Logan Lane Holiday Block Party Raises $5,000 for The Sonder Project
---
December 19, 2018
'Tis the season for giving—and for holiday parties! The VIE magazine and The Idea Boutique team decided to celebrate both, along with our neighbors, with the first-ever Logan Lane Holiday Block Party fund-raiser event on December 6, 2018. This free public event invited guests to enjoy a festive shopping walkabout down Logan Lane featuring treats and Christmas cheer at Andy Saczynski's Art, Black Bear Bread Co., DejaVu, Mahalo Grayton, Mary Hong Studio, Modus Photography, Roux 30a, Shard Shop, and The Studio Gallery. The shops were bustling with guests enjoying hors d'oeuvres, champagne, hot chocolate, and merriment with family and friends.
The walkabout ended at VIE and The Idea Boutique headquarters at 114 Logan Lane, where we hosted guests with a Christmas Tree Lighting, a toy drive for Toys for Tots, arts and crafts market, silent art auction, carolers from Emerald Coast Theatre Company, s'mores around the fire, and more!
A portion of proceeds from all participating vendors and all donations from the evening benefited the newly created VIE Foundation to aid relief efforts for victims of Hurricane Michael through The Sonder Project.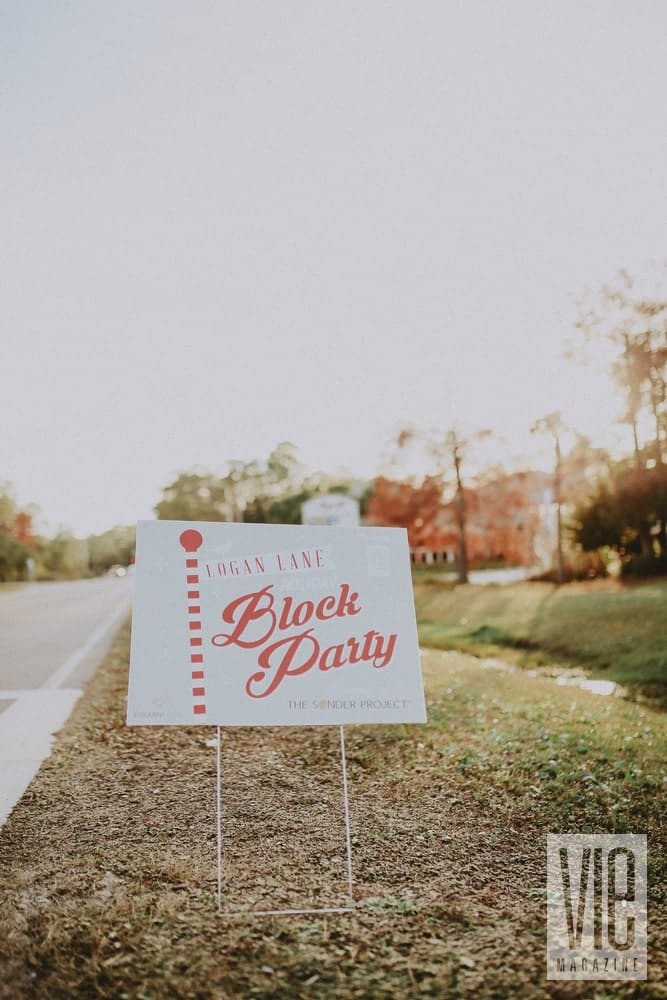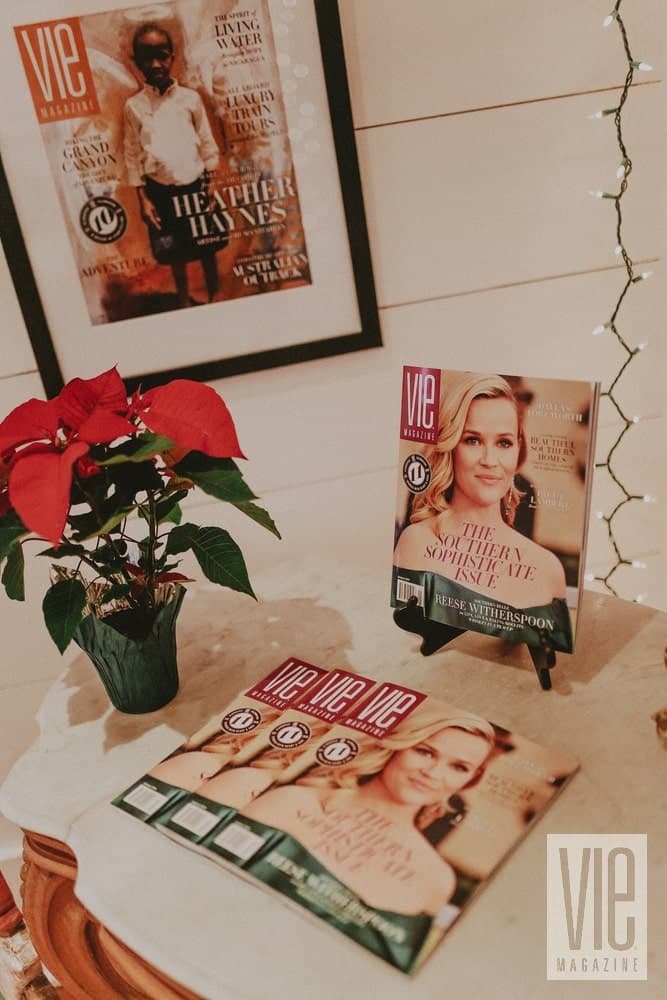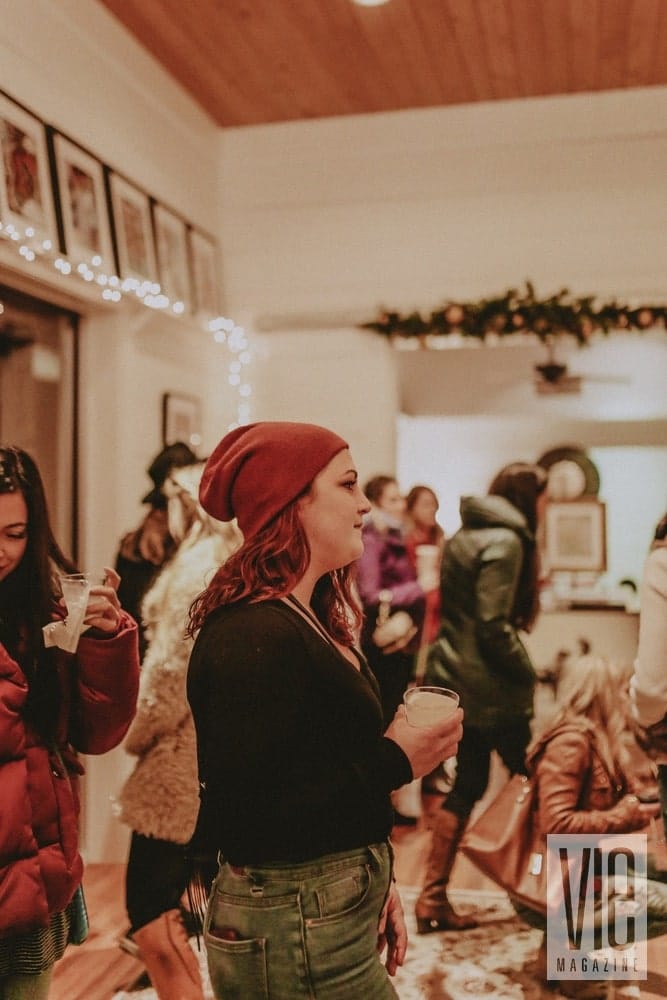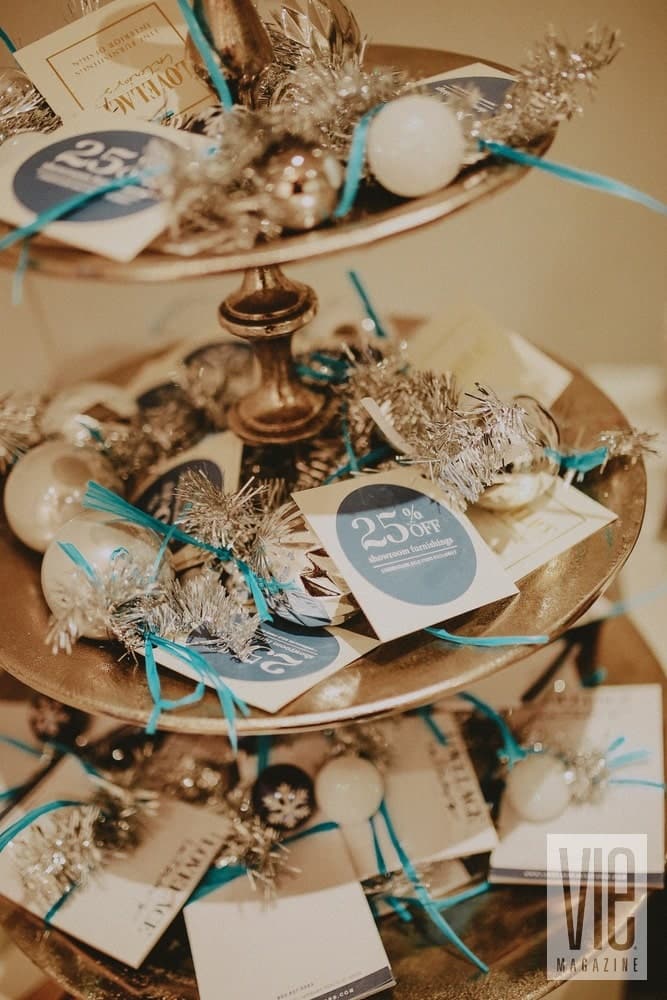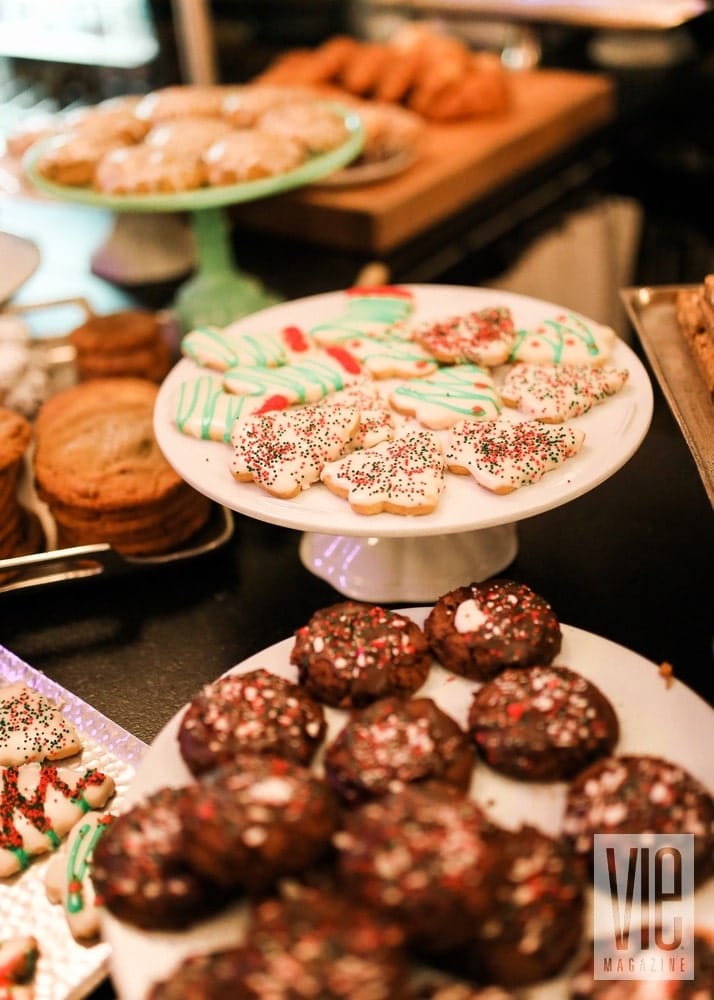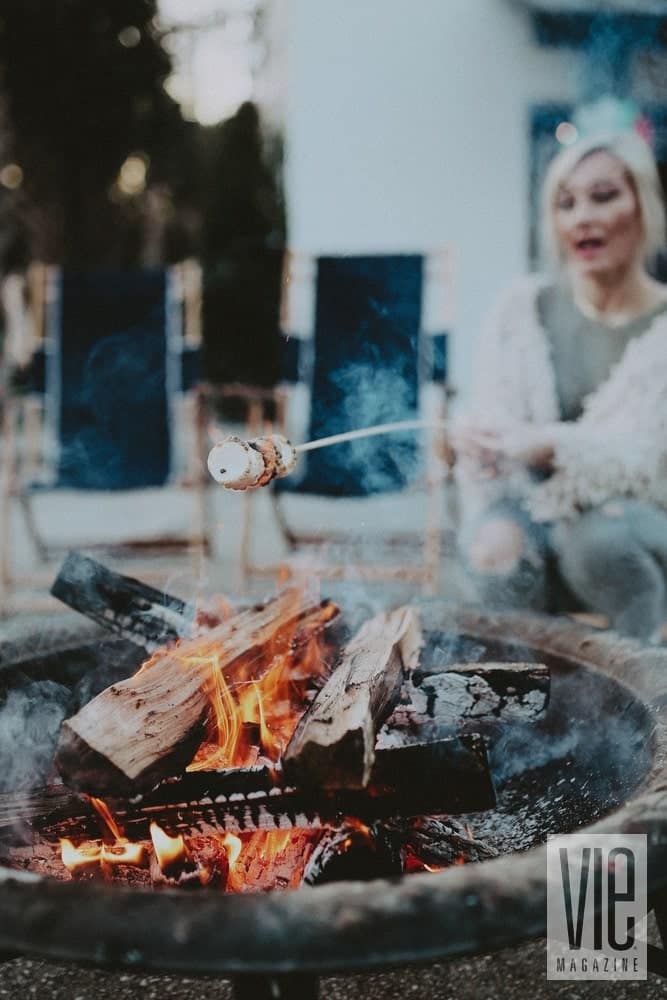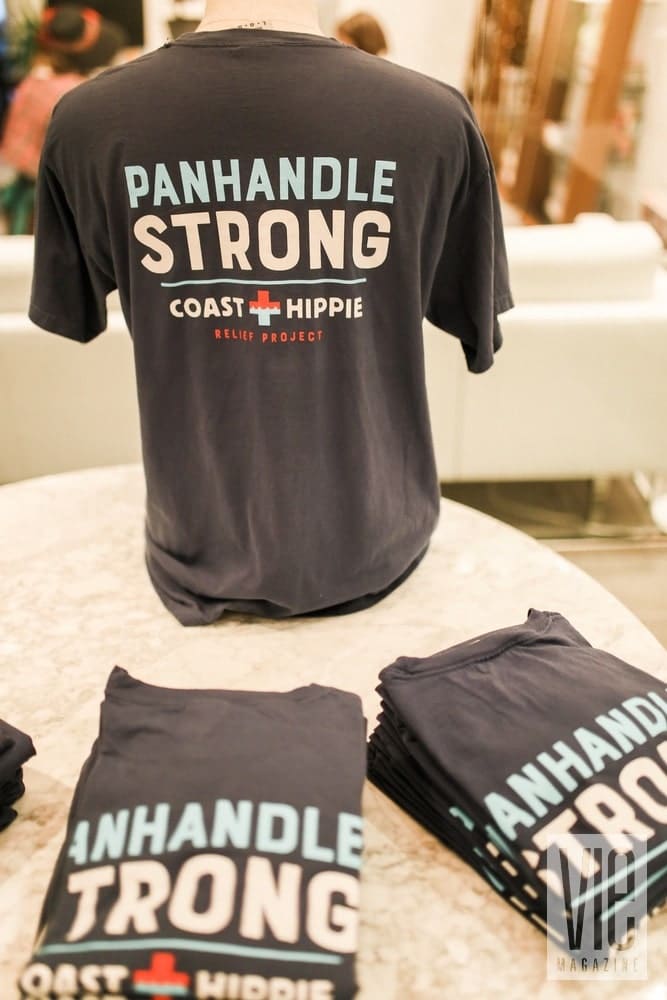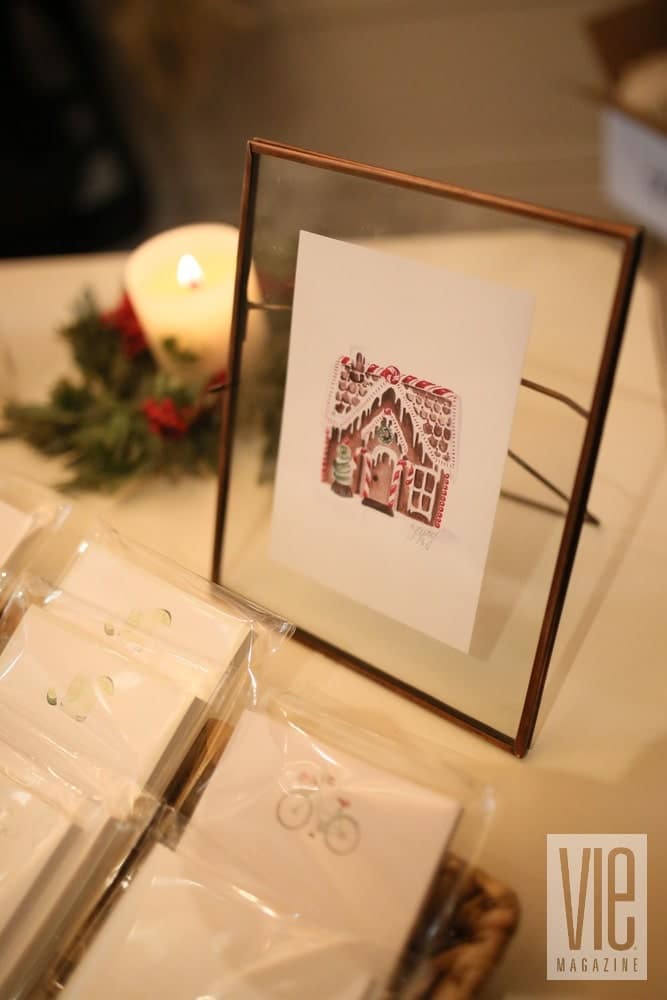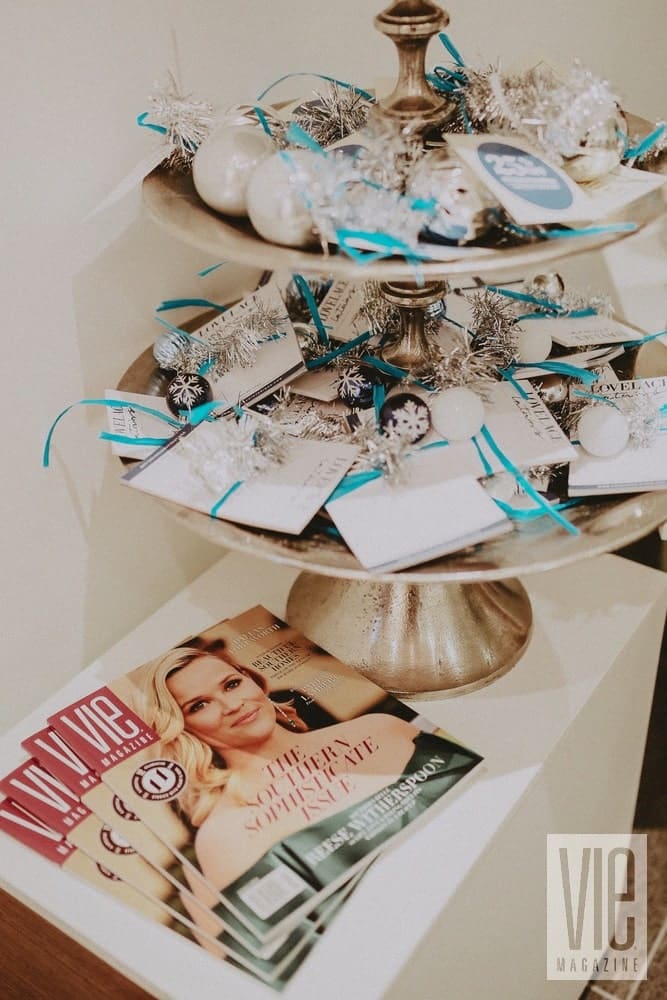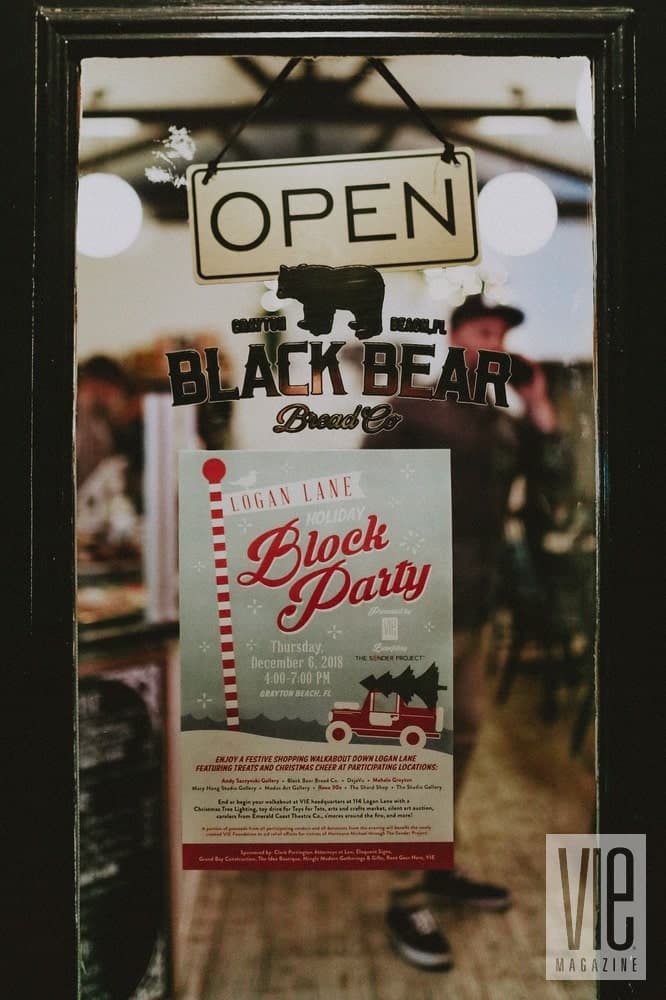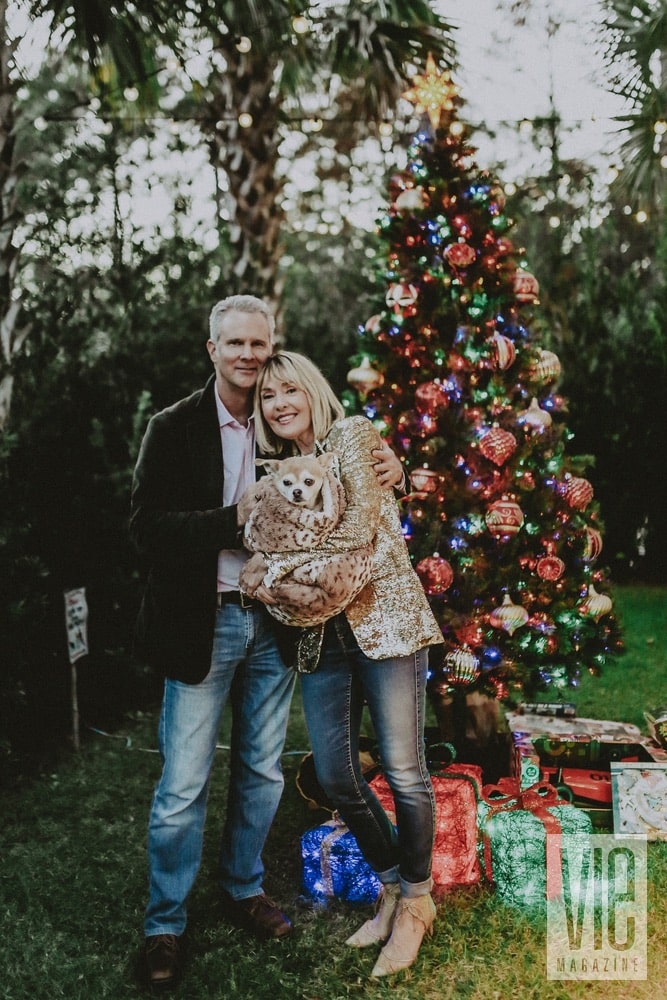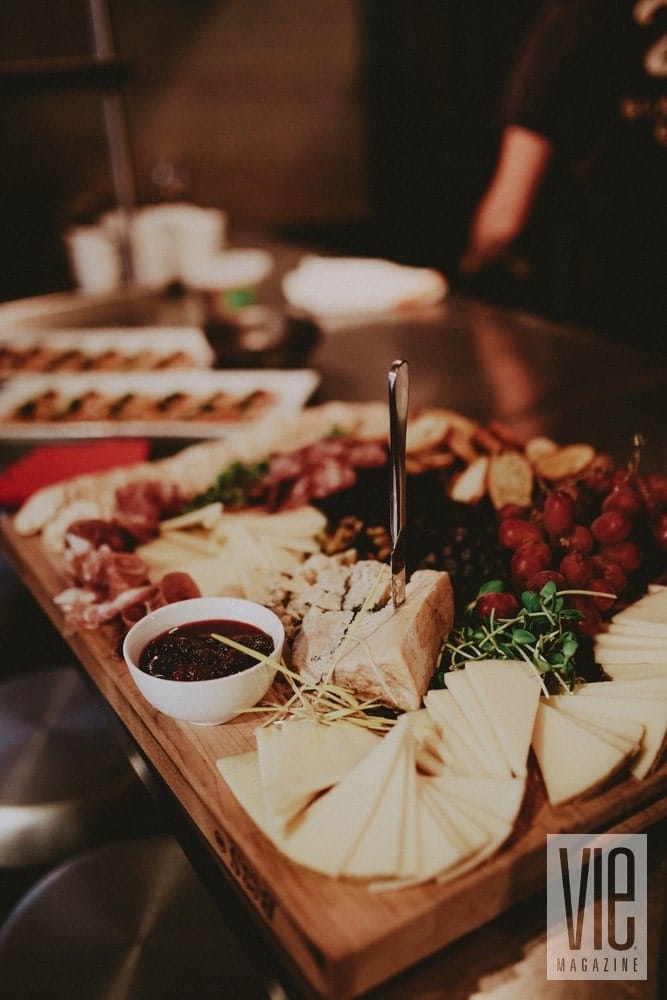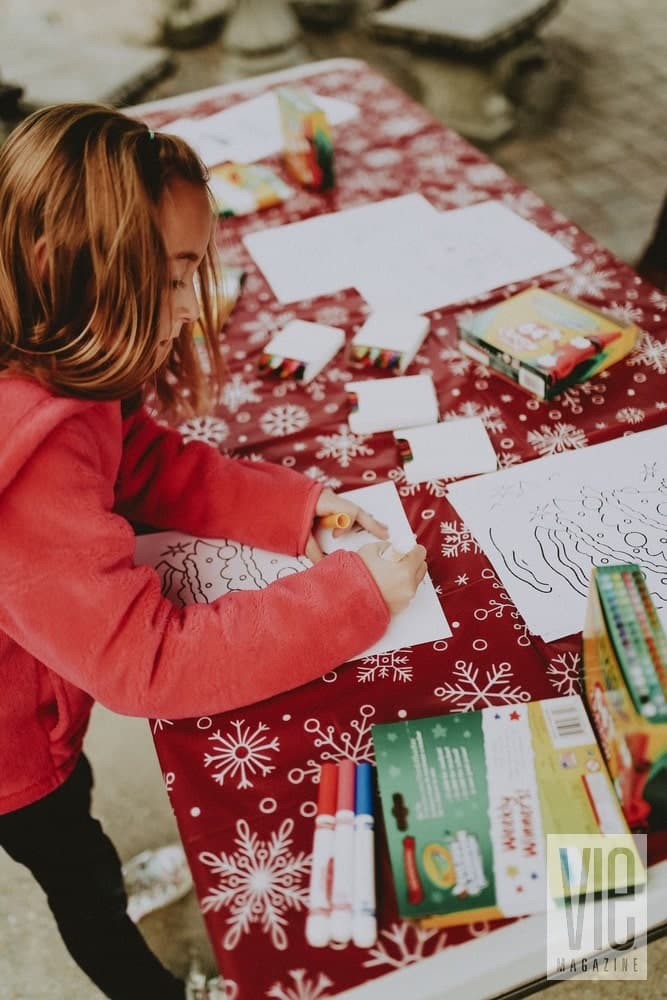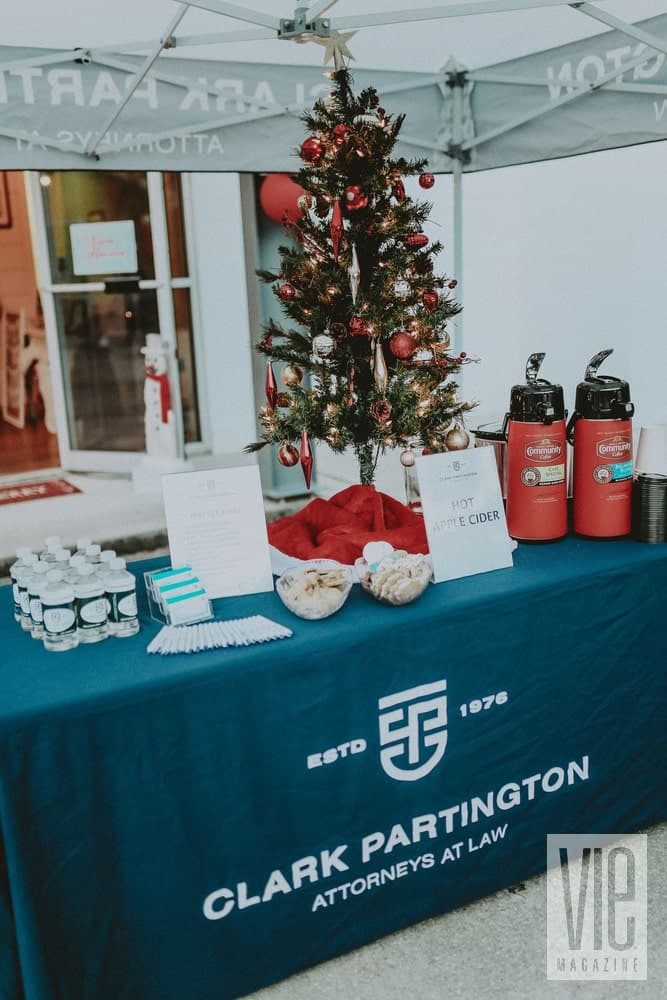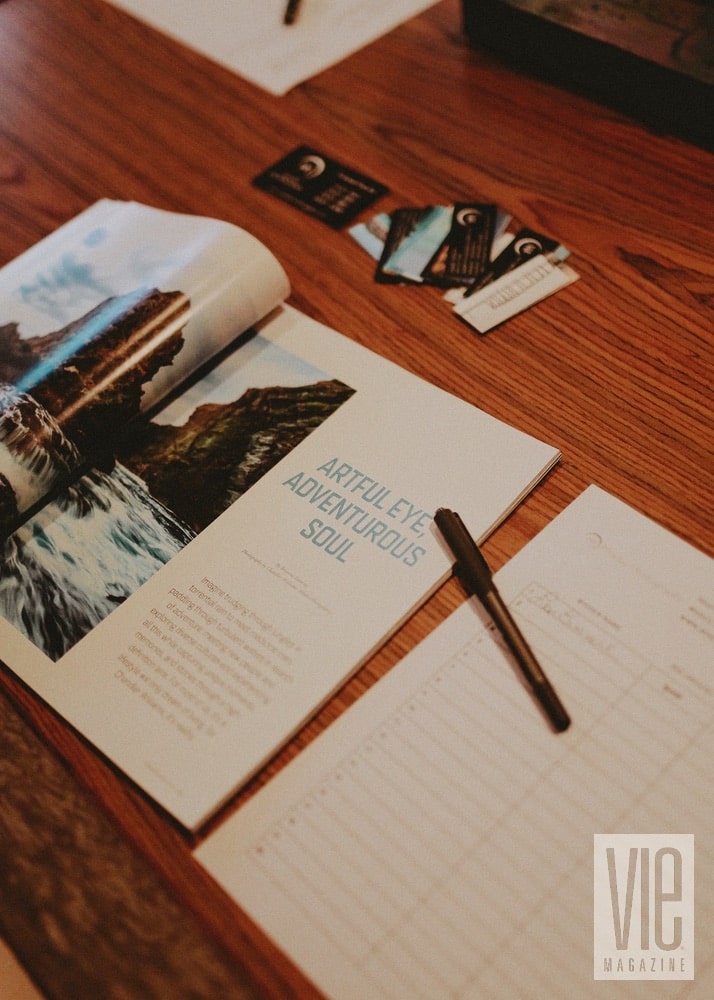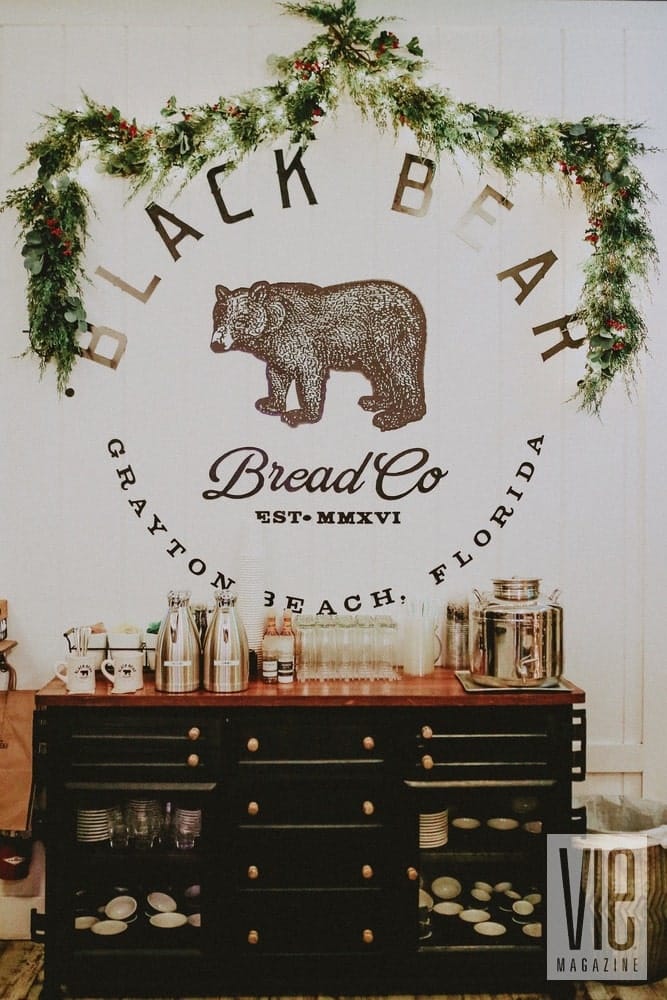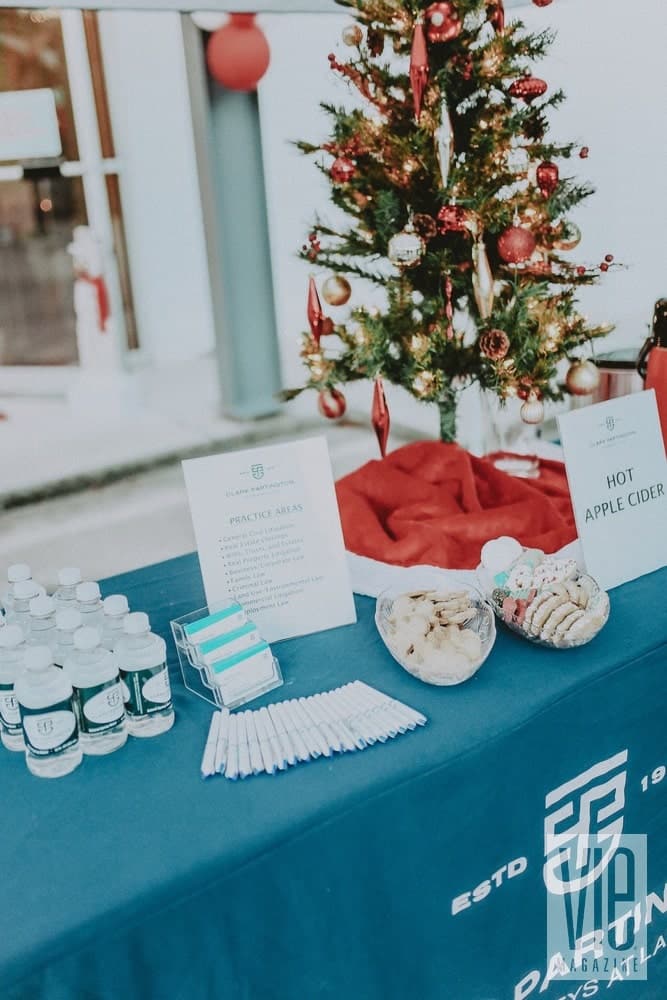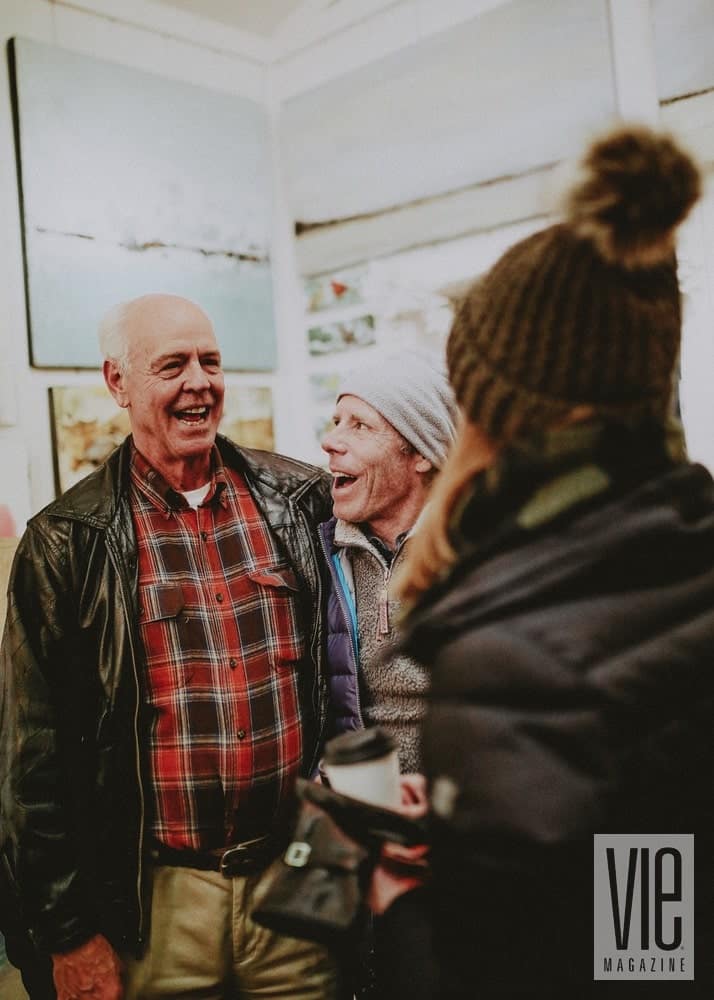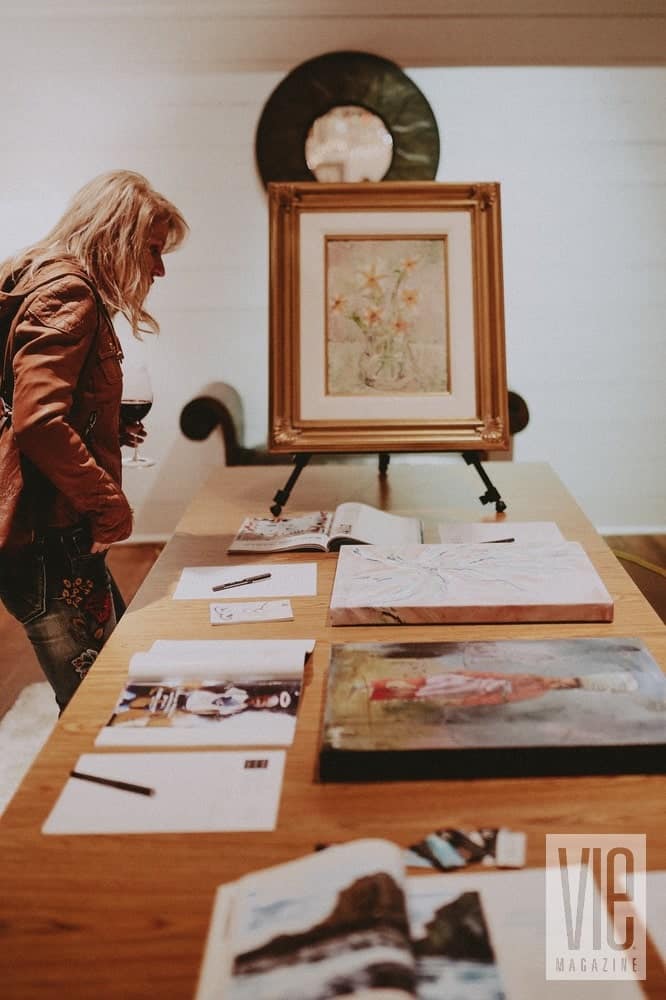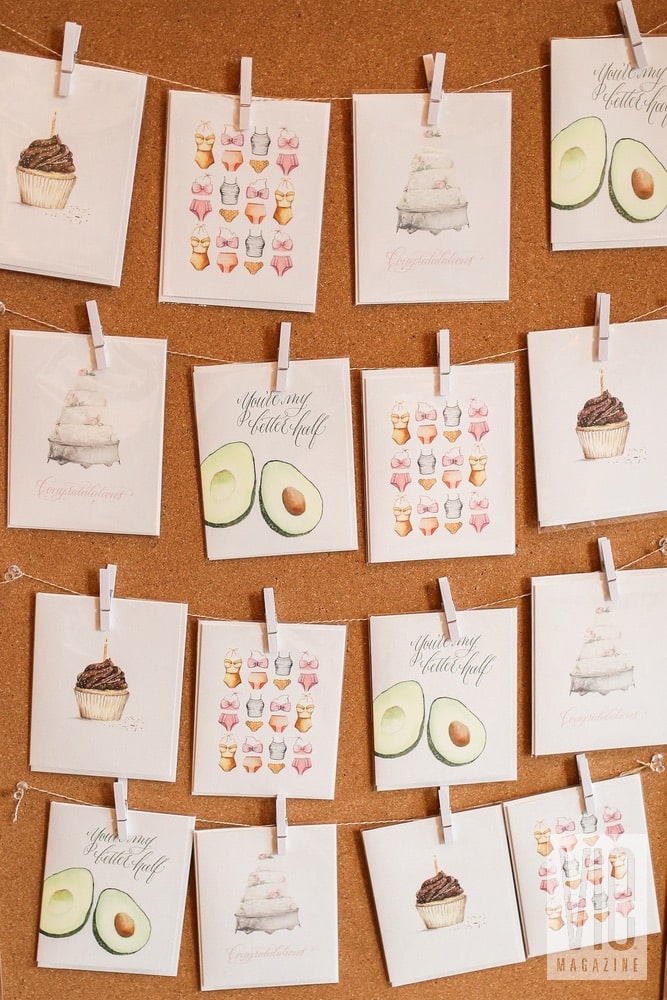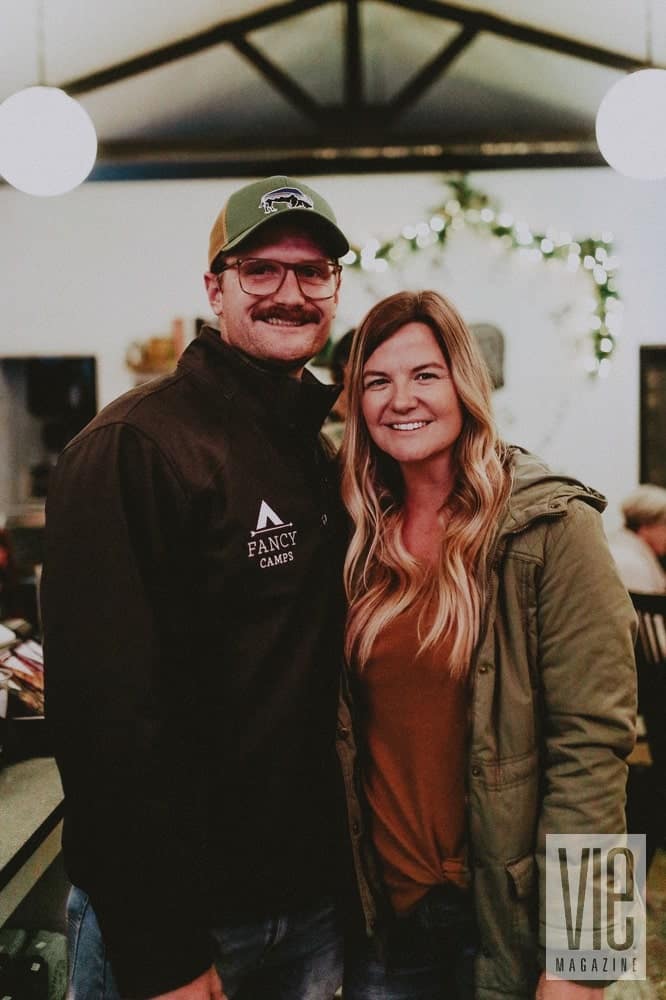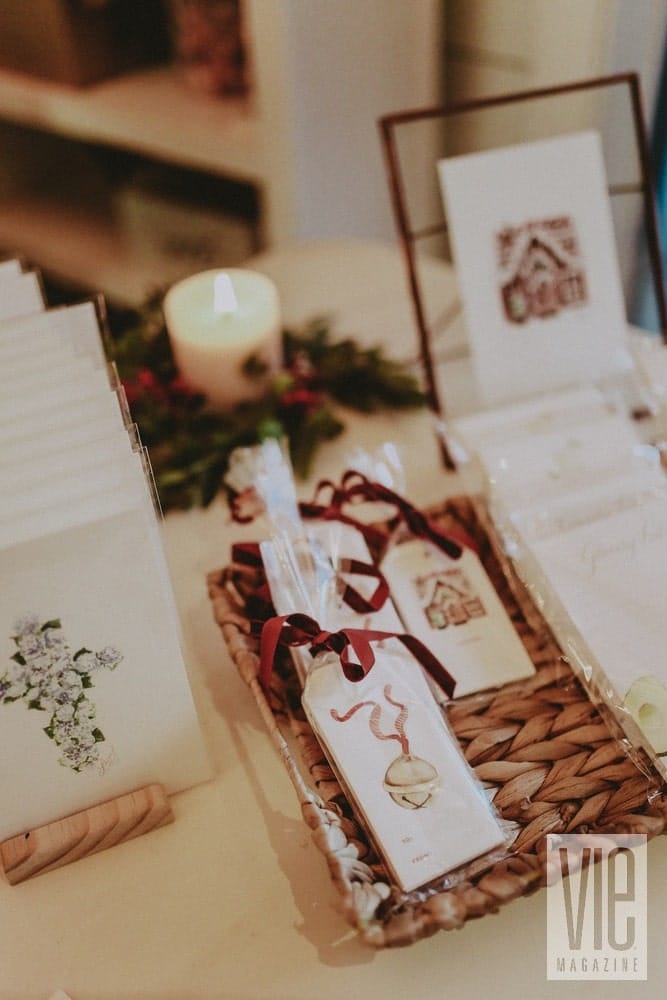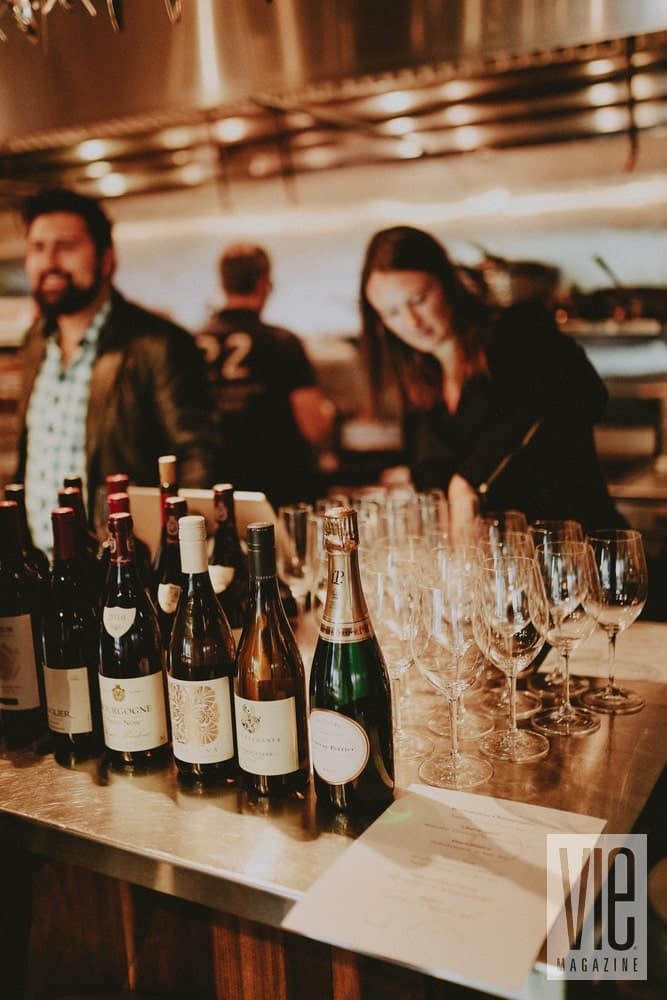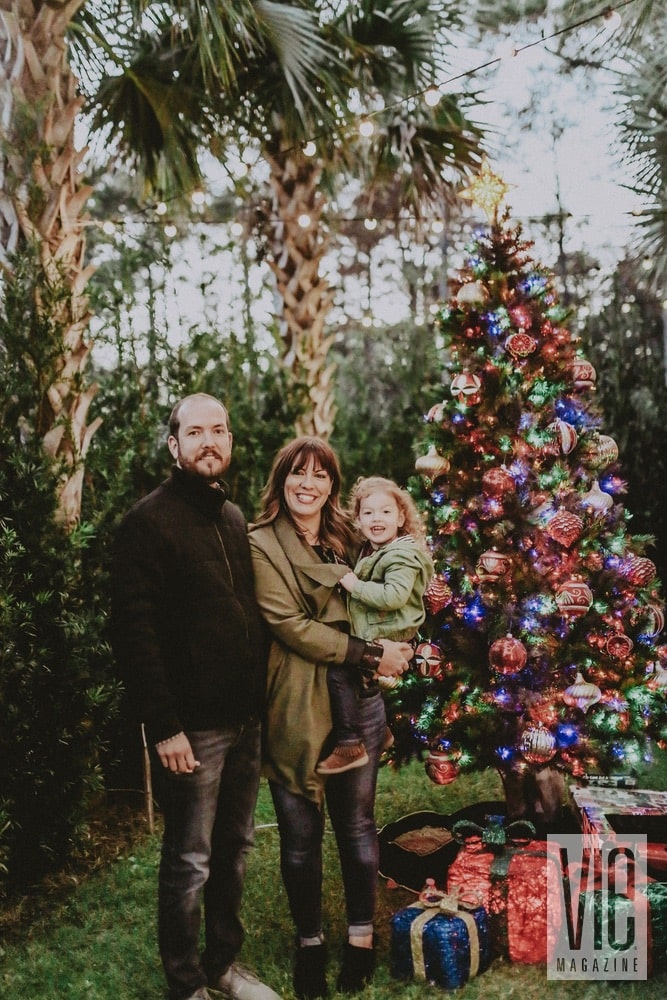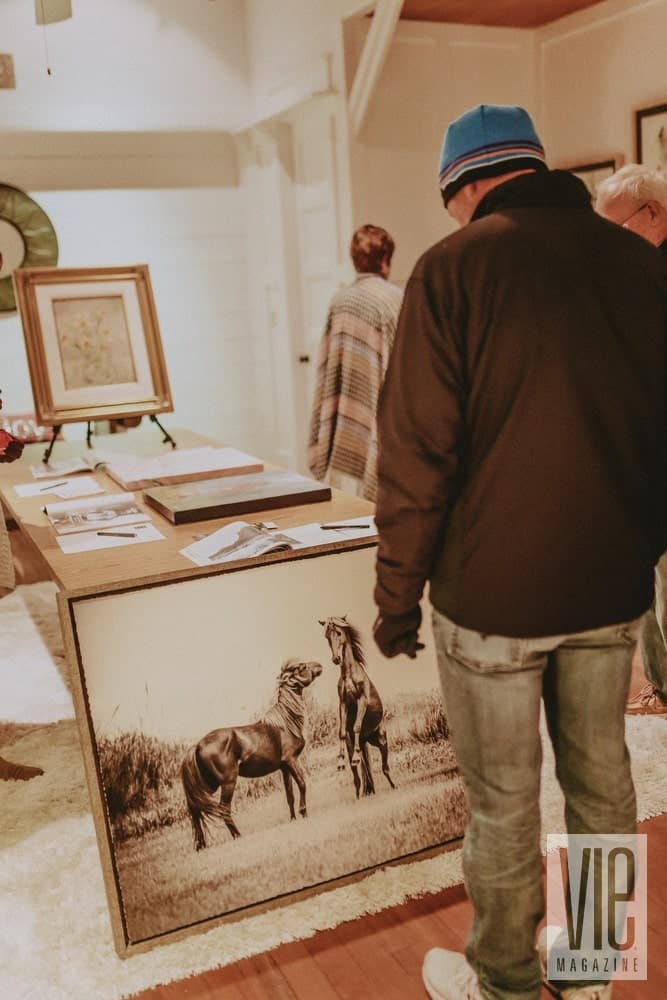 The Sonder Project states on its website: Hurricane Michael—a category 4 storm and the most powerful hurricane to ever hit Florida's panhandle—has devastated communities across the Gulf Coast. Immediately following the storm, from our home in neighboring Walton County, volunteers from The Sonder Project traveled to the impact areas to see if we could provide assistance. What we found was devastating—roofs ripped off homes, cars crushed, buildings destroyed, and people in desperate need. What began as an organic desire to assist our neighbors has since evolved into a highly organized daily operation to send volunteers and supplies street by street, neighborhood by neighborhood, with direction and support from local and emergency management officials. Our current efforts are focused on the low-income neighborhoods of Springfield and Millville. We have cleared countless fallen trees, we have distributed tons of supplies, we have attached tarps to roofs, we have partnered with licensed contractors to rebuild homes; and every step along the way, we have offered victims strength and hope.
This mission is perfectly in line with Lisa and Gerald Burwell, our founders, whose effort to shine a light on those in the community who are going above and beyond to help others led them to create the VIE Foundation. It is a non-governmental organization and charitable foundation formed in fall of 2018 to support disaster relief, humanitarian aid, or peace missions for the distressed and needy; and for awarding financial assistance to noteworthy individuals, companies, or other organizations that show outstanding philanthropy, thereby being a benefit to mankind and the public community.
We are pleased to announce that the VIE Foundation raised $5,000 for The Sonder Project's relief efforts!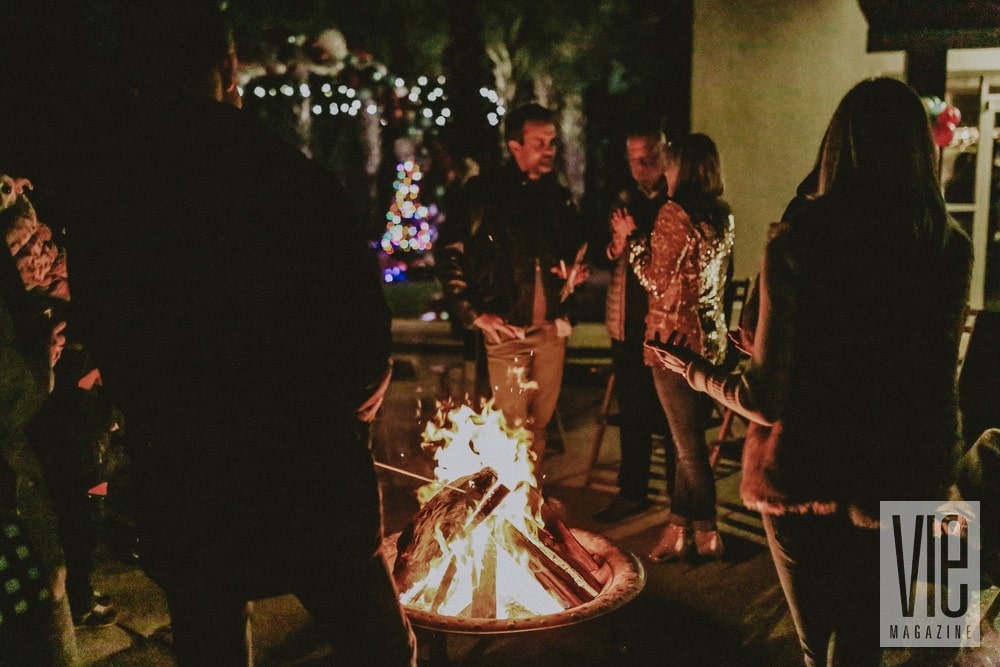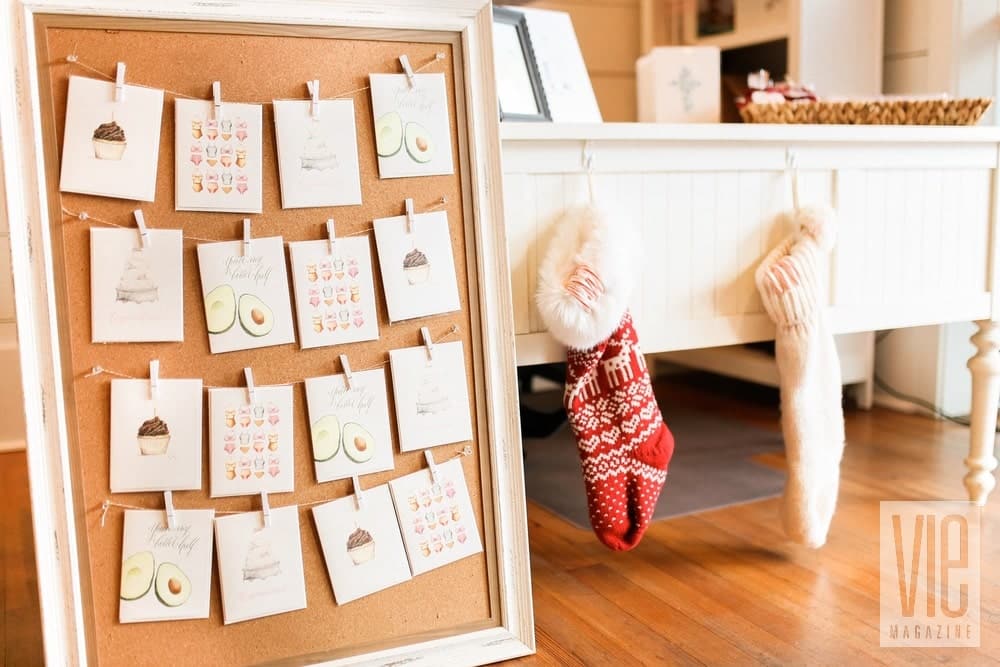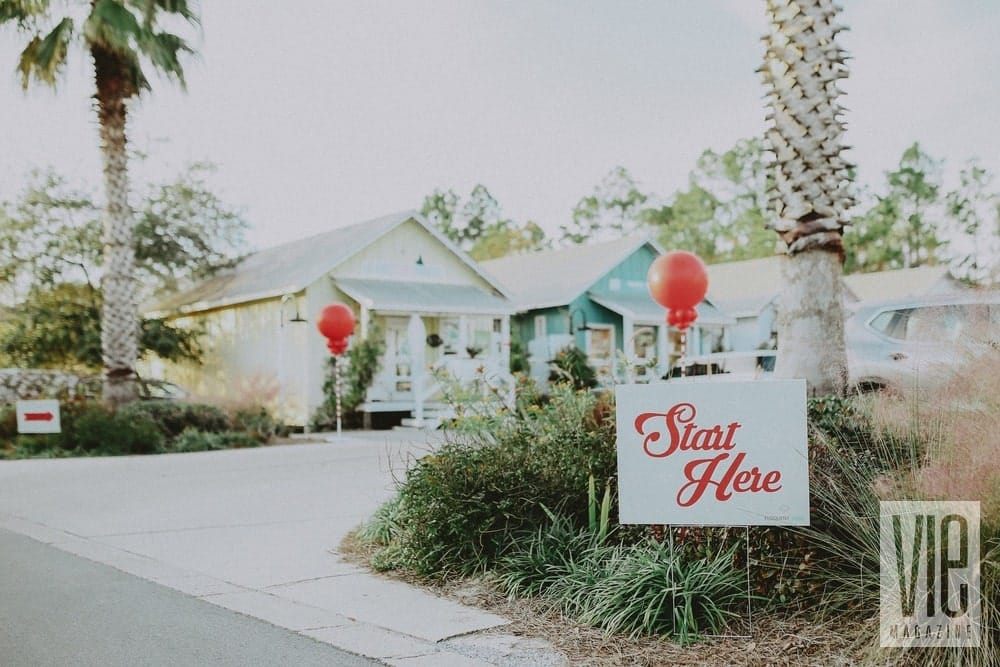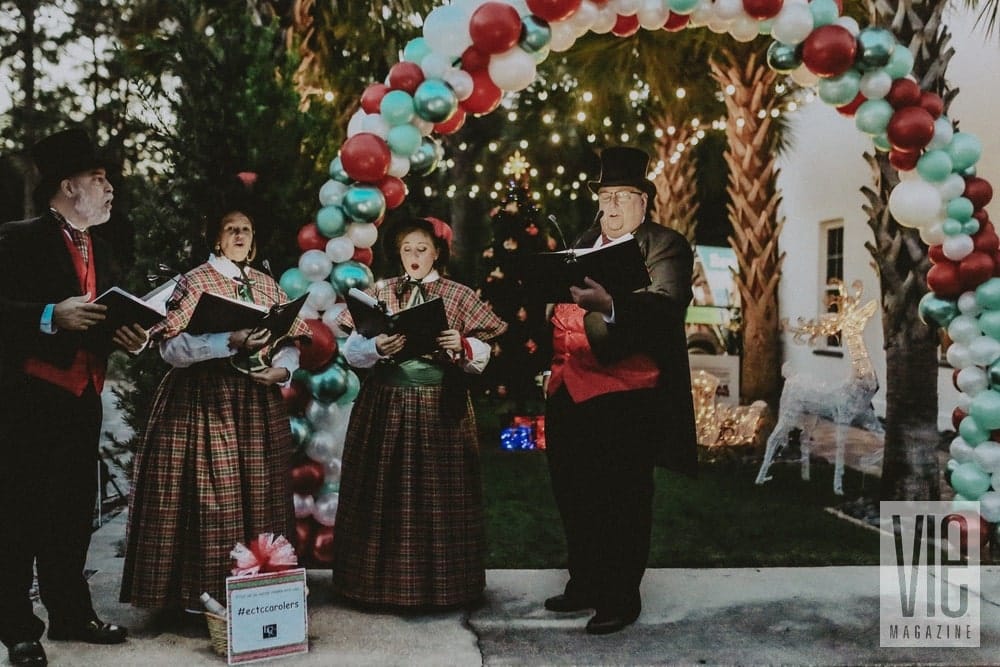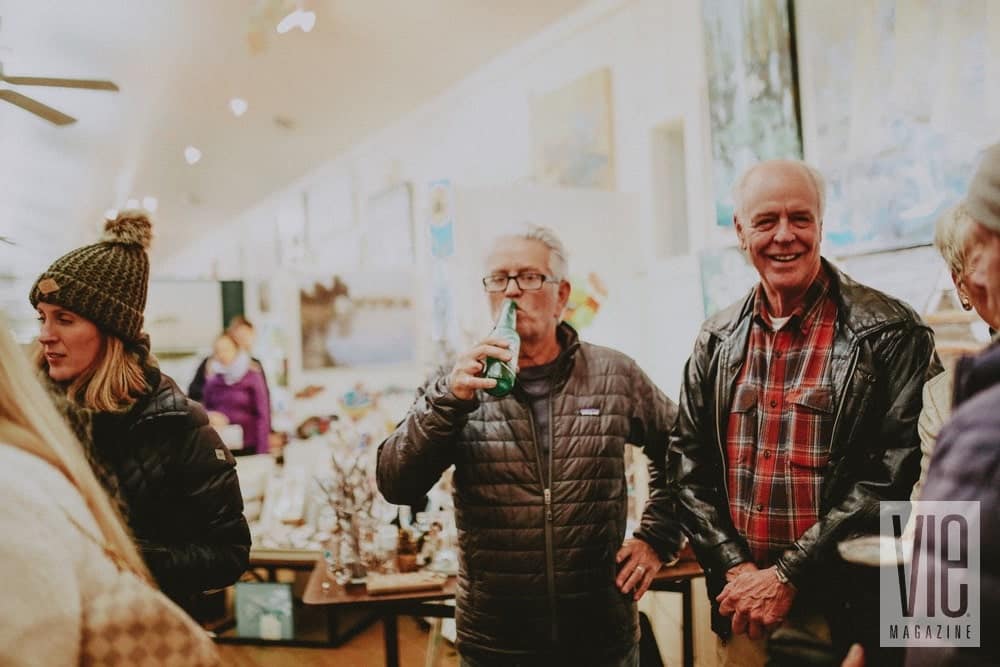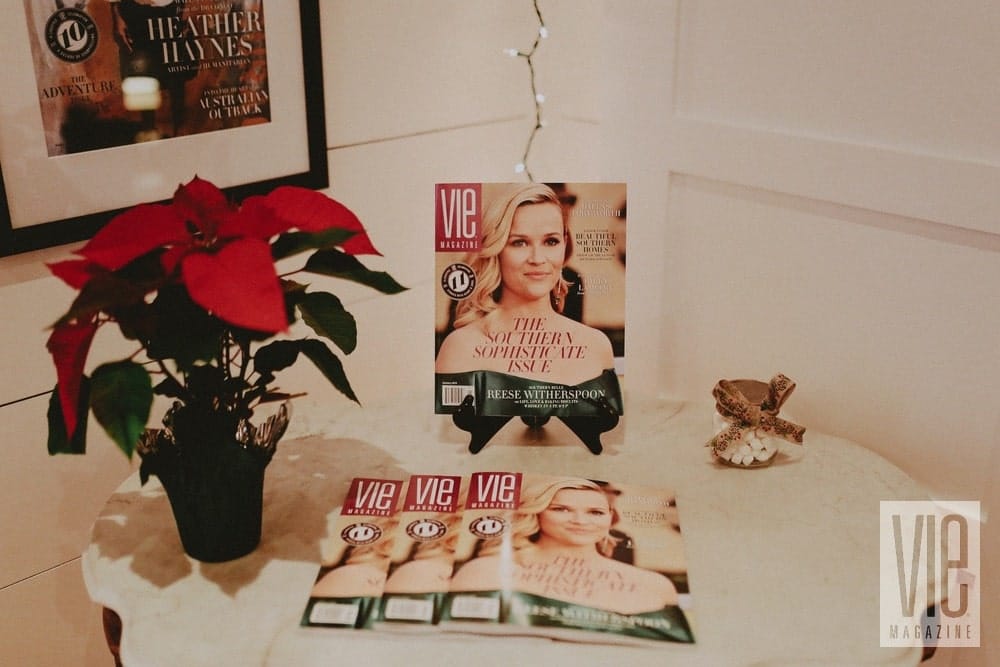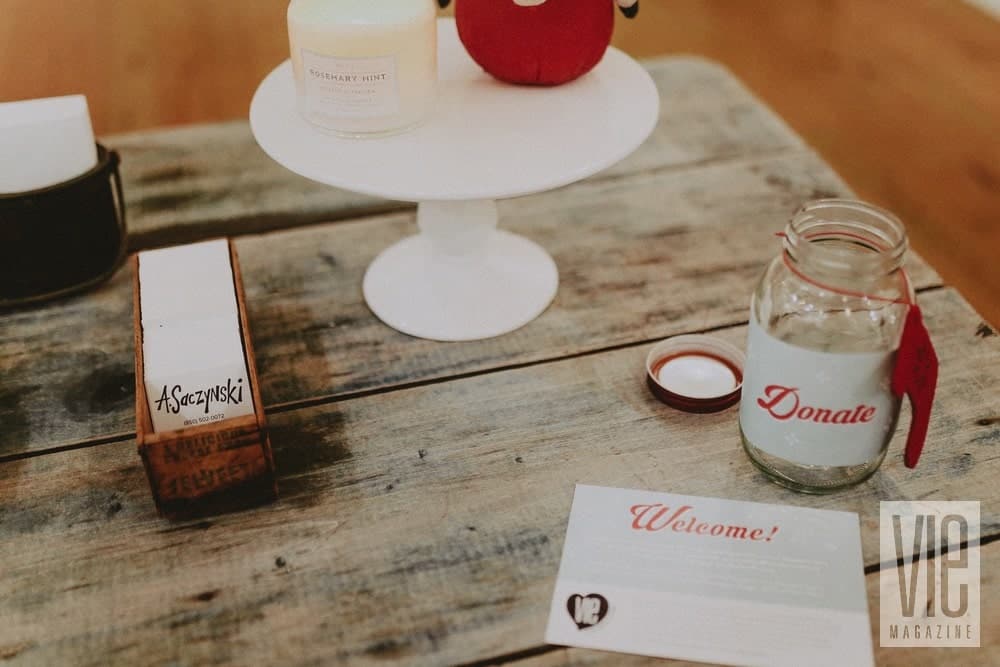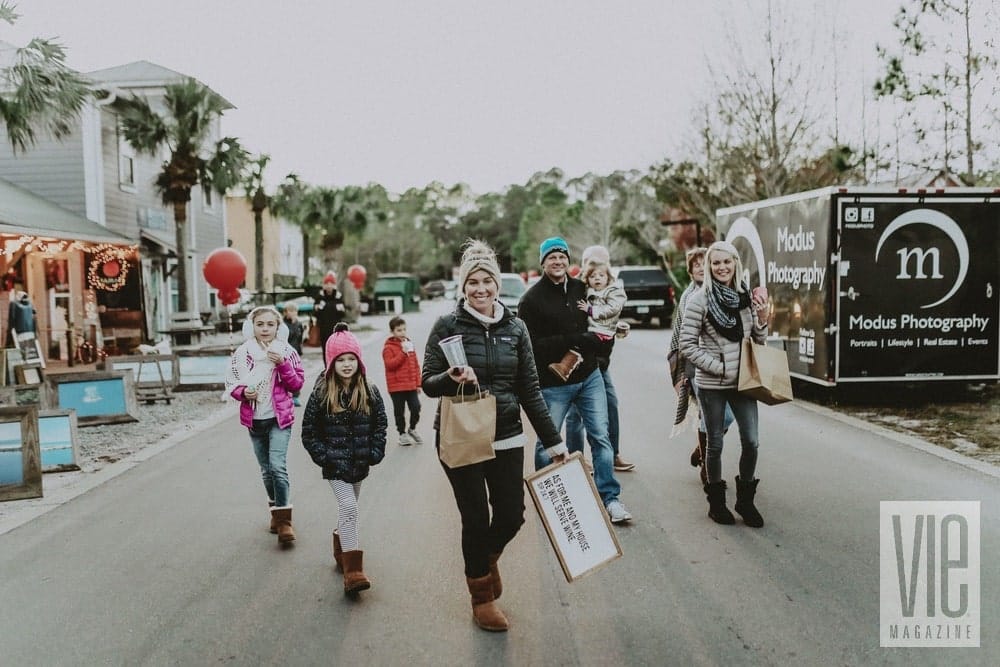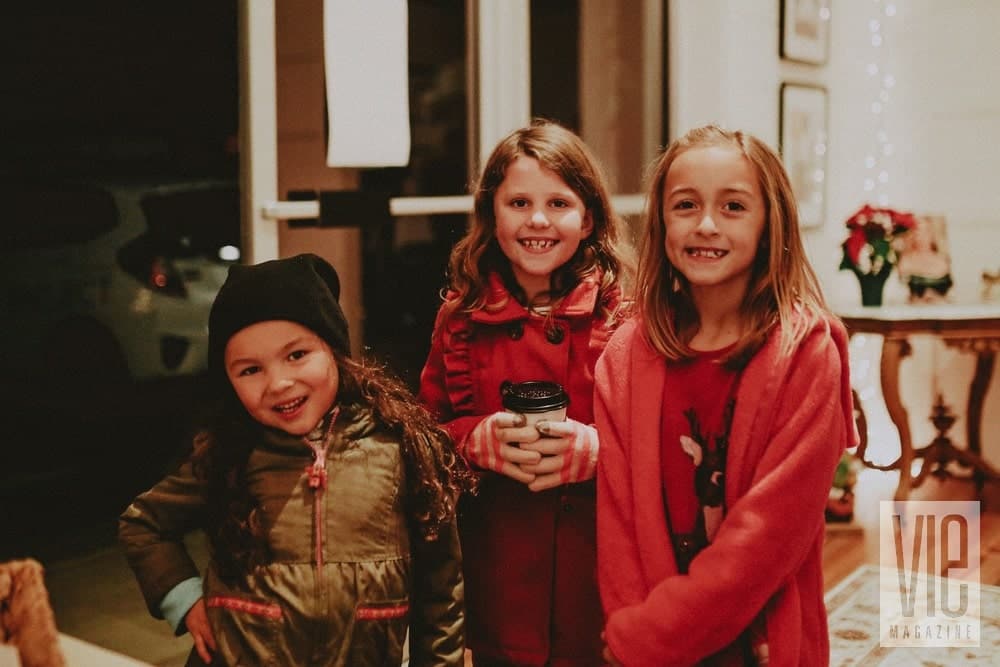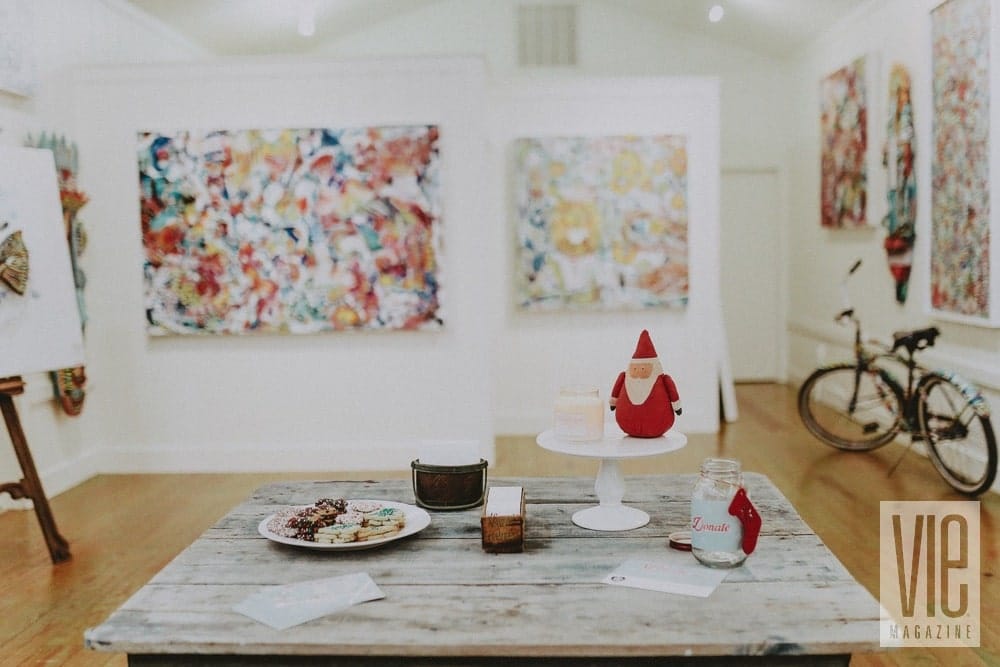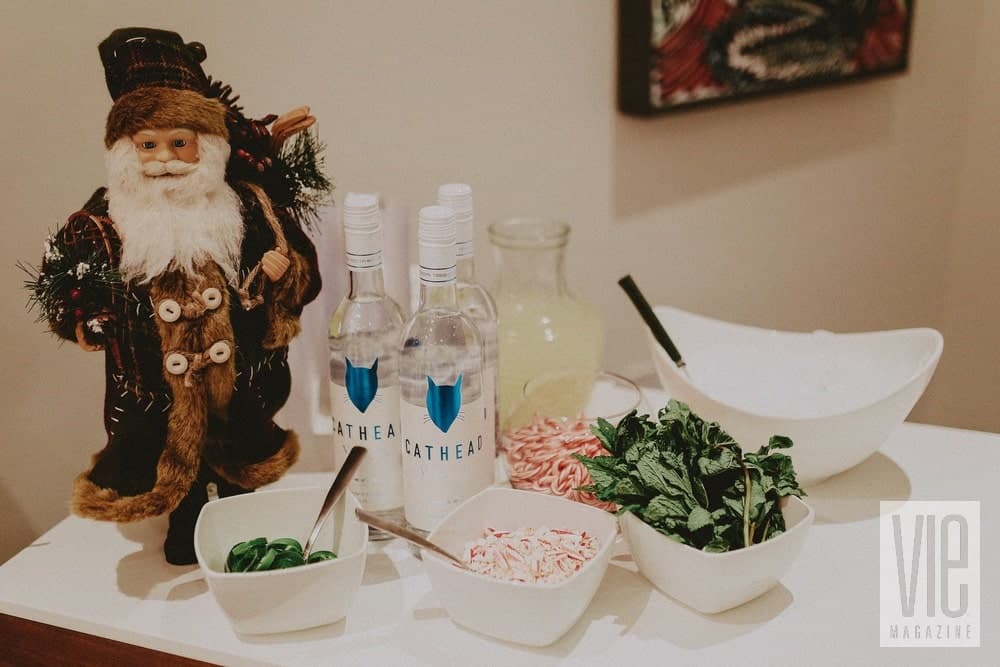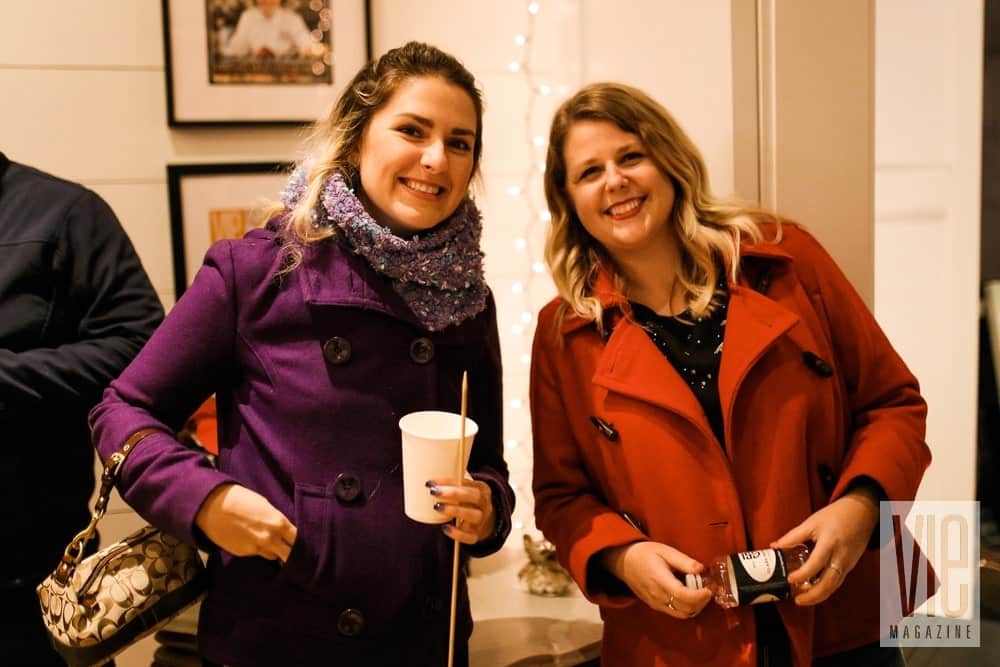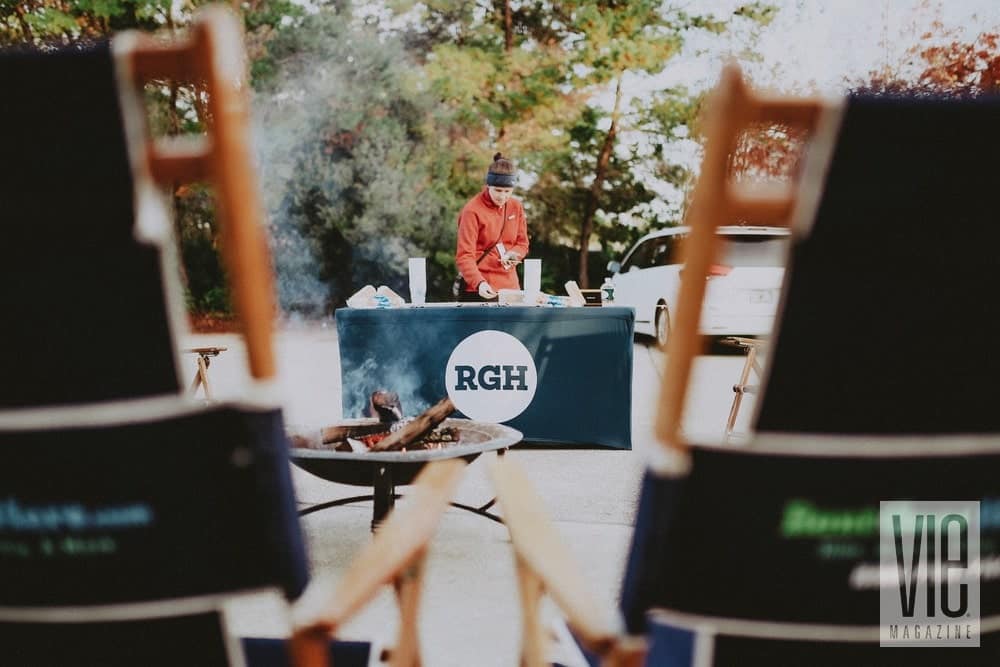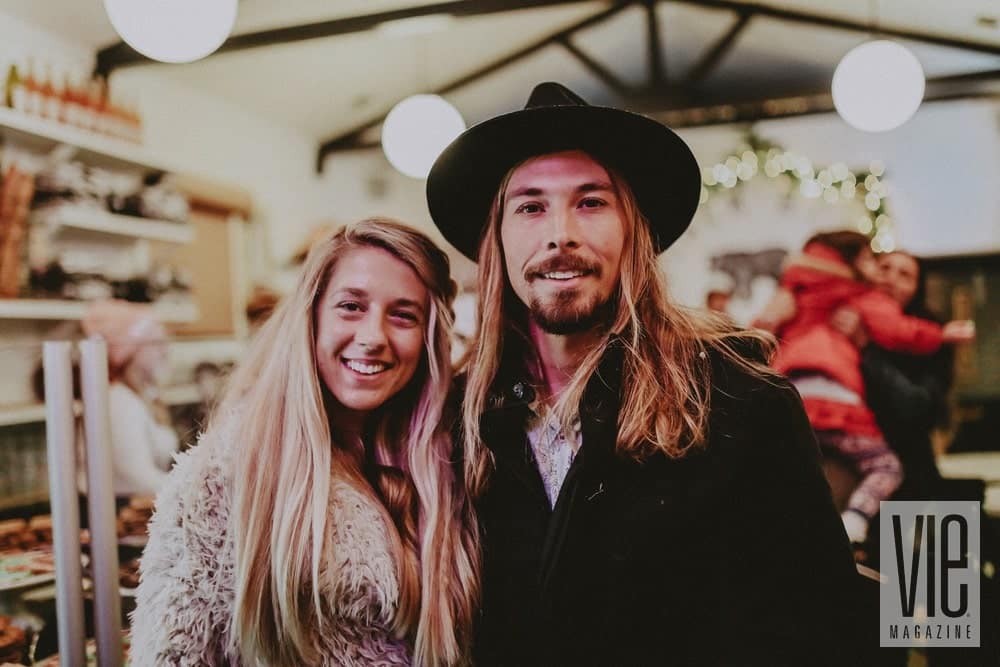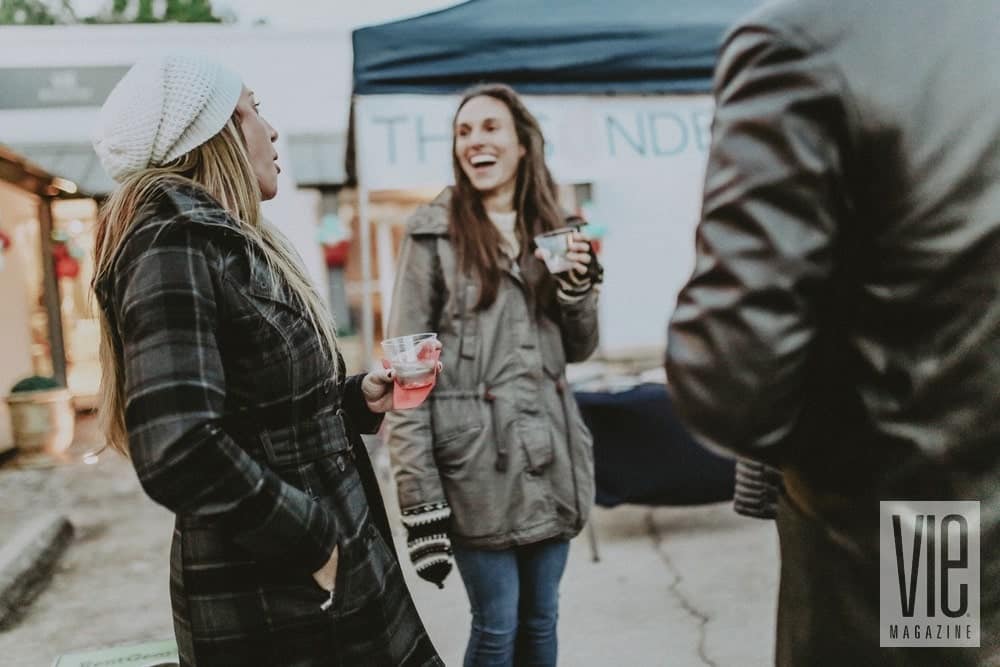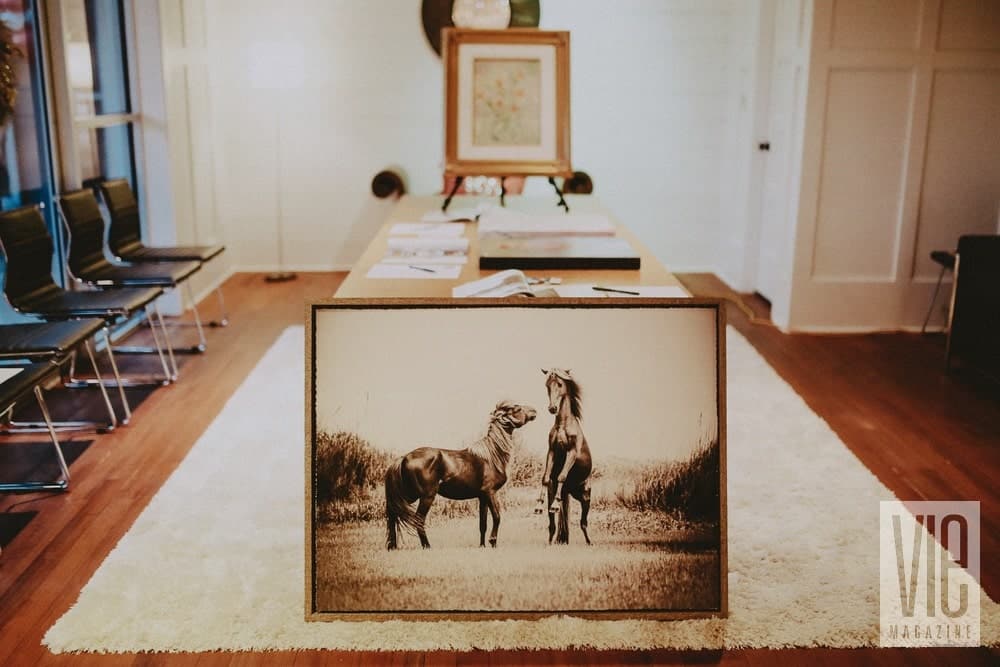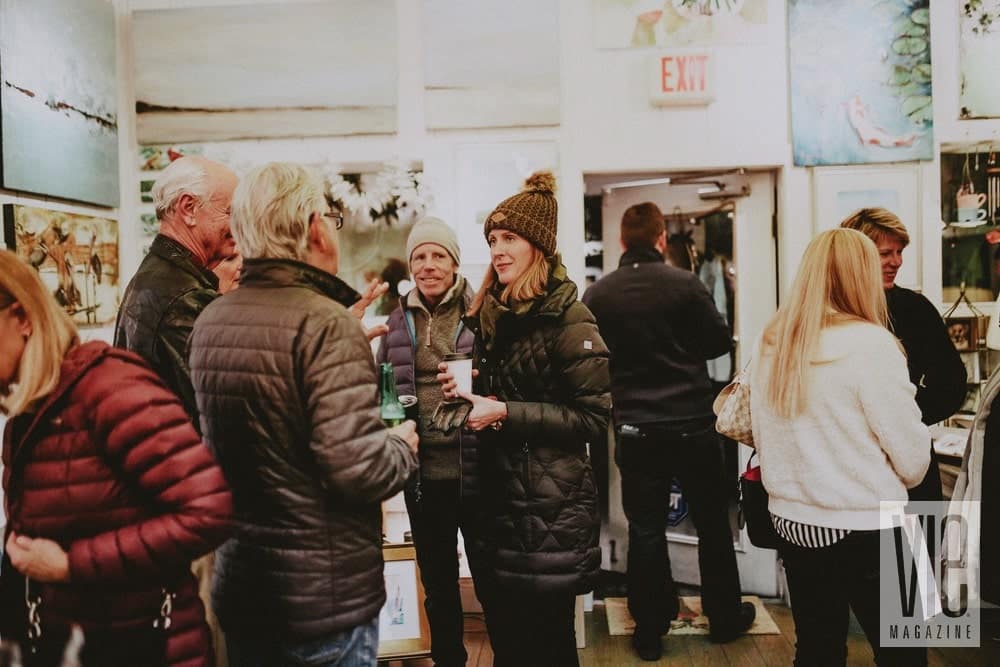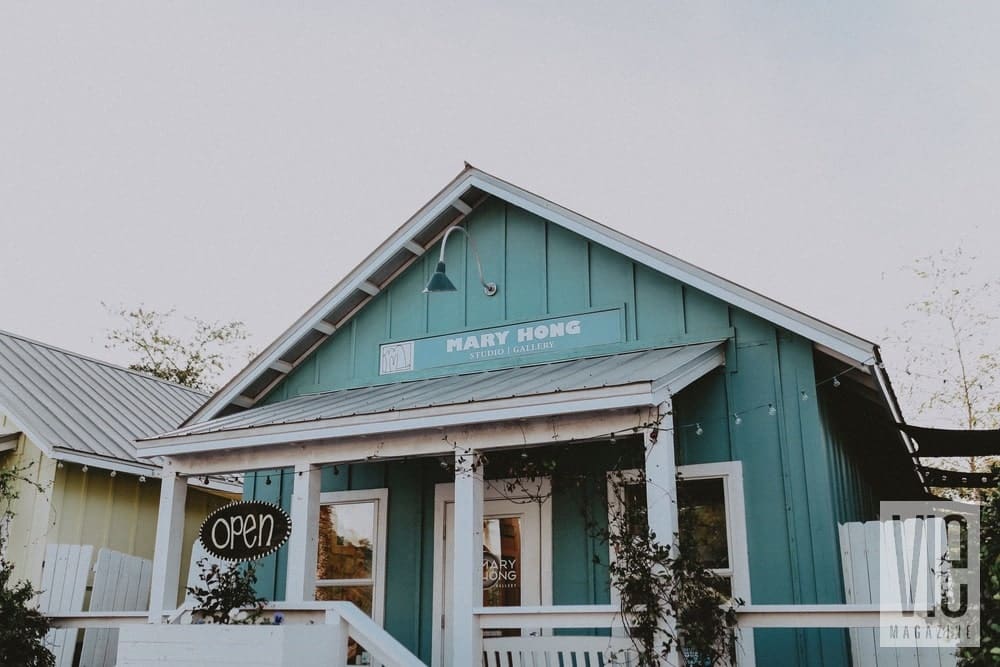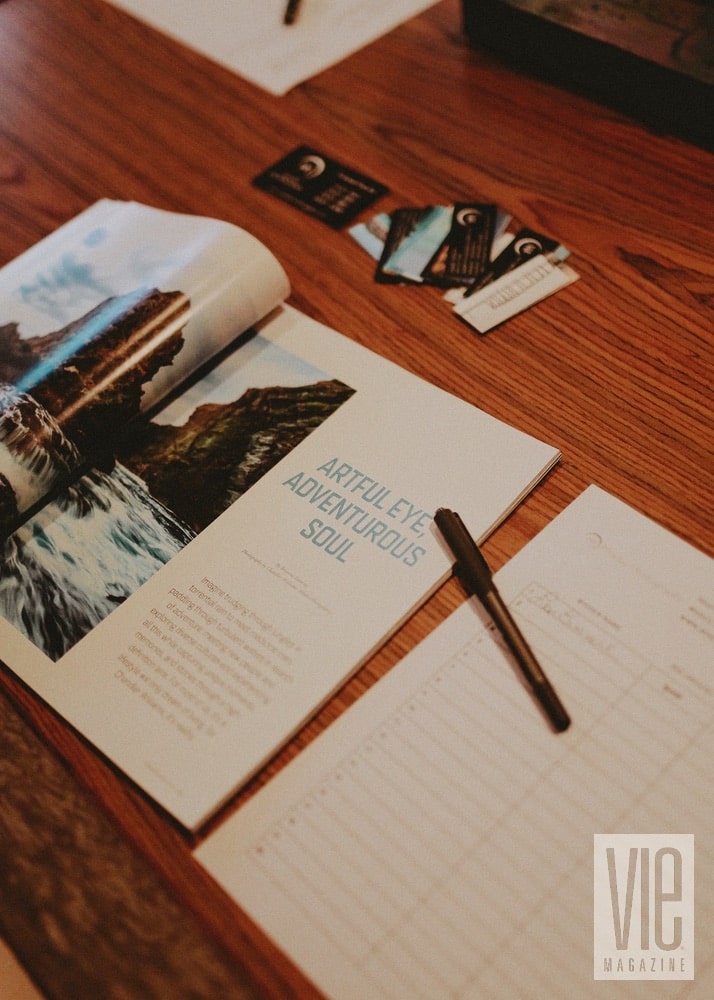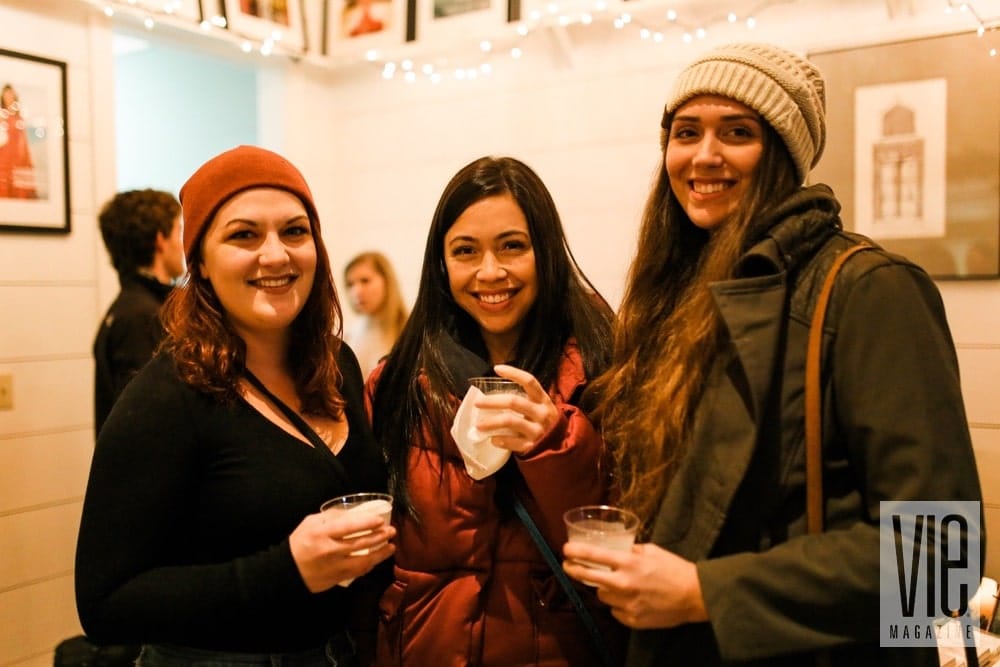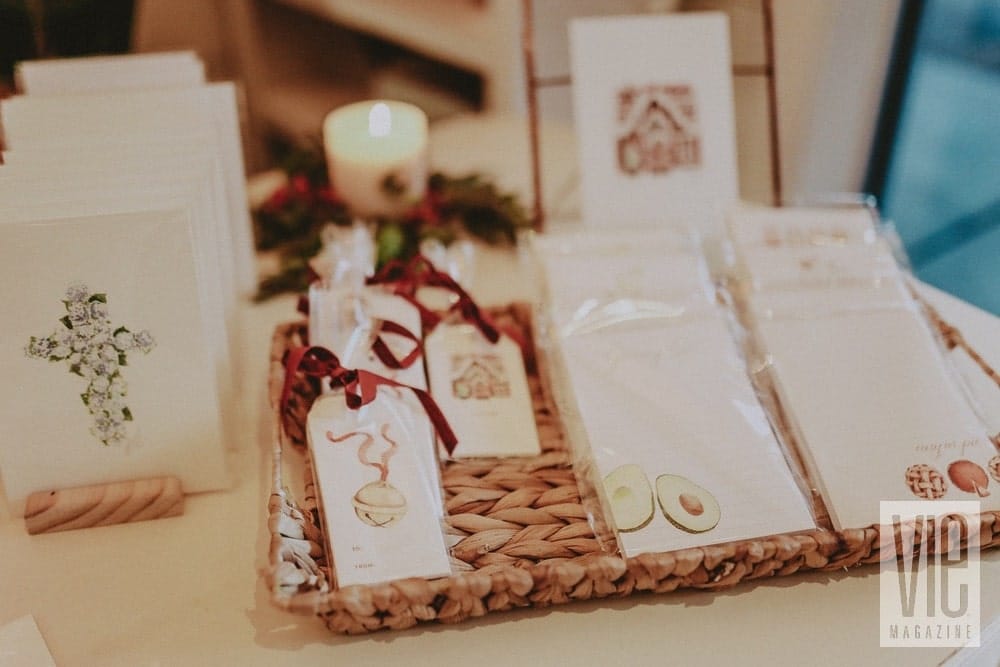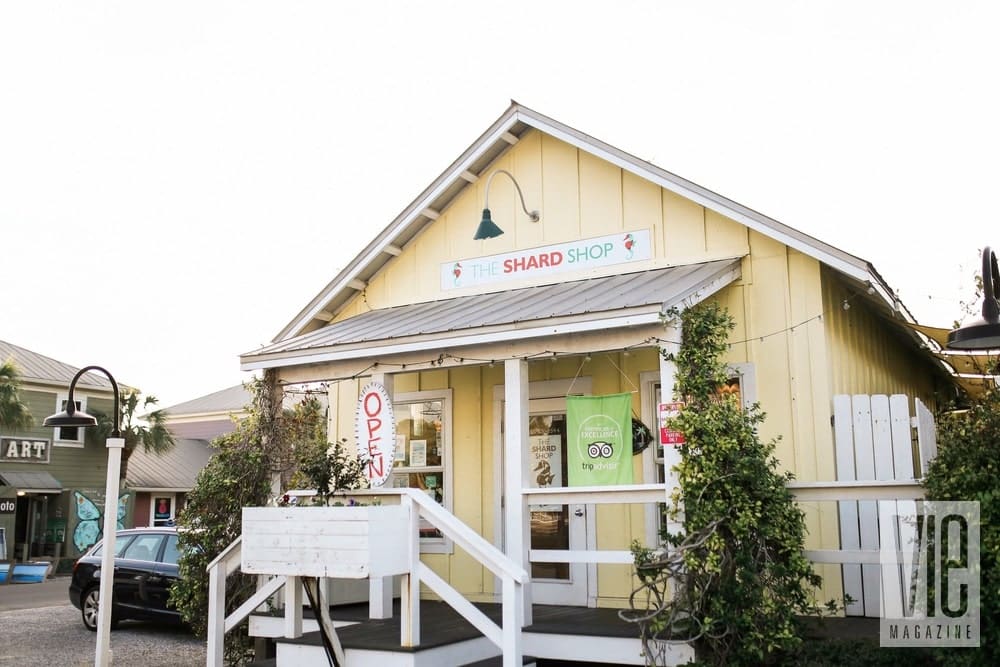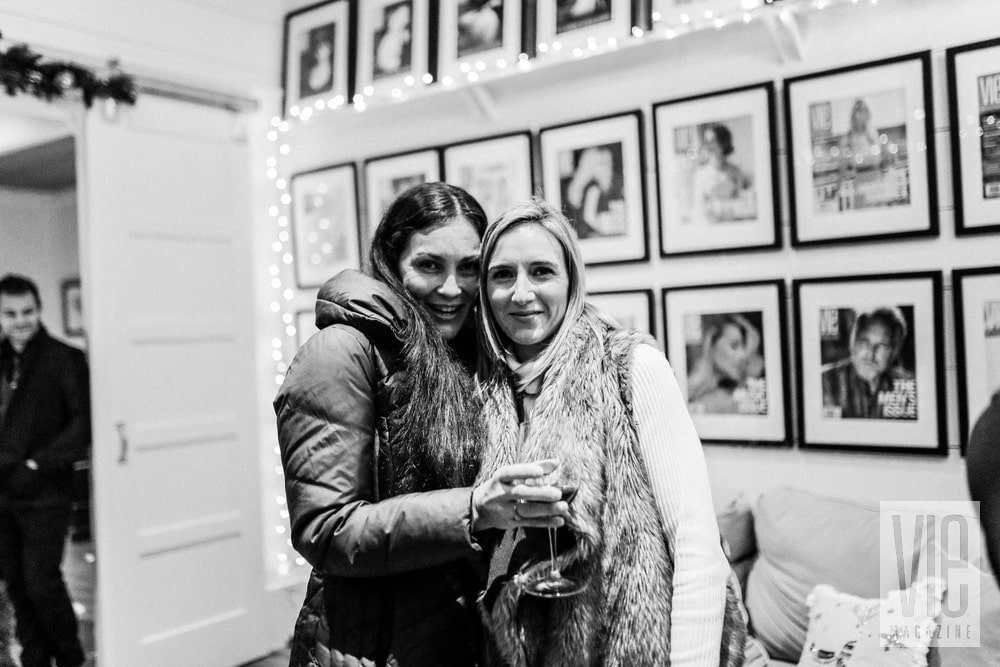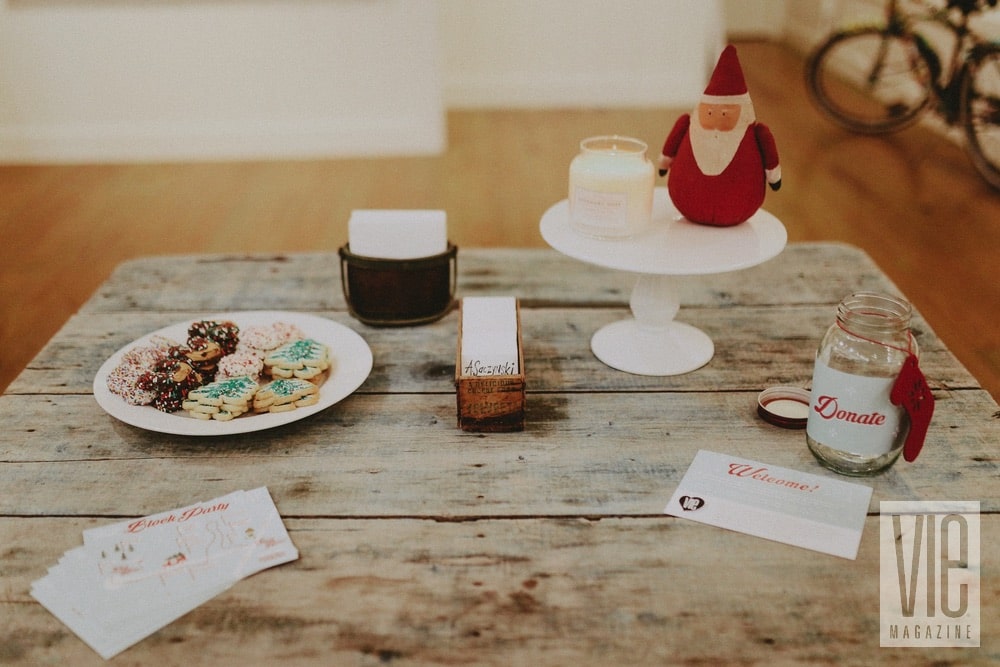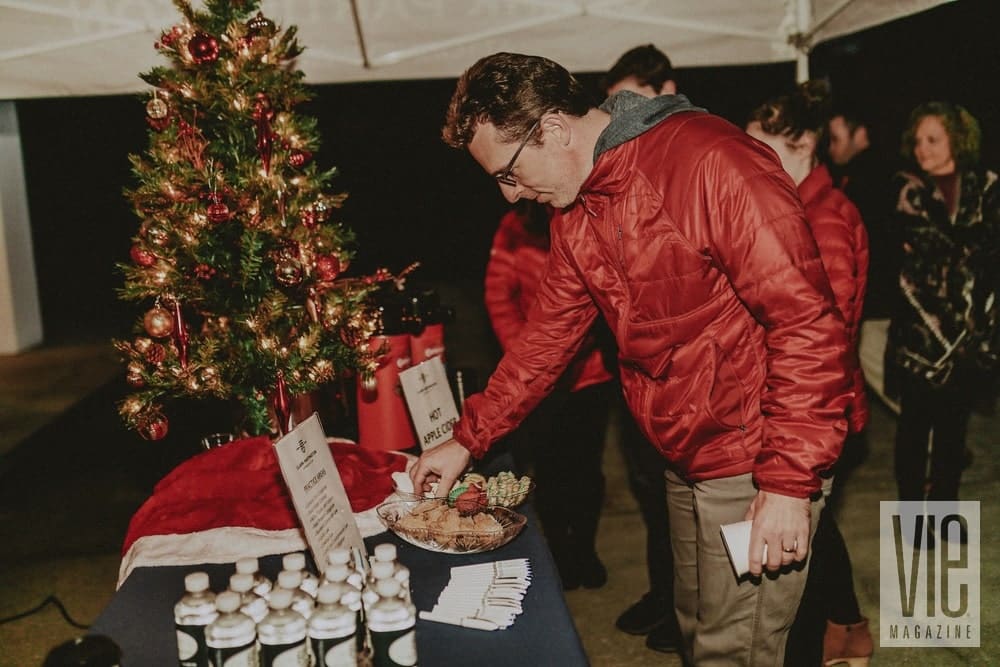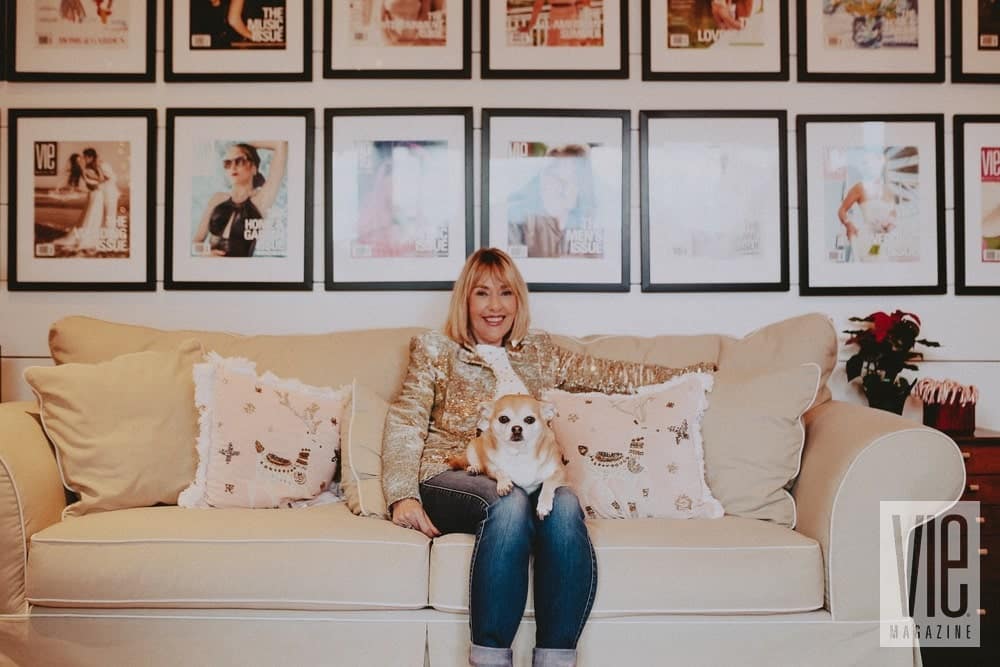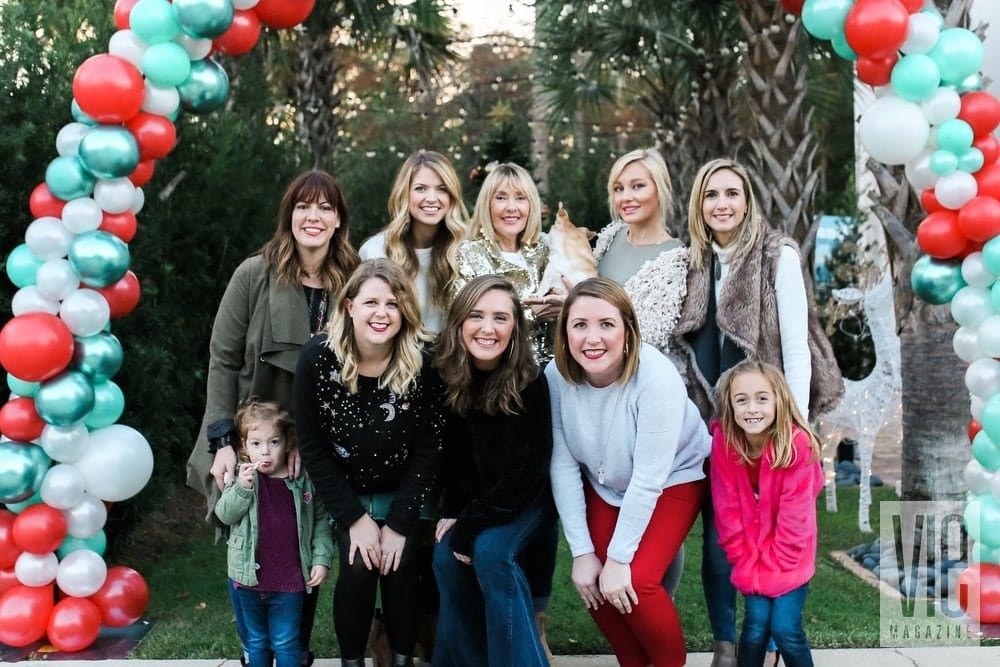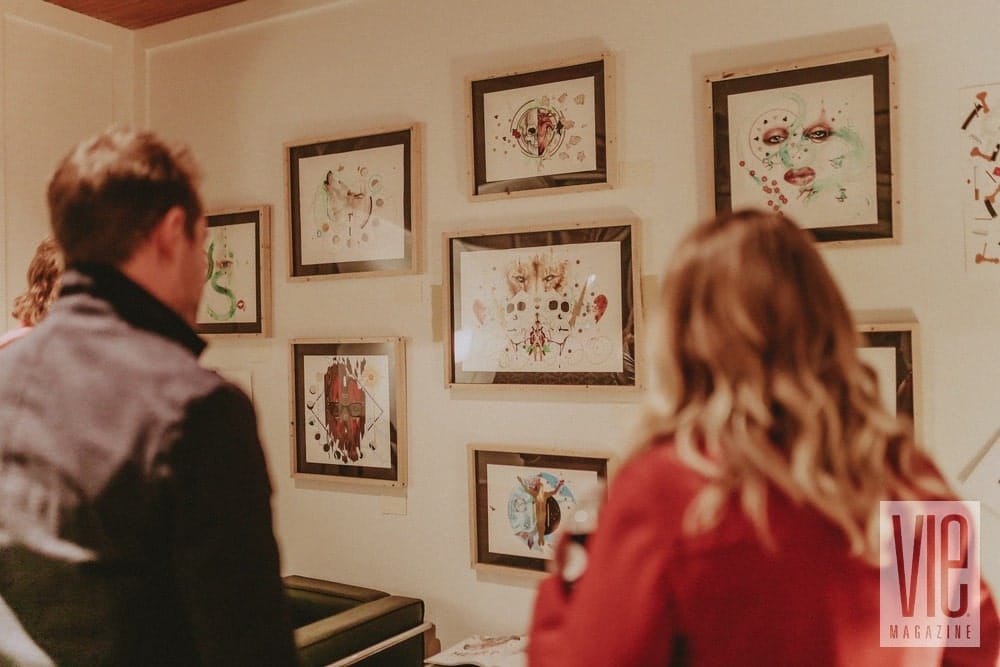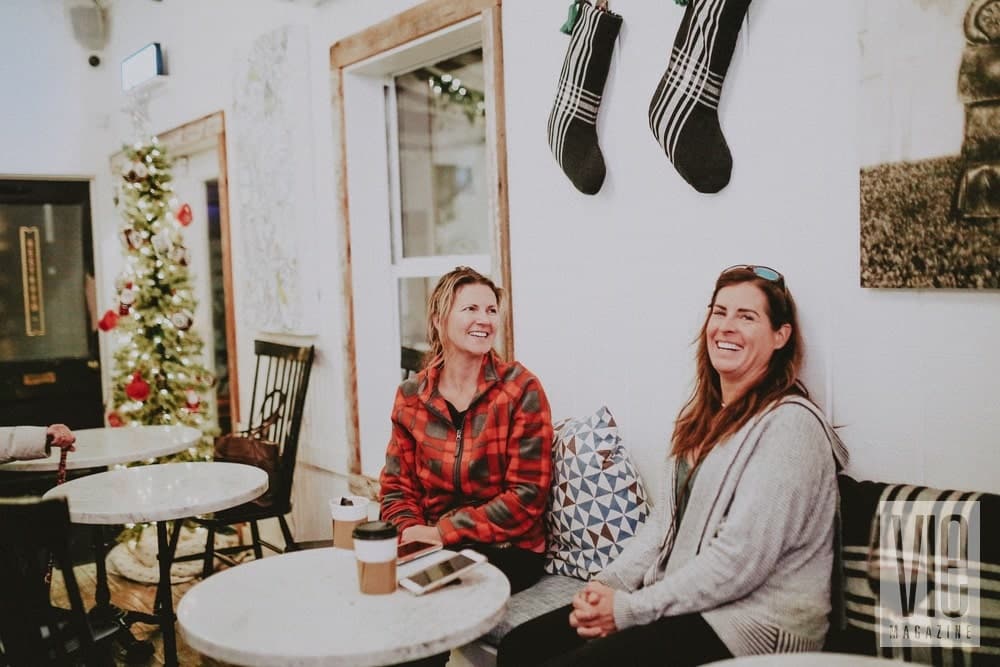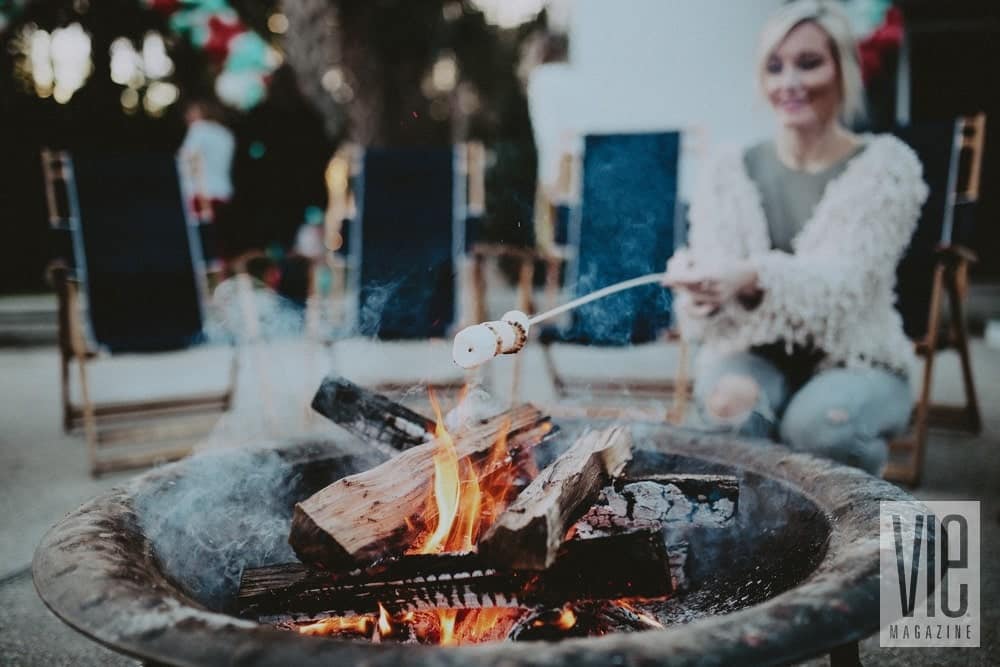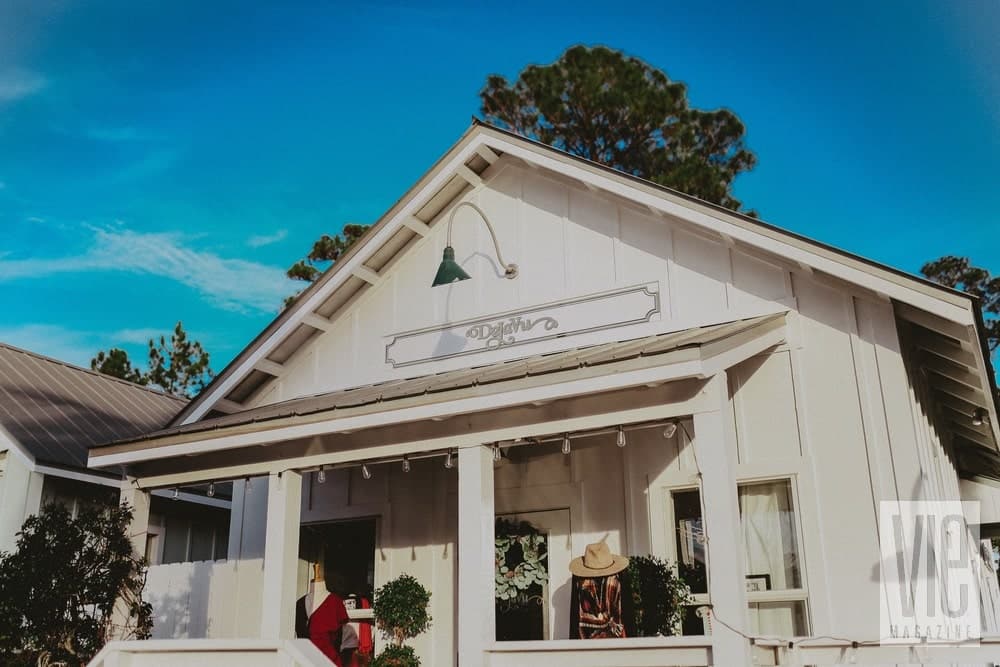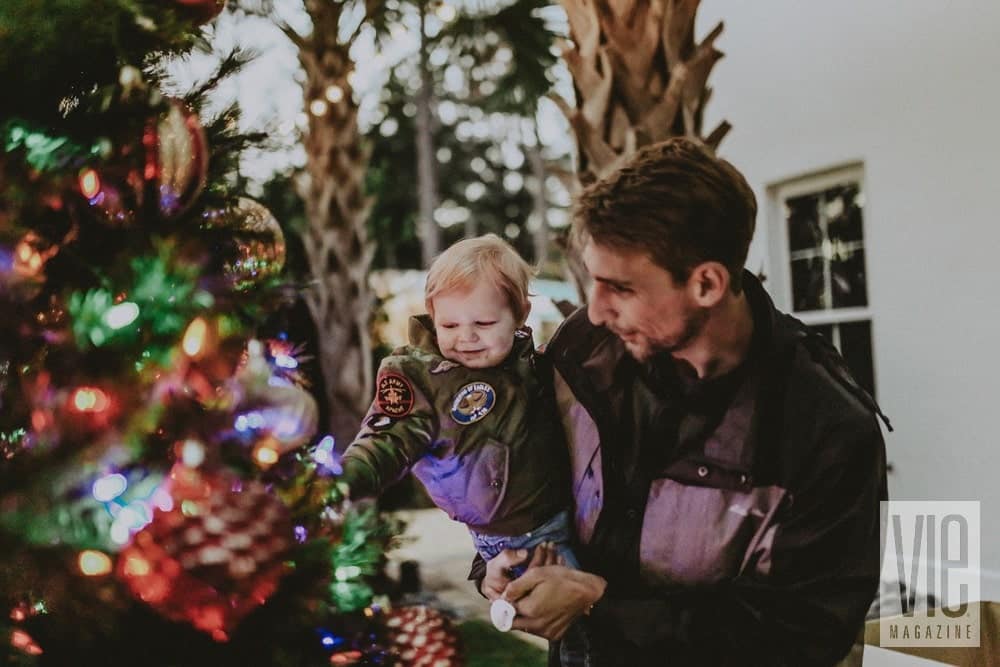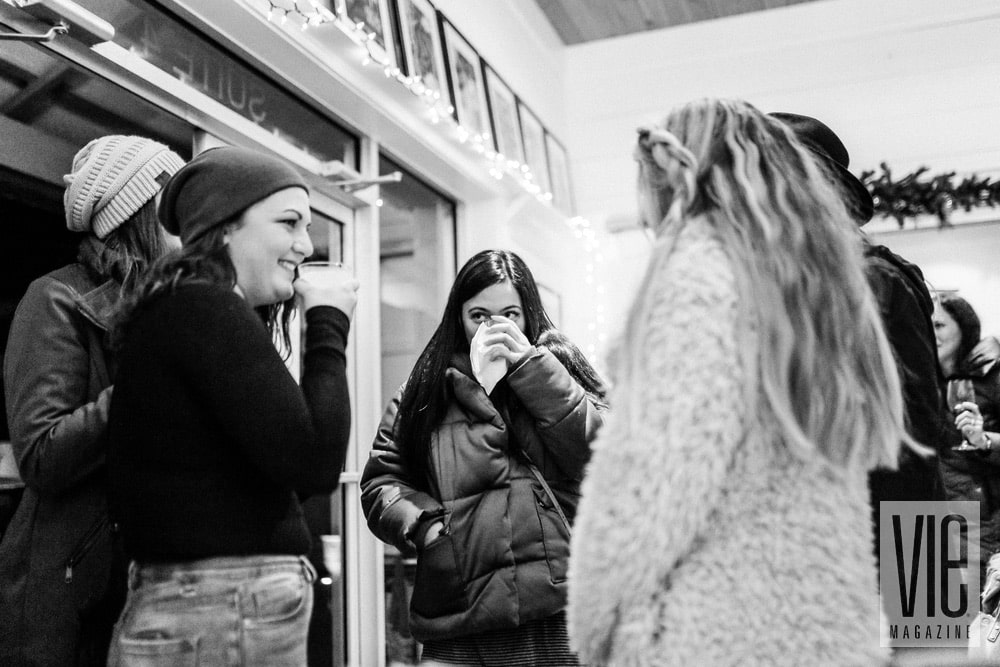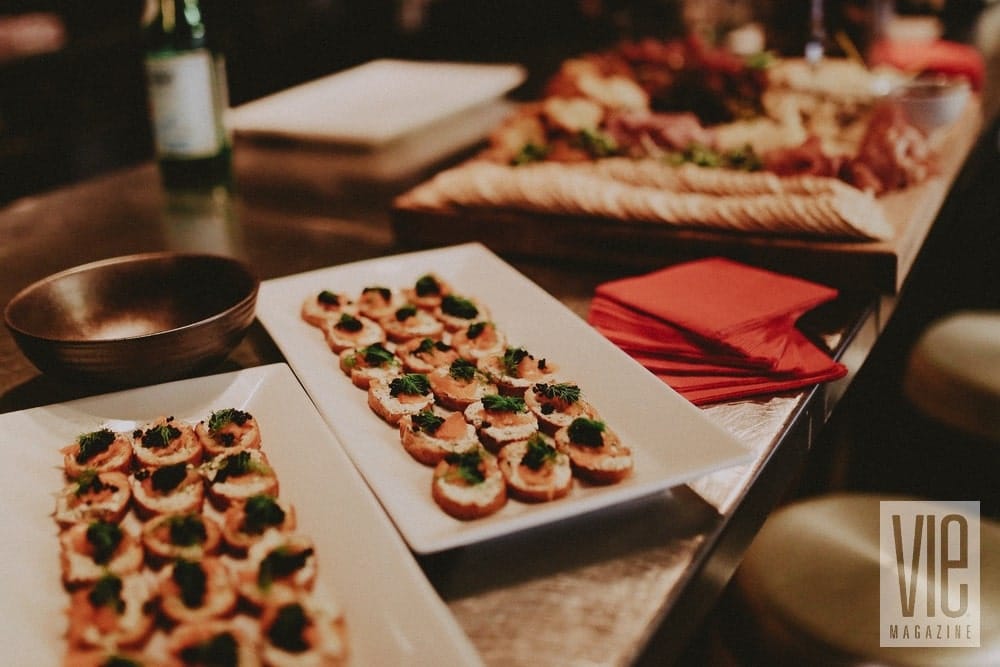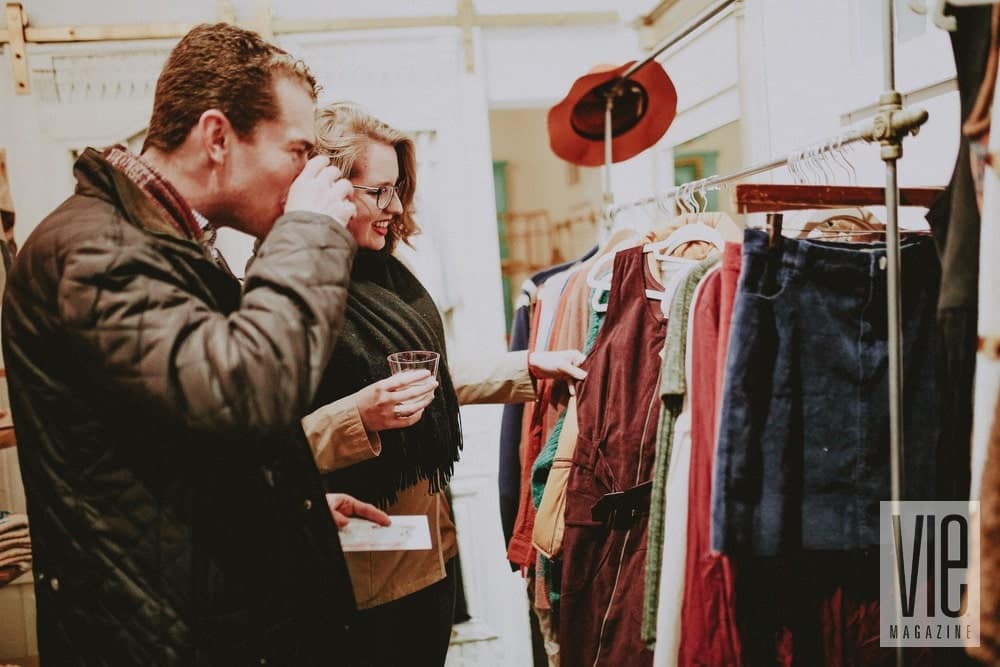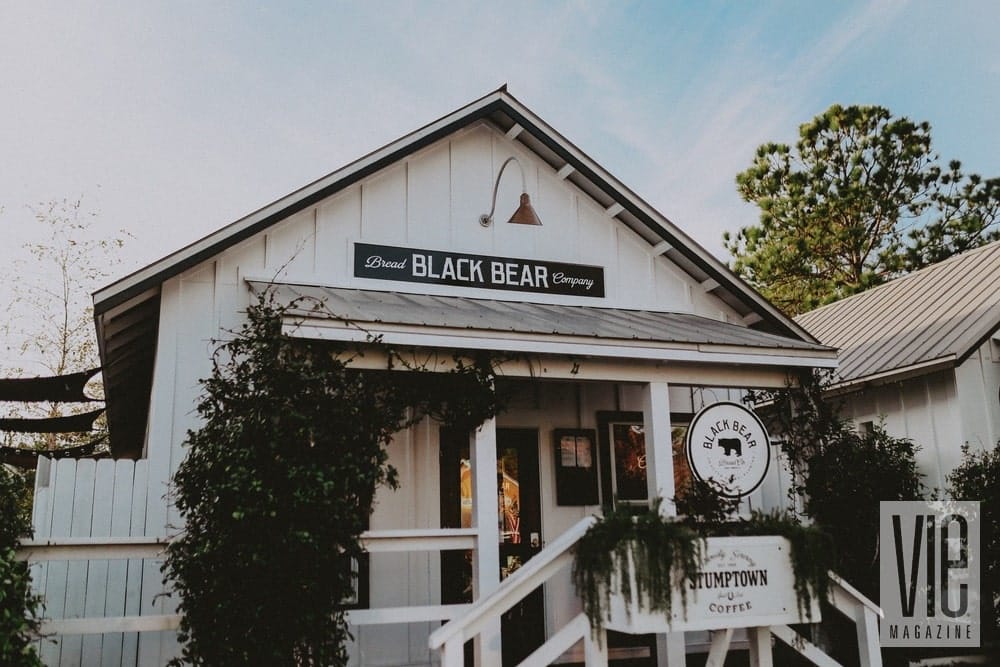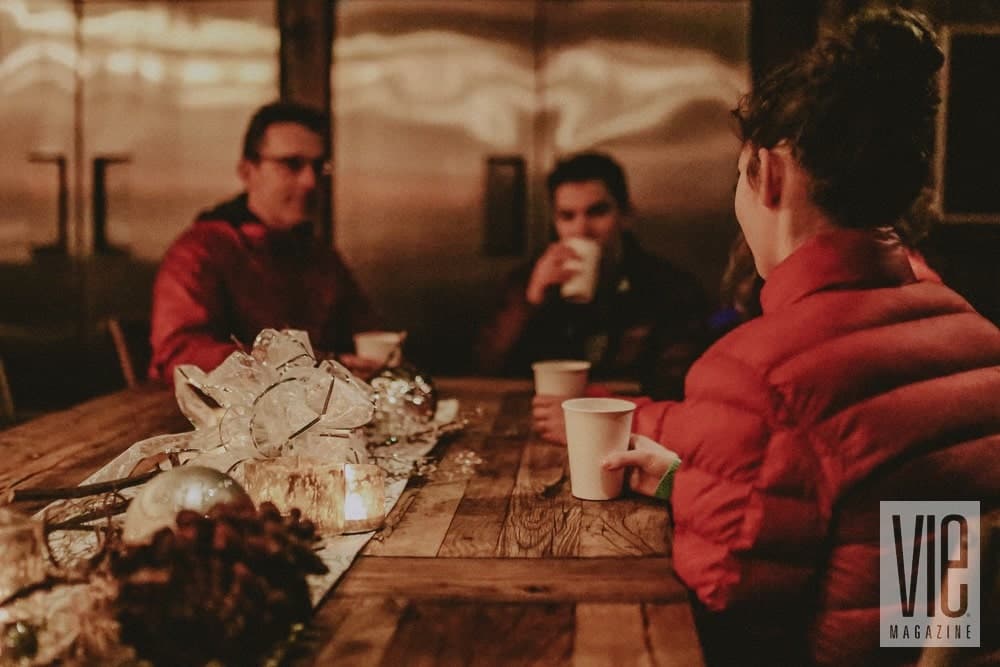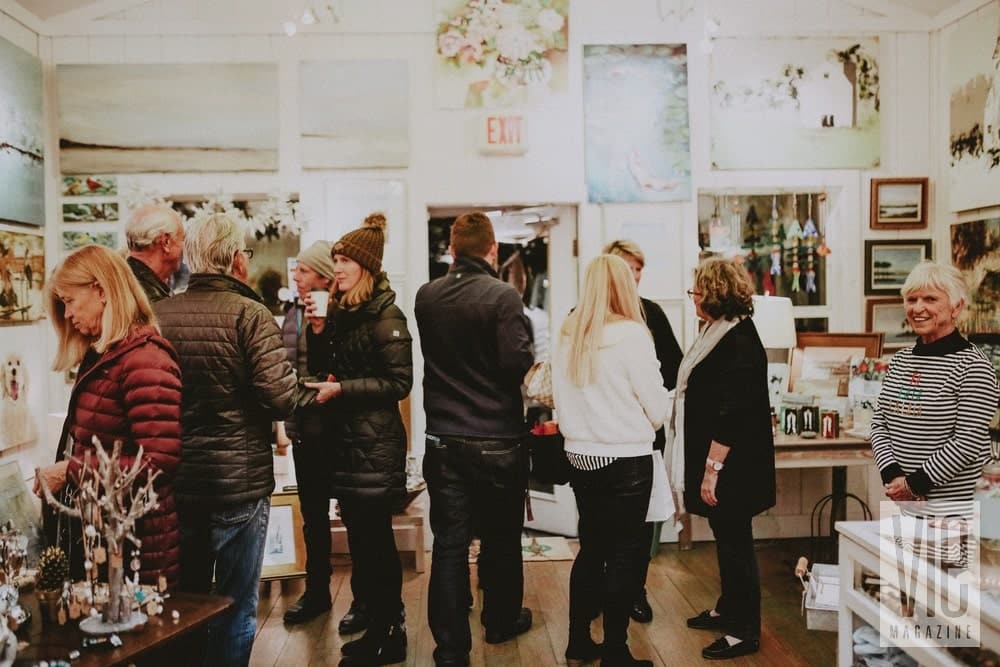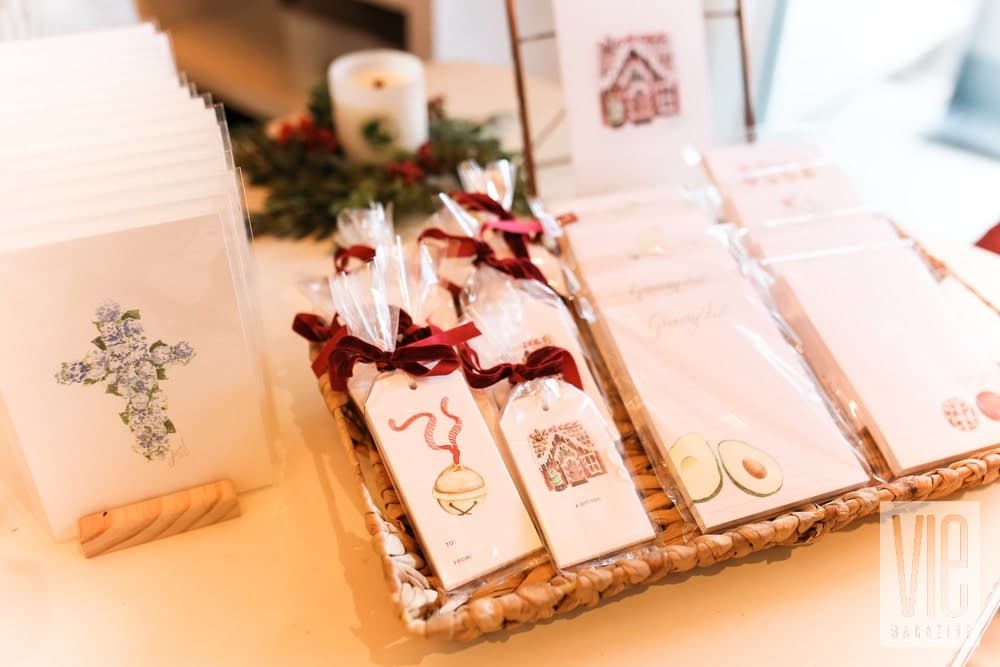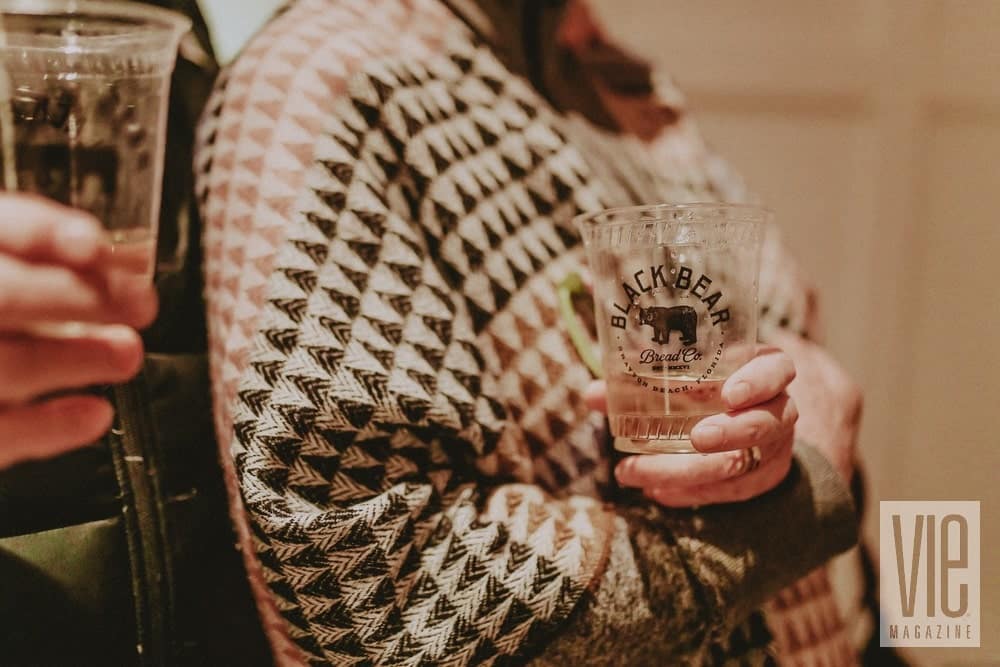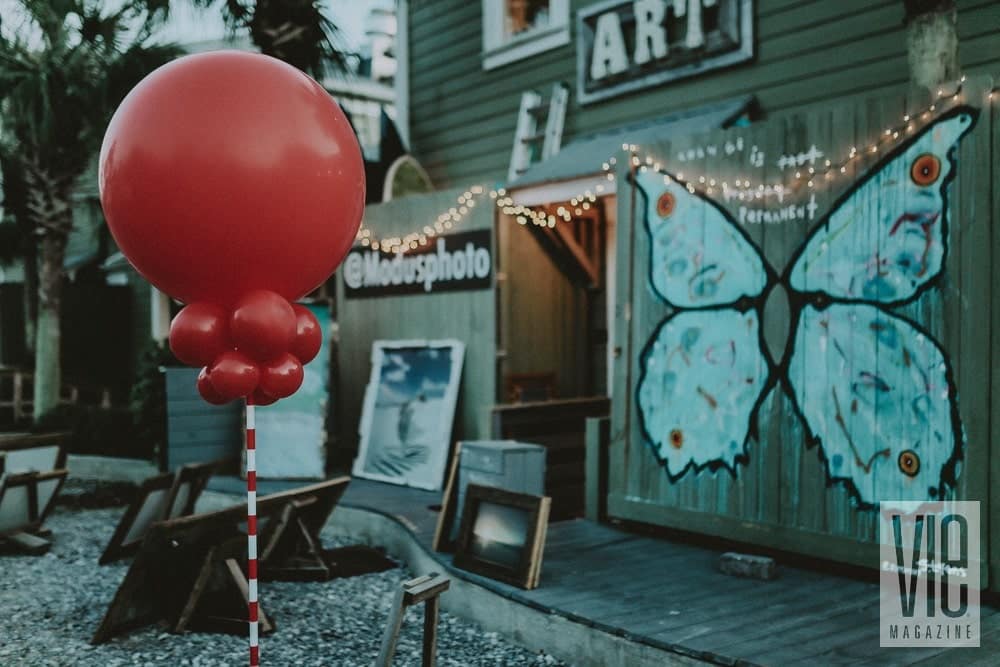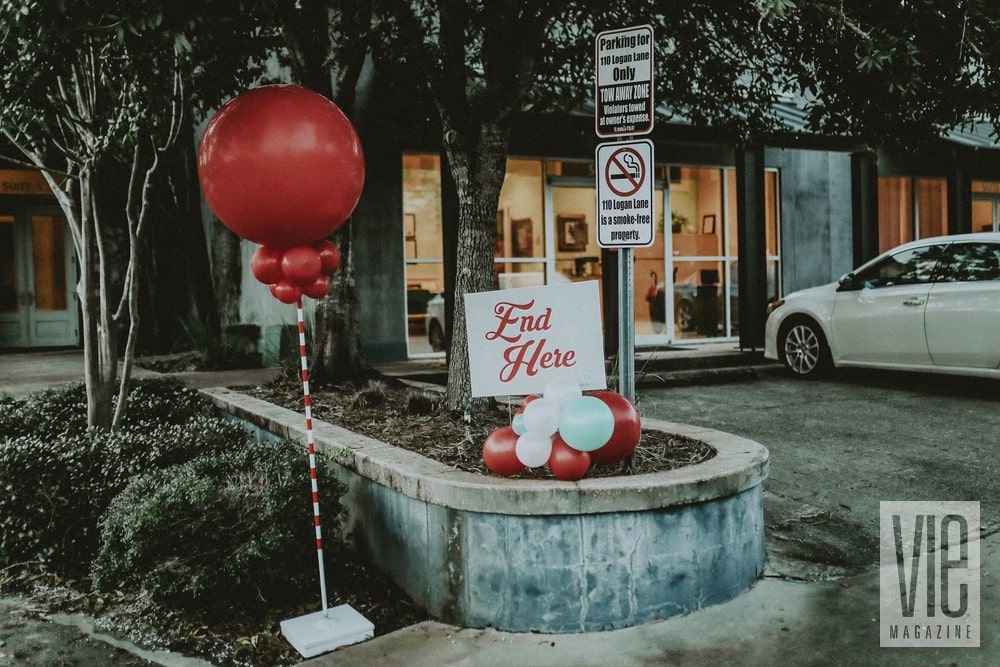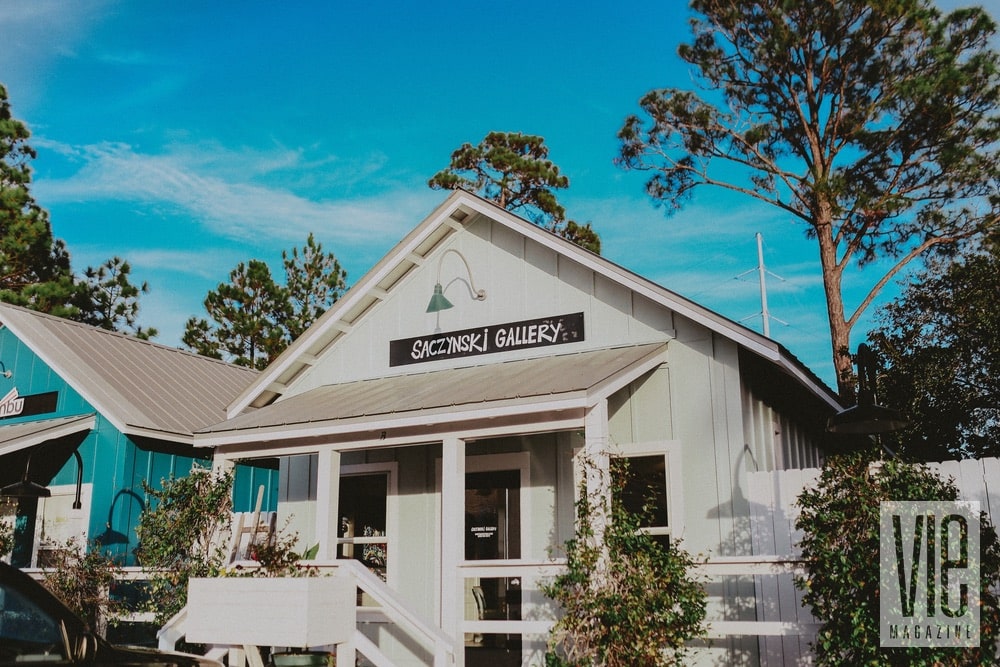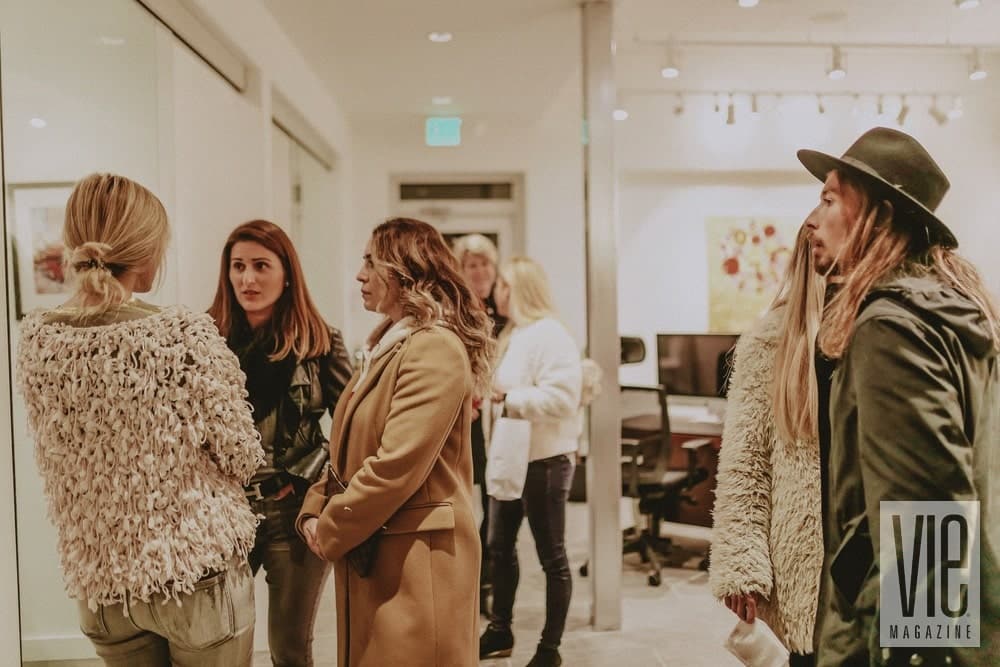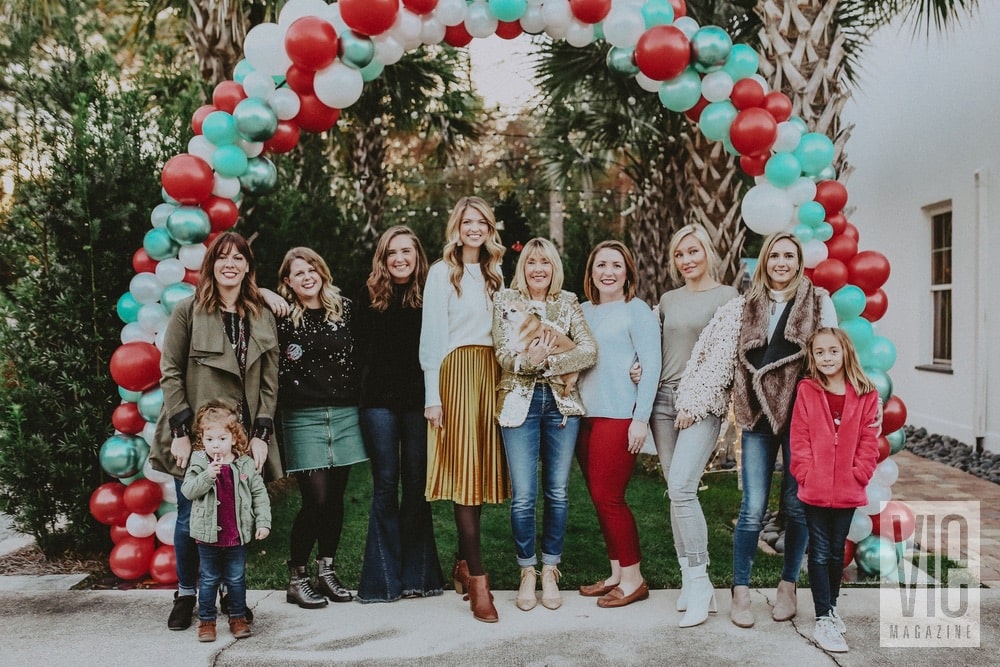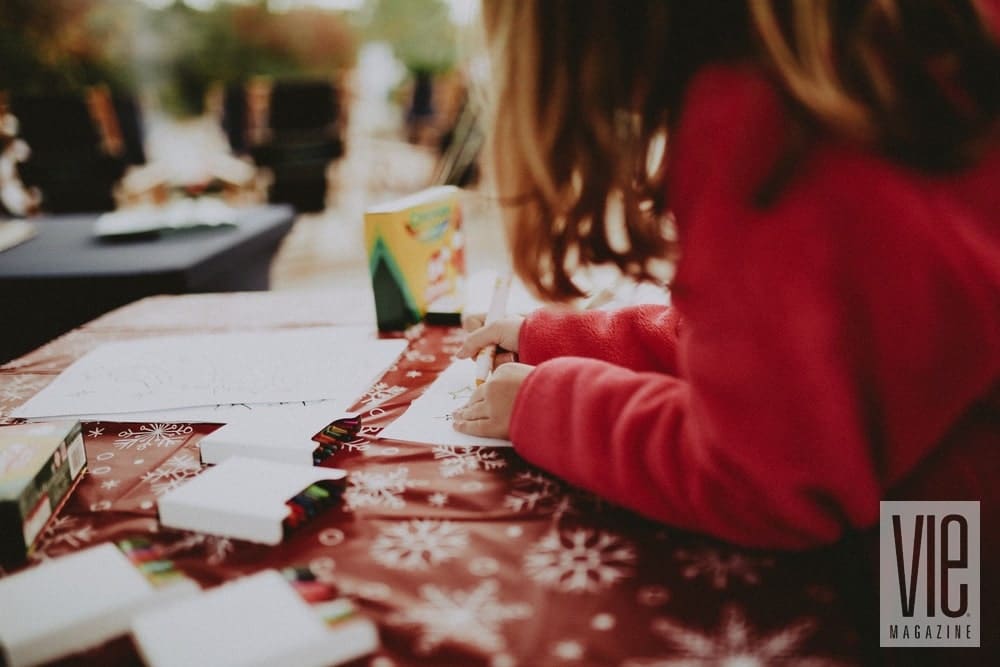 A huge thank you goes out to all of our participating vendors listed above who opened their doors to guests for holiday cheer. Mingle 30A and Eloquent Signs brought our vision to life with fabulous balloon decor and signage. We'd also like to give a shout out to Coast Hippie, artist Lucy Young, and artist Kyle Krauskopf who set up their wares and donated a portion of sales to the VIE Foundation. Modus Photo, Steve Wagner, Amy Fogg, Mary Hong, Heather Haynes, and Kyle Krauskopf also gave works for our silent art auction. Rent Gear Here setup a cozy campfire with s'mores for the occasion, Clark Partington Attorneys at Law offered hot cider and treats, Roux 30a opened its doors to provide libations and delicious food by Chef Nikhil Abuvala, The Sonder Project had a kids' coloring station, and the Emerald Coast Theatre Carolers provided the perfect holiday touch with their beautiful old-fashioned Christmas songs throughout the evening!
In addition to the $5,000 raised for The Sonder Project, we also collected over 50 toys for Emerald Coast Toys for Tots—thank you to all who donated those to place under our Christmas tree! They were dropped off in Fort Walton Beach to be dispersed to children in the area who are in need this holiday season.
We hope all who came out to the inaugural Logan Lane Holiday Block Party had a great time, and we look forward to seeing you again next year!
See more photos from the evening on our La scène gallery here.
If you would like to donate to the VIE Foundation's current hurricane relief efforts, you can do so online by visiting www.VIEfoundation.gives, or send a check to the VIE Foundation at 114 Logan Lane, Santa Rosa Beach, FL 32459.
Thanks again to all our sponsors: Clark Partington Attorneys at Law, Eloquent Signs, Grand Bay Construction, The Idea Boutique, Mingle, Rent Gear Here, and VIE.
---