Lindsey Stirling and Elle King Debut Music Video for "The Upside"
---
September 12, 2019
A Technicolor Musical Journey
Always bringing an insane level of cool to classical, contemporary violinist Lindsey Stirling has done it again with her new music video for "The Upside," the second single from her latest album, Artemis. It debuted September 11, 2019, and features vocals by fellow female powerhouse Elle King, who is best known for her no-nonsense attitude and irreverent songs such as "Ex's & Oh's" and "Good Thing Gone."
The duo star in a cinematic adventure as Young Artemis (Stirling) leads an expedition from an urban underworld to the surface—but things at the top aren't what she expects, and a dystopian fantasy nightmare unfolds as Artemis runs for her life.
Join the high-intensity chase when you watch now:
Stirling's team describes "The Upside" as "an anthemic up-tempo single featuring Lindsey's signature violin. The 118-bpm instrumental track combines elements of melodic house, electronic dance, and pop to create a feeling that is bold, high-energy, and uniquely her own. The song features club drums, progressive house-leaning synthesizers, and soaring violin scales packed into one three-and-a-half-minute tune."
She first performed the single live on July 4 at the 39th Annual "A Capitol Fourth Celebration" at the U.S. Capitol Building.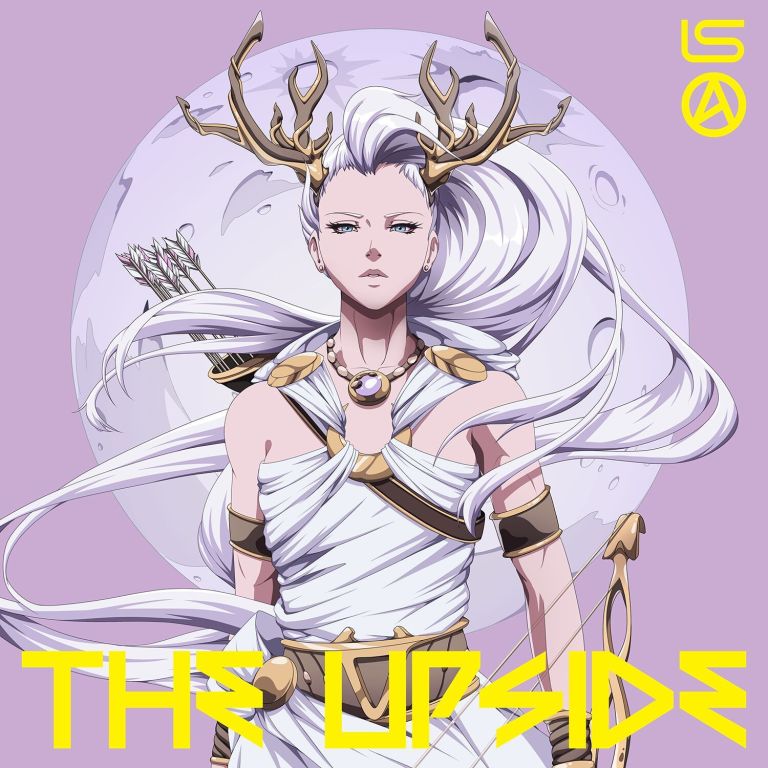 "The Upside" music video hit over 60,000 views an hour after premiering on YouTube this Wednesday, and currently has over 347,000 views.
Upon release, Stirling's new album, Artemis debuted at #5 on iTunes' Top Albums chart, and her song "Love Goes On and On" featuring Amy Lee from Evanescence landed on Spotify's New Music Friday. Artemis is currently the #1 electronic album on iTunes and in the Top 10 for all albums.
Check out videos, tour dates, and more at LindseyStirling.com.
---