Layers of Paint
---
July 8, 2015
A STUDY IN IMPERMANENCE AND TRANSFORMATION
By T.S. Strickland
Photography by Rachael Pongetti
If you want to put your finger on the pulse of Pensacola, Florida, head to the CSX train trestle on Seventeenth Avenue. The bridge, which straddles one of downtown's busier thoroughfares, is public art in the truest sense of the word.
Generations of locals have scrawled their stories on its surface, memorializing in paint the most important transitions of their lives: graduations, marriages, deaths … The Pensacola graffiti bridge is a tangible, ever-changing expression of the life of the community.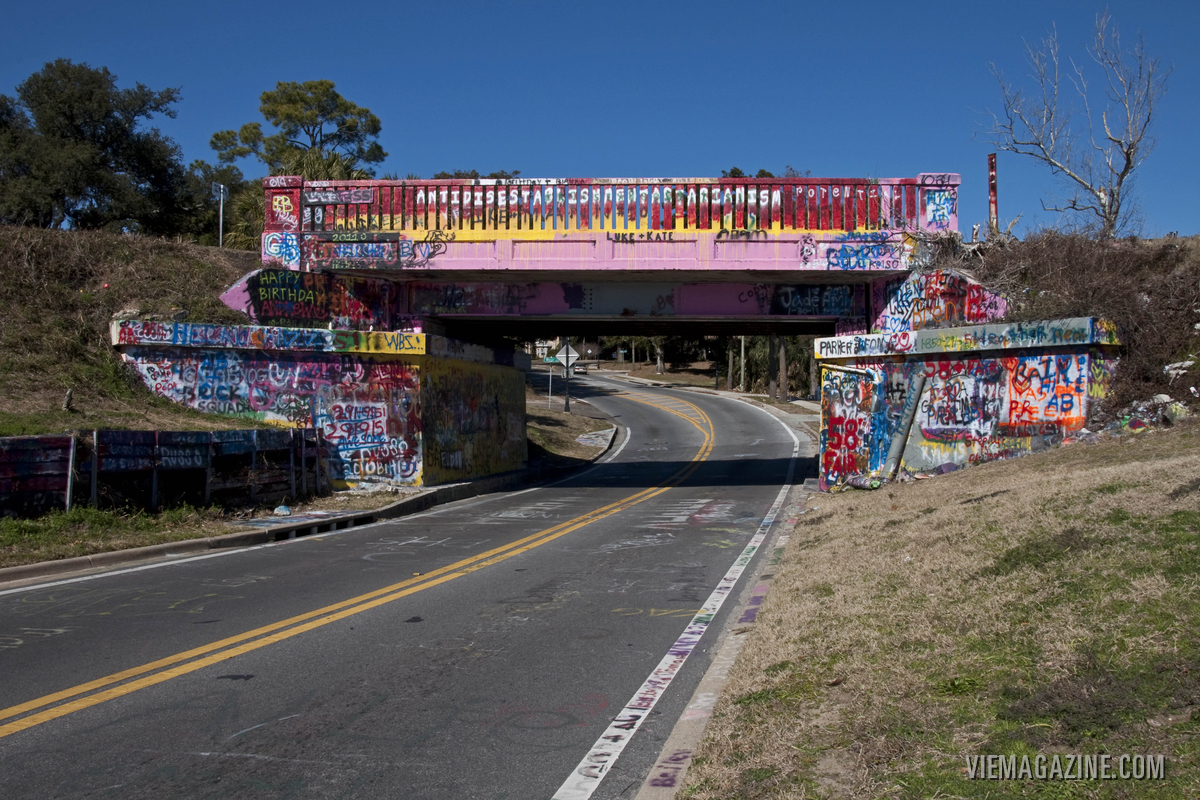 But for Pensacola–based photographer Rachael Pongetti, who photographed it every day for a year in 2011, the bridge is also a deeply personal monument.
The artist, who just wrapped up solo exhibitions at the Pensacola Museum of Art and First City Arts Center, will soon release a book (which is available now for pre-orders) documenting her year-long project and the impact it had on her life.
For Pongetti, the Pensacola landmark is a powerful symbol for the inevitability of change, and photographing that change—aside from its aesthetic appeal—was a practice with profoundly personal significance.
"In 2011, I was really just starting the second phase of my life," the artist says. "I had moved back here, divorced … It was just a very raw time. I had just been whittled down."
Pongetti, a military spouse and mother of two, attended the Savannah College of Art and Design earlier in life and received an MFA in photography, but the responsibility of family life left little time for artistic pursuits. She felt lost and disillusioned.
After the divorce, Pongetti abandoned her childhood faith of Catholicism, started photographing more and began to surround herself with like-minded people. Still, she struggled to let go of the past. In 2010, she was teaching at Pensacola State College and looking for a new project when a friend suggested she photograph the bridge. She was skeptical at first.
"Then he told me it changed everyday," Pongetti says, "and that's really what hooked me, because I had been reading a lot of Eastern philosophy [about the idea of impermanence]. Really, I had not been handling all the change in my life very well." She says the practice proved to be transformative, giving her the consistency she needed. Photographing the bridge also introduced Pongetti to others who were struggling through changes and trauma of their own. "I started doing this to get rid of any personal story and all I did was fall into all these stories of the community."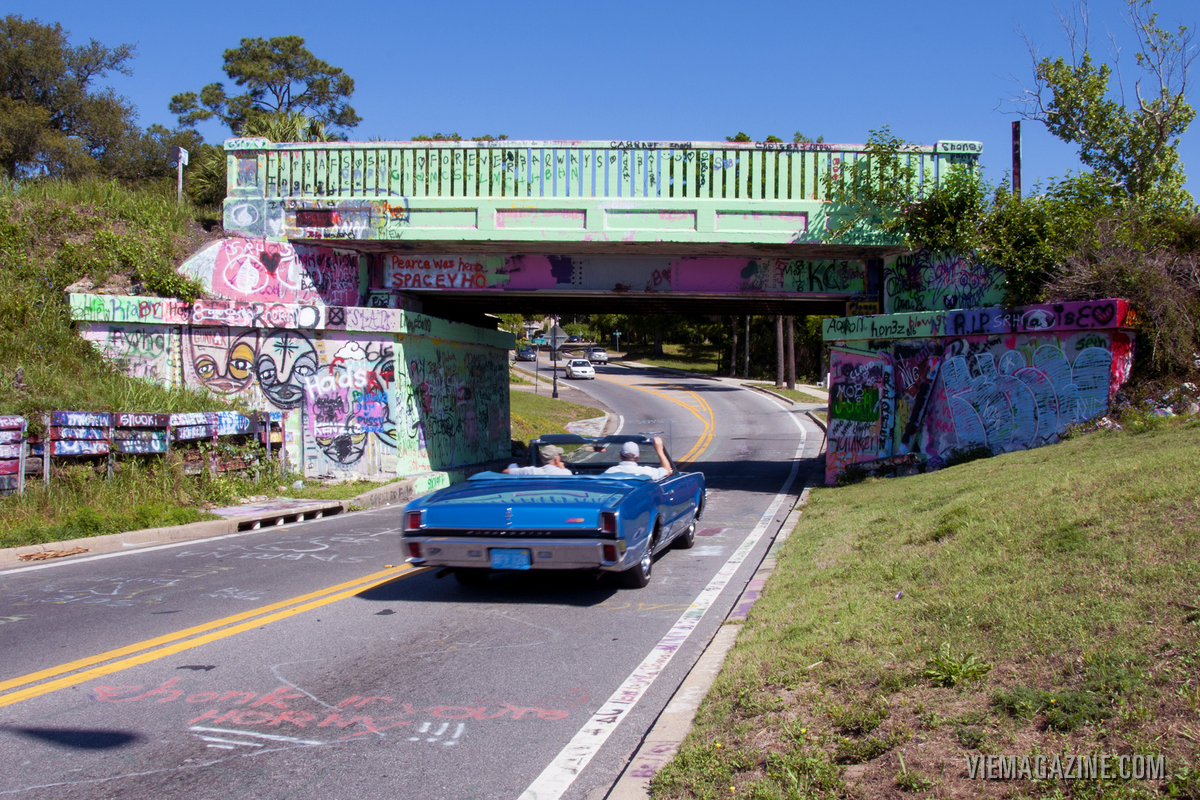 Pongetti's exhibition at the Pensacola Museum of Art opened April 17. At the reception, she was approached by a woman whose son had been shot and killed. After his death, family and friends painted a memorial for him on the bridge, which appeared in some of Pongetti's images.
"She told me the photographs meant a lot to her because it helped keep her son's memory alive," Pongetti says. "The project showed me we are supposed to change. We are supposed to age. It's part of the progression of life, and death is a part of life, also.
"All these thousands of stories are in these layers of paint," she continues, "and people get upset sometimes that their story is covered up. [But seeing all those] layers taught me it's not really gone. It's just become something different, and those layers of paint will eventually disintegrate, and then that will go into the ground and become something else. But the cycle is always there. If we can just learn to be prepared for that, it will make it easier on us when it does happen."
See more of Pongetti's work at PensacolaGraffitiBridgeProject.com
and in the slideshow here: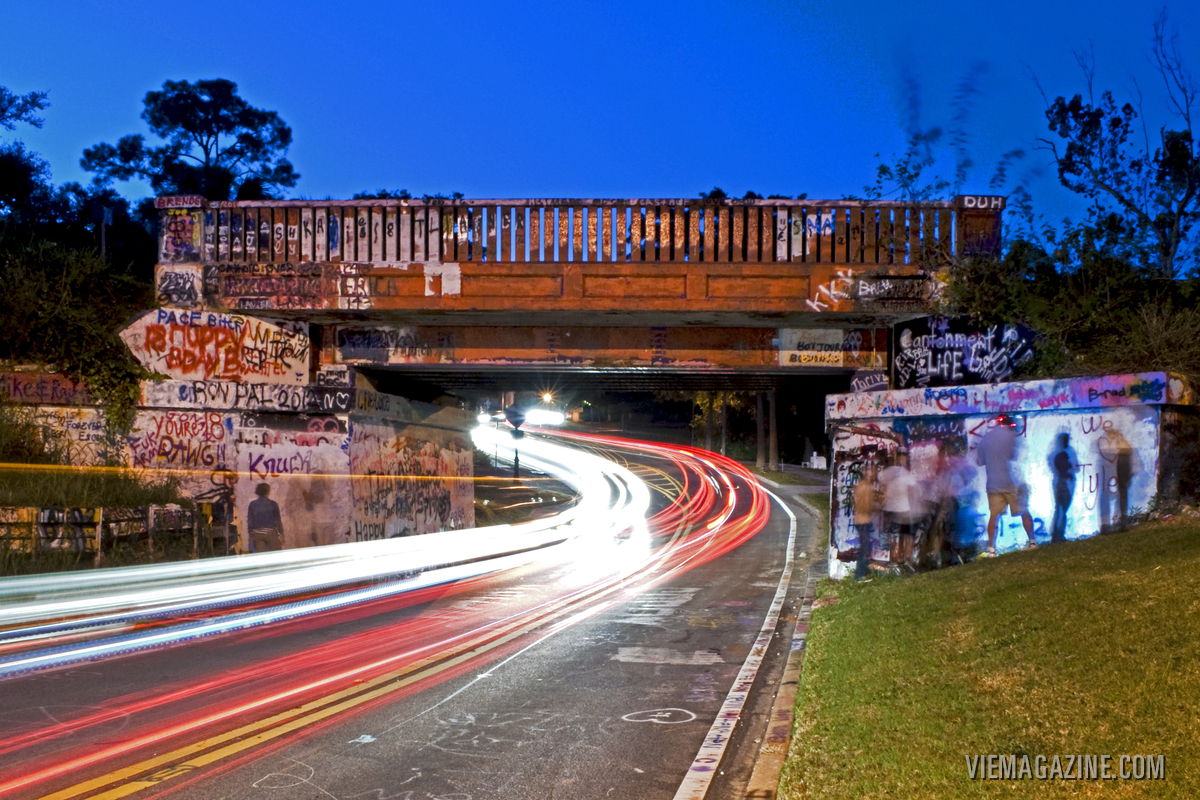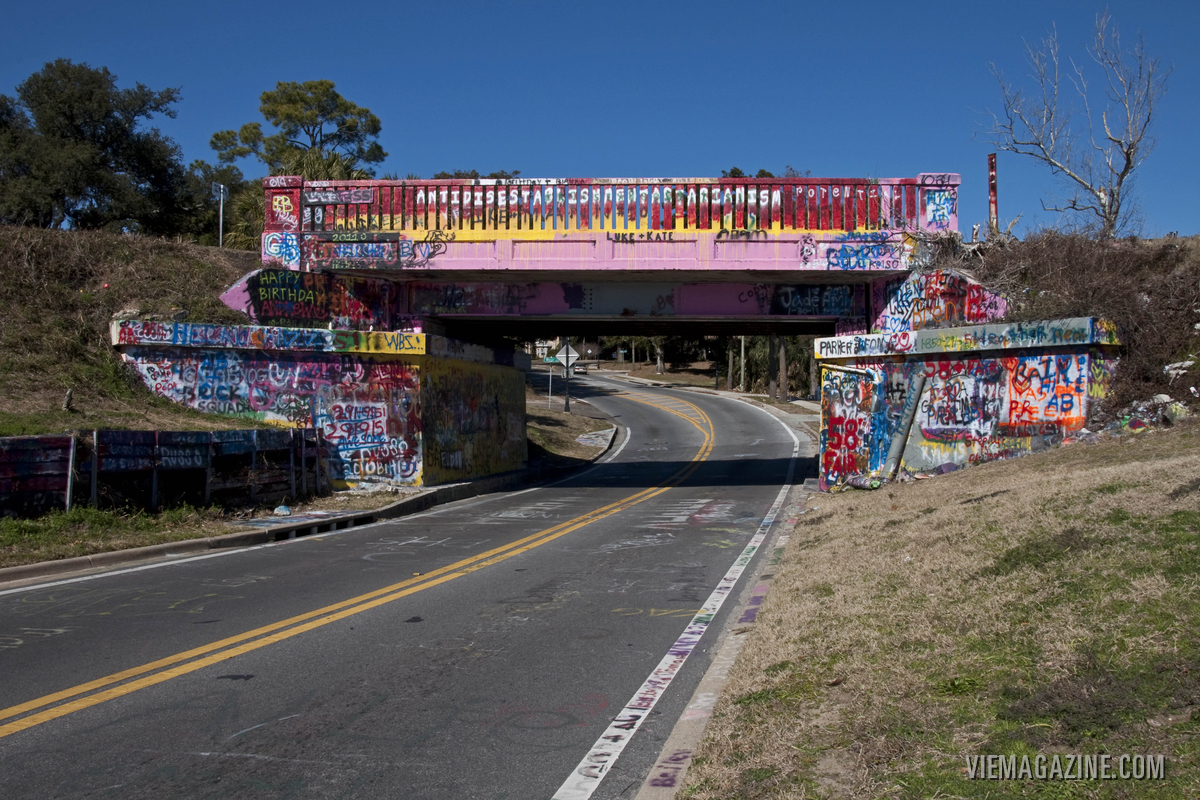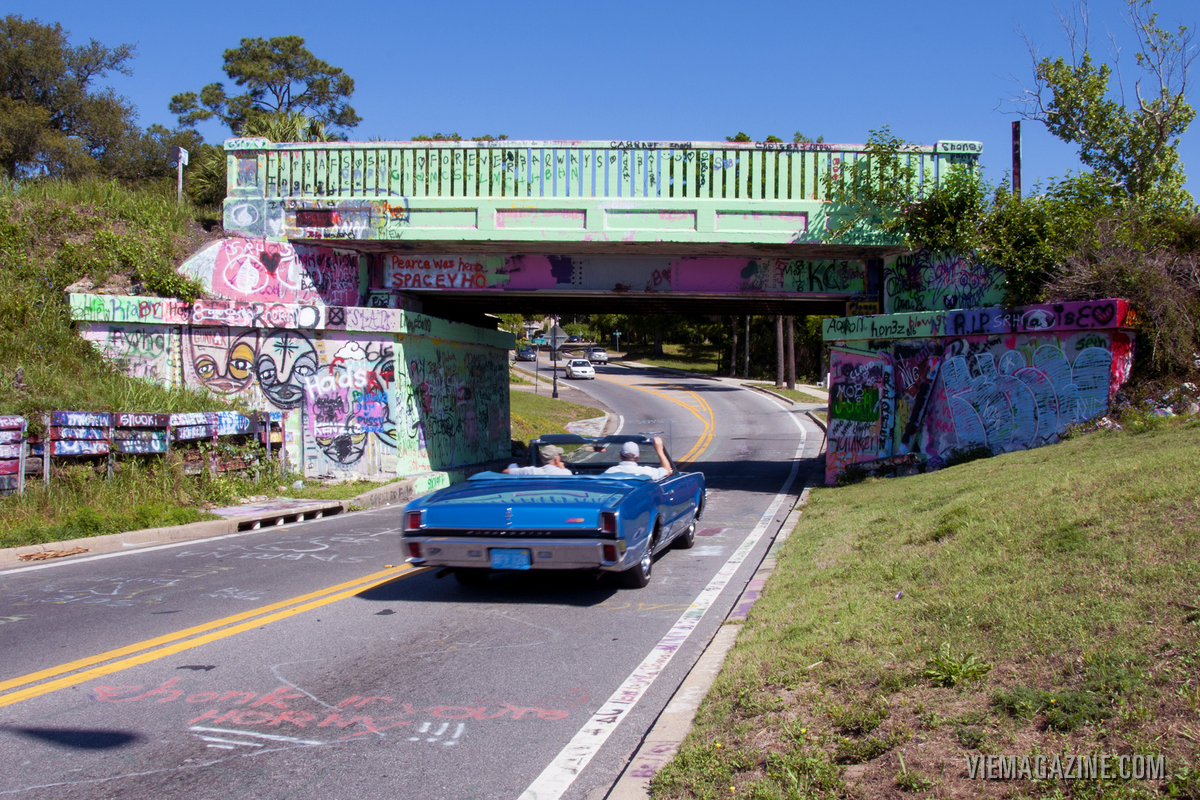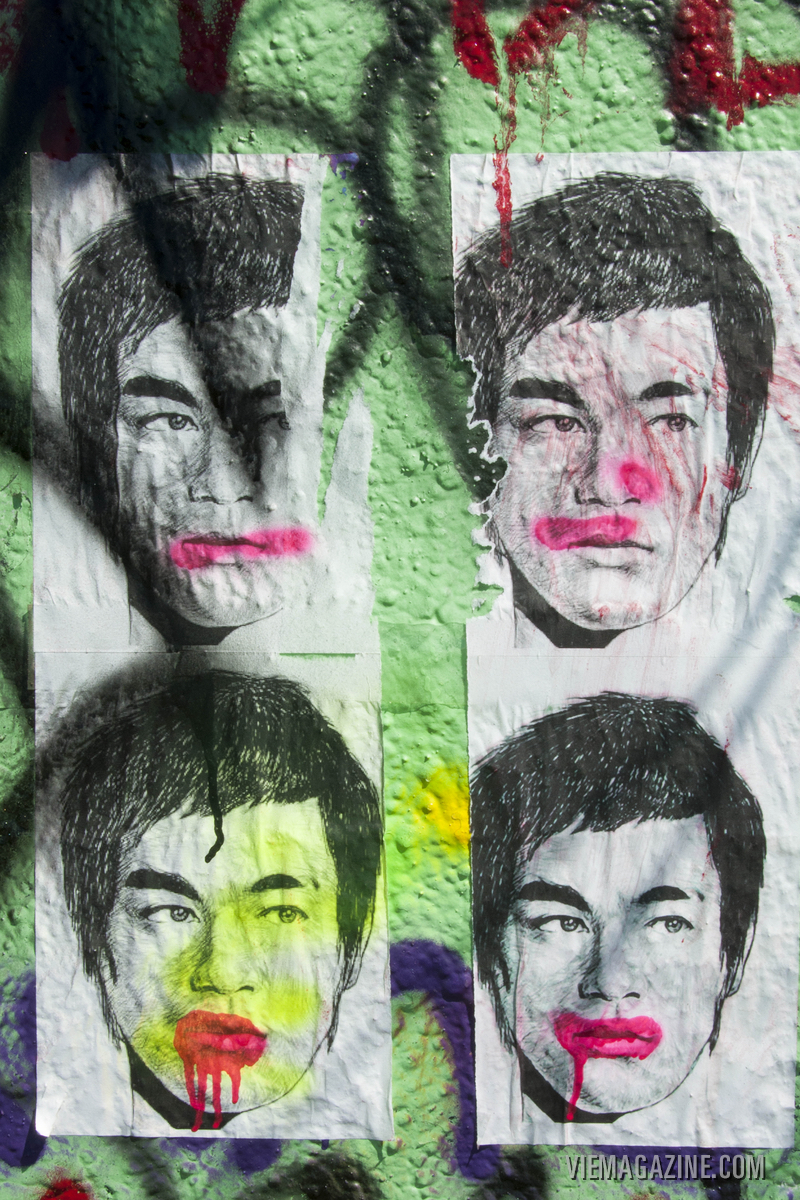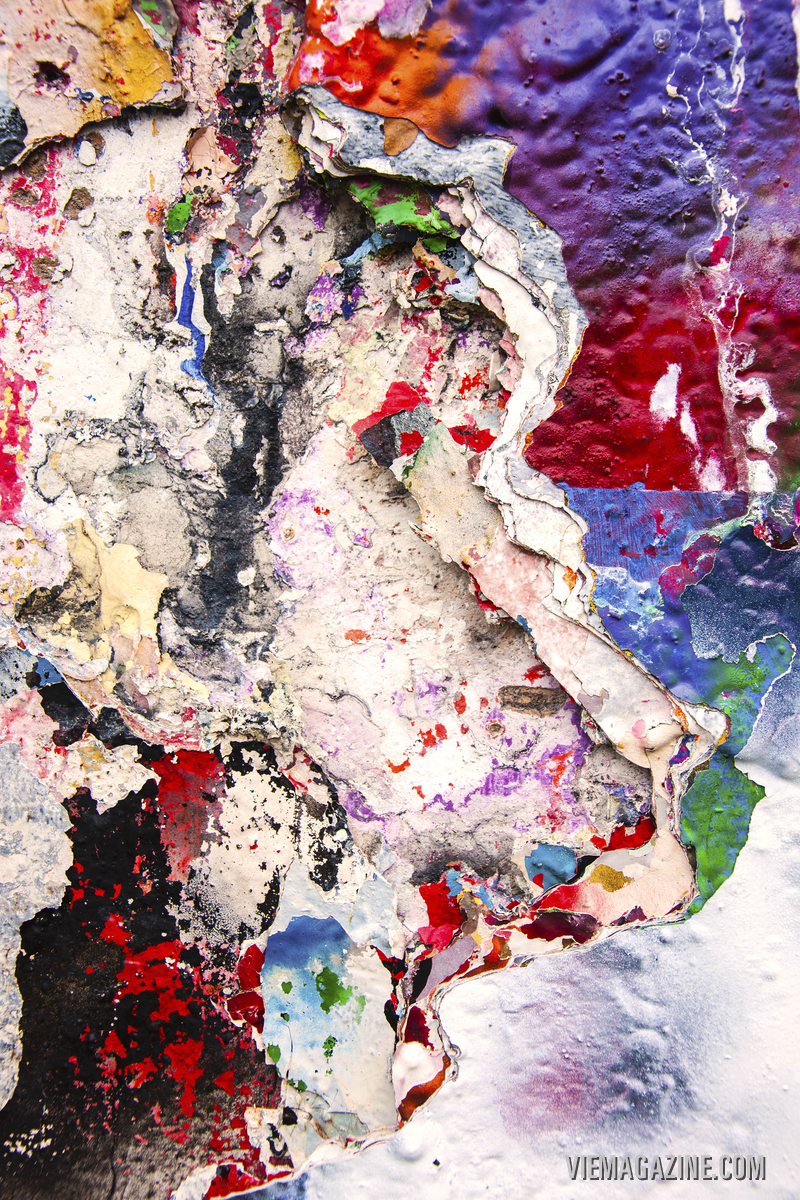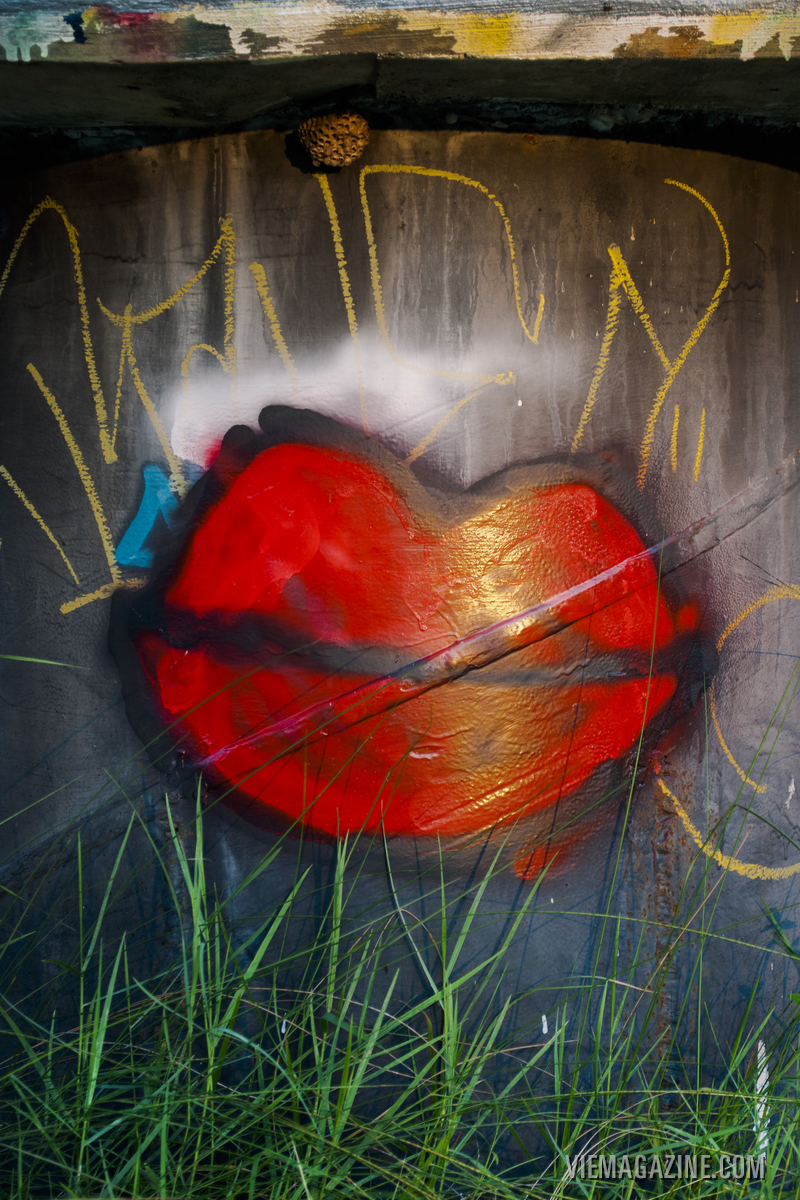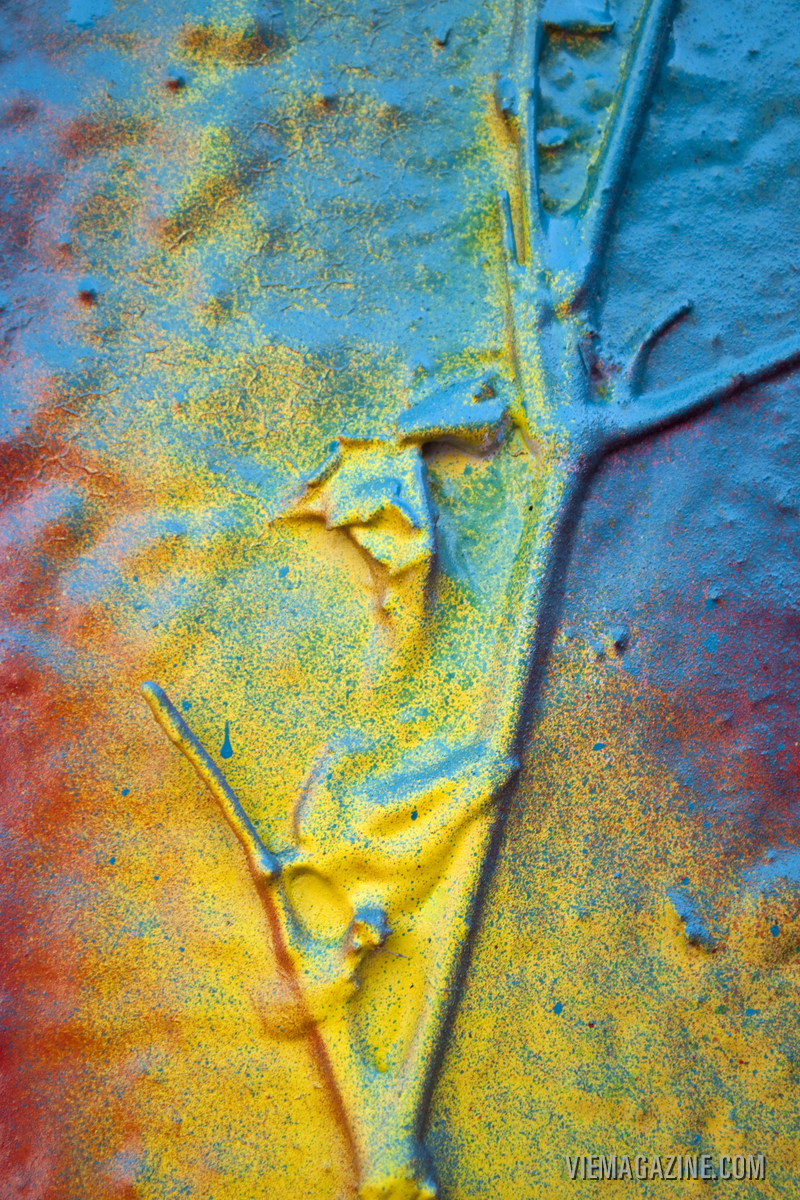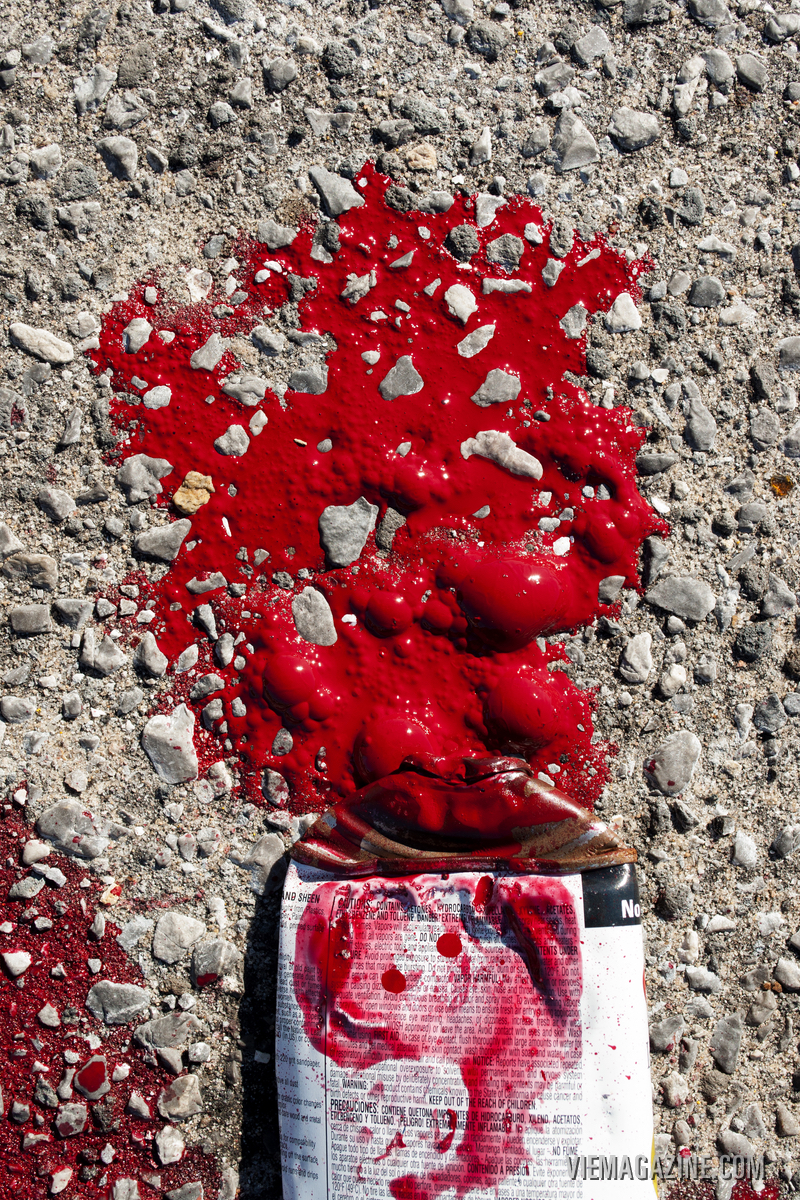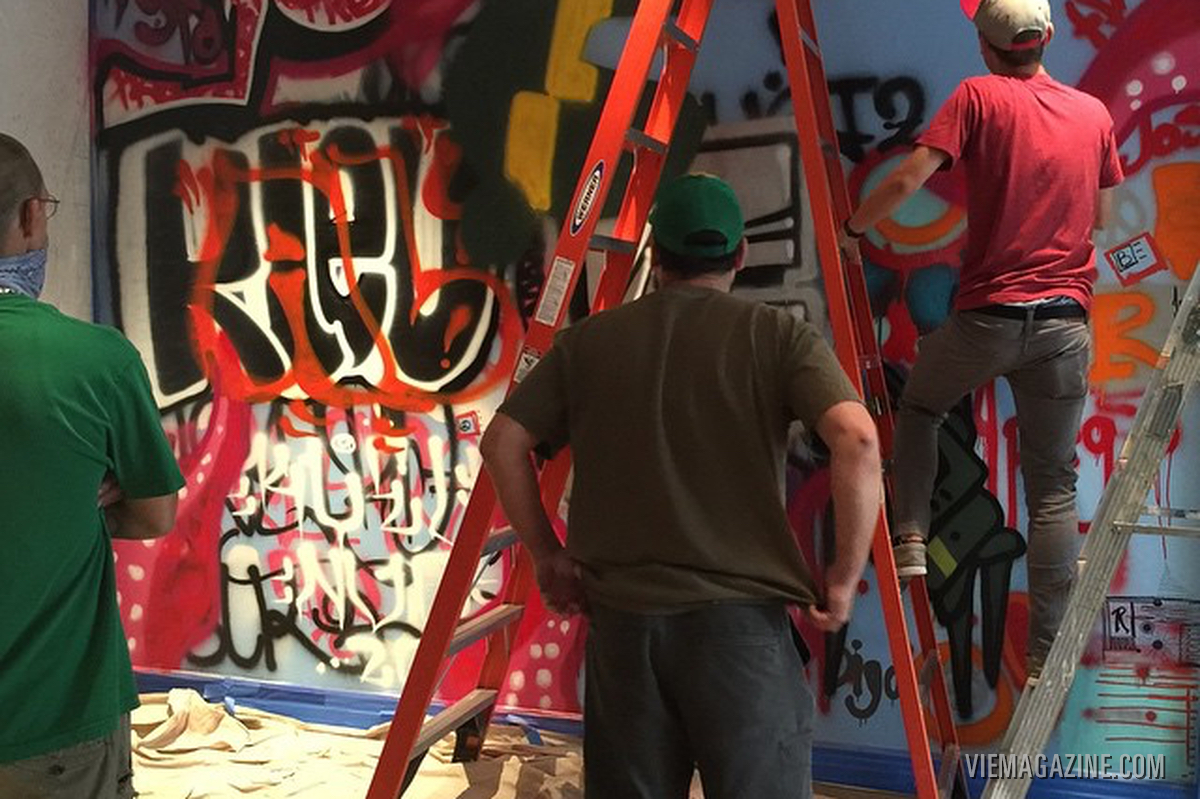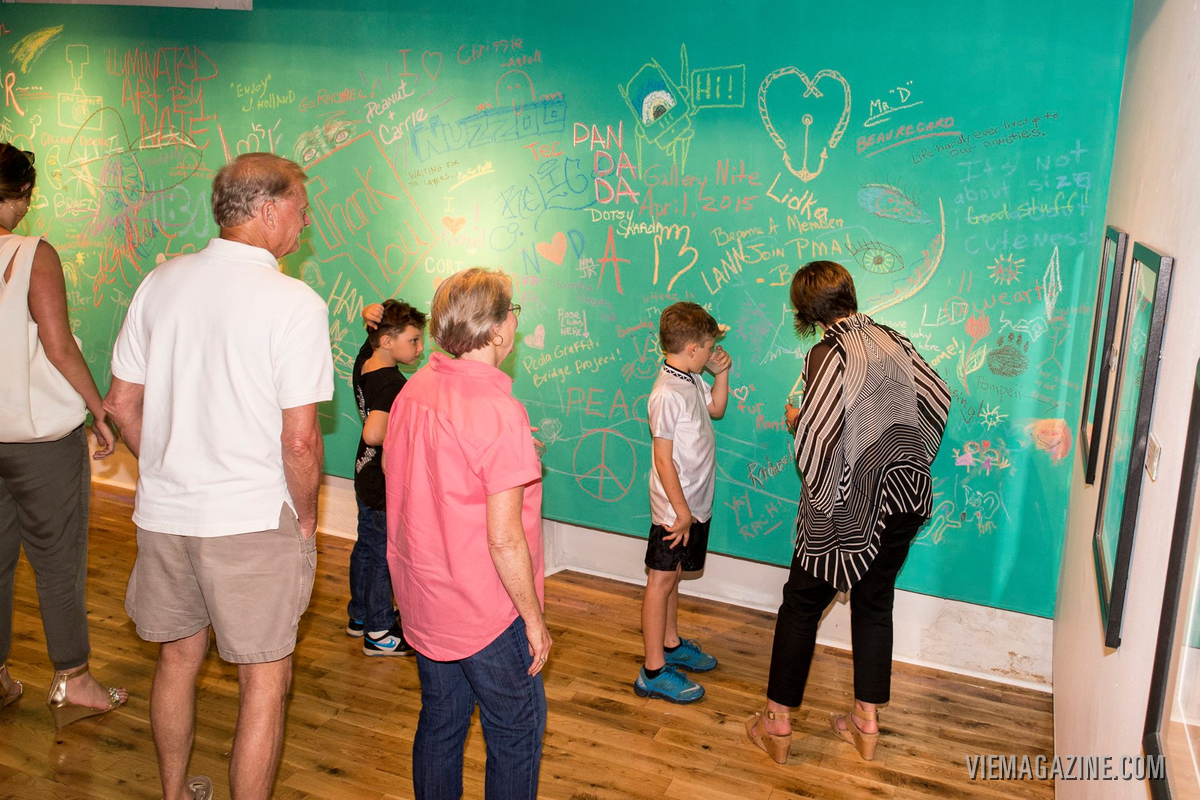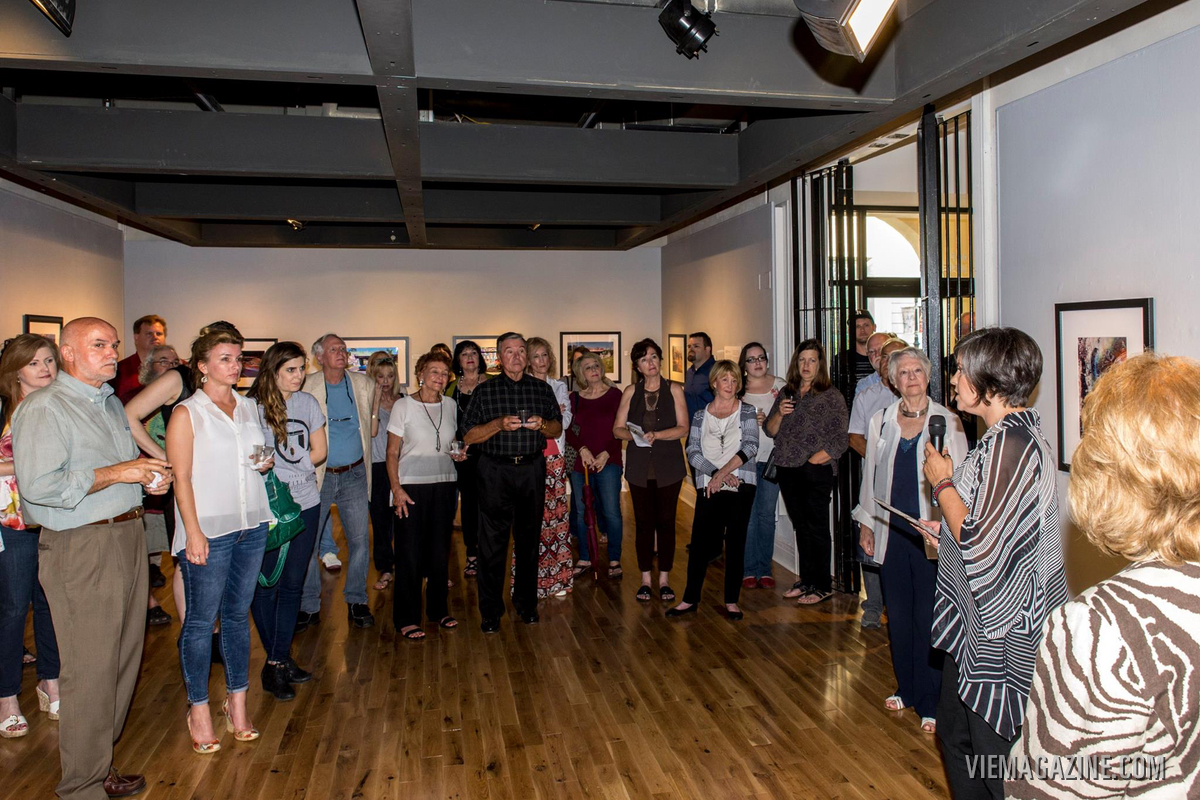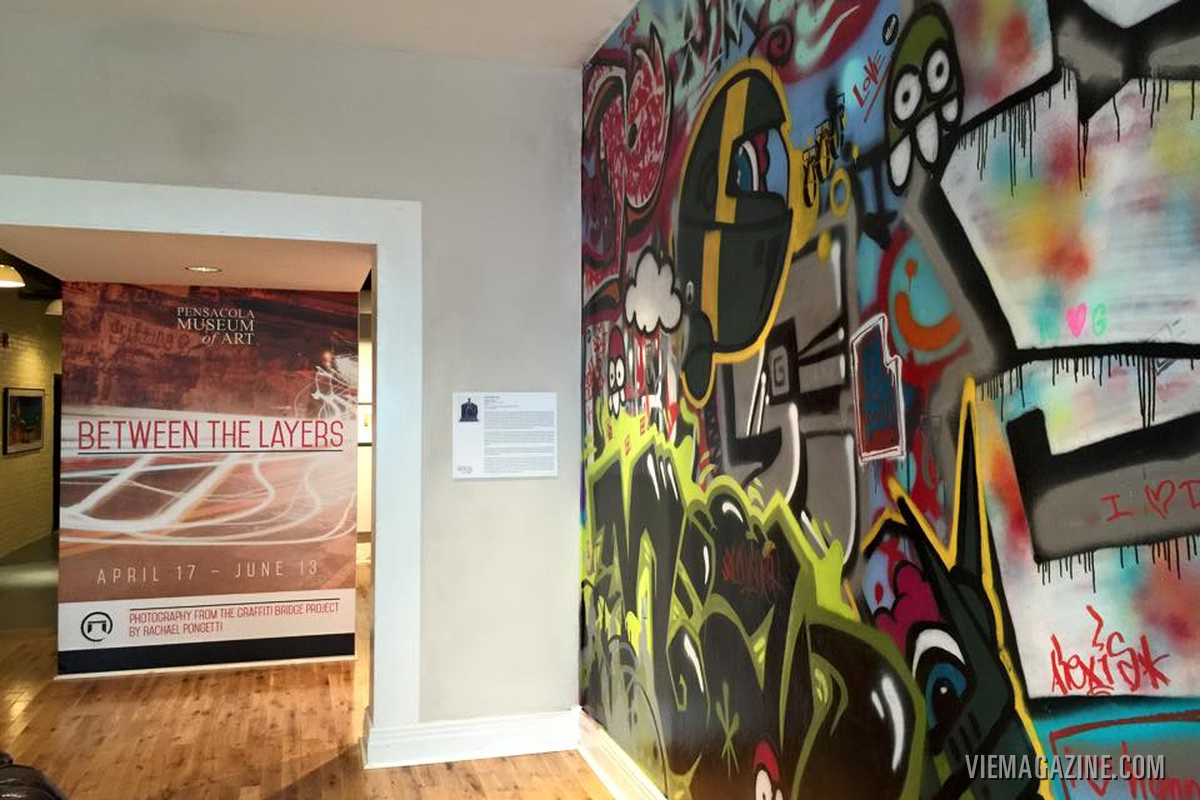 ---