KITES Soar At the Boston Ballet
---
March 2, 2022
Shantell martin: kites for the boston ballet
Known for her internationally acclaimed landscape of lines, visual artist Shantell Martin will premier her first choreographed work, KITES. This March, Boston Ballet presents ChoreograpHER, an innovative female-led program that celebrates women across creative fields, including choreography, music, design, and visual arts.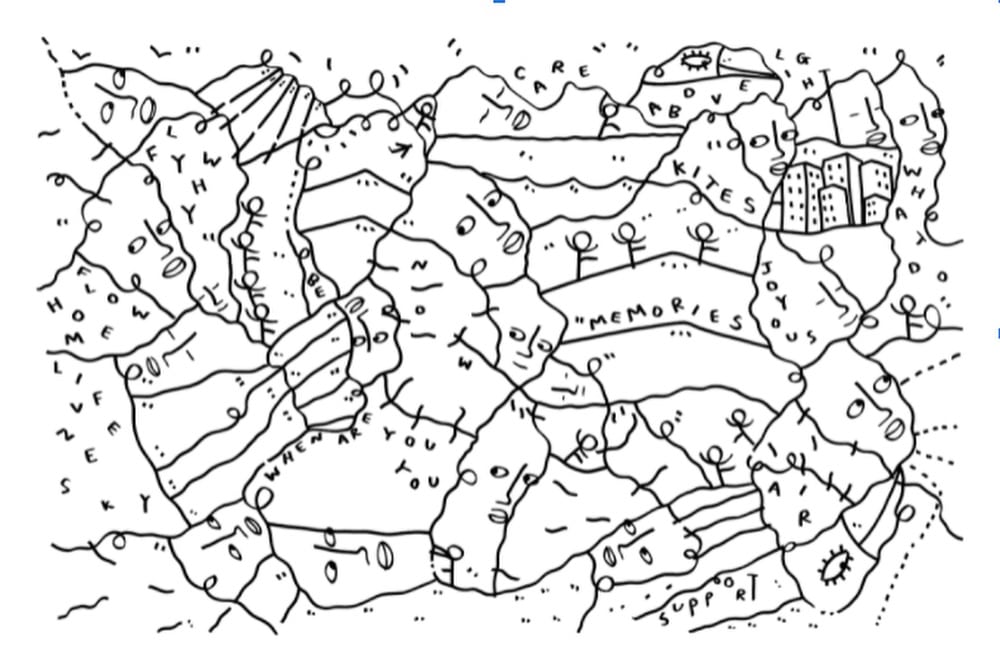 Art is a creative outlet for many, and Shantell is no exception. She follows her Lines, the DNA of her artwork, to express life and beauty. KITES follows the path of a Line as seen through movement. Inspired by the idea that our lives are like kites that travel with a string tracing together memory and weaving the past, and the future to the present. The unique and strong presentation of KITES allows you to experience life through a collision of art and movement. KITES is symbolic of a life that starts from the ground and travels through the sky guided by the wind. Just as each journey is different, so is each dancer and Martin is committed to respecting each dancer's artistic and intuitive voice to create new landscapes of time, emotions, and Lines.
"KITES is a celebration and exploration of memory, movement, creativity, and collaboration. It is a journey from dark to light, from unknowing to knowing, from the ground to the air. It draws from the object that is the Kite, both metaphorically and physically speaking (getting us from the ground to the air and back again)." —Shantell Martin
Martin went through several creative exercises to determine the best way to incorporate her signature Lines into this innovative and bold approach to ballet. Ranging from meditations on identity, independent of labels and the roles one plays in life, to movement work that explored how words and emotions inspire movement in the body and a collection of conversations that dove into how our ideas of time and space collaborate to create a genuinely experiential lived-in reality and how to translate that into a physical representation of one's own Line.
---
Use code HERFRIENDS for $50 off tickets to for Boston Ballet's ChoreograpHER series, on stage at the Citizen's Bank Opera House, March 3–13, 2022. Offer valid now through Mar 13.
CLICK HERE to purchase (using this link will automatically apply the promo code/savings).
---