One Year After Hurricane Michael, Florida Panhandle Has Hope
---
October 10, 2019
By Jordan Staggs
It seems like the time has flown by since the Category 5 Hurricane Michael made landfall in Mexico Beach, Florida, on October 10, 2018. One year later, citizens of Mexico Beach and the surrounding areas of the Florida Panhandle are still dealing with massive cleanup endeavors, rebuilding homes and reopening businesses, waiting for insurance claims to go through, and working hard to get area schools ready to resume their schedules fully.
During a visit to Mexico Beach on September 26, 2019, Florida Governor Ron DeSantis announced that a $1.1 million grant would be awarded to the Mexico Beach Fire Department and law enforcement offices to aid in their continued efforts to rebuild their town and keep it safe during this time. The grant is part of a $25 million program from the state to help the communities affected by Hurricane Michael.
"We knew that some of the local services were in jeopardy," DeSantis said during a press conference in Mexico Beach. "This grant represents a lifeline to be able to keep this fire department up and running." He also added, "I understand the progress is slow, but I do see progress."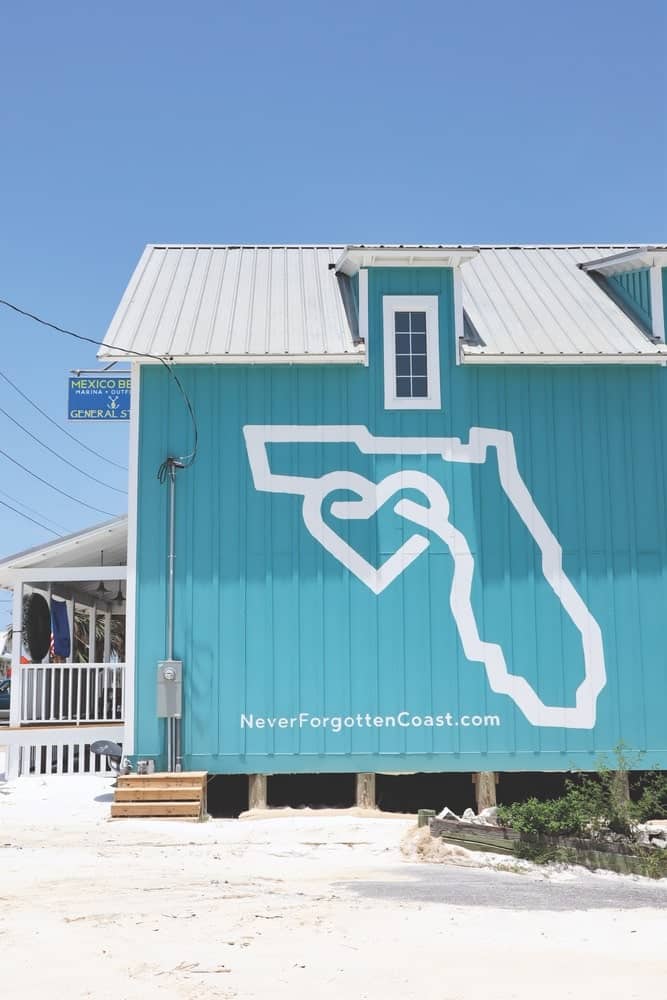 Kimberly Shoaf, president of the Mexico Beach Community Development Council, looks back on the storm one year later, not with sadness, but with a sense of hope for what's to come.
"Mexico Beach is a resilient community with some of the most amazing residents who have yet to let the devastation from one year ago stop their determination to move forward," Shoaf says. "Those visitors who have become second family to us have sent supplies, well wishes, and continued support—for that, we are eternally grateful. With each passing day, homes are being repaired and new ones begin construction, and progress continues to be on the forefront. The spirit of those in Mexico Beach can only be defined as uplifting. While we still have many hurdles to overcome, we know the direction we want to move, and that is forward. We are not looking back or reflecting on the devastation; we will only remember the good that was here and be positive for the future."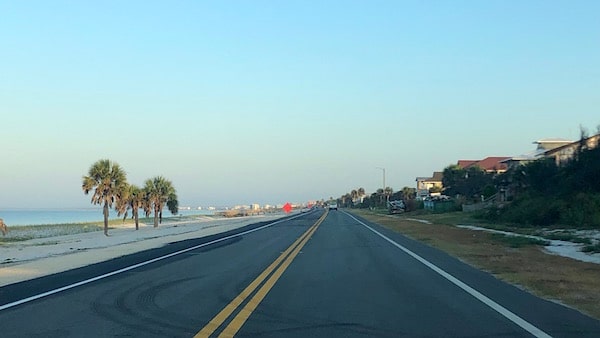 Hurricane Michael made landfall in Mexico Beach, but the surrounding communities of Panama City, Lynn Haven, Callaway, Wewahitchka, Blountstown, Youngstown, Fountain, and more also sustained major damage from the storm's impact and wind gusts that reached 155 miles per hour. Results of the wind and rain can be seen up to southern Georgia and Alabama, with thousands of trees down and structures damaged.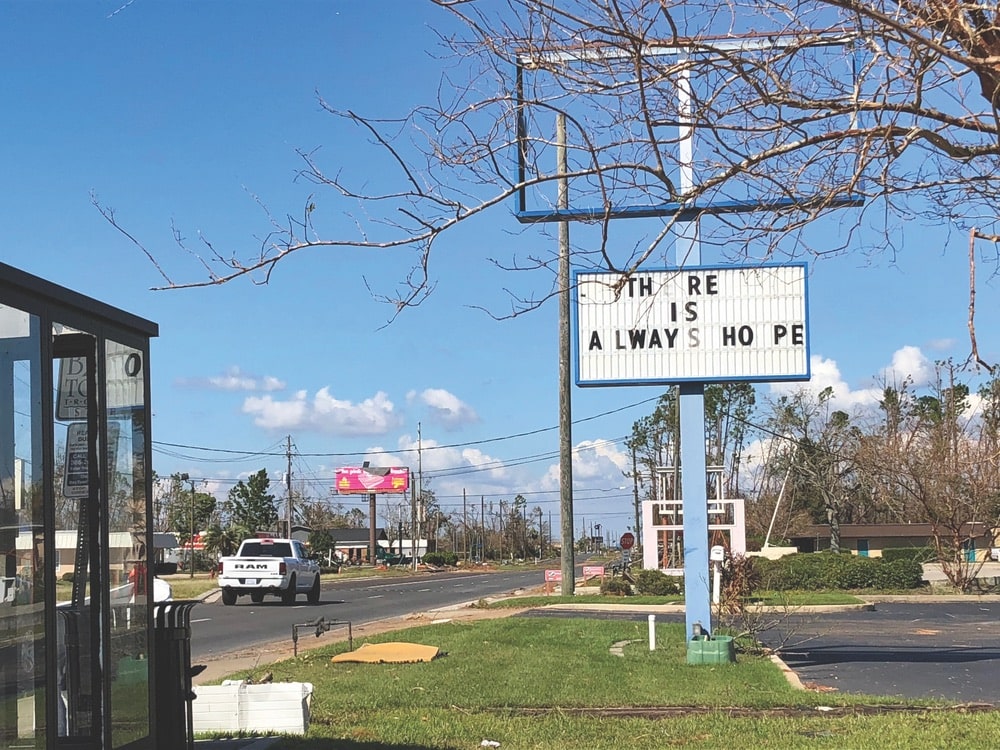 Still, in most storms, there's a beacon shining through the darkness. In this case, it was the way neighboring communities and people from all over the country banded together to help locals with removing debris, providing meals, water, and supplies, and helping to rebuild homes and businesses.
Local songwriter and musician Will Thompson was busy organizing the first Panama City Songwriters Festival to benefit area children's music programs when Hurricane Michael had other plans, forcing him to cancel the event last year. He says there was never a doubt that people in the community would help each other in the storm's wake.
"Hurricane Michael has obviously been one of the most devastating events to occur in our community," Thompson says. "However, within hours of the storm's passing, we saw the residents of Bay County pull together and do what was necessary to start rebuilding. Clearing trees and debris for neighbors, loaning cell phones to strangers so people could contact their loved ones, and supplying food and water were just some of the selfless acts we saw in the first few days. We even have a close friend who went out and spent his savings on buying tarps and tools for neighbors so they could quickly cover their roofs. We were also extremely blessed to have so many linemen and workers from other counties, near and far, come to our aid and work tirelessly to restore power as quickly as possible. The day after it happened, my wife and I wrote a song just trying to express how broken we felt—basically talking about how there's no wrong way to start picking up the pieces. While there are still a lot of pieces to pick up and much work to do, we are thankful that our town is still here, and it's on its way to what will hopefully be a full recovery."
In a happy turn of events, the 2019 Panama City Songwriters Festival is on for November 15 and 16. Downtown Panama City will host around thirty local, regional, and national songwriters. Learn more, get tickets, or sign up to volunteer at PCSongwriters.com.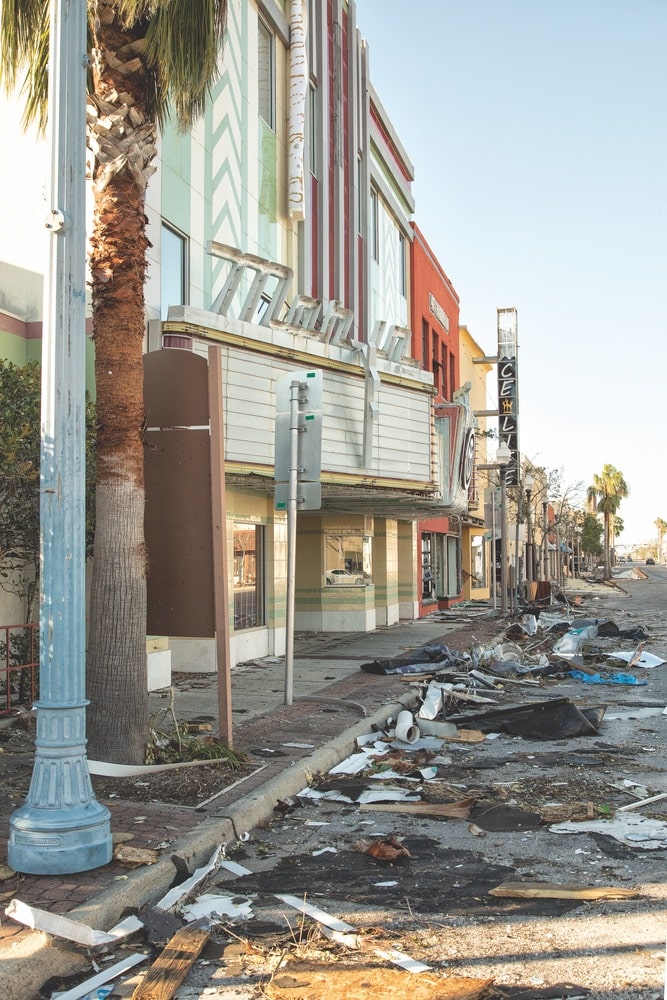 Events such as the songwriters festival and the recent Bay County Fall Festival—which moved to the Panama City Mall parking lot due to the fairgrounds being home to FEMA trailers and equipment this year—are helping keep up the spirits of the community and signaling better days ahead.
"We're very familiar with the devastation a hurricane can bring," said Joseph Even, the manager of Arnold Amusements, a Tampa–based company that brought in the fall festival rides. "When we were approached about doing something here, we felt the community was ready for something. It's been a year. They're almost back to normal—I know some people are never going to get back to normal, but it's time they have something right here they can do they don't have to go very far for."
Although things are turning around for the communities affected by Hurricane Michael, there is still much work to be done.
"Many people are still living in homes with tarps on their roofs and holes in their ceilings," says Chad Zibelman, CEO of The Sonder Project, a Walton County–based nonprofit relief organization whose members immediately deployed to affected areas after Hurricane Michael, helping in any way they could. He continues, "Some of those original tarps are fraying, and residents continue to seek long-term repairs. Much of the debris has been cleared, but the repair work is slow, especially for those who might not have had insurance or were financially strapped before the storm. As a result of the damage, there's a housing shortage, and many people have been forced to either relocate or continue living in homes that need repairs. Panama City, specifically, where we have focused the majority of our attention, is optimistic about the future and has plans to rebuild an even better Panama City than before. Still, the road is long, and donation support is definitely still needed."
Edward A. San Juan lost his main production facility to Hurricane Michael last year. The third-generation family-owned custom millwork and moulding business, E. F. San Juan, is located in Youngstown. San Juan perhaps best summed up the outlook that the Northwest Florida coastal community hopes to convey during this trying time. "Let's always remember the positive energy and feeling of a community coming together in a time of need," he says. "By working together, there is no obstacle we cannot overcome."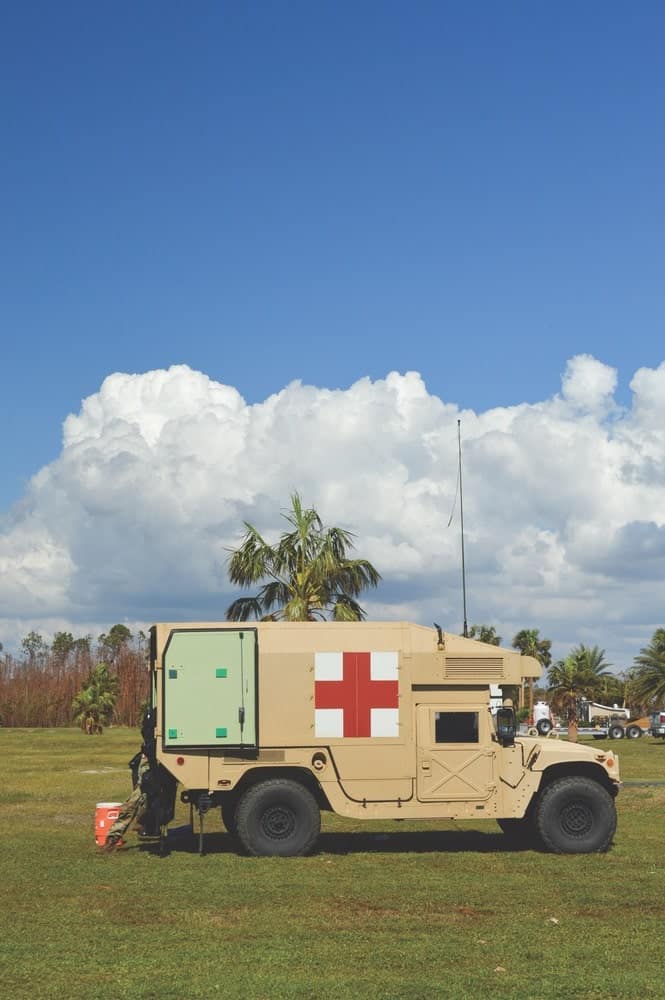 If you would like to donate your time or money to continued relief efforts for Hurricane Michael victims, please consider visiting the following links to learn more or to donate today:
---