Home & Decor 2016: At Home with Christian Siriano
---
September 9, 2016
Inside the celebrity designer's country cottage, entertaining with Julia Reed, and stunning art galore
Every year, we love bringing our Home & Garden issue to life with photos and tips on decorating both inside and outside the home. Our homes are our sanctuaries and the ultimate reflection of each inhabitant's personality and taste. Some have more than one space to call their own, such as our cover guy Christian Siriano, or Florida-based interior designer Susan Lovelace ("A Tale of Two Houses"), whose city and country homes are different but equal representations of the owners. Whether you make your home in an apartment, a mansion, or something in between, we hope you enjoy our roundup of some of our favorite products for the home, art, and people we love!
On the Cover: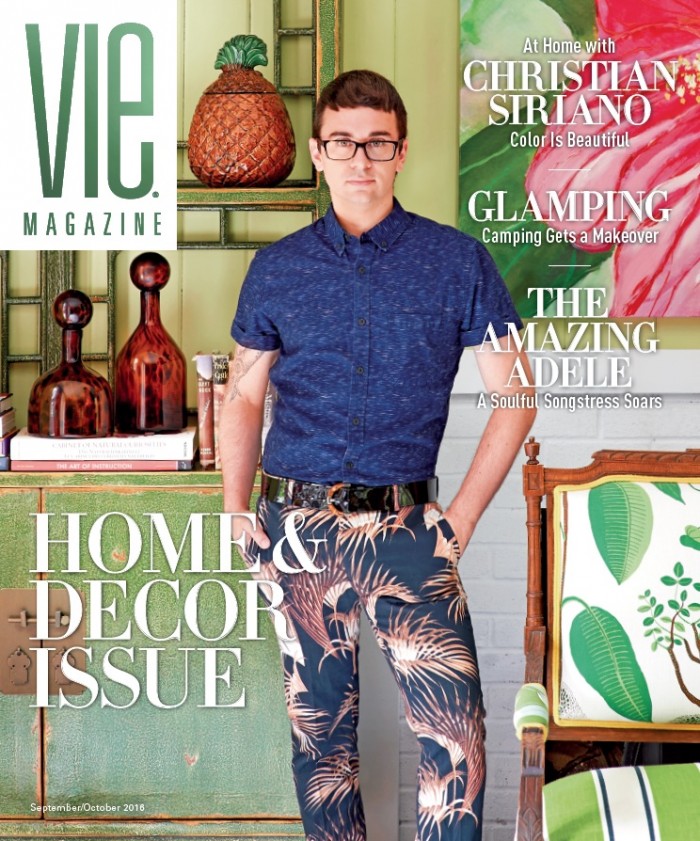 Fashion designer Christian Siriano has come a long way since launching his eponymous women's clothing line in 2008 at just twenty-two years old. In the years since, he has been making his mark at fashion week events around the world and growing his brand by dressing some of today's most popular celebrities and public figures, including the First Lady. Siriano just launched his first home decor line at Bed Bath and Beyond, and there are plenty more creative projects up his sleeve. He also just tied the knot with longtime beau, musician Brad Walsh. In the pages of this issue, take a peek at Siriano's personal style from within their fresh, bold Connecticut country house!
Photo by William Waldron
See more of Christian and Brad's colorful cottage here, or read the full issue of VIE online:
PLEASE READ RESPONSIBLY.
Main photo by William Waldron
---