Heather Haynes to be featured in Pitroda Art Movement for Social Change
---
May 25, 2021
Former VIE cover artist and activist Heather Haynes continues to amaze us with her commitment to creating social justice through her art. VIE's August 2017 Adventure Issue covered Haynes' fascinating story of how a lack of inspiration in her work led her on an incredible journey of courage throughout Africa. It all started in 2011 when Haynes followed her gut and traveled to Uganda, where she found her calling through the connections she witnessed among the African people. The open-heartedness of the people reignited her passion for art, and she set out to capture this beauty through her paintbrush.
After a chance encounter with a Congolese man, Kizungu Hubert, in Tanzania, who dedicated his life to helping orphans, Haynes set out to open an orphanage for these children. A year later, and with the help of friends and family, the doors opened to Tchukudu Kids Home in Goma, Democratic Republic of Congo. This feat was only the beginning of Hayne's incredible journey of humanitarian work in Africa. She eventually moved to Tanzania in 2013 and became more involved, opening a Women's Training Center, which offers women the chance to reclaim their lives by learning valuable skills. The list does not stop there, as Haynes has helped many with her compassionate heart.
Haynes created the Wall of Courage, inspired by her 20-plus years of work in Africa. The wall, covering 480 feet, displays fifteen paintings representing the orphan children under Hubert's care. The Wall of Courage aims to raise awareness and funds in the fight to eradicate poverty. Haynes also created a documentary showing the inspiration, creation, and realization of the project.
The individual pieces can be purchased on heatherhaynes.com and a portion of the proceeds from the art will go to help women and children of the Democratic Republic of Congo.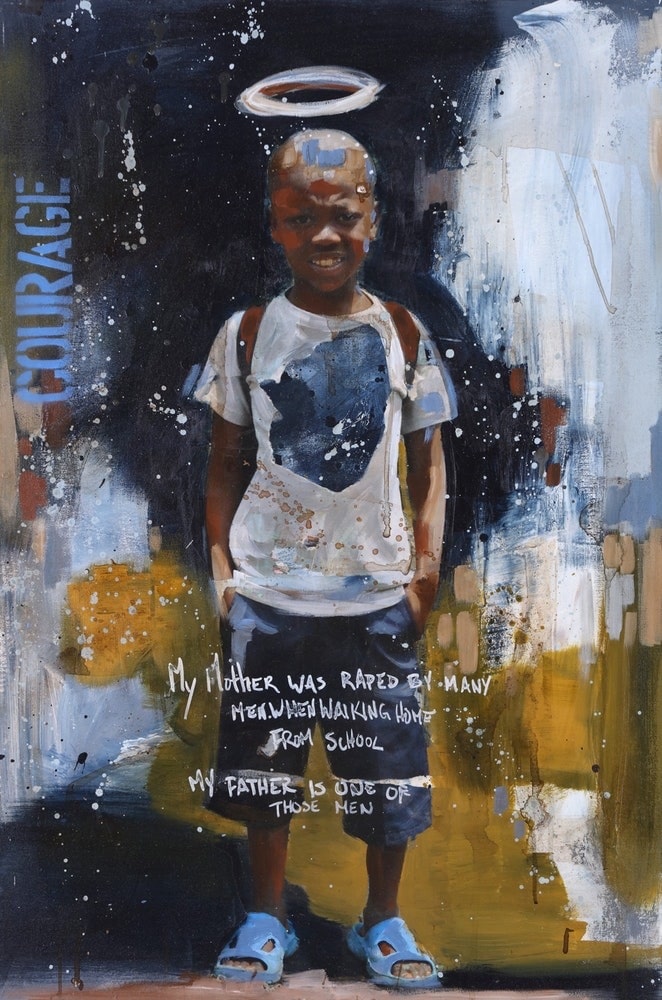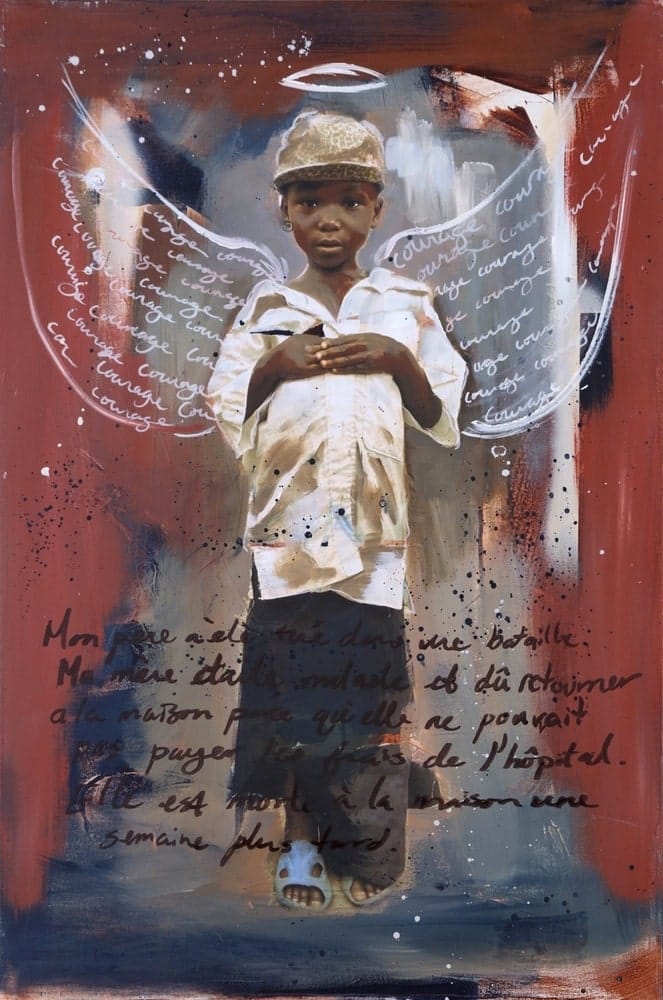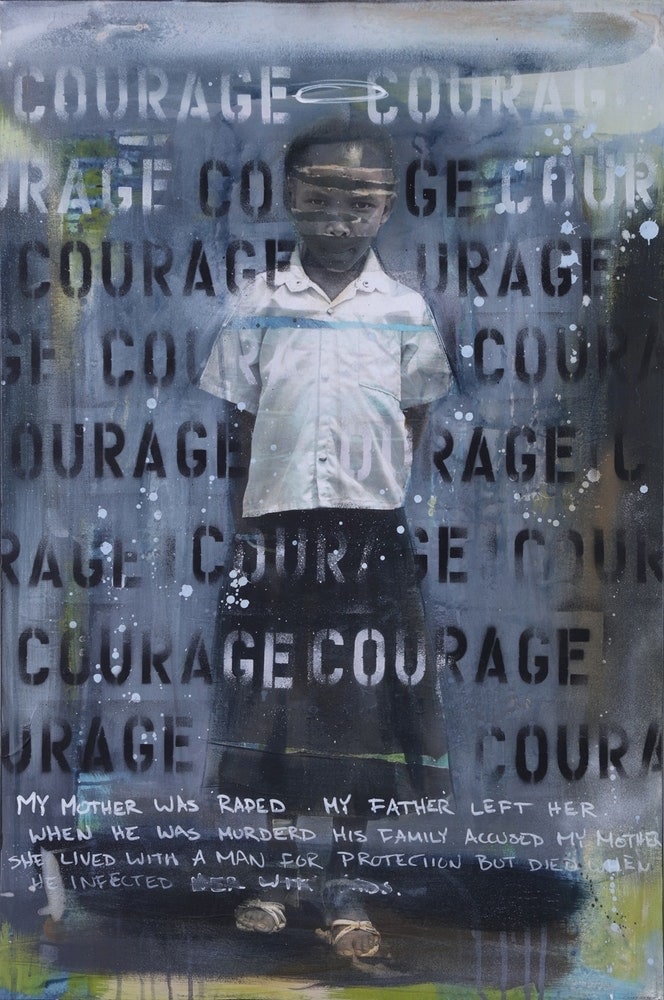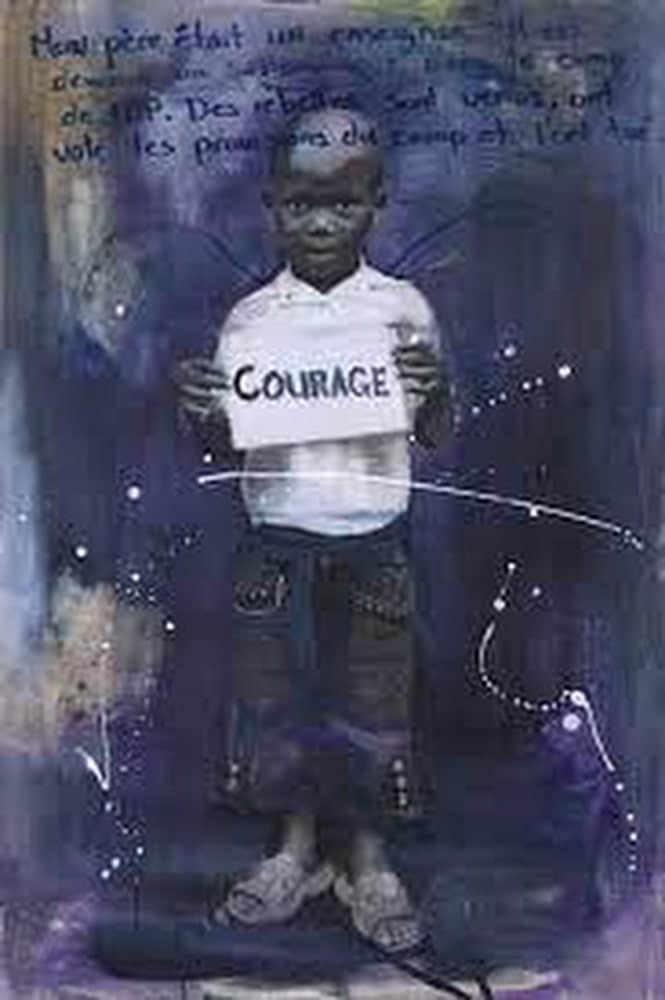 Haynes now runs a nonprofit organization appropriately named The Art of Courage. The organization supports the children and community of Goma, Democratic Republic of Congo. Haynes believes in storytelling through art to create awareness, educate, advocate, and raise funds to change lives. Supporters can choose to sponsor one of 140 children who need their help, make monthly donations, or a one-time donation starting a just $10. A sponsorship of $500 covers the child's food, shelter, education, and medical expenses for a whole year.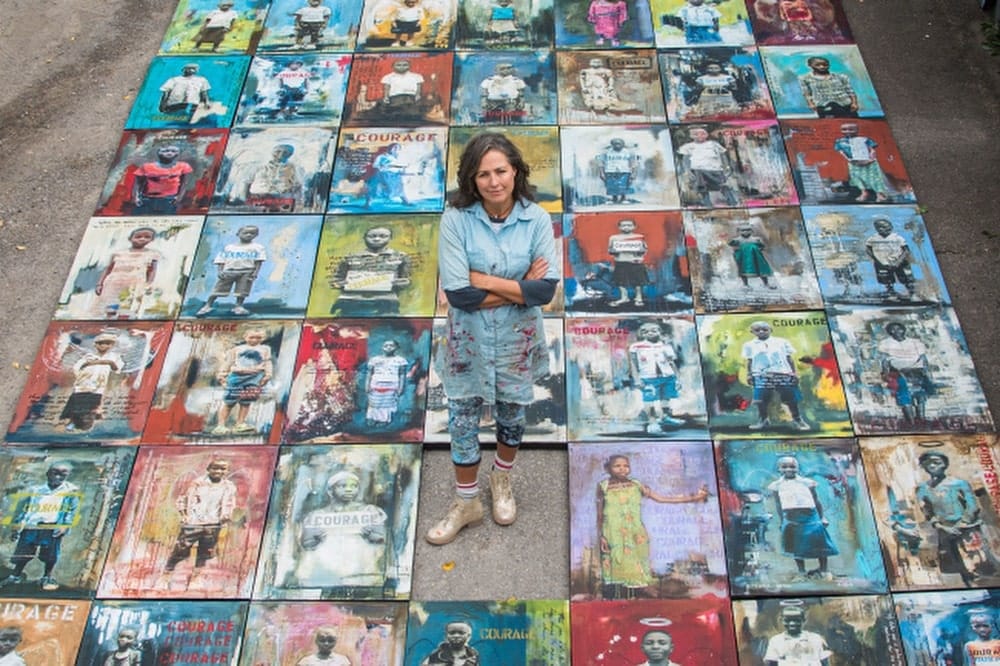 Haynes will be one of the artists featuring her work, which consists of 80 canvases standing at 40 feet wide and 12 feet high, at the Pitroda Art, Movement: Art for Social Change. Haynes is one of twelve international artists, chosen from over 500 who submitted, whose art will be featured as public art installations, projected onto iconic buildings in five cities in the United States. Haynes' featured piece is titled "Universal Love" and it depicts an elderly couple from an indigenous Mbuti Village. The piece conveys the message of humanity's universal language of love – the answer to all the world's problems. Patrons can also buy the pieces via online auction at pitrodiaart.com.
View this post on Instagram
Guest jurors Adenrele Sonariwo, Aaron Bryant, Dexter Wimberly, and Nancee Lyons will select thirty art pieces to make up the Racial Justice Collection.
Visitors can see Haynes' work and the other artists' immersive multisensory exhibition that addresses both the environmental and human impact of our current lives in these select cities:
Washington, D.C. – May 13
Atlanta – May 20
Los Angeles – May 27
Chicago – June 3
New York City – June 14
Stories like these embody the ethos of telling stories with heart and soul. We could not be more excited about this exhibition and look forward to seeing the positive change Heather Haynes continues to inspire through her art.
---