Grayt Lights Is Illuminating the Night for Mental Health in Grayton Beach, Florida
---
November 11, 2021
This December in Grayton Beach, Florida, Christmas light lovers will be able to participate in the beloved holiday activity for a charitable cause. Grayton Beach homeowners are encouraged to hang lights around their homes (even if it's just one string!) throughout the month. The brainchild of Tribe Kelley founder and CEO Brittney Kelley, the residential light show will support mental health awareness. Grayt Lights is the perfect holiday activity to gather friends and family together, so visitors and locals alike can drive through a magical holiday wonderland by the beach.
The lights will bring awareness to Mental Health through supporting optional donations for Alaqua Animal Refuge's Equine for Mental Health program. Established in 2014, the program provides Equine Interaction therapy for children and adults with developmental challenges and emotional traumas. The program utilizes an experimental approach that emphasizes relationship building and coping mechanisms to foster change. Thanks to the incredible team and supportive setting at Alaqua, the program has helped many patients develop invaluable social and life skills. The community must continue to support these efforts as they cannot do these incredible acts of service without funding.
Those who choose to indulge in the Grayt Lights Christmas cheer will have the option to make a voluntary donation through a scannable code that will be posted on the route. Visitors may also light up their Instagram feeds by tagging @graytlights and spreading the word to others about this unique opportunity to give back. The code will be available to those near and far, so even if you cannot attend, you can still support the cause! The Christmas season is all about giving back, and what better way to do so than to enjoy some Grayt Lights?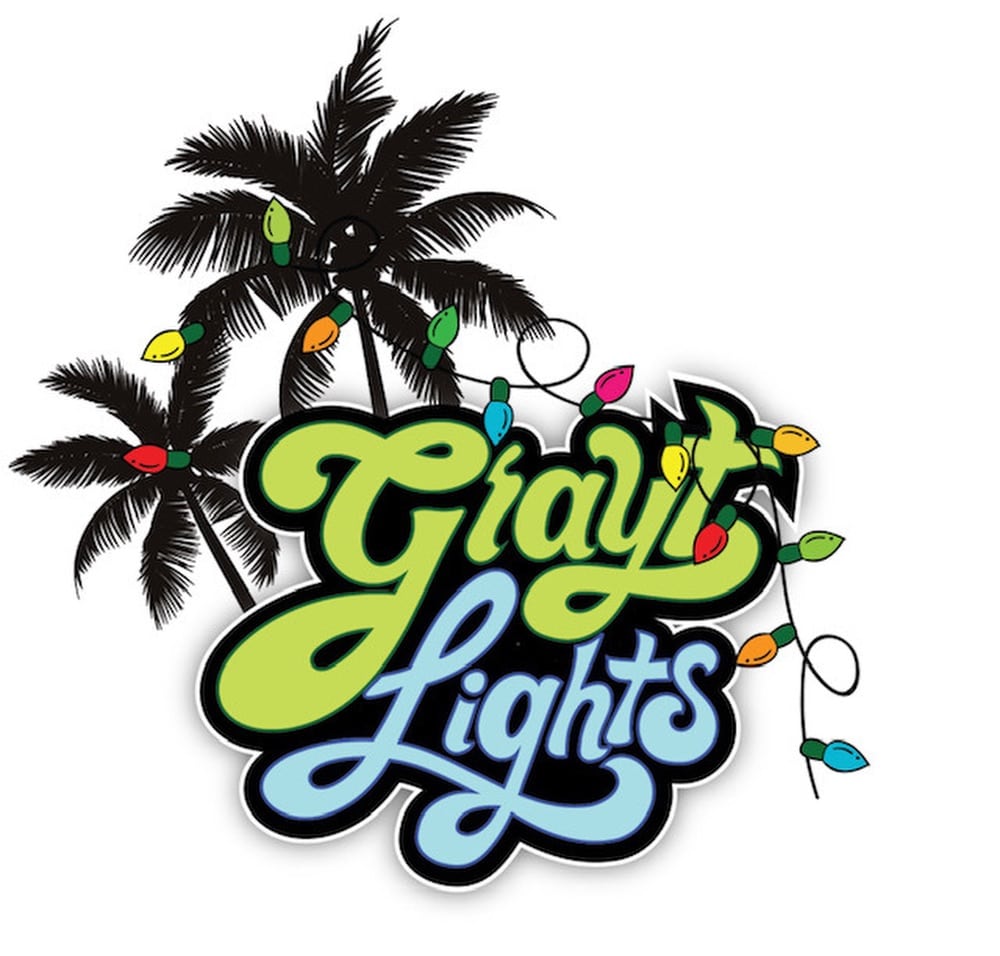 More about the program
Over the past 15 years, during the practice of healing tens of thousands of animals, Alaqua Founder Founder Laurie Hood realized that people from all walks of life, all nationalities, and all ages were drawn to what she created at the Refuge.
The common thread that brought them together was the animals, but their stories were all the same. Many people had experienced some type of trauma in their lives—whether it be physical abuse, the loss of a loved one, or the anguish of surviving in today's world. It was with the animals that they found the courage to begin their own journey of recovery, improving their own emotional and physical well-being.
Alaqua has created a unique model to address the mental health challenges of our present world, by creating a program that utilizes the healing power of animals in healing the human heart.
From its Equine Interactions Program that utilizes the power of horses to help develop coping devices for navigating life's challenges, to onsite meditation classes, to yoga with animals, to onsite grief counseling, to Gratitude Days that give back to those in professions that need it the most—Alaqua believes in second chances for all that come to us for a new beginning, restored happiness, and a renewal of hope.
Alaqua's service program is solely funded by private donations and through fundraising efforts. Donations can be made below. Thank you in advance for helping to support Grayt Lights and Alaqua.The Alaqua Equine Interactions Program is certified by the Equine Assisted Growth and Learning Association (EAGALA) and is also one of their EAGALA military services designated programs.
Visit https://alaqua.org/our-work/community-outreach/equine-interactions/ to learn more and https://alaqua.secure.nonprofitsoapbox.com/grayt-lights to make a donation.
---