9 Grammys Moments We'll Never Forget
---
January 22, 2018
Awards season is finally here and the Grammys is known for larger-than-life musical performances and surprise guests that'll sweep you off your feet. In honor of the 60th Annual Grammy Awards, coming January 28, 2018, we decided to commemorate the music industry's biggest awards show by casting our votes for the most memorable (and sometimes outrageous) Grammy moments of the past. So, fasten your seatbelt for this wild ride.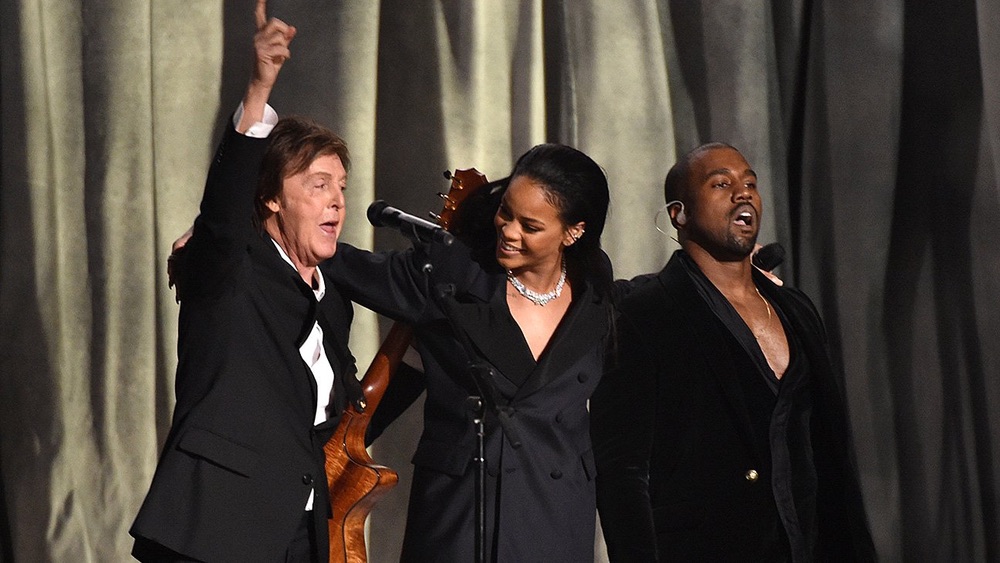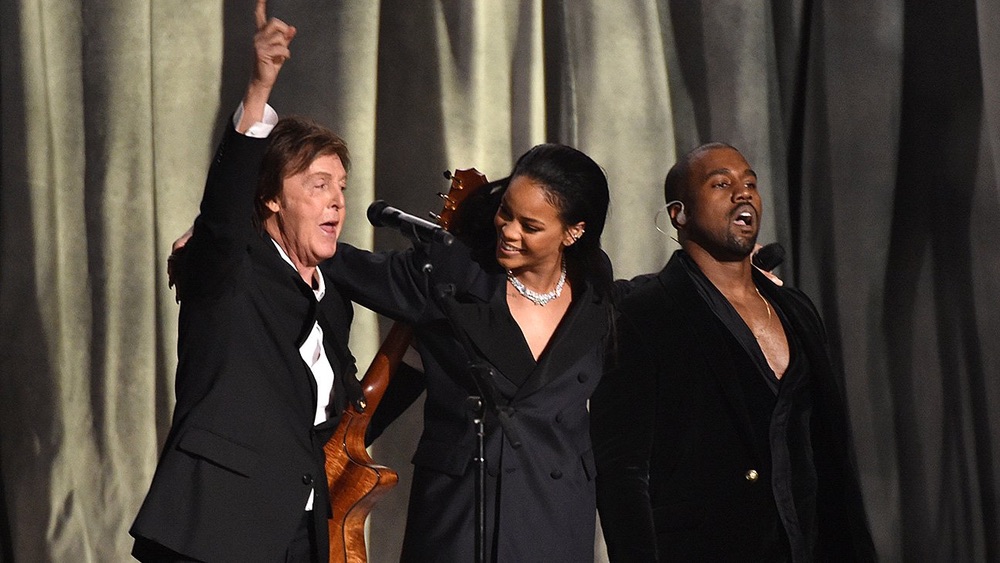 We Are FourFiveSeconds From Wildin'
It was the mashup of the year—maybe even the decade. Rihanna plus Kanye West plus Paul McCartney equals….? Yes, you heard us—greatness. The trio teamed up at the 57th Annual Grammy Awards and performed Rihanna and Kanye West's song "FourFiveSeconds," thanks to sir Yeezy.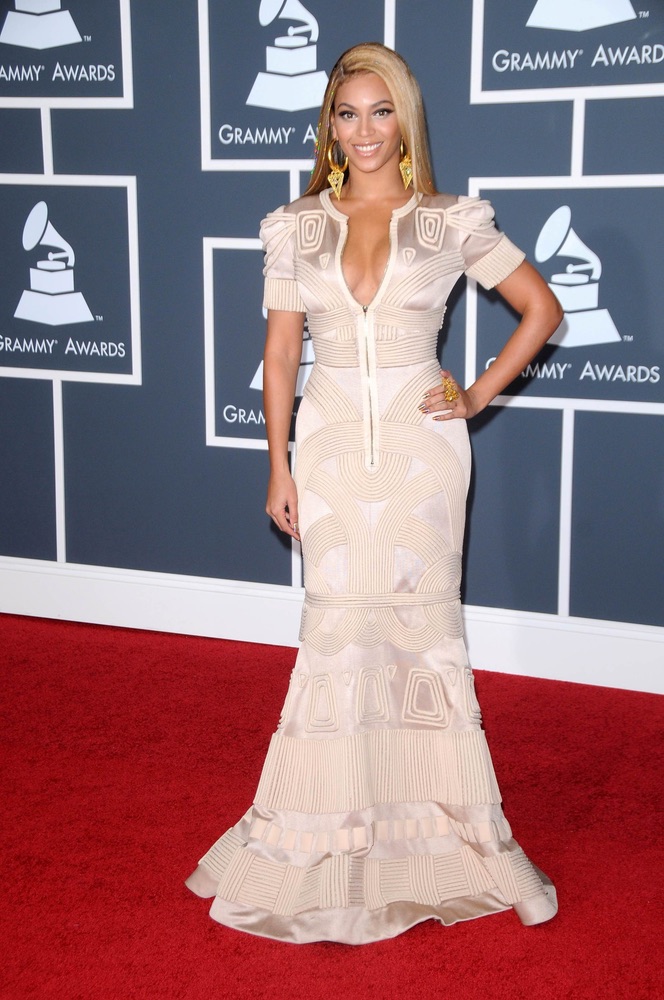 Queen Bey Slays
Like she said in her hit song "Formation," Beyoncé slays. In 2010, the hit singer-songwriter set a new record (naturally) for a female artist when she took home six—I repeat—six Grammy Awards. Her track "Single Ladies (Put a Ring on It)" won three Grammy awards that evening. Single or not, we all put our hands up for you, Bey.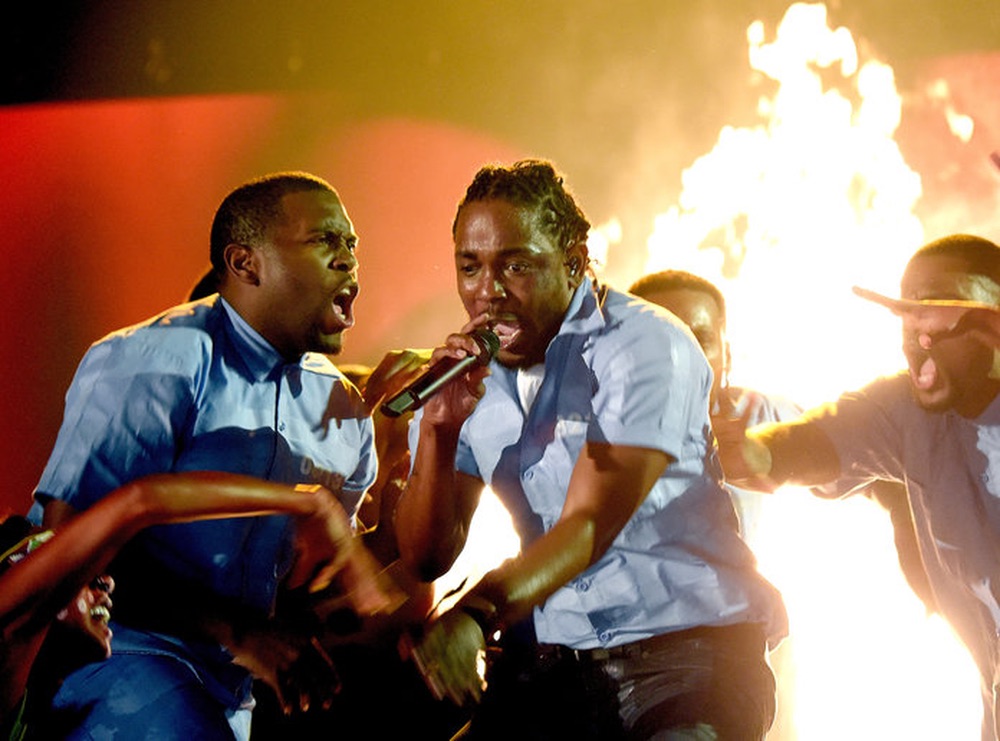 Sit Down, Be Humble
Kendrick Lamar is taking the music industry by storm and it's only the beginning of his career. In 2016, Lamar won five out of 11 of his Grammy nominations, including Best Rap Album, Best Rap Song, Best Rap Performance, Best Rap/Sung Collaboration, and Best Music Video for "Bad Blood" with Taylor Swift. During the 58th Annual Grammy Awards, Lamar performed "The Blacker the Berry" and "Alright" from his second studio album, To Pimp a Butterfly. The Compton native rapper and his band marched onstage in chains. Lamar wrapped up his performance with a freestyle rap with references to the death of Trayvon Martin, a 17-year-old African American high school student who was fatally shot by a neighborhood watch volunteer in 2012.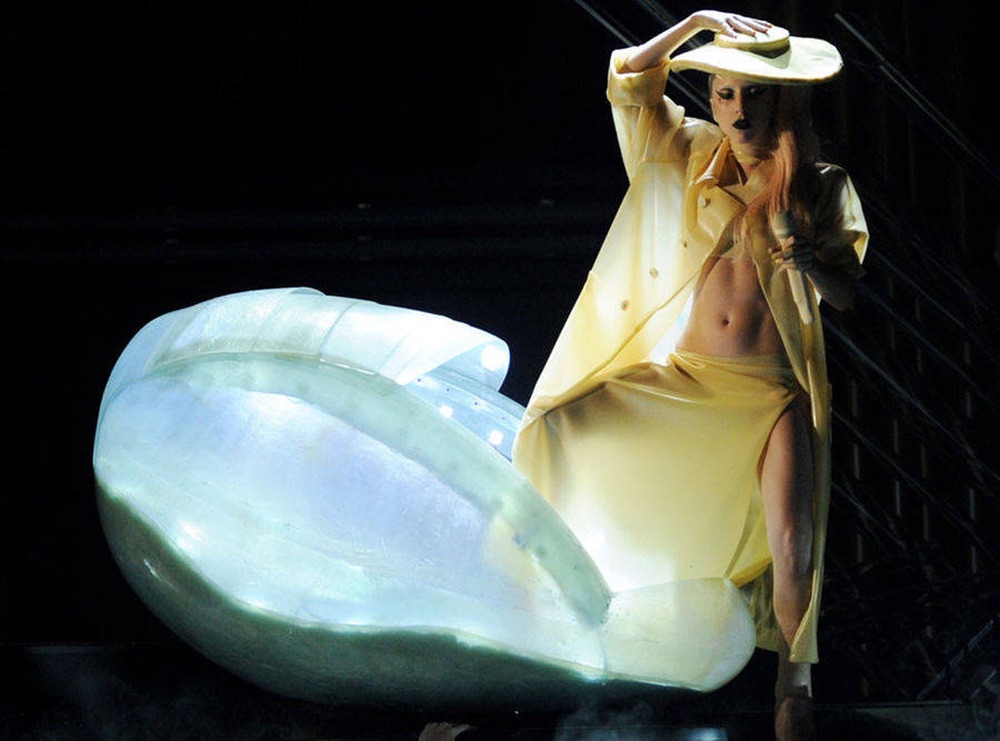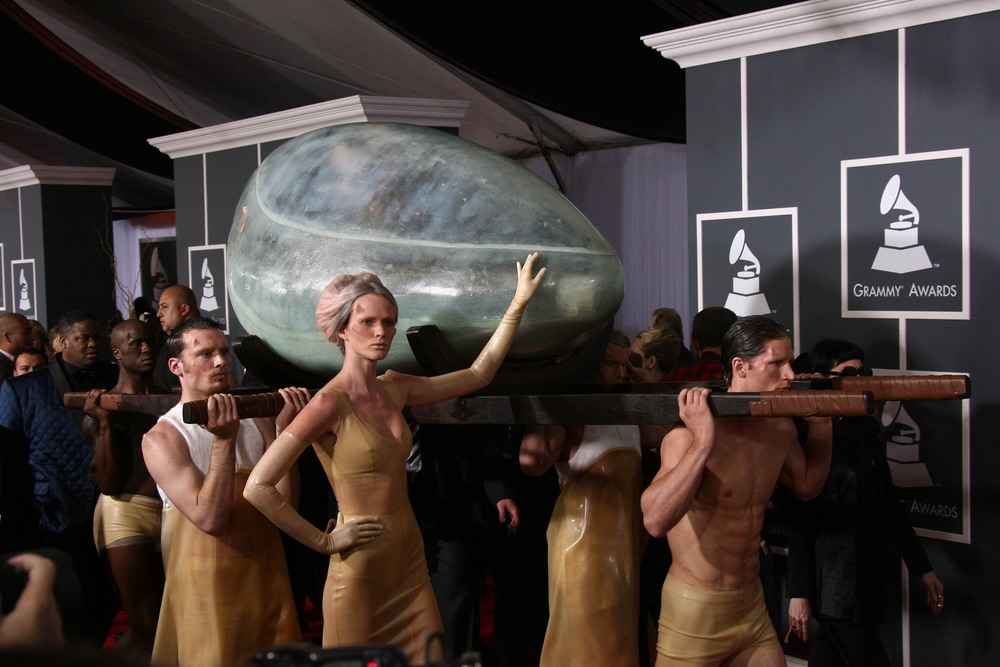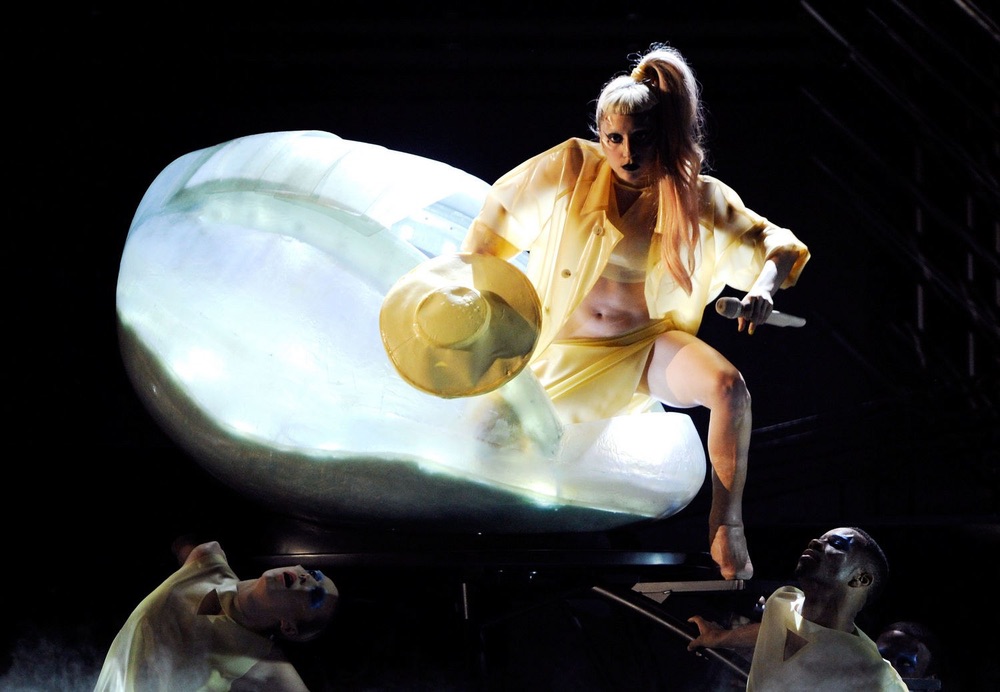 Gaga Was Born this Way
It's no secret when Gaga comes to an awards show, you'd better be ready for some of the most creative and outrageous outfits. In 2011 at the 53rd Annual Grammy Awards, Lady Gaga was carried down the red carpet in a giant egg. Yes, she was in an egg, and she did not stop for interviews. Interesting. Why, you might ask? Her latch was stuck. But don't worry, when it came time for Gaga to perform "Born This Way," the egg hatched and she brought her A-game, winning three Grammy awards that evening. She later told Jay Leno how she spent three days in that "temperature-controlled" egg.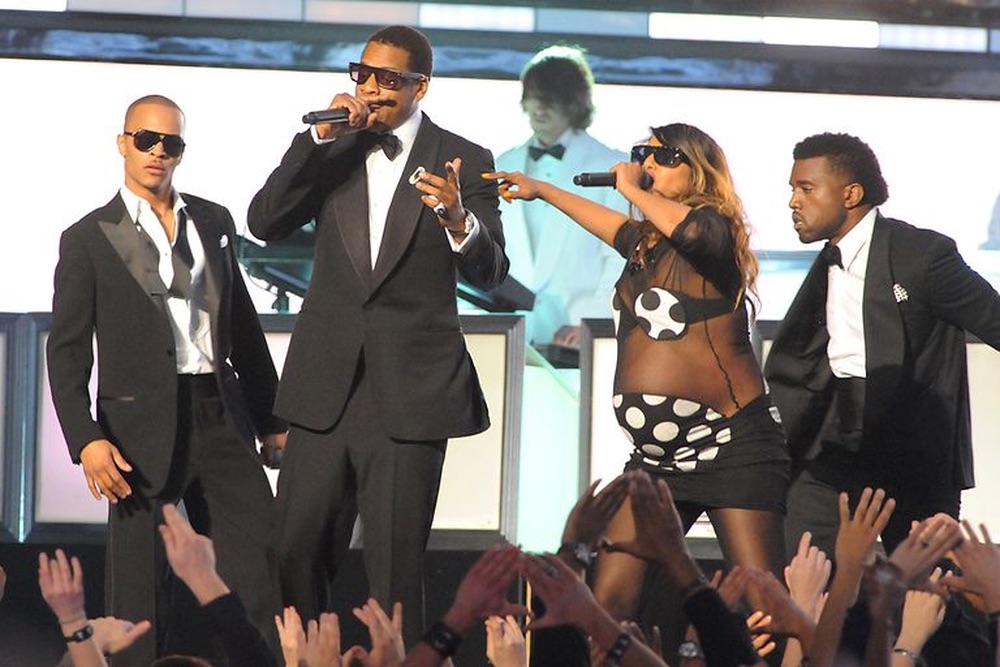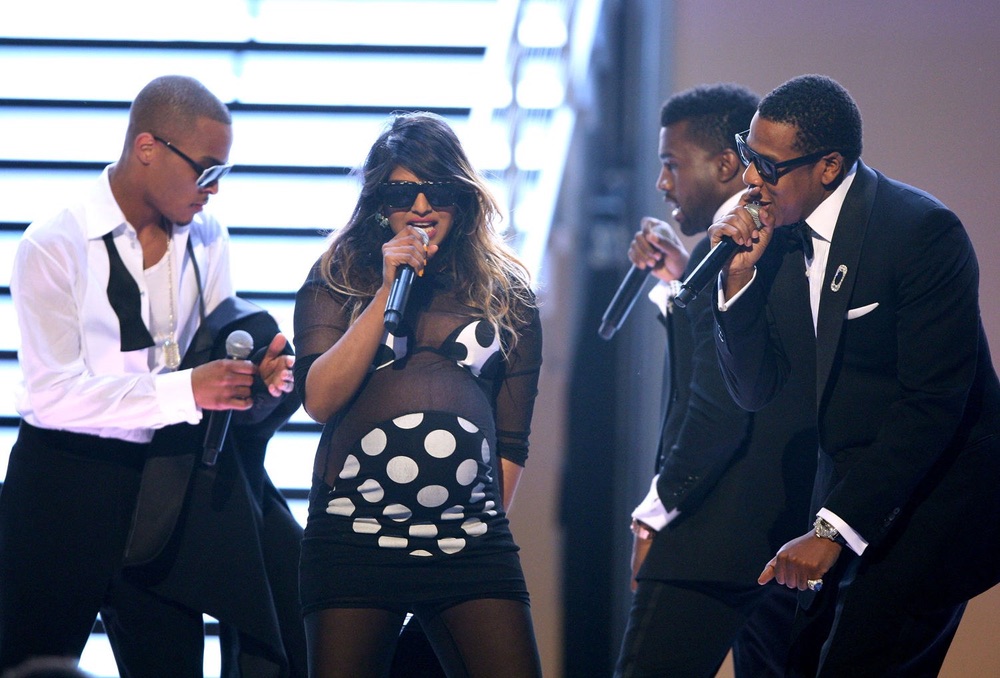 No One on the Corner Has Swagger like Them
Jay-Z, Kanye West, T.I., and Lil Wayne walk on stage at the Grammys. What happens next? I'm sure you can guess. Four of the best rappers in modern music came together in 2009 to perform their hit song "Swagga Like Us," which will go down as one of the all-time best collaborations of the twenty-first century. Throw M.I.A. in there, too, and it just got that much better. As we vibed with the music and sing along, we couldn't help but keep our eyes on M.I.A., who was pregnant at the time—her due date happened to be that very day. However, that little baby didn't want to ruin mom's big performance, so Ikhyd Edgar decided to wait three more days to make his debut.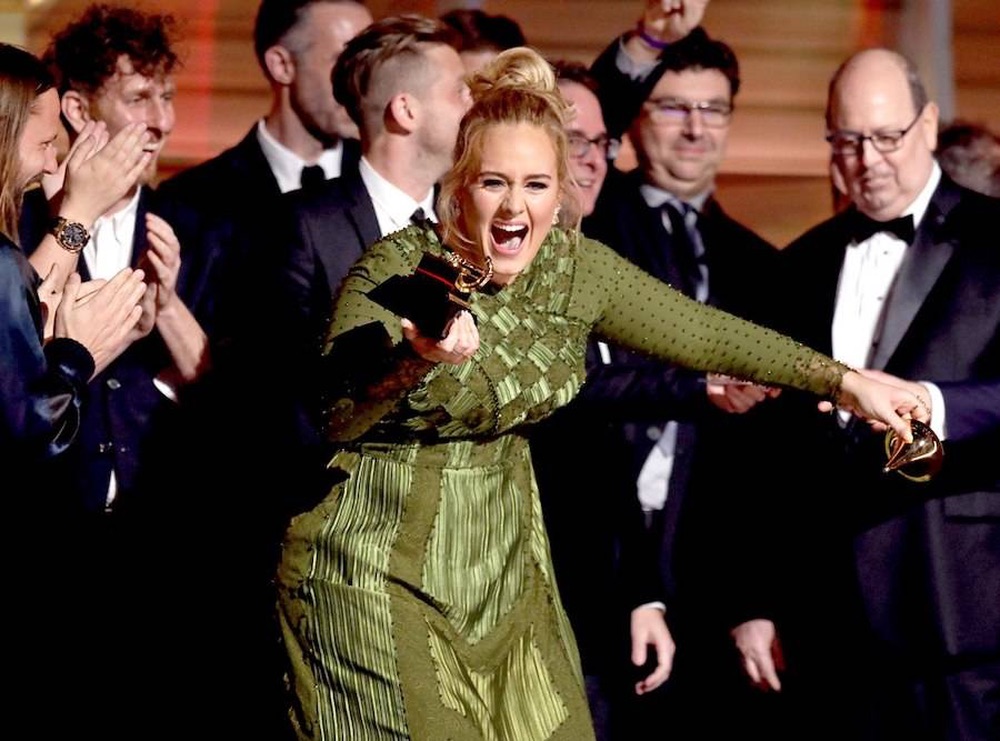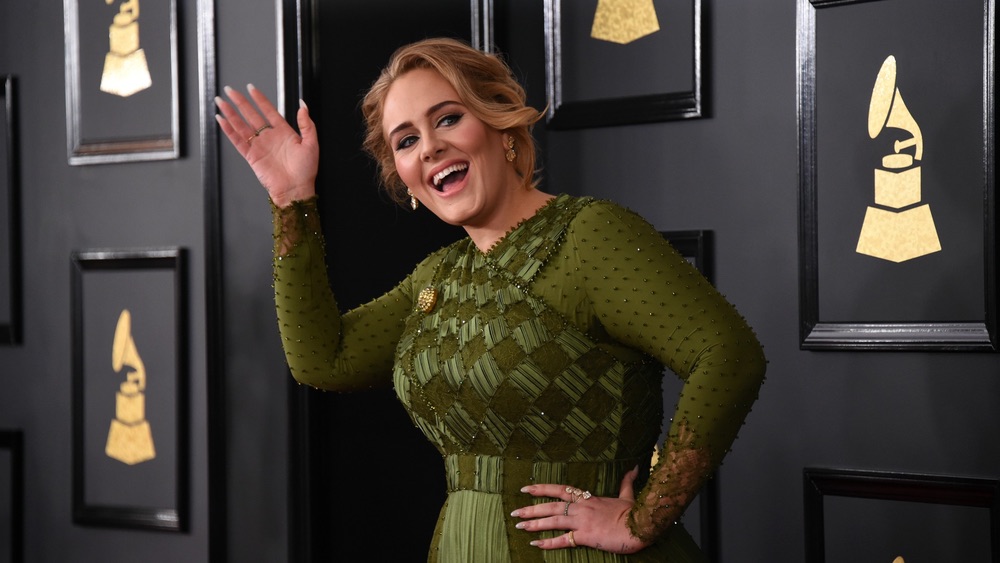 Rumor Has It
After winning the Grammy for Album of the Year for her third studio album, 25, (her fifth award of the night), Adele shared an emotional speech dedicated to Beyoncé, bringing Queen Bey to tears as Adele said she couldn't accept the award: "I can't possibly accept this award, and I'm very humbled, and I'm very grateful and gracious, but the artist of my life is Beyoncé." Don't worry, Adele, she's the artist of our lives, too.
As Adele wrapped up her speech and clenched the award, it appeared she ended up holding a broken trophy in two hands. So, did Adele pull a Cady Heron from Mean Girls and break her award in half to share with Beyoncé? We wish that were the case. A backstage video later surfaced of Adele trading her broken award for a new one, but we still like to think it was on purpose.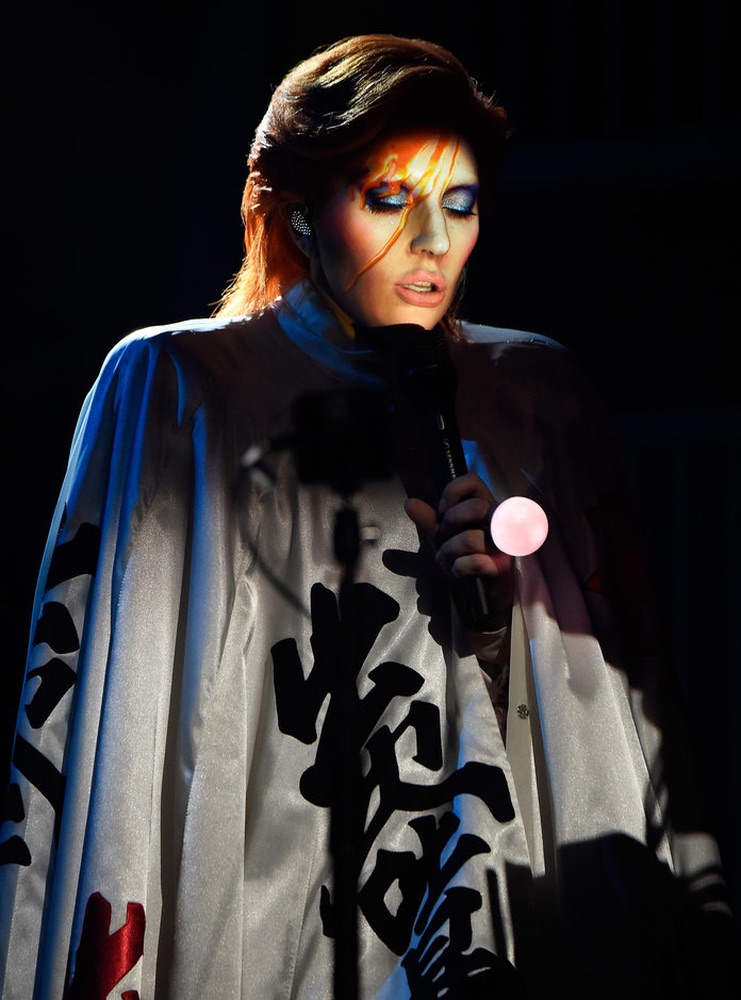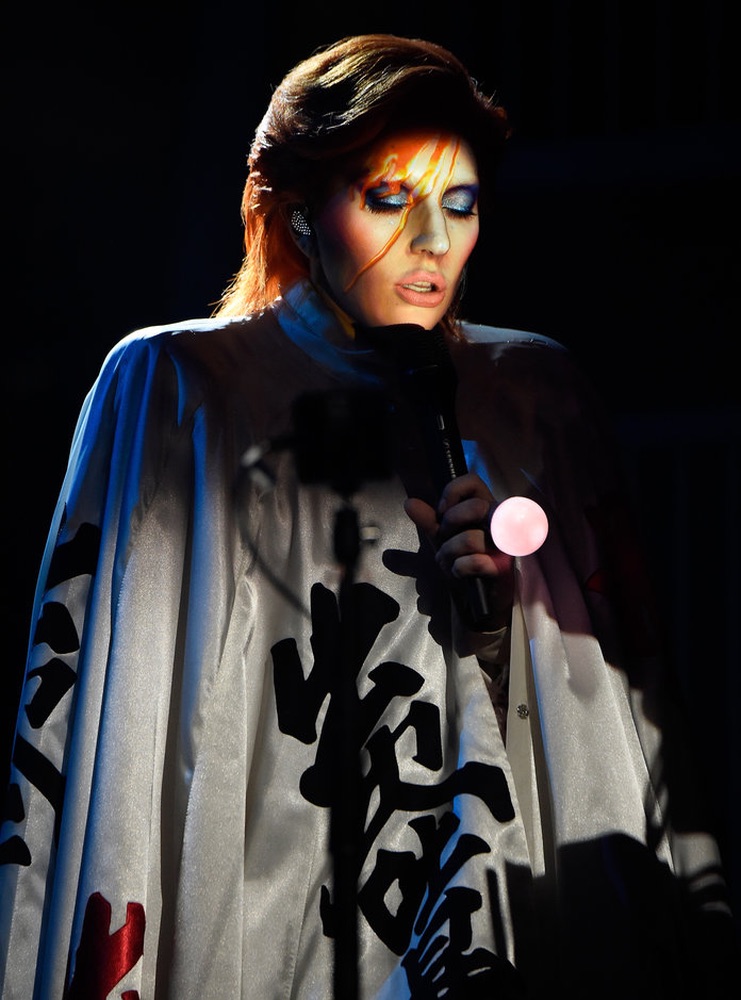 He Will Be the King, and She, She Will Be His Lady
At the 2016 Grammy Awards, the iconic Lady Gaga paid tribute to David Bowie, and, quite frankly, no one could have done it better. Gaga has said she is forever indebted to his eye-catching style. Performing with Chic's Nile Rodgers (a Bowie collaborator), Gaga performed an arrangement including nine of the Thin White Duke's most famous hits, from "Heroes" to "Space Oddity."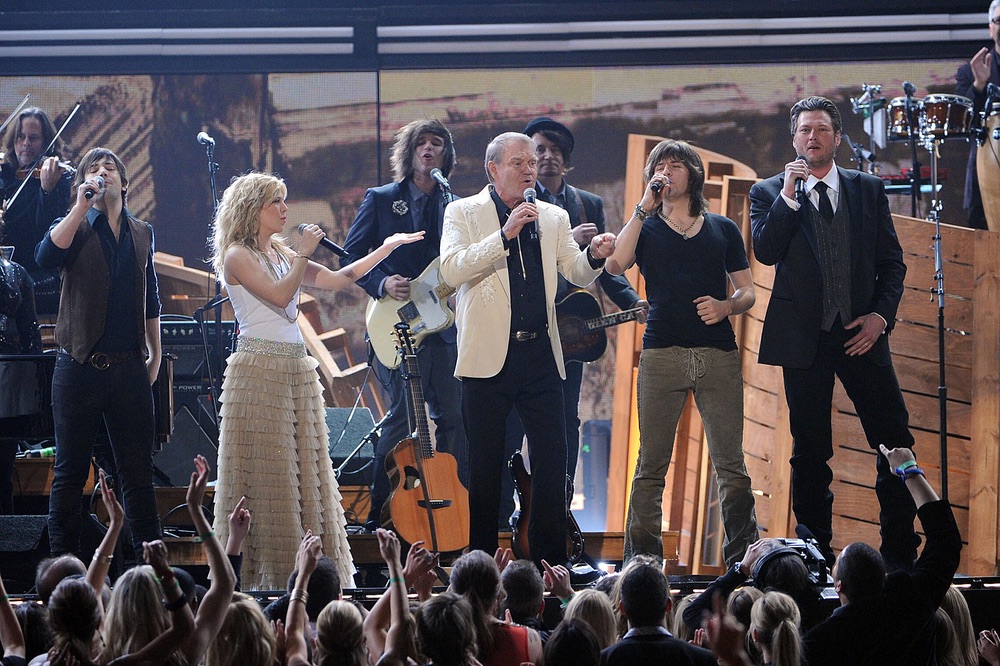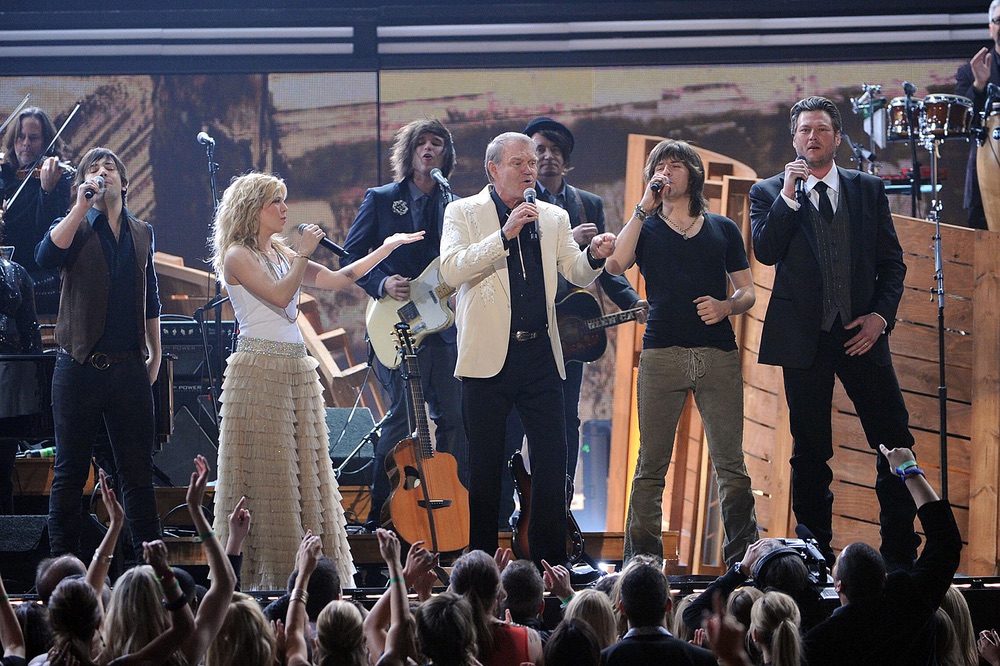 The Rhinestone Cowboy
Four-time Grammy award winner Glen Campbell—who suffered from Alzheimer's and was in the middle of his farewell tour—was honored by some of country music's biggest names during the 54th Annual Grammy Awards. Country music heartthrob Blake Shelton performed Campbell's hit "Southern Nights," and the musical trio The Band Perry honored the legend by performing his song "Gentle on My Mind." Campbell then joined them all onstage to perform his Billboard Hot 100 number one song, "Rhinestone Cowboy." Campbell sadly passed away last year on August 8 at the age of 81.
Paparazzi Everywhere
Awards season is what some of us live for: the biggest names in the entertainment industries wearing the most breathtaking, flawless attire made by our favorite designers. It is everything. Now, don't get us wrong. Sometimes we also witness the craziest outfits ever. That's part of what awards season is meant for! Here is a recap of some of the most memorable outfits in Grammy history.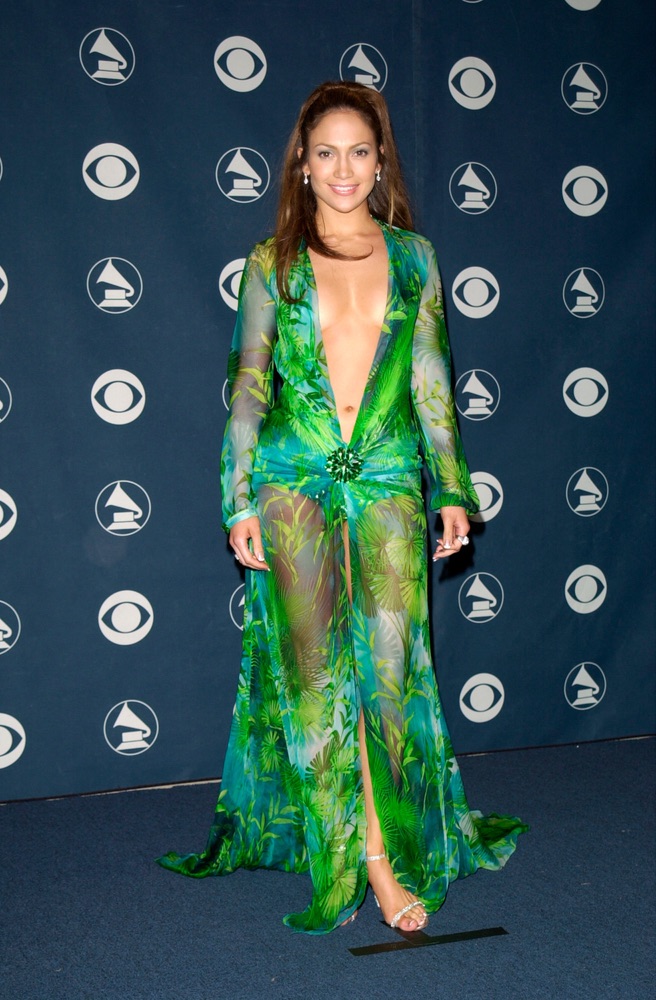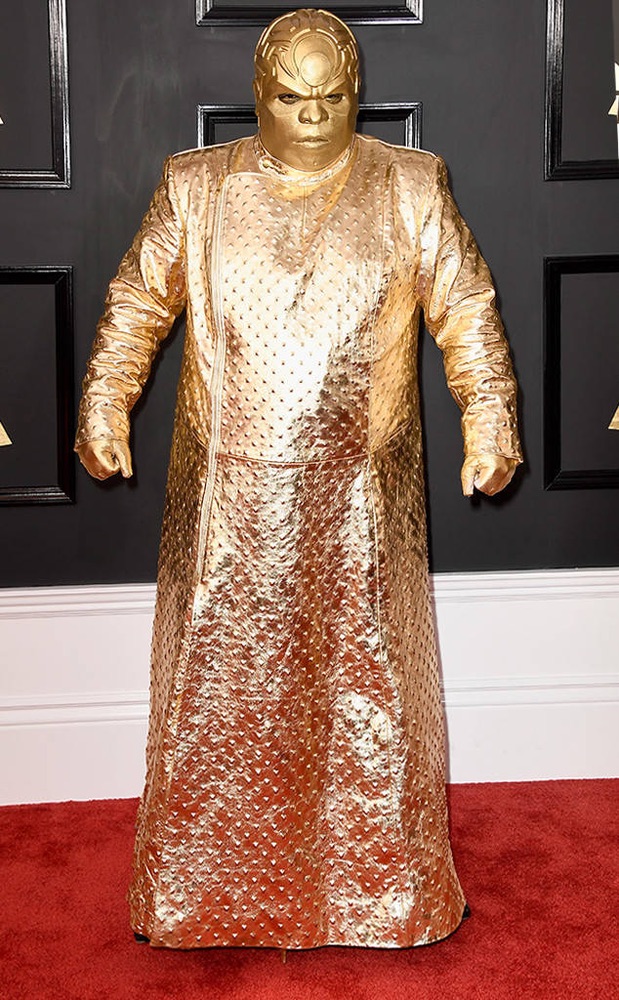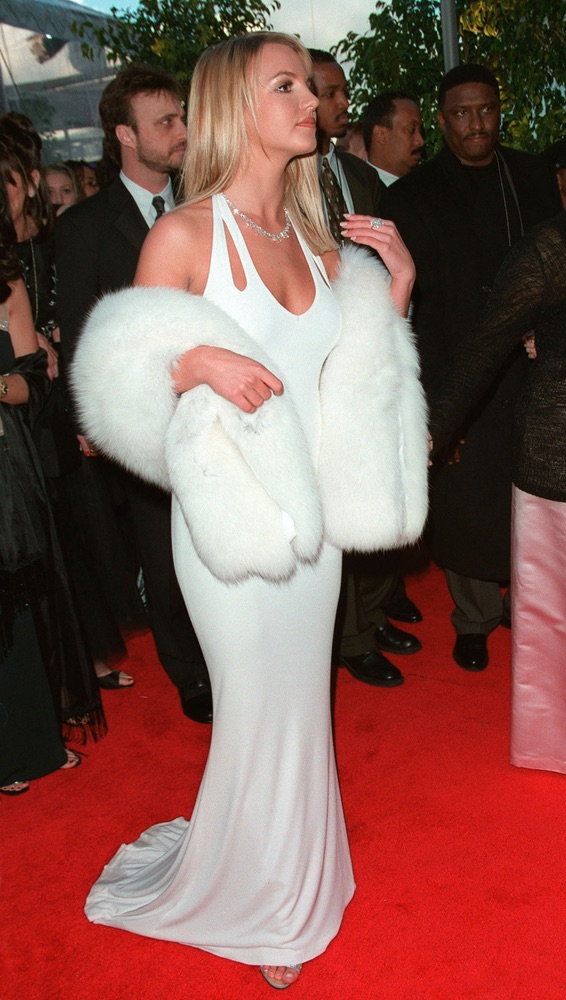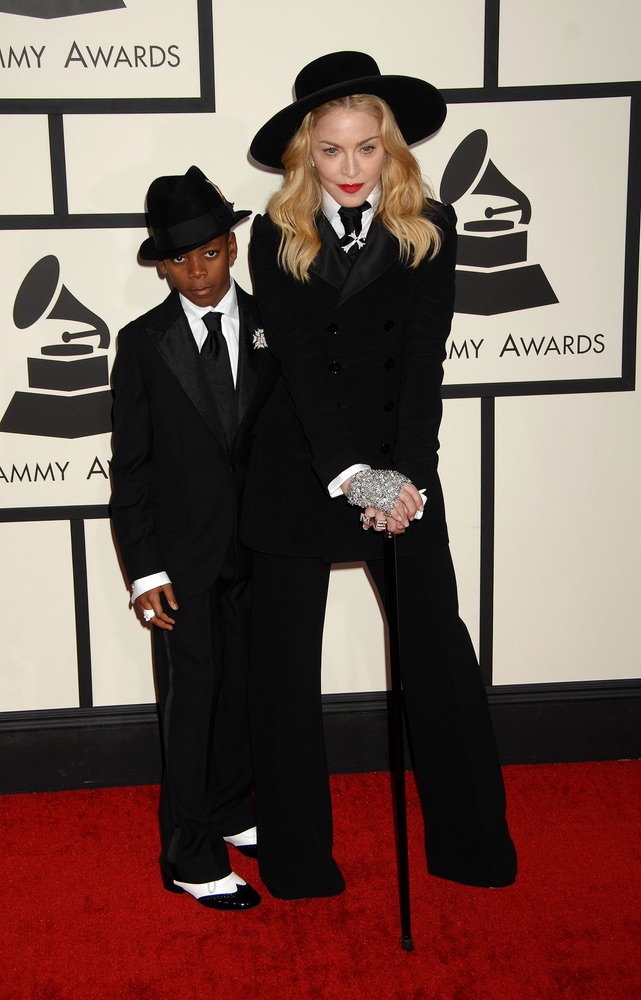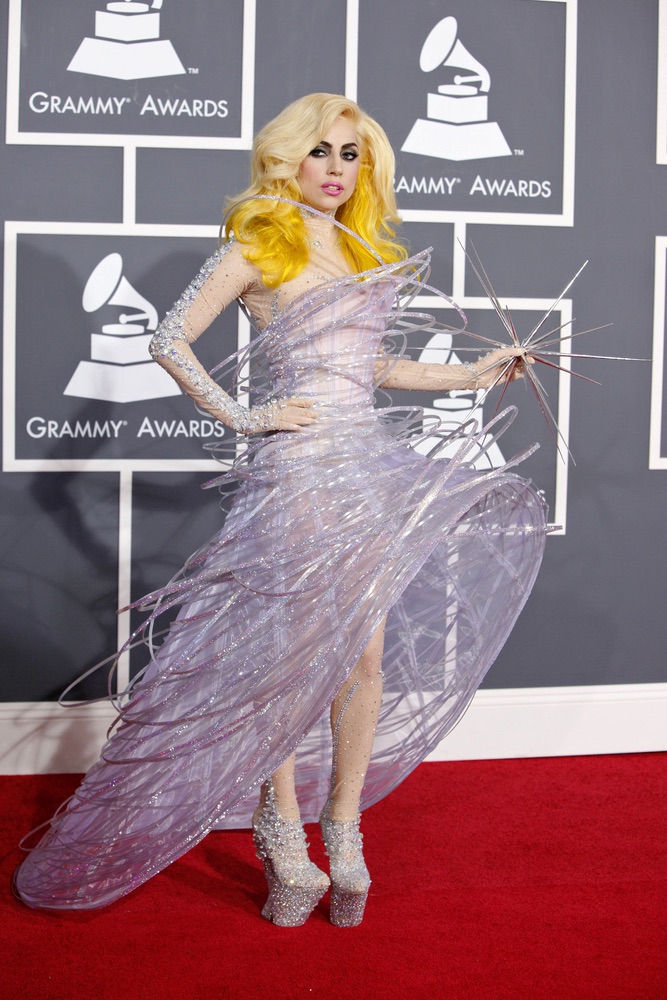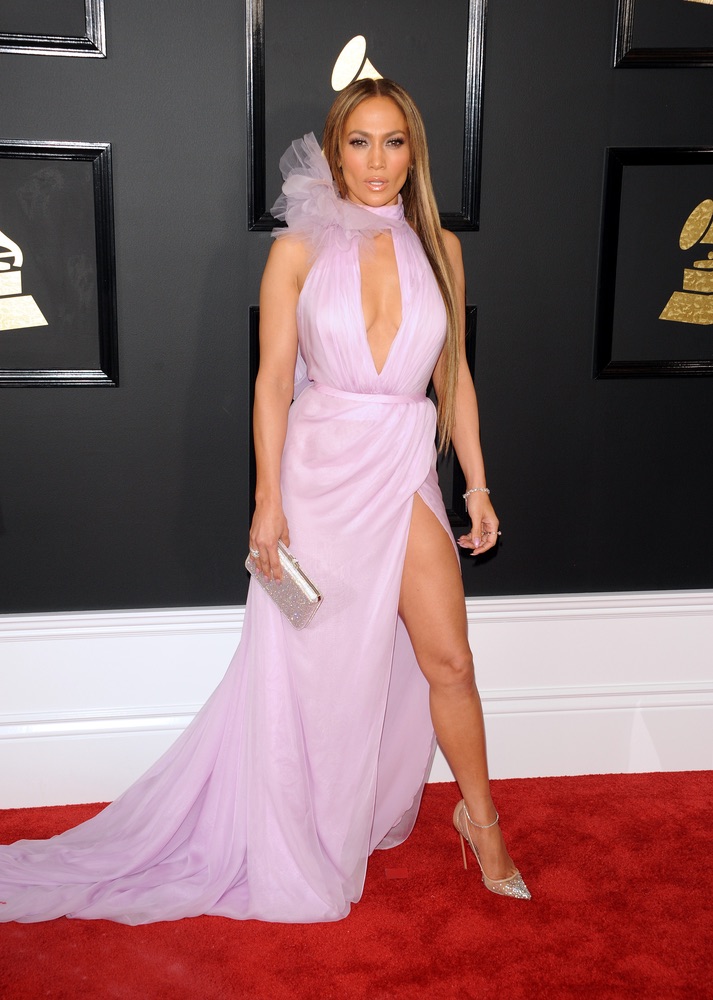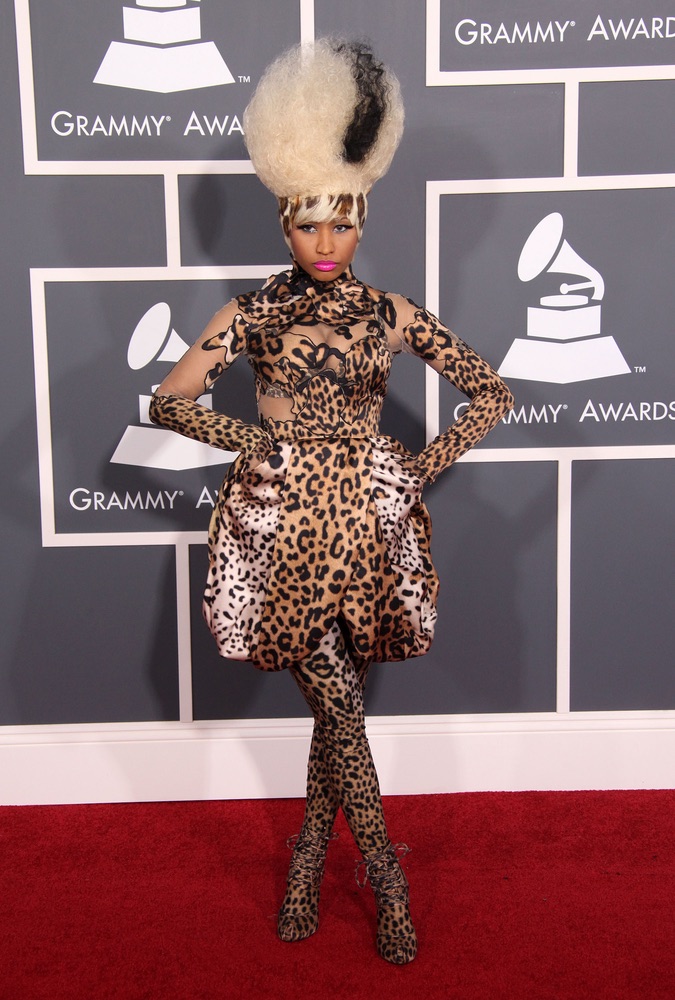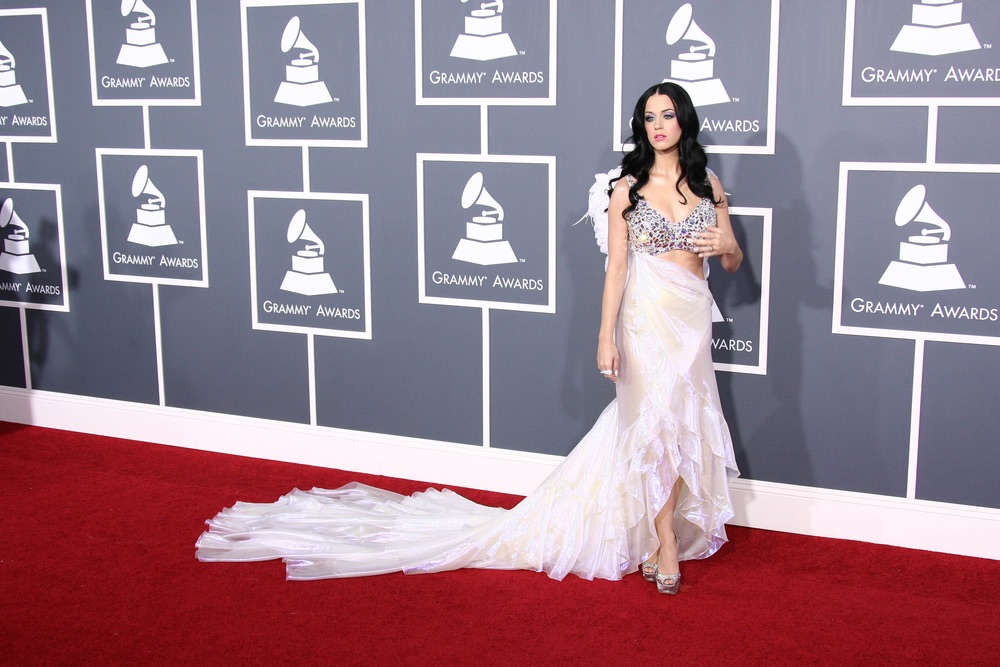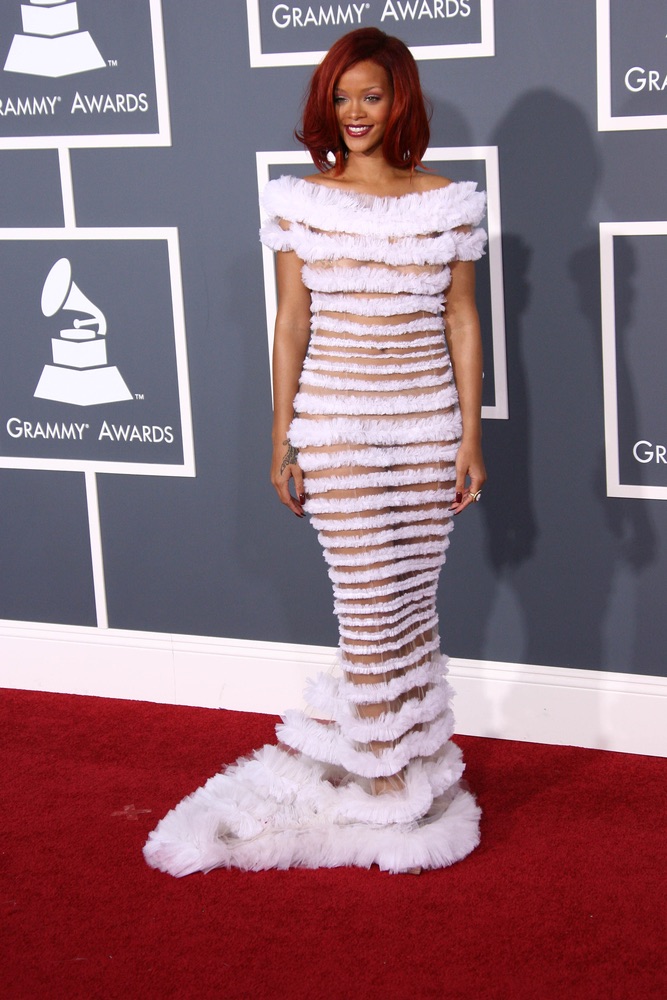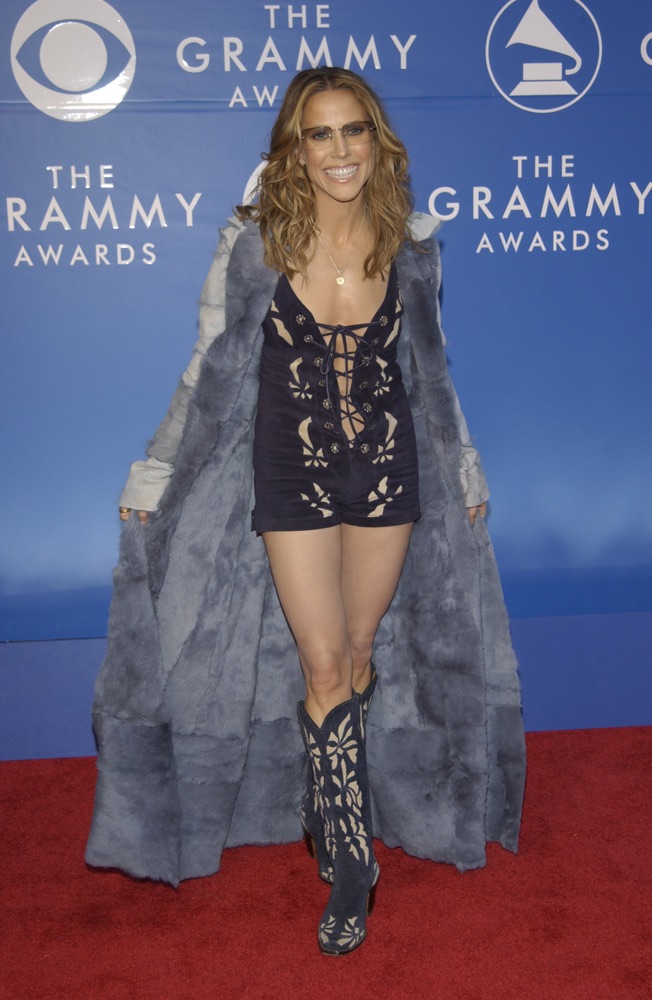 Be sure to watch the 60th Annual Grammy Awards, premiering Sunday, January 28, 2018, at 7:30 EDT/6:30 CST on CBS live from Madison Square Garden in New York City hosted by James Corden.
Feature image: James Corden took a bevy of stars for a cardboard ride in an impromptu singalong of Carpool Karaoke of "Sweet Caroline." | Photo: Francis Specker/CBS ©2017 CBS Broadcasting, Inc.
---