First Friday Favorites: The World's Most Beautiful Libraries
---
March 3, 2017
Book-filled Spaces that Any Beauty and the Beast Fan will swoon over
Besides the bonus of it being Friday, it's also March—which means there's only two more weeks until Disney's live-action Beauty and the Beast comes out on March 17! With all the sneak peeks Disney has put out of the upcoming film featuring the gorgeous Emma Watson as Belle and Dan Stevens as the Beast, we can't help but get into the spirit as we countdown to opening day.
From the first casting announcements to preview posters, trailers, and clips, each time we get a glimpse of the movie, it reminds us of the original animated film. Seriously, could Disney have cast it any better? Like most Beauty and the Beast fans, we're sure there's a list of scenes we can't wait to see, including "Be Our Guest," "Gaston," Belle and the Beast's first dance, the snowball fight, and, of course, that epic scene where the Beast surprises Belle by giving her one of the most stunning libraries anyone could ever dream of.
Avid reader or not, anyone can easily appreciate the majestic beauty of that room. That's why we're dedicating this First Friday Favorites to Beauty and the Beast by rounding up our top five favorite libraries around the world.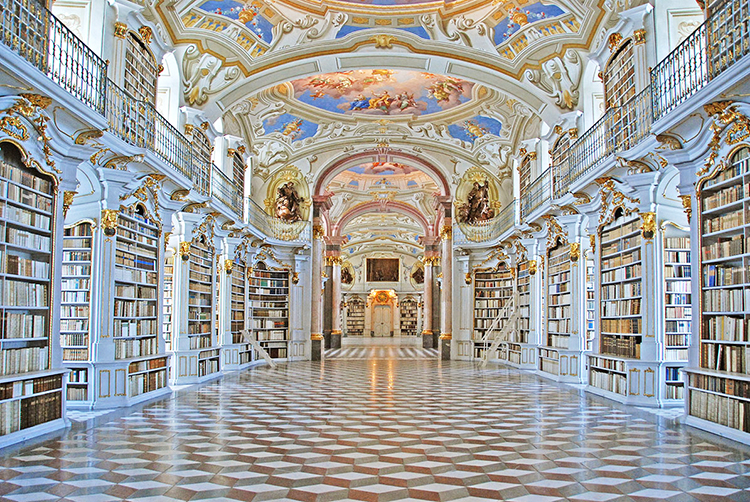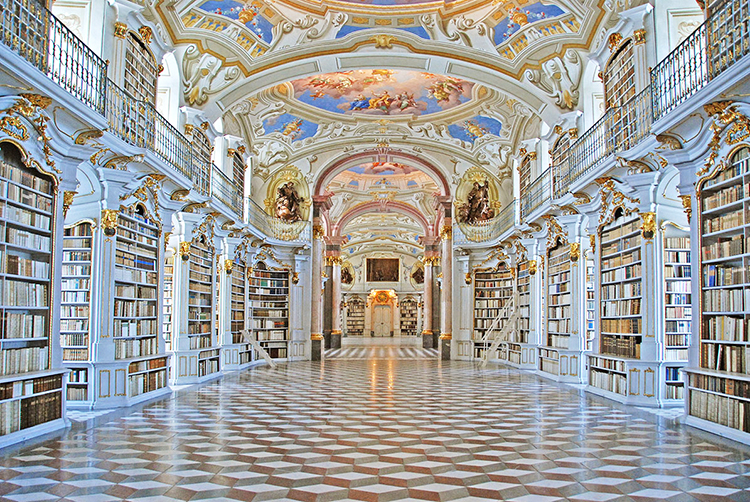 Admont Abbey Library in Admont, Austria
This Benedictine beauty proves love at fist sight does exist. The over-the-top library has all the bells and whistles to make your heart pound and jaw drop to the floor. Contrary to most traditional libraries, which can seem bare, cold, and dark sometimes, the walls, shelves, and bookcases are crisp white with gold accents, giving off a light and dreamy aura. From flooring to the banisters and ceiling details, we couldn't be more in love with this library.
George Peabody Library at Johns Hopkins University in Baltimore, Maryland
Formerly known as the Library of the Peabody Institute, it now serves as a research library of the Johns Hopkins University. From the ground up, this monumental neo-Greco interior library seems to have an optical illusion of never-ending ornamental black cast-iron balconies and gold-scalloped columns of book stacks. Just one look, and it's easy to see why the library's interior is often considered one of the most beautiful in the world.
Trinity College Old Library in Dublin, Ireland
Usually topping the "must-see" list of every visitor to Dublin, this Thomas Burgh masterpiece was constructed in the 18th century. The library's Long Room wears a complexion of dark-stained bookcases, massive arches, and endless rows of books, and has all the elements of a Harry Potter fanatic's dream. Doesn't it look as majestic as Hogwarts School of Witchcraft and Wizardry?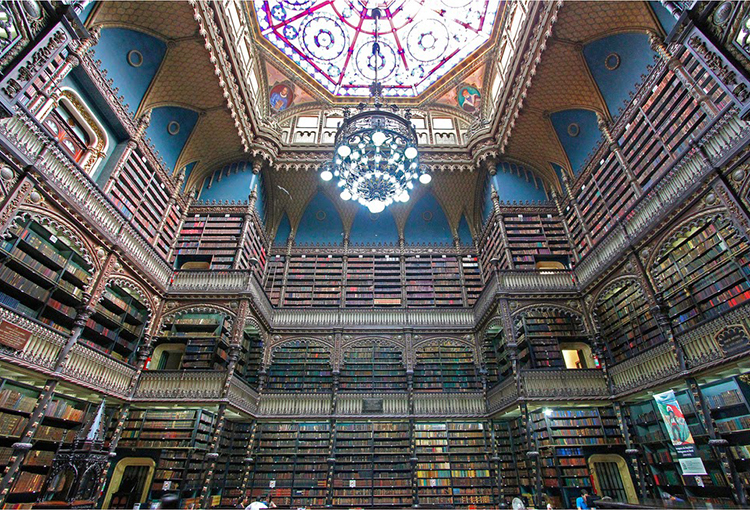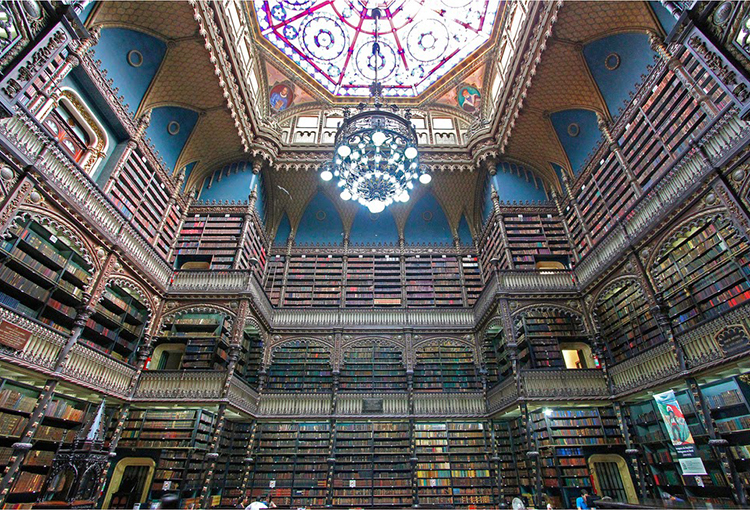 Royal Portuguese Reading Cabinet in Rio de Janeiro, Brazil
With traditional designs, arches, stained glass, and beautifully blended colors, the Royal Portuguese Reading Cabinet has all the ingredients for a jaw-dropping, magnificent, "most beautiful" title-worthy library. It's almost like truly seeing that scene from Beauty and the Beast in real life. This gorgeous library with floor-to-ceiling shelves houses over 350,000 books.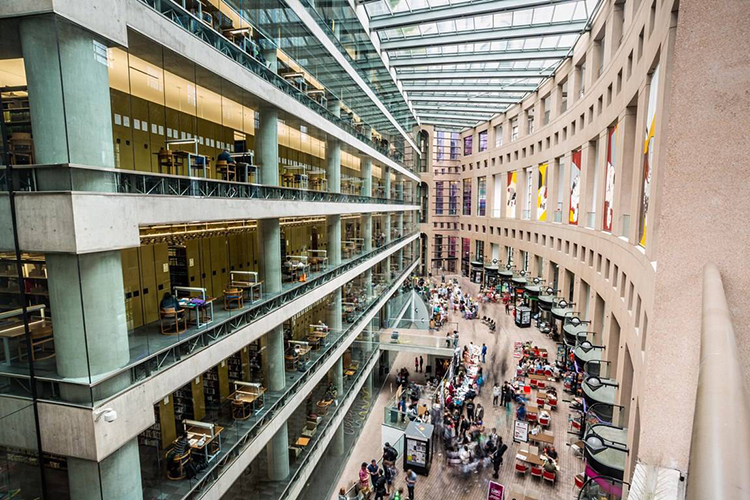 Central Library of Vancouver
The prettiest libraries aren't all made of oak-stained wooden bookcases and traditional décor. The Central Library of Vancouver blends the old and the new with its coliseum-inspired structure and its cool modern vibes. The nine-story library lies in the center of the multi-use structure and is surrounded by a free-standing elliptical wall. Skylights are abundant and bridges span the interior for access to its study areas. Reading has never felt cooler!
Now we definitely understand how Belle felt when she was gifted with such a magnificent library. We hope this First Friday Favorites has you primed and ready for the release of Beauty and the Beast!
---