Fashion Friday: Fashion First
---
November 15, 2013
By Annie Foley
My enthusiasm for fashion is much like a teenage boy and his love of super cars; it borderlines on being an addiction of the best kind. No, there were no dark, rock-bottom moments—but I do recall going to bed hungry on occasion (weight yo-yoing proven expensive; size is irrelevant, dear reader). It would be fair to make the comparison of my obsessions for Chanel, Dior, McQueen, and Dolce & Gabbana to his Ferrari, Lamborghini, Bugatti, and Maserati. Their designs are sublime and continually copied. Fashion is wonderful that way. A compliment of the best kind is to be copied, n'est pas? Therefore, fashion is available in all price ranges. It is not exclusively for the wealthy, it's for the masses! The power that it grants to the wearer will never disappoint, and yes, its sheer beauty is to be awed and appreciated by onlookers. Everyday we use and buy products that feed our fashion and aesthetic senses.
My fashion awareness can be traced back to my parents in late 1960s Vietnam. "Ready-to-wear" was not available—only made-to-order or couture pieces from designers. It meant you, the client, chose your fabric, style, and design, and the garment was custom cut and made to your measurements. How a fabric draped determined its final silhouette—what cut and color or print are most flattering, etc. Fittings were very interesting because a mother's garment and vision was almost realized. The master tailor/couturier would make any necessary adjustments and revised details/finishes after that. It was absolutely a collaborative effort, and—Voila! The final garment was as unique as the client!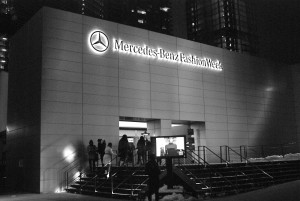 From my first fashion experiences, I went to the movies (thanks to the weekend matinees on channel 9)—black and white and new Technicolor Visions from the '30s through the '60s inspired me. The starlets, in their divine wardrobes, particularly Audrey Hepburn, Sophia Loren, Grace Kelly, Marilyn Monroe … on and on … They would mesmerize me and forever be my style icons. I adored the fact that Audrey and Monsieur Givenchy were life-long friends and that she remained his muse and exclusively wore Givenchy designs throughout her life. Sophia, the epitome of the sexy Italian goddess, influenced modern day Italian duo Dolce & Gabbana, whose designs I've worn and loved for years. Of course, the American beauties—Grace, Marilyn, Doris, Lauren, Ginger—brought a sporty, pretty, confident sexiness to the silver screen that remains influential to today's designers, including Ralph Lauren, Michael Kors, Miuccia Prada, and Donna Karan. These actresses' wardrobes lent an extra element to the story of their movies just as much as the music and sets did. The unforgettable dress Audrey wore to the homecoming party in Sabrina or the LBD (little black dress) inBreakfast at Tiffany's. Marilyn's white halter dress in The Seven Year Itch. They certainly influenced popular culture of the time and have remained a source of inspiration for many designers today.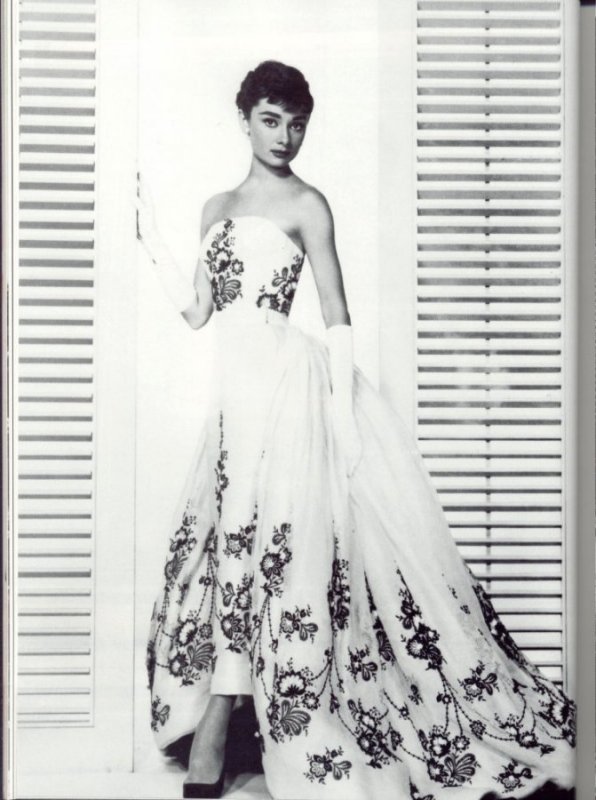 What's not to love about fashion? From the moment I get up in the morning, the ritual question of what to wear is answered with 'How do I feel today and what statement am I making to the world?' It's a wonderful fantasy. Fashion has always been part of my life. It has and will book-mark all the major occasions; Baptism, Holy Communion, graduations, weddings, my first designer acquisition, interviews, birthdays, holidays, funerals … it keeps me youthful; that joy of playing dress up in Mother's closet is replayed daily. It is who I am; my passion is boundless. I adore the process of fashion: the designers' creative visions, the production, the marketing, and the end product. Not to forget—it is a multibillion-dollar industry that employs millions of people all over the world. Just think the next time you are considering a garment in your favorite store: A designer was moved and inspired enough to sketch their vision. The vision became a collection, which was created with specific materials by artisans and marketed through runway shows to be purchased for retail. This process, from start to finish, takes approximately five to six months and will go through countless hands of hard, dedicated working people—all for your consumption.
So go forth and support your local retailers! Do your part to support the arts. I love it all: the good, the bad and the ugly. Why? Because an artist has created it with love, all for you and me to enjoy.
---