What's Coming Up at the Home of the Surrealists
---
March 26, 2019
Farleys House & Gallery
With Lee Miller in Colour throughout the season and Sir Peter Blake, Desmond Morris and The Deanland Project running alongside, Farleys House and Gallery is the perfect place for a cultural Sunday summer escape just south of London in East Sussex, England.
2019 brings a wealth of incredible and internationally significant exhibitions to the Gallery space at Farleys. Free and accessible to all (the house comes with an admission charge and is over twelve only) this new, contemporary, bright gallery space, housed in a nineteenth-century barn conversion is worth your undivided attention this year.
Lee Miller In Colour – Lee Miller
Sundays from April 7, 2019 – October 14, 2019
Running throughout the season is the much anticipated first exhibition devoted entirely to color photography by Lee Miller herself. The Lee Miller Archives presents a brand new exhibition Lee Miller in Colour, celebrating color photography rarely seen from the collections.
An icon of twentieth-century photography, Lee Miller is renowned for her striking black and white surrealist imagery and fearless war reportage. However, now for the first time, through this exhibition, her extraordinary mastery of color can be witnessed.
The exhibition features her use of the Tri-Carbro process in her New York studio in 1933 before color film was available. She endured many hours completing the slow and complex process necessary to create the perfect tricolor.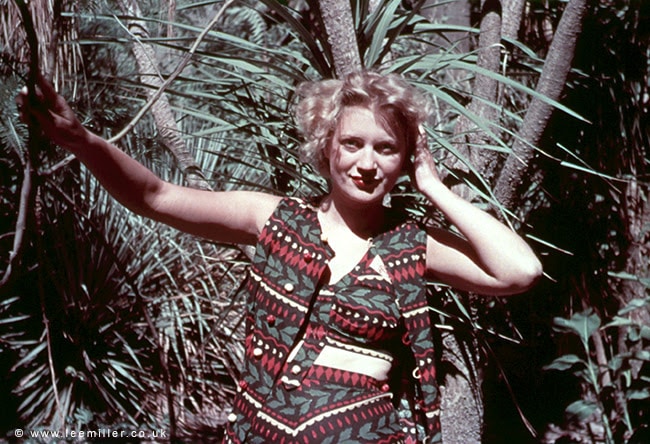 Later, seizing on the newly invented color reversal film to capture scenes from her life in Egypt and the likeness of some of the greatest modern artists; Joan Miró, Max Ernst, Dorothea Tanning, and Wilfredo Lam.
As one of the major photographers contributing to British Vogue during the Second World War, Lee Miller had access to large format color film and her heavily saturated fashion shots often graced the magazine's front cover.
Until recently, the color images were almost completely hidden due to the risk of printing from such fragile originals. Now digital scanning technology allow us to preserve them for generations to come. Running until October 14 this show is unmissable and breathtakingly beautiful.
The Deanland Project – John Brockliss & Alexander Johnson
Sundays from April 7, 2019 – June 2, 2019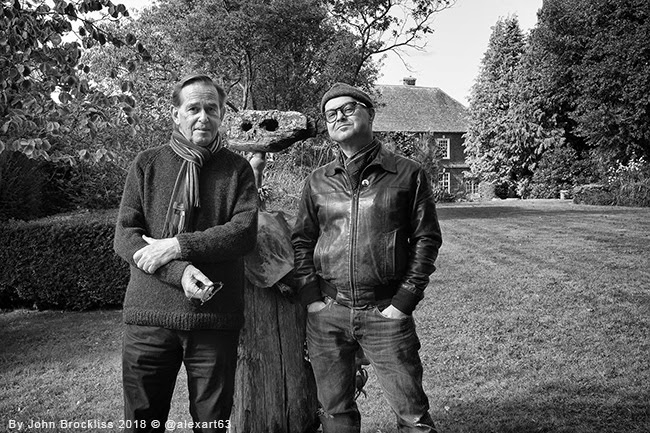 The season also kicks off with an exhibition of the work of John Brockliss and Alexander Johnson called The Deanland Project running alongside Lee Miller in Colour until June 2.
A collaborative project between Johnson, a Laughton based artist who worked as Artist in Residence at Deanland Airfield and Brockliss, a Brighton based photographer and retired graphic designer.
In 2016, artist Alexander Johnson, whose father Don Johnson was a spitfire pilot, began working at Deanland Airfield in East Sussex, creating a collection of artworks dedicated to this long-forgotten military site.
Recognizing the importance of the project, reportage photographer and author John Brockliss worked in close collaboration with Alex to create a permanent photo-documentary and project archive.
Day Trip To Farley Farm – Sir Peter Blake
Sundays from June 9, 2019 – August 4, 2019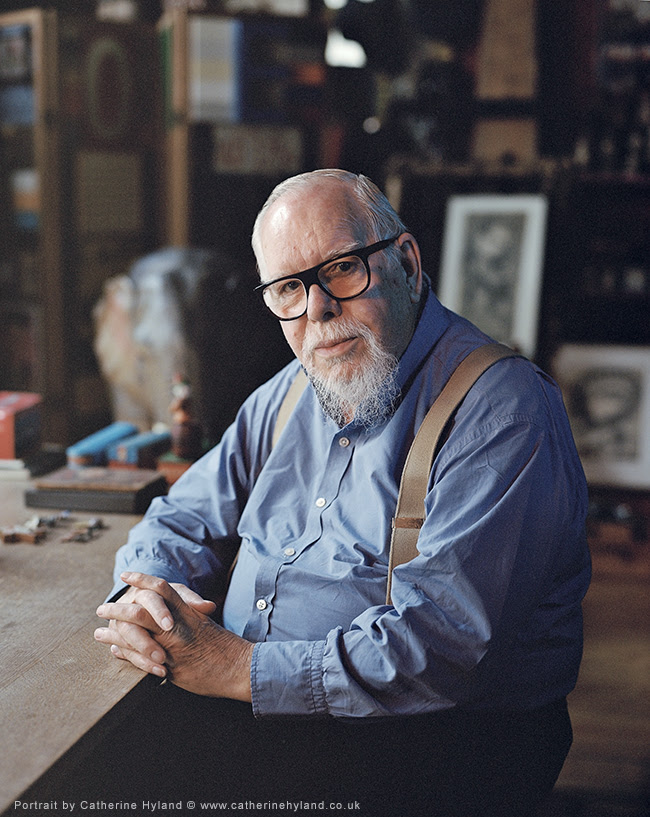 Just in time for the summer holidays brings us a breathtaking exhibition by Sir Peter Blake, heralded as the Godfather of British Pop Art. As with all the exhibitions as Farleys Gallery, works are for sale. In the Young Contemporaries exhibition of 1961 at the ICA, Blake exhibited alongside David Hockney and was first identified with the emerging British Pop Art movement. Blake and Penrose became friends during this time, enjoying discussions about art in the ICA bar with Richard Hamilton and Eduardo Paolozzi. Blake is probably best known for co-creating the highly acclaimed album sleeve art for the Beatles' Sgt. Pepper's Lonely Hearts Club Band.
Works On Paper – Desmond Morris
Sundays from August 11, 2019 – October 13, 2019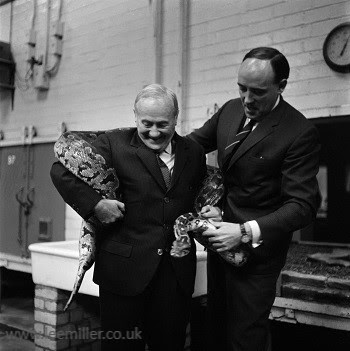 A much anticipated exhibition by the legendary artist, zoologist and director of the ICA (1967–1968) Desmond Morris completes this exciting season. Running from August 18 through to the October 13, Morris will exhibit brand new works created exclusively for this exhibition. Having recently celebrated his 91st birthday, Desmond Morris continues to produce new art works and the opportunity to show this work is a great honor for Farleys. The exhibition perfectly fits the ethos of Farleys Gallery and creates a wonderful, unique opportunity for residents of Sussex and beyond to purchase brand new surrealist works at the 'Home of the Surrealists.'
To learn more about Farleys House and Gallery, the Home of the Surrealists, visit FarleysHouseAndGallery.co.uk or read about it in VIE's October 2018 Issue here.
---