Everything I Never Learned in School by Darin Colucci
---
February 16, 2017
A Guide to Success
If you're looking for a light, but powerfully inspiring read, Darin Colucci's success book Everything I Never Learned in School should be on the top of your list. If you weren't planning on picking up any books this season, you might want to rethink that. This book will enrich your life and give you a positive outlook.
Everything I Never Learned in School is a well written self-improvement book filled with many true inspirational success stories from famous people and celebrities such as Michael Jordan,  Sam Walton, and more, and offers valuable tips for anyone, young or old, to attain success for any goal.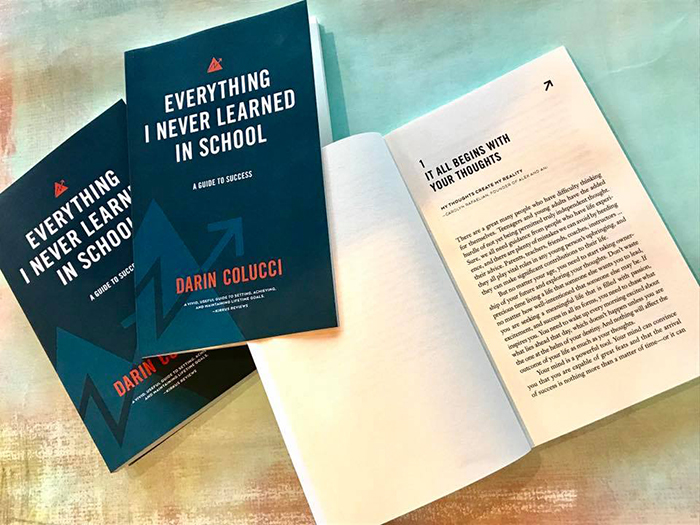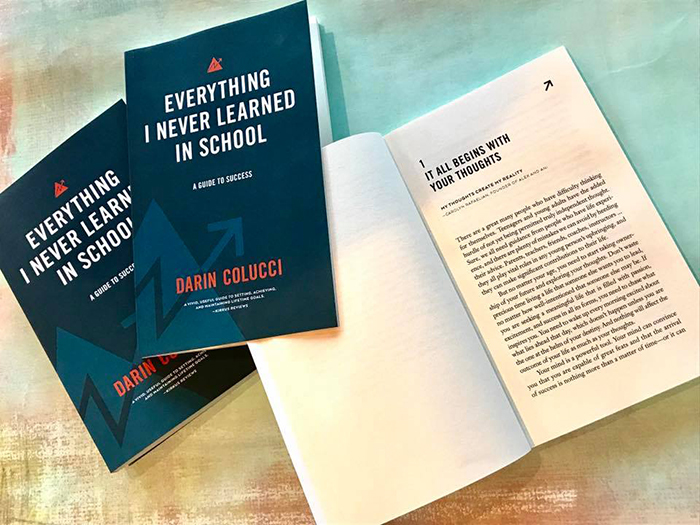 Here are nine reasons why Darin's book needs to be on your reading list ASAP:
Motivation
Forget about motivational Mondays. You won't need them after reading Everything I Never Learned in School. The contents of that book are really that powerful, and one of the best inspirational success books we've ever read.
It's Relatable
In many success stories, you often hear about how someone invested a large sum of money to become wildly successful, or how you have to make an investment to get an investment. Either way, it usually boils down to putting down a ton of money, which usually makes people ask, "Where am I going to get that kind of money?" There's also the familiar statement, "I don't have that kind of money." However, Darin uses real stories from his own life and those of other successful people to show that attitude really is everything, and that with hard work, kindness, and belief in yourself, money and success will come.
Planning for Success
Instead of offering advice on how to attain your goals and then just wishing you luck, Darin offers his help to build your path to success with a series of "workbook" type questions and numbered tips at the end of each chapter. These are meant to help you develop a plan from point A to B, which is probably why he specifically advises you to write down your goals, making them more concrete.
E is for Everyone
We love the fact that this book is geared to anyone and everyone, of any age and with any goal. Whether you want to be an entrepreneur, lose 10 pounds, or write a book, this is about you taking steps to be successful and happy. In fact, in the beginning of the book, Darin points out that it's never too late to be successful and do what you love.
Straight to the Point
Unlike many informative publications that are filled with unnecessary information, Darin doesn't waste any time and gets straight to the point. He goes from announcing his theory, giving an example or two, and ends each chapter with a "work sheet" for you to use to apply his concepts to your own goals.
The Hard Truth
Though the book is filled with many happy-ending stories of highly accomplished icons, it also paints a realistic picture of the hardships along the path to success. Darin points out that it's not an overnight sensation. He makes it clear that there will be rejection and failure you will probably have to face, but it's how you deal with a predicament that will determine your success. In the end, the moral of the story is that age-old notion your parents or teachers most likely have repeated to you: "Nothing worth having comes easy." With hard work, comes great rewards.
Different Point of View
You'll gain a different point of view in a more positive way. Instead of perceiving "rejection" as a negative obstacle, this book gives you the tools to reshape the way you think about hearing the "no" or phrases the human mind naturally identifies as instant rejection. He goes on to explain how persistence can get you the answer you want. Not only does he use his own experiences to explain this theory, he also includes a couple of other stories on how people have turned rejection into success.
In Your Mind and Not in Your Face
With an encouraging tone of voice that never appears to be judgmental, it's really easy to love Darin. His presence is warm and you get the sense of feeling that he genuinely cares about your success—and he does! Follow Darin's Facebook and Instagram (@darincolucci) for daily motivation and share your stories with him.
Confident Booster
As we said above, there's a sense of feeling that Darin really cares about his readers' happiness. He has injected a collection of the best inspirational quotes and stories to instill the notion that you should always believe in yourself. By the time you're finished with the book, you'll have a newfound sense of pride and actually take the time to invest in yourself.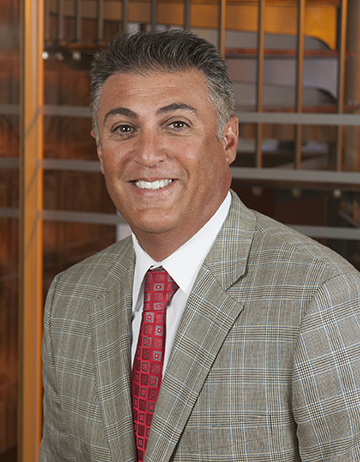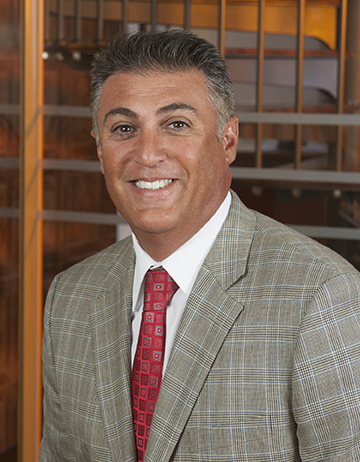 "Of all things we learned in school, there are two things that aren't taught: how to be happy and how to be successful," Darin says. Luckily for us, we can learn it from his book, Everything I Never Learned in School. Pick up your copy at Barnes & Noble or Amazon, and let us know what you think!
---