The Art of Dorothy Shain
---
June 3, 2019
By Charlotte Brakmann
Connection & Creativity
Throughout Dorothy Shain's multimedia contemporary artwork, a common thread links various patterns and objects. This commonality is inspired by her travels and her curiosity for beloved and nostalgic items.
For example, Shain's bikini collection for the Anthropologie came as an inspiration during her day job at the time, event planning for the Food Network South Beach Food and Wine festival in Miami. Shain became captivated by the Raleigh Hotel there, which seems to be a glimpse into the days when Gatsby was throwing fabulous parties and well-to-do women baked in the sun by luxurious pools and beaches. When she returned home to Charleston, South Carolina, she often found herself doodling old-school bikinis. The patterns on these bikinis were a nod toward art deco interiors, cabana scenes, and Shain's favorite movie of all time, Shag.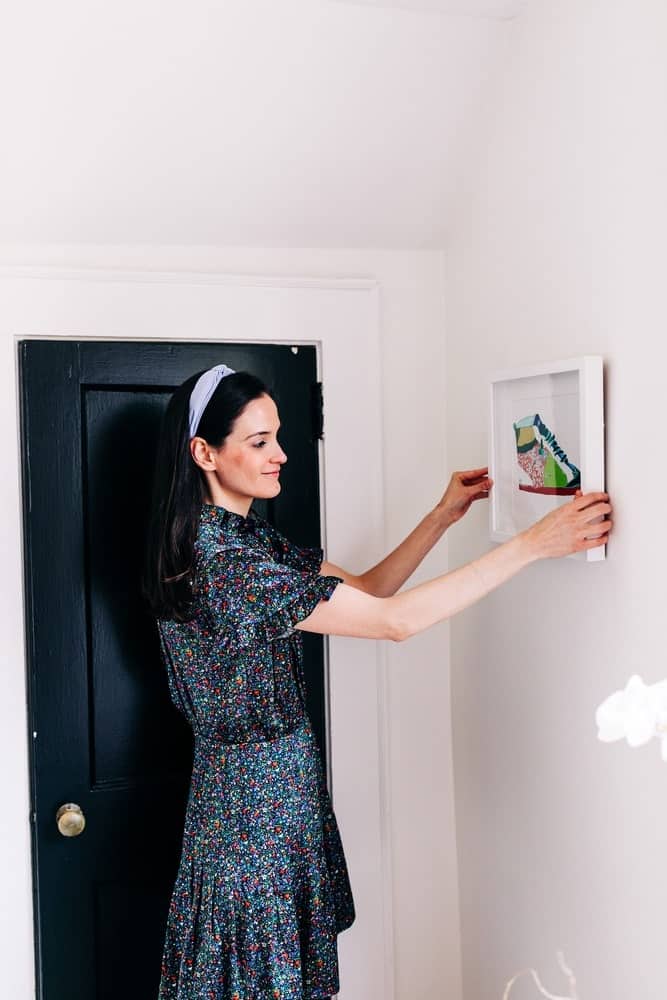 Travel is also a big part of Shain's business and enables her to deeply resonate with her clients in a way that other aspects of her inspiration might not. There is something about a place—and having an artist interpret it and bring in the vibrant colors, textures, and shadows of that place—that truly speaks to people.
"Tying in travel with my work is what I find truly connects with my clients," she says. "People end up taking the piece home that is of that place where they grew up going on summer vacation or where they had an amazing experience that really resonated with them."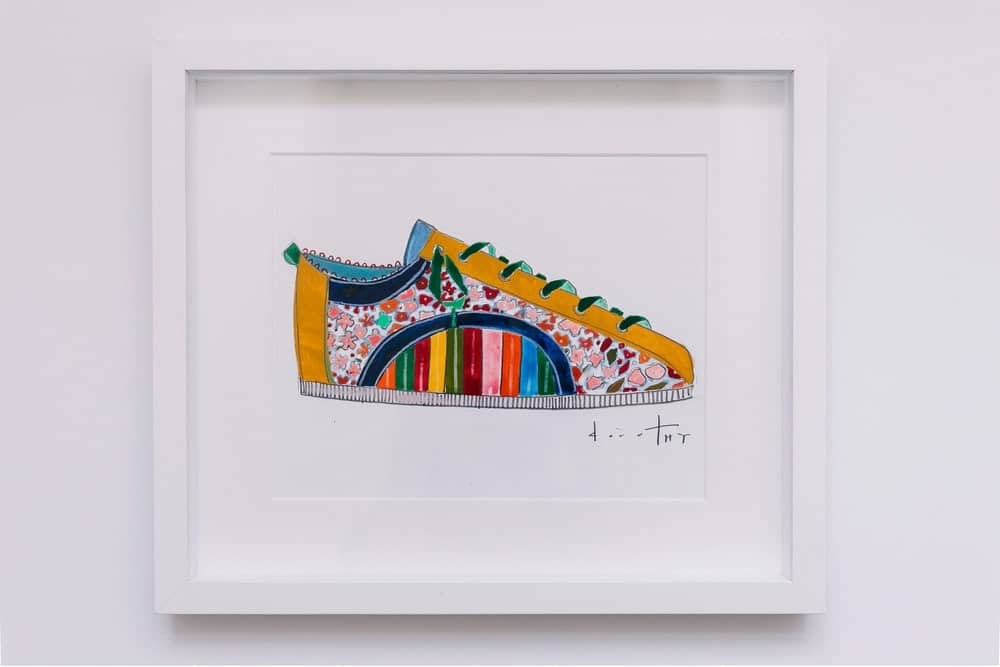 Shain's style is more abstract than realism, but it evokes just as much real memory as any other style or photograph could. Sometimes her own memories are interlaced in ways that her audience won't see. On a trip to Guatemala a couple of years ago, she photographed green tortillas in a farmer's market, which inspired a new piece. Although she did not paint tortillas, she brought the color of them in to create layers of the culture she experienced on the canvas.
Her newest collection of paintings, Soul Sneakers, had a similar magic moment of inspiration. As a creator, Shain is always seeking community and friendship within her field. In college, her sorority had a weekly Soul Sister program wherein they would highlight a member for being a supportive friend. The title of each print in the Soul Sneakers series is a testament to this idea that we would not be who we are today without the women around us. It honors those soul sisters who have met us for coffee or given us space and permission to dream freely.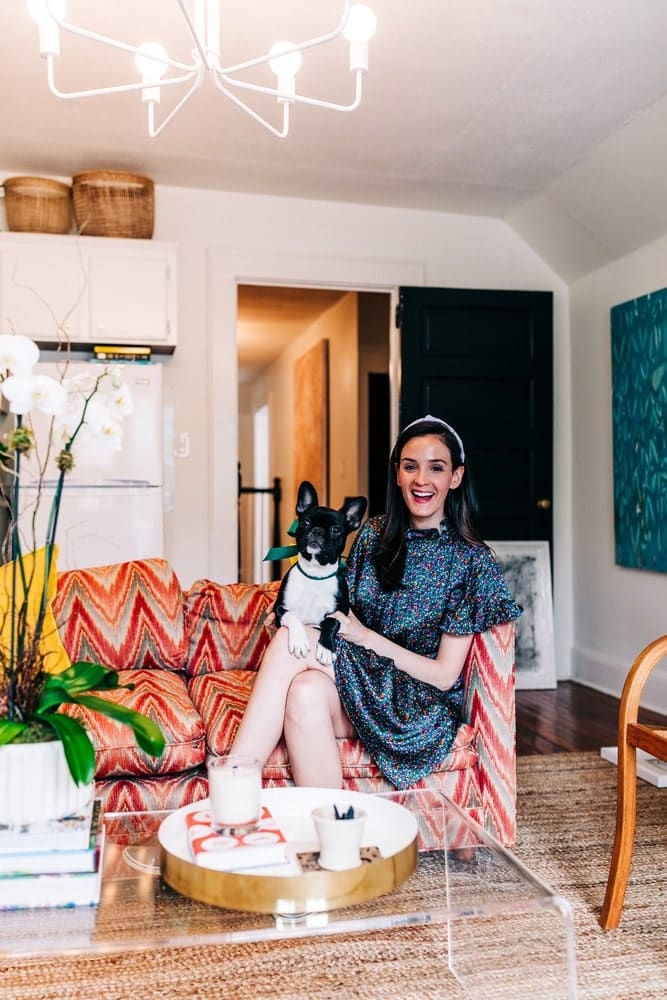 Sneakers are a staple in Dorothy's closet—particularly her gray Vans that are speckled with paint from many hours in the studio. As a self-proclaimed "sneaker nerd," Dorothy says the longevity of sneakers in fashion's history sparks her artistic brain. From Tretorn's hundred-plus-year past to the immediate emotion she feels when she puts on her bright red Keds, Shain is inspired by them and says she could not stop sketching these soulful staples.
When it came time to choose titles for each of the sixteen original works of art in Soul Sneakers, she thought back on her sorority days of calling out those soul sisters and did just that, naming each one after a woman she finds inspiring and supportive. From Ashley Longshore to Mindy Kaling, spirits of grit and color are Shain's muses. Each print in the series represents the title woman's style, whether that is one that leans toward tradition or breaks out of every mold.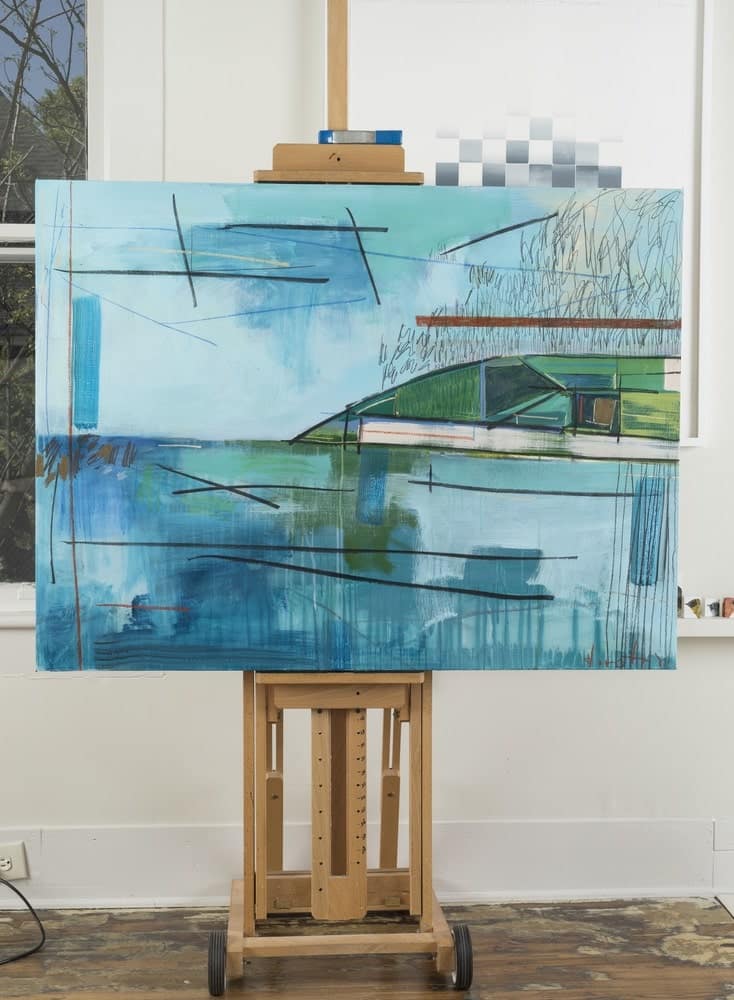 When you follow along with Shain's business on her website and social media channels, you are signing up to witness a winsome journey to tropical beaches, the bluebonnet fields of Texas, and even her endearing studio in Greenville, South Carolina. Her artwork emotes something spirited and fun that makes you want to throw on your favorite pair of sneakers, throw your hair up in a high ponytail, and drive a little faster than you should toward adventure and the unknown.
"I do not try to recreate every beautiful scene that I find while I'm traveling," she says. "My greatest work is born from really special moments when the time and the place transcend one another. It's when I get back to my studio and I can't stop thinking of a moment that something beautiful is born."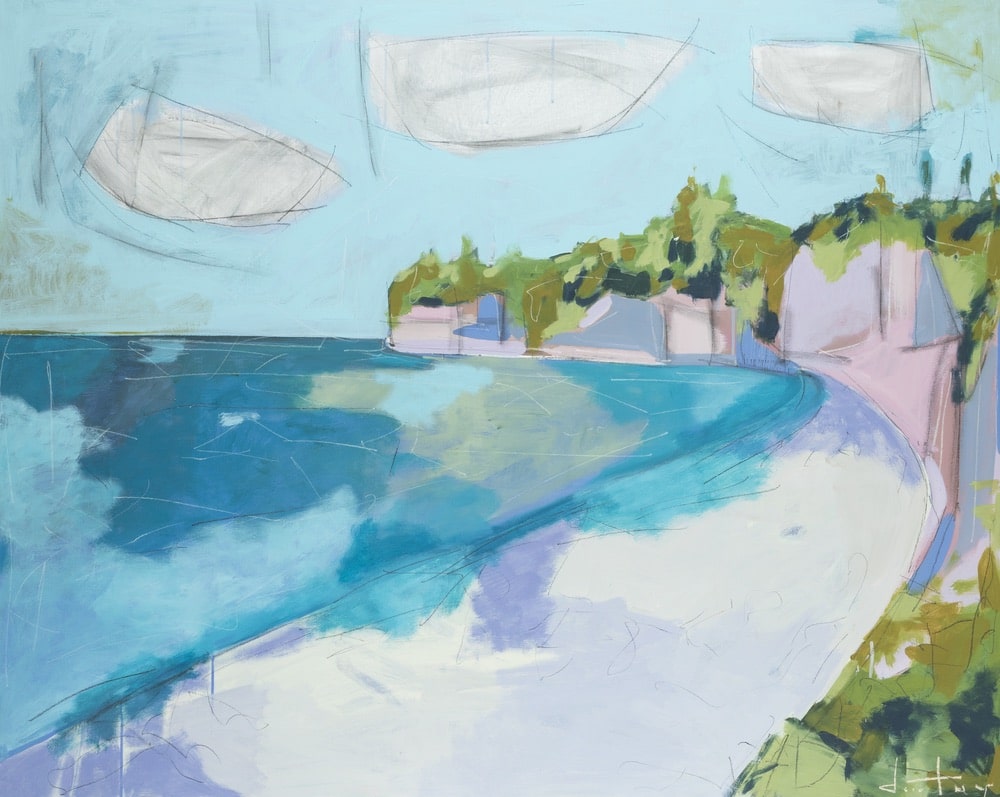 Visit DorothyShain.com to learn more or shop today!
---