Coast Hippie Takes on Hurricane Michael with Exclusive T-shirt
---
November 2, 2018
Panhandle Strong
Northwest Florida local beach lifestyle brand, Coast Hippie, is doing its part to help those in need who have been affected by the recent Category 4 storm, Hurricane Michael, which hit the Florida Panhandle on October 10 in Mexico Beach and many surrounding communities. To give back, Coast Hippie recently launched a new "Panhandle Strong" T-shirt to raise awareness. They will donate 100 percent of all profits from the sale of the Panhandle Strong shirt toward the hurricane relief through the newly formed VIE Foundation.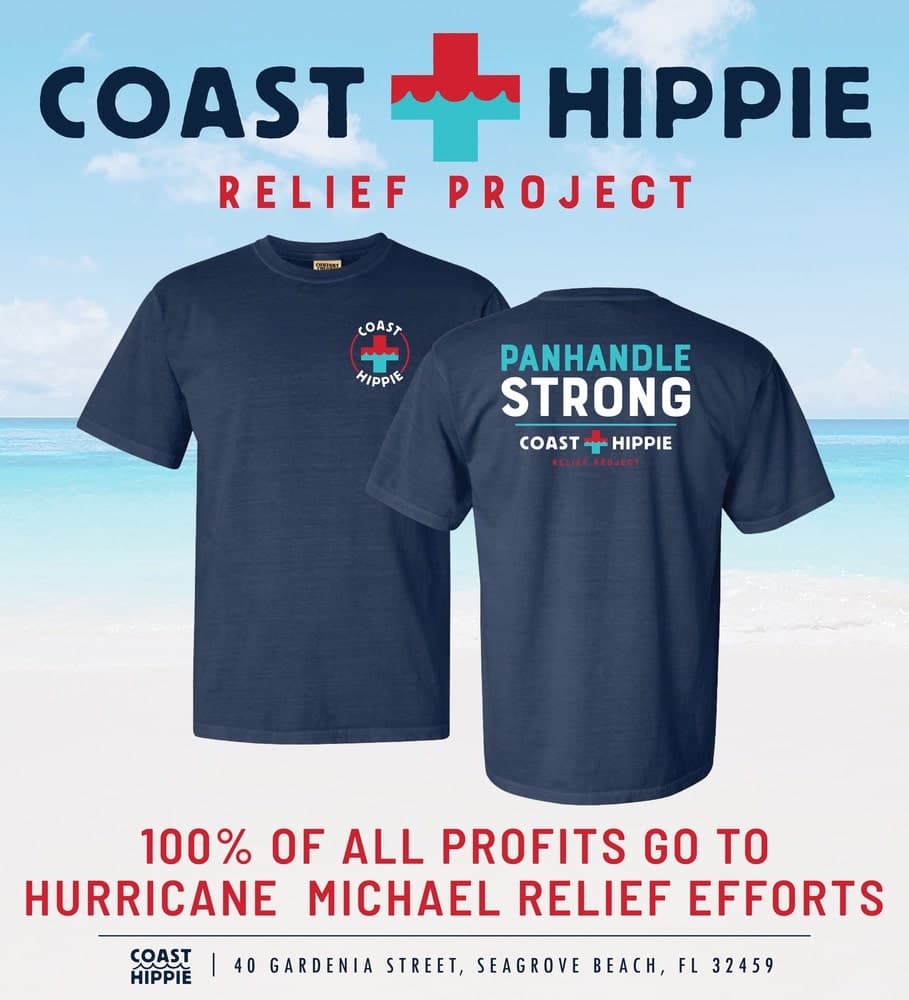 VIE magazine's founders, Lisa and Gerald Burwell, are proud to announce the formation of a brand-new nonprofit organization, the VIE Foundation, whose mission is to aid those in need and those who are working hard to better their communities. This partnership with Coast Hippie is one of the foundation's first initiatives, and all profits from the sale of the T-shirts will go directly to individuals and organizations to aid victims of Hurricane Michael.
To check out the Panhandle Strong T-shirt and to order yours today, click here.
About Coast Hippie
The Coast Hippie lifestyle brand was founded by two sisters, Tammy and Jessica, who have grown up along Florida's Gulf Coast. Later in life, both sisters found themselves in different parts of the country but always knew the Florida Panhandle was home. Jessica and Tammy each eventually made her way back to the Sunshine State to raise their daughters right where they grew up. Their lifestyle brand, Coast Hippie, was born of the sisters' love of the area and its laid-back vibe that communes with nature through outdoor activities, events, and spirit. The brand offers beach life clothing, accessories, and chic coastal items for men and women and can currently be found online and very soon at its flagship store location at 40 Gardenia in Seagrove Beach, Florida (behind 723 Whiskey Bravo), opening mid-November!
---