Cirque du Soleil Hits the Ice with 'Crystal'
---
October 20, 2017
For our readers in the Northwest Florida area, grab a jacket and head to the Pensacola Bay Center this weekend for a totally new experience from the famed Cirque du Soleil—Crystal! Tickets are available from tonight, October 20 through Sunday, October 22.
Photos courtesy of Cirque du Soleil
Crystal: A Breakthrough Ice Experience is the company's first performance on ice, and it takes audiences through the beautifully staged, brightly colored story of a young girl, Crystal, who falls through the ice on a frozen pond. During her moments beneath the surface, she experiences a whole world of fantasy as she imagines what her life could really be; she finds fun, confidence, love, heartbreak, and clarity during her struggle to survive.
"We are excited to create a unique entertainment experience on ice for all spectators to enjoy. It's a wonderful opportunity for Cirque du Soleil as ice provides us with an entirely new field of play which also comes with a set of creative challenges," explains Yasmine Khalil, executive producer of Crystal. "Our goal is to continuously surprise audiences by showcasing all the incredible possibilities on ice."
Although it's primarily an ice-skating extravaganza with an amazingly talented cast performing some never-before-seen acrobatics, Crystal won't disappoint fans who hope to see some of Cirque du Soleil's signature flying stunts. From the trapeze to the aerial silks, the show's biggest "wow" moments definitely happen in the air. With a mix of incredible live orchestral music and carefully curated songs, such as a haunting rendition of Sia's "Chandelier," along with a beautiful set that mimics being not only on the ice but also beneath it, Crystal is sure to be a hit as it embarks on its international tour this season.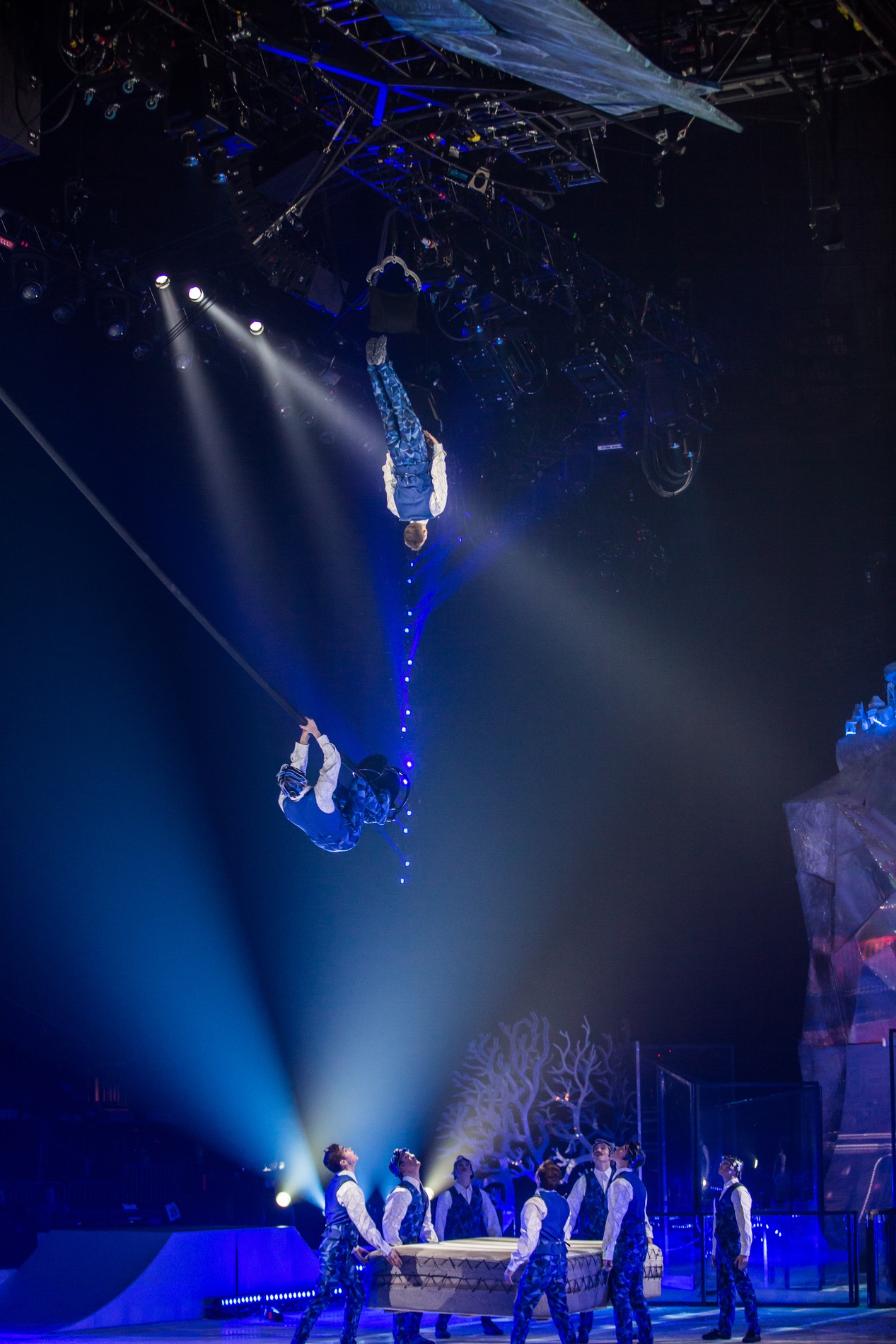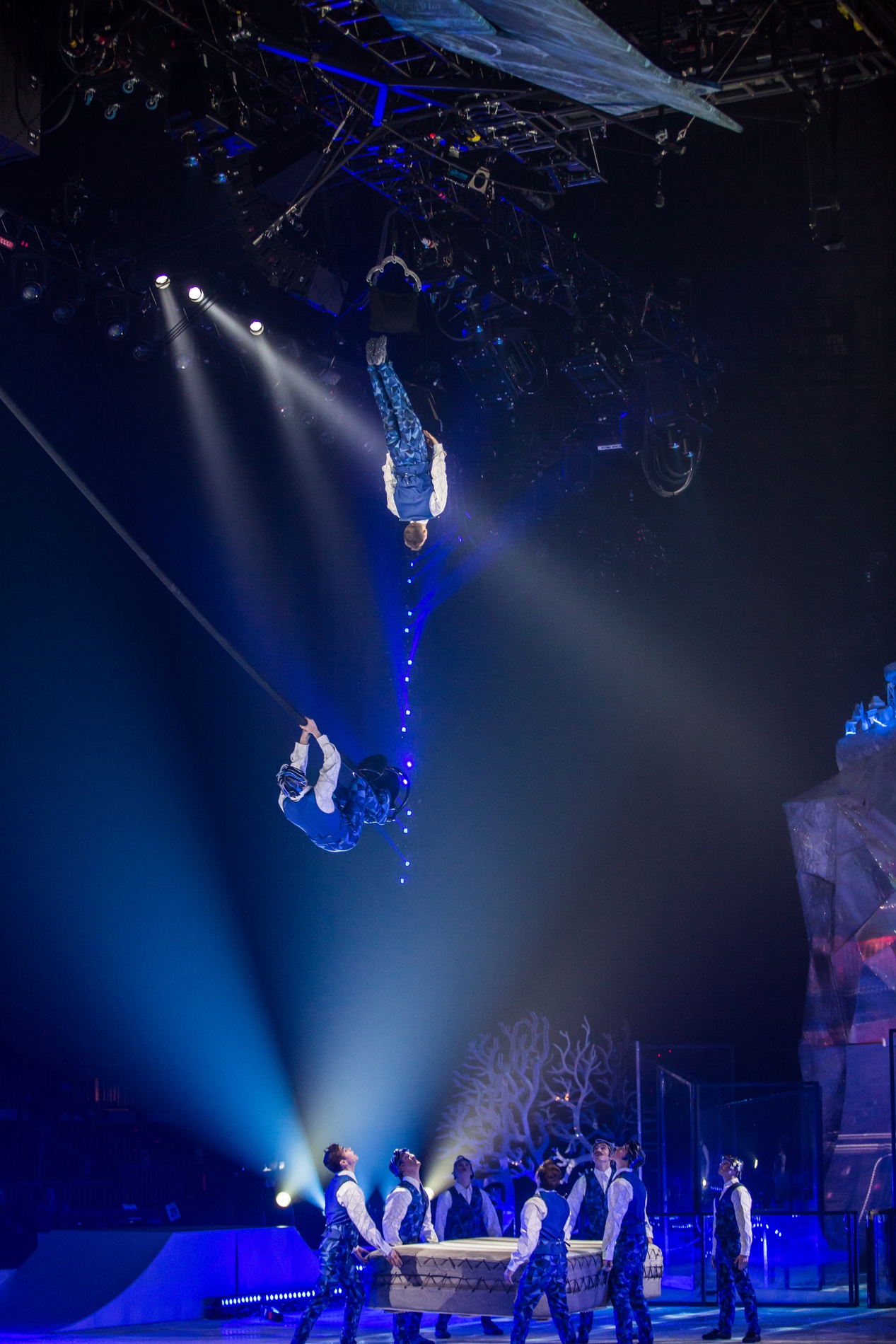 The elaborate set creates the feel of cave-like ice world, and the characters inside Crystal's imagination as she writes her own story within her mind seem to be carved from ice themselves. Geometric patterns seen throughout the costuming and even hairstyles create the illusion of ice crystals. The projection of color and patterns onto the ice takes the audience through several scenes, including the protagonist's version of a small town square, a high-flying adventure into the sky, a vintage pinball machine, and much more.
As Cirque du Soleil's forty-second production, Crystal breaks the boundaries of what the company has previously created and takes audiences to a whole new world on—and under—the ice. Get your tickets for the upcoming tour!
Know Before You Go:
Click here to review the Pensacola Bay Center's Information Page for details on location, parking, bag check and safety policies, concessions, and more.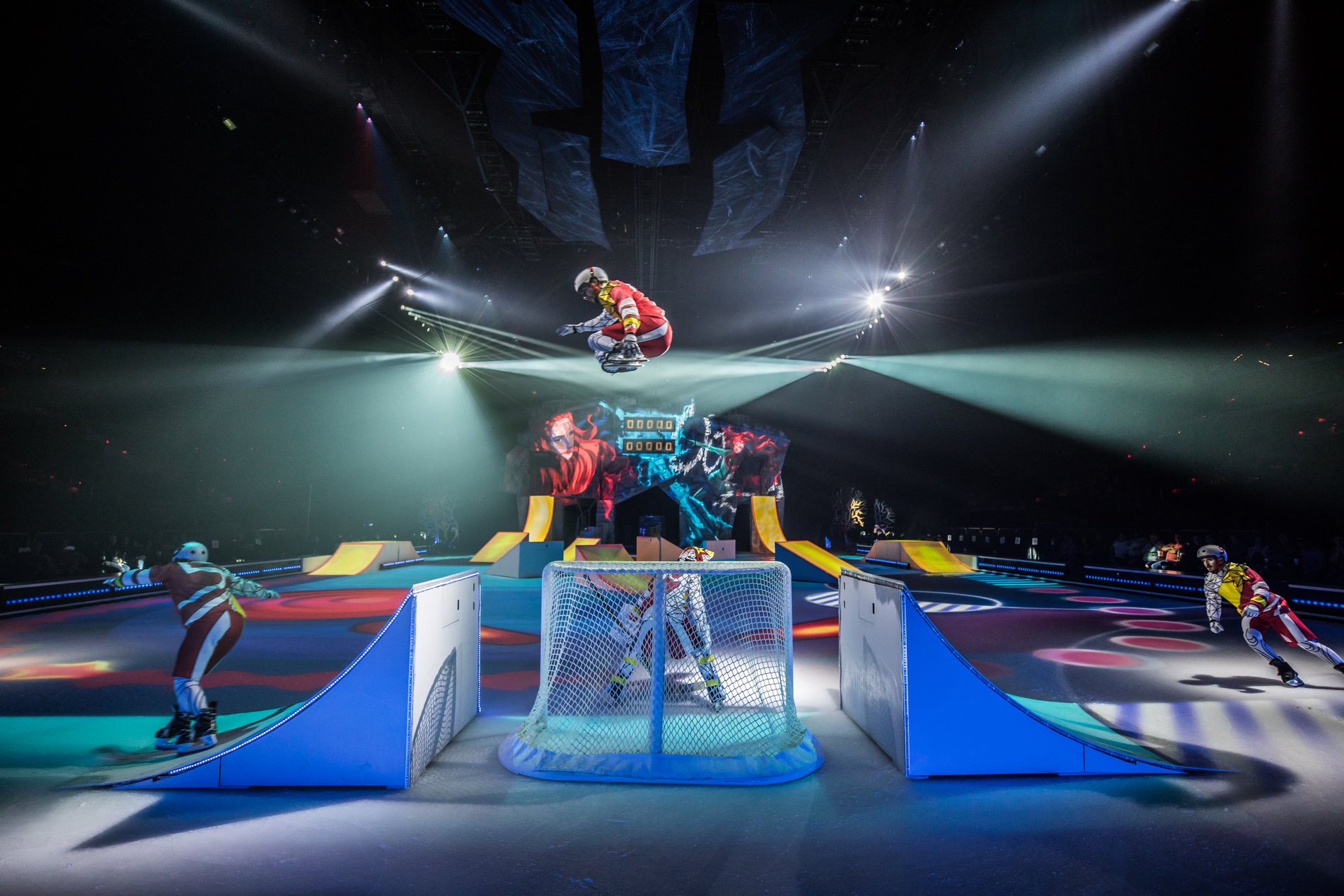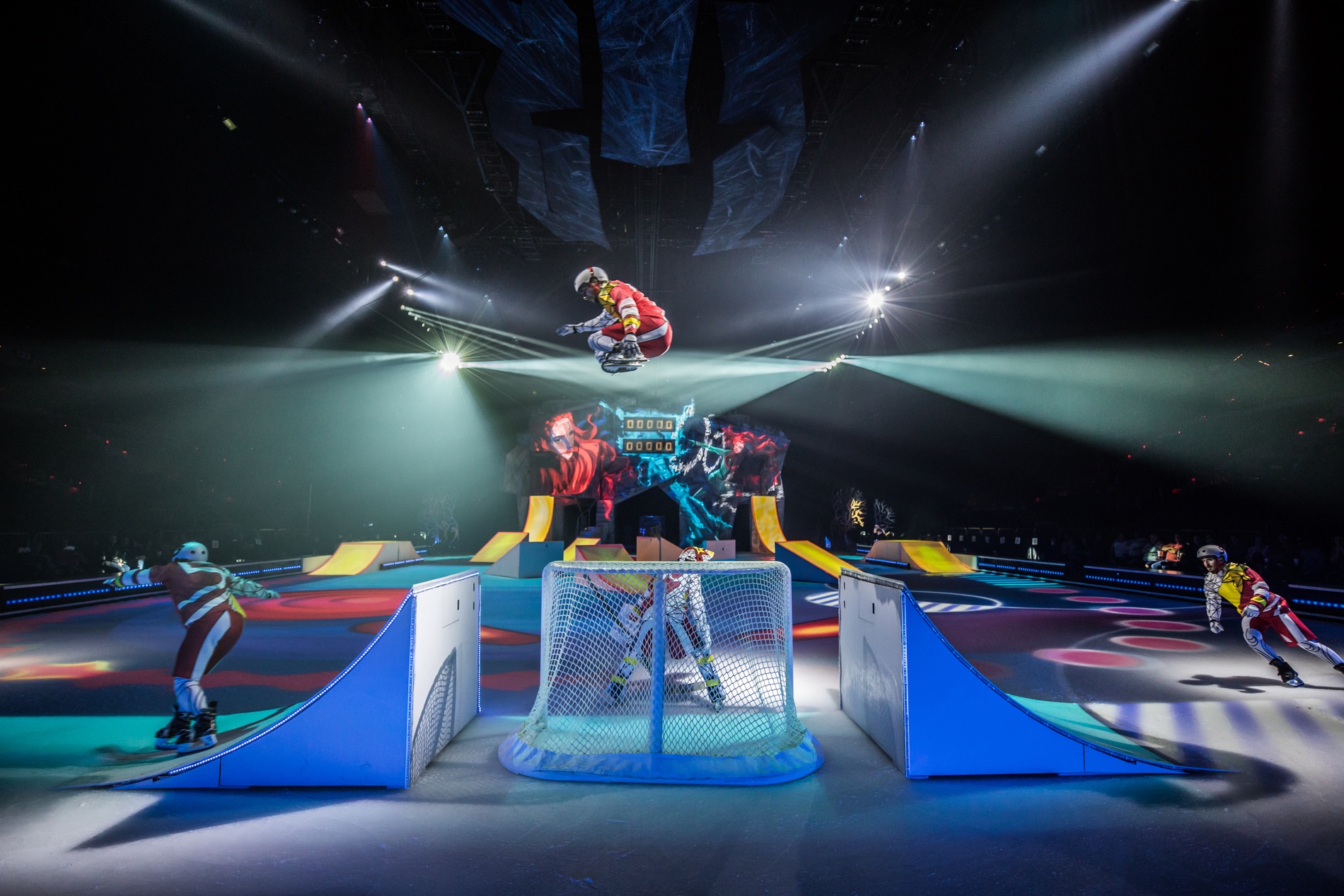 Cirque du Soleil crystal Tour Dates 2017–2018
Pensacola, FL – October 19–22
Little Rock, AR – October 26–29
Saint Charles, MO – November 4–5
Minneapolis, MN – November 11–12
Hoffman Estates, IL – November 16–19
Worcester, MA – December 7–10
Québec, Canada – December 13–17
Montréal, Canada – December 20–31
Windsor, Canada – January 3–7
Detroit, MI – January 10–14
Pittsburgh, PA – January 17–21
Topeka, KS – January 24–28
Colorado Springs, CO – January 31–February 4
Cedar Park, TX – February 14–18
Phoenix, AZ – March 8–11
Tucson, AZ – March 14–18
San Diego, CA – March 21–25
San Jose, CA – March 28–April 1
---