C'est la VIE Valentine's Gift Guide
---
February 5, 2016
Something sweet for your sweetheart!
There's something so romantic about the month of February. It's the perfect month to get cozy in front of a fireplace setting and enjoy some chocolates. Even the cold, gray skies that often come along with the month are picturesque, making February the perfect calendar candidate to celebrate love, especially on the 14th—we all know this day to be St. Valentine's Day.
If you're looking for a truly special gift this Valentine's Day, ditch the chocolates and the roses; you can get those any day. Make a memorable impression with some picks from our C'est la VIE Valentine's Gift Guide!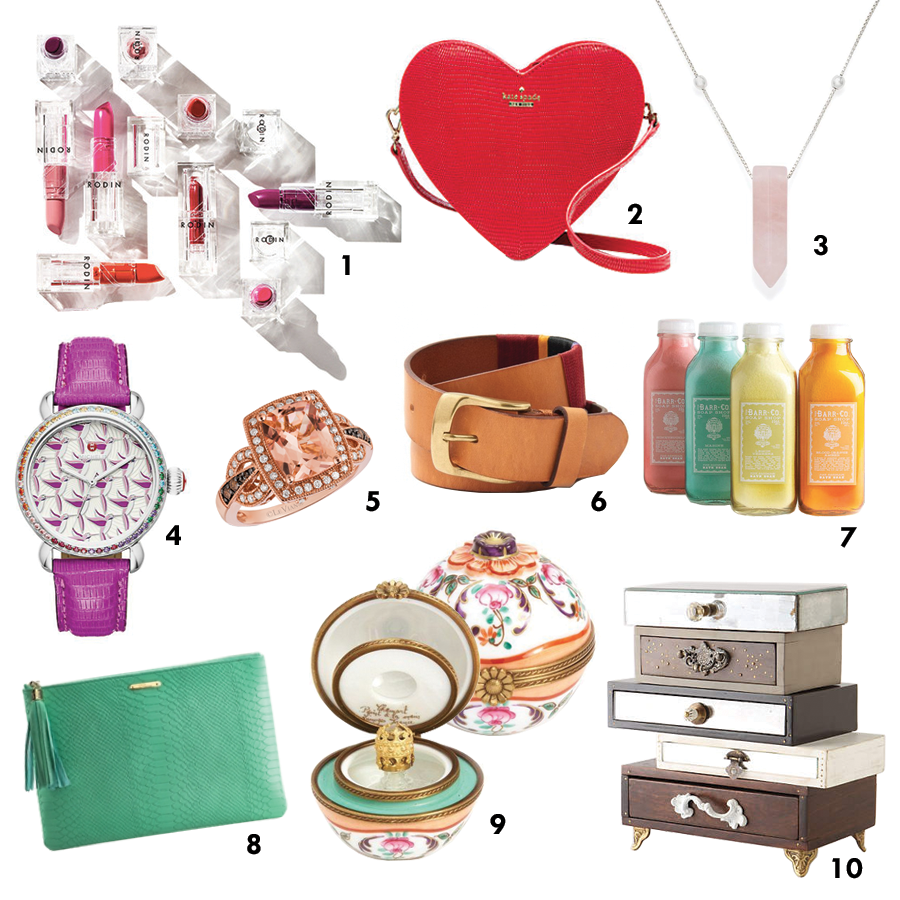 What Women Want
1. Rodin Luxury Lipstick; RODIN olio lusso, $38   2. Secret Admirer Heart Crossbody; Kate Spade, $298   3. Alex and Ani Rose Quartz Expandable Necklace; Reeds® Jewelers, $78   4. Michele Exotic Creatures Hummingbird Diamond Watch; Saks Fifth Avenue, $1015   5. Le Vian Chocolatier® 14k Strawberry Gold® Ring; Emerald Lady Jewelry, $1999   6. Blaze Saddle Belt; McLaughlin, $95   7. Handmade Bath Salts; The Art of Simple, $38   8. GiGi NY Island Green Uber Clutch; Magnolia House, $170   9. Floral Orange Box with Perfume Bottle; One Kings Lane, $169   10. Topsy-Turvy Jewelry Box; Anthropologie, $298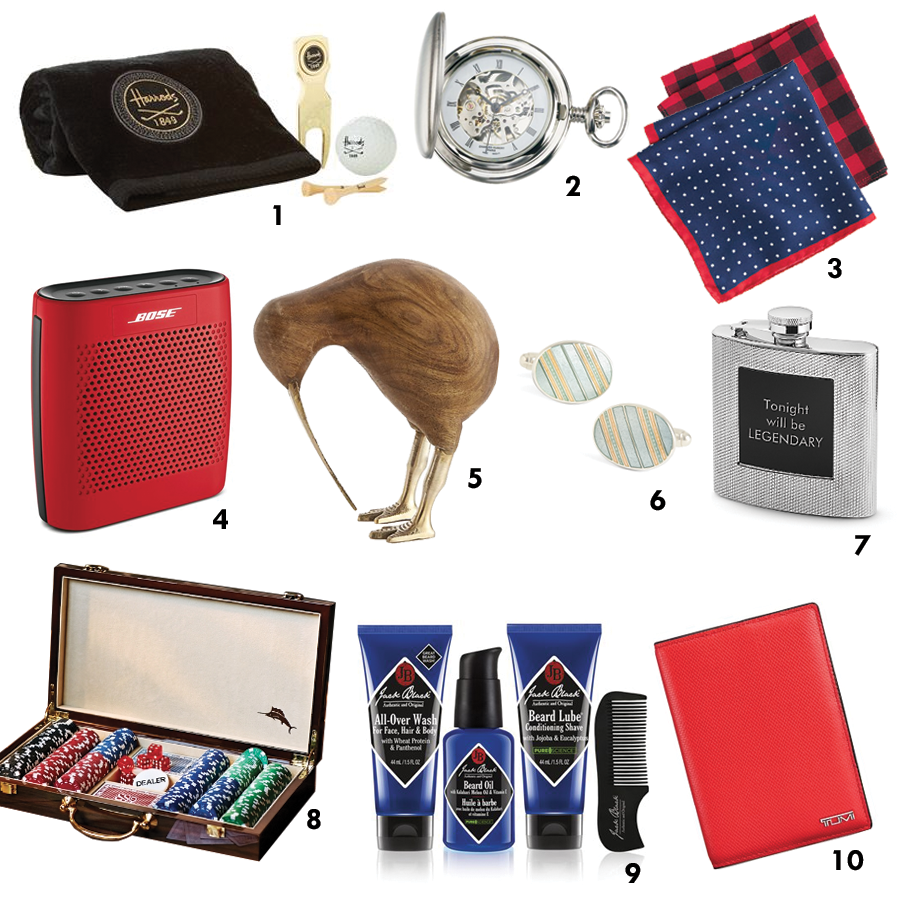 What Men Want:
1. Golf Gift Set; Harrods, $38   2. Charles Hubert® Chrome Finished Brass Pocket Watch; Helzberg Diamonds, $100   3. Italian Silk Pocket Square; J.Crew, $39   4. Bose® SoundLink® Color Bluetooth® Speaker; Bose®, $129   5. Kiwi Bird Office Weight; Crate&Barrel, $30   6. Grey with Light Pink Striped Oval Cuff Links; Brooks Brothers, $395   7. Textured Matte Black Flask; Things Remembered, $38   8. Deluxe Poker Night Set; Tommy Bahama, $198   9. Jack Black Beard Grooming Kit; Patchouli's, $169   10. Prism Passport Leather Cover; TUMI, $75
With Valentine's Day coming up very soon, you need to get a move on! Luckily you won't have to stress out about snagging these items on time, as most of these gifts are available locally in the Northwest Florida coastal area, or offer an express shipping option for online purchases, making it even easier to fall in love with love!
---