C'est la VIE Holiday Gift Guide
---
November 25, 2015
THE SEASON OF GIVING!
We know Thanksgiving Dinner hasn't even been served, and yet and everywhere you go you're surrounded by Christmas carols and holiday lights along with matching red, green, and silver tinsel decorations. But can you ever shop too early for presents? You only have four weeks (three weekends, if you factor in work) of shopping left after Thanksgiving to find, purchase, and wrap up those holiday gifts. We often tell ourselves that we'll have plenty of time to do our holiday shopping, but our cognitive thoughts from past experiences tell us otherwise.
After Thanksgiving, you'll be busy returning to work and rushing to get through the holiday deadlines, making it near impossible to gather up the energy or time to actively look for a creative and thoughtful gift. By then, you're looking at Amazon or your local Target only to find eighth-place presents. Don't let this happen to you again. Let us help alleviate that stress with a gift guide that will be perfect for office Tim or cousin Emily. These unique and fun items will be perfect for any office/family gift exchange or as stocking stuffers!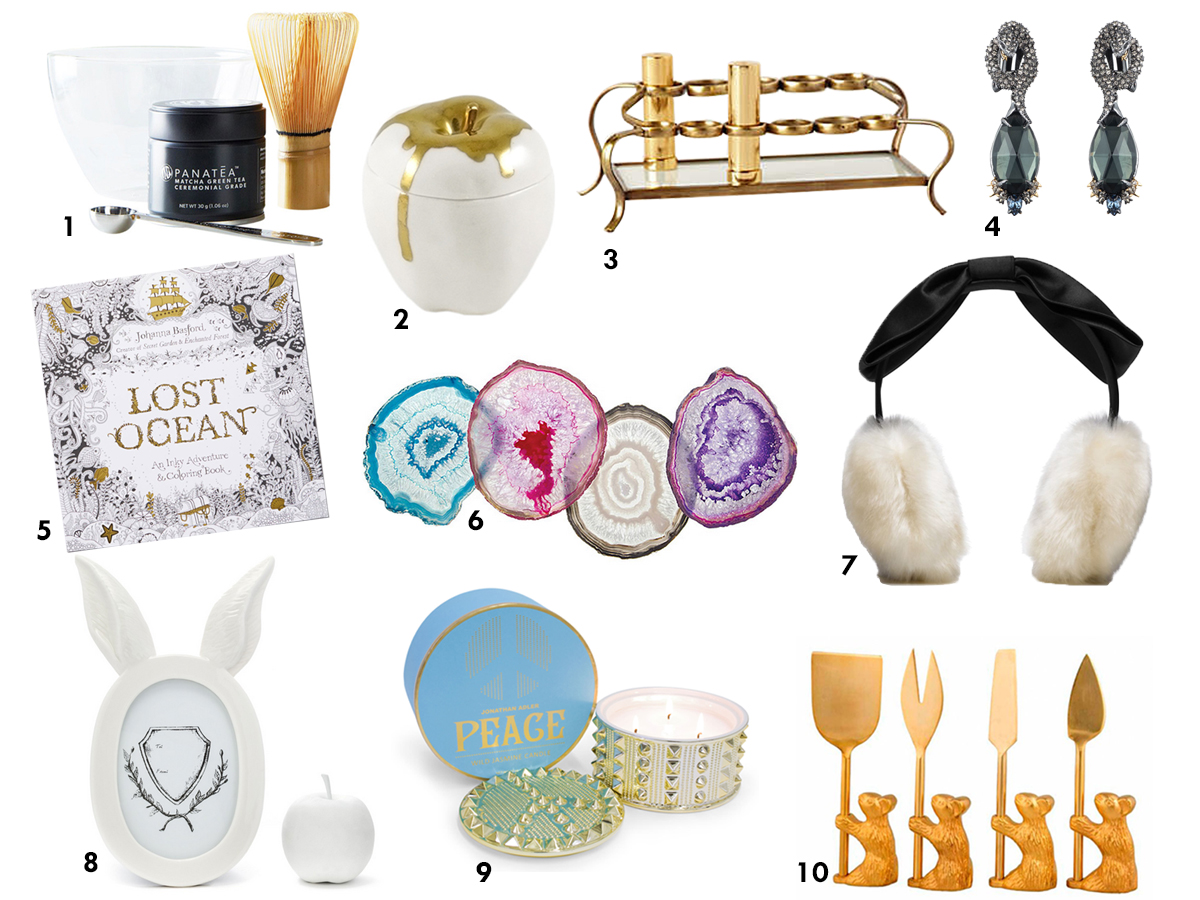 What Women Want: 1. 2.0 Ceremonial Grade Matcha Green Tea Set  2. Apple Trinket Box  3. Tiered Vestige Cosmetics Holder  4. Coiled Serpent Clip Earrings  5. Lost Ocean Coloring Book by Johanna Basford  6. Anna Rabinowicz Agate Coasters  7. Kate Spade Ear Muffs  8. Rabbit Ears Picture Frame  9. Jonathan Adler Studded Candle  10. "Guard the Cheese" Cheese Knives (Set of 4)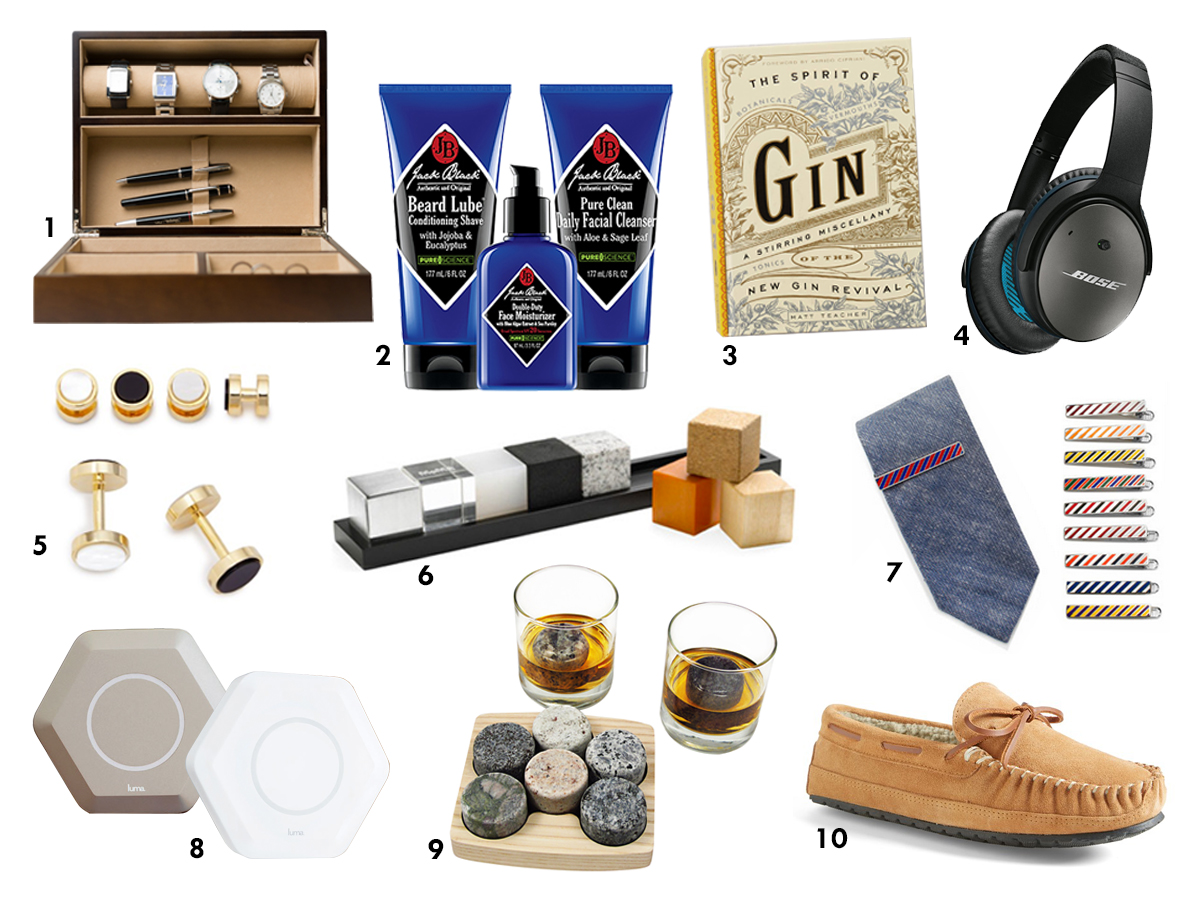 Gentlemen Prefer: 1. Cameron Valet Box  2. Jack Black Core Collection Gift Set  3. The Spirit of Gin Book  4. Bose® QuietComfort® Headphones  5. Cufflinks  6. Architect Cubes, Set of 8  7.  Collegiate Tie Clip  8. Luma Surround WiFi  9. On the Rock 9 Piece Whiskey Set  10. 'Potomac' Moccasin Slipper
There you have it. Our compiled gift guide that will be perfect for him or her. We hope that it helps take some of the stress off your plate. Happy Holidays!
---