BioLogic: The Future of Smart Fabrics
---
December 18, 2015
the future is here!
What do the world of fashion and the world of technology have to do with each other? A lot actually. There has always been a crop of tech-minded textile designers that develop new smart textiles/wearable technology yearly for various objects, from clothes to window treatments to rugs. Smart textiles are fabrics developed with new technologies, with the intention of providing added value. Smart technology is everywhere and is fundamentally categorized as either aesthetic or performance enhancing.

Activewear has been a common example of popularizing many smart technologies, such as fabrics using self-cleaning agents or fabrics that can regulate body temperature, reduce wind resistance, or control muscle vibration. This can be seen in many of the of garments for snowsports, hiking, and running you can purchase from North Face, UnderArmour, and other high performance active sportswear stores.
Biologic from Tangible Media Group on Vimeo.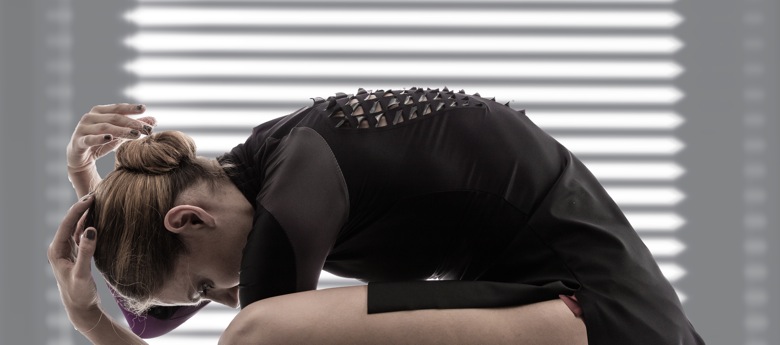 A new breakthrough in textiles in relations to technology (bio-skin technology to be exact) has been made with the collaboration of MIT, Tangible Media Group, and New Balance, resulting in BioLogic, a bacteria-powered breathable fabric that can help cool you down. Is your skin crawling yet?
Before you write it off as grotesque and unhygienic, let us explain. By using a Micron-scale bio-printing (ability to print skin tissue) system, this new material has the ability to react to heat and sweat through living bacteria that are built into the fabric, making the fabric become breathable, allowing sweat to evaporate and cool down the body. The living bacteria responsible and known as the center of this innovation is called Bacillus Subtillis natto, an ancient bacteria discovered a thousand years ago by a Japanese samurai.
The bacteria was primarily used as a fermentation tool in many traditional Asian dishes until now. MIT recently discovered that the cells to respond to moisture and air by expanding or contracting. This discovery is why the bacteria is being produced and grown by the MIT team using it as a living actuator (a motor that is responsible for controlling a mechanism or system) to design a hybrid, bacteria-powered, responsive fabric.

BioLogic, backed by New Balance, is currently in the prototype stages and could ultimately change the activewear industry with the technological advancement it holds. We can't wait to see what it will bring. Can you?
---