The Absolute Best Holiday Windows of 2018
---
December 13, 2018
New York is famous for a lot of things, especially during the holiday season when the streets are flooded with individuals admiring the twinkling lights and over-the-top displays. One of our favorite things about Christmastime in the Big Apple is the extravagant window displays throughout Midtown. Strolling along Fifth Avenue is a great way to celebrate the holidays in style—plus it's free! As our dear friend Buddy the Elf would say, "The best way to spread Christmas cheer is the art of window displays!" … or something like that.
Check out some of our favorite, most Instagrammable, best holiday windows this year: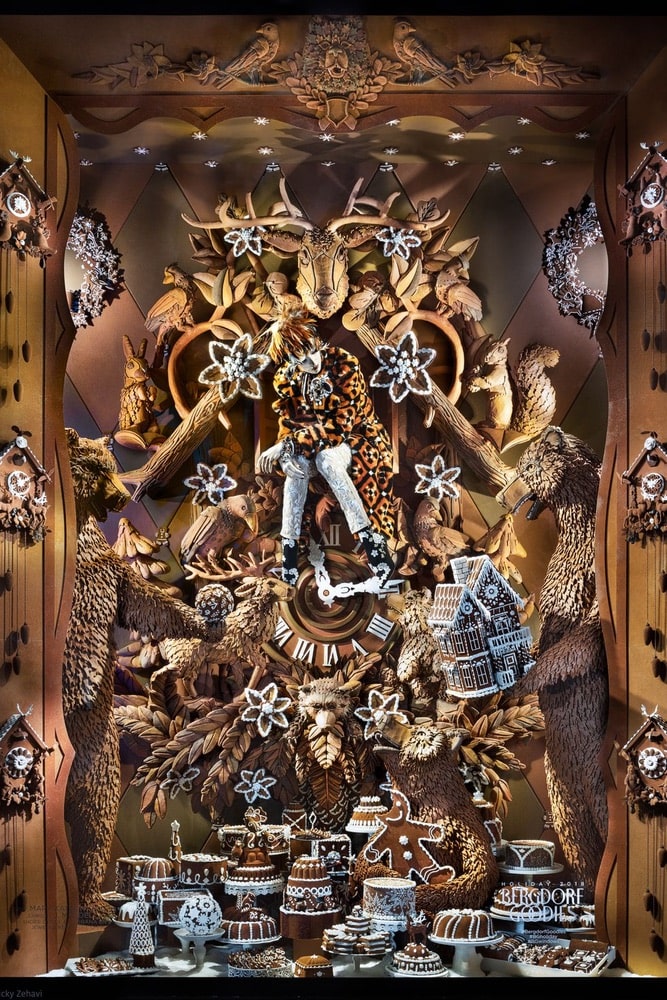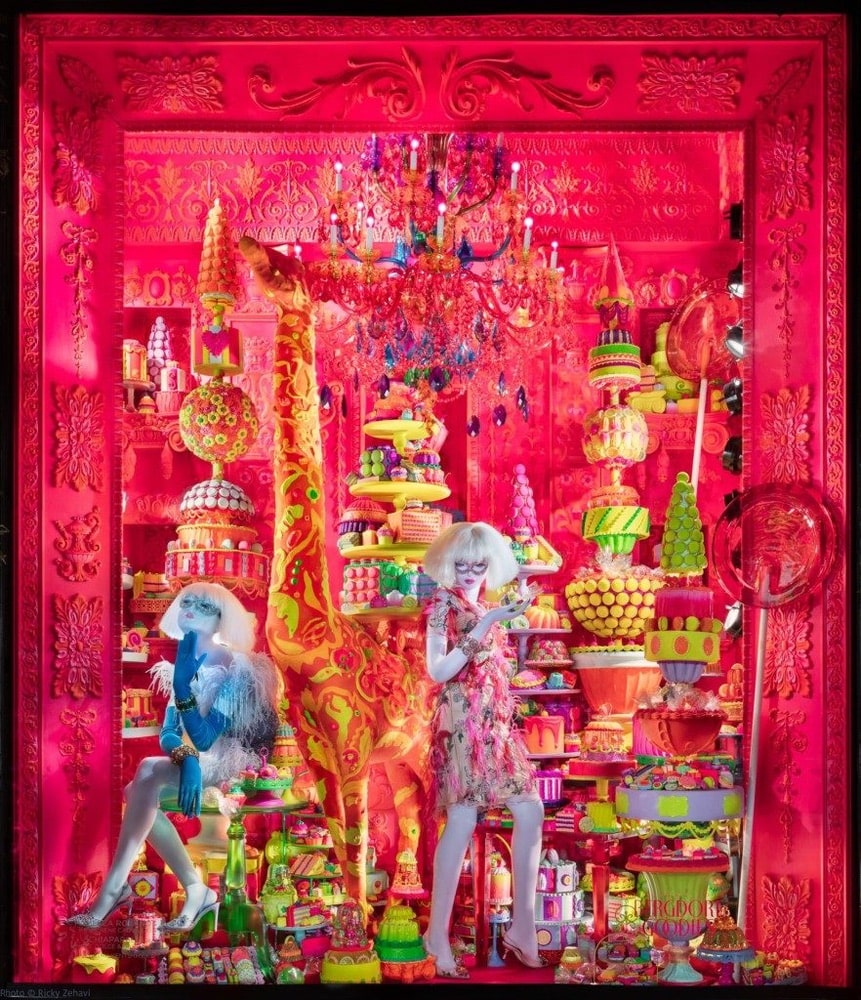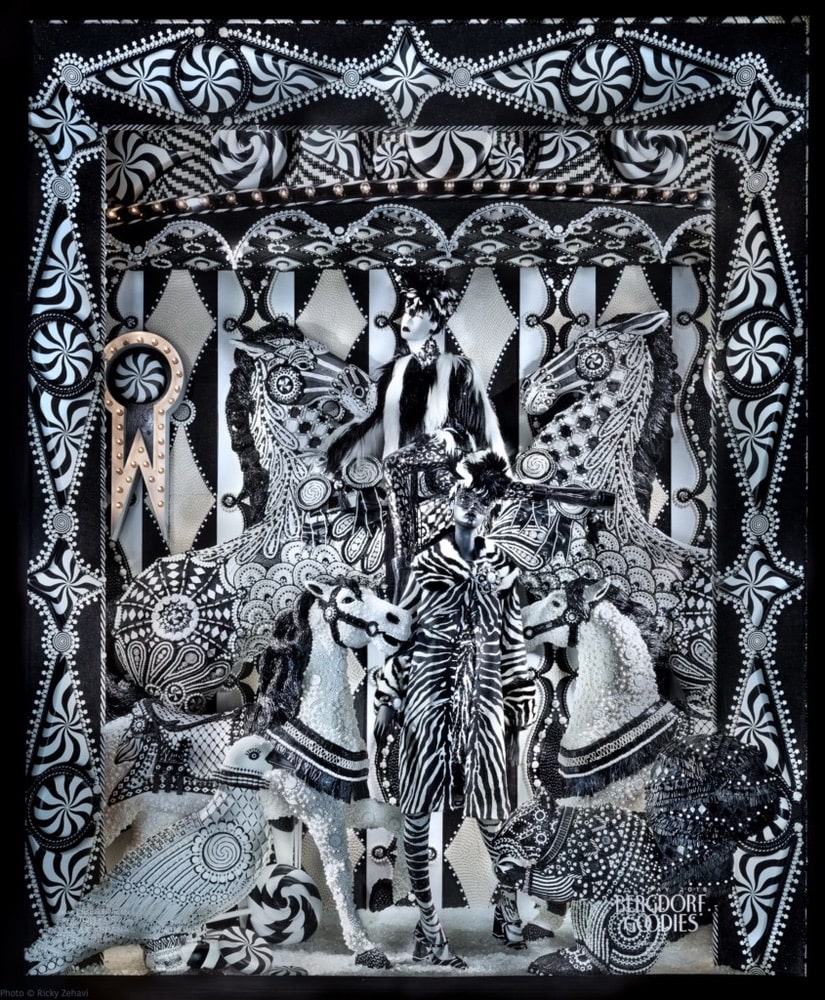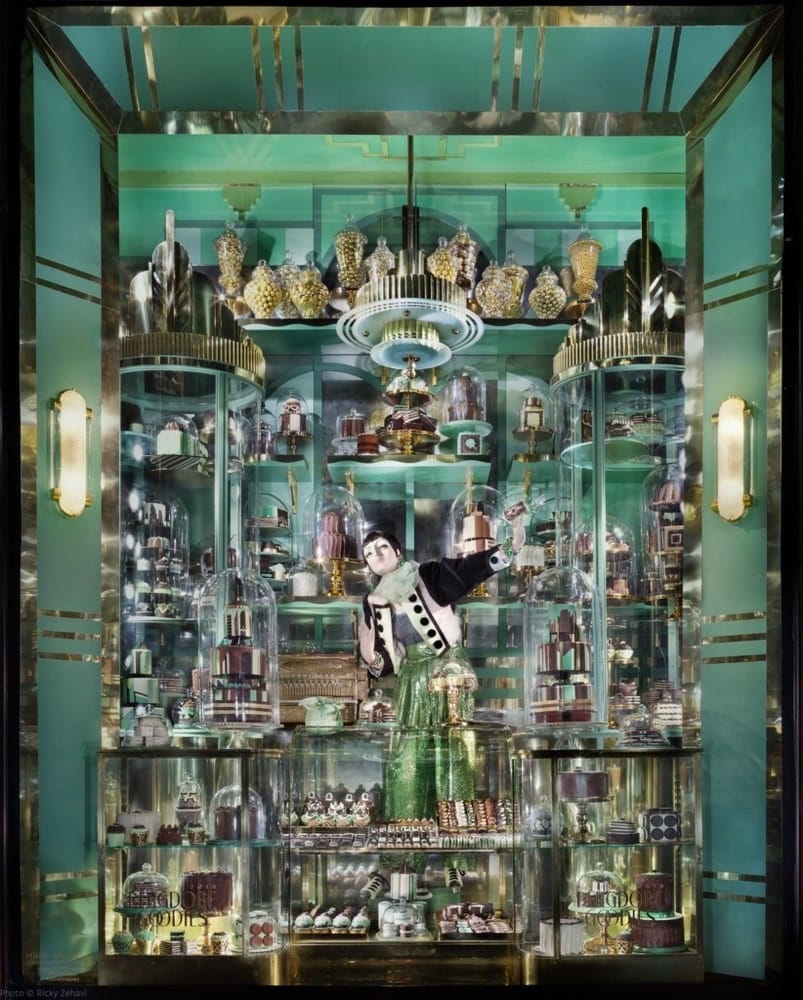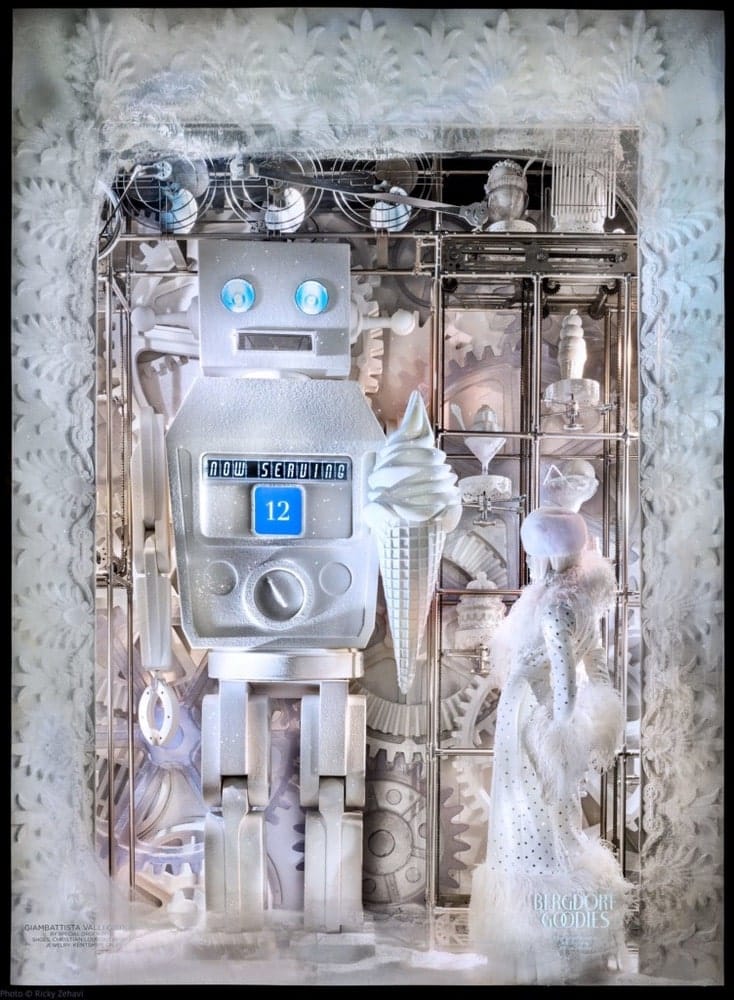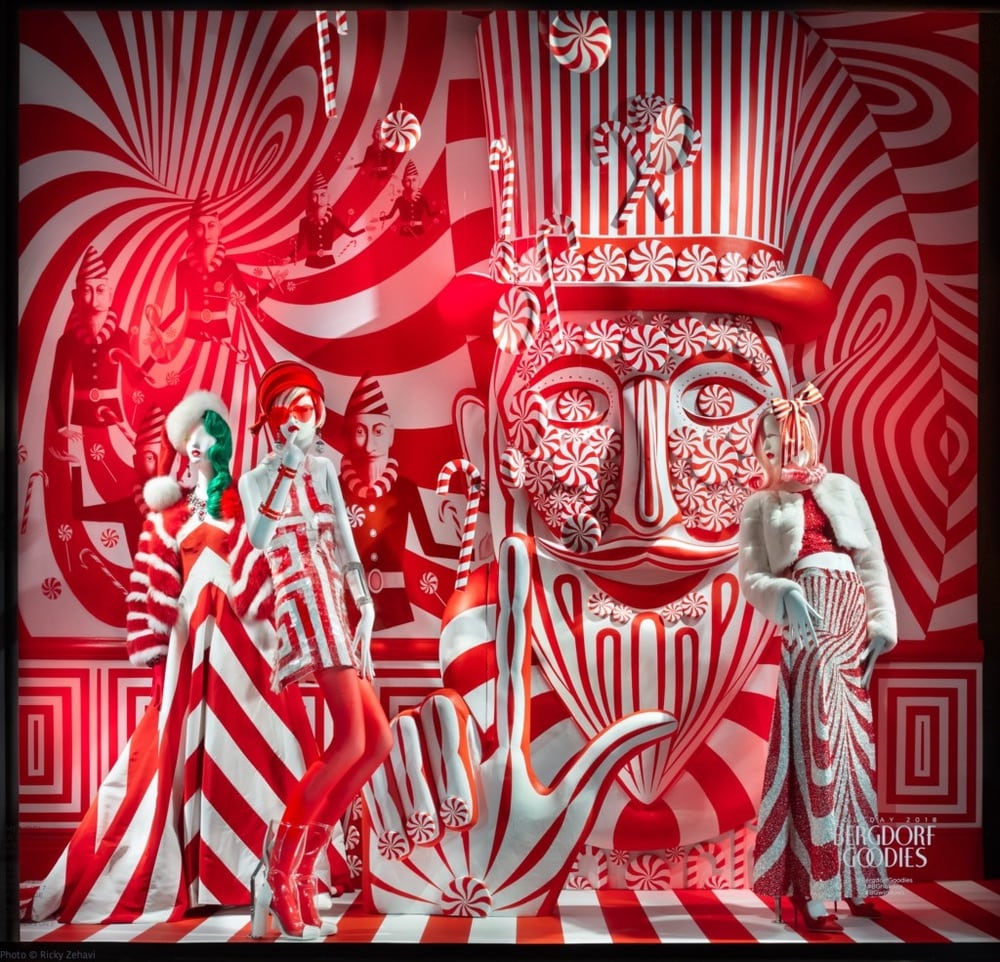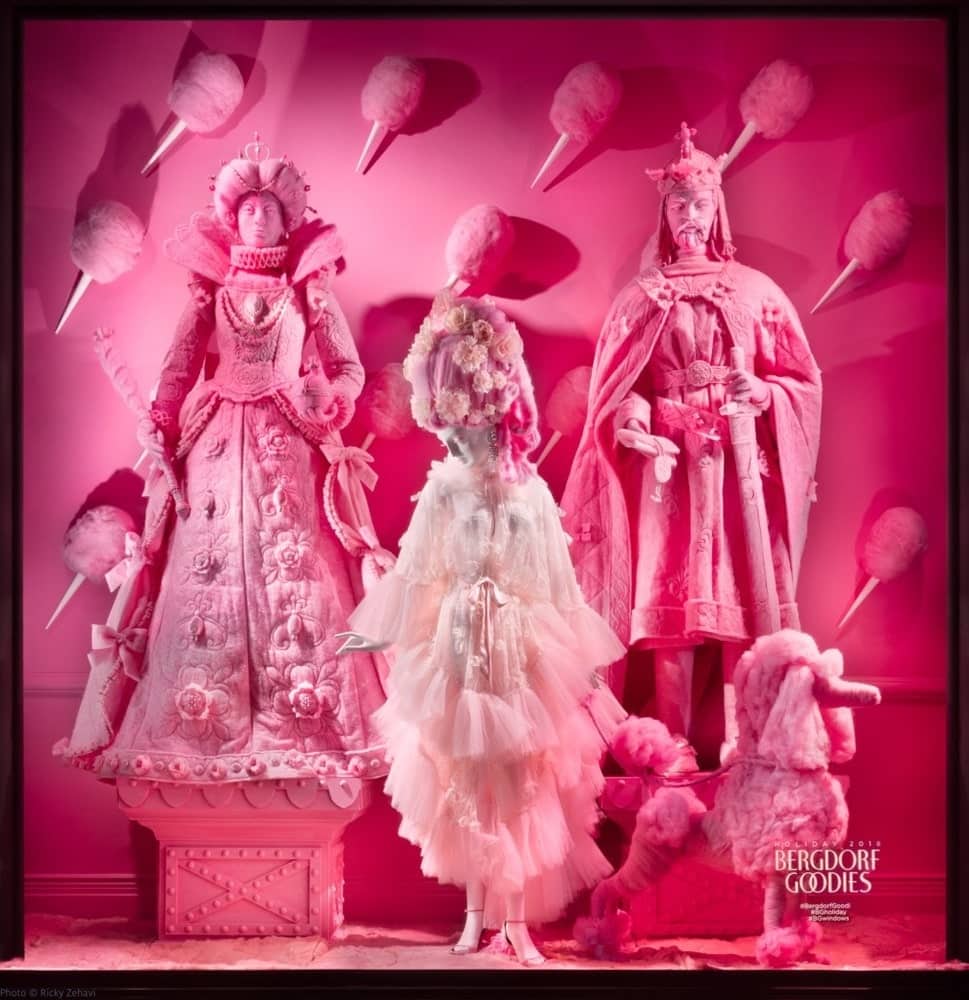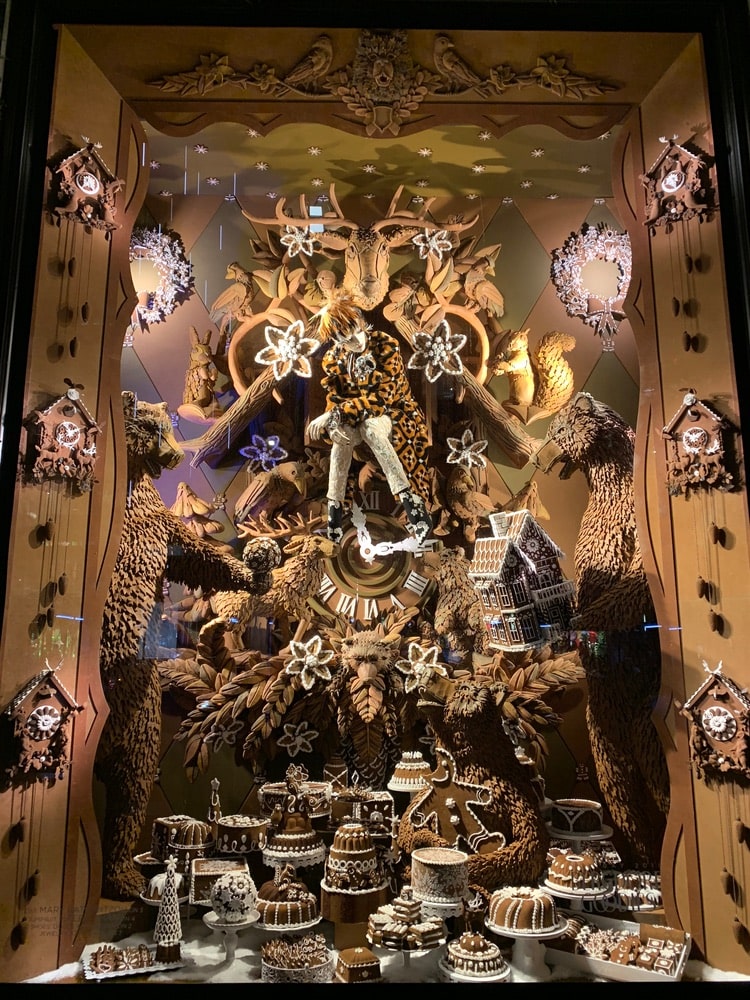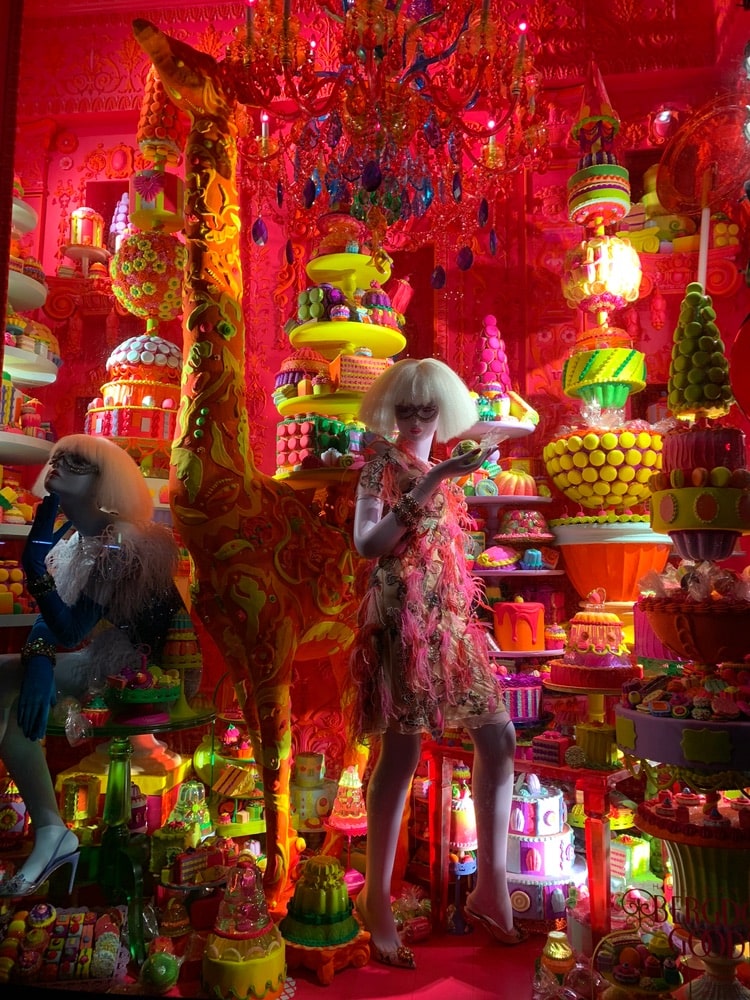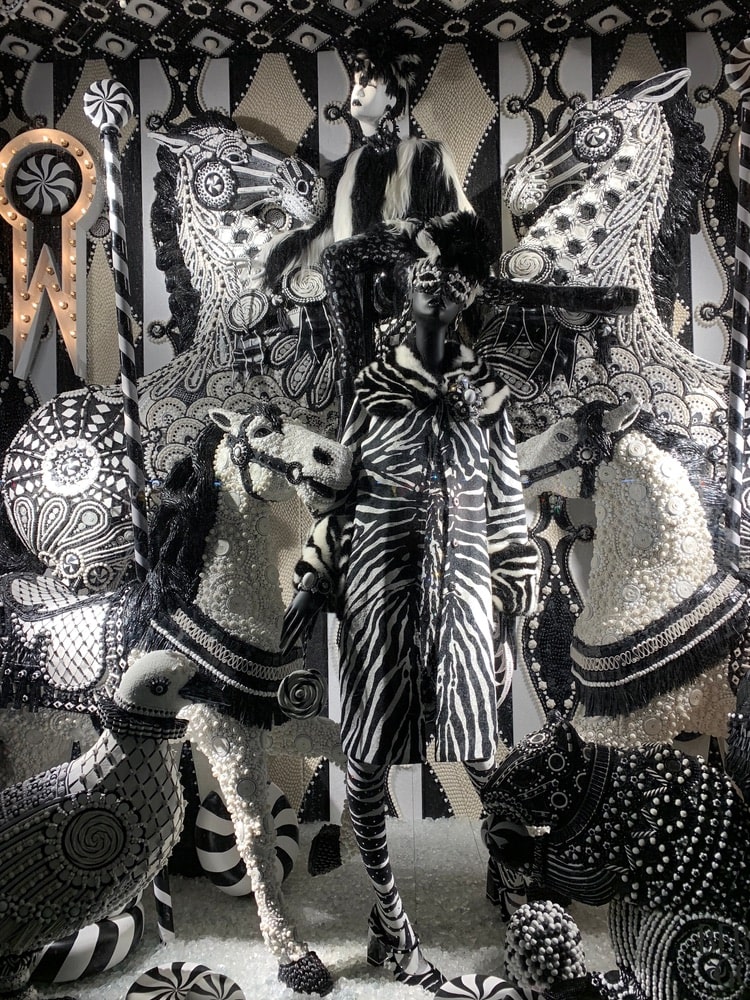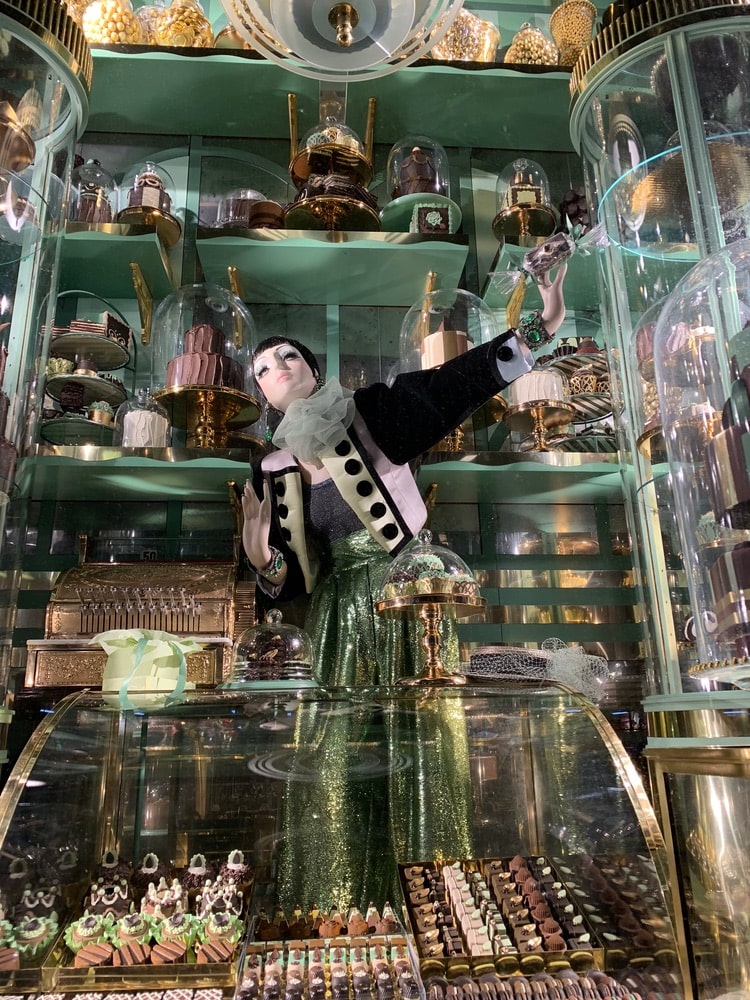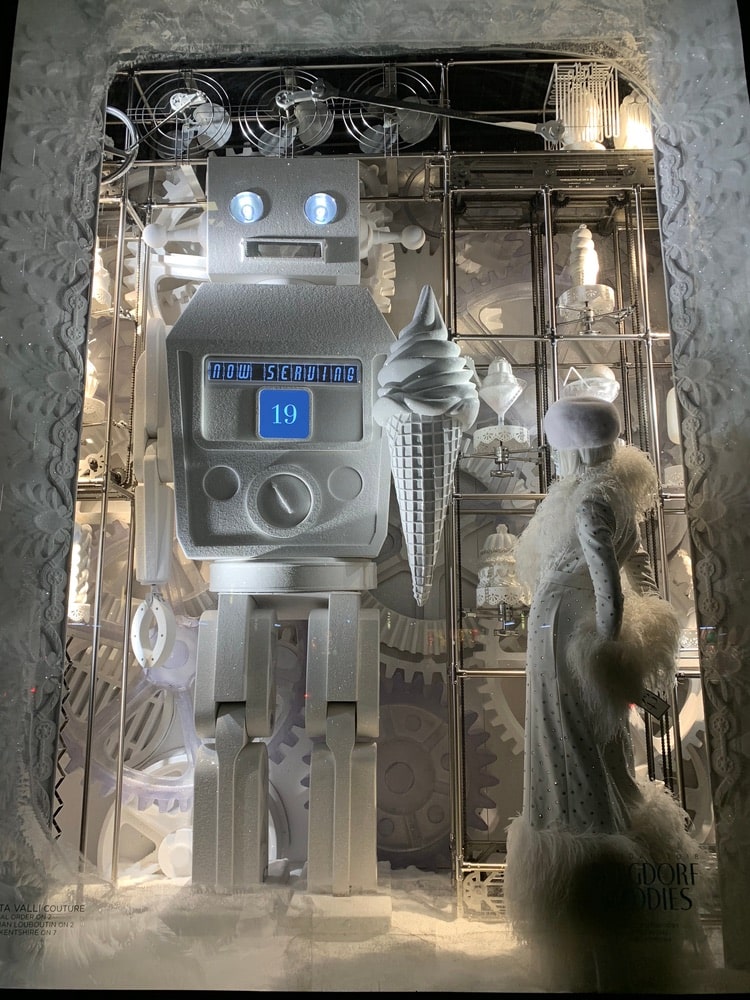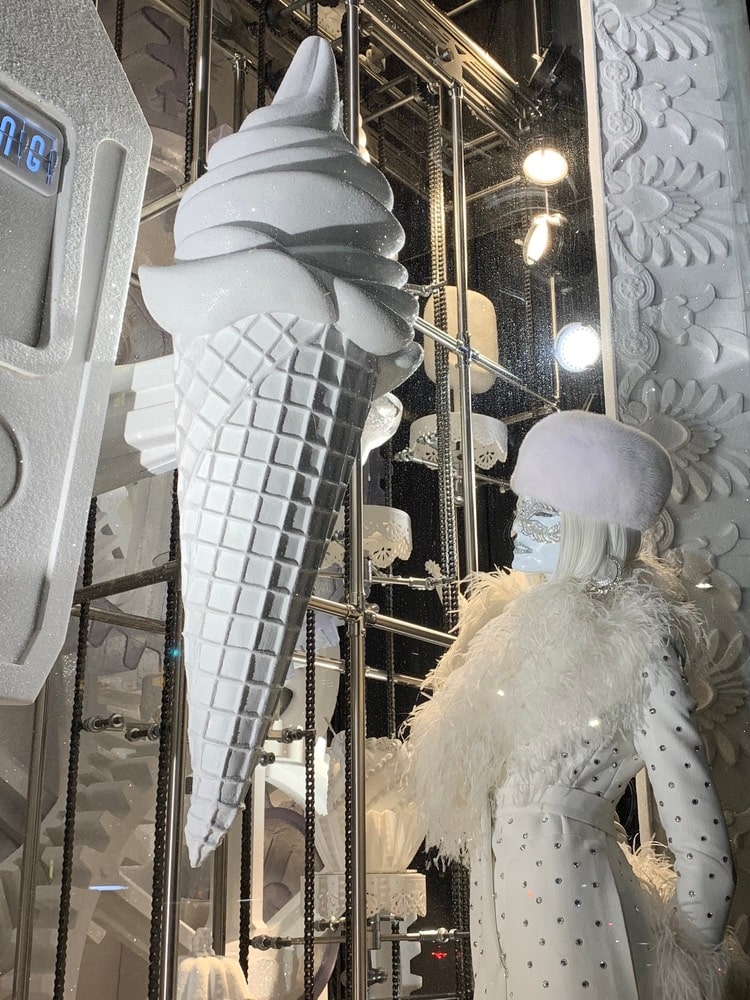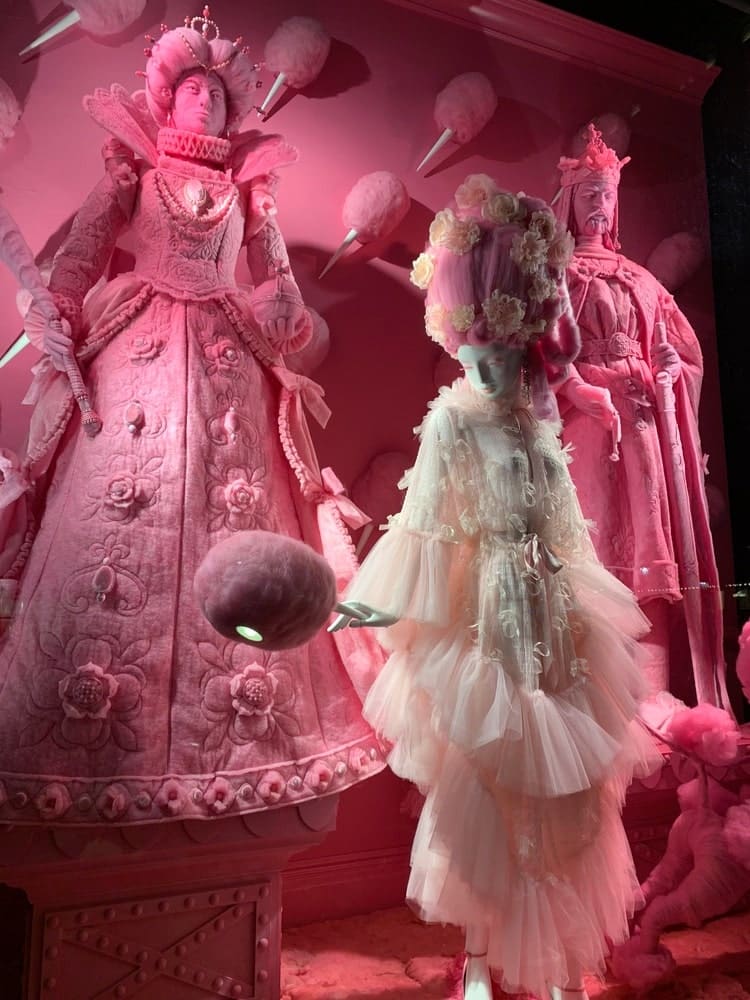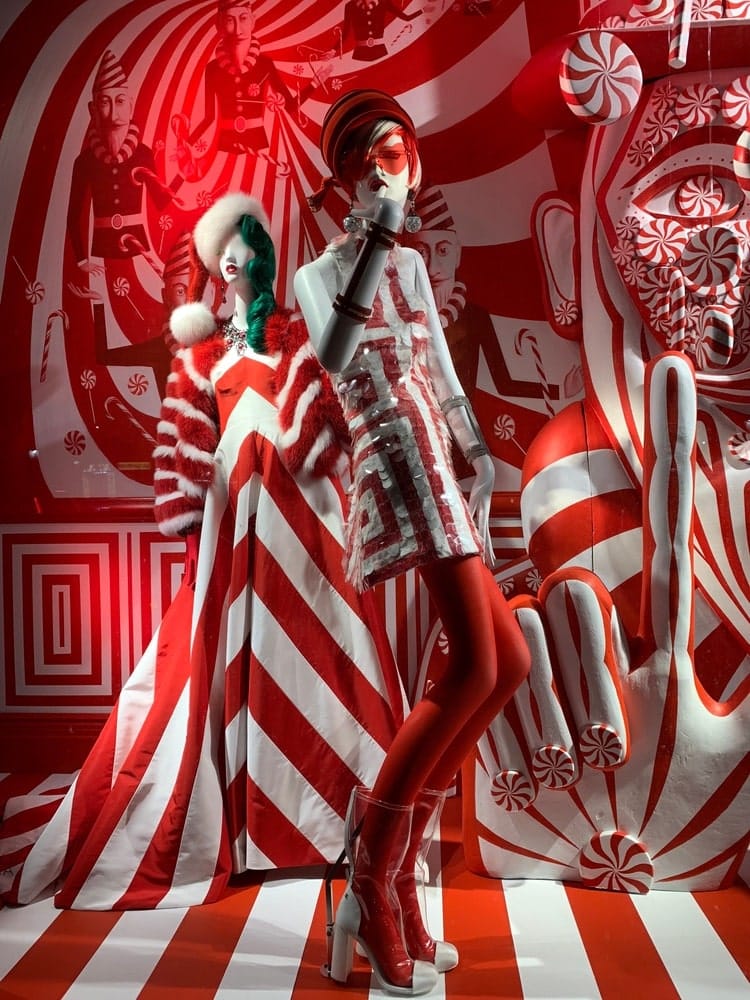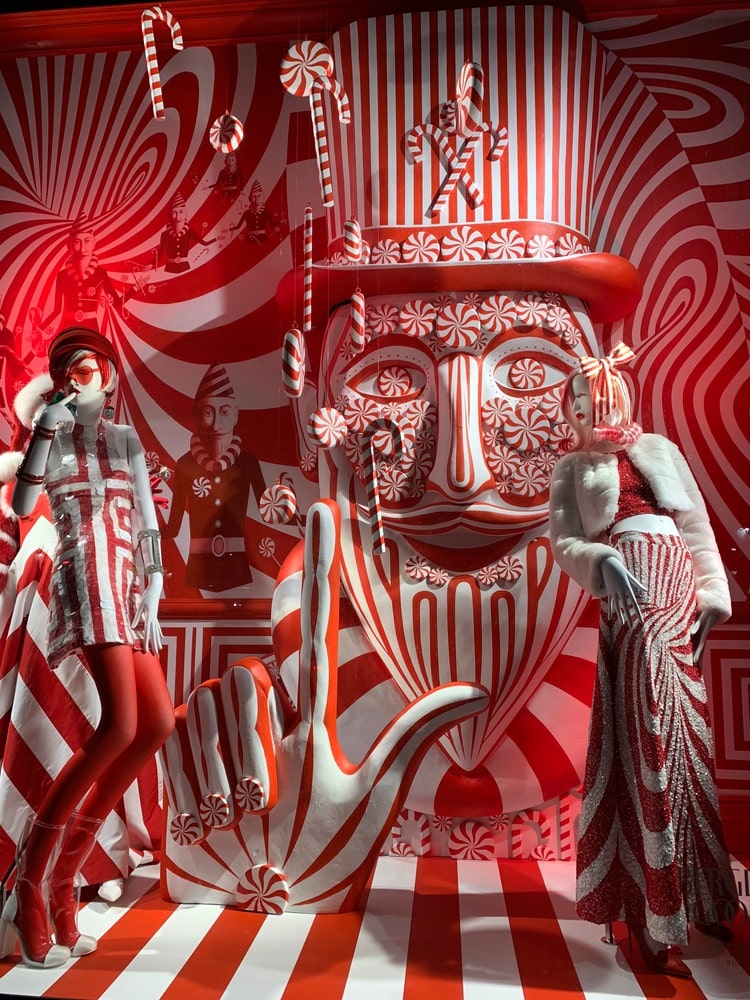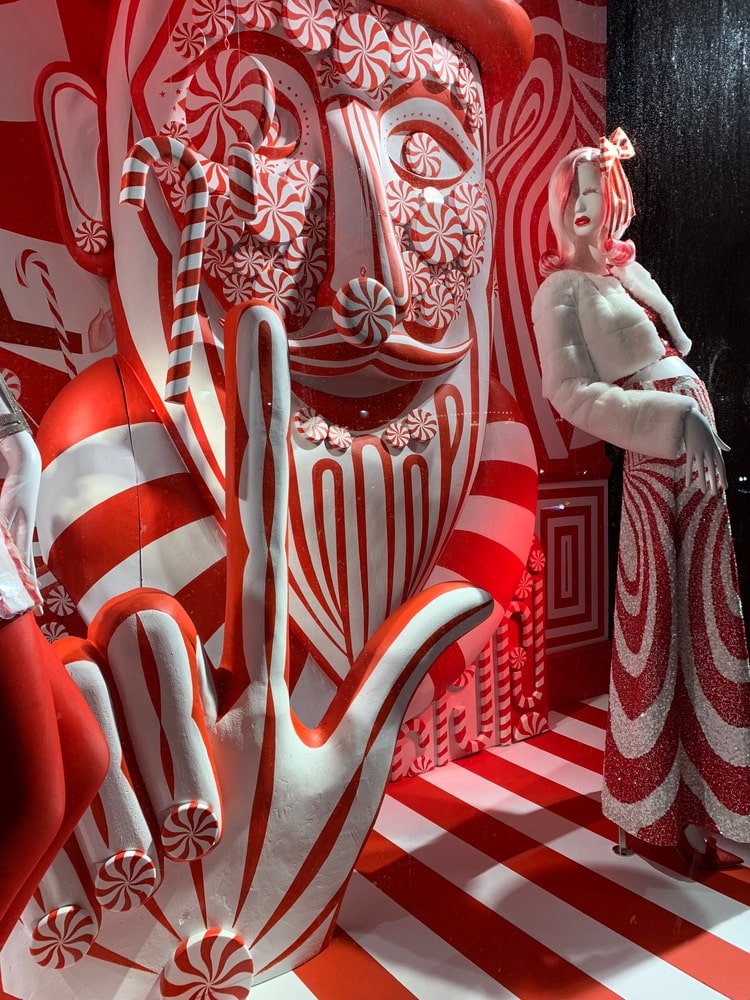 Bergdorf Goodman
754 Fifth Avenue
Theme: #BergdorfGoodies
If you know Bergdorf Goodman, you know their window displays are always some of the most magnificent works of art you've ever seen, year-round. This holiday season, Bergdorf is celebrating all things sweet with the theme #BergdorfGoodies, or as Senior Director of Visual Presentation David Hoey calls it, "a visual feast of fantastical desserts." Each window is a different scene including desserts that look tasty enough to eat—but it's mostly all fake. Hoey, alongside other artists, working for months sourcing materials to craft these treats. He says, "We made twisty flat ribbon candy by running Hydrocal (plaster) through a pasta machine and hand-twisting it. You'll see asphalt roofing, which looks like black sugar, and the only real products: Jelly Belly jelly beans, Champagne Bubble candies, and cinnamon used to powder-coat the gingerbread window to make it look nice, and cake." Be sure to fix your sweet tooth after seeing these mouthwatering windows by stopping by BG's Palette eatery for some real dessert and even more eye candy.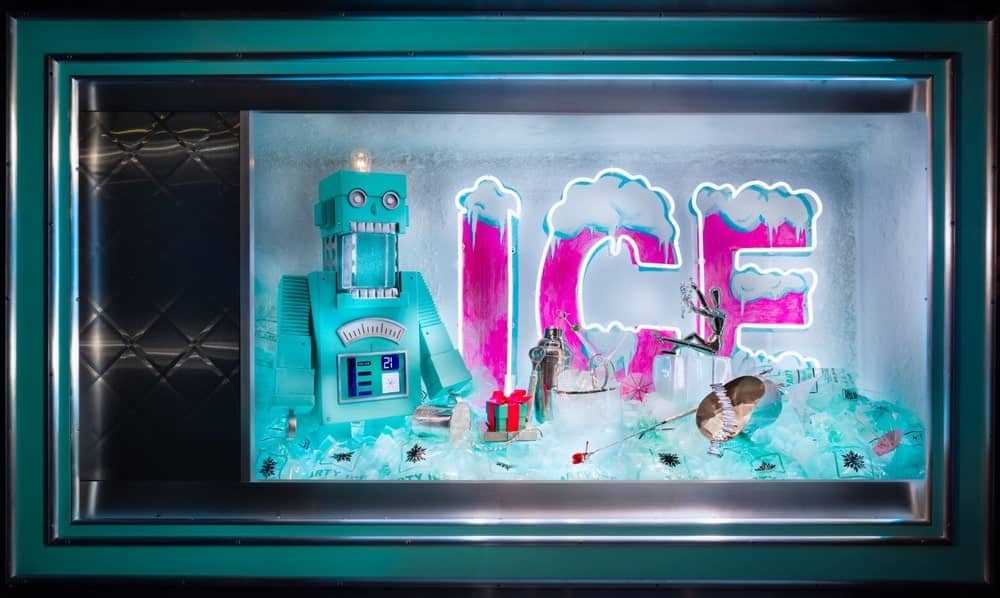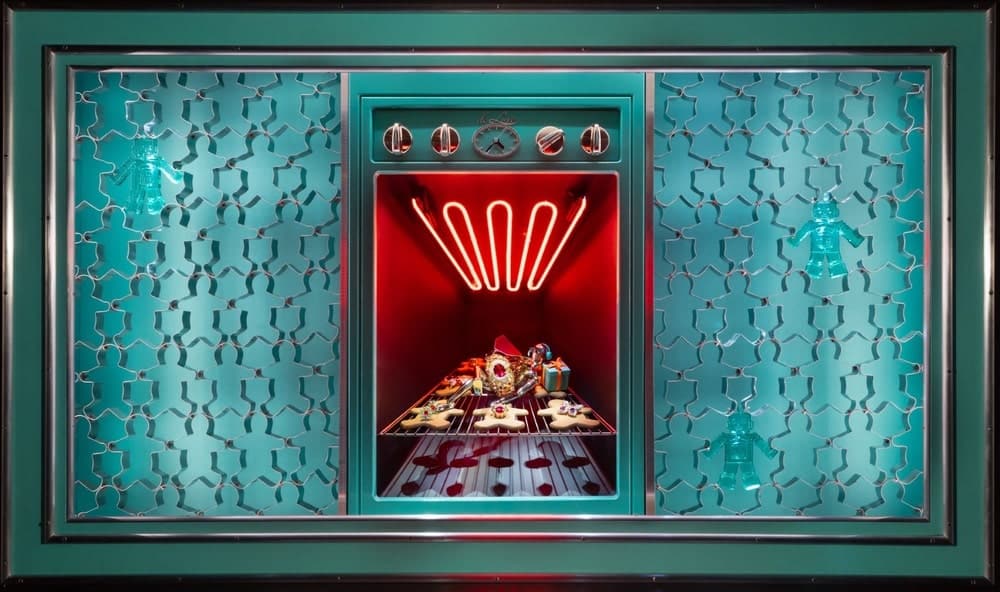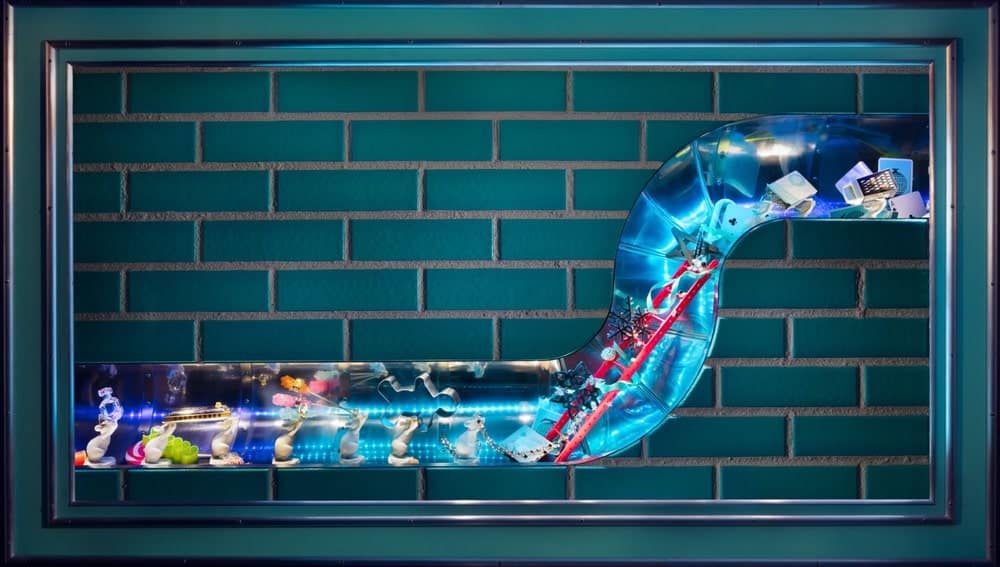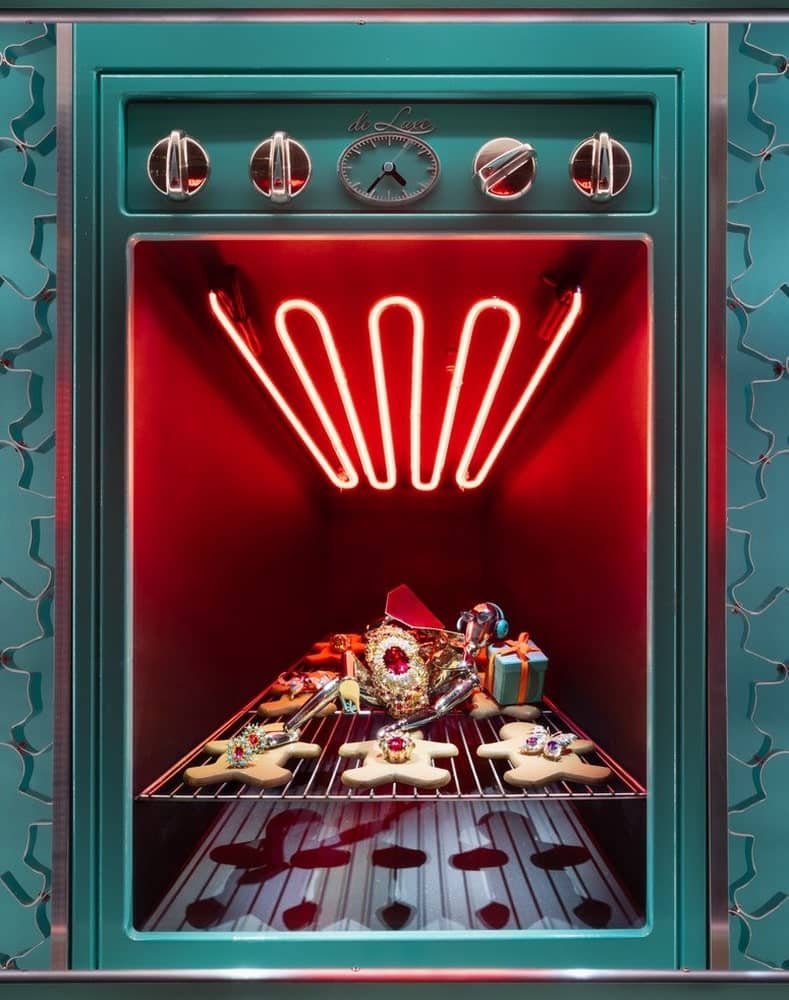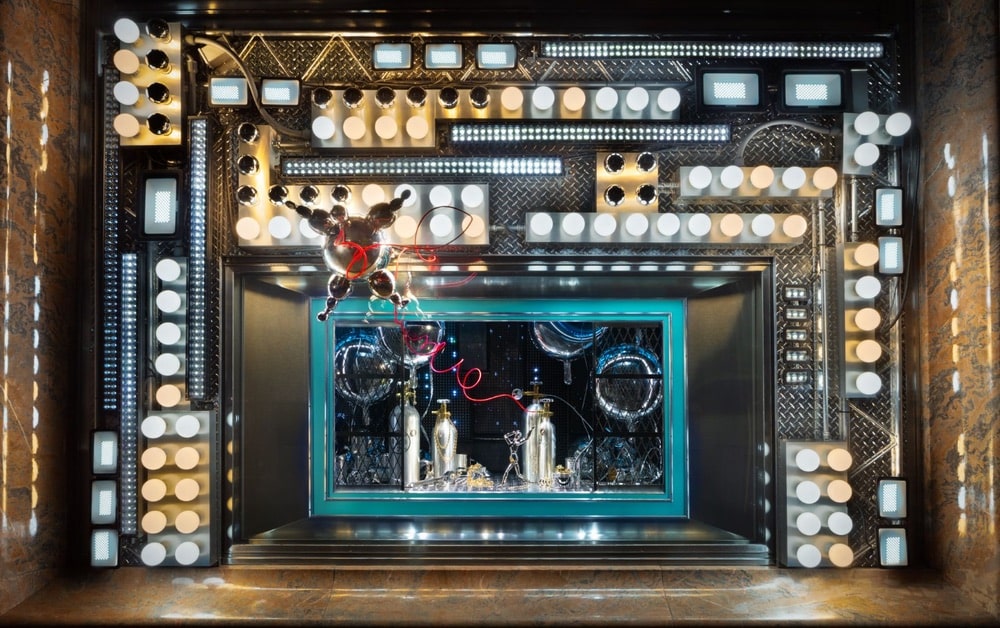 Tiffany & Co.
727 Fifth Avenue
Theme: The Holidays Made by Tiffany
For this year's holiday window displays, Tiffany & Co. pays respect to Gene Moore and his imaginative displays from the 1960s, with a little flair added—a holiday hero! The holiday hero, a chrome articulated figure first seen in Moore's 1960s windows, is reimagined in a whimsical holiday construction scene that illustrates charming and surprising events that unfold before your eyes. Each window in the iconic Fifth Avenue flagship store features characters alongside iconic jewelry pieces with variations of Tiffany Blue and pops of fluorescent colors, adding a modern edge to this classic aesthetic.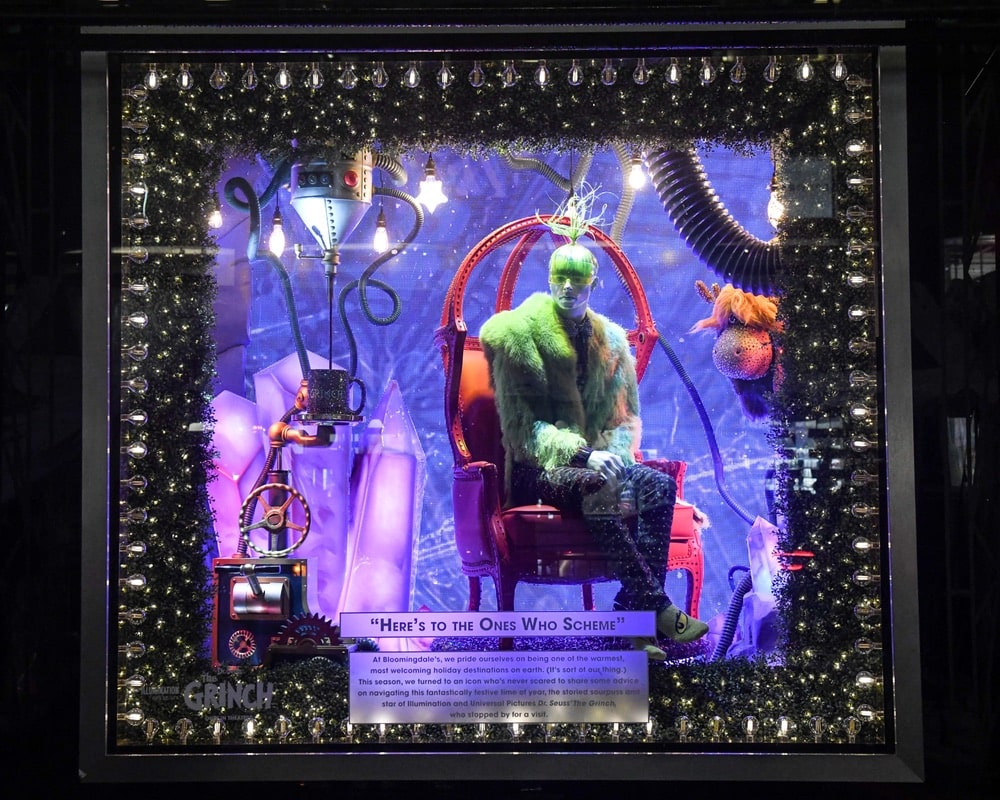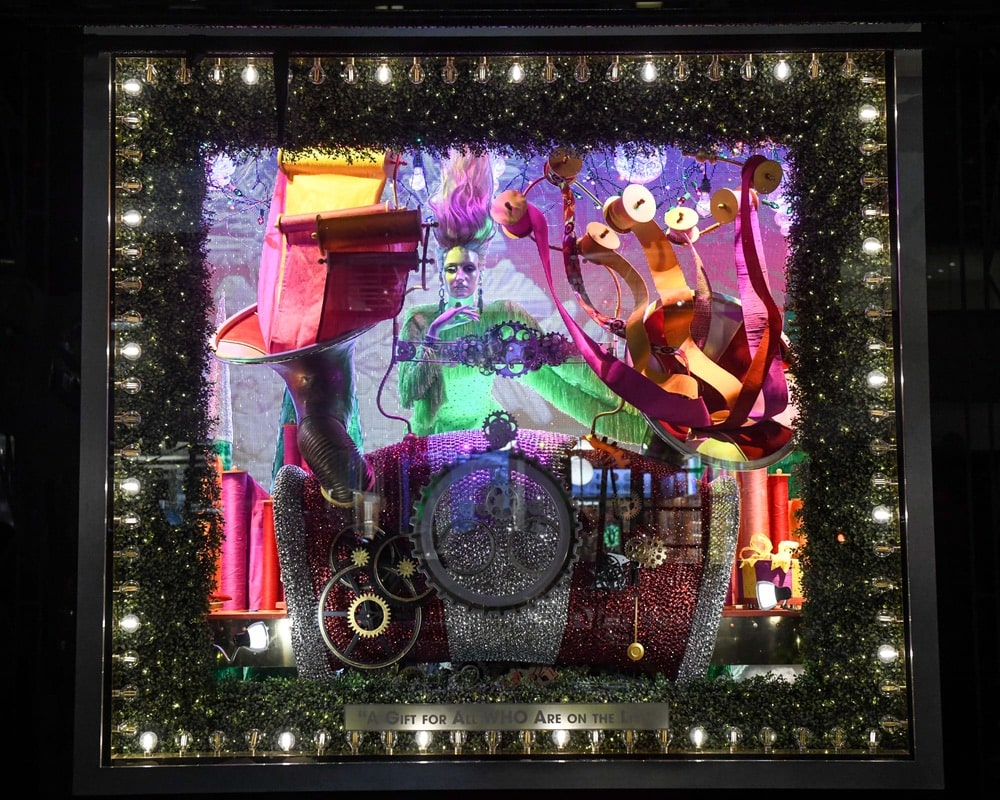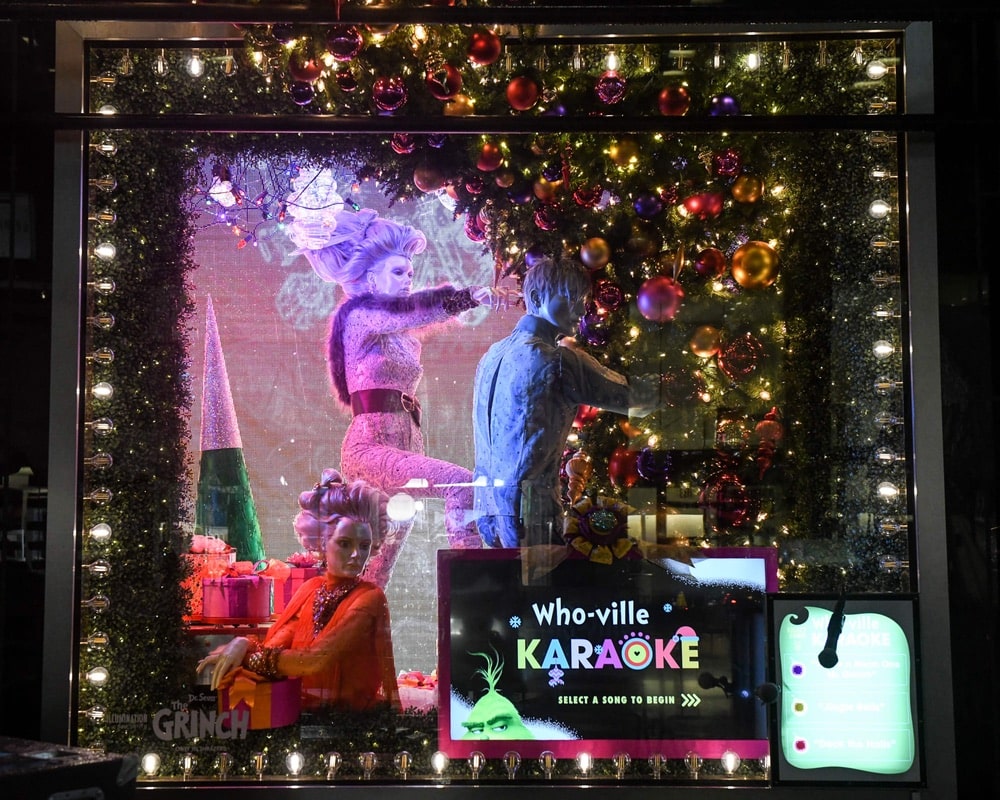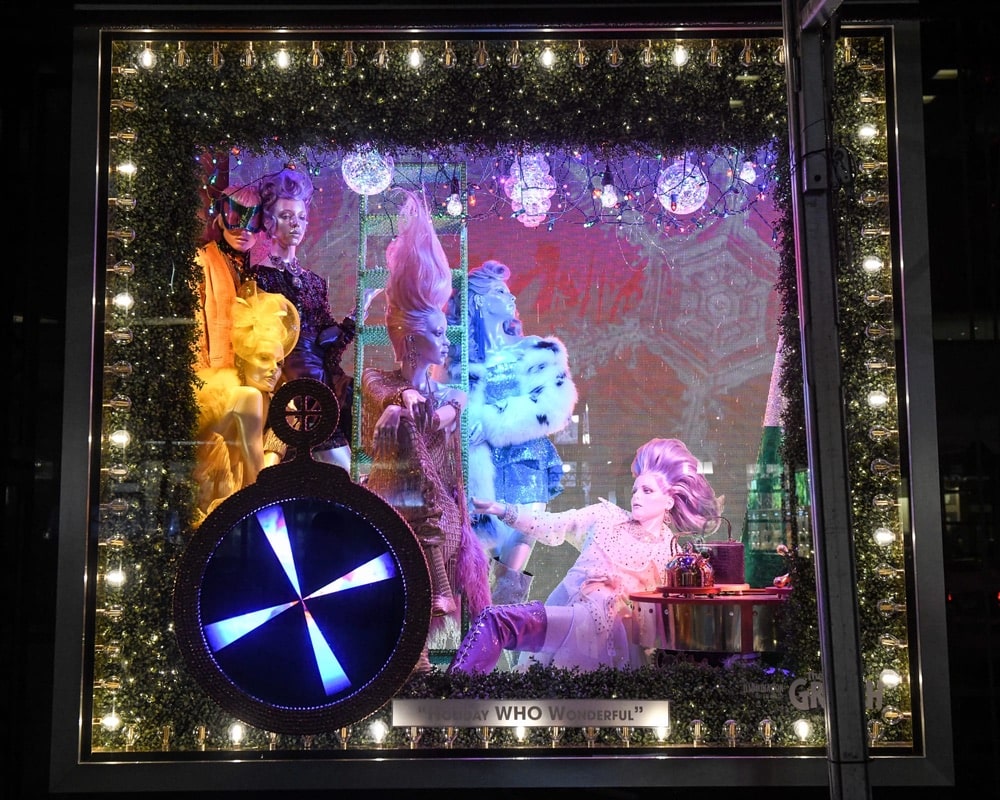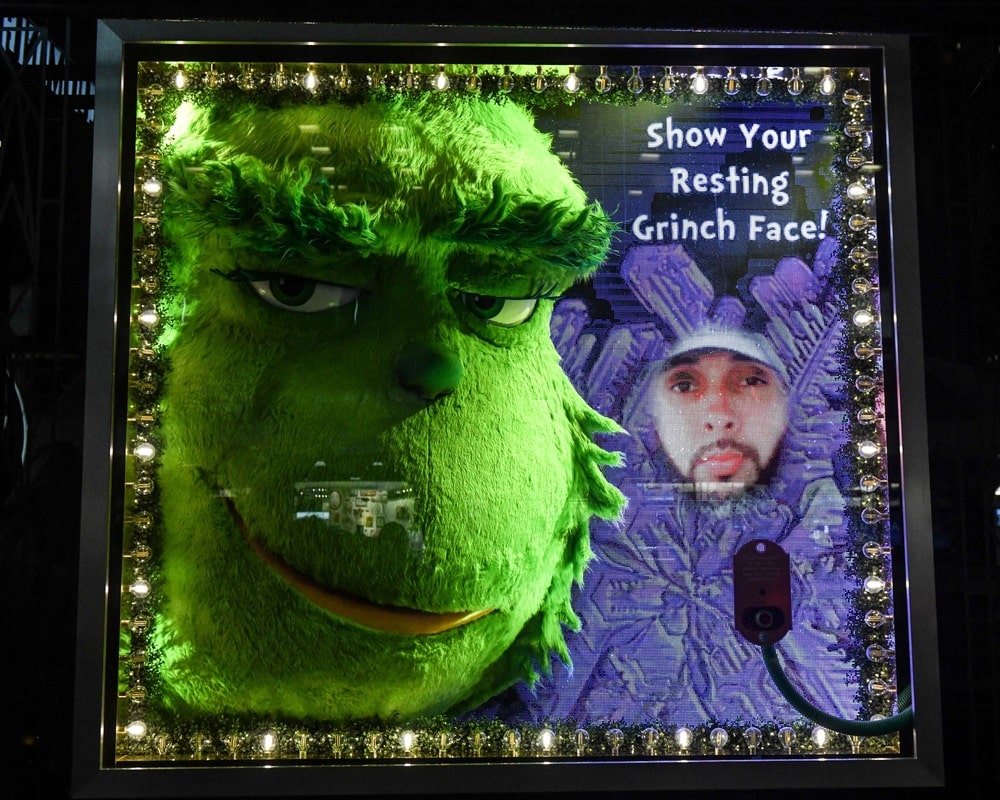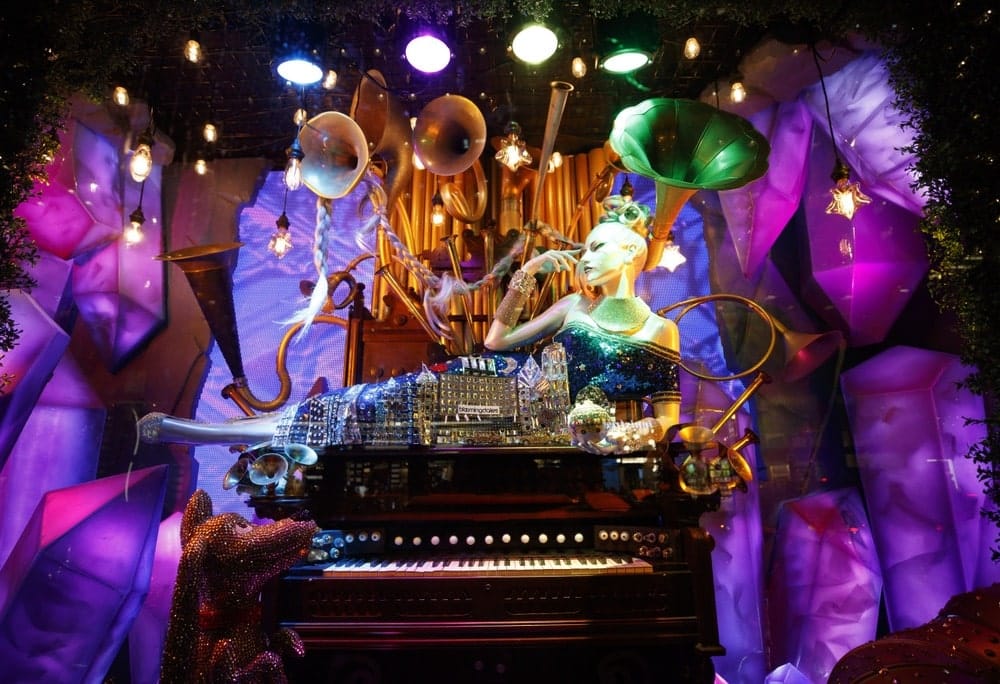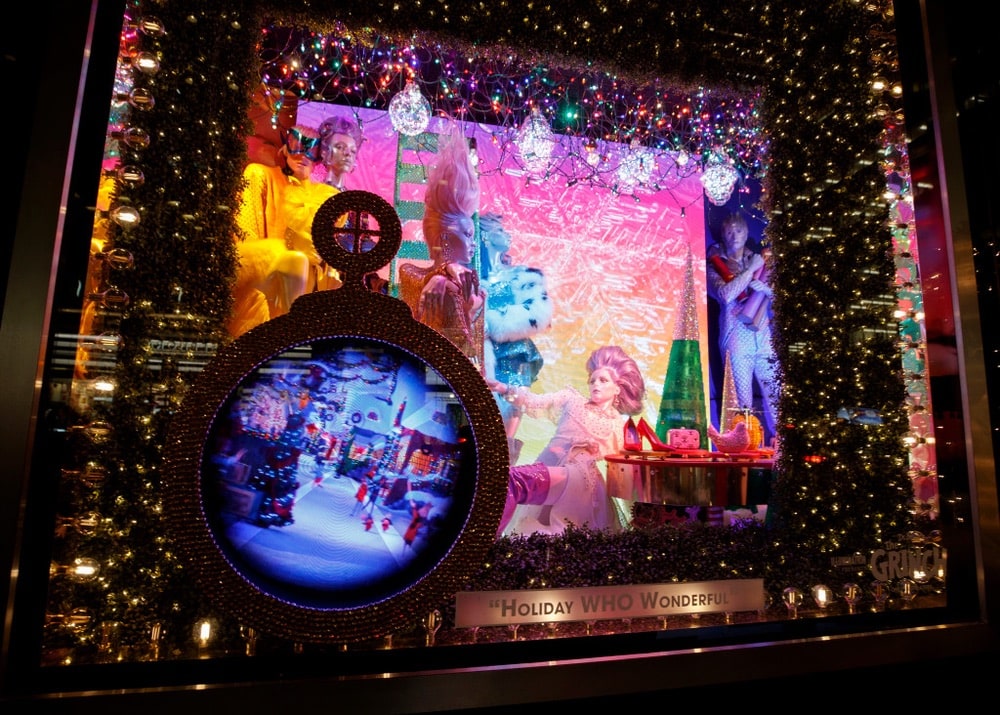 Bloomingdale's
Lexington Avenue
Theme: Dr. Seuss's The Grinch
The Grinch might have stolen Christmas, but this year, he's also stealing the spotlight in the Bloomingdale's holiday window displays! In light of the new The Grinch movie, Bloomingdale's took cues from Dr. Suess's holiday classic by turning all Grinches to holiday cheermeisters.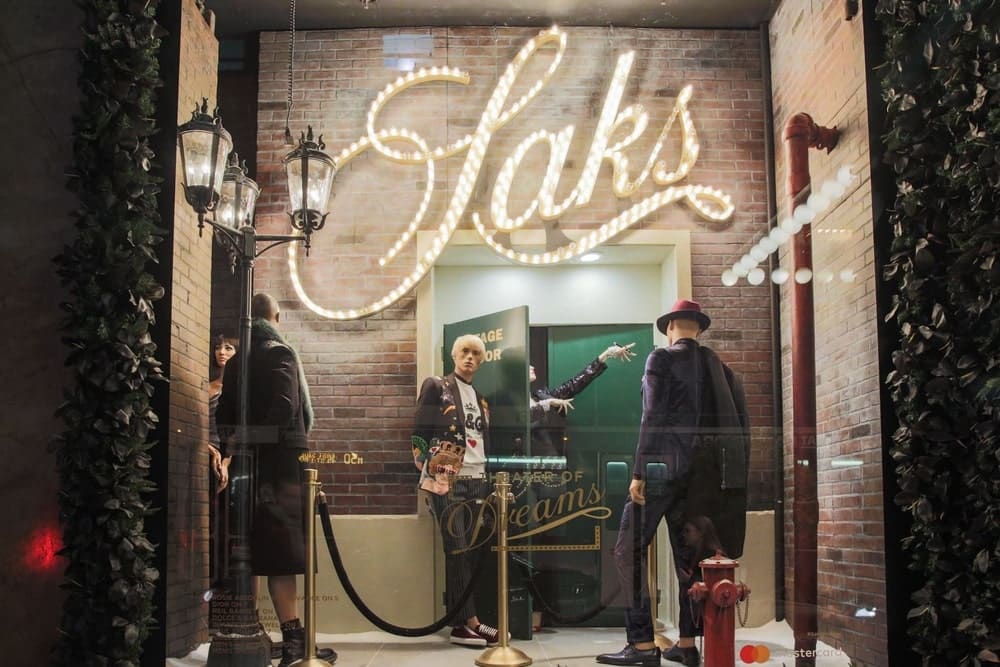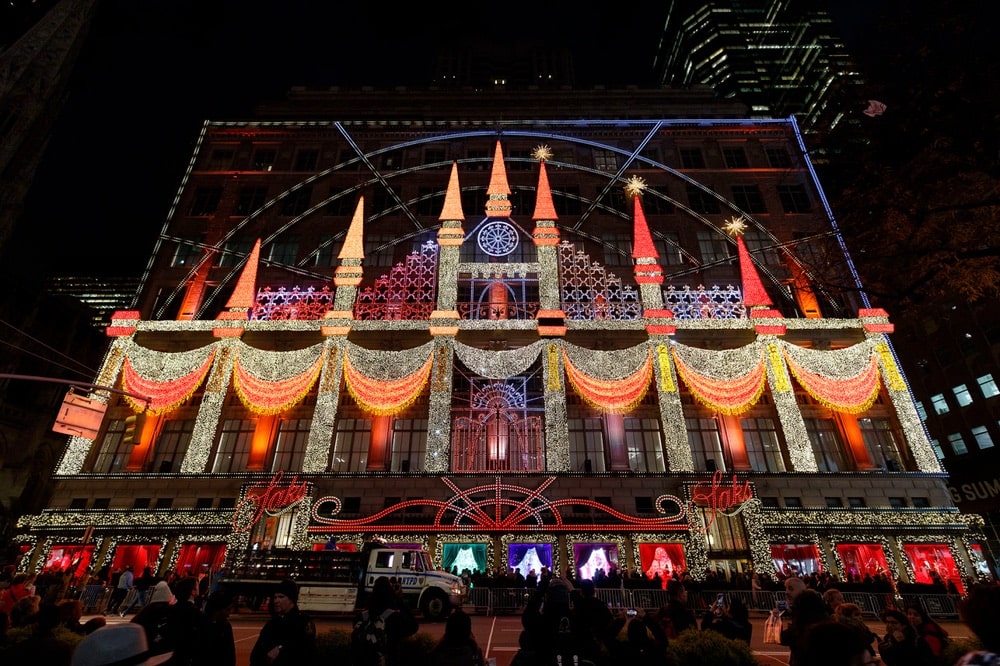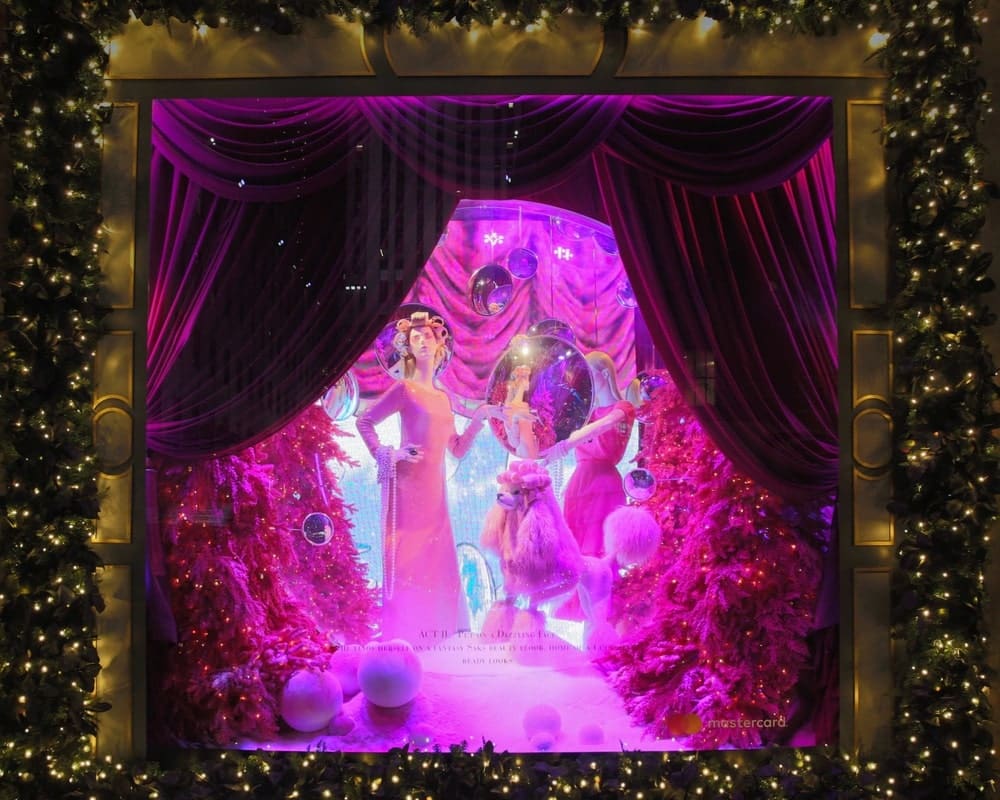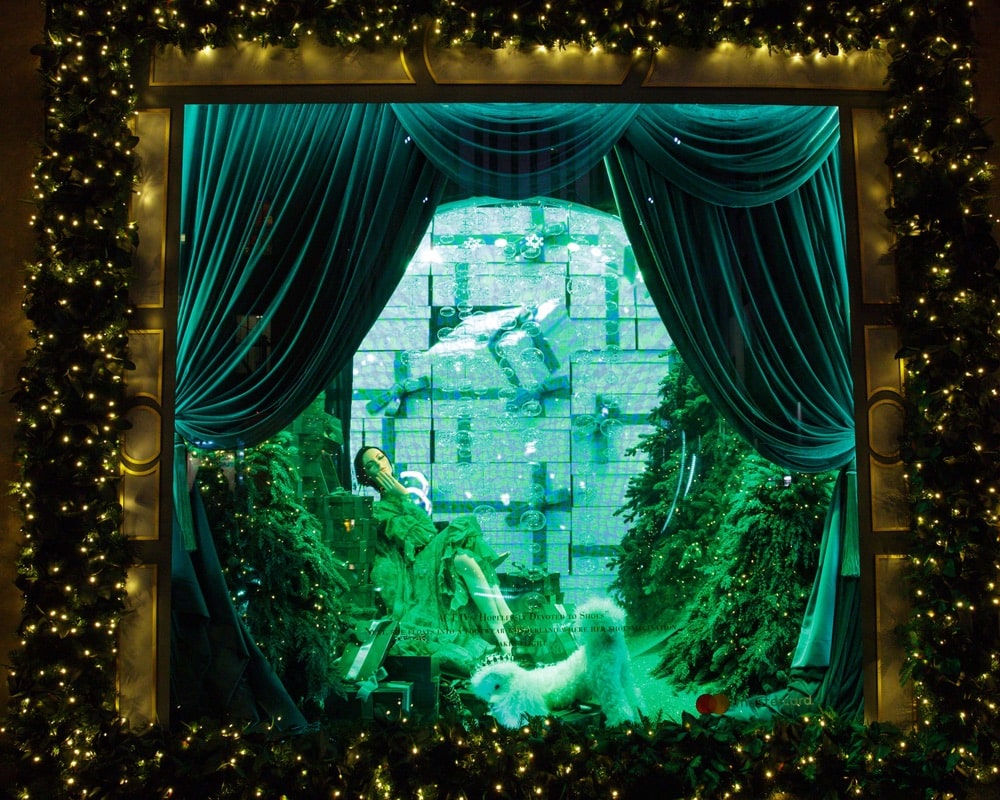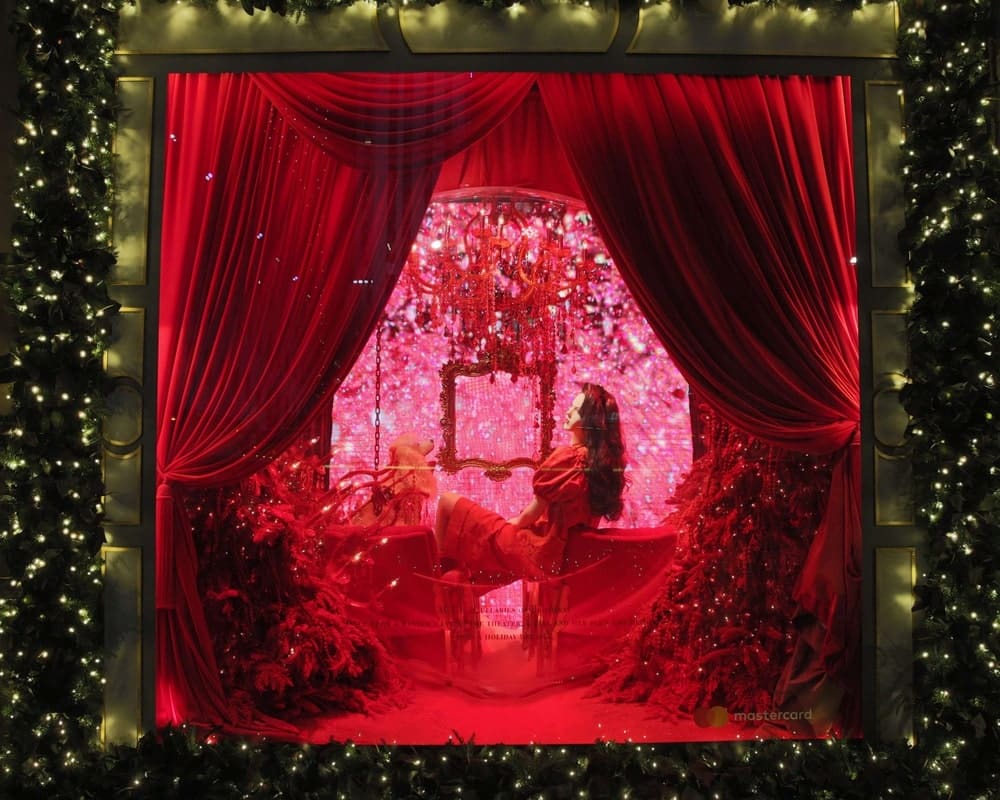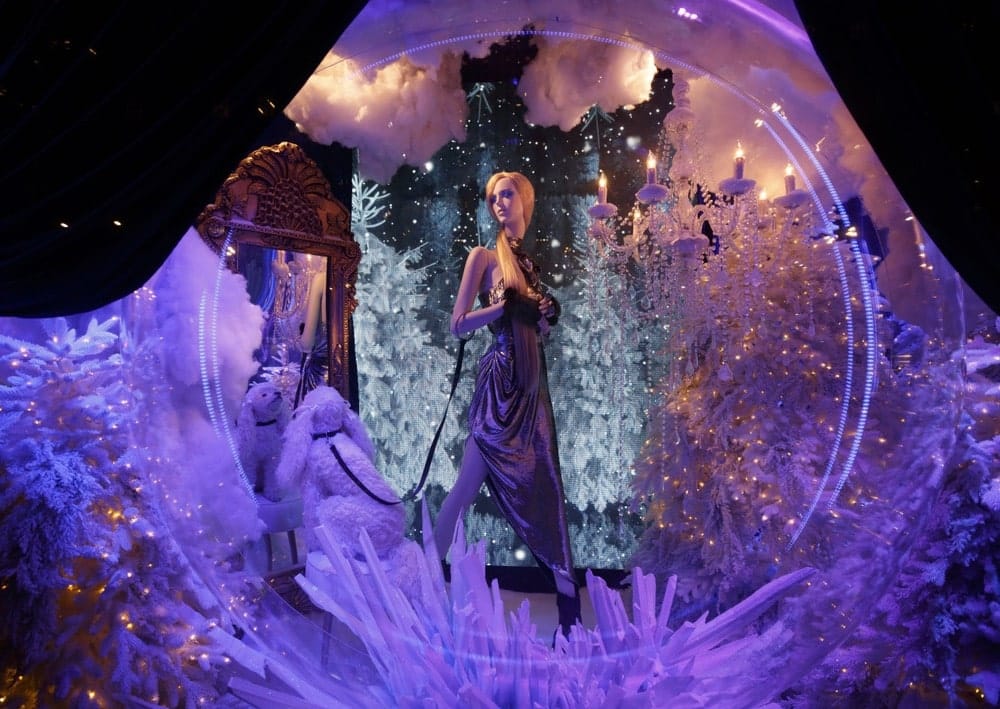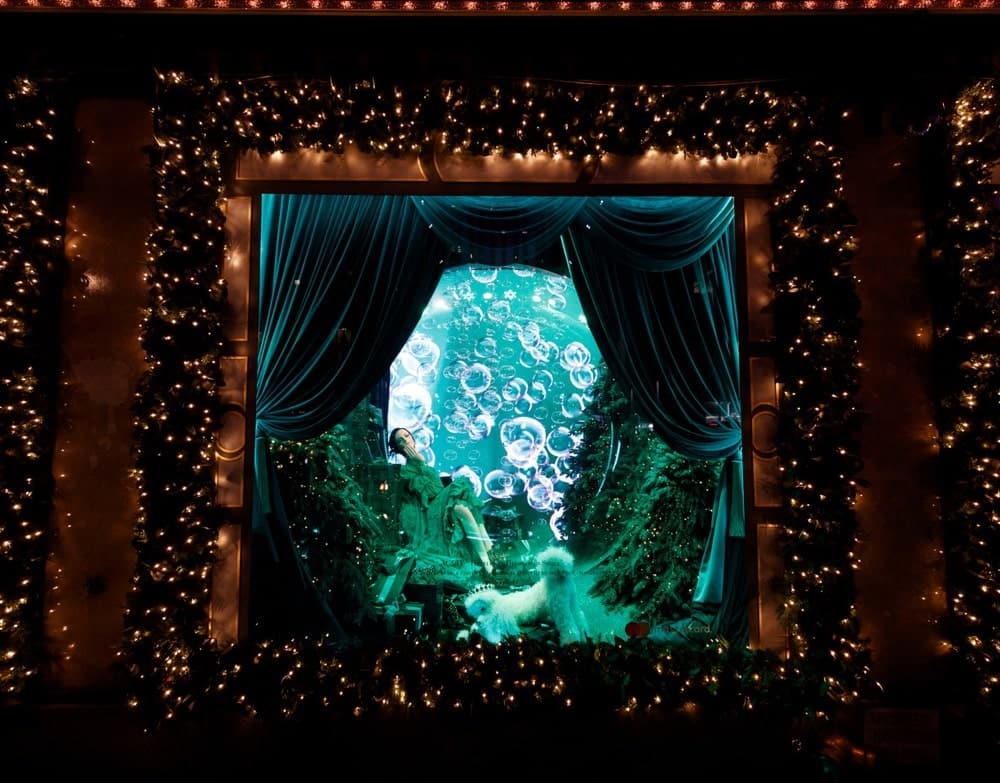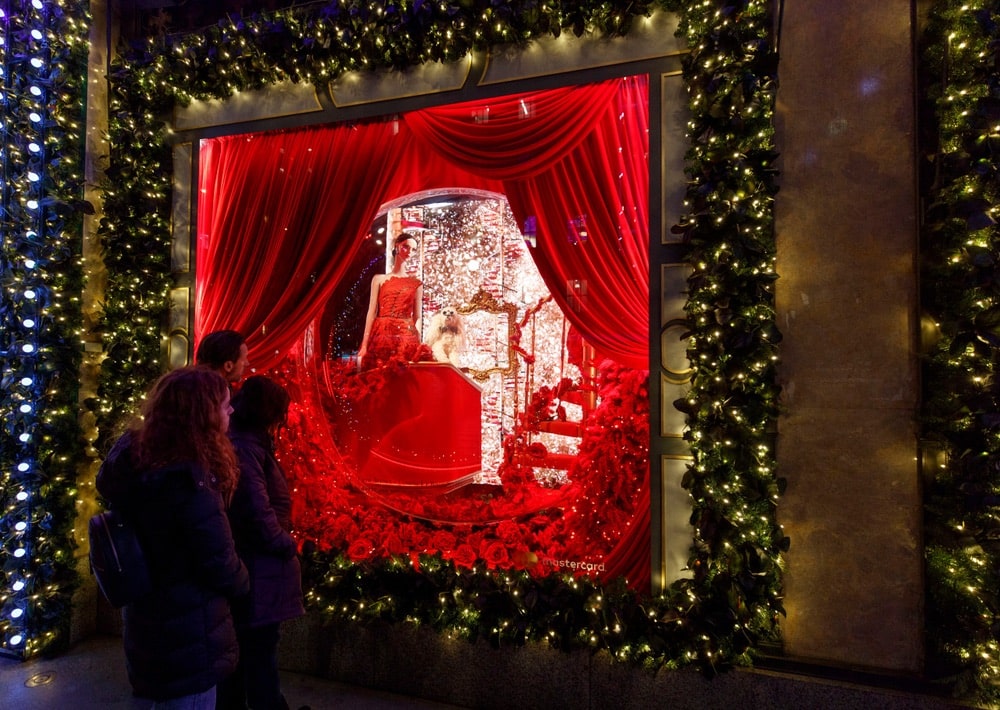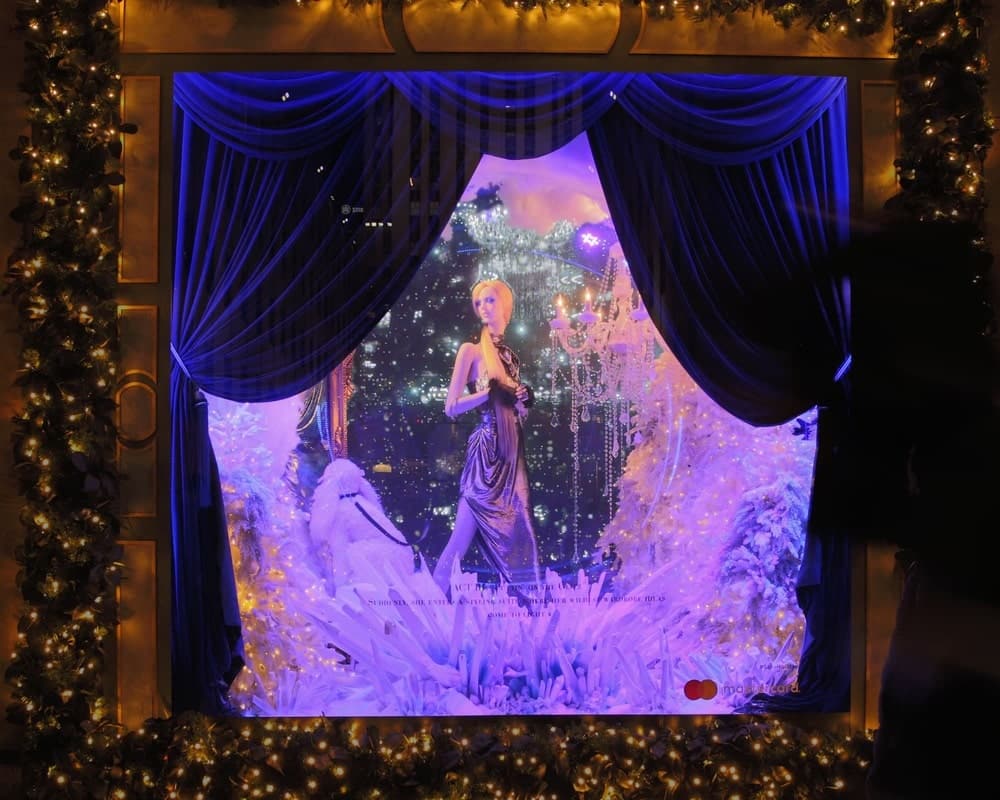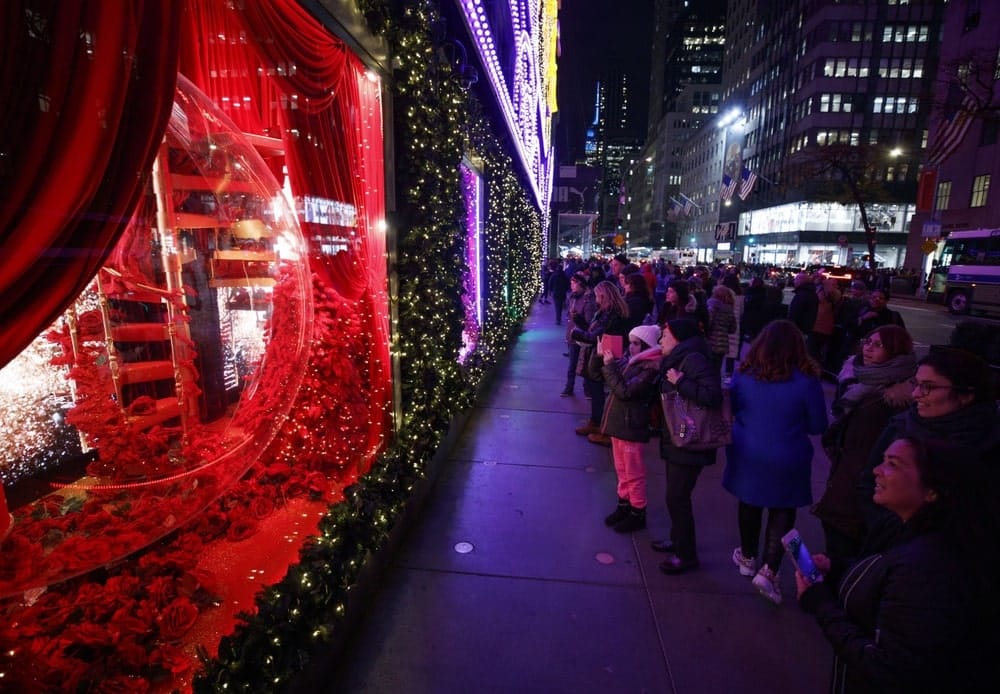 Saks Fifth Avenue
611 Fifth Avenue
Theme: Theater of Dreams
We all know Saks Fifth Avenue is one of the go-to spots for its holiday light show just across from Rockefeller Center Plaza, and it's also home to some of the best holiday windows with this year's ode to Broadway! The department store's six window displays along Fifth Avenue have been dedicated to depict a Theater of Dreams in partnership with Broadway Care/Equity Fights AIDS. Each window display illustrates the "shopper's dream" as they journey through the store's luxurious products.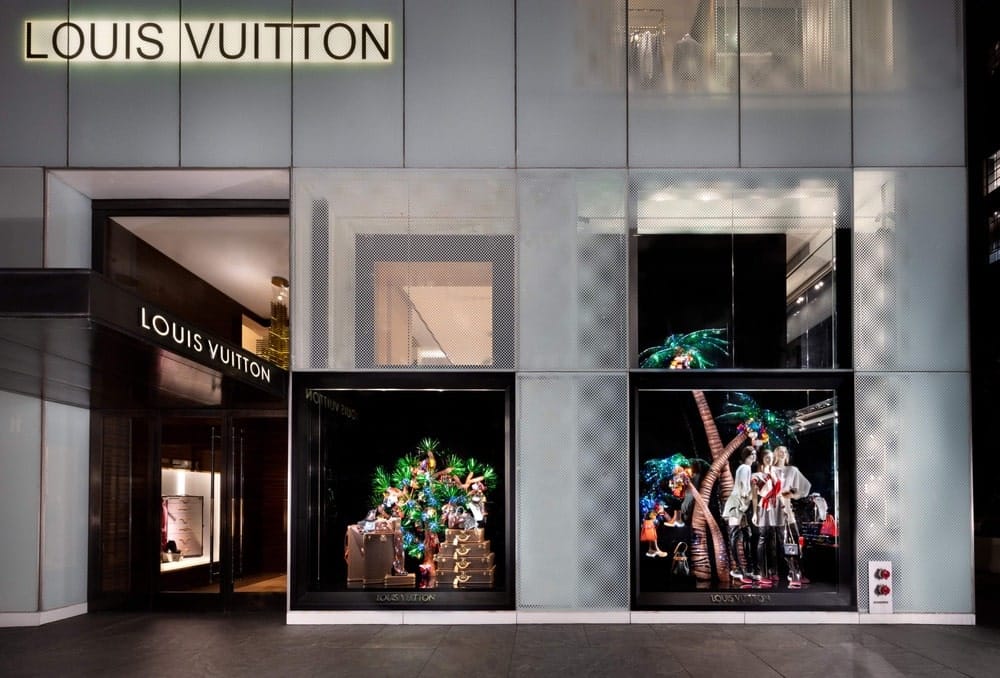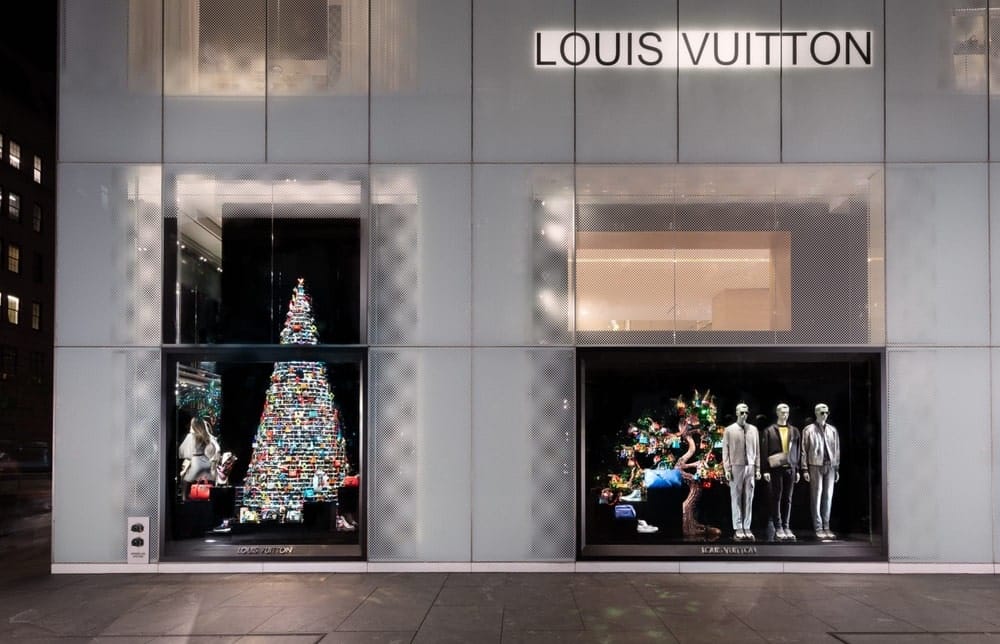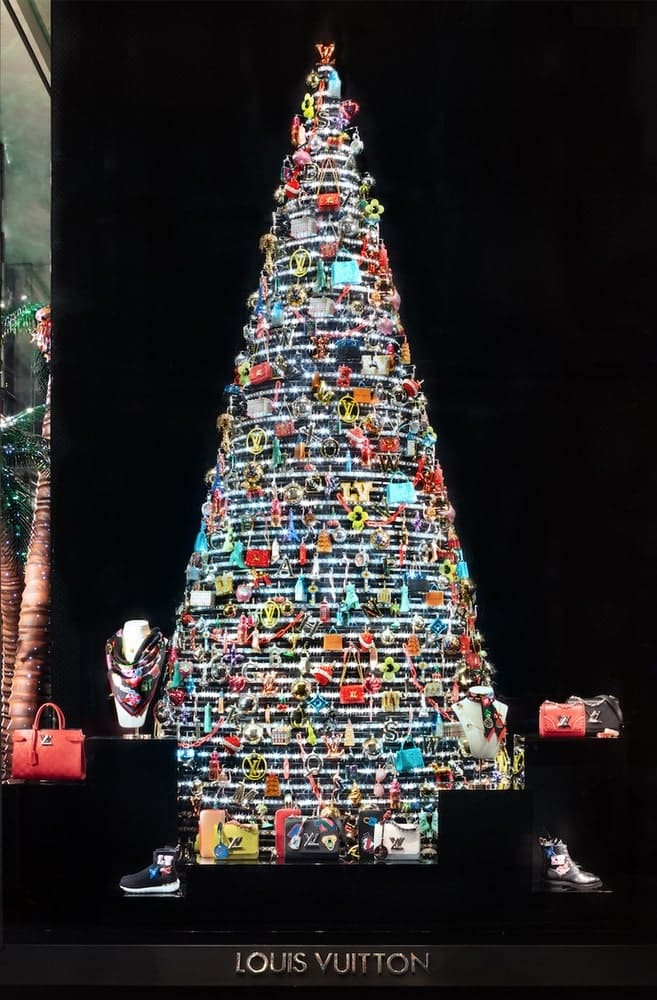 Louis Vuitton
611 Fifth Avenue
Theme: Trees of the World
Louis Vuitton's store on Fifth is celebrating "emblematic trees from around the world" for this year's holiday window displays. With a variety of trees from around the globe, the brand has also incorporated its high-end pieces into the scenes, including a tree full of handbags—our ultimate Christmas wish list item!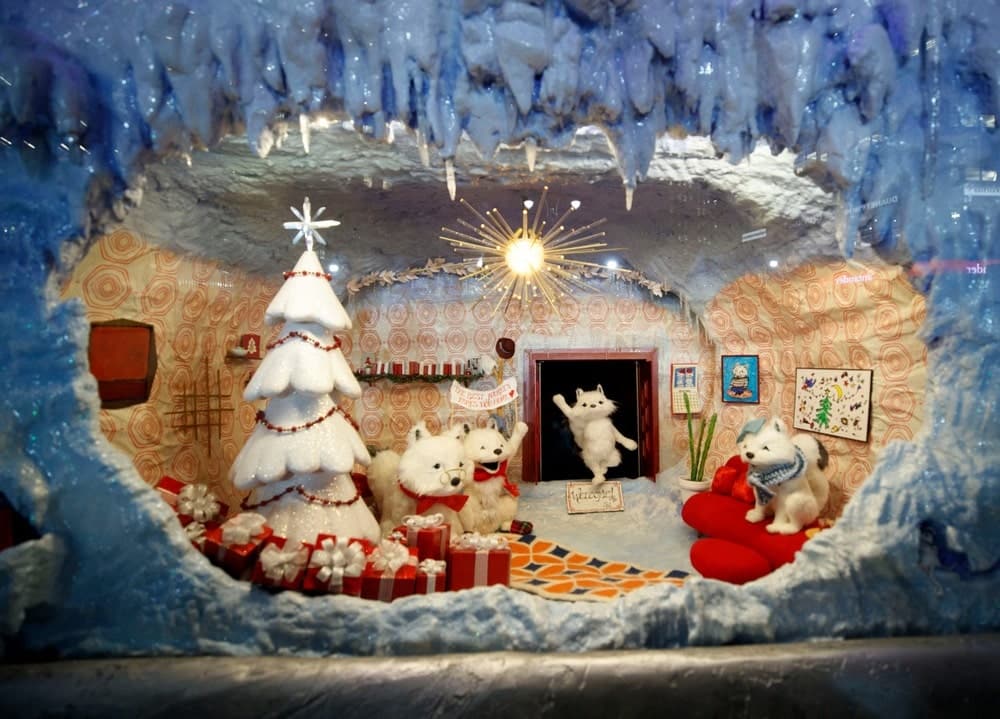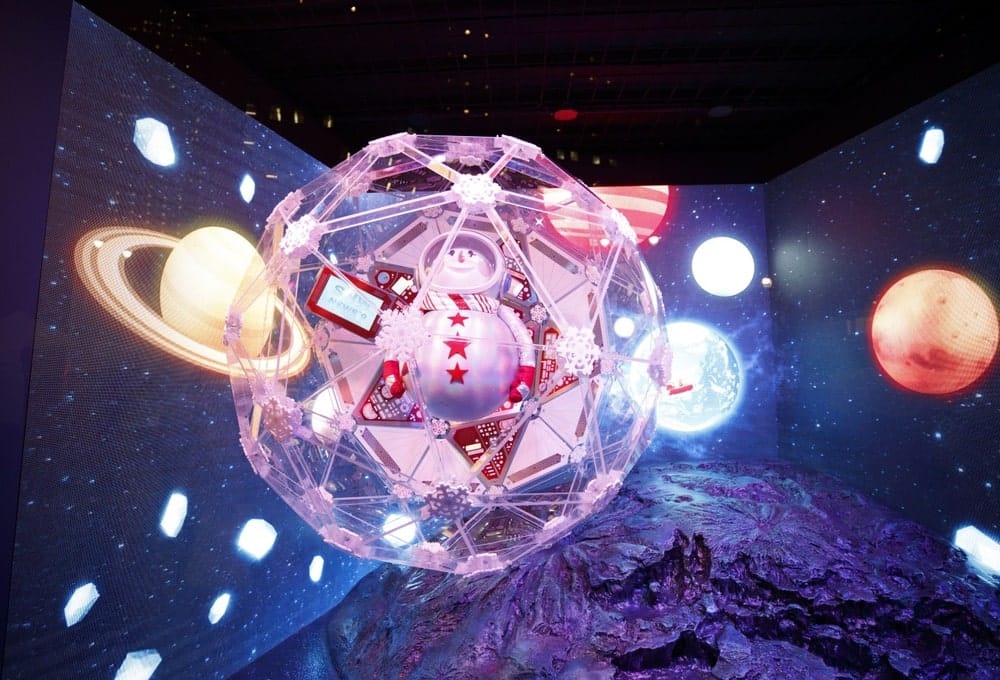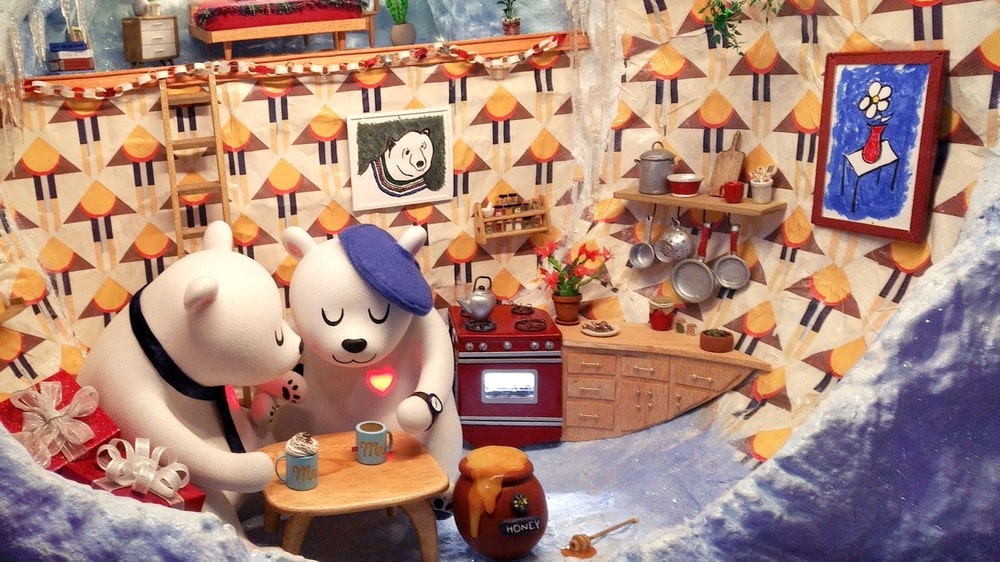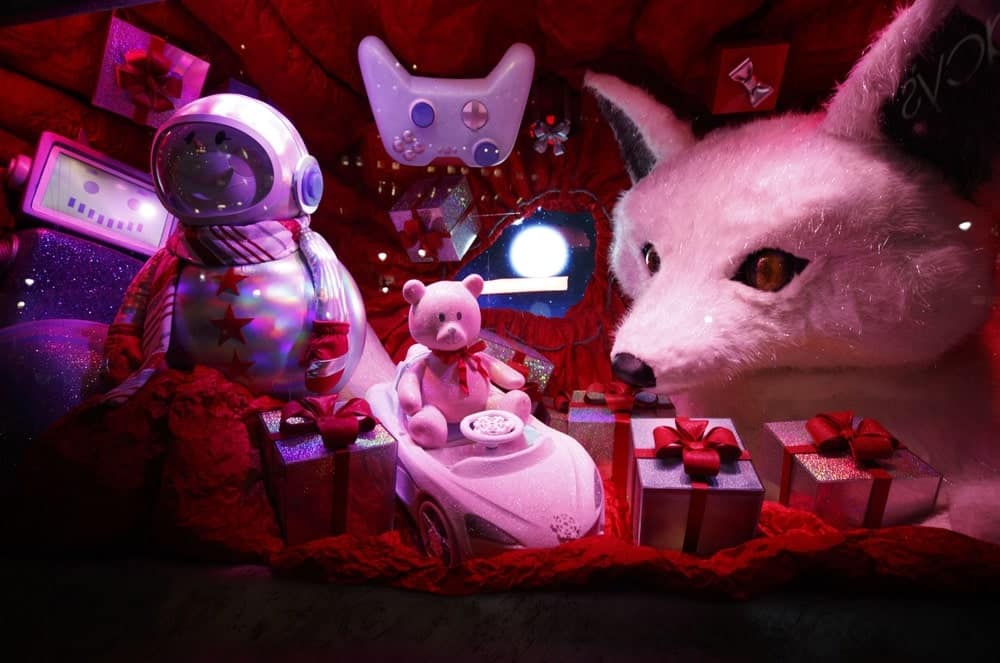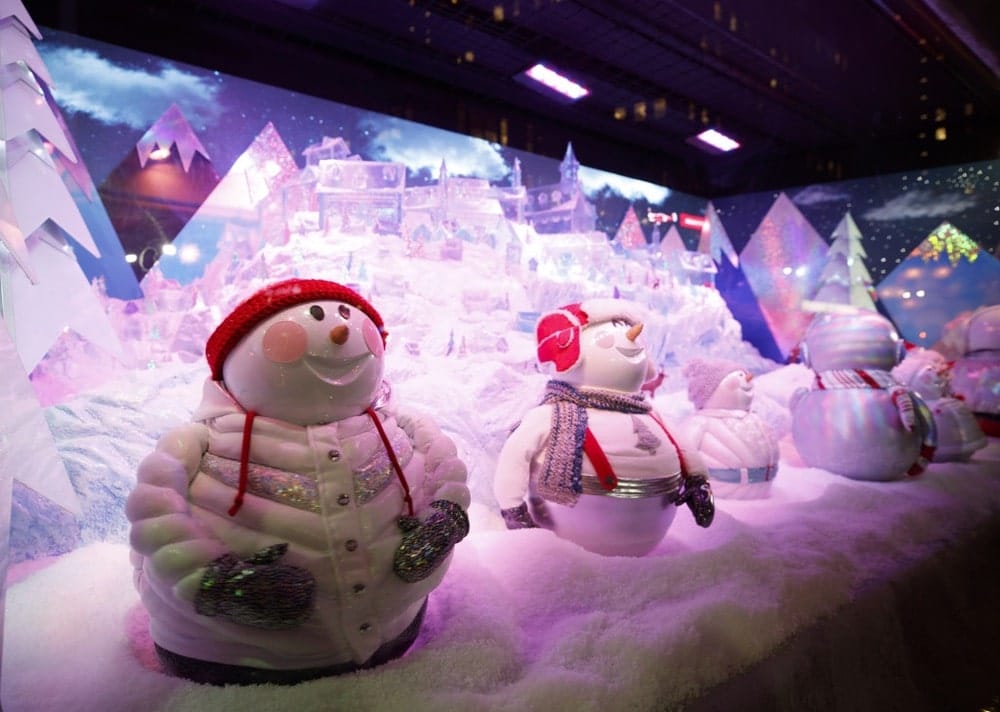 Macy's
151 West 34th Street
Theme: Believe in the Wonder of Giving
It's time to grab the kids and head down to 34th Street to see Macy's six miraculous holiday window displays! This year's windows are centered towards family, friendships, and, of course, the annual Macy's holiday character, Sunny the Snowpal, who works with his friends to save Christmas. Hopefully the Grinch is up for the challenge.
Will you be traveling to the Big Apple for the holidays? Snap a pic of your favorite holiday window and tag us on social media @viemagazine!
From our family to yours, Merry Christmas!
XOXO,
The VIE Team
---