Ashley Longshore Heads to South Walton Fashion Week
---
September 28, 2016
Shine Bright Like Ashley!
Never shy about making a bold entrance, Ashley Longshore joins the Emerging Designer judging panel of South Walton Fashion Week 2016 taking place October 5–8. The welcome of the bold, energetic artist was received loud and clear as many of her fans (including those of us at VIE) raved with excitement when SWFW releases its judges lineup for this year.
Sarah Ashley Longshore – Art that Makes Noise from VIE Magazine on Vimeo.
Our love for Longshore started many years back when we first featured her in "Snap Crackle Pop: Art that Makes Noise" in VIE's first Artist Issue in 2013. It was love at first sight when we walked through her gallery in New Orleans, Louisiana, to spend the day with her, photographing her wild and outrageously fabulous art pieces. It was uplifting, bright, and happy. If you've ever visited her studio on Magazine Street, you surely understand the giddy feeling we're talking about. If you haven't, plan a trip ASAP!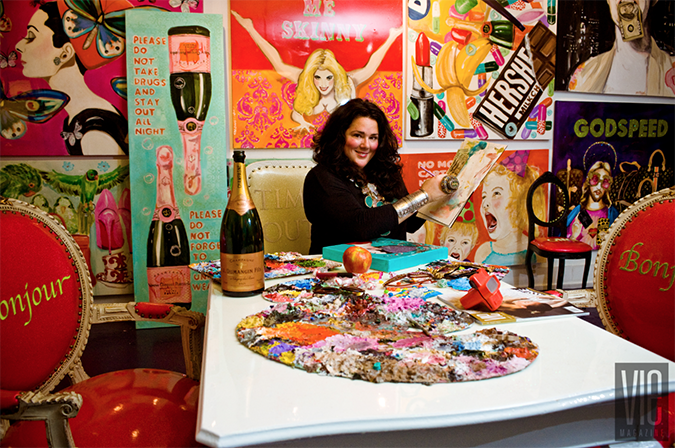 Longshore's canvas is saturated with bright colors and her art speaks volumes, matching her larger-than-life persona. Not too long after our encounter with Ashley, she quickly advanced in the art world and it's clear to see why her star is rising quickly. She's been commissioned by many high-profile celebrities such as Blake Lively and Ryan Reynolds, Salma Hayek, Penelope Cruz, and Lorraine Schwartz, and has made major collaborations with brands like Anthropologie and her recent works with Clé de Peau Beauté on a holiday makeup line featuring actress Amanda Seyfried.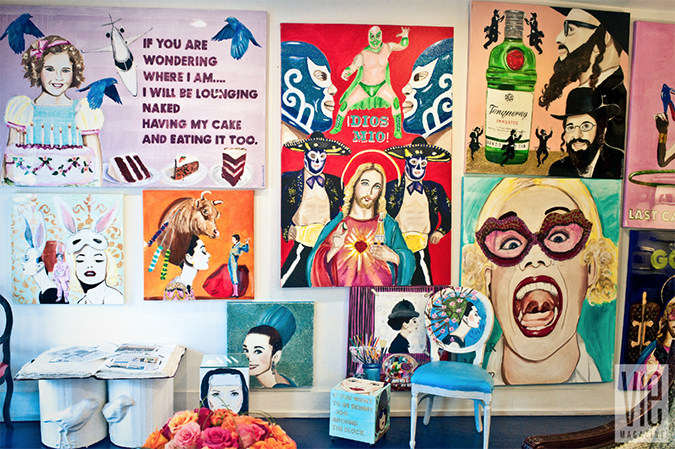 We've all come a long way since 2013, and we can't wait to catch up with Longshore at SWFW. Meet her yourself as you join us at our SWFW launch party, The Get Down, on October 5 for our new office reveal and to kick off the events and fashion competitions of the season!
Be sure to catch her next week when you get tickets to The Get Down, runway shows, and other events here while they last, because with stars like Ashley Longshore, Christian Siriano, and more joining this year's events, the SWFW's going to be hotter than ever!
Get more on Ashley Longshore and her work when you visit her website at AshleyLongshore.com.
Cover Photo by Andrew Alwert
---