Interview by Abigail Ryan | 
Photography courtesy of Zavala Bespoke
Art and fashion are more intricately linked now more than we could ever have imagined. From clothing design to creative direction for the runway, from notable fashion houses to boutique brands, the worlds of fashion and art have converged, leading to the creation of breathtaking masterpieces beyond just pieces of art or pieces of clothing. But when you think about it, what is fashion if not wearable art?
Zavala Bespoke operates right in the middle, where fashion and fine art intersect. From clothing to handbags and suitcases and everything in between, its designers are there to customize your luxury pieces into one-of-a-kind wearable art.
We had a chance to catch up with Lauren Zavala, lead designer and artist of Zavala Bespoke, to discuss the evolution of the brand, her favorite handbag, her dream collaboration, and more: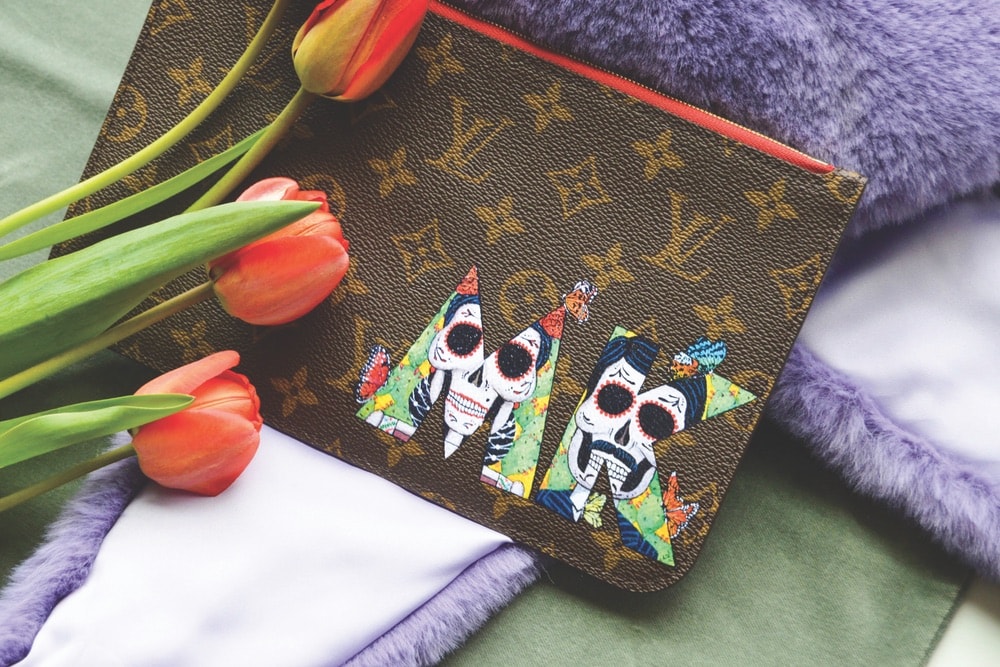 VIE: What ignited your passion for creating art and fashion?
Lauren Zavala: I'm twenty-six years old. I was born in Houston, Texas, but have lived in Boulder, Colorado, since I was ten. I have a bachelor's degree in art history from the University of Colorado Boulder and a master's in decorative arts and historic interiors from the University of Buckingham in London. I started getting into art after high school. I wasn't sure what I was going to major in, so I went backpacking through western Europe for a semester. I spent most of my trip in and out of museums and discovered a great love of art. That's when I decided to study art history. When working on my MA in London, I found the leather-based paint that I use now and purchased it to make gifts for my family. I painted a leather jacket for my boyfriend as a gift, and people started asking him where he bought it. Enough people inquired about the jacket that Zavala Bespoke was born as a hobby. It took off after that, and now it's a full-time career!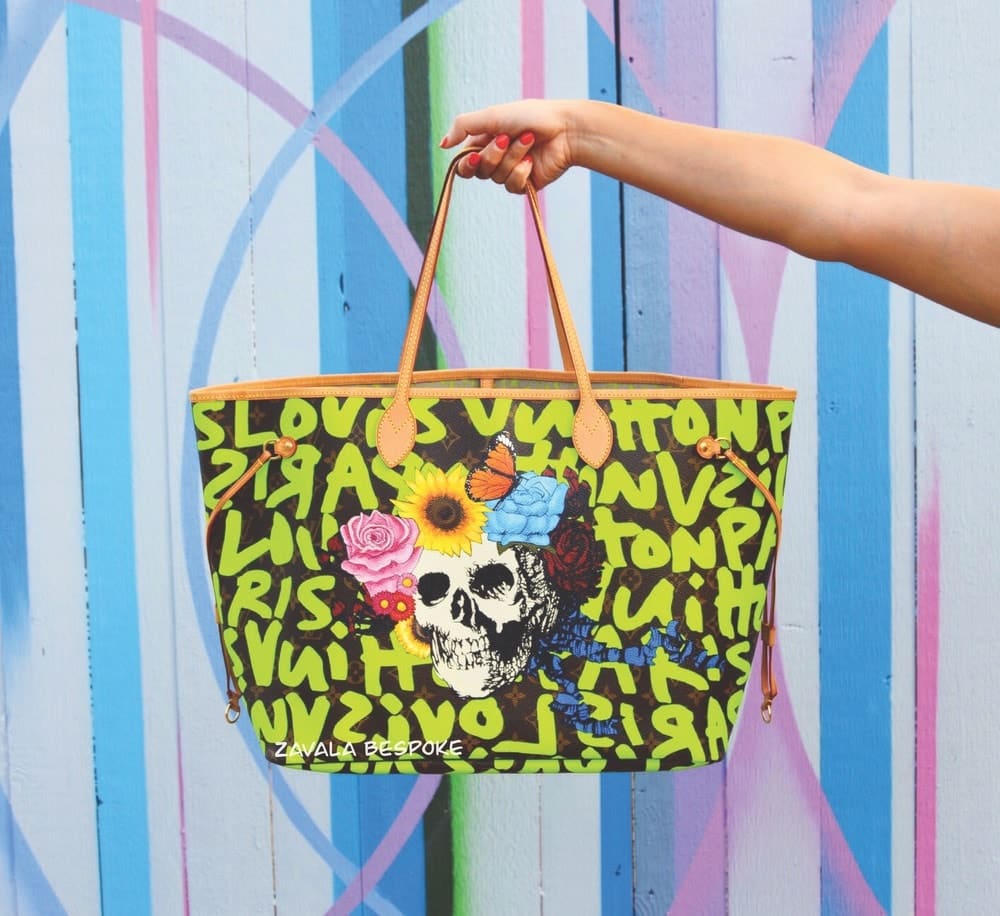 VIE: Is there a specific message you want to convey through your art?
LZ: My art aims to operate where fashion and fine art intersect. I think wearable pieces make art more accessible to the masses. As someone who has spent years in and out of museums, it can be frustrating to feel like fine art is only visible in private collections and establishments like galleries and museums. With fine art on a wearable surface like a luxury bag or piece of clothing, your artwork is displayed wherever you go and to whomever you see. We see art everywhere out in the world in fashion, architecture, design, etc. I think it's important for fine art to be seen en masse.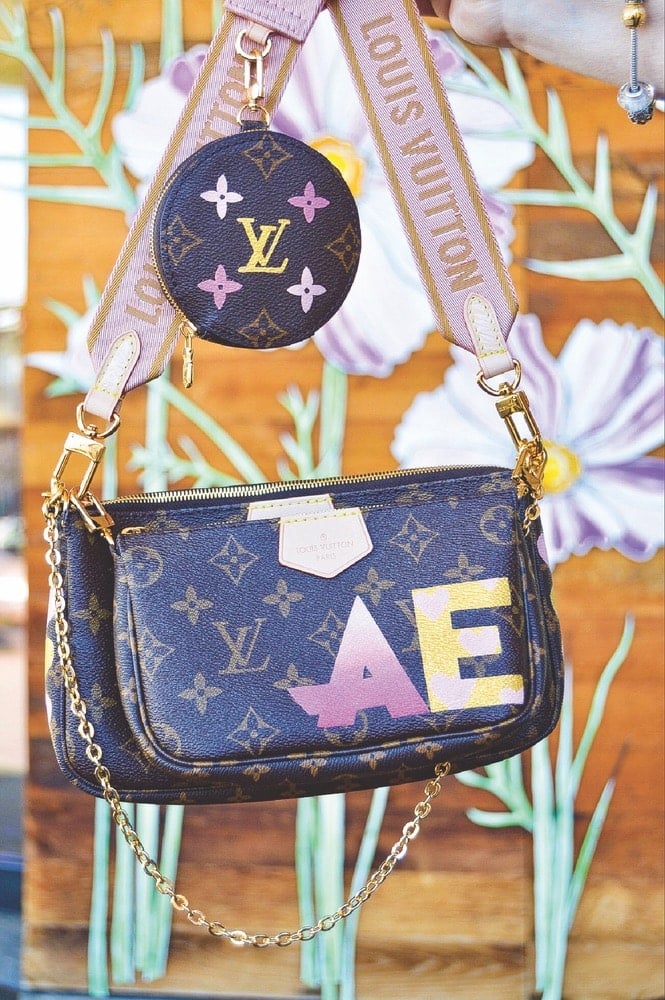 VIE: What inspirations or influences do you draw from when you create beautiful things?
LZ: I am largely inspired by art history, which is what I've studied for years. I try to implement a lot of art-historical aspects in my work, which I think makes my specific style a little unique. I take a lot of inspiration from pop art, seen in the bright pops of color and my line work. I also love to implement some impressionistic styles, especially in flowers. I am also inspired a lot by fashion. I want my art to work with the luxury pieces I'm working on to create cohesive designs.
Other artists and brands continually inspire me. Artists like Frida Kahlo, Ashley Longshore, and Claude Monet are huge inspirations for me. Kahlo had the innate ability to make pieces so personal to her and add so many layers to create cohesive designs despite having many parts. Longshore is my favorite living artist, as she makes fine art so approachable. Her use of humor and light in her work always reminds me to add personality to each piece. And Monet used color in a way that is enviable to any artist.
Fashion-wise, I am inspired by brands that utilize artists and artist styles. Gucci, for example, has amazing collaborations with artists. They've partnered with Longshore and Unskilled Worker and have made such unique pieces that are incredible for any collector. Virgil Abloh's work with Louis Vuitton is a reminder that fashion brands are art in themselves too, which largely inspires me.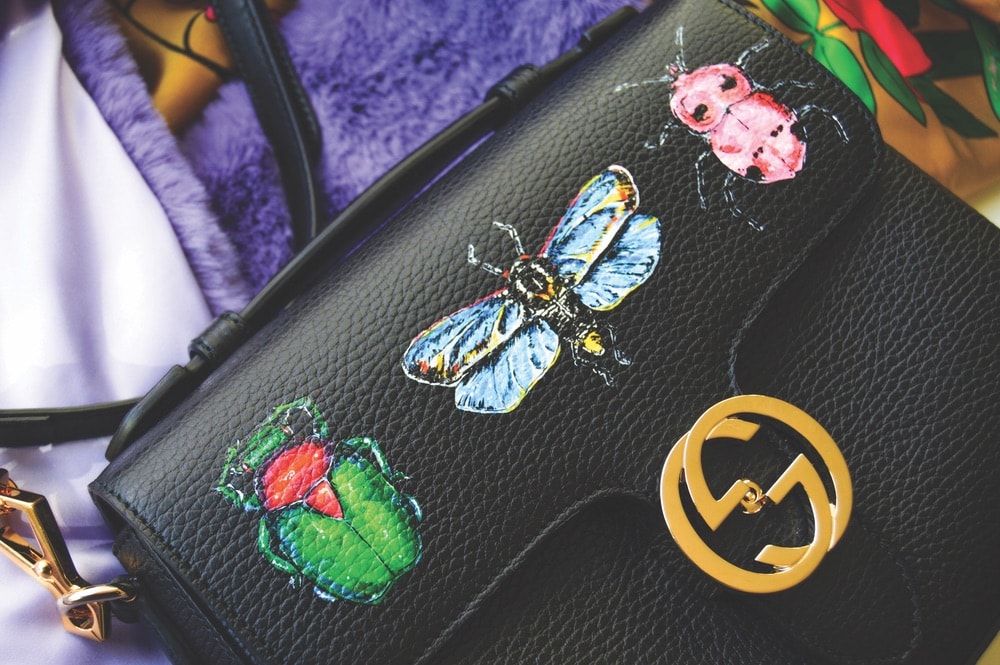 VIE: How have you developed your career and worked to evolve over the years, and what helps you navigate the combined worlds of art and fashion?
LZ: I think if you asked any number of artists, they would probably say that they were still learning in one way or another. I have developed in my career by learning different techniques and styles. Paint is so versatile that you're never really done learning. I continue to love art history, so I implement new aspects of it all the time.
Something incredibly important to me is working with the pieces that I am painting on. With handbags, I want to respect the bag that I am working on. For example, I painted on a Louis Vuitton NéoNoé bucket-style bag, and it was the perfect bag to do a wraparound design since the bag is so rounded. I painted an Alice in Wonderland scene of the "Golden Afternoon" flowers. It adds so much color and personality to the bag, which I love. I look at each painting as a collaboration between the handbag, the client, and myself. All three of us have to work together to create a design that's really a showstopper.
VIE: What advice would you give to your younger self or aspiring artists and designers?
LZ: Keep going! Don't get discouraged, and never compare yourself to other artists. It's hard not to do that as an artist and as a small business owner, and I would tell that to anyone in my position.
"Paint is so versatile that you're never really done learning. I continue to love art history, so I implement new aspects of it all the time."
VIE: What does your work mean to you?
LZ: My work means everything to me! I have studied art history for years and never thought I would be a practicing artist. I say all the time that I fell into being an artist, and it's my favorite thing that I never thought I'd get to be. My clients often send me photos of their bags out in the world. Seeing my pieces travel to different continents like that is my favorite part. It's probably one of the things I reference most when discussing why I like painting on designer pieces. I've had my paintings travel the world from Big Ben to Machu Picchu and everywhere in between. How many artists can say that? I consider myself very lucky.
VIE: Where do you source your luxury bags and other goods?
LZ: Most of the bags I paint are sent to me by my clients. I am often shipped new ones directly from the retailer, but I have also painted damaged pieces and family heirlooms and have given new life to older pieces. I have been known to shop at my local Louis Vuitton store to pick up bags for clients. There are so many ways clients get pieces from me.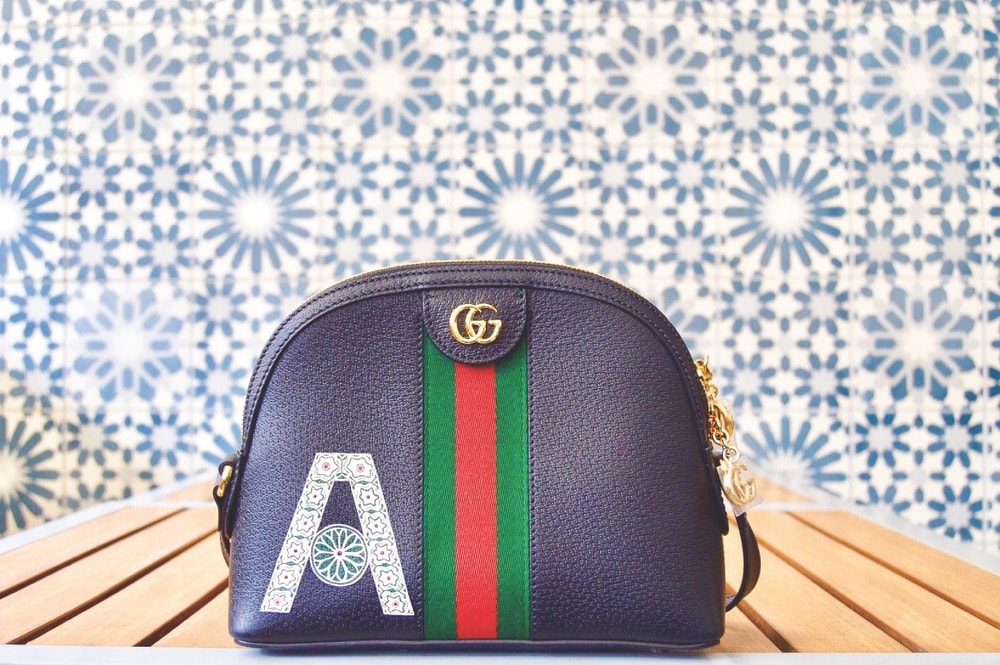 VIE: So far in your career, what has been one of your proudest moments?
LZ: My biggest success has been piloting what started as a passion project into being a full career for myself. It came, genuinely, from my blood, sweat, and tears and has been incredibly rewarding. Seeing my pieces across the world, having my business featured in Forbes, and evolving my style are all huge successes to me and always push me to work harder, be better, and think bigger!
VIE: If you could collaborate with any artist or fashion brand, who would it be and why?
LZ: Gucci, in their artist collaboration. I would love to follow along in the footsteps of artists that I admire with a brand that I love.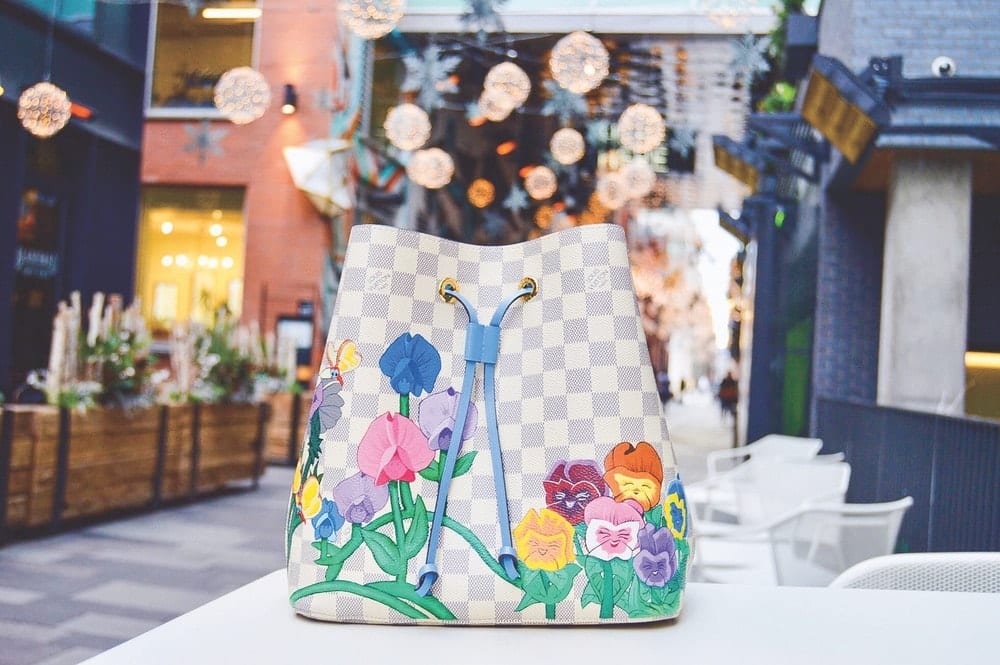 VIE: Can you tell us about your favorite piece you've created?
LZ: Tough question! Selfishly, I love pieces that I get to go a little crazy with. I worked on a Louis Vuitton piece featuring a skull with a flower crown filled with all sorts of different flowers, insects, and little metal designs. The bag is a feast for the eyes. There are so many details to it that it never gets old. This bag took hours and hours to complete but was such a treat.
VIE: Where do you see the future of Zavala Bespoke headed this year and beyond?
LZ: I see many, many more paintings in my future. I also want to see my pieces on every continent in the world. There are so many opportunities and fun projects that I'd love to continue to work on; the possibilities are pretty endless. I think, in a perfect world, that my work would be on a Broadway stage or in a music video—yes, like the movie Uptown Girls—or on a catwalk. Those would be incredibly fun experiences. Just give me a little bit of time—I'll get there!
— V —
---
To learn more about Zavala Bespoke, visit ZavalaBespoke.com and follow along on social media @ZavalaBespoke. For inquiries about purchasing or sending in your pieces to be painted, email ZavalaBespoke@gmail.com.
ARTICLE CATEGORIES