By Sallie W. Boyles | Photography courtesy of Champions Retreat
Every place has a story, beginning with the elements that nature provided to lure, challenge, and inspire individuals to leave their marks on the landscape. Some like to debate whether the people or the place more strongly influences the other. Either way, both play a role in shaping the momentous events, legendary tales, and little anecdotes that make life more interesting. Take, for example, Champions Retreat golf club. A story in the making, it starts with three pro golf legends and a particular parcel of land in the town of Evans, Georgia.
An easily overlooked dot on the map, Evans is like many towns that have evolved into family-friendly suburbs of nearby cities. This community's proximity (just under fifteen miles) to the Augusta National Golf Club, home of the prestigious Masters Tournament, presented a rare opportunity for 365 picturesque acres along the Savannah River. The owners of the land—golf lovers with connections—could have selected any number of prestigious course architects for their project, but they reserved the gently rolling terrain, graceful pines, rich hardwoods, and wetlands for something extraordinary. Wisely, they went to Gary Player, who equally appreciated the area's natural assets.
Recognizing the potential of three distinct types of topography, Player—the celebrated South African golfer who initially won the U.S. Open at the age of twenty-nine, becoming the only non-American to win the Grand Slam (all four major tournaments)—envisioned a private club with three different nine-hole courses. He devised a plan that involved two longtime friends: Arnold Palmer and Jack Nicklaus. Together, they comprise the Big Three, a designation they'd gained from dominating the Masters with a dozen titles over eighteen years (1960 to 1978); Player could not imagine a better partnership for the project. He aptly chose the 1999 Masters Champions Dinner to divulge the scheme and recruit the others. By collaborating for the first time, the Big Three started a new chapter of golf history, making Champions Retreat the only place in the world where they'd each designed a championship course.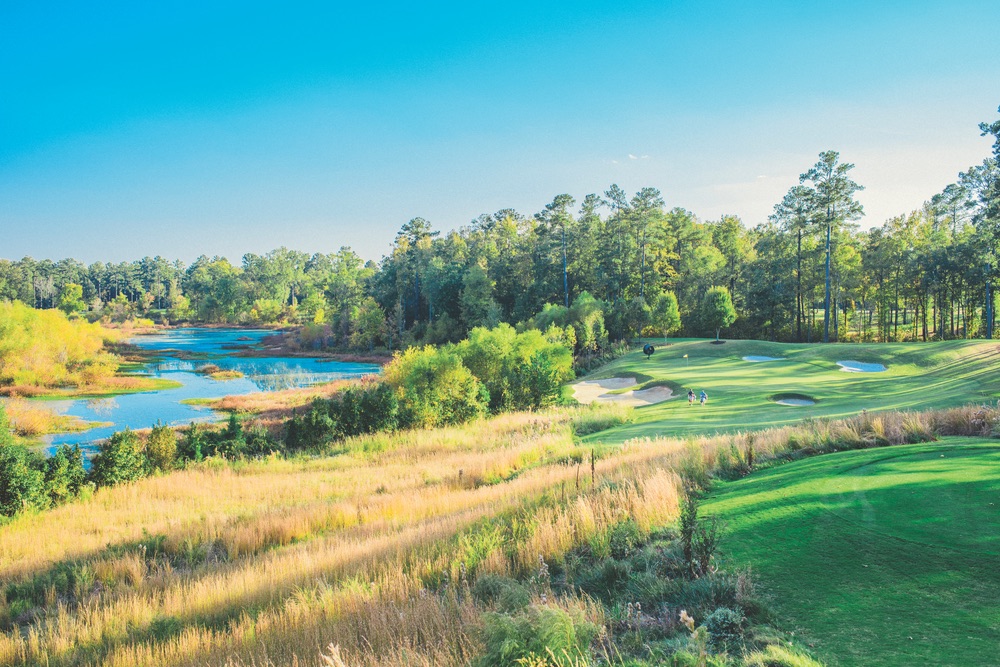 To assign the courses, the gentlemen agreed on a drawing. Player already had names to describe the different sections—Island, Bluff, and Creek. Palmer's seniority and record of playing in more Masters than the other two determined that he drew first, pulling Island. Player took his turn next and got Creek, reserving Bluff for Nicklaus.
Now officially named the Island Nine, the Bluff Nine, and the Creek Nine, the individual courses—collectively called the Nines—grant exceptional experiences for playing golf and being outdoors. For an overall impression, Champions Retreat head golf professional Dan Terlescki reveals that the Island has a reputation for beauty; the Bluff, difficulty; and the Creek, variety. "All three courses are championship caliber," Terlescki affirms. "Usually, when a golf club has multiple venues, one is weaker and one is stronger. These are all equally fun and challenging."
Positioned between the Savannah River and the Little River, the Island's flowing currents, conserved riverbanks, and mature trees are sources of serenity. "It's also the flattest of the three courses," Terlescki points out, "so golfers get a break from the uneven lies." To play well, however, no one should grow complacent. "With water on both sides," he warns, "comes a whole other level of anxiety. The golfer who's hitting the ball straight has a nice, enjoyable round. The one who's hitting it to the side is not going to get a break." Many agree that the Island's qualities—genteel yet competitive—reflect Palmer's personality and playing style.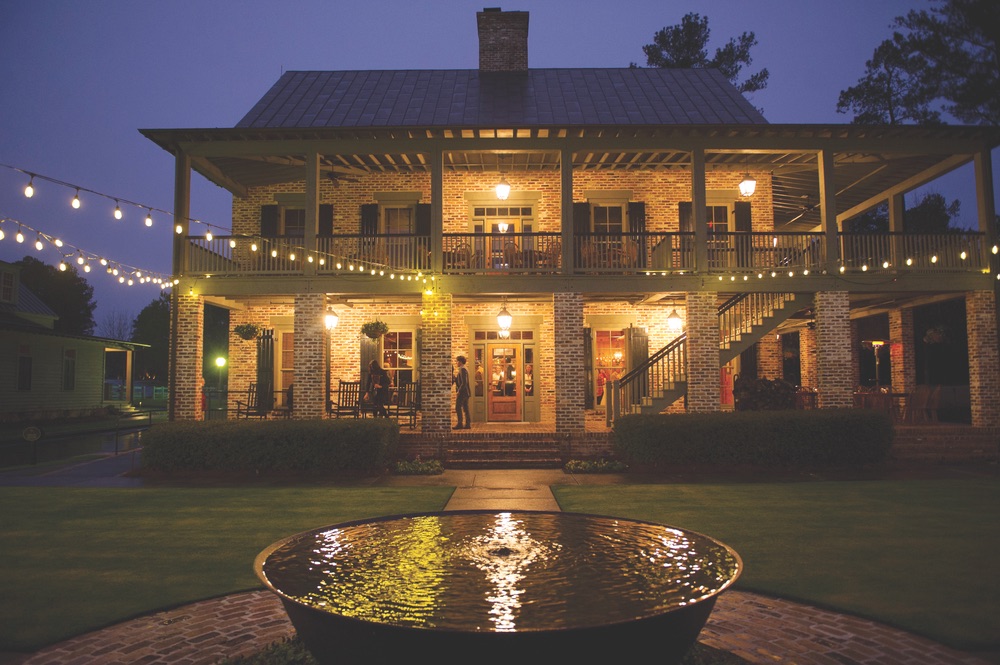 The Bluff, in comparison, seems to mirror Nicklaus's ability to win against all odds. Incredibly, twenty-three years passed between earning his first and sixth green jackets—one of many reasons Sports Illustrated named the Golden Bear the best individual sportsman of the twentieth century. "A lot of people consider the Bluff to be the most demanding of the three," says Terlescki. Rather than removing tons of dirt so the topography would conform to a plan, Nicklaus preserved the natural contours of the land as a challenge, forcing repeated shifts in direction. "The Bluff takes into play the naturally rolling hills and mounds that are prevalent, in addition to the tall pine trees," Terlescki adds. "The golfer is forced to hit the ball solidly."
Meanwhile, the Creek, according to Terlescki, "gives players the most interesting of the three layouts, the widest variety of holes. As a matter of fact, they tend to bend around creeks and marshland. Since water is typically right in front of the hole, the layout is difficult for one who isn't hitting the ball high enough in the air, but less challenging for the guy or gal who is hitting it a little crooked." Not unlike the enduring Black Knight who devised the challenge, the ninth hole, which goes over and around a lake, promises a fun and worthy competition to the end.
"When staying for a couple of days and playing all three courses, people feel like they've experienced multiple golfing trips in one," says Terlescki. The freedom to play just nine holes or up to twenty-seven in a day is another perk. With that in mind, he cautions, "A person can play well on one course and nine holes later have a more difficult round." Fully aware of how exciting and frustrating those moments can be, the pros and caddies, who intimately know every hole, happily impart their insiders' insights.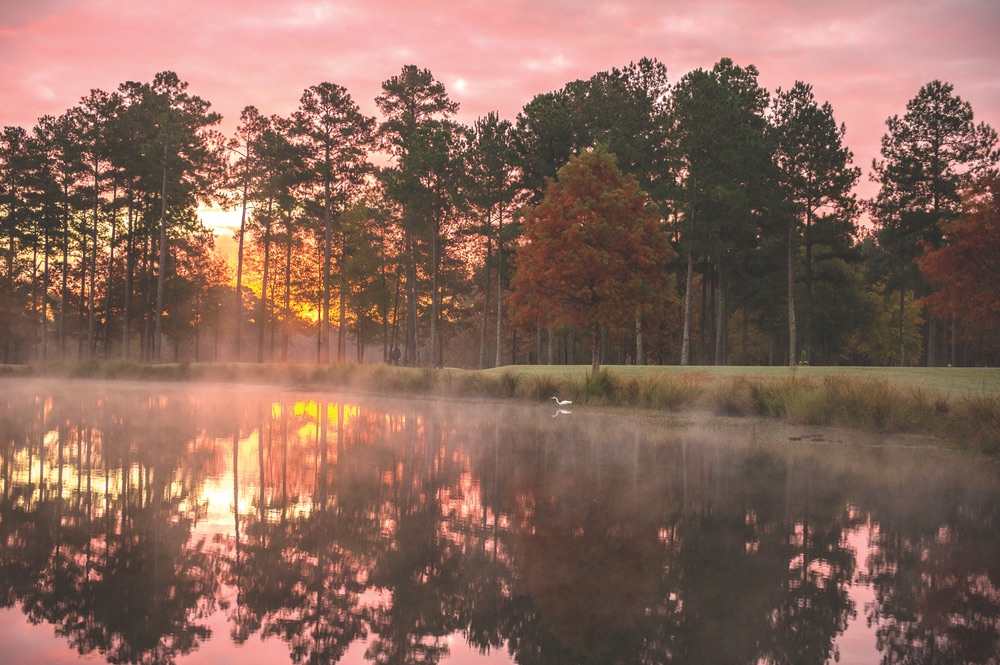 Offering every advantage, a well-appointed fitness facility and expert trainers provide one-on-one and group conditioning to improve range of motion, balance, and strength. Also, whether seriously seeking a regimen to maximize a golf swing or casually learning the basics to participate and socialize, club members and their guests find that the pros at Champions Retreat love giving lessons and devising clinics for all ages and levels. Junior clinics are quite popular. In-room massages and other treatments are also available for individuals and groups who ache for a little pampering before, after, or in lieu of playing golf.
While the concept of play varies by individual, those who gather at Champions Retreat go there to relax among friends. "We're more of a sanctuary than a stuffy club," says Chris Calloway, the director of project management at Heritage Golf Group. The hospitality company, which specializes in managing premier golf properties (private, resort, and daily fee courses), has owned and operated Champions Retreat since 2014. When the original, local owners—who still enjoy the club they opened in 2005—decided to sell, they purposefully placed Champions Retreat in the hands of hospitality professionals who believed that guests should want for nothing and who would apply ingenuity and resources to improve upon what was there.
More than ever, the ecosystem at Champions Retreat thrives on a special blend of Southern hospitality—attentive yet laid-back and seasoned with subtle refinements that one gathers from worldly pursuits such as travel. Before stepping foot on the greens, members and their guests receive a smiling welcome at the gate. From there, as Augusta-based architect Richard Fletcher puts it, turning into the property is akin to taking a bend in an old country road and encountering a pastoral township. (Fletcher significantly influenced the character of Champions Retreat upon designing the Acadian-style clubhouse village for the original developer.)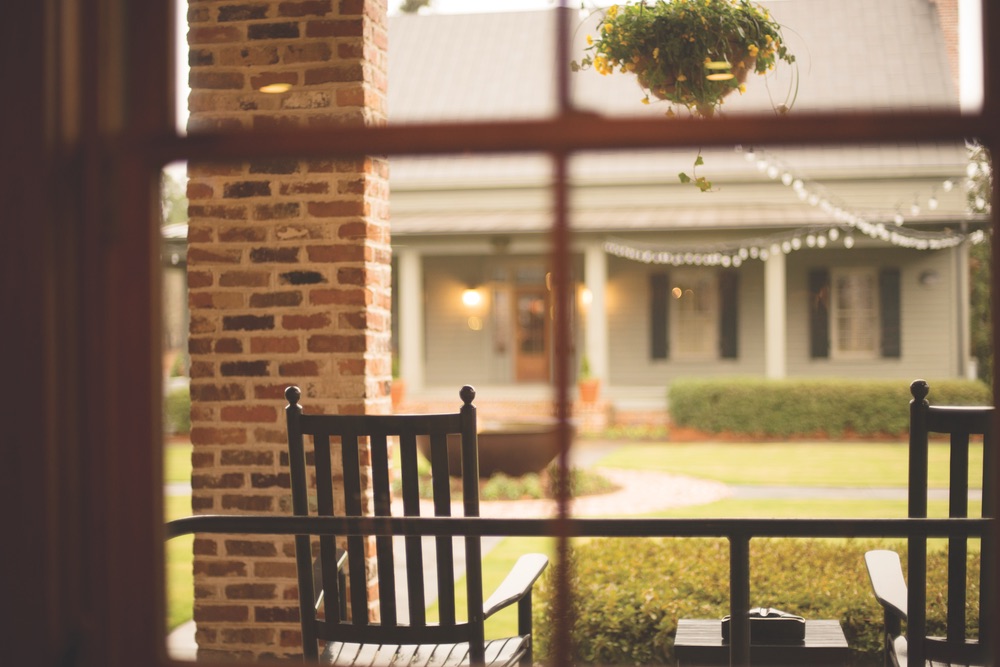 With generous porches lined with rocking chairs, country shutters, and rustic wood-and-old-brick exteriors, the buildings that house the Grille House restaurant, pro shop, fitness center, and golf carts could be relics of a century ago. Once inside, discerning guests recognize impeccable taste and encounter openly friendly staff members who echo Calloway's words: "Hospitality is my thing!" Likewise, tangible features—wide plank floors, open beams, big windows with broad views of the greens, and large tables with ample seating—invite all to make themselves at home.
The food and drink, catering to those who are accustomed to great pairings, come with pleasant surprises. Executive chef Doug Seaver, who confesses to working his way up over thirty-two years without formal training, started out washing dishes. He most recently served as executive chef for Big Night Entertainment Group of Boston before joining Champions Retreat, where he loves to experiment. Thankfully, he has a penchant for making scandalous changes to handed-down Southern recipes, proving that a little blasphemy in the kitchen can lead to heavenly flavors!
"Learning about grits during my first couple of weeks here," Chef Seaver recalls, "I was following along, asking the other chefs to make their mothers' and grandmothers' recipes." Each confident of having the best tried-and-true method, some started with instant grits right out of the box, but "all of their grits turned out the same," Seaver claims. For a change, Chef Seaver chose mace, which gives a hint of nutmeg flavor. "They told me I was crazy for adding mace," he shares, "but they all loved what it did to their grits." Generous about disclosing recipes, the chef hopes readers enjoy his quail bites with Cheerwine glaze.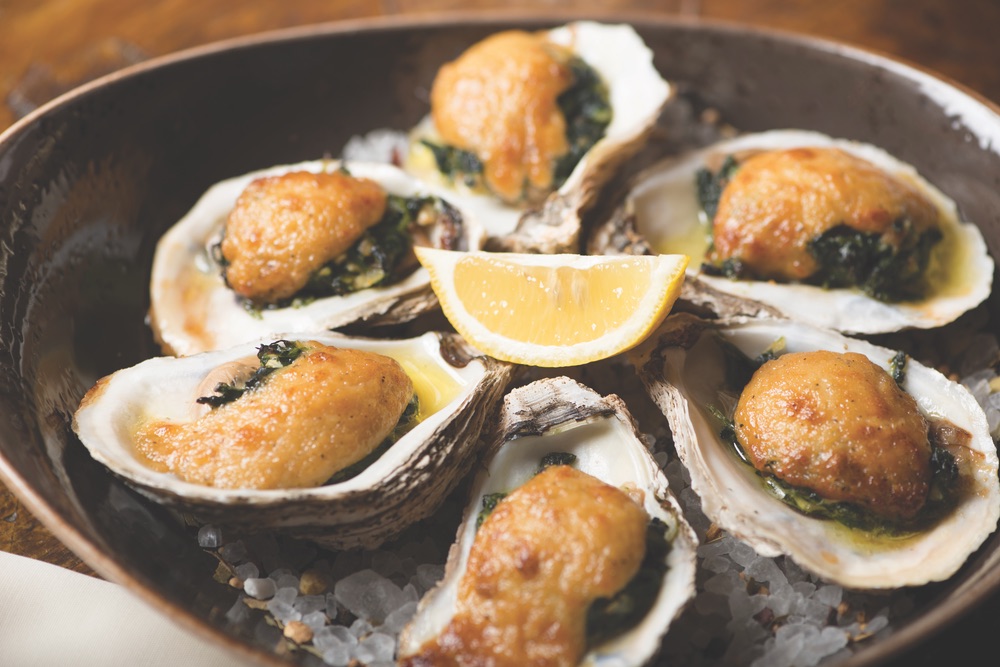 Chef Seaver has a farm-to-table sensibility, so his dishes fluctuate. Nevertheless, if guests request something not on the menu, he and his team are inclined to please. Invariably, when the chef and Champions Retreat's personal pit master, Hal Rowland, collaborate, the food itself—succulent barbecue or mouthwatering Low-Country boil—is a celebration. Stating that he has been cooking since he "could see over a stove," Rowland spent twenty-five years as a stockbroker before following his true calling. Those who are lucky enough to taste his homemade andouille sausage with his secret mustard sauce are thankful that he ditched the desk for an outdoor grill.
Beverages also flow freely at Champions Retreat, no matter the preference—a Moscow Mule, a bottle of Dom Pérignon, or a round of domestic beer. Tasting parties with fine wine, bourbon, and other spirits also entertain collectors and cocktail newcomers alike.
Whether staying on the property or visiting for the day, small and large groups feel they're being hosted by friends who know all about supplying the luxuries without hovering or interfering. For overnight stays, the Cottages, individual homes within a quick walking distance (or a one-minute cart ride) to the clubhouse village, carry the aesthetic hallmarks of gentrified country residences. Beautifully upholstered chairs, rich leather sofas, oversized dining tables, thoughtful artwork, hardwood flooring, paneled walls, and gorgeous tiles augment cooks' kitchens, welcoming dining areas, cozy dens, and inviting gathering spaces. On the main and upstairs levels, open floor plans bring the spectacular golf course views indoors and create natural transitions to outdoor porches and terraces. With golf parties in mind, most homes have either eight or four king-sized master suites.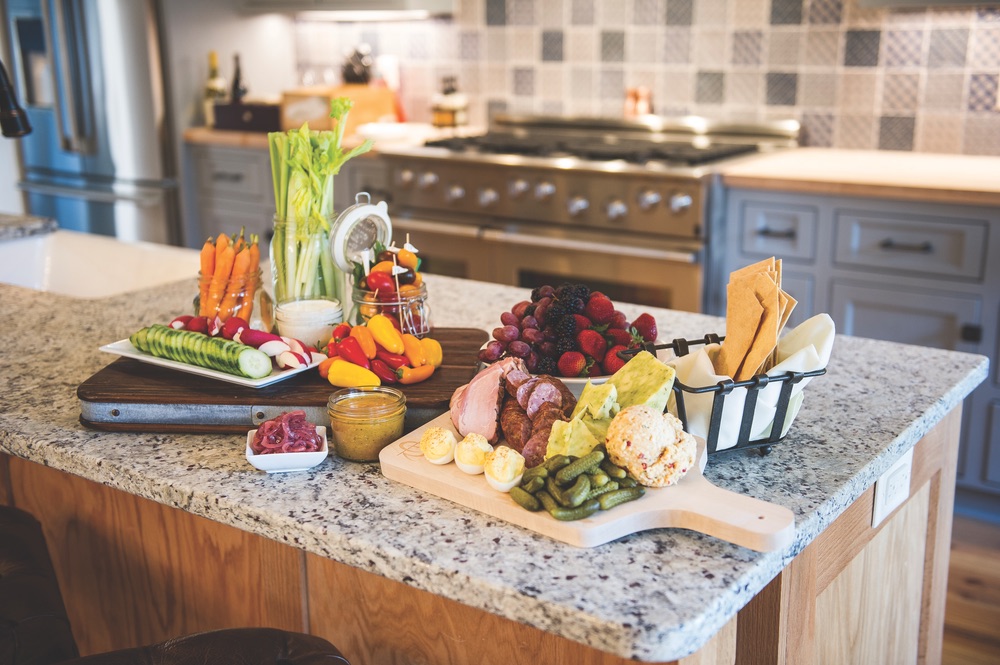 All cottages—whether owned by Heritage Golf Group, corporate entities, or individuals—are available as rentals for other members and their guests. To preserve Champions Retreat's value and purpose, as well as to facilitate a high return for those who have invested, owners not only agree to occupy their cottages a limited number of days each year, but also to leave Heritage Golf Group in charge of rentals and management. In addition to the ones already built, thirty-five new cottage sites are now being offered to members. Once Heritage Golf Group approves their plans, buyers are free to choose their own architects and builders.
While operating as a private club, Champions Retreat espouses a philosophy of "the more the merrier." Erected to host more celebrations and larger guest lists, The Barn, an events facility, opened just in time for the 2016 Masters. "My challenge," says Fletcher, also The Barn's architect, "was to complete the picture that existed." The red-roofed structure intentionally resembles an old stable that's been renovated by people who know how to throw a shindig. "What better place to hold a party than a barn!" says Calloway.
Fletcher divulges that Blackberry Farm (Tennessee), Artisanal Restaurant (North Carolina), and Old Edwards Inn (North Carolina) all provided inspiration for a venue that exudes charm and elegance while also letting people kick off their shoes to dance. Working with over ten thousand square feet, architect and interior designer Elizabeth McGee, a member of Fletcher's firm, blended antiques and replicas, denim and linen, golf artifacts and new acquisitions, and copper and leather to facilitate what Fletcher calls "a fresh, modern take on rustic."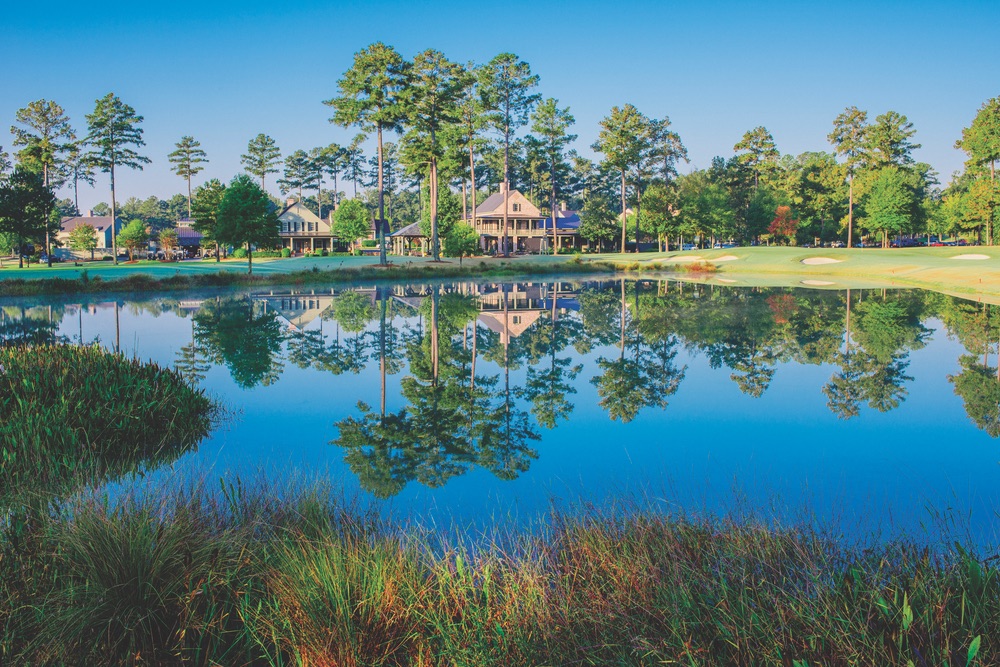 The Grand Hall's vaulted ceiling, exposed trusses, and expansive glass doors ensure that the large room always feels open and airy, even when filled to capacity. Other elements—such as string lights in metal cages, a dozen chandeliers made from antique glass bottles, and a majestic fireplace—inject a romantic, timeless quality. Movable walls achieve varying degrees of space and intimacy, ideal for holding a rehearsal dinner for sixty guests or a wedding reception for four hundred. Other smaller rooms, including a green room/bridal room and a groomsmen's lounge/game-day hangout, oblige a multitude of purposes. Incidentally, the flooring resembles reclaimed wooden boards, but the intricate pattern has been stamped onto concrete, making maintenance much easier. Overlooking the Bluff's ninth hole, The Barn's covered porch, patio, and impeccably landscaped lawn (which can be tented) entice many to take the party outdoors. One hidden gem, the gourmet catering kitchen, is perfectly situated so that service does not detract from the event.
Presenting The Barn as an all-inclusive venue, general manager and host of Champions Retreat Cameron Wiebe lists a range of events—sophisticated weddings, black-tie affairs, corporate gatherings, tournament watch parties, intimate wine dinners, and casual barbecues—among the possibilities. Generally, The Barn is reserved for Champions Retreat members and their guests, but Wiebe notes that membership is not a requirement for wedding events.
When not partying, playing golf, or being pampered at Champions Retreat, visitors find plenty to see and experience in nearby Augusta and surrounding areas. Many take to the water. In addition to the rivers, Lake Strom Thurmond—the third largest man-made reservoir east of the Mississippi—is a great spot for boating, fishing, and camping, and it's only fifteen minutes away by car. Another option, the Augusta Museum of History, enthralls history buffs with a permanent exhibition that takes a twelve-thousand-year journey back in time.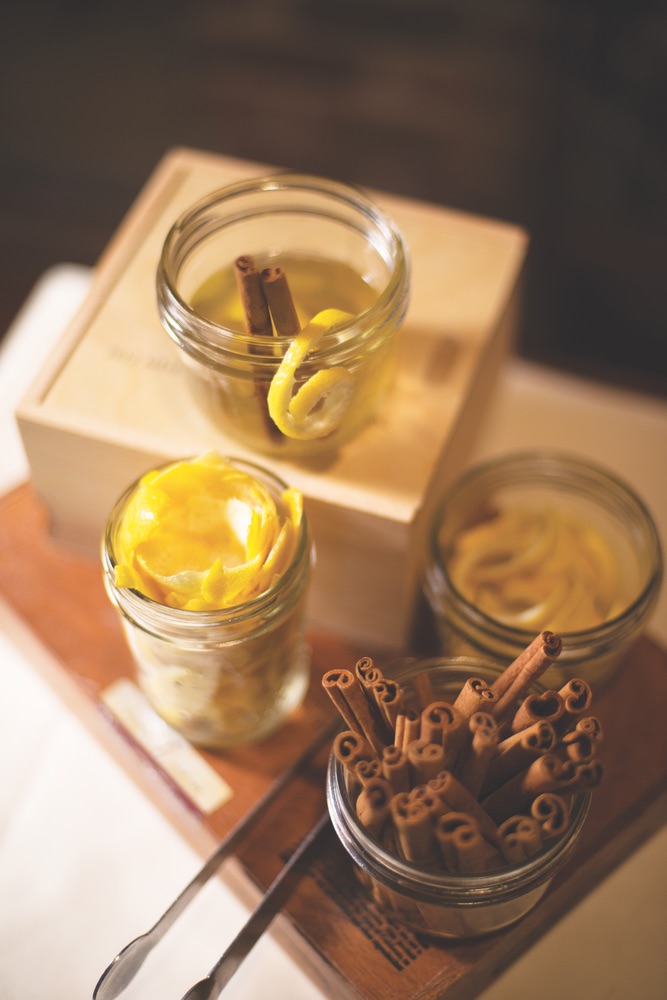 While spending time at Champions Retreat, people tend to forget that the place, with such remarkable origins and offerings, is still in its infancy. Thanks to some visionaries and three golf legends, the groundwork has been laid for current and future generations to make memories—and maybe even some history-making shots. A handful, over time, could even become tomorrow's golf legends, but all who walk the Nines should come away with at least one good story to tell.
— V —
---
For more information about membership, golf, cottage rentals, or events at Champions Retreat, visit www.championsretreat.net, contact club@championsretreat.net, or call (706) 854-6960.
Recipe from Chef Doug
Quail Bites with Cheerwine Glaze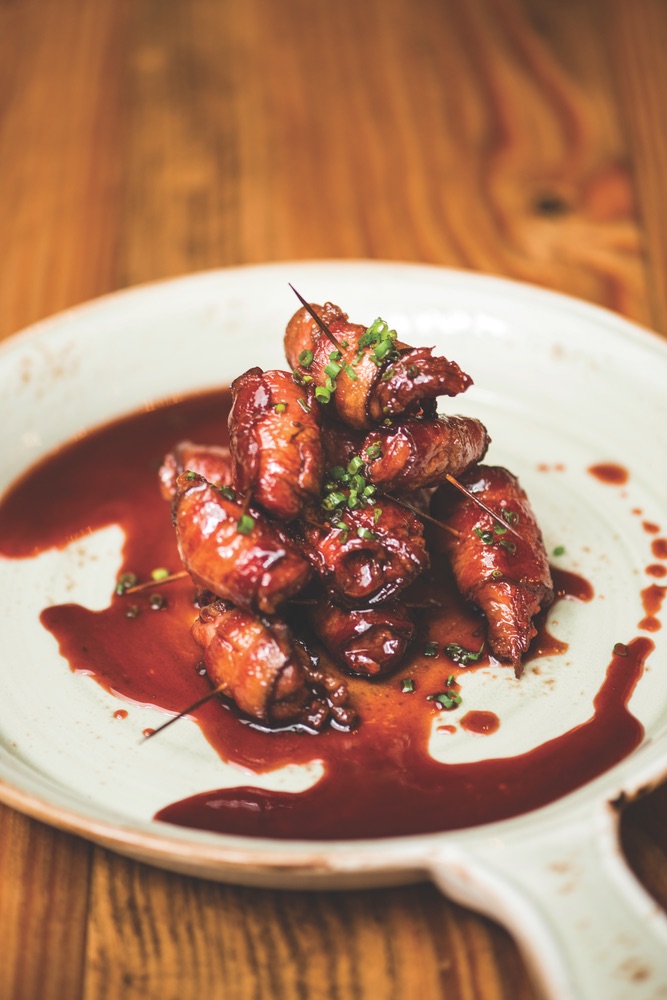 Ingredients
12 pieces of boneless quail* breast, skin off (*Duck breast can be substituted.)
1 red jalapeño, cut into 12 julienne strips
3 scallion whites, cut into quarters
1 small package of cream cheese, cut into 12 sticks
6 slices of thinly sliced bacon, cut in half
12 toothpicks
Glaze:
2 cans (24 ounces) Cheerwine
2 tablespoons Worcestershire sauce
1 teaspoon fresh ginger, minced
1/2 teaspoon fresh garlic, minced
3 ounces unsalted butter, cubed
A few turns of black pepper
Preparation
For the glaze, open the two cans of Cheerwine and place the contents into a heavy-bottomed stainless steel or nonreactive pot. Add the garlic, ginger, and Worcestershire sauce. Cook on medium heat and reduce until about one cup remains. Remove from the heat, cool slightly, and then whisk in the cubed butter. Finish with a little black pepper. Reserve until quail is cooked.
Using a small knife, make a cut into each piece of quail that's deep enough to stuff with the jalapeno, scallion, and cream cheese. Stuff and then wrap the quail bites with bacon, and then hold each together with a toothpick. The quail can be either deep-fried at 350 degrees for about three minutes or baked in the oven at 425 degrees for about five minutes. Toss the cooked quail with the glaze, and enjoy.
ARTICLE CATEGORIES