Northwest Florida's Real Estate Family
By Jordan Staggs | Photography by Tim Kramer
As the real estate market along Scenic Highway 30-A in Northwest Florida thrives, one agency that stands out is Scenic Sotheby's International Realty. With forty full-time agents under the expert guidance of owners Blake Morar and Chris Abbott, the agency achieved $442 million in sales in 2015 and has had a record-breaking year so far in 2016, producing just shy of $243 million since January (an increase of 68 percent from this time last year). The success of this leading brokerage firm may be attributed to its unique culture, its dedicated team, and its location along white-sand beaches and the Gulf of Mexico. Twenty-four-year-old rising star Jonathan Spears is evidence of the amazing agents working at Scenic Sotheby's International Realty, with career sales exceeding $115 million and $78 million in closed residential sales volume throughout 2015 and 2016 thus far.
Spears grew up in the Northwest Florida area along what's commonly referred to as the Emerald Coast, a nod to the Gulf's emerald-green and turquoise waters. Thanks to its natural beauty and a laid-back lifestyle infused with Southern hospitality, the beaches of Destin, South Walton, 30-A, and western Panama City Beach have seen a huge influx of visitors and industry in the past decade. As a true local among many transplants, Spears has been around to see it grow firsthand. "I was born at Fort Walton Beach Medical Center and have lived in either Okaloosa or Walton County all my life," he says. "I'm thankful to have been raised on our beautiful beaches! My parents built personal homes every few years, and we would move around to different cities and areas along Northwest Florida. During my elementary education, I attended a few different schools ranging from the north end of Okaloosa County to south Walton County. This experience helped me gain an intimate knowledge base of Northwest Florida."
That knowledge, along with an entrepreneurial spirit, has served Spears well from a young age—he was dual enrolled in high school and Northwest Florida State College (formerly Okaloosa-Walton Community College) from the age of fourteen. "I remember my mom dropping me off for my classes with classmates who were on average eight to ten years older than I was," Spears recalls. "I also remember getting called 'Doogie Howser' from multiple peers. Not knowing who Doogie was, I'd just go along with it—the show was on before I was born!" Spears graduated with a minor in business administration from NWFSC before going on to earn his bachelor's degree in business and finance from Florida State University at nineteen.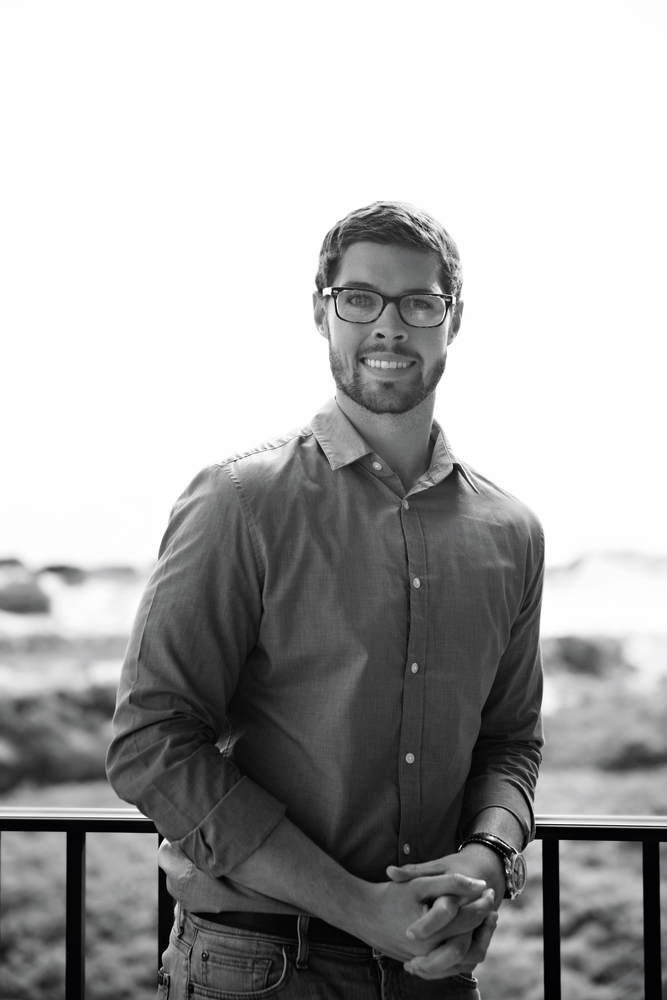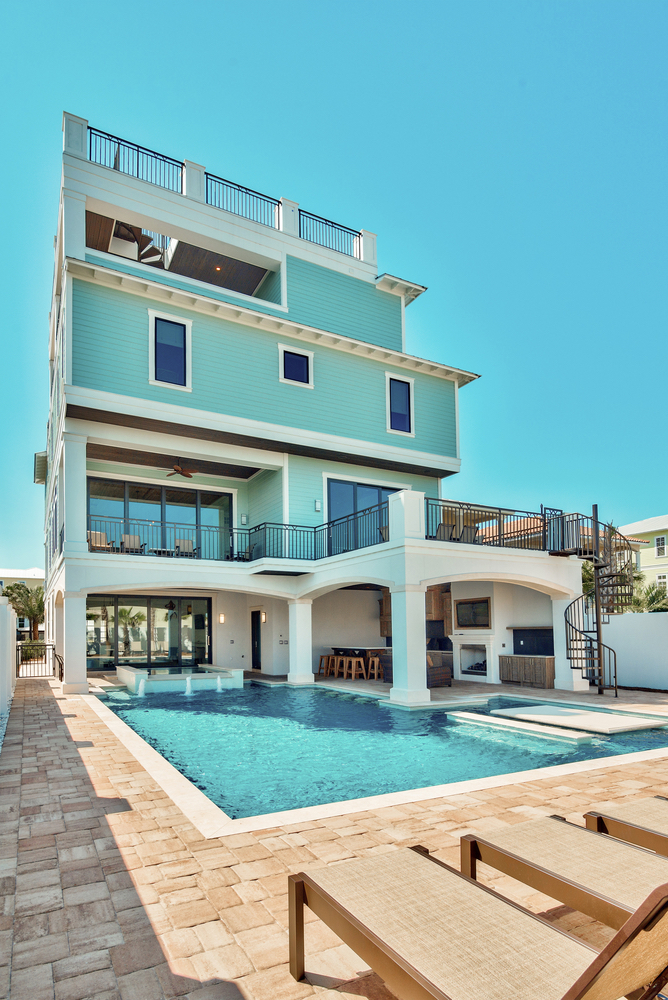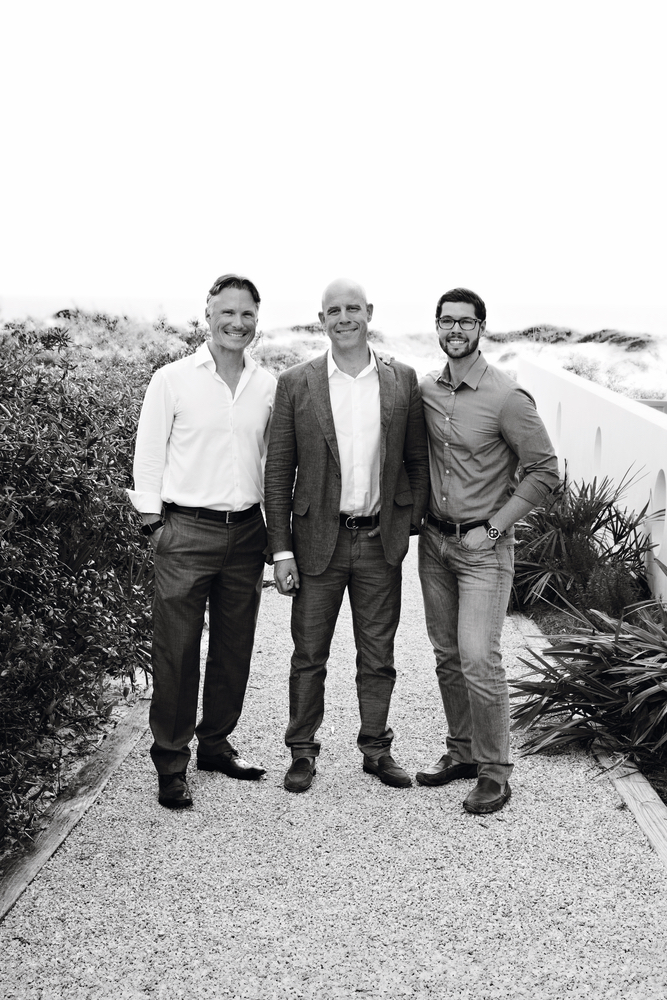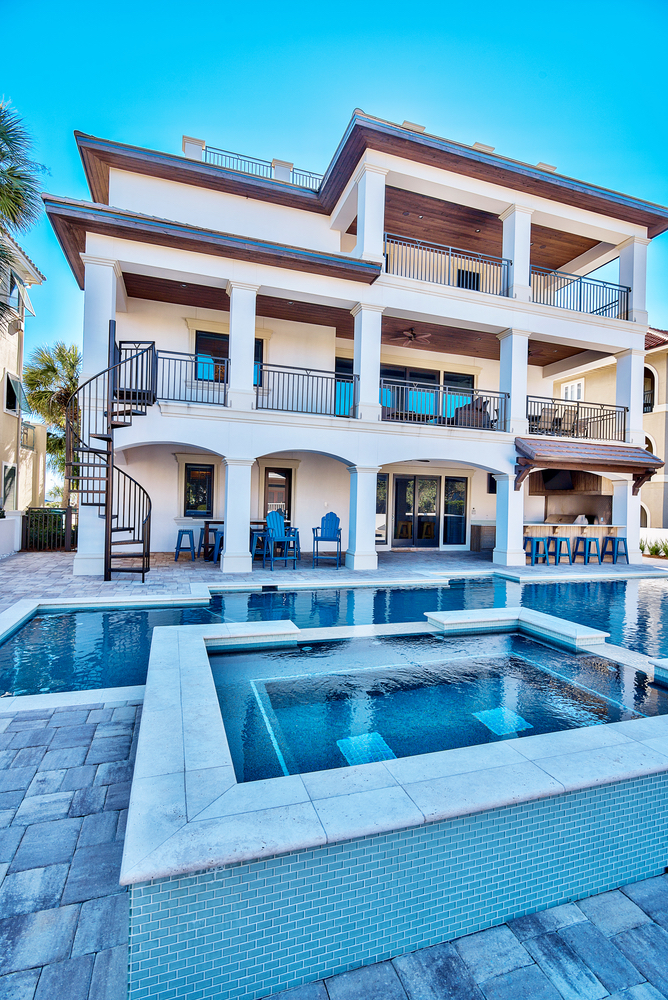 It was fall of 2009, as Spears was anticipating his eighteenth birthday and therefore his legal eligibility to obtain his real estate license, when he knew the course he wanted his career to take. "I was simultaneously studying finance and real estate," he says. "At the time, our country was knee-deep in the Great Recession. It was a somber atmosphere in the business world. My college professors evinced the despair, and it was clear that real estate salesman was not a popular job choice by any means." As luck, or perhaps fate, would have it, Spears was granted his license in February 2010 and landed a job that summer working as an assistant to a successful broker near his hometown who specialized in foreclosure inventory. In the wake of the crushing Deepwater Horizon oil spill, the real estate market along the Gulf Coast was shaky at best, but the broker became a great mentor for Spears. "I was very fortunate to gain a market perspective that I otherwise would not have been able to experience," he says. "Working with distressed properties allowed me to pair my finance background with investment opportunities and learn niche markets in Northwest Florida."
During the next few years, Spears worked on finishing his degree while simultaneously growing his portfolio of properties in Northwest Florida. He focused on investors looking to find the best deals and also on clients seeking "legacy" properties that would become long-term family investments.
In 2015, Spears joined the esteemed team of brokers at Scenic Sotheby's International Realty, owned by Blake Morar and Christ Abbott. Morar's Destin Real Estate Company served the Emerald Coast area for sixteen years before the Sotheby's International Realty brand invited them to become part of its luxury network of real estate companies in 2013, shortly after Abbott became co-owner. The company relaunched as Scenic Sotheby's International Realty in January 2014. Along with its existing Blue Mountain Beach location, a second office at the newly developed 30Avenue was opened, accommodating the company's growth to a team of forty realtors and staff. The Sotheby's International Realty brand recently added Santa Rosa Beach to its list of worldwide destinations.
"It's been incredible," Morar notes. "Since 2014, we've nearly doubled our number of transactions every year, and our company continues to outpace competition in luxury sales. We sell homes from Panama City Beach to Destin. Plus, our connection to Sotheby's International Realty allows us to facilitate global sales. I helped a client find a home in Park City, Utah, last year and I helped connect a buyer in Turks and Caicos." With plans to open another office in Destin in 2017, the team hopes to grow its workforce and numbers even more in the coming months.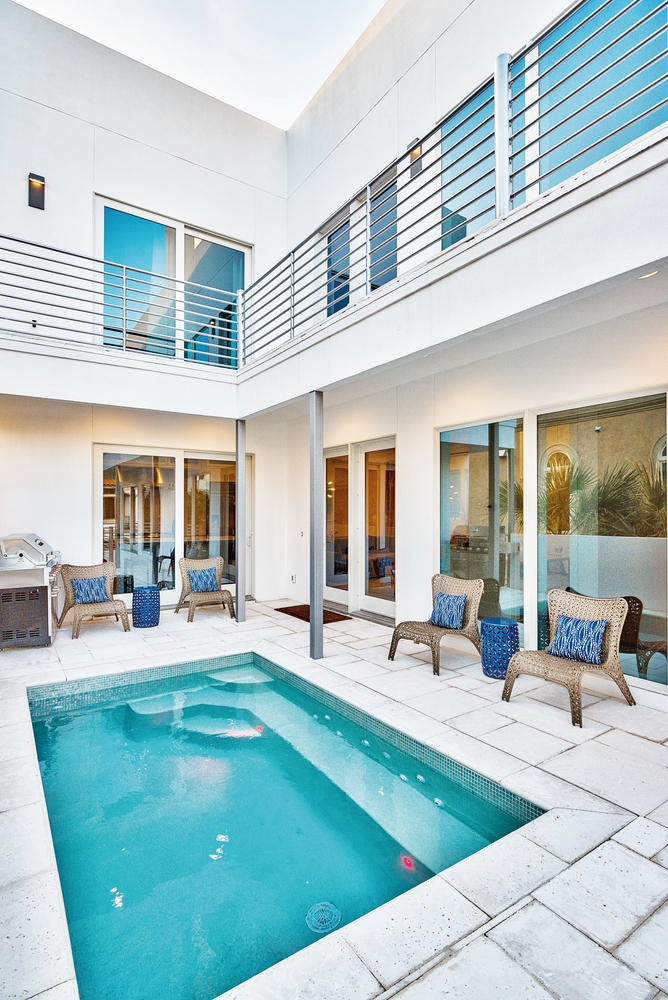 Abbott, another Northwest Florida native who is passionate about the area's lifestyle and its real estate opportunities, says the agents, staff, and familial culture at Scenic Sotheby's are what makes their success possible. "We're a family of local professionals who work and play together," he explains. "I live in a restored 1950s cinder-block cottage in Crystal Beach, Blake lives in new construction on Draper Lake, and Jonathan recently got married. My wife, Christina, and I have a one-year-old son, and Blake has boys in middle school. We are all part of this incredible community and are living our dreams in ways we would like to share with others."
No doubt Spears will continue to generate great sales numbers and market knowledge for the company. "The best real estate professionals are highly intuitive," Morar says. "They can speak with a client once or twice, ask the right questions, and gain enough insight to create a winning strategy. Jonathan has a genuine way about him that puts people at ease. They trust him, so they're willing to listen. I've never seen a twenty-four-year-old demonstrate the kind of passion, determination, and work ethic Jonathan shows on a daily basis. But what do you expect from a kid who graduated from college at seventeen?"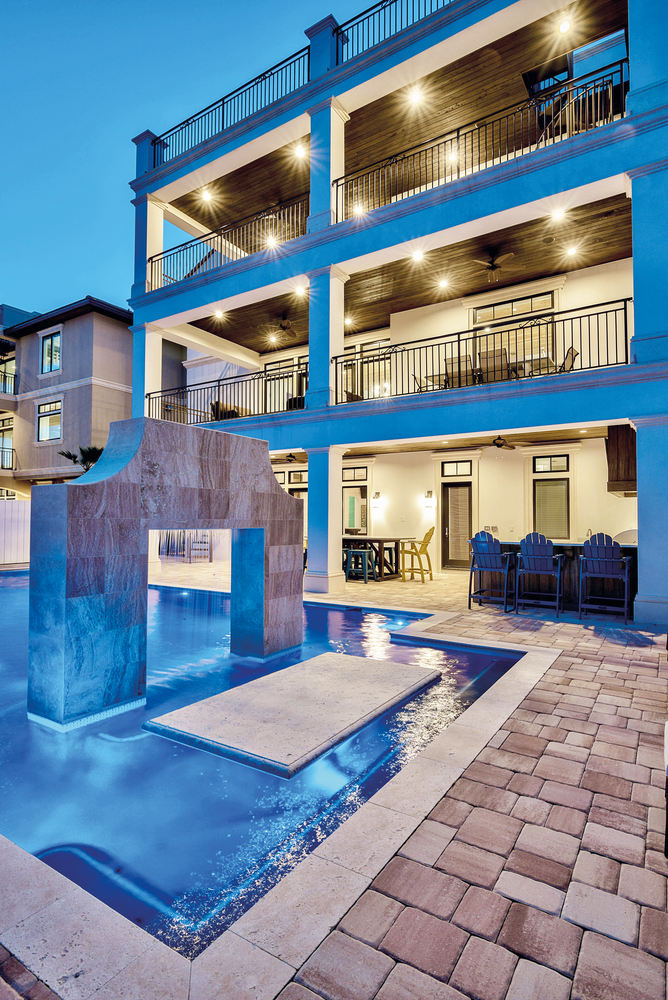 Spears admits that his nickname around the office is "Babyface," but he has learned to see his young age as an asset rather than a hindrance to his work. "With popular television shows highlighting young, successful real estate professionals, such as Bravo's Million Dollar Listing, I've been able to leverage my youth to connect with my consumer base in a dynamic way," he says. "I've found that authenticity is a key to connecting, and I don't ever try to downplay my age, but rather use it as an advantage. We operate in a fast-paced industry where technology is demanding, and I believe my age benefits me as I've grown up in a millennial culture of fostering tech-savvy habits, always learning the latest social media trends and leveraging those platforms to best position my customers' listings."
"I was very fortunate to gain a market perspective that I otherwise would not have been able to experience," Spears says. "Working with distressed properties allowed me to pair my finance background with investment opportunities and learn niche markets in Northwest Florida."
Along with the phenomenal real estate team and support staff at Scenic Sotheby's, Spears credits his assistant, Sara Hinckley, with keeping his business operations running smoothly in what can be a very demanding and sometimes hectic industry. "I currently represent roughly $50 million in listing inventory," Spears explains. "Sara and I focus heavily on listings and making sure that each potential buyer, seller, or cooperating agent receives personal attention and prompt response and follow-up. Our team also includes my buyer specialists, C.J. Adams and my brother, Caleb Spears."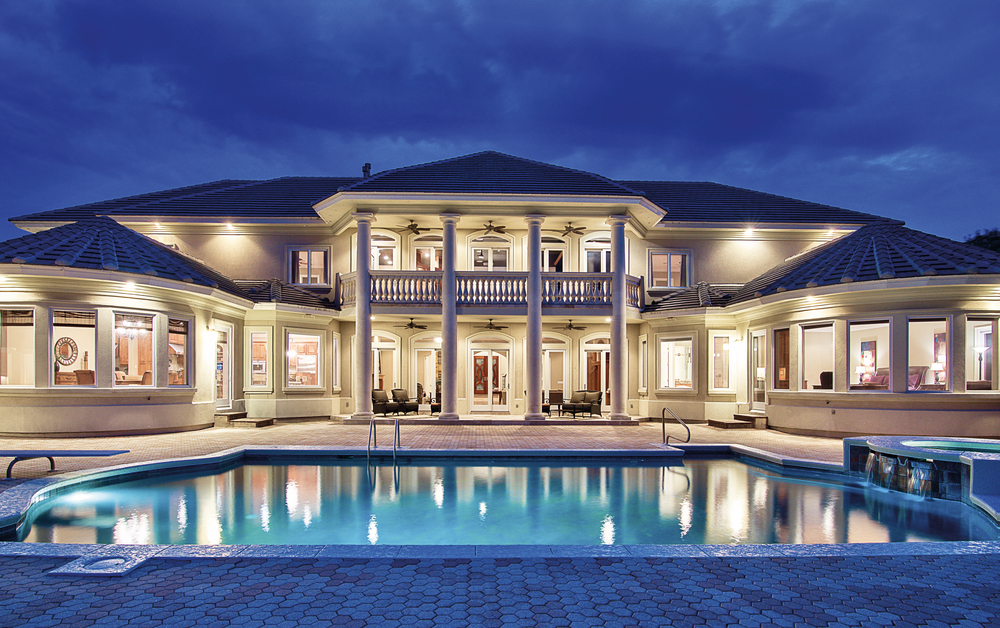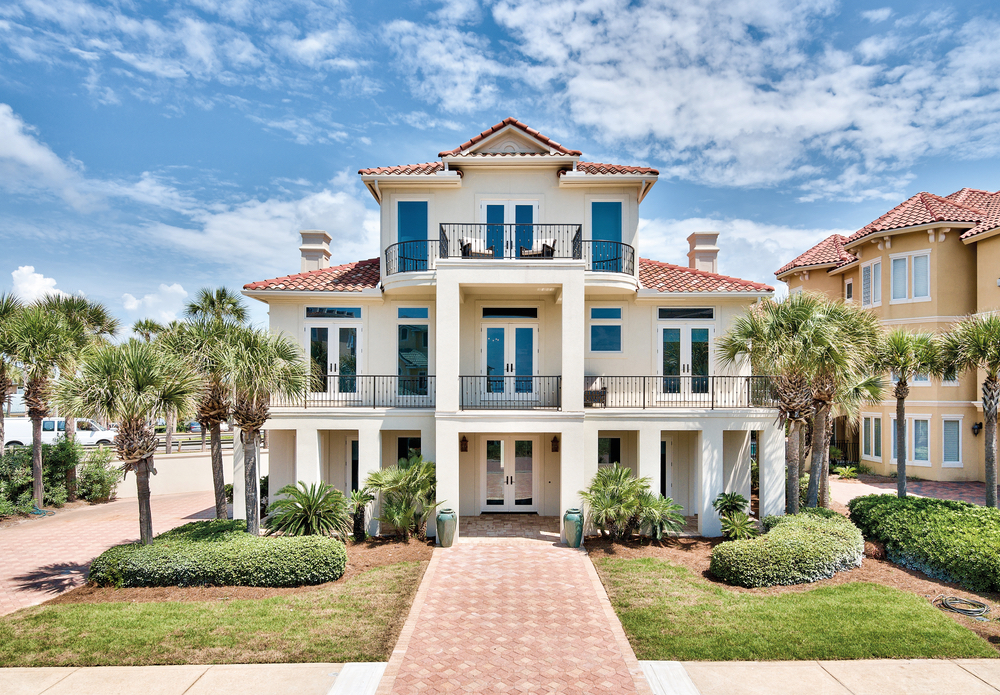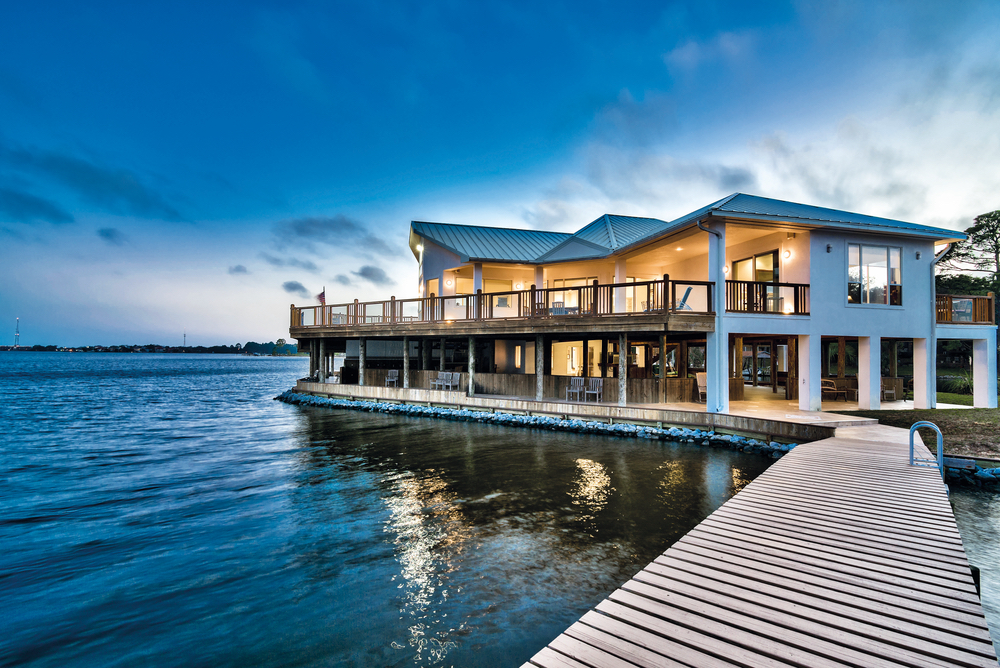 Although the job means working transactions and showing properties at night, on weekends, and pretty much anytime that is most convenient for his clients, Spears says it never truly feels like work. "I love what I do, and I'm very passionate about it. Every day is a challenge, and I love waking up and embracing it." He says balance is often the trickiest part of being a real estate professional. "I've found it helpful to regiment my schedule to the best of my ability, putting everything on my calendar in advance, from gym time and client meetings to dinner dates with my wife. I'm thankful I have an incredible wife, Juliane, who is gracious and allows me to live out my passion." Like Spears, his wife is an avid traveler, and the couple—who just celebrated their third wedding anniversary on June 1—love spending their vacation time pursuing adventures abroad. "We most recently visited Saint Lucia in the southeastern Caribbean and hiked two vertical miles on the Gros Piton. My wife grew up in Europe and speaks fluent German. We visit her family on the Moselle River southwest of Frankfurt as often as possible. We are also planning a trip to Ireland in the fall."
As much as they love traveling, Jonathan and Juliane are proud to call Northwest Florida home. They often take advantage of the stunning scenery and outdoor adventures available in the area, along with their miniature dachshund, Lola. "She loves long walks and going paddleboarding," Jonathan says. "We love to take her out on South Walton's scenic coastal dune lakes, especially when they outflow to the Gulf. We are so fortunate to live in Northwest Florida, an area that affords us an abundance of natural beauty. We try to get out and enjoy it as often as possible."
— V —
---
For details on available properties listed by Jonathan Spears, contact him at jonathan@scenicsir.com or (850) 974-1761, or see all properties from Scenic Sotheby's International Realty at www.ScenicSIR.com.
ARTICLE CATEGORIES