By Kelsey Ogletree
More women than ever are taking up golf and for a myriad of reasons. Here's why—and how to get started.
Sexism has long been a problem for the male-dominated game of golf. For decades, many golf clubs didn't allow women to play before noon, while others shunned women entirely. Even Augusta National Golf Club, home of the Masters Tournament, admitted female members for the first time in 2012.
Add the fact that golf terminology and rules can be overwhelming and confusing to someone who's never played, and it's not surprising that most women throughout the years had little desire to play. "It's an intimidating sport," says Jane Geddes, a former LPGA player. "You pull up to a golf course, and you might not know where to go. Tee box, driving range, greens—those are all funny words if you've never done it before."
But the times they are a-changin'. The tired joke asserting that the word "golf" stands for "gentleman only, ladies forbidden," is becoming less relevant as organizations take the initiative to make the game more welcoming to all.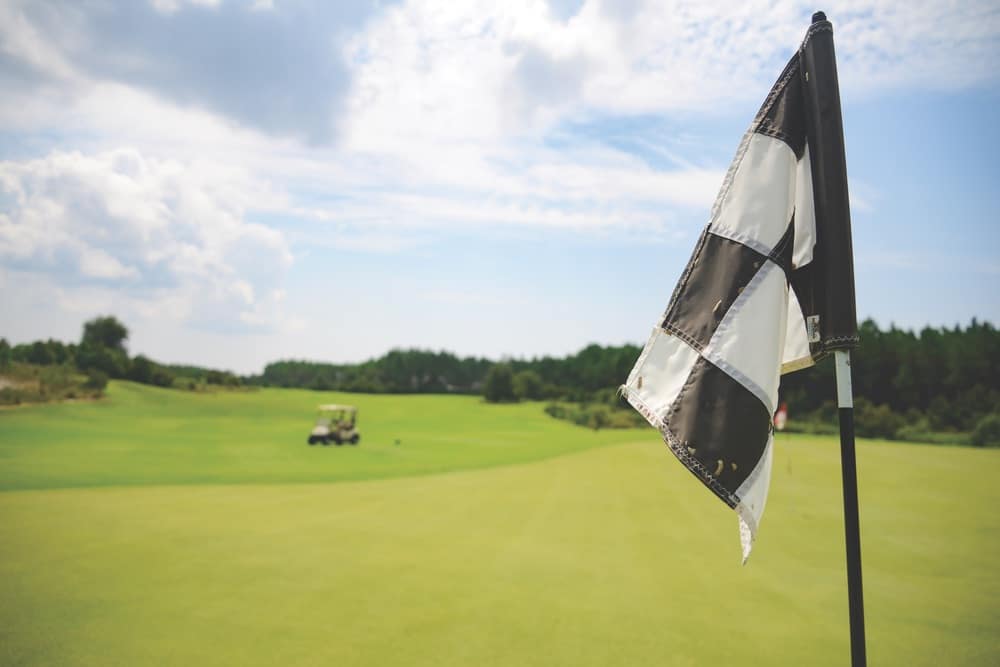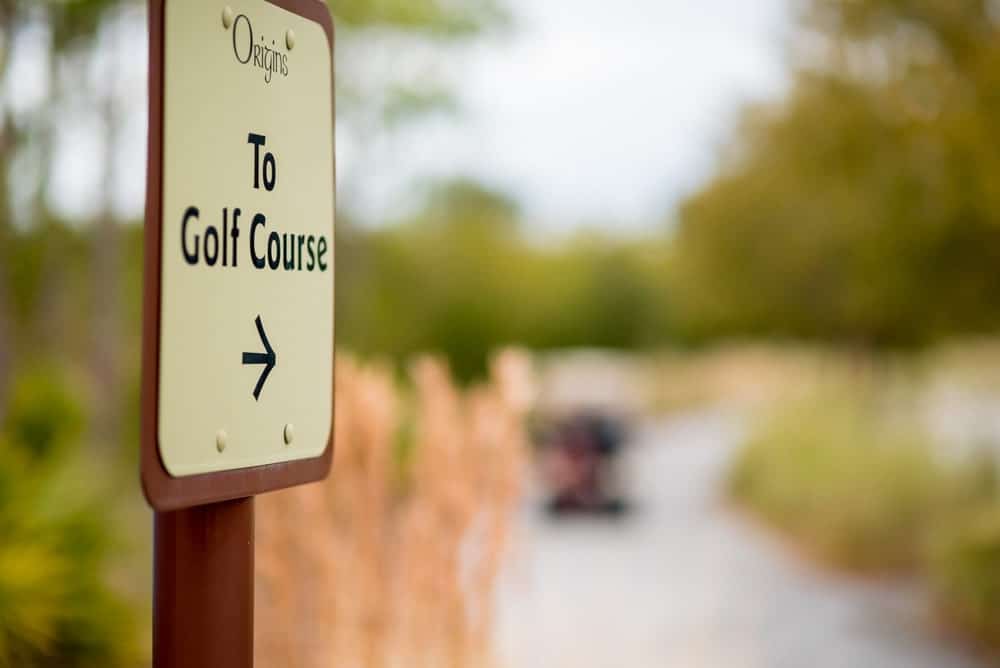 According to stats from the National Golf Foundation, women accounted for 24 percent of the on-course golfer base in 2018 and also made up 35 percent of newcomers to golf. The sport overall is growing, too, with a record high of nearly fifteen million nongolfers in the US reporting they were now "very interested" in playing at a golf course, a 16 percent jump from 2016. Part of this can be attributed to the rise of off-course golf experiences. Topgolf, a sports entertainment community with more than fifty US locations, has added technology and a party atmosphere to the historically lengthy game, making it easy for all skill levels to play together.
The tired joke asserting that the word "golf" stands for "gentleman only, ladies forbidden," is becoming less relevant as organizations take the initiative to make the game more welcoming to all.
Another reason for the increase in women golfers is programming such as #inviteHER, launched last summer by the LPGA Women's Network, an outlet of the LPGA designed to connect women with golf's top female thought leaders. The simple premise of #inviteHER is to actually follow through on inviting women to play golf. "We've all been invited to play courses, but often no one takes action on the invite," says Geddes, who is now the network's executive director. "We're encouraging people who play golf to invite one woman in their life who doesn't play or isn't playing anymore. It can be as simple as asking them to ride around in a cart with you, hit a putt, or just talk golf. It's something that is doable and scalable at the same time."
With twelve thousand members across the country, the LPGA Women's Network has as its primary mission to grow the game of golf for women, and it's succeeding. While they put on many national competitive events, numerous efforts are at the grassroots level, says Geddes, such as hosting spring kickoff events at about one hundred amateur chapters around the country. They'll also do a big push for Women's Golf Day, taking place on June 4 this year.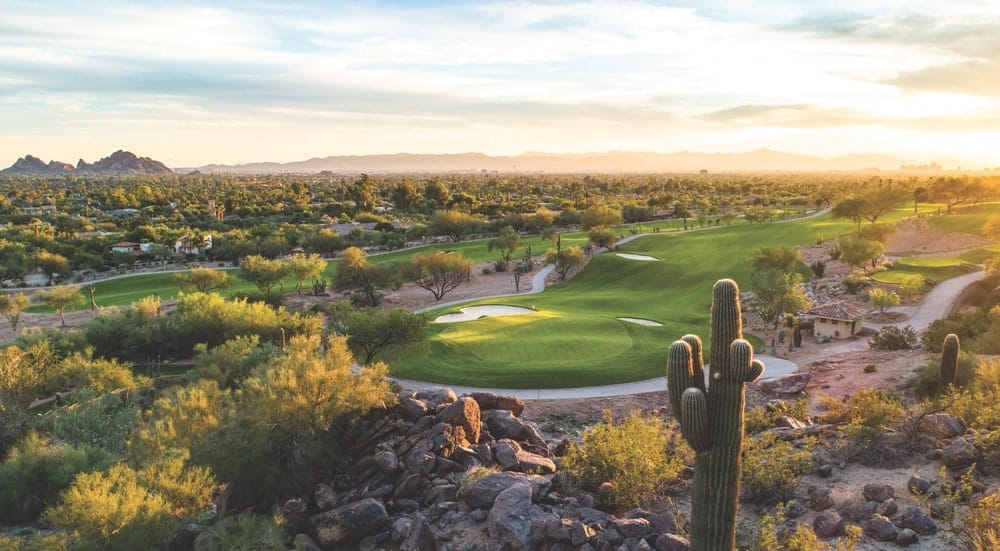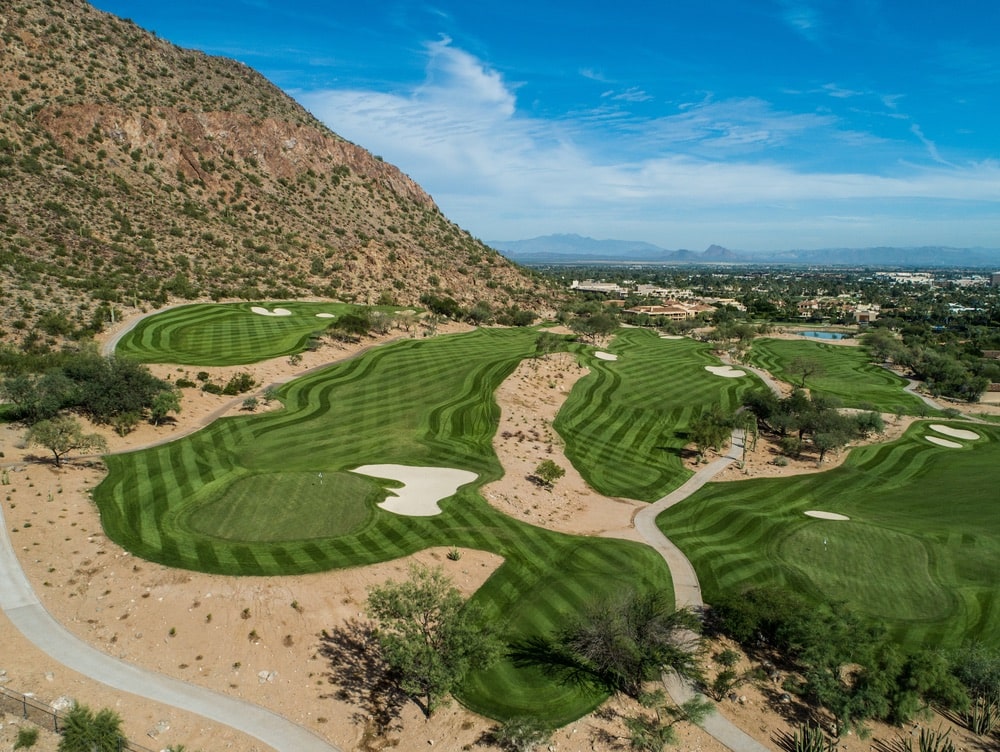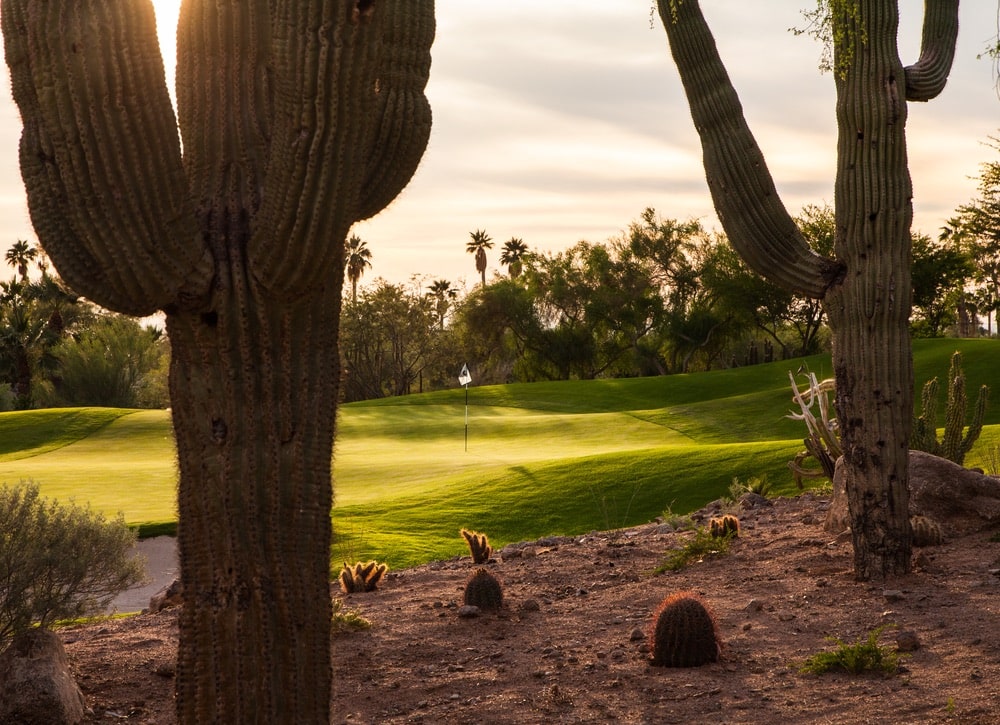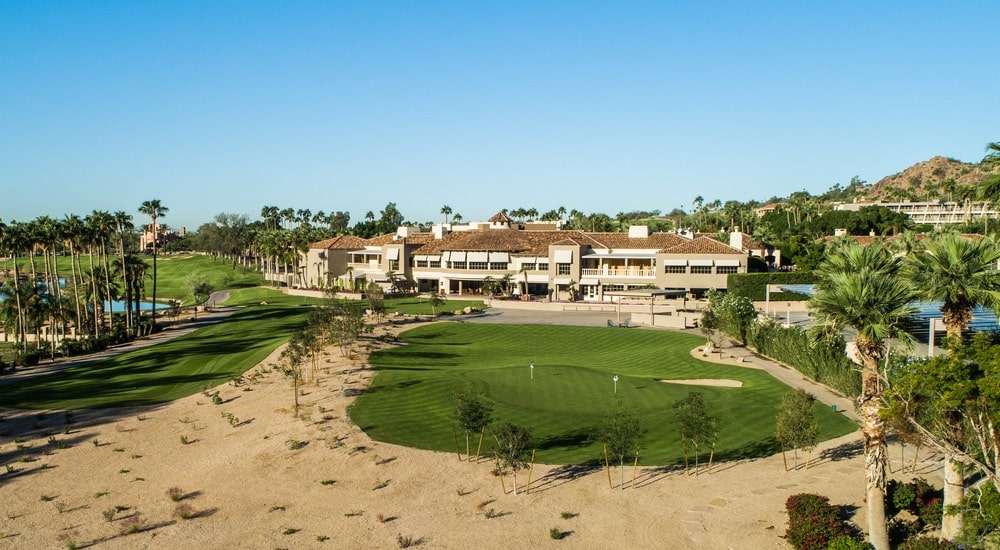 The promotion of golf as exercise is a major selling point for women, tying into the global wellness movement. There was a time when almost all courses required players to use carts, but now more are offering members the choice of walking for a minimal trail fee. "Because of that, we're seeing the health benefits of golf rising," says Belinda Marsh, president of the Georgia State Golf Association. "People are getting more opportunity to walk and enjoy some exercise when they play." The average eighteen-hole round might amount to seven or eight miles of walking, making it easy for those tracking their steps to hit their daily goals. Even if you're riding in a cart, as Geddes points out, there's still a good amount of walking required, as you're not able to drive directly to your ball on every shot (for example, carts aren't allowed near the greens).
Golf benefits mental health as well. When you're out playing with a group of friends, enjoying nature, making an effort to unplug—and not worrying too much about your score—the experience can be downright meditative. "I think when people really engage," says Geddes, "no matter their age, fitness level, or how they play, it's about being out there and having fun."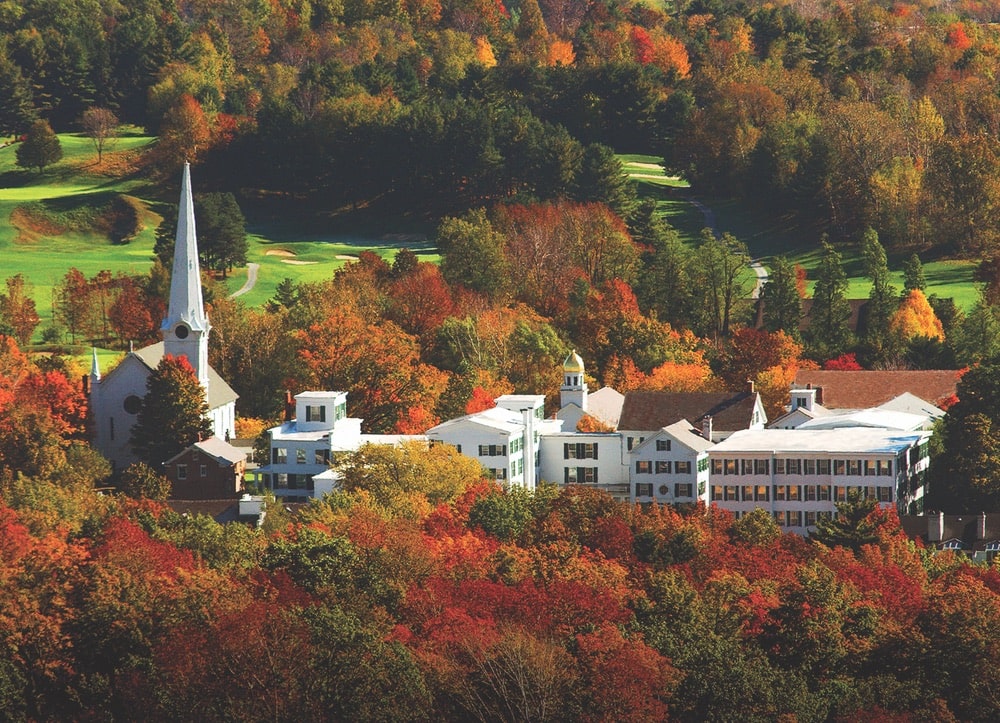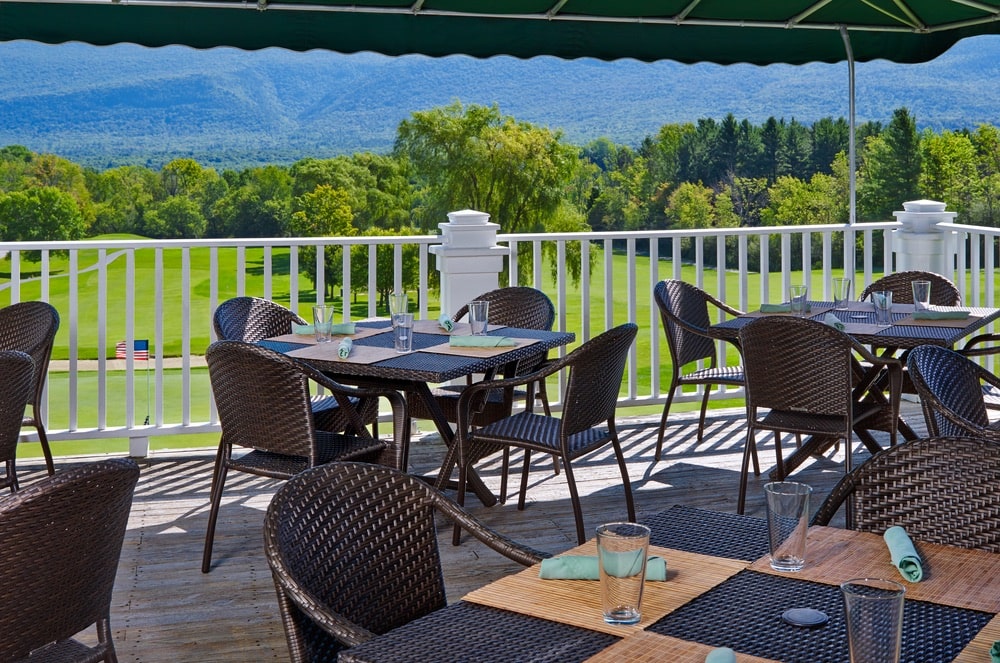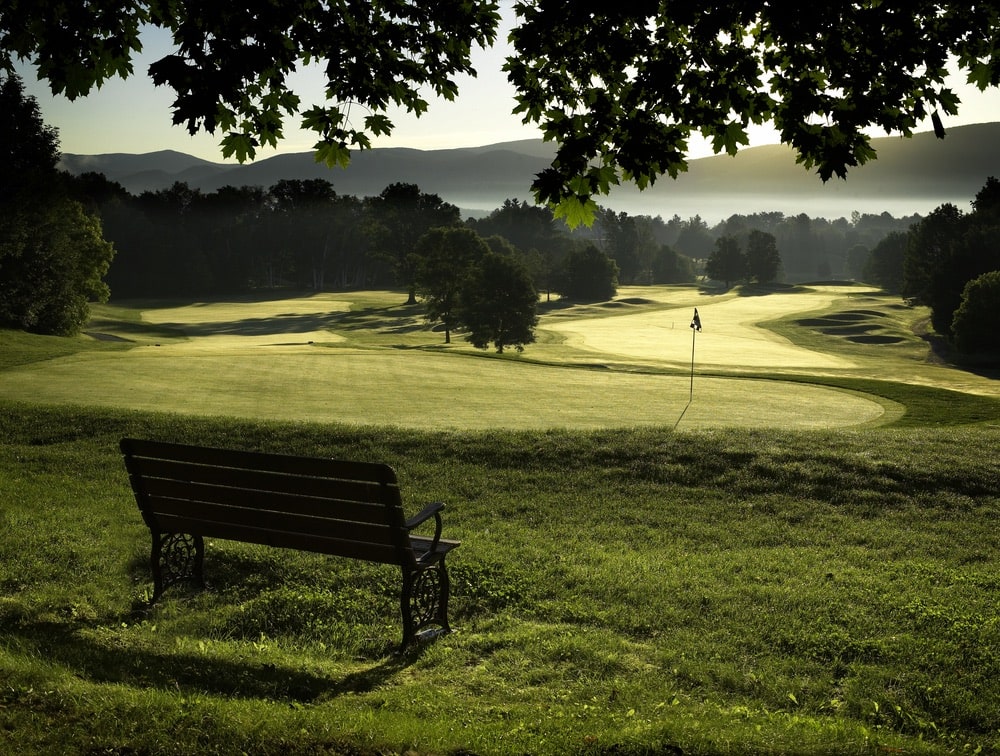 If you're new to golf or thinking about trying it this year, Marsh's best advice is to start with a lesson from a PGA teaching pro. They can be found at clubs around the country or in shops like PGA Tour Superstores. Then, make golf social. The key for women, she says, is meeting new friends on the course who are learning just like you, so if you're a beginner, you won't feel inferior from the start.
"One of the ways we help promote the game is through adding socials or events for women to participate in," says Sean McGaughey, director of golf for The Clubs by JOE, a Florida-based private membership club with three high-end golf courses. "These are vital to helping create camaraderie and a safe place to learn."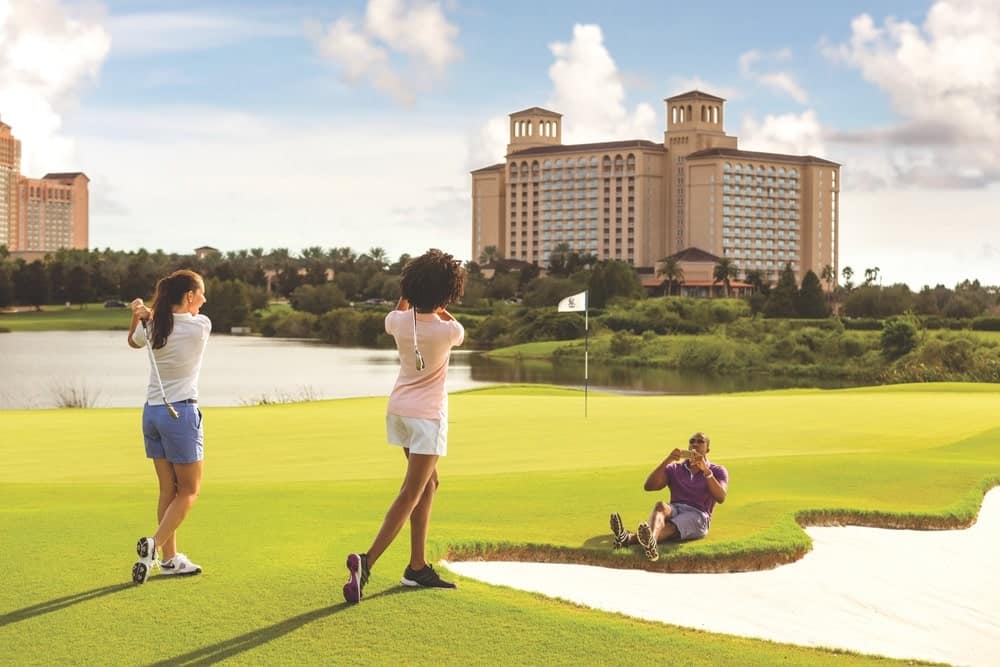 Getting Started
Joan McDonald, a three-time qualifier for the U.S. Women's Open Championships and now the head golf professional at The Golf Club at Equinox in Manchester Village, Vermont, shares her tips for players who are new to the game:
One of the most important things all players should do, especially women, is to get fitted for clubs. I recommend staying away from hand-me-down clubs. There are many variables involved that most new golfers wouldn't consider—length, grip size, shaft flex—and the pros can help you with that.

Spend ten to fifteen minutes stretching before play or practice. The golf swing and setup require flexibility and very different body positions from what is normal for most people. Taking a few yoga classes and working on exercises to strengthen your hands and arms can be helpful.

Be patient and take time to perfect your grip and posture. Develop a routine that takes you through a quick reminder list. The correct setup is the most important component of a good swing.

On the course, finish every swing in balance on your front foot, facing the target. Rhythm and balance will lead to a consistent swing. This is where women can make up some distance by using their lower body to create swing speed.

One of my most important reminders is to always "swing the club" rather than try to hit the ball.
— V —
---
Time to Play!
These four courses are located at beautiful resorts, making them great destinations for weekend getaways.
Phoenician Golf Club
This eighteen-hole course, reconfigured from its former twenty-seven-hole layout, reopened to the public in November 2018 at the Phoenician, a Luxury Collection Resort (also recently renovated) in Scottsdale, Arizona. While it isn't an easy course, the redesigned holes eliminate blind shots and hazards (where you're unable to see where you're headed), making it a more manageable experience for newer players. GolfThePhoenician.com; ThePhoenician.com
The Golf Club at Equinox
Nestled into the Green Mountains of Vermont, this eighteen-hole course is a picturesque spot to spend a fall afternoon—especially during peak foliage season (early to mid-October). It's relatively flat and unobstructed, making it accessible for beginners. Sneak in a photo op at the fourteenth hole tee box overlooking the city of Manchester and swing big on the unique seventh hole, which requires hitting over the highway. EquinoxResort.com/Golf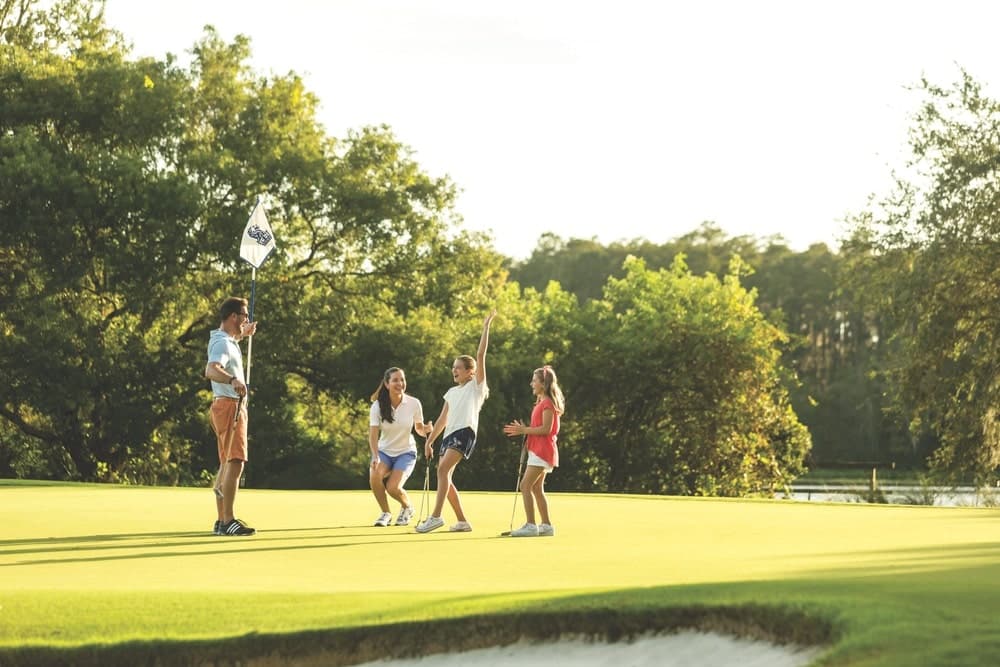 The Ritz-Carlton Golf Club Orlando, Grande Lakes
Ask for a caddie (standard for new players here), and you'll navigate this eighteen-hole course with ease. The greens are challenging, but the fairways are wide, so while your short game might test you, there will be chances to redeem yourself. It's an easy course to walk, especially during the cooler spring and fall months, and you can also sign up for lessons with former PGA player Larry Rinker. GrandeLakes.com
Origins Golf Club
Designed by Davis Love, this course in Watersound, Florida, is part of The Clubs by JOE, a brand of one of the area's premier resort and club proprietors, St. Joe Club & Resorts. It has ten par-three holes, making it extremely player friendly, especially for beginners. "In my eleven years in the golf business, I have never seen a property that encompasses what the love of the game is all about more than this one does," says Sean McGaughey. Wind through Northwest Florida's pines, lakes, and wetlands on this scenic course, and then enjoy a bite at the Watersound Cafe. ClubsByJOE.com
ARTICLE CATEGORIES