Fund-Raising with Heart and Sole
By Lori Hutzler Eckert | Photography by Kay Phelan
Ever since a breathless Cinderella was reunited on the castle steps with her mislaid glass slipper (and not a moment too soon) in the age-old children's story, shoes have held a somewhat magical allure to women everywhere. Their magnificently mythological powers were recently called upon once again—this time, not to transform a scullery maid into a fabled fairy-tale princess, but to open the world of music and art to countless children on the Emerald Coast through the area's third annual Wine Women and Shoes.
Held February 7–9, 2014, the distinctive event kicked off the fund-raising season for Sinfonia Gulf Coast. Wine Women and Shoes has found a strong foothold among supporters of the area's only fully professional symphony orchestra, with the event generating $201,000. The money will support the independent, local nonprofit's programs with a focus on its much-needed children's education initiatives, including Musicians in Schools, the Link Up program in conjunction with Carnegie Hall, Guest Artists in the Schools, the youth orchestra, live performances, and free symphony tickets for students, as well as Arts in Medicine with Sacred Heart Hospital on the Emerald Coast and Paint the Music in partnership with the Mattie Kelly Arts Foundation.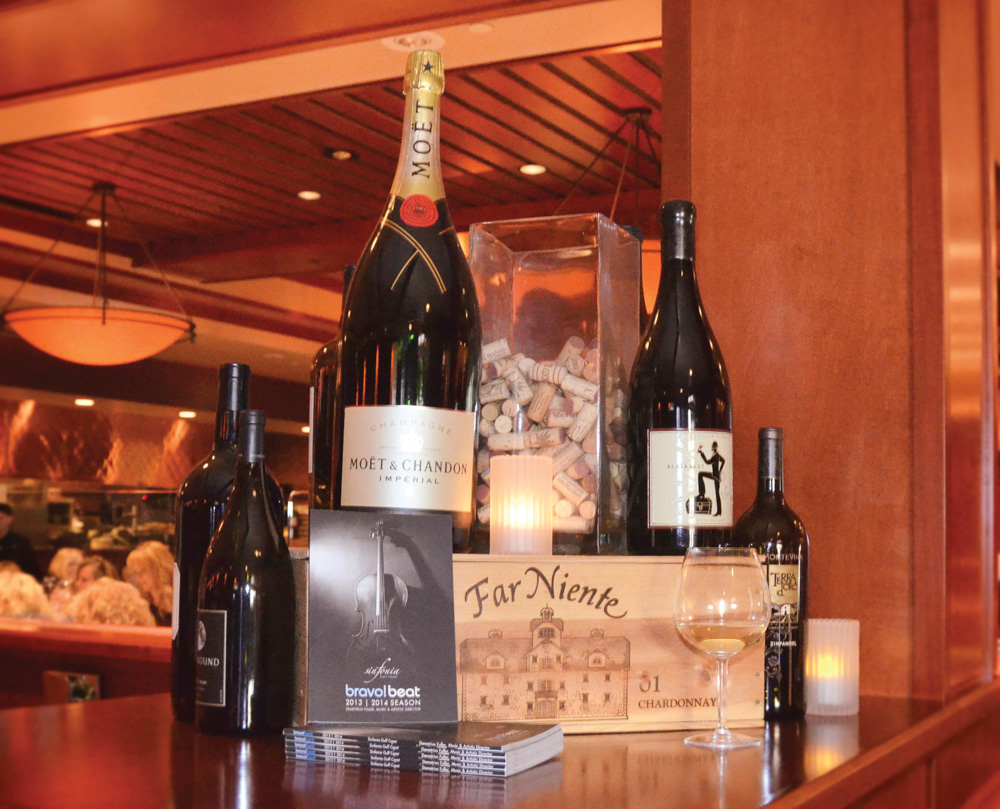 A Shoe-In
Wine Women and Shoes is actually a national event platform, branded with a clever twist on the title of the classic country tune "Wine, Women, and Song." Over the past decade, the concept has been tied to more than 175 events and raised more than $20 million for women- and children-focused charities across the country.
Demetria McNeese, a Sandestin resident and longtime local philanthropist, introduced Wine, Women and Shoes to Northwest Florida three years ago to support another regional nonprofit. "The concept brings together all three things that I enjoy: wine, girlfriends, and shoes," she says, "and it's a fun, enjoyable event with wonderful benefits—that's really important to me."
In 2013, with the original beneficiary's short-term funding needs satisfied, McNeese knew she wanted to keep the event—which is franchised exclusively within large geographic areas—on the Emerald Coast. She immediately turned to Demetrius Fuller, Sinfonia's maestro and music director, to recruit the symphony as the event's new charity partner.
McNeese, co-owner of McNeese Distributing and McNeese Title, has served as a Wine Women and Shoes cochair with realtor Jennifer Howard of Sandestin Real Estate and Elaine Tucker, who is also Sinfonia's director of events, for the past two years.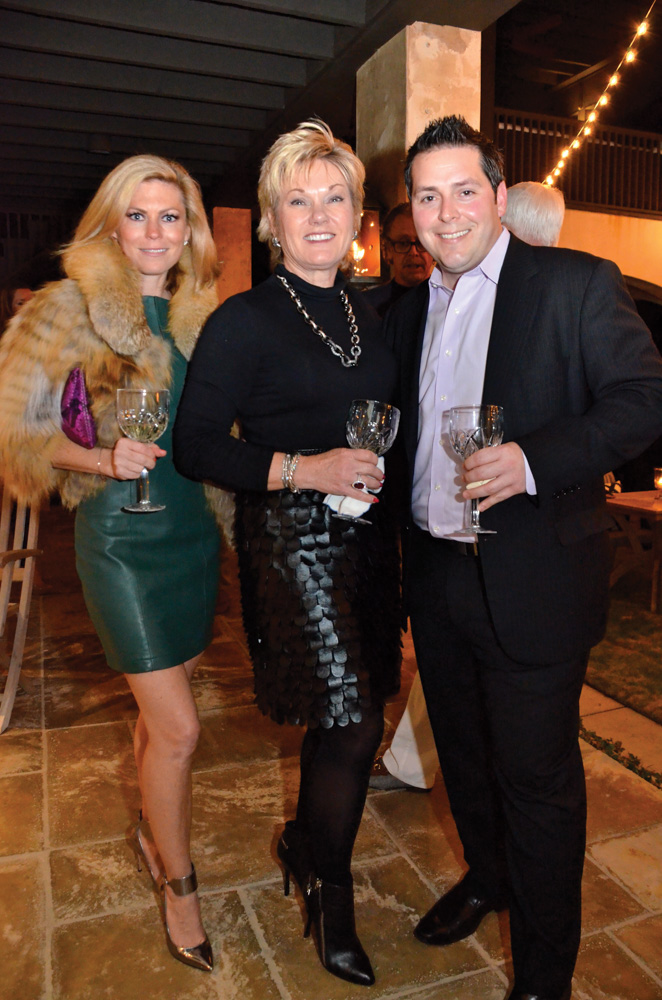 Stepping It Up
Passionate about the possibility that musical education can "change and improve thousands of children's lives," McNeese, along with Howard, Tucker, and more than a hundred volunteers, spent seemingly endless hours committed to making this year's Wine Women and Shoes even better than in the past two years. The weekend, billed as "a celebration of life's many pleasures," began on a Friday evening, when 246 guests sipped wines from select vineyards and savored culinary creations by notable chefs. Each of the seven dinners was hosted by local supporters of Sinfonia, all of whom were committed not only to making memorable evenings for their guests, but also to sharing their enthusiasm for the music-in-education mission.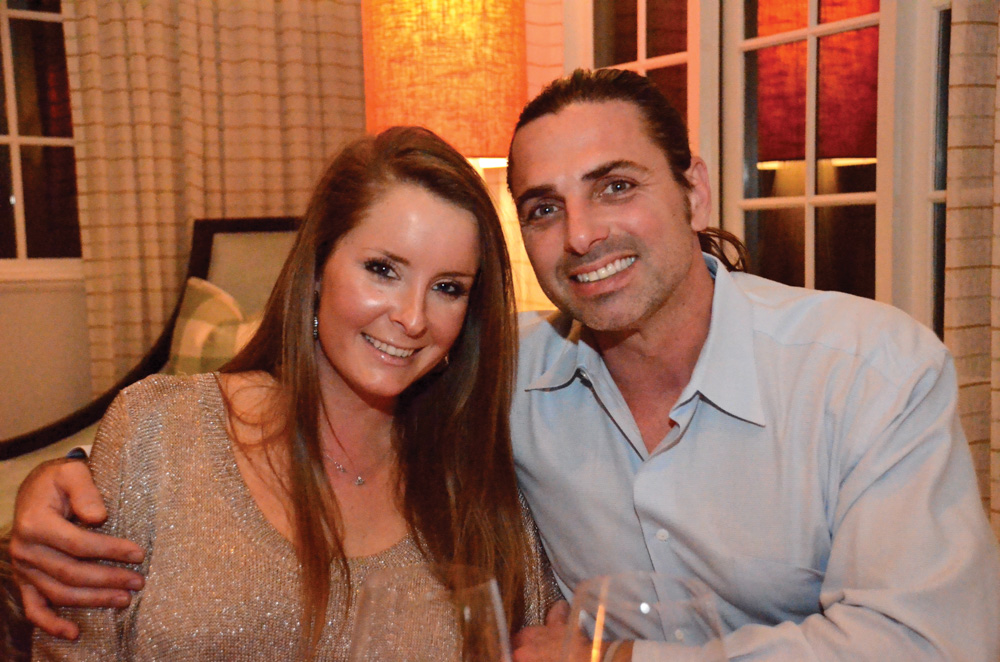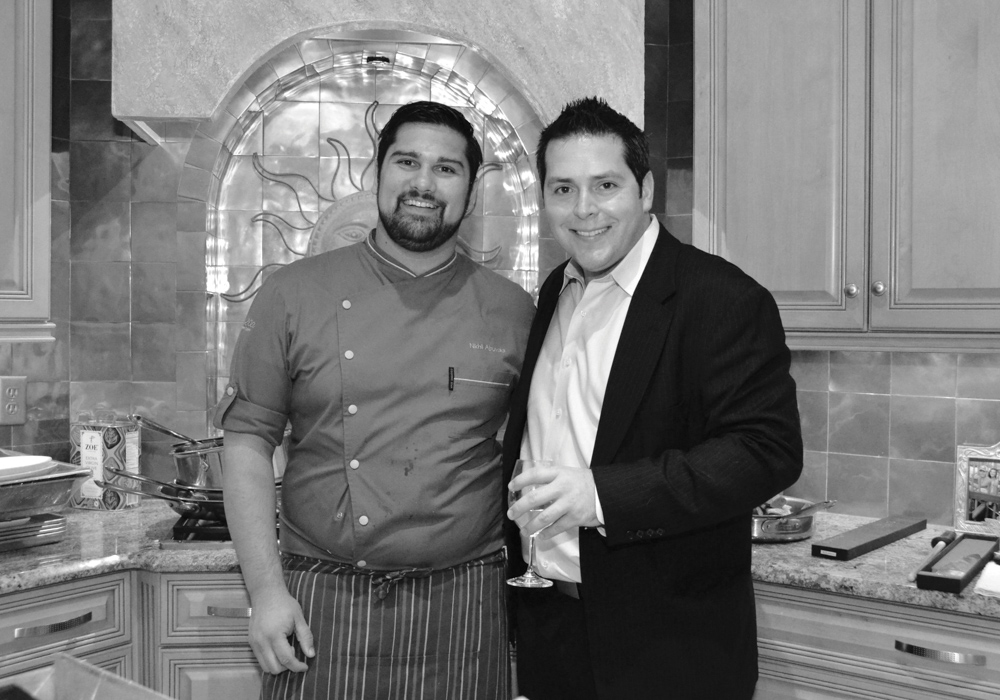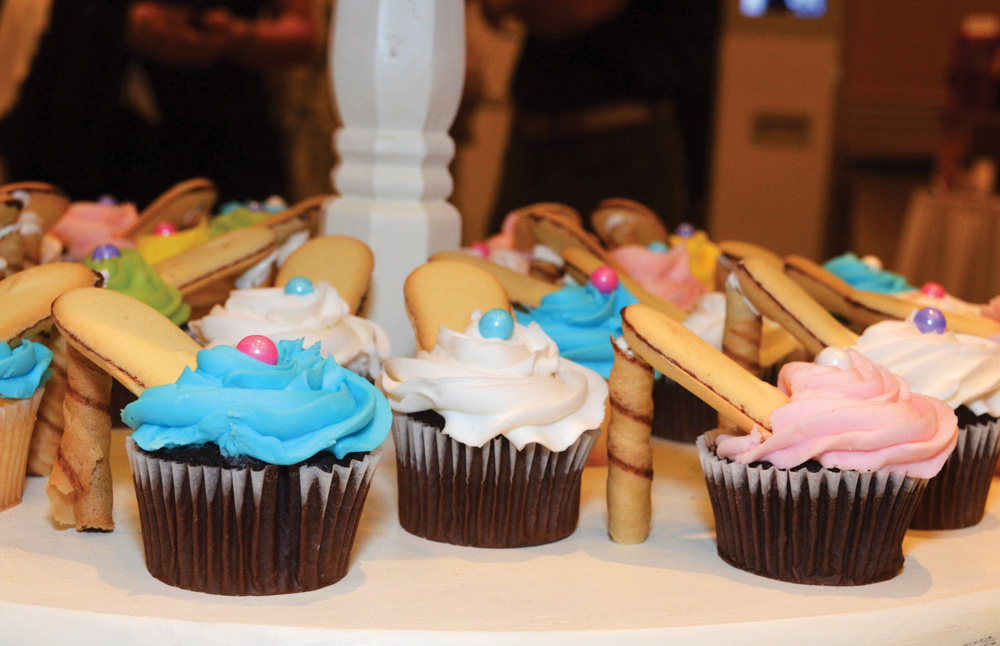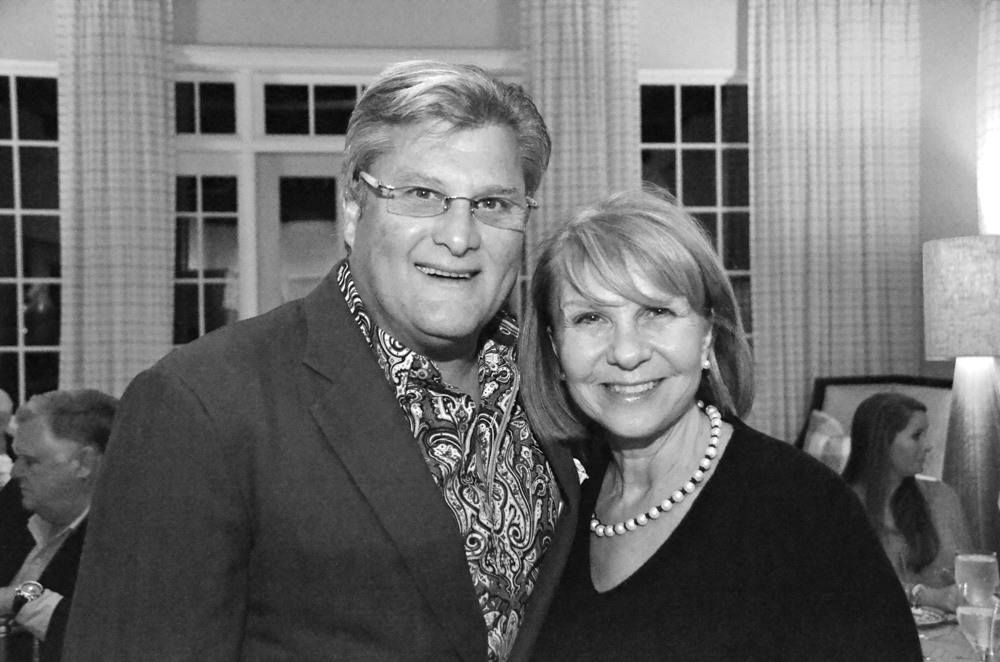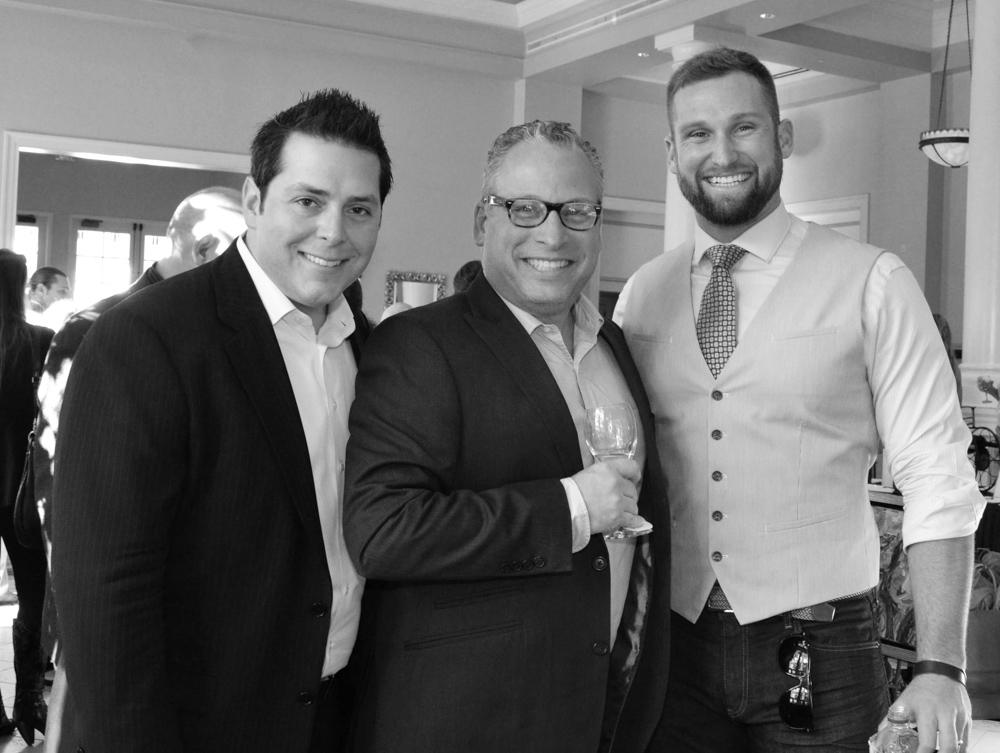 Wine Women and Shoes continued to pour on the fun the following day with a wine preview party. Held at Carillon Beach's Kwiker Liquor, the party offered a wine tasting and delectable hors d'oeuvres provided by Restaurant Paradis of Rosemary Beach. Sunday afternoon, Sandestin Golf and Beach Resort hosted the signature event in the Village of Baytowne Wharf's Grand Sandestin hotel. The afternoon began in the lobby of the Magnolia Ballroom with a silent auction that featured 110 lots, most of which were donated by community businesses and residents. Inside the ballroom, over four hundred attendees were greeted by more than a dozen wineries and over a dozen retail sponsors. The vintners presented some of their finest wines for tasting, while the businesses, including Chic by Design Collections, Lisa Mackey Design, Adorn by Samouce, Destin Jewelers, and Sarah Carolyn Jewelry, featured mostly fashion accessories—and shoes, of course—for sale. Twenty percent of each purchase made was donated to Sinfonia.
Cindy Garrard of Santa Rosa Beach attended Sinfonia's Wine Women and Shoes in 2013 and 2014. "Last year, I didn't know what to expect, and I was a little bit blown away by the setup," she says. "I didn't know there would be shopping. I really just went for the wine and to enjoy the afternoon with my girlfriends." But this year, the ardent oenophile was pregnant at the time of the event, so she had to appreciate the wine from afar. "I was at six months, and it did not stop me from going!" she said with a laugh. She happily shopped, buying a couple of items including some coastal-inspired jewelry by Lisa Mackey. An associate vice president of custom construction lending for Hancock Bank, Garrard added that her attendance goes beyond enjoying a fun weekend. "I really believe in Sinfonia's mission of bringing music and art to children and adults alike."
The afternoon also featured a high-energy fashion show, showcasing the latest line from luxury clothing brand W by Worth. Local women proudly paraded down the catwalk in ensembles, eliciting exuberant applause from the crowd. Attending to the guests in spectacular style were several male volunteers, known in the Wine Women and Shoes vernacular as "sole mates." At the end of the fashion show, the guys glammed it up, wearing hot pink boas as they marched down the runway bearing swag bags for the guests.
If the Shoe Fits...
Demetrius Fuller, who founded Sinfonia eight years ago and is inarguably a principal architect of the region's cultural framework, is grateful for the time and talent that so many contributed to the event. "The amount raised this year was nearly $50,000 more than last year, which is a true testament to the commitment made by our committee and volunteers," he says.
And while great food, wine, and shopping are hard to resist, the success of this event illustrates that this community truly cares about the arts, as well as the future of our youth.
Wine Women and Shoes is surely one of the Emerald Coast's fastest rising charity events. And much like Cinderella's enchanted slipper, it has proven to be the perfect fit for Sinfonia Gulf Coast, allowing the organization to brilliantly fill the area's increasing gaps in music education funding—and not a moment too soon.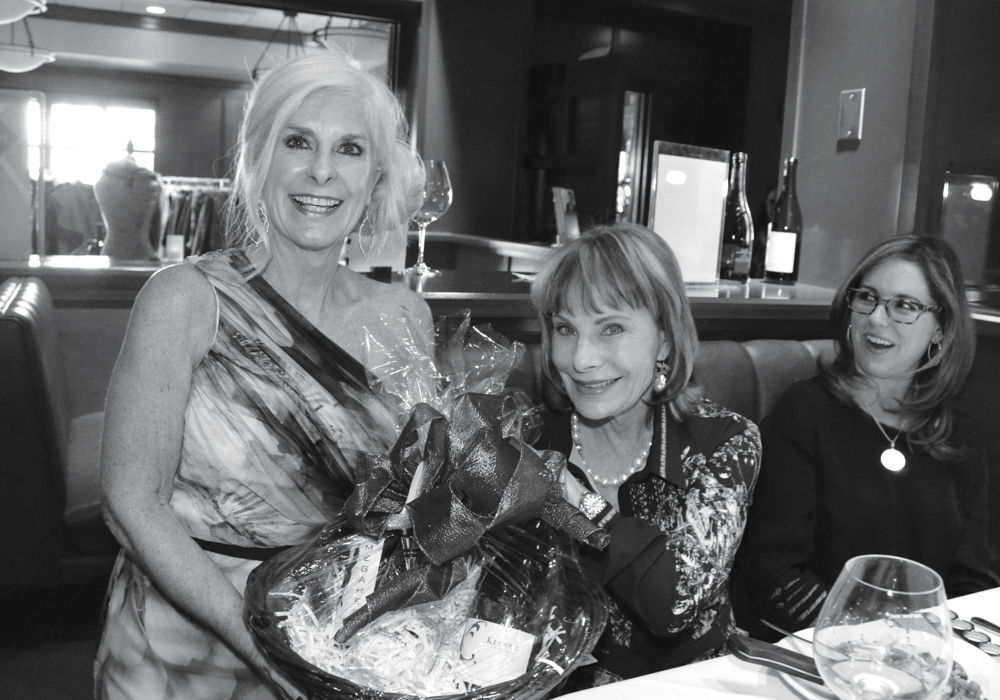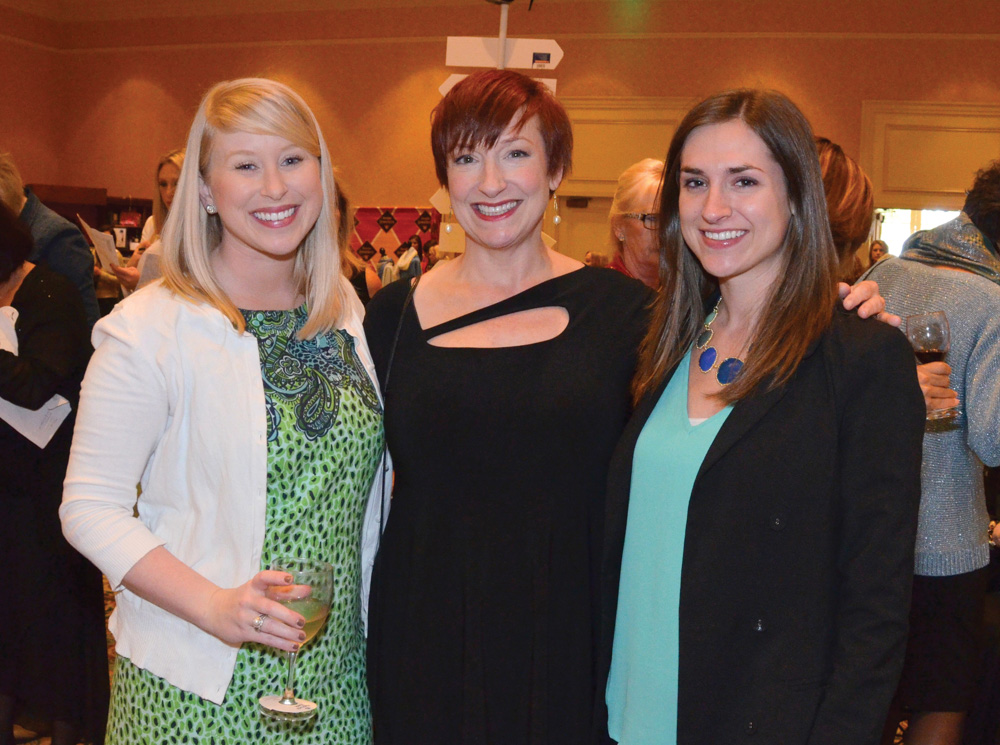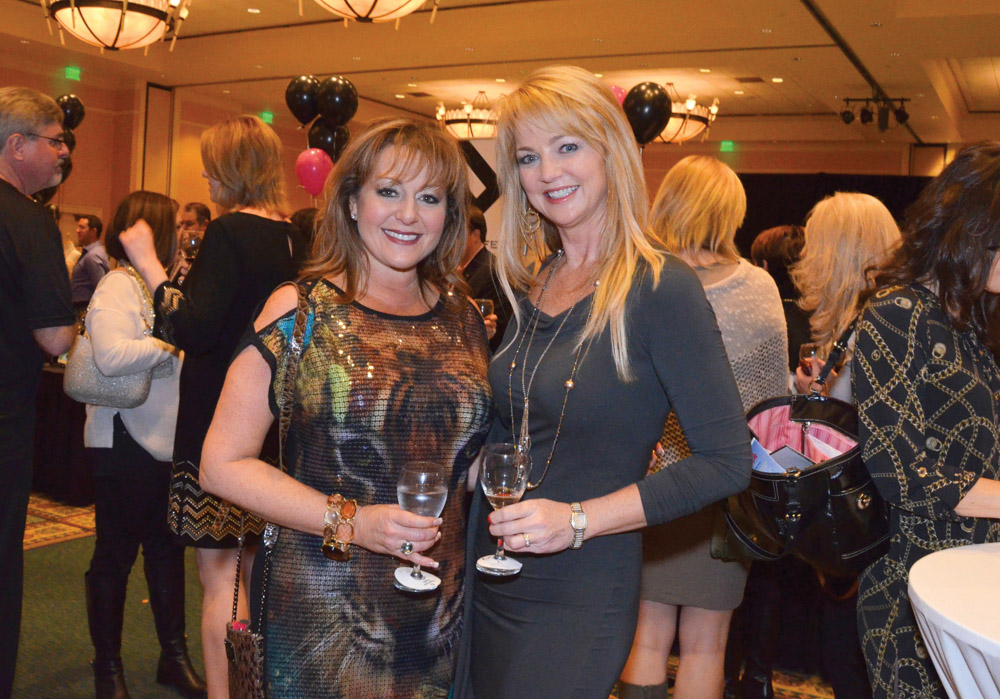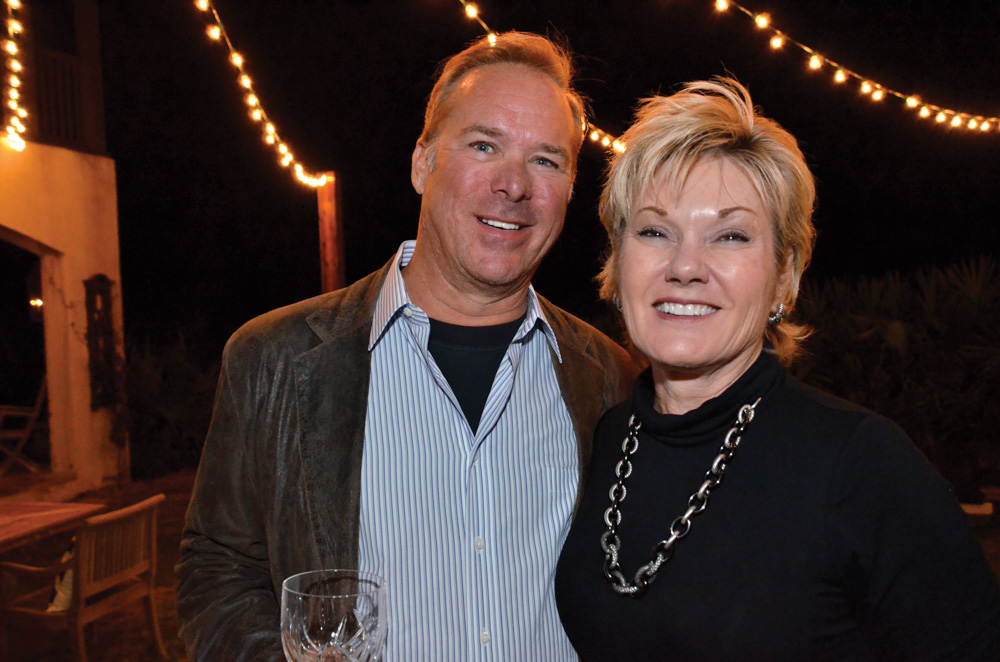 The Who's Who of Wine Women and Shoes
On the menu for Sinfonia Gulf Coast's Wine, Women and Shoes fund-raiser were elegant and exclusive wine dinners, held in two award-winning restaurants and five of the most beautiful homes in Okaloosa and Walton Counties. Each incredible dinner was orchestrated by two to four hosts and featured a celebrity chef and a guest vintner.
Private dinners were hosted by Christine Carter and Ken Bryant of Destin; Tina and Bryan Corr of Rosemary Beach; Tim Krueger, Jill Cadenhead, and Joan and Steve Carter of Destin; Velia Lala of Sandestin and Sandy and Greig Buckley of Destin; and Demetria and Richard McNeese of Sandestin.
Restaurant dinners were hosted by Pam Wellborn and Tim Creehan of Destin at Cuvee Bistro; and by Gay and Jeff Landreth and Christine Mizro of Santa Rosa Beach with Lee Moore of Sandestin at Café Thirty-A in Santa Rosa Beach.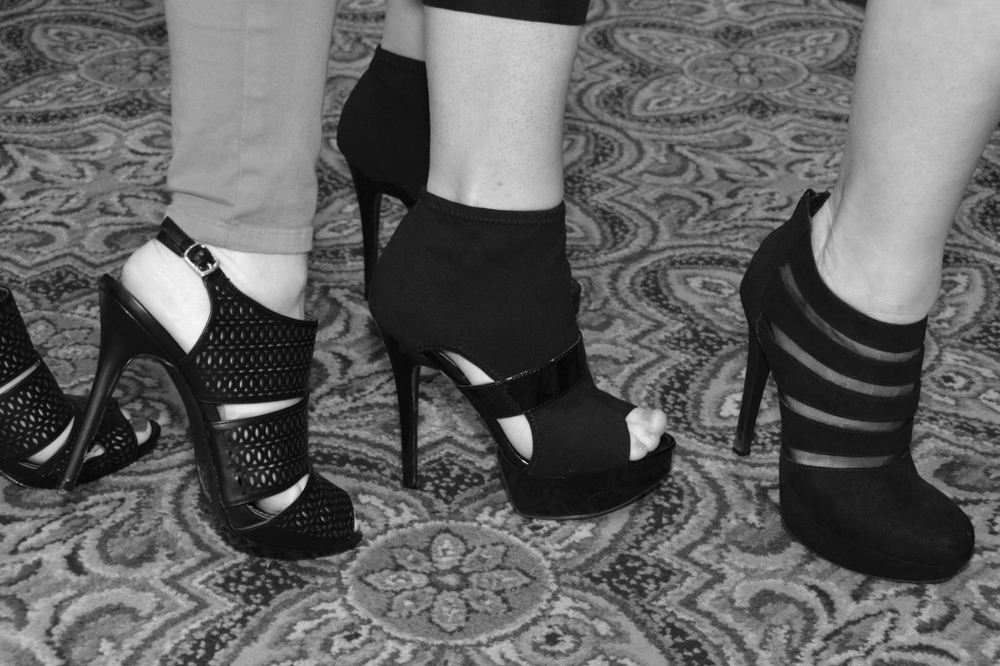 Partnering wineries included JUSTIN Vineyards and Winery, Swanson Vineyards, Pali Wine Co., Orin Swift Cellars, Peju Province Winery, Blackbird Vineyards, Pott Wine, LOLA, Ferrari-Carano Vineyards and Winery, Peter Lehmann Wines, and Jericho Canyon Vineyard.
Pairing and preparing multicourse meals were notable regional chefs including Cuvee Bistro's Tim Creehan; Paul Stellato of Firefly in Panama City Beach; Trey Griffith of Grayton Bar and Grill in Grayton Beach (formerly of Chan's Wine World); Ken Duenas of Café Thirty-A; Nikhil Abuvala of Roux 30a in Grayton Beach; Christopher Holbrook of Signature Catering of 30-A in Santa Rosa Beach; and Jude Tauzin, executive chef for Tony Chachere's Famous Creole Cuisine.
— V —
ARTICLE CATEGORIES