Women's Adventure Travel Hits the Heights
By Emily Fieser | 
Photography courtesy of WHOA Travel
There is an African proverb that states, "If you want to go quickly, go alone. If you want to go far, go together." I found this adage to be undeniably true as I trekked with eight other women up to the Roof of Africa, Mount Kilimanjaro. What I gained from the trip—a trip that demands physical, mental, and emotional strength—was the best gift I could have given myself: an opportunity to reset and be in the present.
The year before I decided to climb Kilimanjaro, my sister suggested we plan a trip together. We both were at stages in our lives where we could pack our bags and head off for an adventure. Evenings were spent scouring the internet and sending one another links of places we dreamed of visiting. Early on in this research stage, my sister discovered WHOA (Women High on Adventure) Travel. WHOA specializes in adventure treks for women all over the world. The sense of camaraderie and compassion that are intertwined with WHOA's core principle of getting women outside their comfort zones piqued my interest. I'm no stranger to long-term travel or even solo travel, but I was concerned about hiking with any travel company whose primary focus seemed to be on the individual experience or how quickly one could reach camp every day. While each approach can provide a life-changing perspective, WHOA adds a personal dimension to the equation by supporting local women, giving back, and sticking together. I was sold.
I would be lying if I said the rest of the planning process came together seamlessly. My sister, who is far more adventurous than I, could not make the trip; I discovered most of WHOA's excursions took place during my career's peak seasons; and I felt woefully unprepared physically. Perhaps it was because of these reasons that I waited until ten weeks before flight time to officially commit and still panicked a week before departure (thanks, Mom, for talking me off the ledge). Most nights leading up to the trip I would lie in bed wondering if I had the right gear, if I was nuts for doing this solo, and if I really could make it to the summit.
At WHOA they have these unbelievable superhumans they call GALs (Group Adventure Leaders). From the first email inquiry I sent about what a solo trek would be like to my final question regarding the use of single-use plastics (which are banned throughout Tanzania), it was clear I would be in excellent hands with WHOA. They were quick to respond to any and all concerns I had, and I genuinely felt part of a community. I was also excited to learn that the hike would be led by the head GAL of them all, Nicole, whose personal record of summiting Mount Kilimanjaro ten times puts her in a kick-ass class all her own. If she believed I could do this and I was doing everything I could to prepare, then it was happening.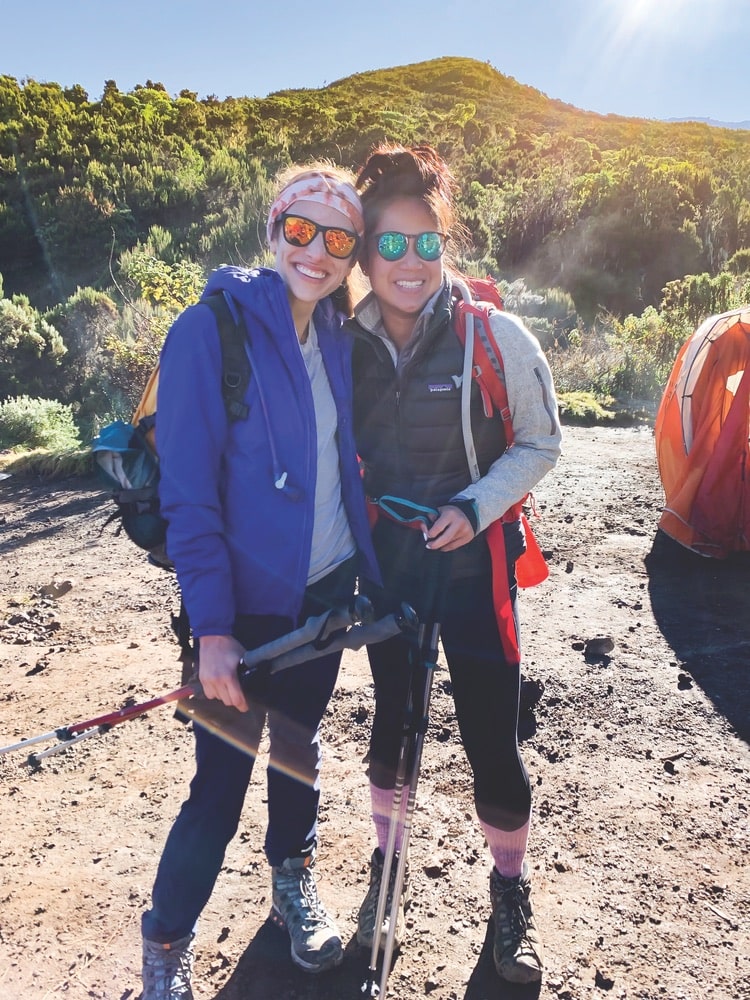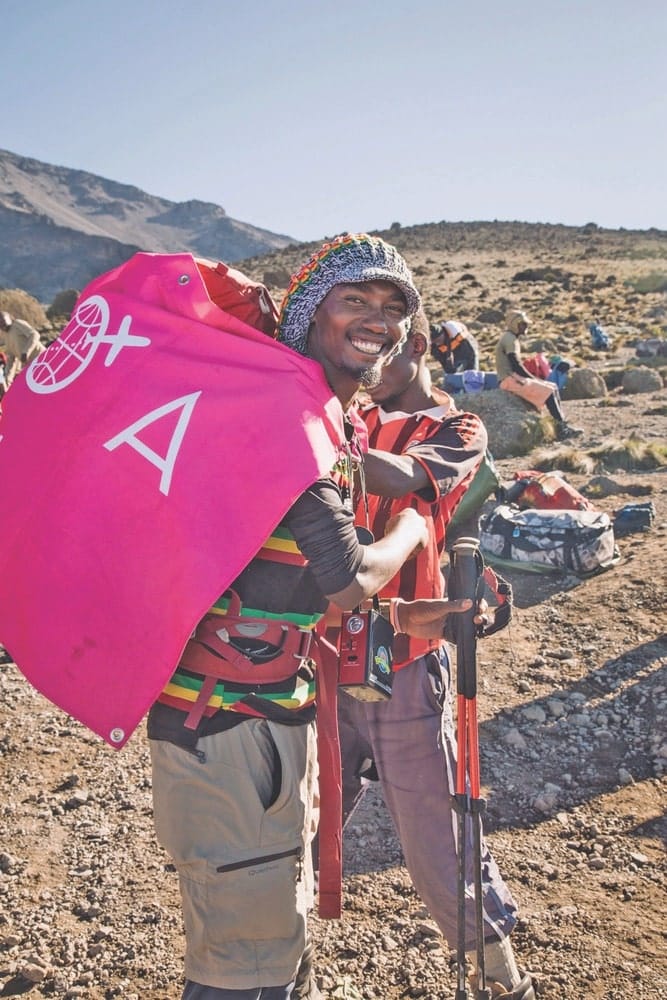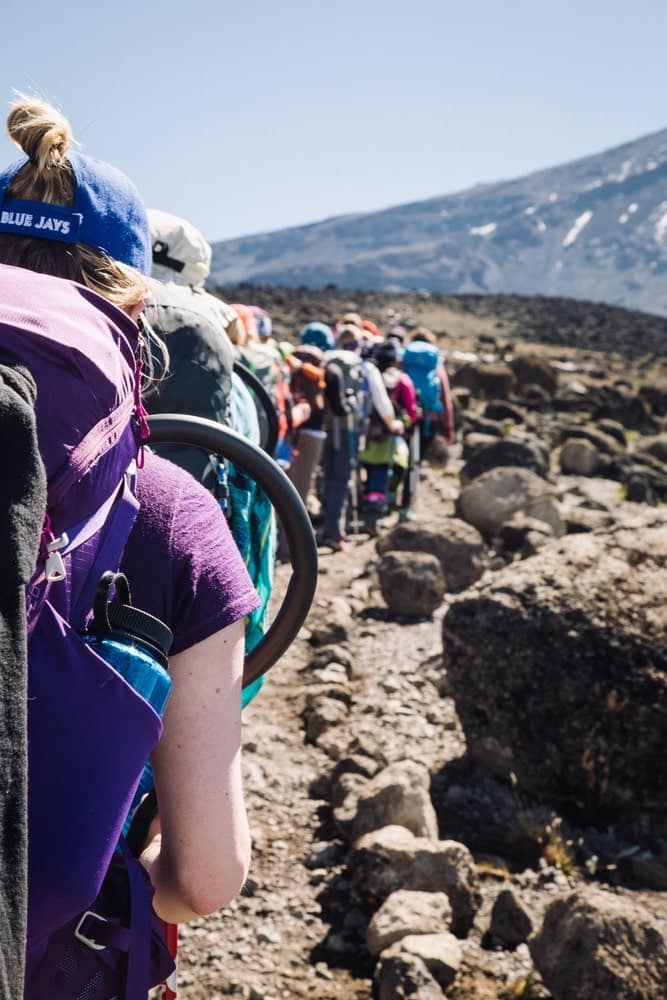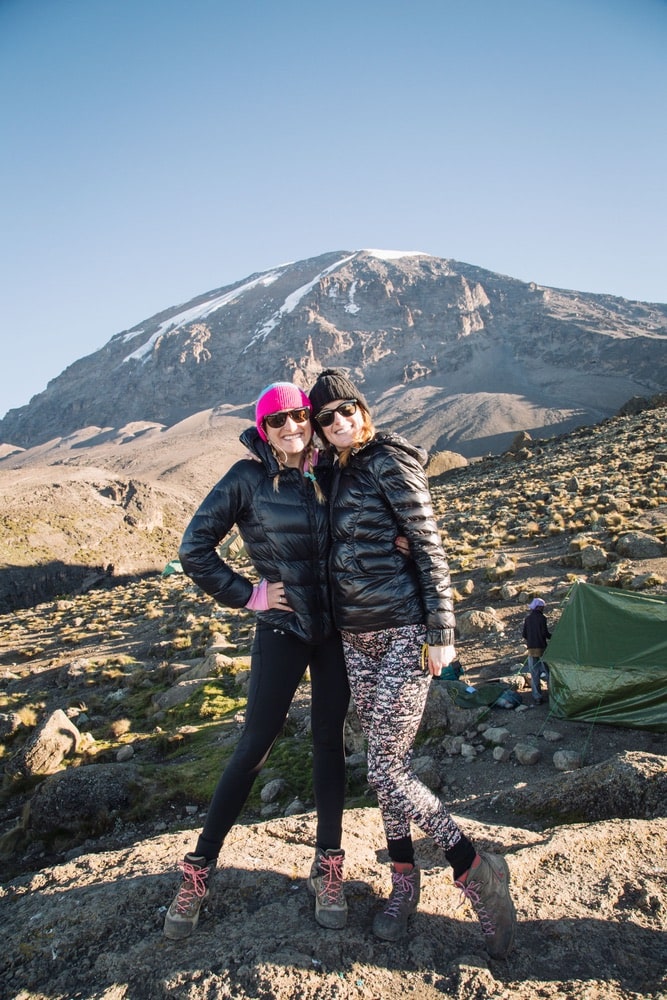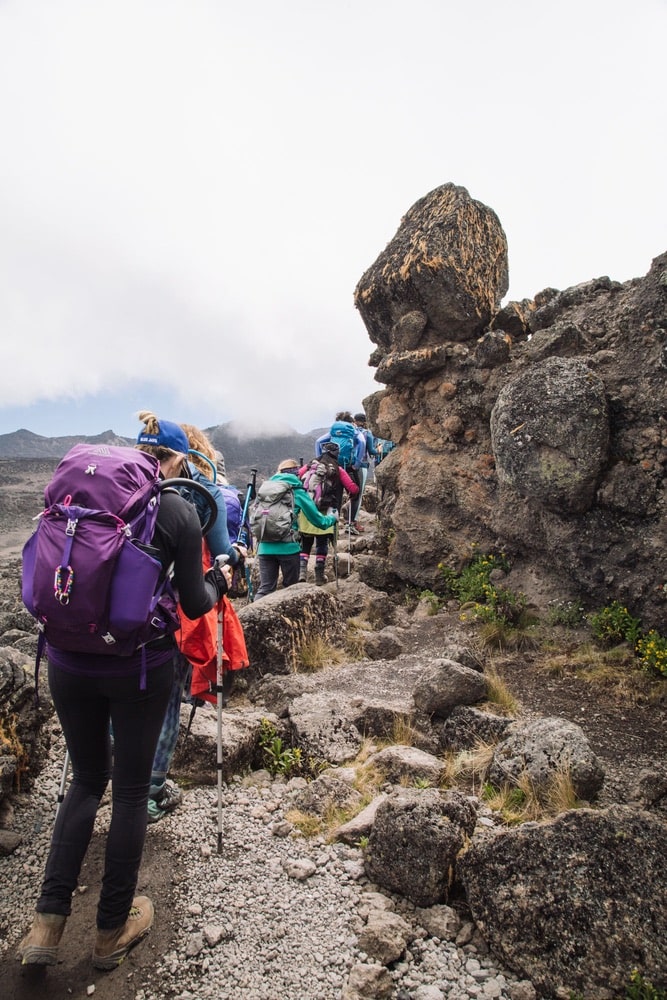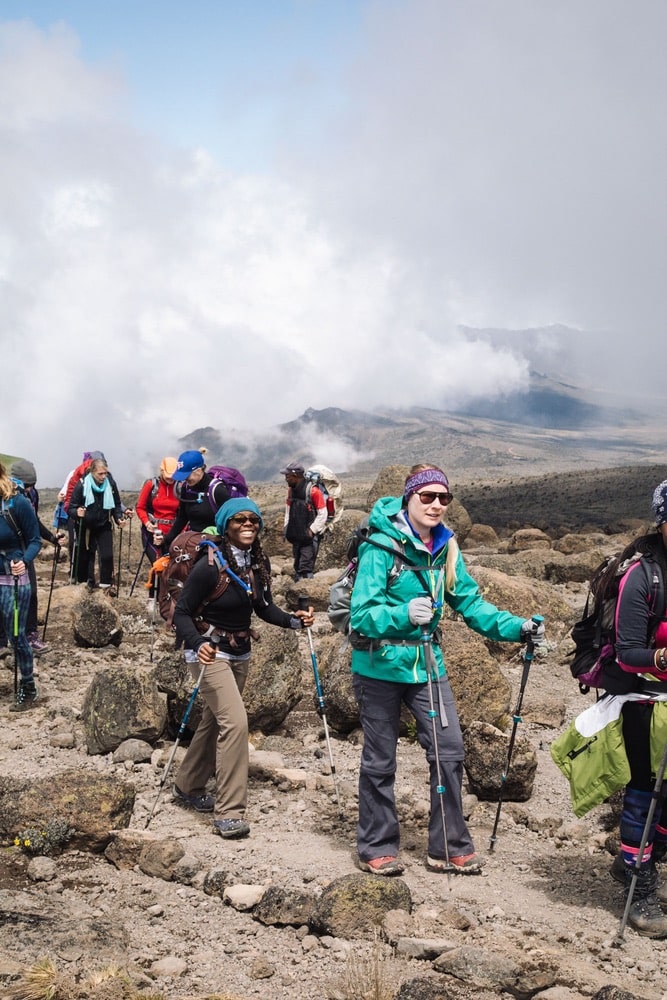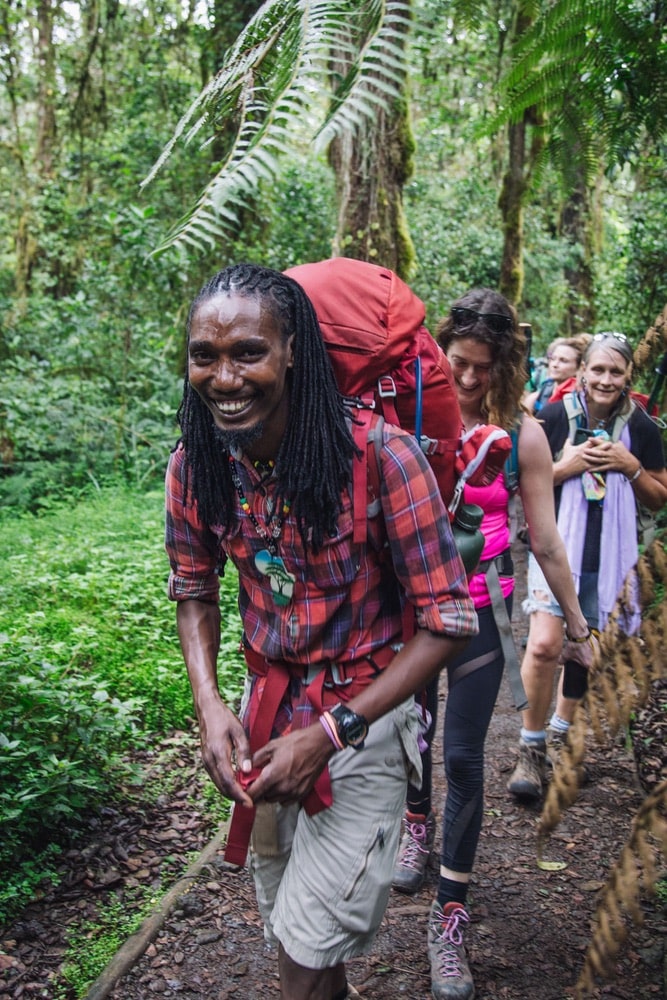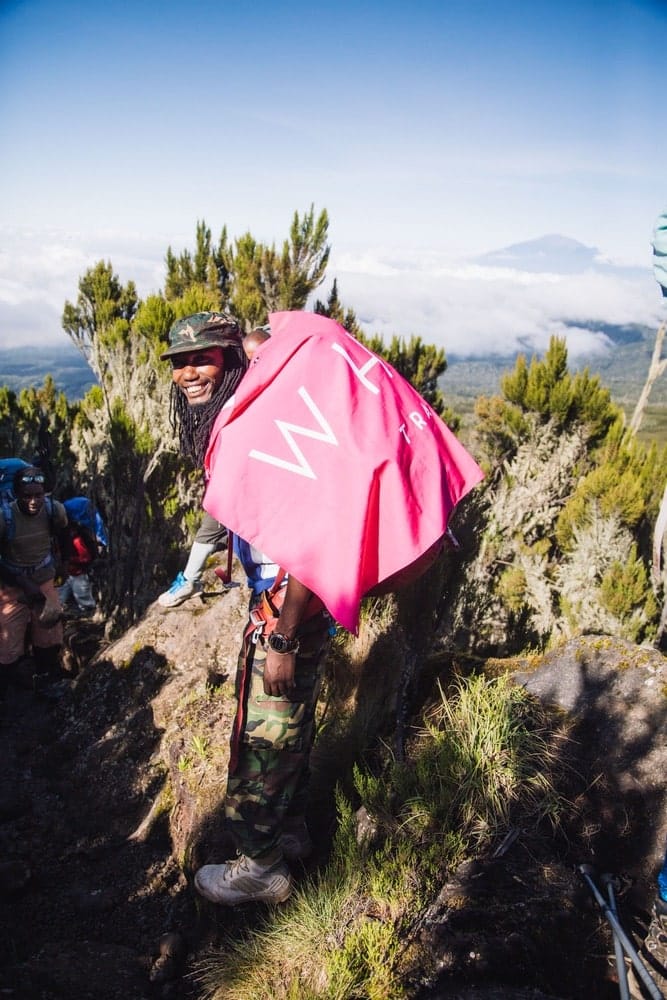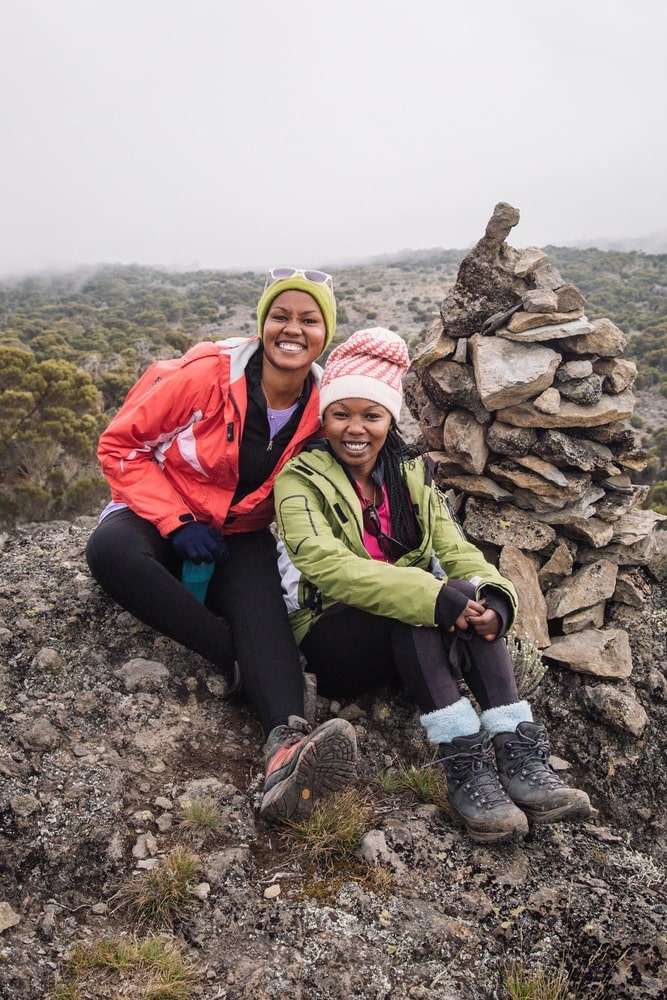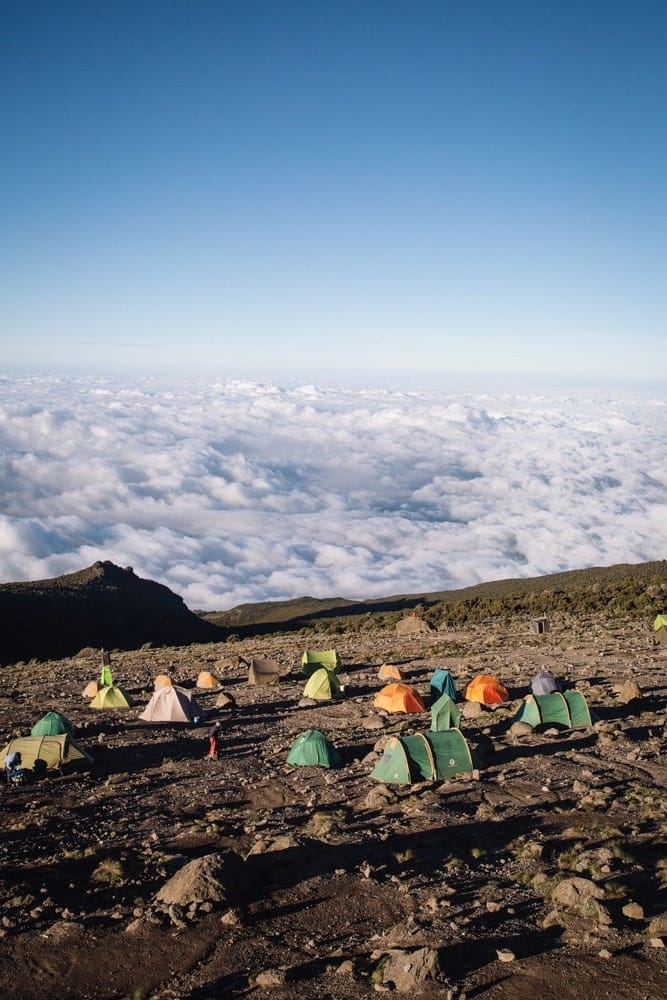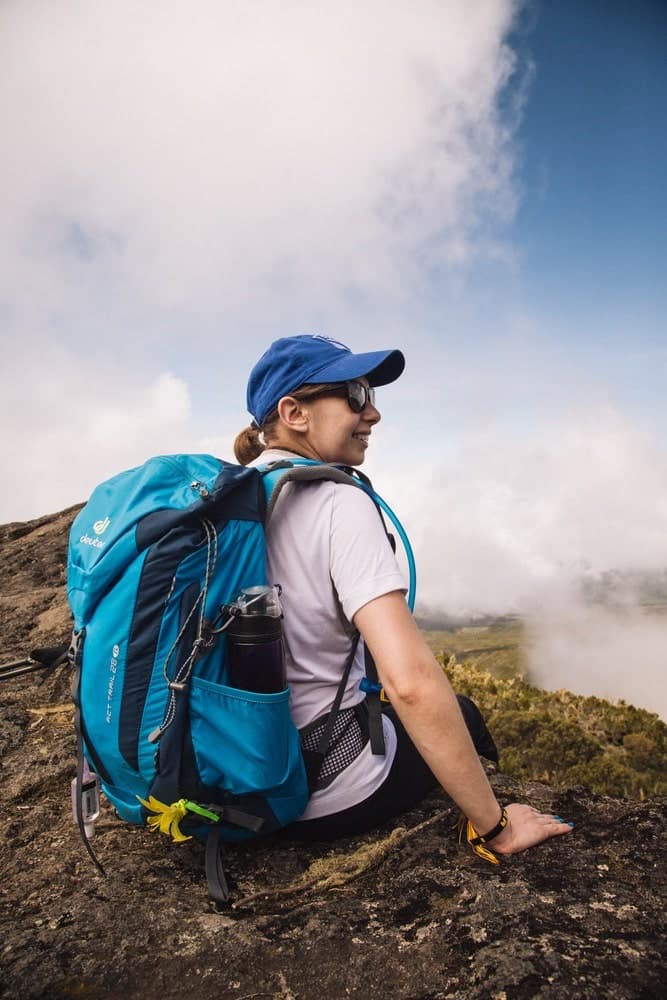 Kilimanjaro is the tallest free-standing mountain in the world and one of the Seven Summits. Nestled along the Tanzanian–Kenyan border in Kilimanjaro National Park, this dormant volcano is about two hundred miles from the equator. Despite Kilimanjaro's proximity to the equator, the summit is lined with majestic glaciers whose tall white walls of ice greet those on their last leg toward Uhuru Peak. Hike lengths can range from five to nine days. The seven-day trek with WHOA proved to be the ideal time frame, allowing time to adjust to the high altitude and increasing our chances of summiting.
We started at the Machame Gate, where colobus monkeys roam the grounds searching for unattended food. Here, in a muggy rainforest, we started the official registration process and our duffel bags were weighed. Porters—the true unsung heroes of any Kilimanjaro trek—are prohibited from carrying more than fifteen kilos (or 33 pounds) from camp to camp. If one's bag exceeds that weight, another porter must be hired. Along with our duffel bags, porters carry all supplies from camp to camp, ensuring our energy was sustained for the climb. One of the most enlightening portions of the trip was learning about KPAP, the Kilimanjaro Porters Assistance Project. KPAP's mission is to ensure that porters are provided fair and ethical treatment; KPAP-approved companies, such as WHOA, must follow and maintain standards to be able to advertise that they support responsible travel. Learning about the program and the people who support it on the ground was inspiring.
Sobbing at Stella Point and watching the sun peek over the horizon will always be etched in my memory of how far we had come and how close we were to the top. 
Upon returning from Kilimanjaro, I was asked what my days were like and how they were filled, and if the climb was difficult. Hiking for hours at a time, for seven days, can be a challenge. At one point we were hiking in the rain; my bootlaces refused to stay tied, my poncho was uncomfortable, and I realized that my pack rain cover needed duct tape, which I had forgotten to bring. If this was day two, what would the rest of this seven-day endeavor be like?
Luckily, one of the best parts of this trip was that I spent every day with eight other solo women. Hailing from four different countries and various backgrounds, all of them had their own reasons to challenge themselves and make the climb. It was truly inspiring. Without being tethered to a phone, I learned to communicate better and really listen. It was refreshing to meet others with a common goal and not have preconceived notions of each other. Our days were bookended with meals at camp, and I regained an appreciation for living simply. Where at home I would scroll endlessly through emails at night, my tent mate and I told stories of our lives, looked at the stars, and shared our fears about whether we would successfully summit. As hesitant as I was in booking this hike alone, I am forever indebted to the women on this trek who opened their hearts as we climbed to the Roof of Africa.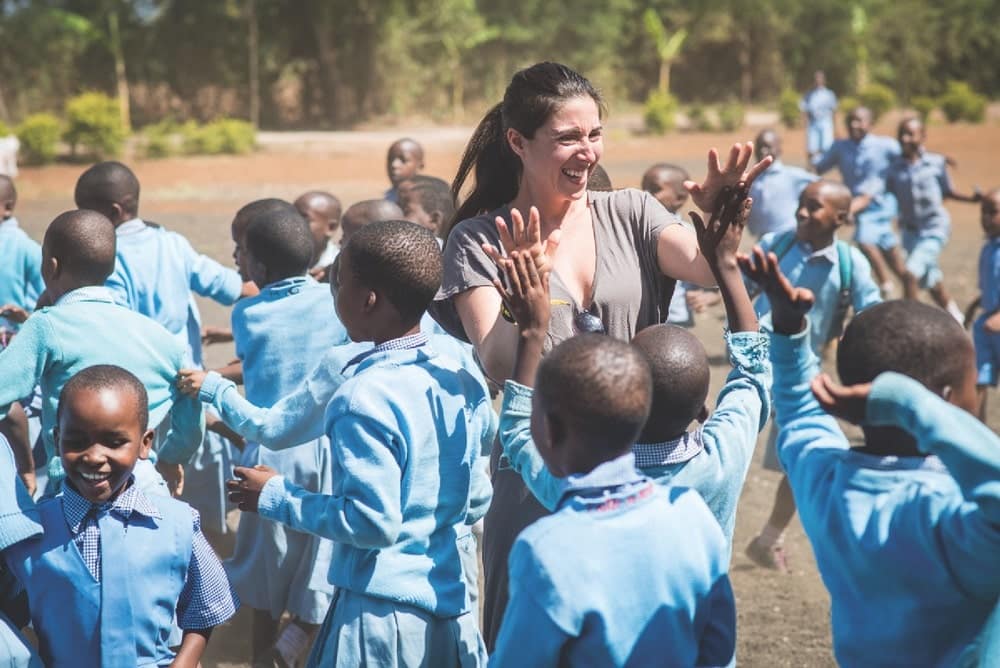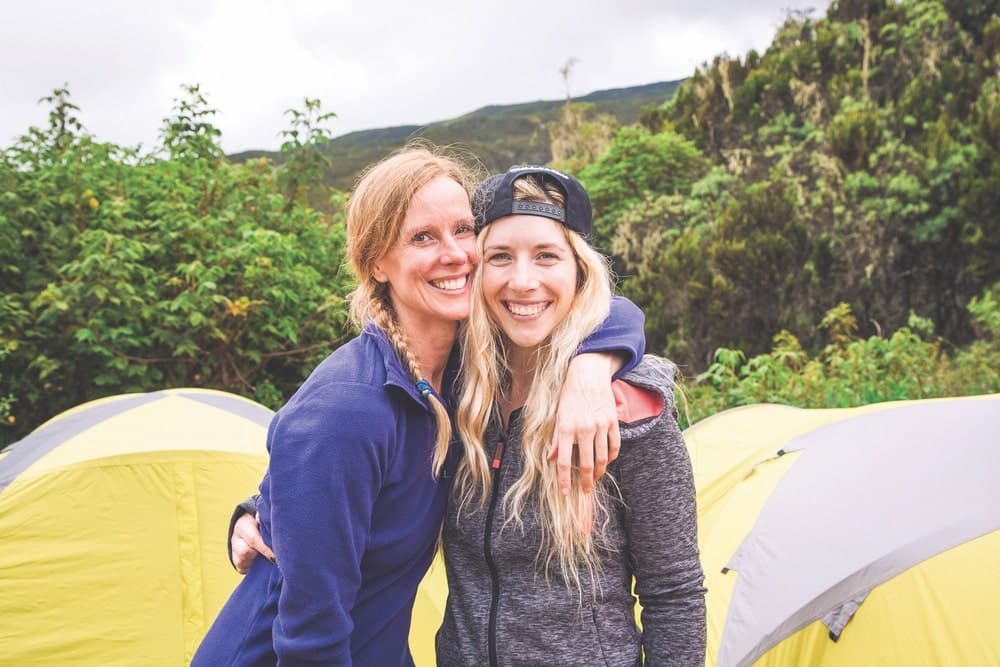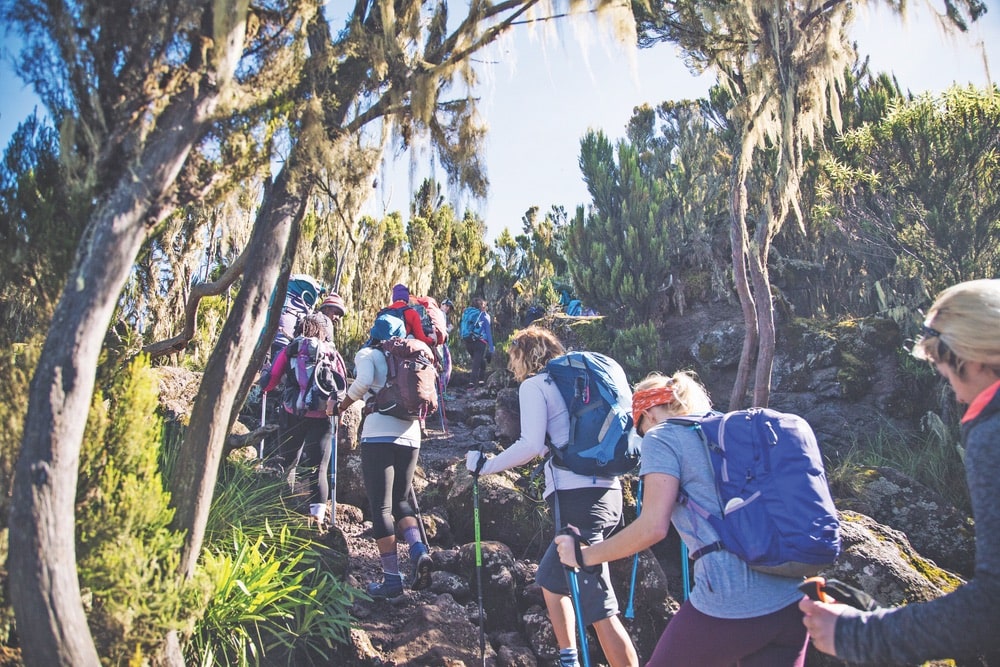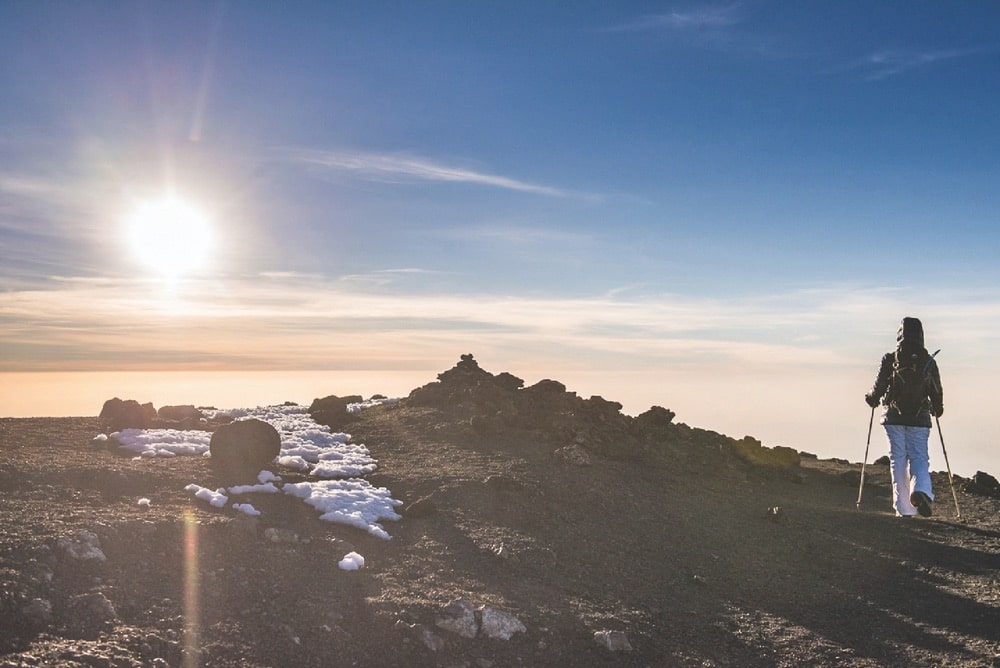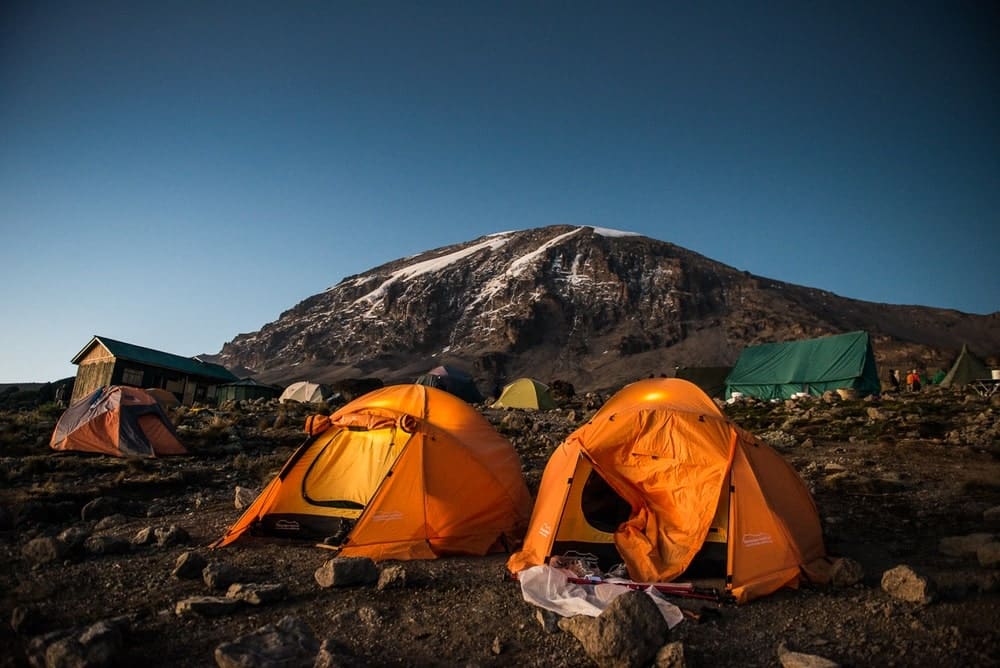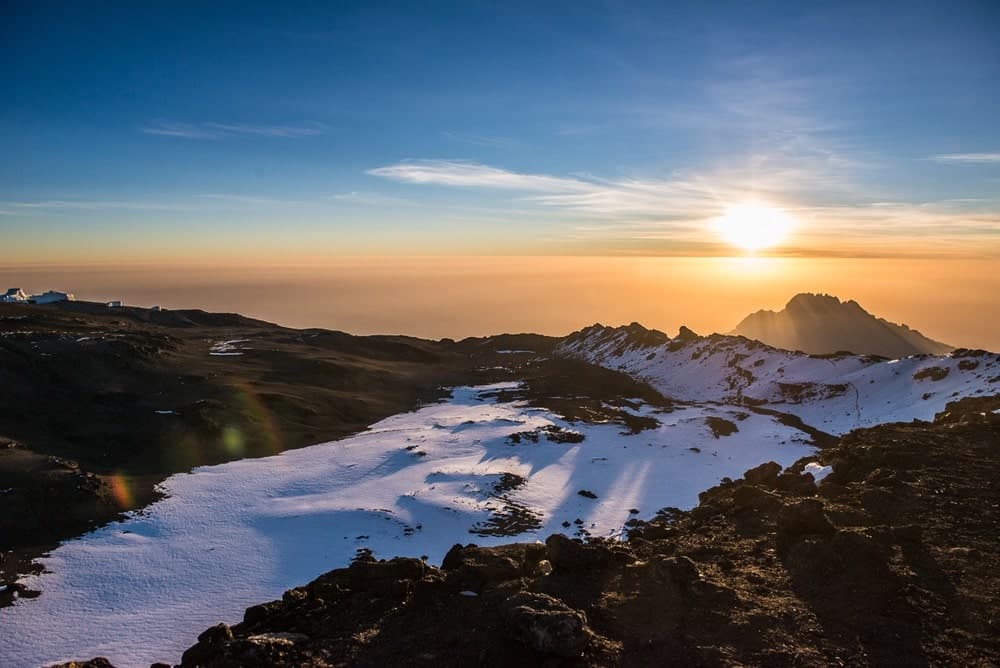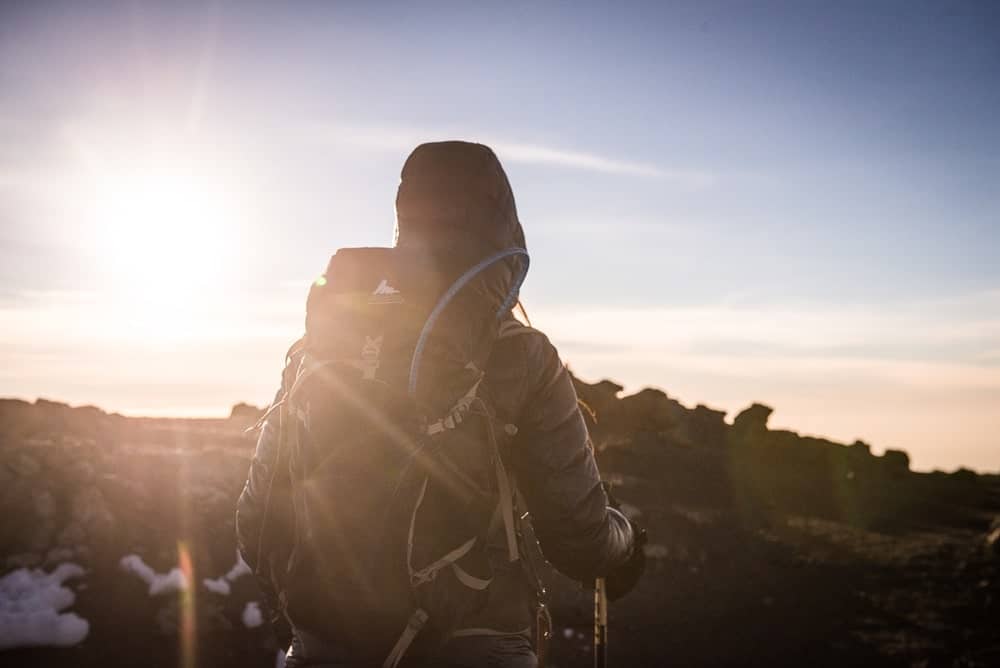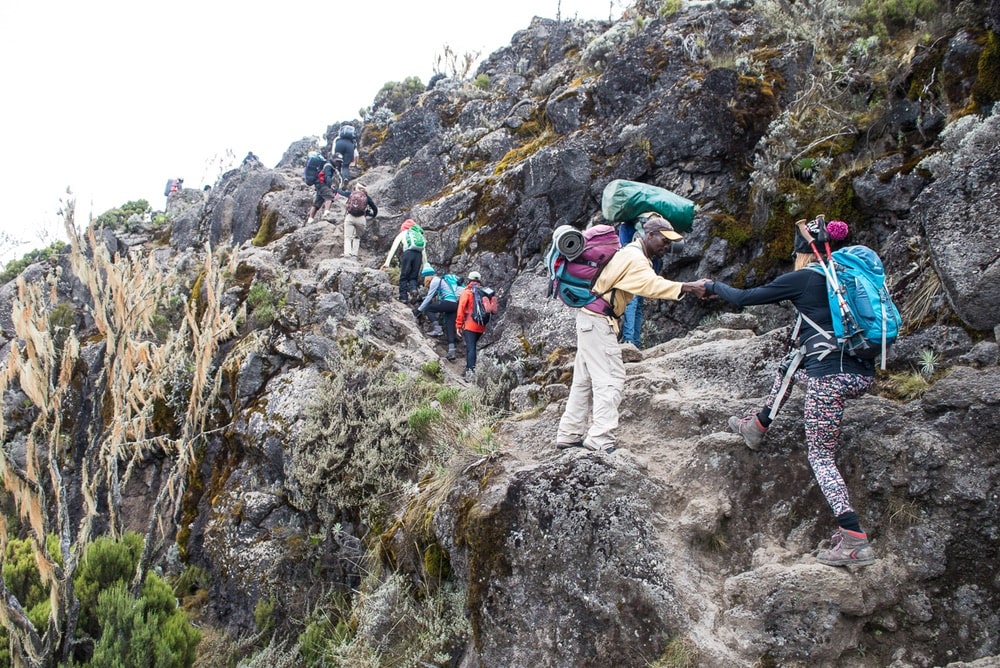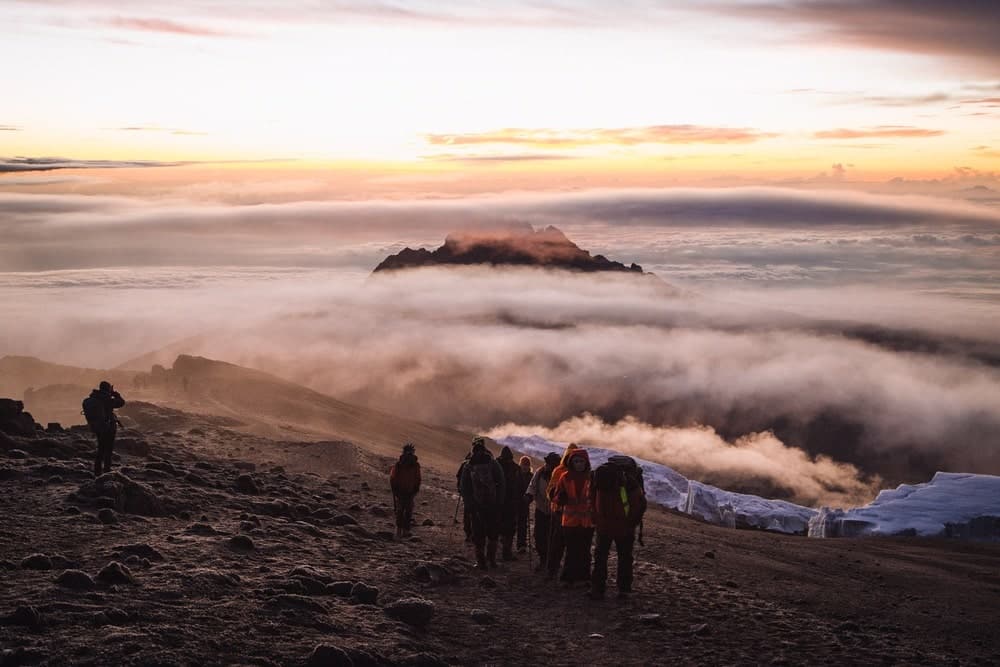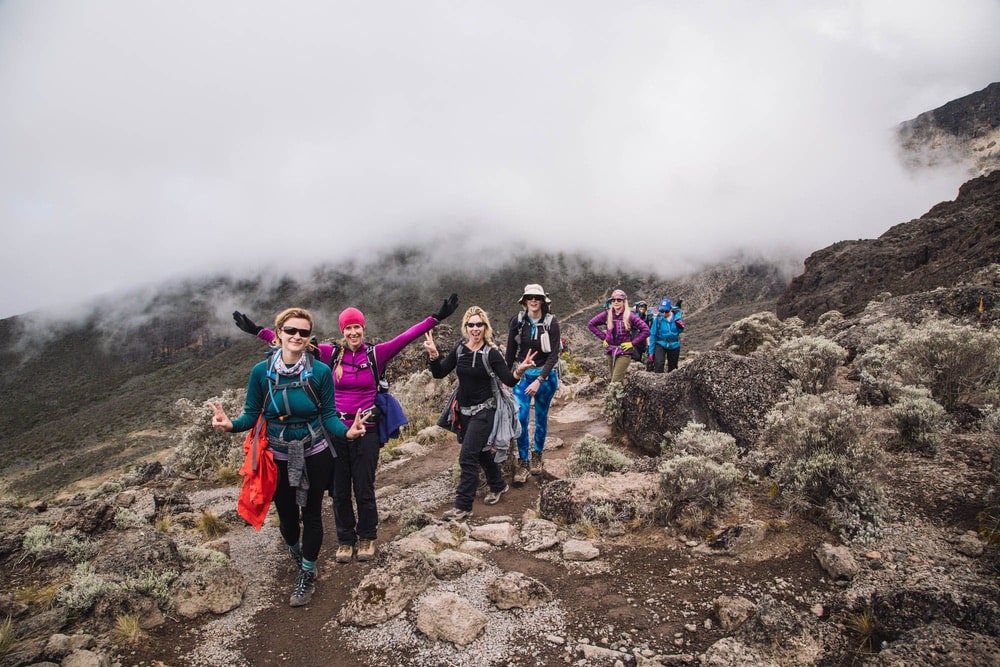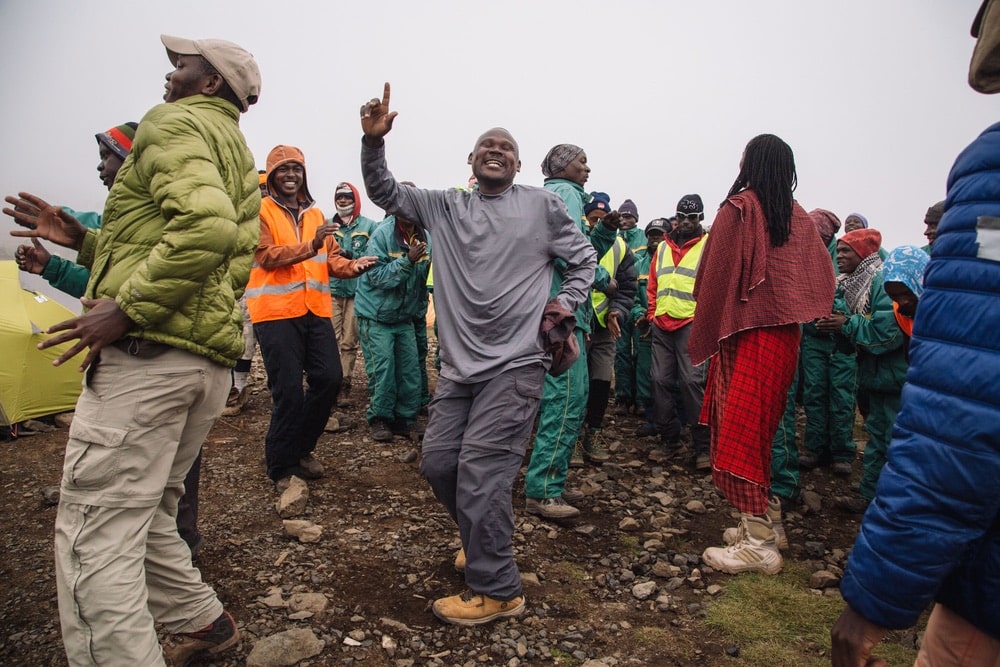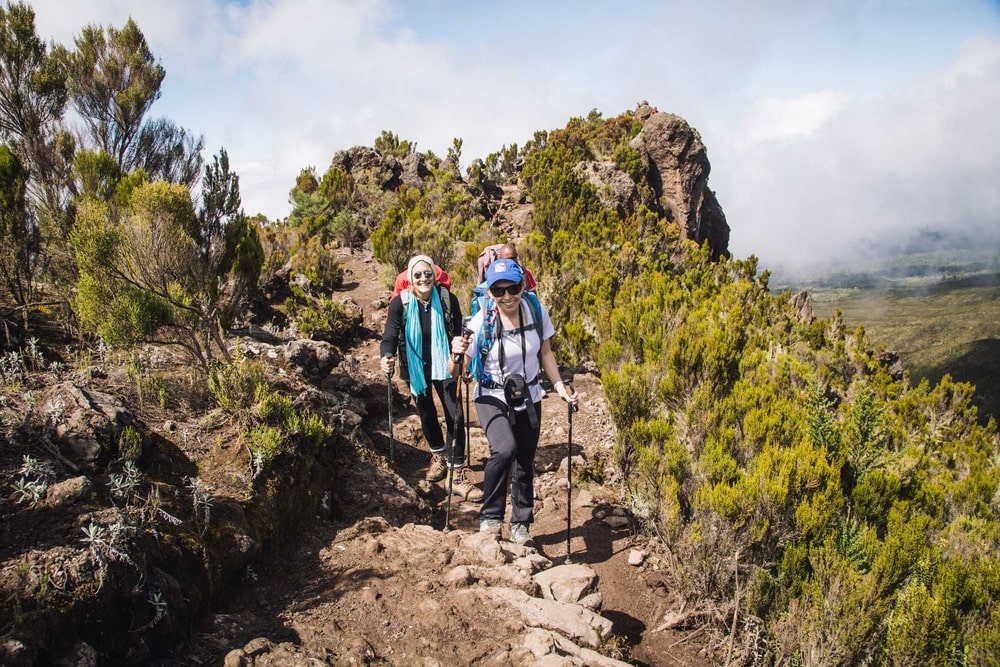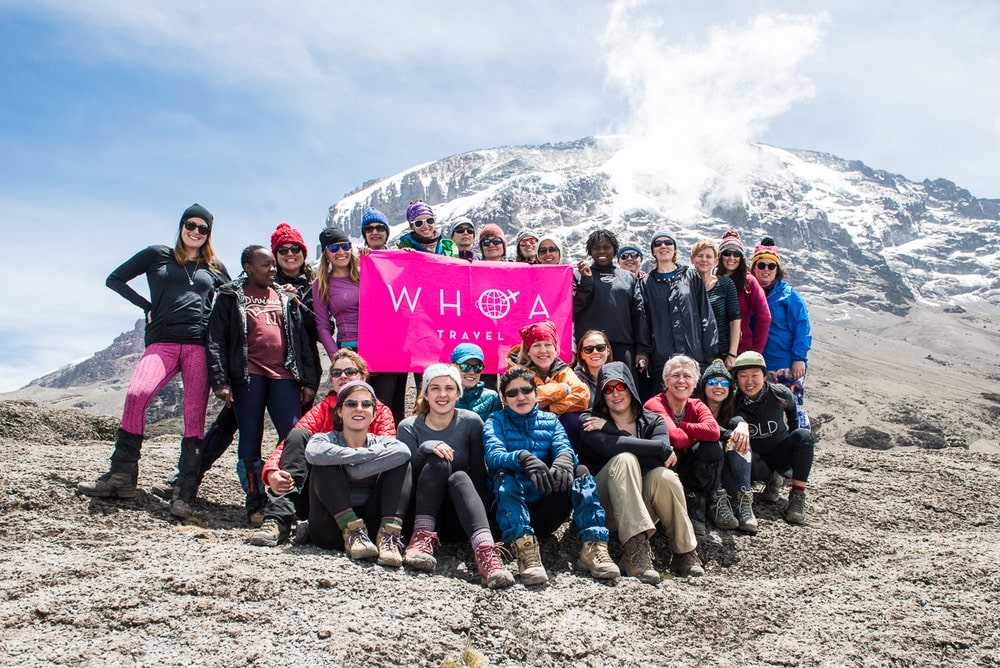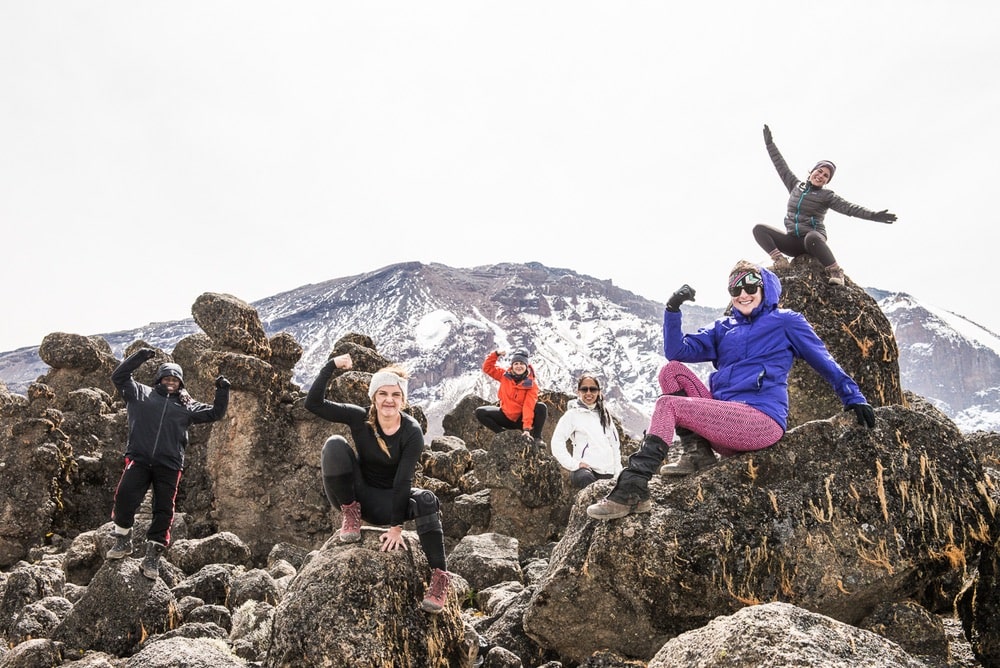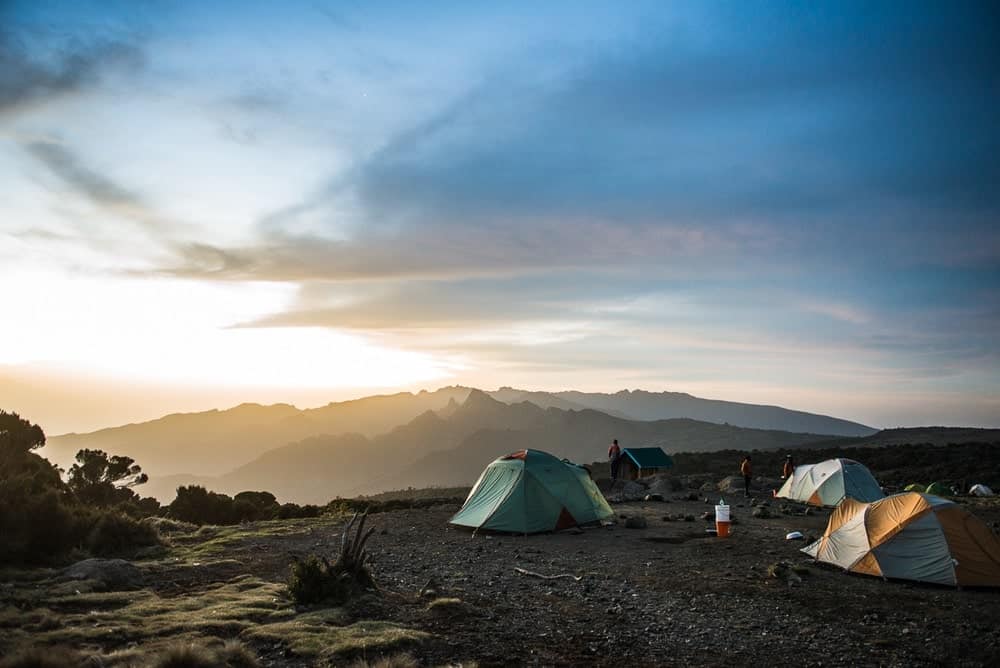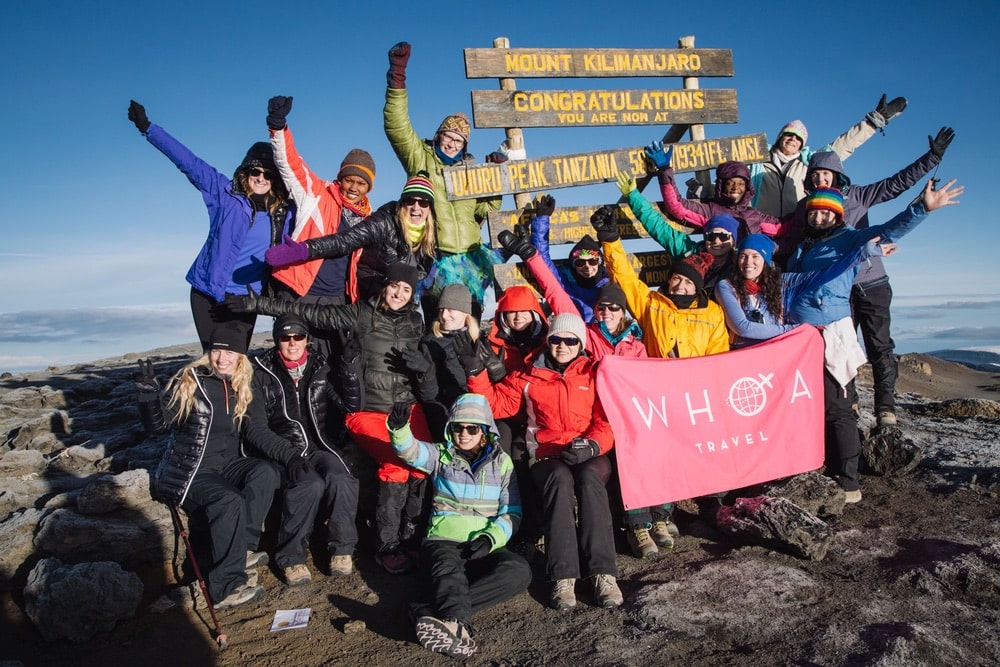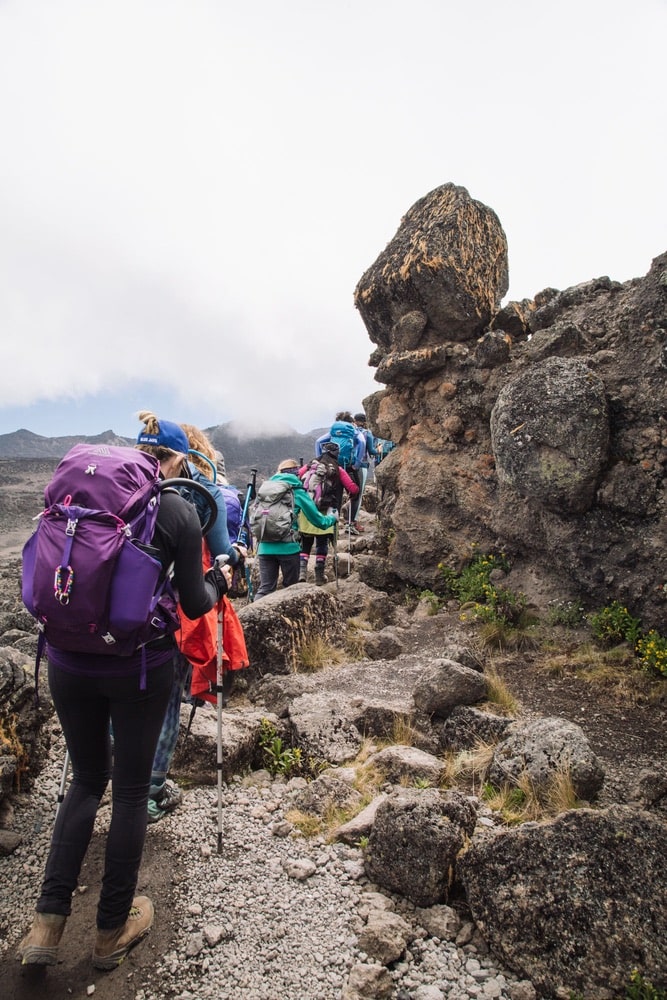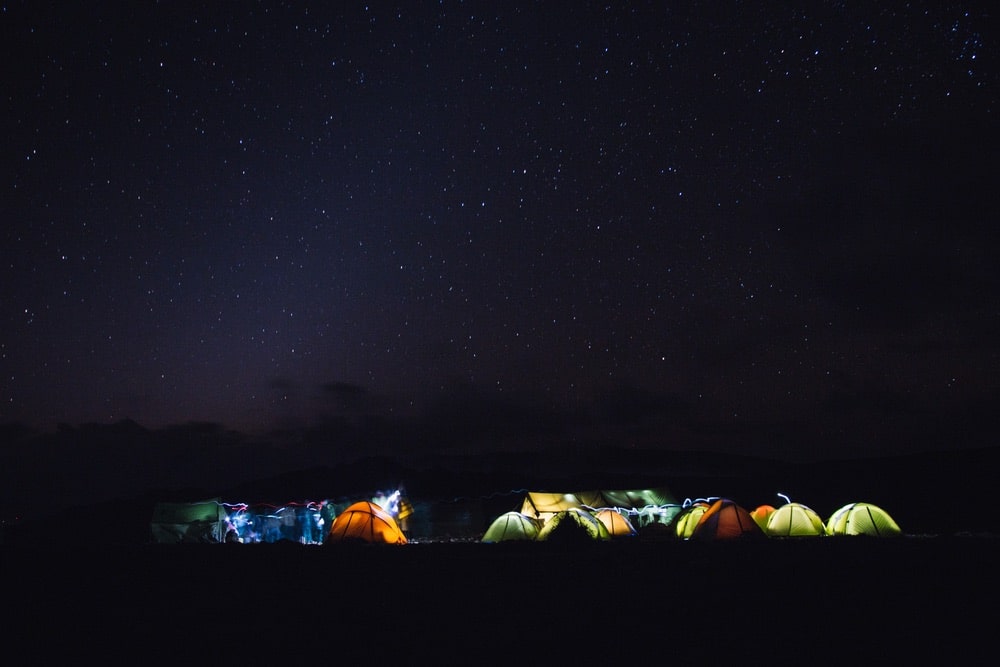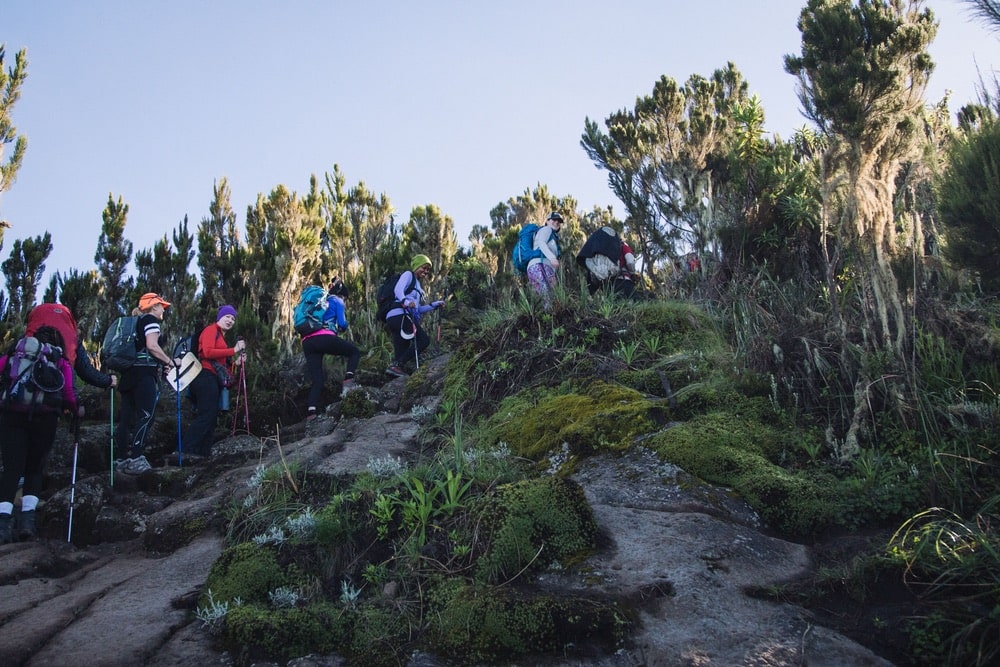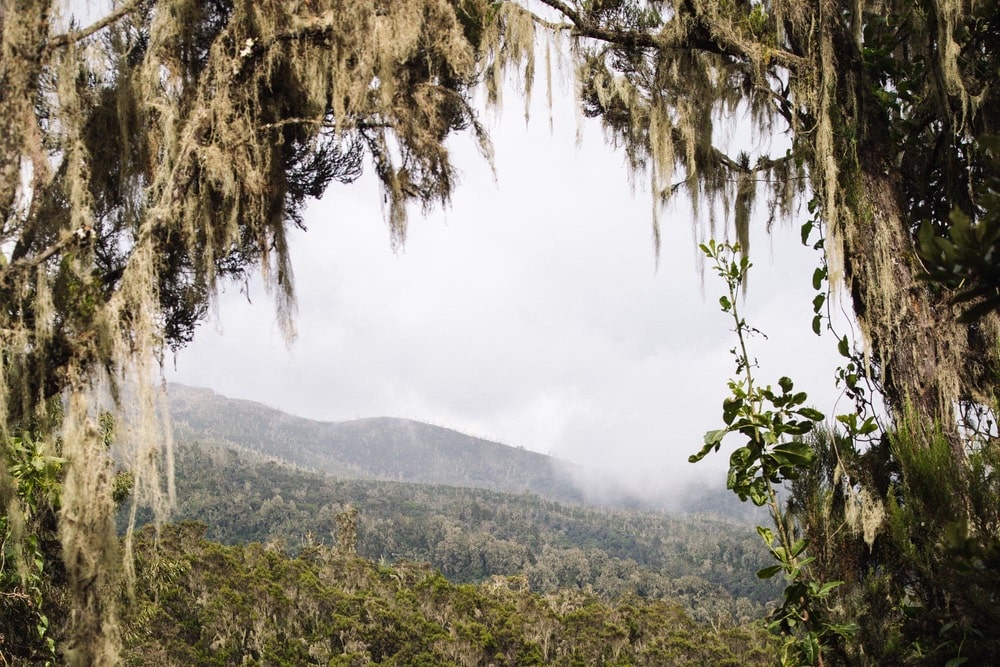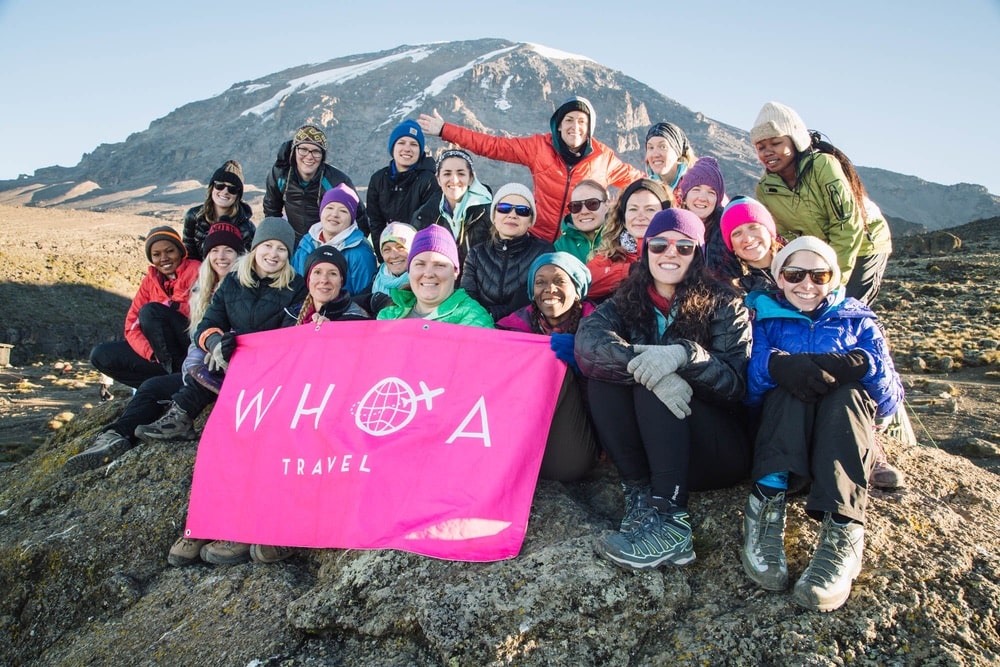 At 6:45 a.m. on August 8, 2019, I successfully summited Kilimanjaro. This summit would not have been a success without a strong headlamp, plenty of water, and my summit porter. I was not only physically exhausted, as our group woke around midnight and hiked for seven hours at high altitude, but I was emotionally taxed as well. I had never felt so overcome with a sense of accomplishment, exhaustion, elation, and pure awe as I did on that morning. Sobbing at Stella Point and watching the sun peek over the horizon will always be etched in my memory of how far we had come and how close we were to the top. Just a forty-five-minute, gradual climb past the glaciers and I found myself standing below the famous "Congratulations, you are now at Uhuru Peak" sign. I had climbed Kilimanjaro.
I understand that I am extremely fortunate to have both the time and the means to climb Mount Kilimanjaro. The reset it provided me personally and professionally was needed on so many levels. I came back a more confident person, a more understanding human, and a very grateful American. Getting back to the basics of putting one foot in front of the other reminded me how important the present is—wherever we find ourselves.
— V —
---
Visit WHOATravel.com to learn more or plan a trip. If you go: WHOA Kilimanjaro Trips generally take place in spring and summer, except for their New Year's Eve Summit trip. For the men in your life willing to join you, we recommend hiring a KPAP-approved partner. A complete list can be found at KiliPorters.org.
Despite Emily' Fieser's astrological sign being Cancer (they're often described as homebodies), her passion for travel and her insatiable curiosity have prompted her to explore extensively. From trekking through rural villages of Burkina Faso to venturing through winding streets in the medinas of North Africa and even in exploring her own backyard in Santa Rosa Beach, Florida, she's always ready for adventure. Don't bother looking for her on social media, as she doesn't do it, but if you're up for a cup of coffee (or even better, an old-fashioned) and a good ol' in-person conversation, email her at emilyfieser@gmail.com.
ARTICLE CATEGORIES