By Carolyn O'Neil
As the saying goes, "All roads lead to Rome," and chances are most avid travelers have been to Rome at least once. After all, it is one of the most visited cities in the world and certainly one of the most written about throughout history.
Now, surveys by Virtuoso, a luxury travel network, find that repeat visitors want to see something new and move beyond the usual itineraries of often jam-packed iconic attractions. Rome is ready to write some new stories.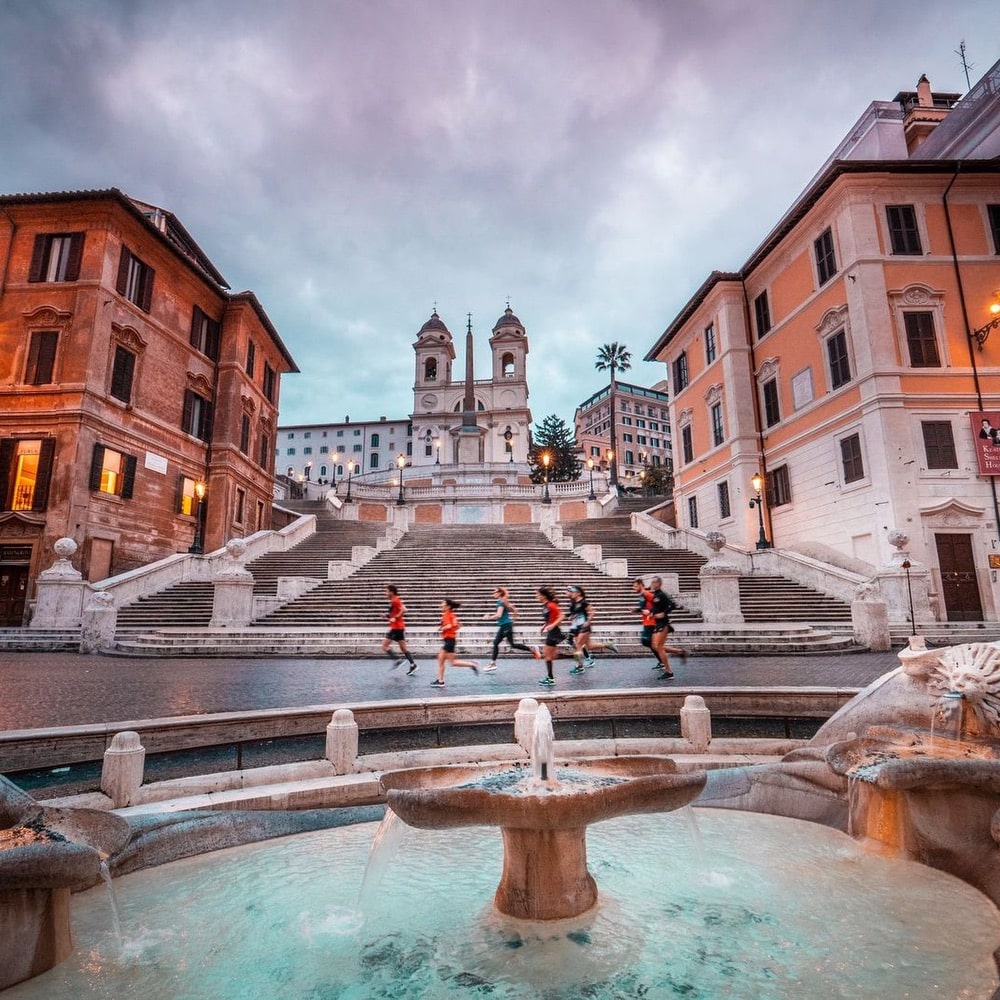 The Eternal City has much to offer to those who want to discover the quiet corners of this vibrant Italian capital and experience the beauty and buzz in lesser-known neighborhoods. The best way to do this is to follow in the footsteps of knowledgeable and enthusiastic Romans. "I love Rome, so I want to show all the people the places I love in Rome," says tour guide Isabella Calidonna. "I want to show not only the best of Rome but also the hidden gems that are just around the corner from the famous Spanish Steps and the Trevi Fountain." Calidonna, an art historian, founded ArcheoRunning, a company specializing in unique ways to see Rome, including a walking tour that leads to places where Michelangelo worked and lived.
Seeing Rome differently is not just about where you go, but when you go. Also an experienced athletics coach, Calidonna hosts running tours past famous monuments when the streets are just waking up for the day. "Trust me that early morning is another atmosphere in Rome," she reveals. More travel timing advice suggests planning your visit to Rome in the offseason during spring and fall.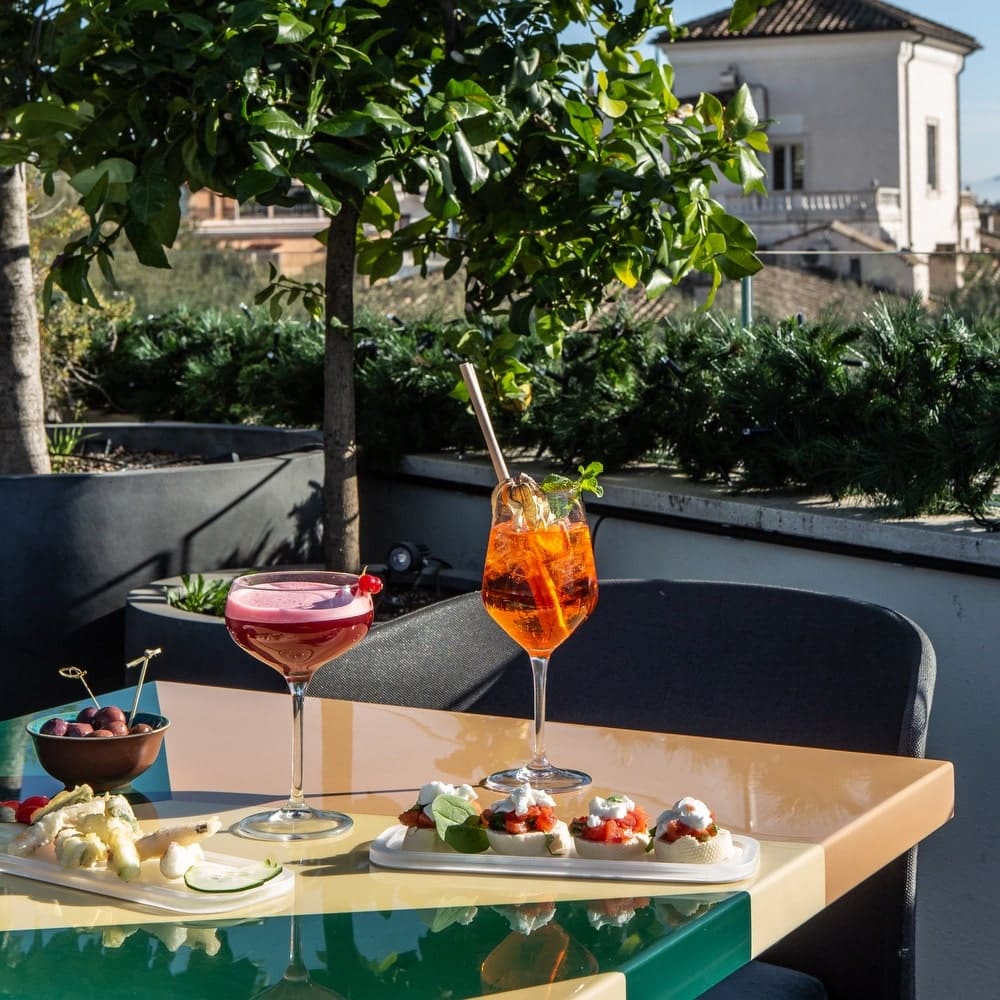 Roman Cuisine
Food lovers will find that Rome is a fantasy come true. Skip the long lines at popular gelato and pizza places in tourist-packed areas and head down a cobbled stone street to find tiny shops and corner restaurants where Romans eat and drink.
Lauren Caramico moved from Brooklyn to Rome to discover more about her Italian heritage and to follow her passion for sharing all things authentically Italian. Her company, Davvero Rome, customizes itineraries. "Plus, the places I take my guests, I know the people who work there, so it's not just a meal; it's a very welcoming local experience," says Caramico.
I joined Davvero's whirlwind evening food tour with Caramico as our guide during my visit in April. Meeting in a little square near the Campo de' Fiori outdoor produce market filled with the fresh artichokes and squash blossoms of the season, we walked along narrow streets to a little place called Filetti di Baccalà to join locals for carafes of white wine and baskets of crispy fried fish. Then it was on to Antico Forno Roscioli, a wonderful bakery known for its pizzas, where we enjoyed a square slice folded over into a "wallet" while standing in the street shooing pigeons and dodging motorbikes. Crossing a bridge over the Tiber River to the lively Trastevere neighborhood, our next stop was the casually hip Vineria di Roma Trapizzino for incredible biodynamic wines from small Italian wineries and sandwiches in pouch-shaped bread with a choice of fillings, including eggplant parmigiana, chicken cacciatore, or, for the more daring, beef tongue or tripe.
Calidonna hosts running tours past famous monuments when the streets are just waking up for the day. "Trust me that early morning is another atmosphere in Rome."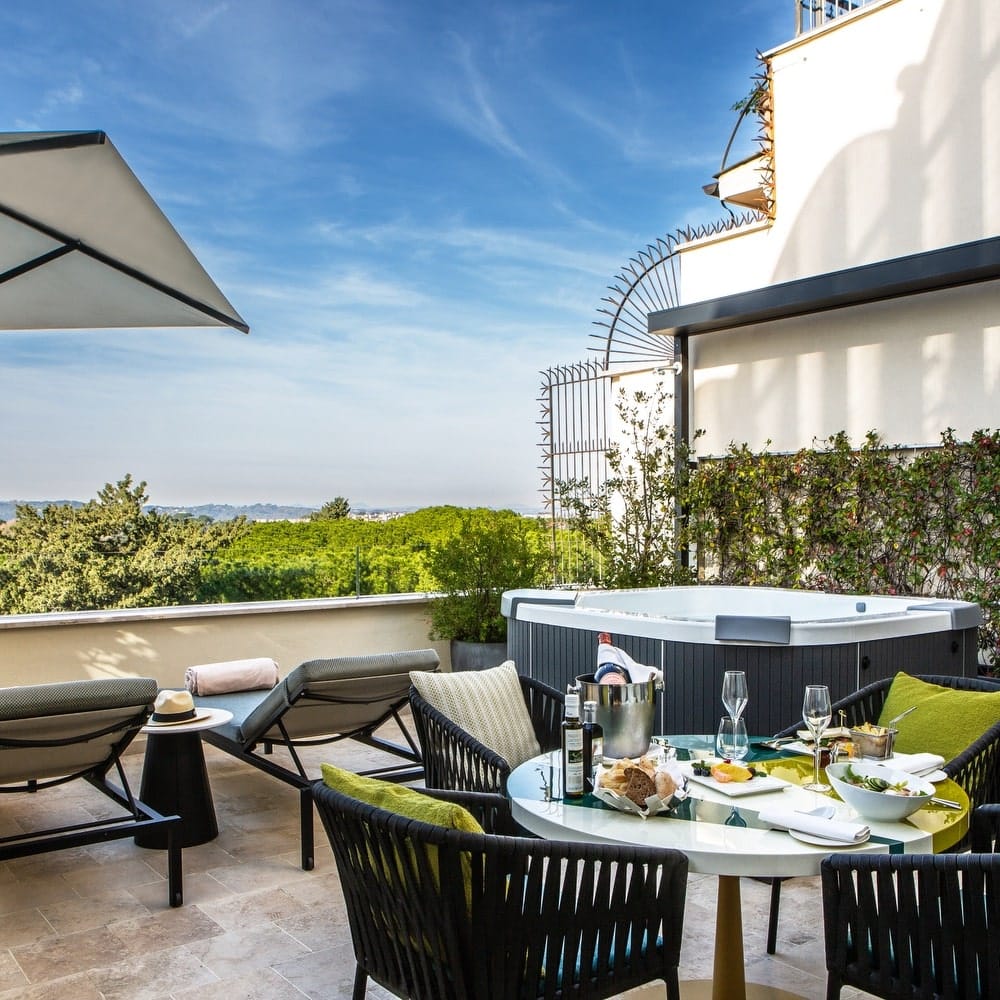 Getting our steps in, we crossed back over the river to the Regola district to find a gelato shop scooping a spectrum of flavors, including pink peppercorn and pine. The evening continued at Freni e Frizioni, a self-described "street cocktail bar" filled with skilled mixologists, high-energy music, and young Romans out on the town.
Travel memories like these are really the best souvenirs.
A Room with a View of the Villa Borghese
Where you stay in Rome can enhance your visit as well. Within walking distance of the city's best-known cultural landmarks, Sofitel Rome is situated on a quiet street adjacent to the tranquil gardens of the Villa Borghese. The boutique hotel is a former nineteenth-century Roman palazzo, and its seventy-eight guest rooms are beautifully appointed with modern decor, a nature-inspired color palette, and glistening marble bathrooms. The real showstopper in each room is the ceiling. Don't forget to look up and see the Baroque-inspired paintings depicting the illusion of blue skies and fluffy clouds.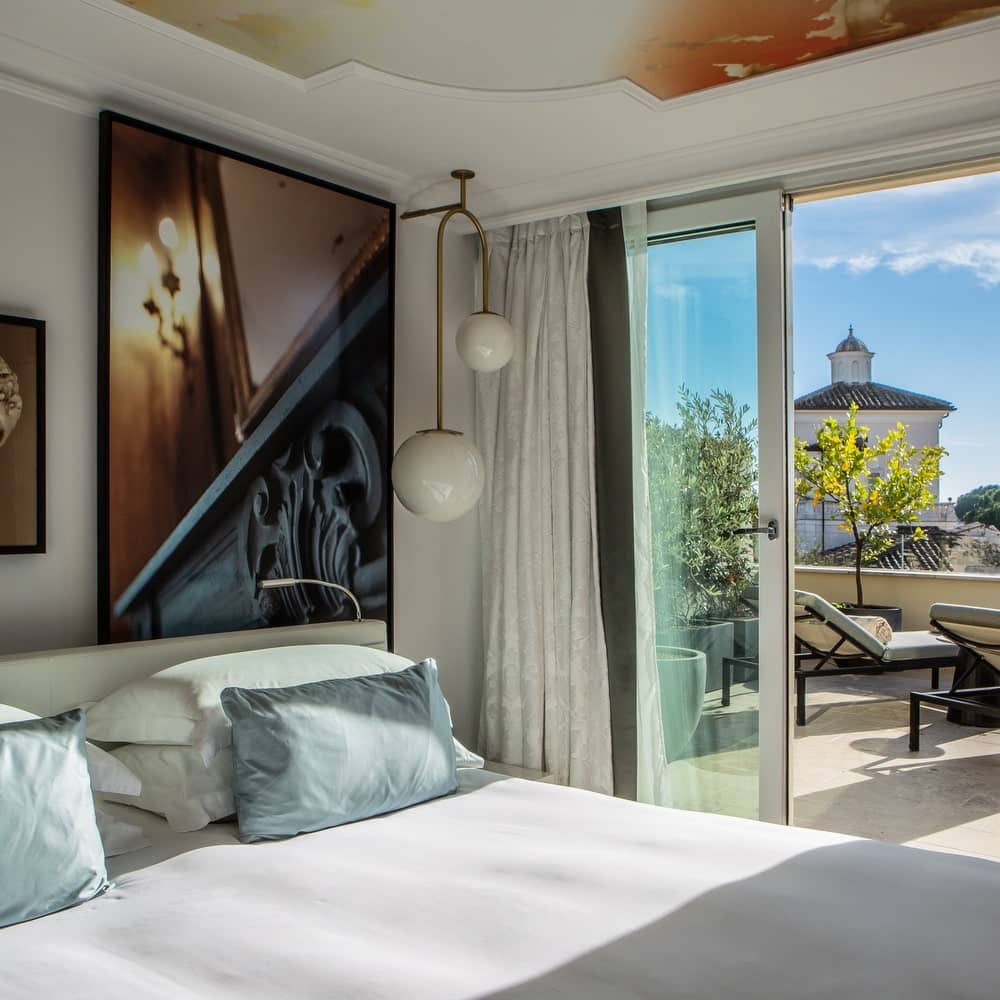 Whether you make the Sofitel your home in Rome or not, make sure to visit Settimo, the hotel's rooftop restaurant and terrace with awe-inspiring panoramic views of the city below. A popular place with discerning locals, it boasts a menu specializing in Roman cuisine, featuring regional favorites such as braised artichokes and cacio e pepe pasta.
Another reason to stay at a hotel where the staff knows the many secrets of Rome is advice on finding unique experiences, such as a men's fashion tour. Menswear consultant Giorgio Giangiulio guides guests to discover the key elements of a classic Italian wardrobe while sharing practical tips to achieve a nonchalant, stylish look. We followed Giangiulio, handsomely attired in a double-breasted linen suit, for a jacket fitting at Tommy & Giulio Caraceni, a prominent tailor shop with over a hundred years of dressing the best in Rome. A custom-made suit here takes up to sixty hours of expert work to create a perfect fit.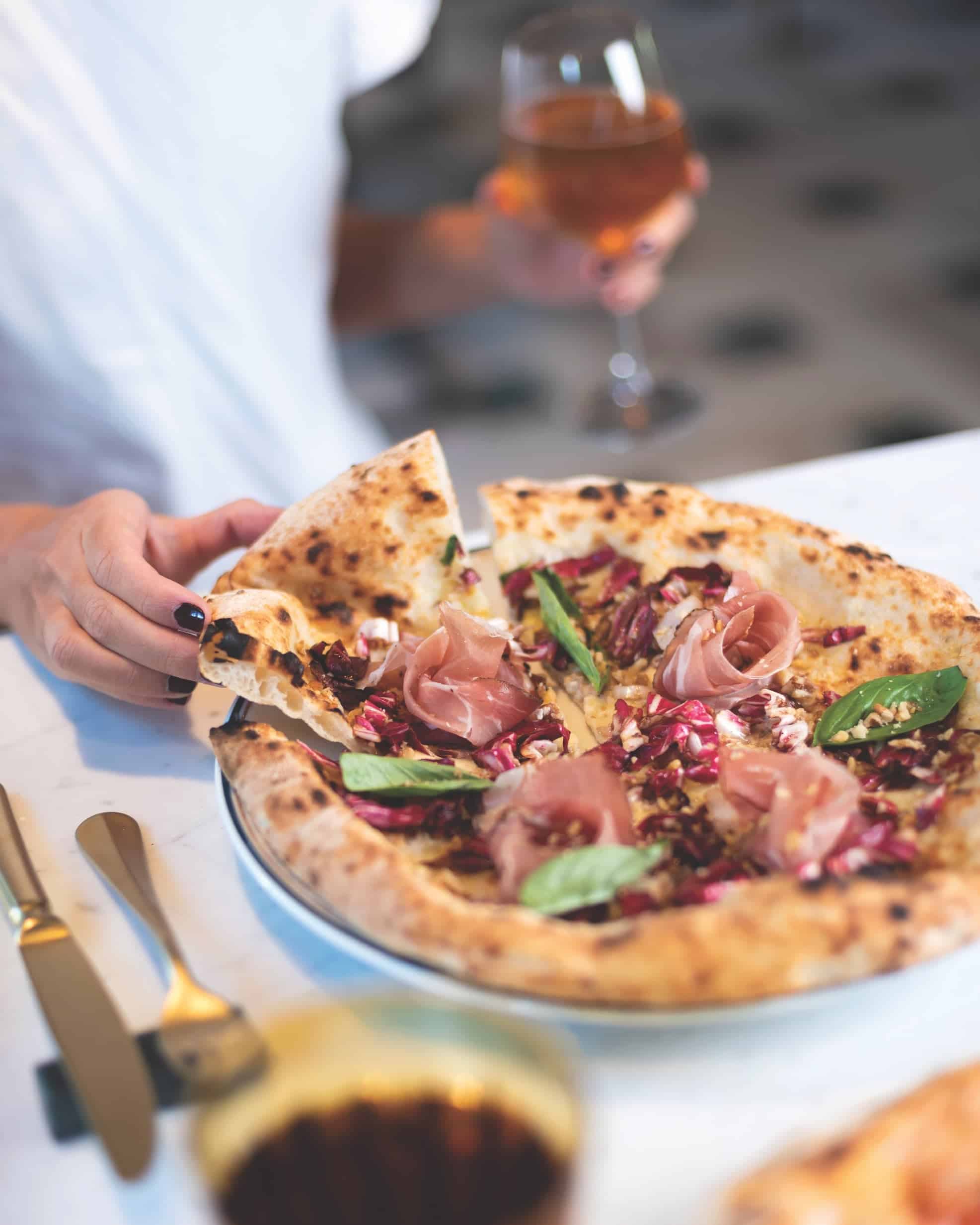 Travel memories like these are really the best souvenirs.
Andrea Caraceni says, "After the first suit, it would be very hard to wear a ready-made suit. It's not only in the look. You can feel the difference."
So while throngs of fashion fans wait to get into Gucci, the real Italian finds are in the small specialty shops. To provide guests with the best under-the-radar shopping and tour tips, Sofitel Rome has even created a "Rome for Repeat Visitors Guide."
Roaming Near Rome
When in Rome, many visitors take side trips to surrounding areas, including Pompeii, one of the most famous archeological sites in the world.
You can even take a cooking class on making gnocchi in little shapes unique to southern Italy.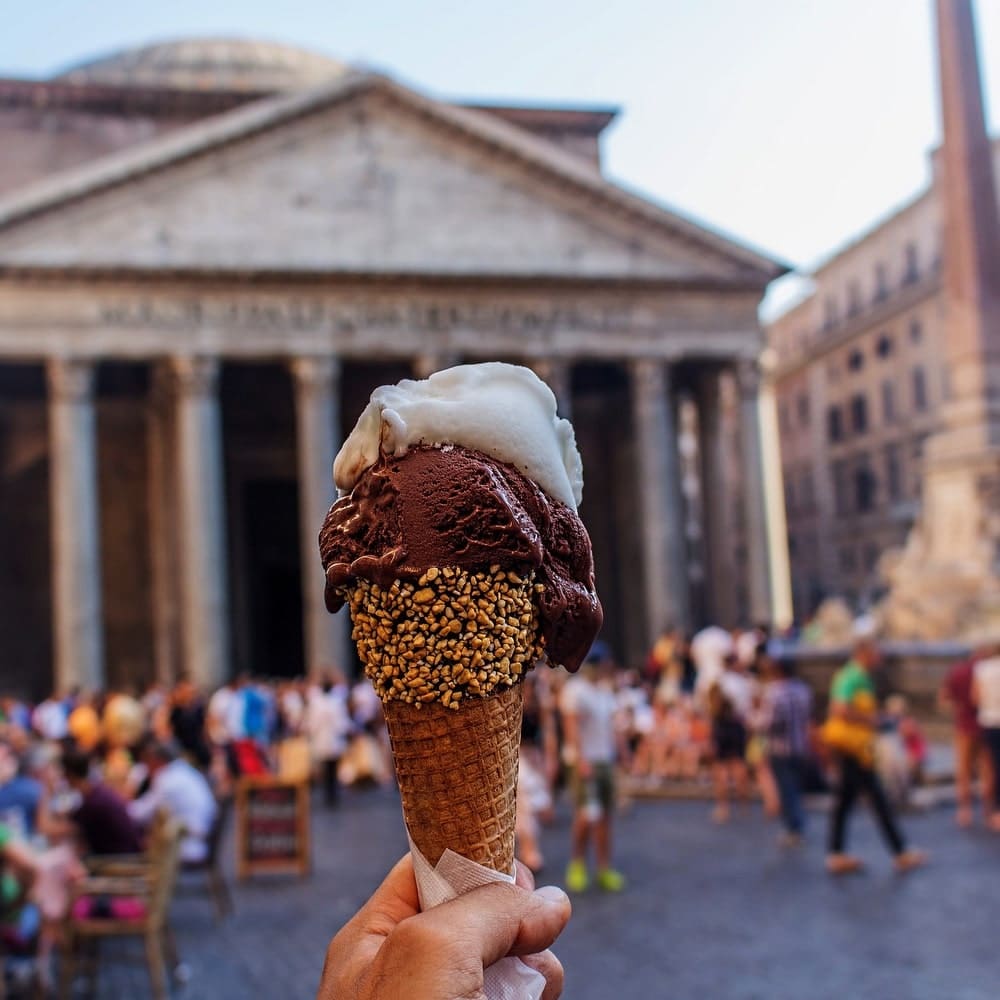 The beautifully designed HABITA79 hotel is the perfect perch for a stay in Pompeii. Wall colors echo those of the ancient site, but the room decor is fresh and contemporary. An open-air rooftop lounge offers magnificent views of Mount Vesuvius, and the hotel's Il Circolo restaurant attracts a lively social scene. Il Circolo chefs excel at showcasing specialties of the Campania region with impressive ovens turning out classic Napolitano-style pizzas. You can even take a cooking class on making gnocchi in little shapes unique to southern Italy.
Food and wine adventures are easily arranged by the hotel, including a tasting tour and lunch at Cantina del Vesuvio. This family-owned winery, where the vines are enriched by volcanic soil, produces sought-after Lacryma Christi wines.
Hop in a car and travel along the splendid Amalfi Coast to Sorrento for dinner at the art-filled Ristorante Tasso and shopping at Agriturismo Fattoria Terranova for everything celebrating the area's famously fragrant lemons, from limoncello liqueur to lemon-scented soaps.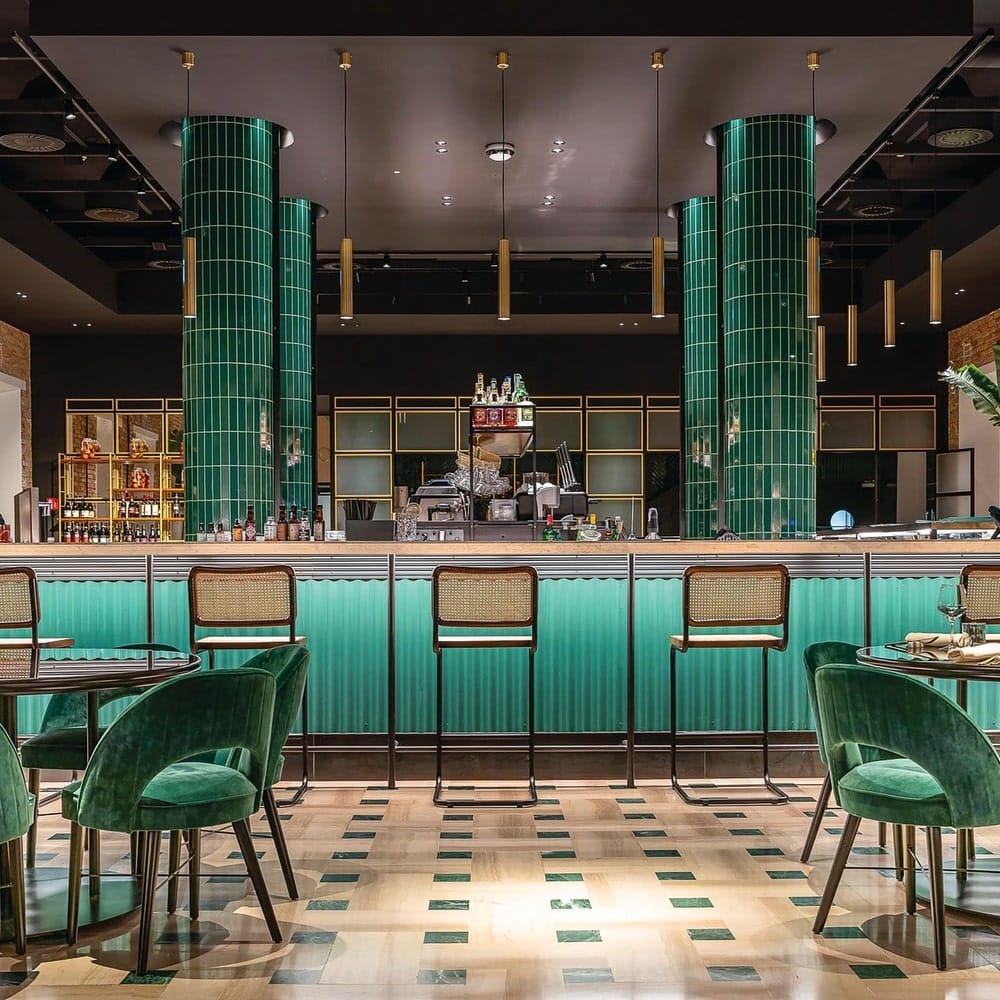 Arrivederci, Roma
Back in Rome for a final stay before the trip's end, make an exception to your off-the-beaten-tracks itinerary for the time-honored toss of a coin into the iconic Trevi Fountain. You'll battle a crowd of tourists as they do the same, but who wants to take a chance of not returning to the remarkable city of Rome?
— V —
---
Visit SofitelRome.com to book a stay at the Sofitel Roma Villa Borghese or www.HABITA79.it/en to plan your next stay in Pompeii.
Carolyn O'Neil is an award-winning Atlanta-based food writer who specializes in culinary travel and healthy lifestyles. She believes that travel is the ultimate way to learn about the people of the world and that cuisine is the most exciting way to learn about their histories and cultures. Visit her blog at TheHappyHealthyKitchen.com.
ARTICLE CATEGORIES