Story courtesy of The Well Floridian Lounge | Photography by Steven Gray
This summer, Perfect Plain Brewing Co. in Pensacola, Florida, opened an exciting new cocktail lounge concept, The Well, a vintage Florida-style taproom and bar. Located in the East Garden Street District of Downtown Pensacola next door to its sister establishments, Perfect Plain Brewing Co. and Garden & Grain, The Well brings a unique beverage experience to the area. Conceived by R&R of Pensacola co-owners D.C. Reeves and Reed Odeneal, both natives of the Sunshine State, the destination bar features a funky barrel-aged beer program alongside a modern Florida-inspired cocktail menu crafted by a top mixologist from the region, Gui Jaroschy.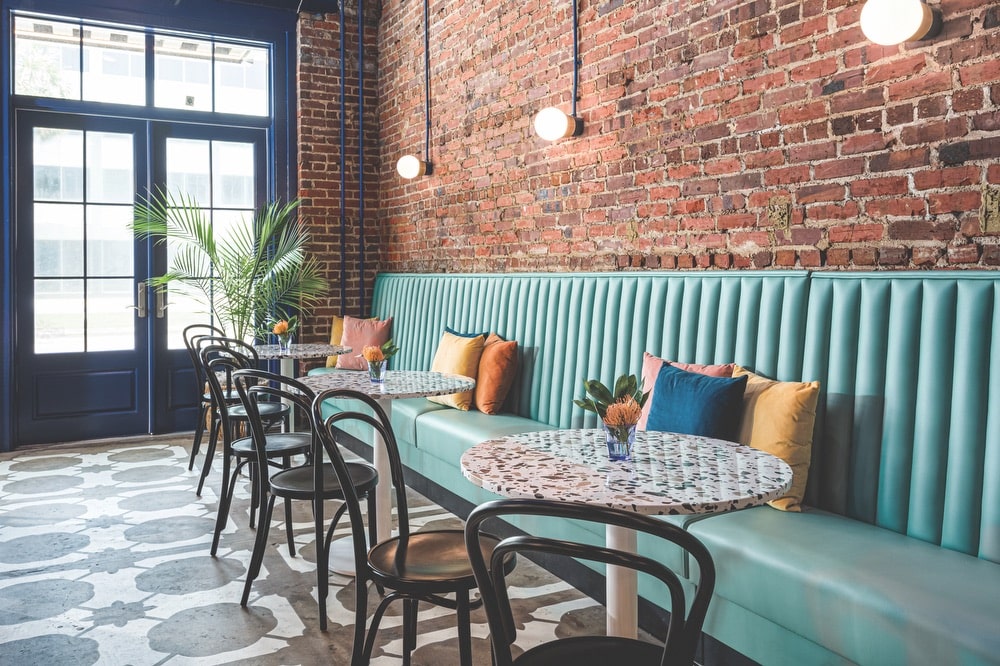 Jaroschy is a world-renowned mixologist and co-owner of Unfiltered Hospitality. He is the former director of bars for Freehand Hotel and Bar Lab's award-winning Broken Shaker, with locations in Chicago, Los Angeles, Miami, and New York. Under his direction, Broken Shaker was a two-time semifinalist for the James Beard Award for Best Bar Program.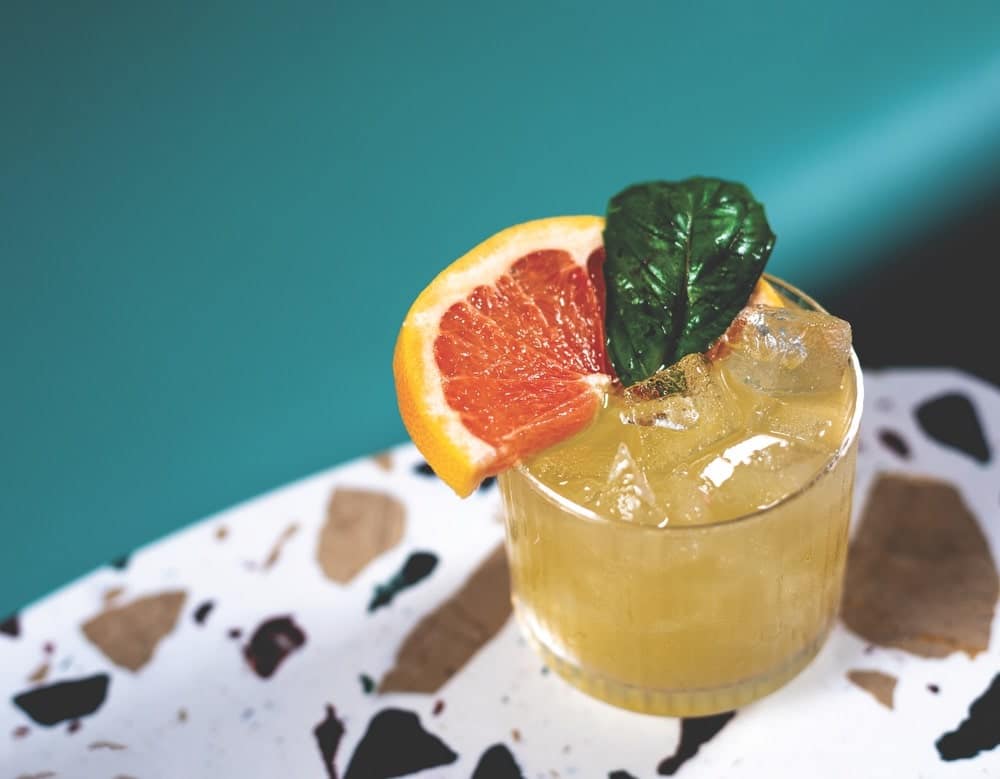 The Well's modern Florida drink menu offers ten signature cocktails. A few of the original drink names have nods to the region, such as Panhandle Pie and Via de Luna, alongside clever flavor notes and thoughtful presentation in unique glassware with festive garnishes. One cocktail, appropriately named In the Reeds, incorporates Perfect Plain's award-winning Holy Spin IPA, rye whiskey, and a fresh grapefruit blend.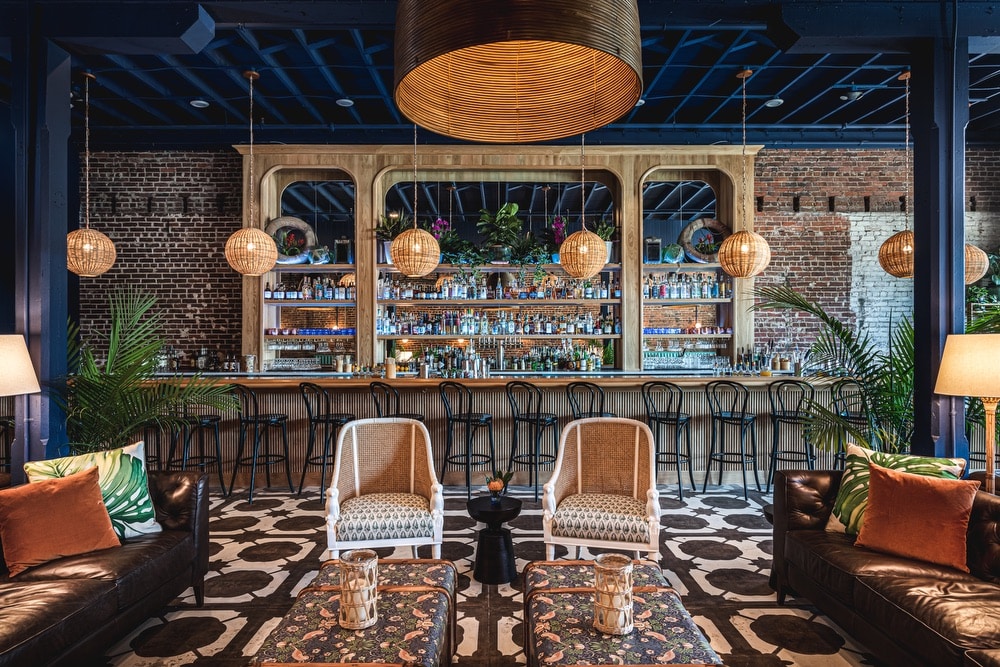 Additionally, the taproom features twelve taps pouring a select assortment of draft beers from Perfect Plain alongside four bottled beers exclusive to The Well—two sour ales, a Saison, and a citrus farmhouse ale. Odeneal developed the eclectic brew program after years of fermenting beer in oak barrels and foeders formerly containing wine, whiskey, rum, and tequila. Many of these barrels are stacked several feet high in the back of the taproom and now hold nearly 25,000 gallons of beer.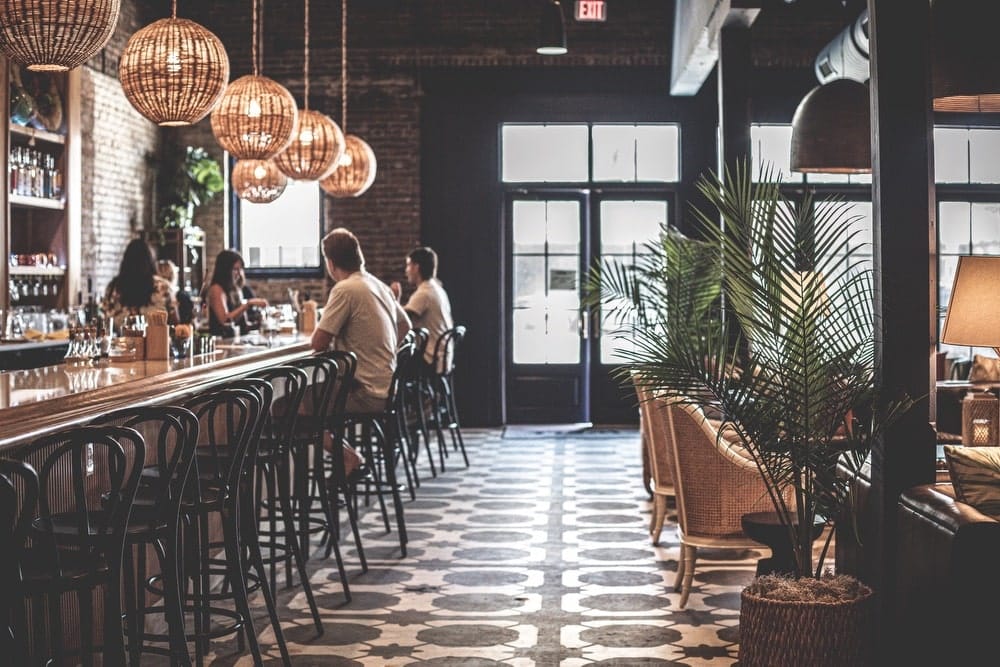 The Well, a newly designed 2,500-square-foot space adjacent to Perfect Plain and Garden & Grain, seats up to one hundred people and features an expansive white oak–paneled bar along with multiple seating areas.
Designer Nicholas Pica of STUDIO PICA is the creative mind behind the look and feel. The lounge features a dusty jade green leather banquette installed along the length of an exposed brick wall complemented by colorful terrazzo-topped bistro tables and bentwood chairs. Three seating areas run along the center near the bar, nestled beneath oversize rattan pendant light fixtures. The inviting lounge space features tufted brown leather couches, wicker-accented furniture and lamps, and wallpapered vintage trunks that serve as tables. The vaulted industrial ceilings are accented with a warm Salty Dog blue paint from Sherwin-Williams, while hand-stenciled patterned concrete floors offer dimension and interest.
The heart and soul of modern Florida seep from the space and its menu, creating a fun, comfortable atmosphere for hanging out with friends, meeting new people, and enjoying the craft cocktails and brews designed by The Well's top-notch team.
They graciously shared two recipes from the Summer 2021 cocktail menu, so sit back, take a sip, and enjoy while you plan your visit!
---
Tiki Intermission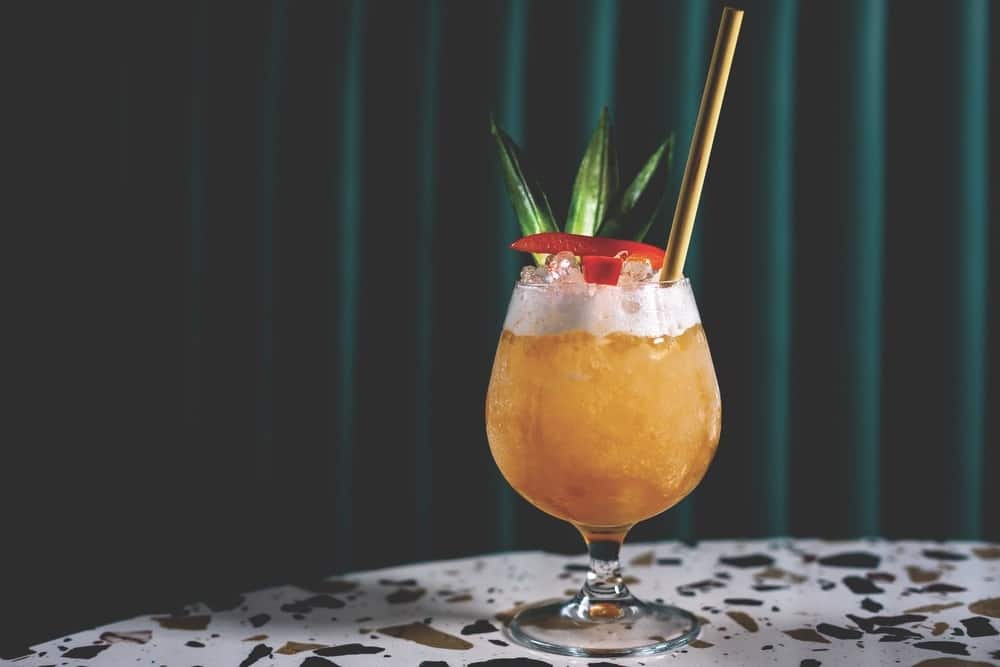 Ingredients 1.25 oz Tequila Ocho, .5 oz Banhez Espadin Mezcal, .5 oz Salers Gentiane Aperitif, 2 dashes grapefruit bitters, 1 mango, 15 oz white sugar, 7 oz warm water, Edible flower, for garnish
Directions
For the red pepper honey: Juice the bell pepper through either a cold press or a centrifuge juicer. Strain the juice and add it to the local honey. Mix until contents are combined and portion out a half ounce for each cocktail.
For the cocktail: Combine all ingredients and a half ounce of red pepper honey in a shaker tin, add ice, and shake until diluted. Pour the mix into a cognac snifter and top with more ice. Add garnish and serve. ¡Salud!
---
Fans Only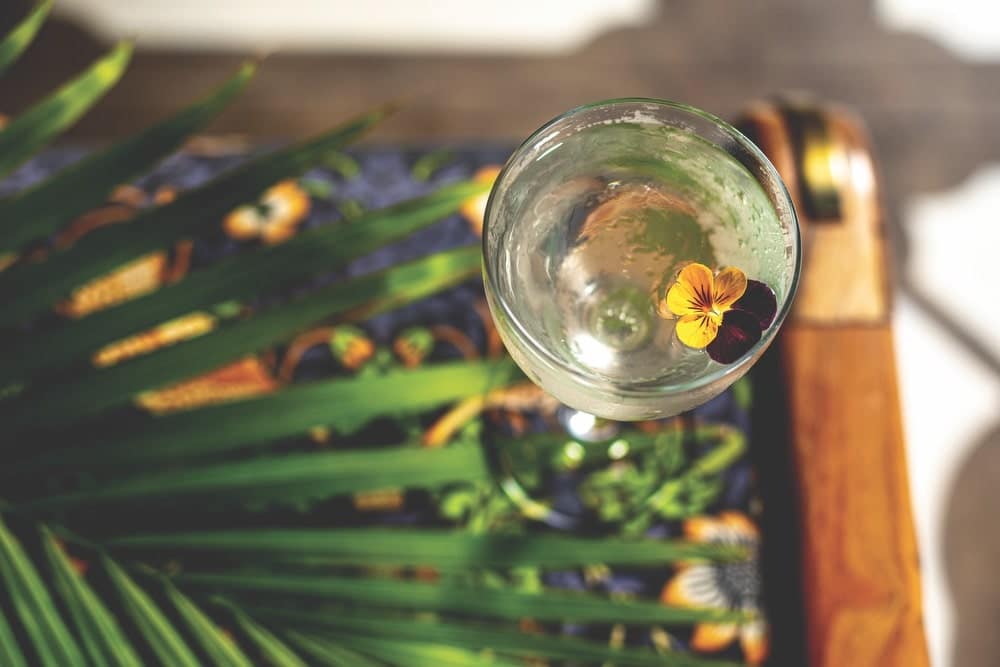 Ingredients 1.5 oz Fortaleza Blanco, .5 oz Nixta corn liqueur, 1 oz pineapple juice, .5 oz lime juice, 1 bell pepper, 15 oz local honey, Trimmed pineapple leaves, for garnish, Red bell pepper slices, for garnish
Directions
For the mango oleo-saccharum: Cut the mango into small pieces. Add mango and sugar to a vacuum-sealed bag and let the contents sit for 12 to 24 hours at room temperature. Open the bag and add warm water to help dissolve the sugar. Strain the mix and refrigerate. Portion out a half ounce for each cocktail.
For the cocktail: Combine all ingredients and a half ounce of mango oleo-saccharum into a stirring tin, add ice, and stir until diluted. Strain the contents into a chilled Nick and Nora glass. Garnish with an edible flower. Cheers!
— V —
---
Visit The Well at 42 East Garden Street in Pensacola, Florida, Mondays through Saturdays. Head to PerfectPlain.com/the-well to learn more.
ARTICLE CATEGORIES