Seeing Is Believing
Thinking, creating, and plowing through to the other side are what it takes to realize a vision, and seeing its completion is one of the most rewarding blessings. Whether the endeavor is a painting, an architectural masterpiece, a fresh new take on interior design, or anything built with a craftsman's heart, the struggle is an inevitable part of the birthing process to create something new—and to make it excellent. It takes much more courage and time than most can imagine. When art commands a steep fee, it's a sweet reward for the artist because getting there requires everything they have—often including sleepless nights, doubt, and patience. I'm sure the talented creatives throughout these pages can also tell you that trailblazing and forming new visions are not for the faint of heart.
As we present this issue to you, I am beaming with excitement at how cool this wraparound cover looks and feels. It is a new work by fine art photographer Chandler Williams titled Aphonic, and it is spectacular. Read all about it in his feature story, "Behind and Beyond the Lens: The Journey of an Artist," by Addie Strickland. We have partnered with Williams and his company, Modus Photography, on The Heritage – A VIE Legacy Show Home for over a year, collaborating on a documentary called The Making of a Show Home. It includes storytelling by the home's creative team, from the groundbreaking to the grand reveal party this September, and it's one of our best filmmaking efforts to date. We could not have been more aligned with the right person for the job. Stay tuned for Chandler's stunning photography of the home in our November issue. Thank you to TJ Smartt and Andrew Brooks from the Modus team, as well—we could not have done this without you all.
As trend forecasters and creators of ideas, thoughts, strategies, designs, and new perspectives, we have blazed new paths for the magazine, now heading into its fifteenth year. We love doing the same for our branding clients and advertisers—and championing artists whenever we can spread their messages on our platforms, supporting our creative friends and community at large.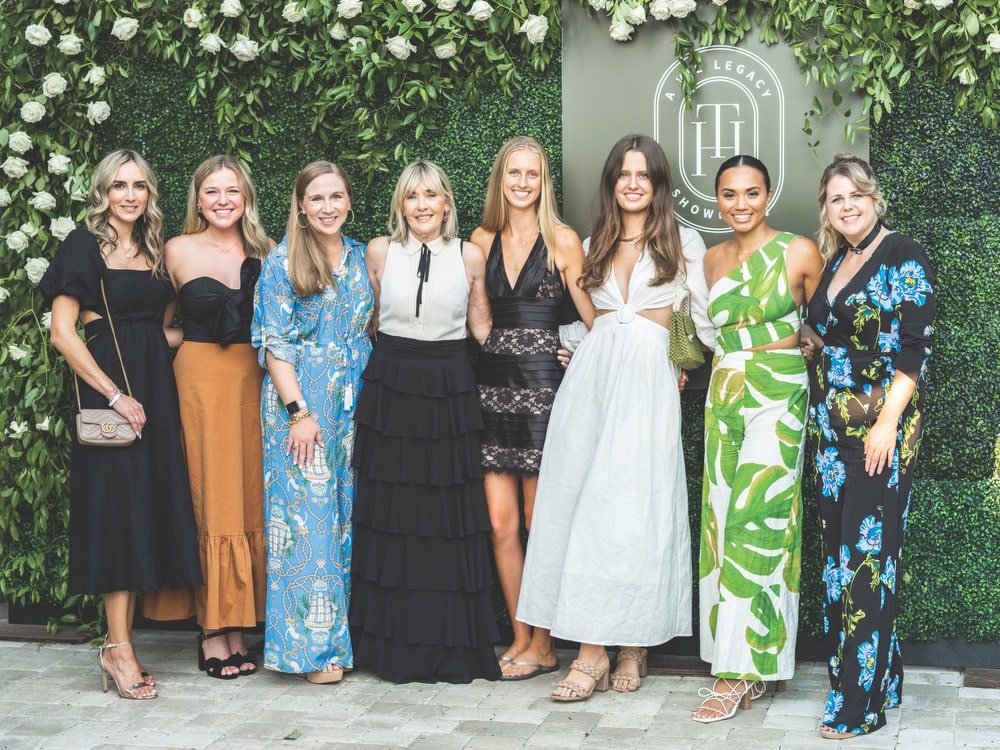 We tout good news about so many people and are proud to collaborate with them, and I must also pause to recognize my team, who are often the unsung heroes. They don't ask for credit and don't seem to need it, as they are consummate professionals, but I need to sing their praises from the rooftops today. They are resilient, tough, sweet, energetic, talented, intelligent, and beautiful people with boundless possibilities awaiting each and every one of them. They are the reason the magazine stands and shines. They are the fuel that continues to perpetuate new and fresh ideas, even when it means spending twenty hours on an article if that's what it takes to make it perfect or spending two days on photo shoots after an already grueling week. And they don't complain but rather smile and ask what more they can do.
I have never been prouder to stand alongside my team than I am today. Working in our business of marketing, branding, and publishing magazines and books, we need to have the faith to walk on water. When the labor of love is complete, recognitions of excellence are flowing, and it seems like "seeing is believing" to the rest of the world, it's rewarding to know they finally see what we believed could be there all along.
Much Love,
Lisa Marie Burwell
CEO/Editor-in-Chief

---
ARTICLE CATEGORIES