By Darby Kellum
If you haven't visited Vue lately, then you haven't encountered what has taken the 30A restaurant scene by storm. "There is a new, positive energy here," says Christine Walker, Vue's weddings and special events coordinator. Attributing the newfound energy to some changes recently made at Vue, Walker says, "Business is great and the reviews are even better!"
Vue's success is apparent as the "new" Vue boasts a chic, contemporary atmosphere. The decor mimics that of an upscale New York City lounge, but guests quickly recognize the most stunning aspect of the locale: Vue's spectacular view. Appropriately named, Vue is a favorite spot for watching the amazing sunsets that make the Emerald Coast so desirable in the fall—a unique experience that is a must for locals and tourists alike. "Picture yourself enjoying a martini—friends by your side, dragonflies darting about—waiting for that famous 'green flash' that happens right as the sun disappears," Walker says. "That is the scene that plays out on a nightly basis!"
To complement the breathtaking view is an exceptional cuisine. Together they endow Vue with the total dining experience. "With a view like no other restaurant on 30A and a delicious menu that will please any palate, Vue boasts a winning combination that is hard to beat," Walker says.
Speaking of the delicious menu, the selections are the creations of Vue's chef, Giovanni Filippone. He presents special dishes inspired by his Italian family upbringing. "My inspiration for every menu is to make my parents proud from up above," says Filippone. "My strong Italian upbringing, along with core family values, has inspired me to bring families together to enjoy my succulent creations."
Although Chef Filippone is Italian by birth, he works with a broad range of flavors, including Italian, French, and Asian influences. Vue's staple items are their Venison Rolls, Pistachio-Crusted Grouper, Fruits de Mer, and their Tempura Portobello Fries. The unique menu clearly reflects its wide array of influences. However, like a true Italian, Chef Filippone will be the first to tell you that he always falls back on his Italian roots when "in a pinch."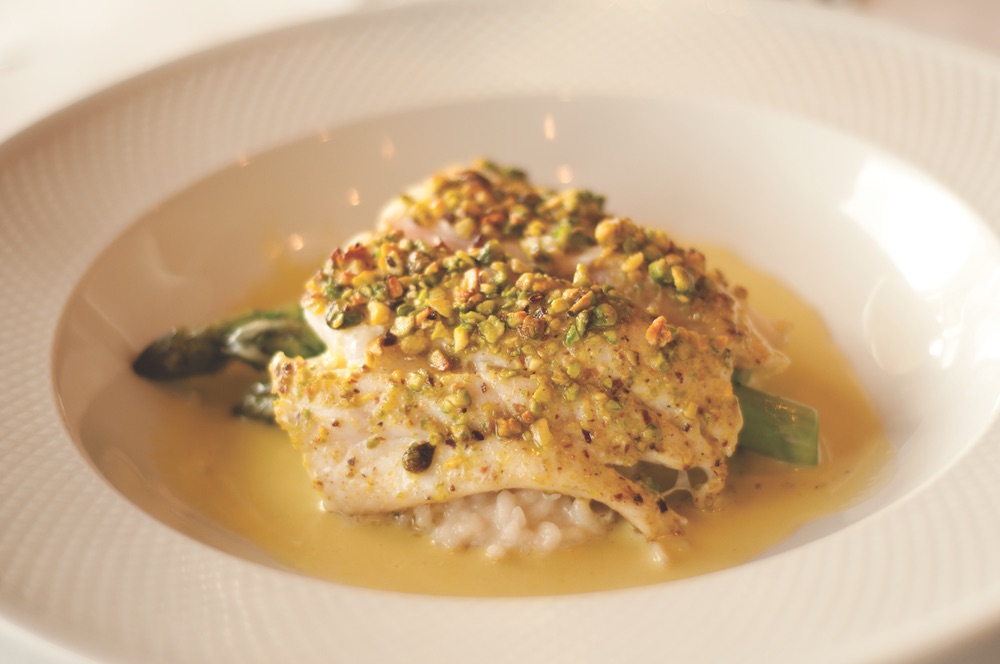 Stories always make a menu more interesting. When asked about the anecdotes that enhance his menu, Chef Filippone laughingly told the tale of his venison rolls, which he created while working as a personal chef at a hunting camp. "Now imagine the fears of a Northern boy with strong Italian views hanging out with a bunch of good ol' Southern hunters," Filippone says. "Driving up to the camp on a five-mile dirt road brought back visions of an old scary movie, and I seriously thought the experience would end with me running through the woods, having become the hunted." I for one am thankful for Chef Filippone's own version of a My Cousin Vinny hunting episode. Otherwise, we wouldn't get to enjoy those delicious venison rolls. Chef Filippone's experiences truly make his menu more enjoyable.
Combining an inspired menu with a new, energetic atmosphere makes Vue a special place. Now, if you're ever looking for somewhere to wind down with a drink, excellent food, and a view like no other, you know where to find it!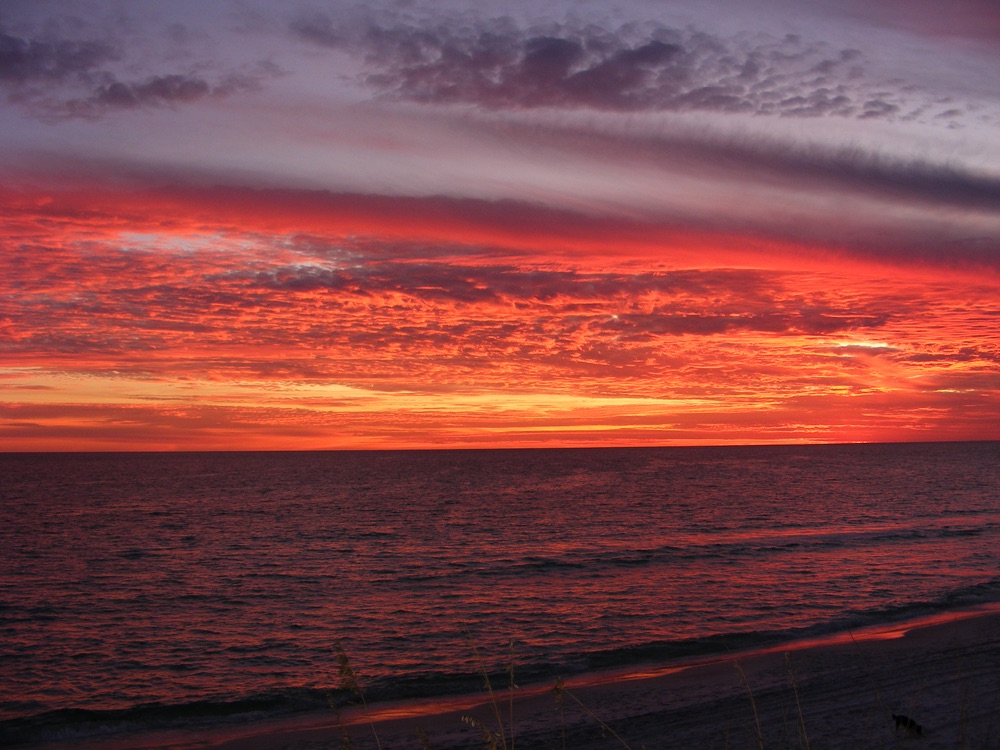 ARTICLE CATEGORIES