Utah's Winter Wonderland
By Jim Ryan | 
Photography courtesy of Visit Park City
There you are, sitting at home after another day of work. You haven't had an adventure in months as winter comes around the corner. And for the umpteenth time, you're watching ski videos and checking snow conditions in resort towns. You decide to do something about it. Whether you've saved up two weeks of vacation time or there's only room for a weekend getaway, you're determined to go on a ski trip. Now two questions remain: Which mountain town should you visit? Where can you get the best powder and the après experience you've always wanted—the perfect blend of skiing under the sun and enjoying drinks, food, and community under the night sky? The answer you're looking for is Park City, Utah—the ideal destination for this winter season.
Before Park City became a world-class mountain ski resort, it was known as a bustling mining town. In the late 1800s, hopeful miners came to Park City to profit on the abundant silver, and that's precisely what happened. When the market was at its peak, Park City brought in hundreds of millions of dollars and made almost two dozen people millionaires. Thanks to the potential earnings, Park City's population exponentially grew as people flocked to the silver boomtown. But by the 1930s, mining prices were falling, and people were out of work. It was around this time that skiing began to gain traction as a recreational sport, and by the mid-1940s, the first lift was built on what is now Deer Valley.
With no money to be made and no jobs, people were moving elsewhere at an alarming rate, bringing Park City's population down to about a thousand people. Luckily, the city received a federal loan, and Treasure Mountain Resort was opened to save this once lively mining town. Recreational skiing was growing, and when Sports Illustrated put out a piece claiming Park City to be one of the best ski mountains in the country, the town began to grow again. Skiers were coming from all over the country to live the dream and rebuild the city. Over the next few decades, more people experienced the Greatest Snow on Earth, as they like to call it; dry, fluffy snow, with regular fresh powder that can't be found anywhere else. Utah's primo ski powder became so popular that in 2002 the Winter Olympics were held in Salt Lake City, with many of the events taking place at Deer Valley and Park City Mountain. This brought Park City's fame to an international level. People from all over the world wanted to carve through its pristine slopes.
Half the battle of planning a getaway is travel and all the stress it brings, but you won't find that problem at Park City. Salt Lake International Airport is a major international hub, with flights in and out of other major airports every day. And to top it all off, Park City Mountain and Deer Valley, the town's two world-class resorts, are just a short thirty-five-minute drive from the airport, meaning you can leave your home and be on the slopes shortly thereafter. Locals like to say, "Hour to Powder!" Both resorts offer hassle-free airport shuttles, making the nuisance of planning out travel days that much easier. There's no need to reserve a rental car, spend time waiting to pick up your vehicle, and figure out parking during the whole trip. Just hop on the shuttle into town, drop your bags off, and head to the slopes for a few afternoon runs. You won't have to worry about getting into town throughout the trip either. Park City has one of the most efficient transportation systems I've seen in resort towns. Oh, and did I mention the bus system is free? Whether you need to shop for gear, enjoy an exquisite breakfast at The Eating Establishment, or live out your fantasy après-ski experience, the free bus system will be your go-to for door-to-door transportation.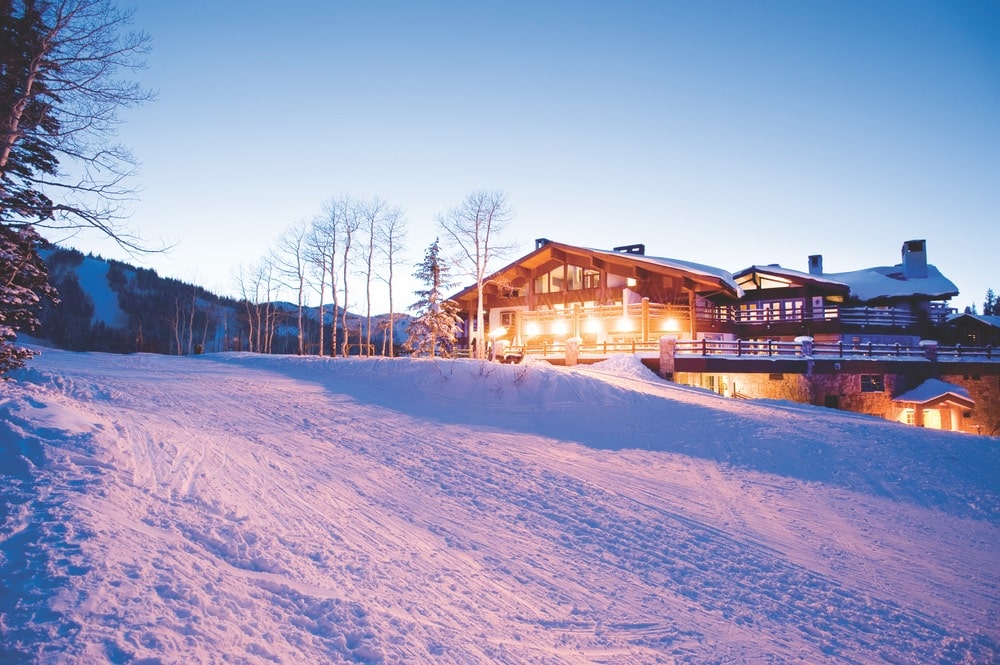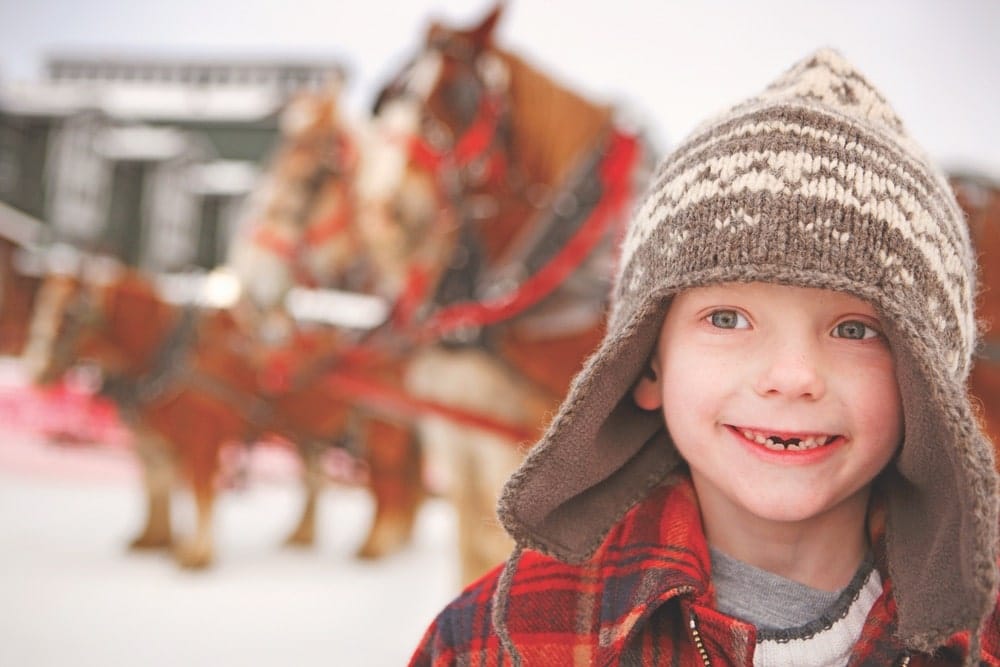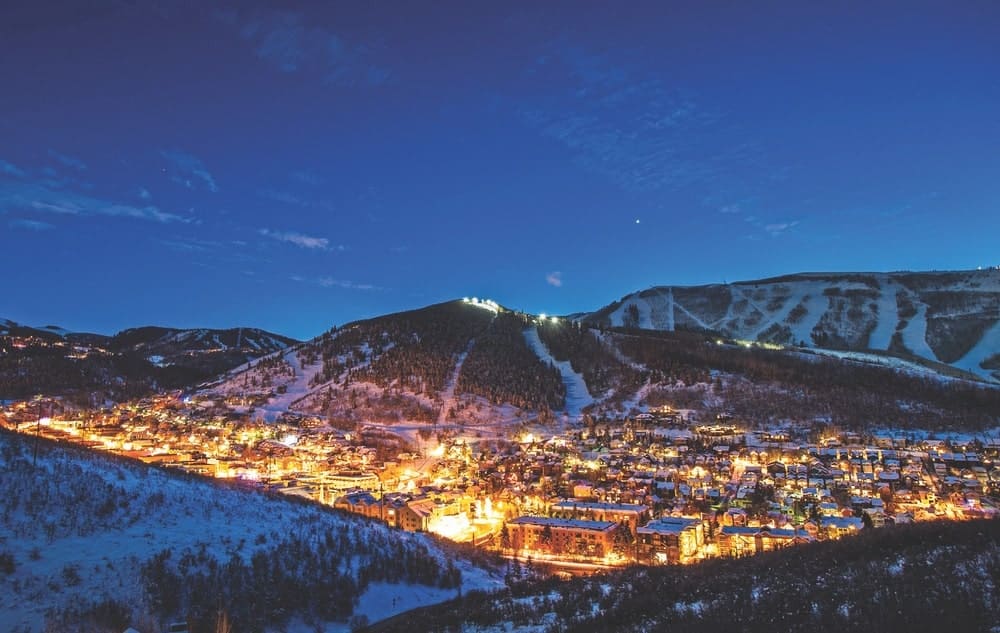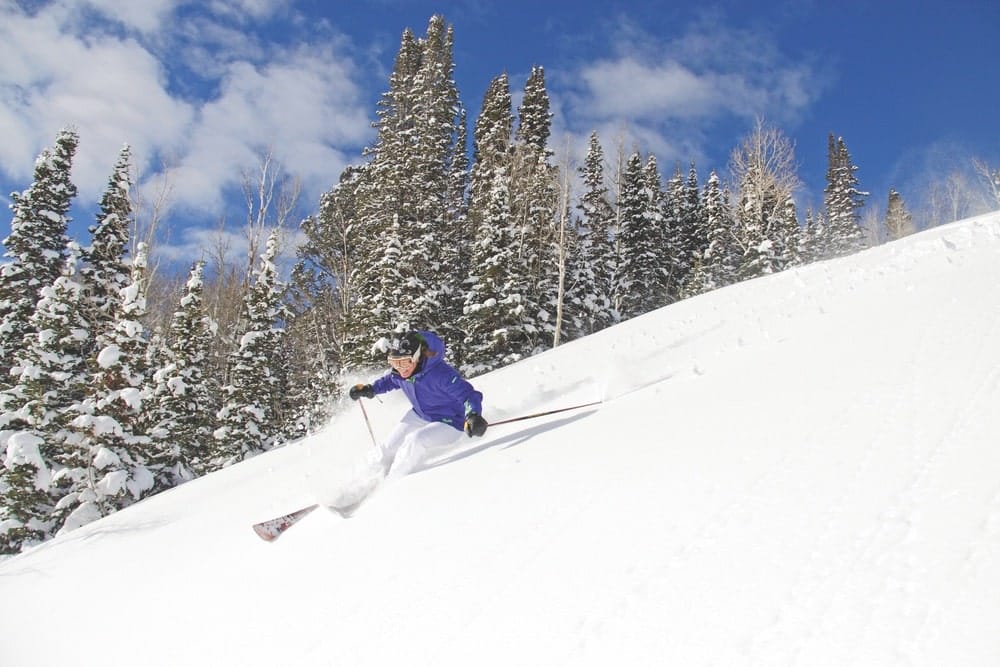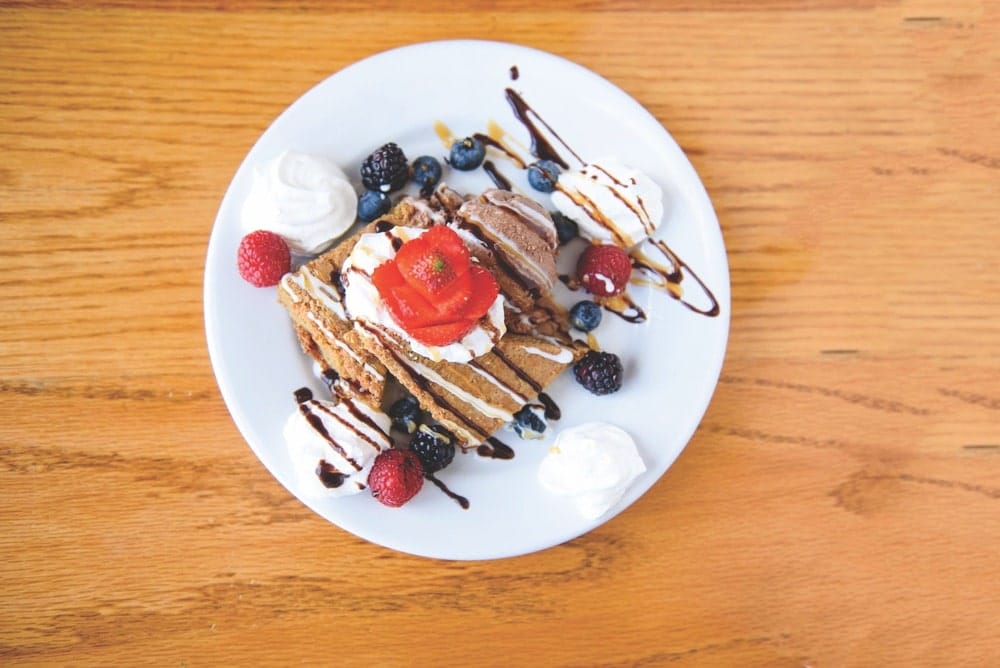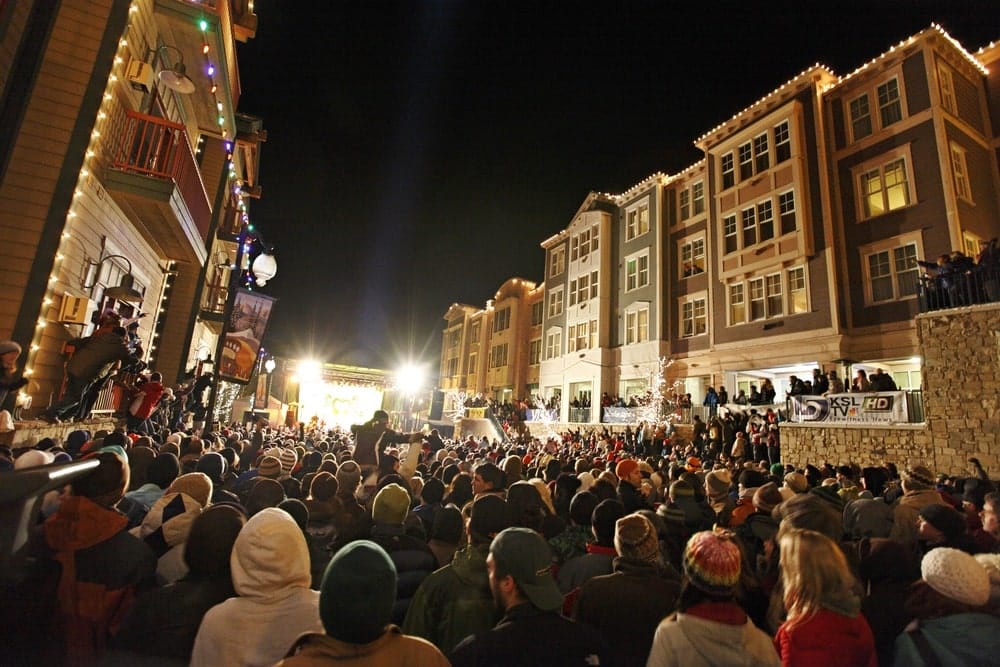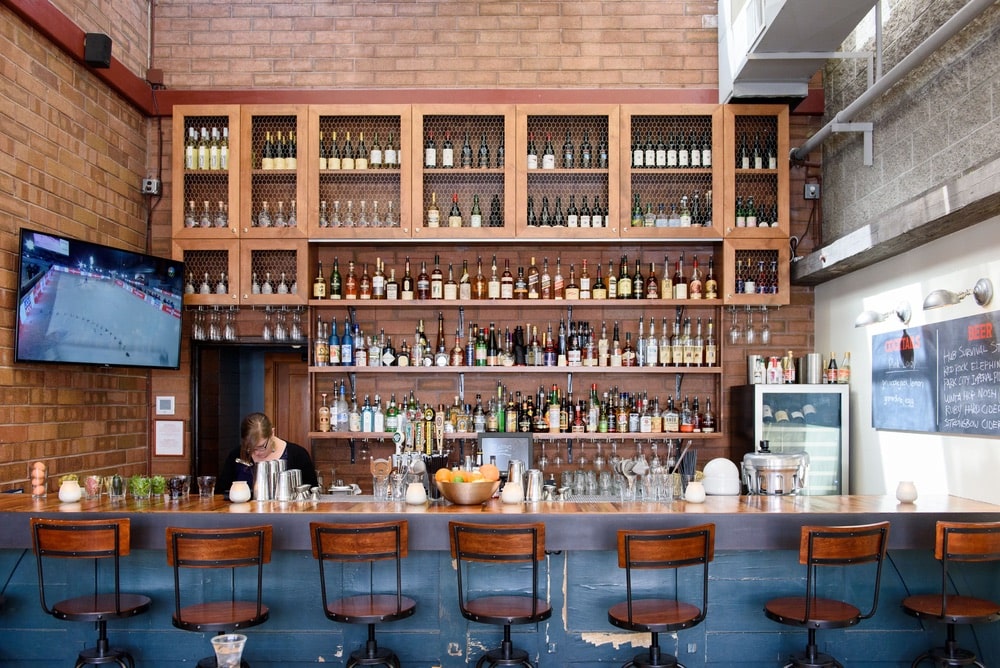 One of your hardest decisions will be choosing where to stay and where to ski in this iconic town. You can't go wrong with Deer Valley or Park City Mountain. Both are at the top of the list for the best resorts in the nation. The difference is that Deer Valley is for skiers only—sorry, snowboarders. Both resorts are within reach of numerous hotels, condos, and residences, all set among some of the most pristine views of the Wasatch Range.
At Deer Valley, you can stay at the five-star Stein Eriksen Lodge, which feels like The Big Valley meets modern serenity in the motif of an old Norwegian ski lodge. Its large rustic lounge is the best spot to relax after a day on the slopes, warm up around the fireplace, sip your favorite red wine, and meet some new friends from all over the world. This premier lodge offers everything from grand suites to luxurious cabins that make you feel as though you're living in simpler times. For those of us who need that modern touch, their list of high-class amenities is second to none: enjoy the five-star spa, meeting rooms for weddings or events, complimentary childcare, a fitness center, true ski-in/ski-out access, and so much more.
Stein Eriksen Lodge's Glitretind Restaurant is an award-winning, four-star establishment that should not be missed. Since they're open all day, let your taste buds go for a ride anytime. Take advantage of one of the best breakfast buffets in the country before you hit the slopes, and be sure to make reservations for an upscale dinner overlooking the snowy mountain. The menu is full of fresh, local ingredients seasonally crafted for your delight. The Rocky Mountain elk tenderloin served with Tuscan kale is reason enough to book your flight right now!
Its large rustic lounge is the best spot to relax after a day on the slopes, warm up around the fireplace, sip your favorite red wine, and meet some new friends from all over the world.
If you didn't pick up on it yet, Deer Valley prides itself on customer service. But it doesn't stop at the on-site eateries. Every guest receives unlimited and free access to a locker with complimentary boot warming, drinks (e.g., water and hot chocolate), and weather and trail updates. If you're with the family and need lessons, Deer Valley has some of the best instructors in the area. You can choose between private and group lessons. When you're ready to hit the slopes, you can find something for every skill level, with 23 percent beginner terrain, 43 percent intermediate terrain, and 34 percent advanced terrain. Plus, Deer Valley limits how many skiers can be on the mountain at any specific time. Hello, ski heaven.
The other main resort, Park City Mountain, was two separate properties until recently. Canyons, operated by Vail Resorts, was adjacent to Park City Mountain Resort. In 2014, Vail Resorts bought Park City Mountain Resort and put in $50 million to join the two, creating the largest resort with the most skiable terrain in the country. And that's not all it has to offer. With average snowfalls of 355 inches in winter, Park City Mountain has some of the best terrain parks in the nation, seventeen peaks, fourteen bowls, and more than three hundred trails within its 7,300 skiable acres. You could ski (or snowboard) from sunup to sundown and never hit the same run twice. No matter what type of riding you enjoy, there is something for everyone. The lodging options are about as numerous as the slopes too. Choose from luxury ski-in/ski-out, budget-friendly townhomes, hotels, and condos. Park City is also the only resort to boast lift access directly to the town's historic Main Street. Walk right out your door, put your skis on, and enjoy the time of your life carving through the snow! When you're done, ski right down to the bars for that cocktail you certainly deserve.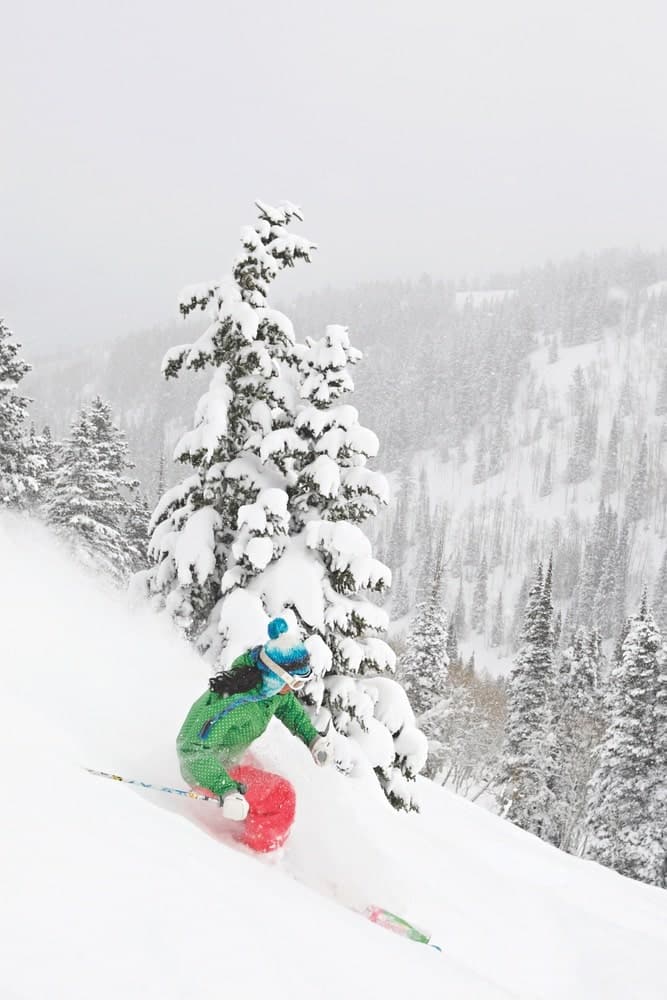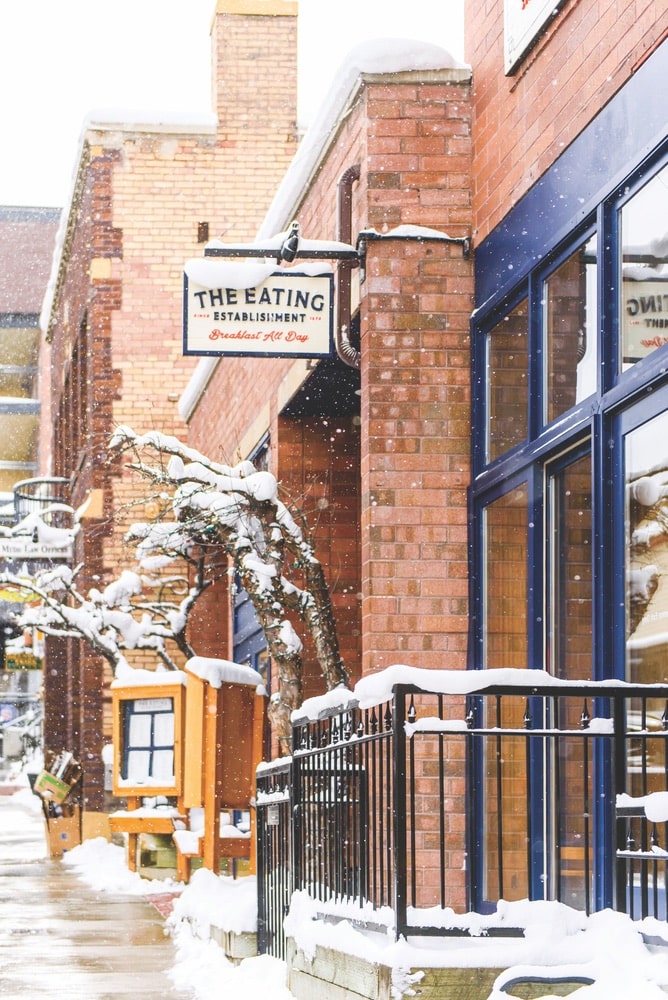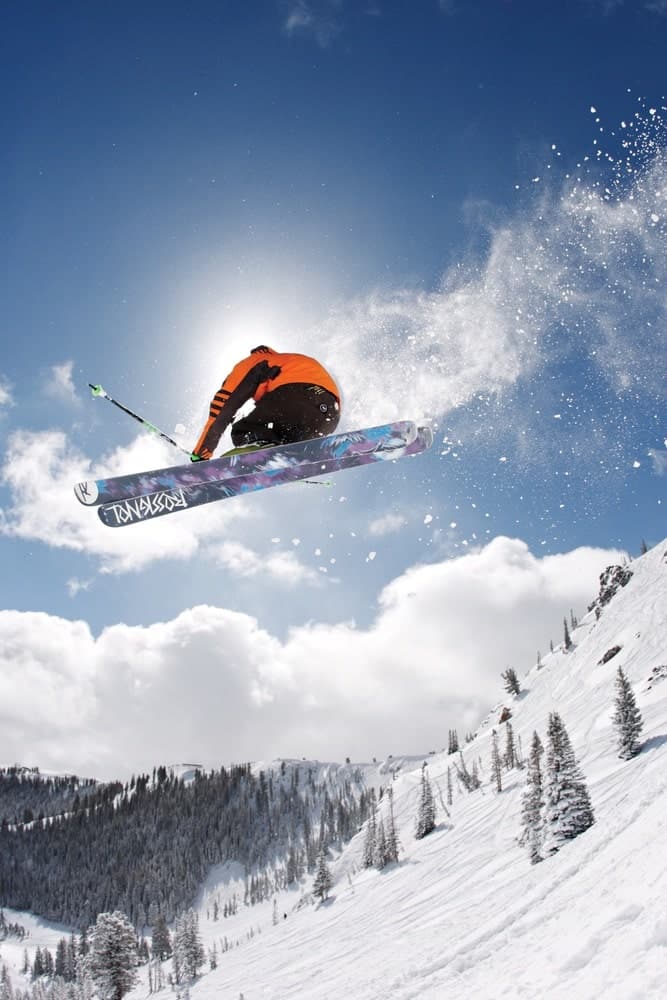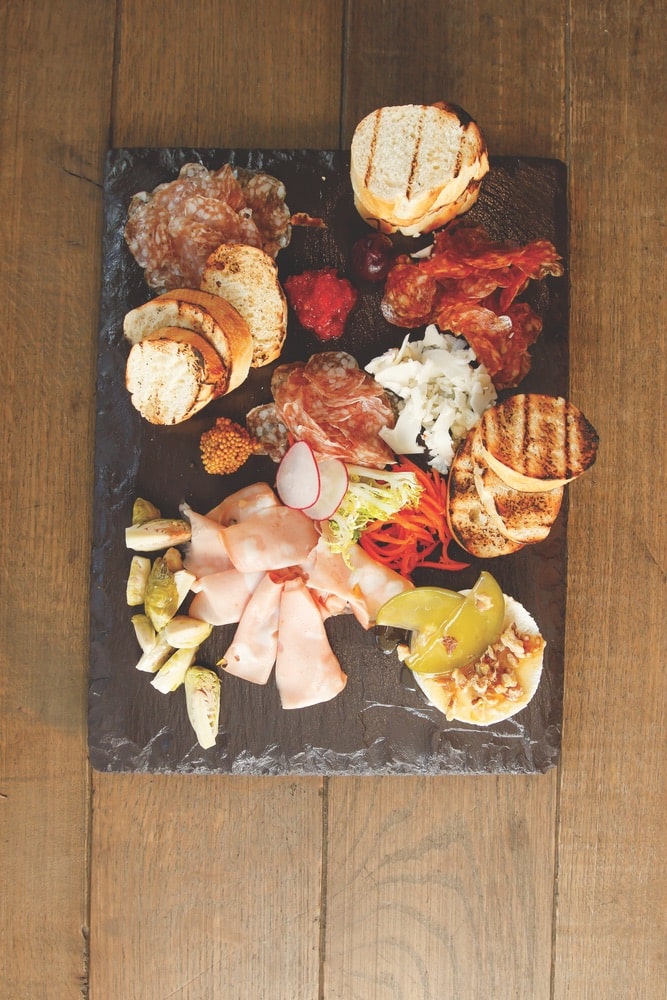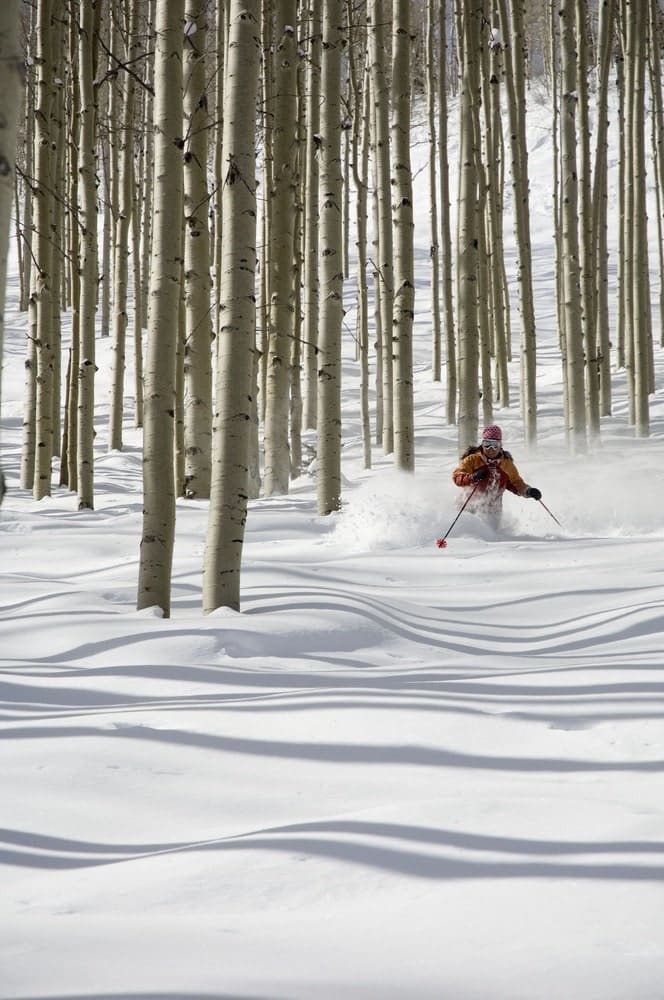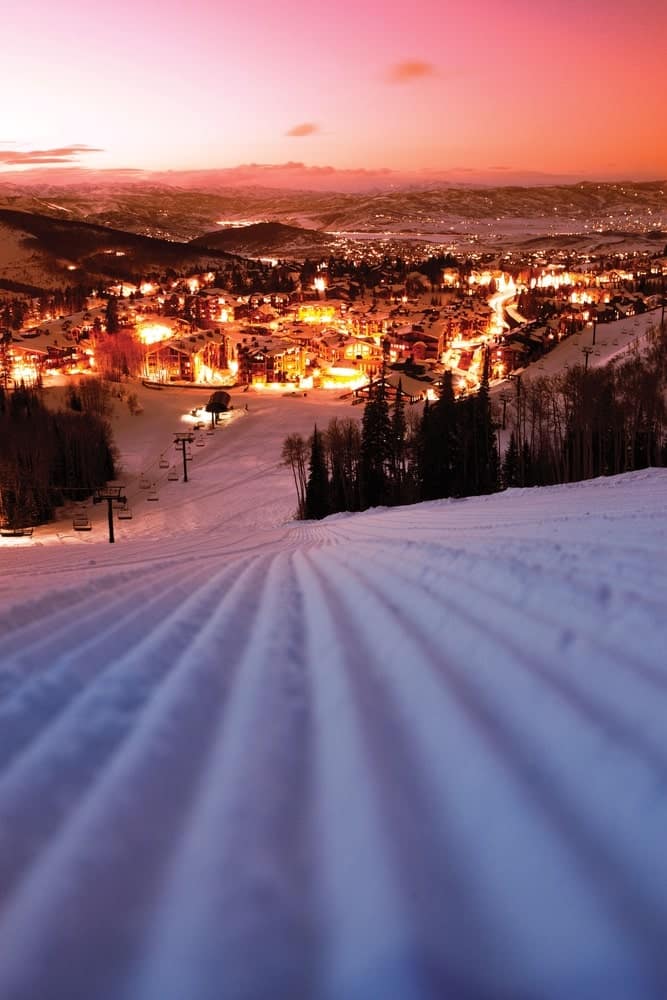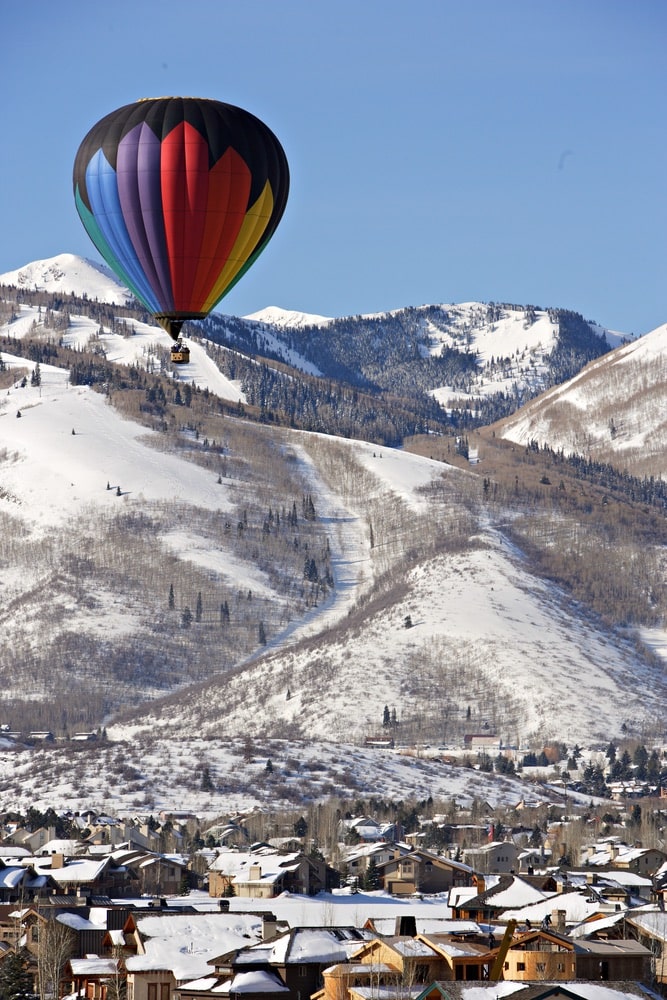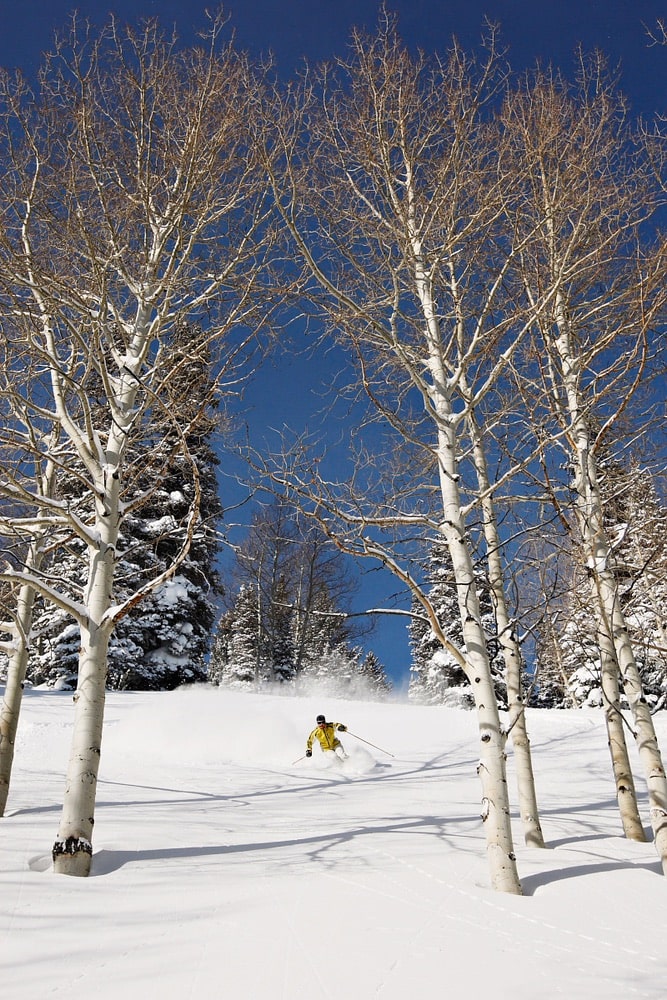 One of the best additions to the new Park City Mountain is the Quicksilver gondola. Before the merger, Canyons and Park City Mountain Resort were separated by a mountain gorge. With the new gondola, you can get from one side to the other in eight and a half minutes, stop at the mid-station along the way, and reach expert-only trails that were once only accessible by a long hike. Nothing is stopping you from exploring Park City Resort now!
Everyone learns at a different pace, and Park City Mountain gives you the best-tailored experience to do that. You can go for the group session, family lessons, or opt for a one-on-one lesson with a professional instructor at High Meadow Park. Enjoy the gentle slopes and extraordinary views while you learn the sport. The best part is that you can make it as personalized as you want. If you have specific goals or a style of skiing or snowboarding you'd like to learn, the instructors will teach you everything you need to know.
Foodies will love their stay at Park City Mountain Resort. Make sure to have lunch at The Farm to enjoy modern American cuisine with generous portions. The rustic yet refined restaurant offers tasty organic dishes, regionally sourced ingredients, and an extensive wine selection. The new Mid-Mountain Lodge brings contemporary cuisine to your mouth with perfection and flair! The menu is modern and perfectly crafted, featuring flame-broiled rotisserie meats that will have you coming back for more. And the view from the nineteenth-century boarding house is to die for.
One casual go-to spot is The Eating Establishment, where "breakfast all day" is taken seriously. Enjoy fresh, homemade food and friendly staff.
One of the biggest gatherings in Utah happens in Park City. The Sundance Film Festival unites storytellers and film fanatics in one place for ten days of creative expression, showcasing the best new films of the year from independent producers. Many of the filmmakers who've come out of the festival have gained worldwide recognition. It's such a big gathering that you'll probably rub shoulders with your favorite celebrities as you enjoy everything from dramas to documentaries and live music.
At this point, it might seem like Park City is a big and bustling city, but the town is quite small. And that's a good thing—its quaint antique and refurbished buildings will take you back in time as you walk down Main Street. You can shop at local boutiques, walk over to a saloon for some drinks, and then grab a bite to eat all on one block. Park City offers some of the best après-ski activities and food in the country, so make sure you work up an appetite for food and fun. Whether you brought the whole family for casual vibes or you want to enjoy fine dining establishments, Main Street has it all.
One casual go-to spot is The Eating Establishment, where "breakfast all day" is taken seriously. Enjoy fresh, homemade food and friendly staff. Every item on the menu is delicious! Good luck trying to choose between huevos rancheros, a classic burger, or the local favorite, eggs Benedict. If you're looking for fine dining, Riverhorse on Main has won multiple awards and is arguably the best restaurant in town. The menu changes seasonally except for a few time-honored favorites. Try the local rainbow trout with pistachio crust, forbidden rice, pomegranate and fennel salsa, and asparagus. Or for all you vegetarians out there, indulge in the eggplant Parmesan and risotto, roasted tomato, pesto, and balsamic reduction. Be sure to make reservations beforehand—they fill up quick!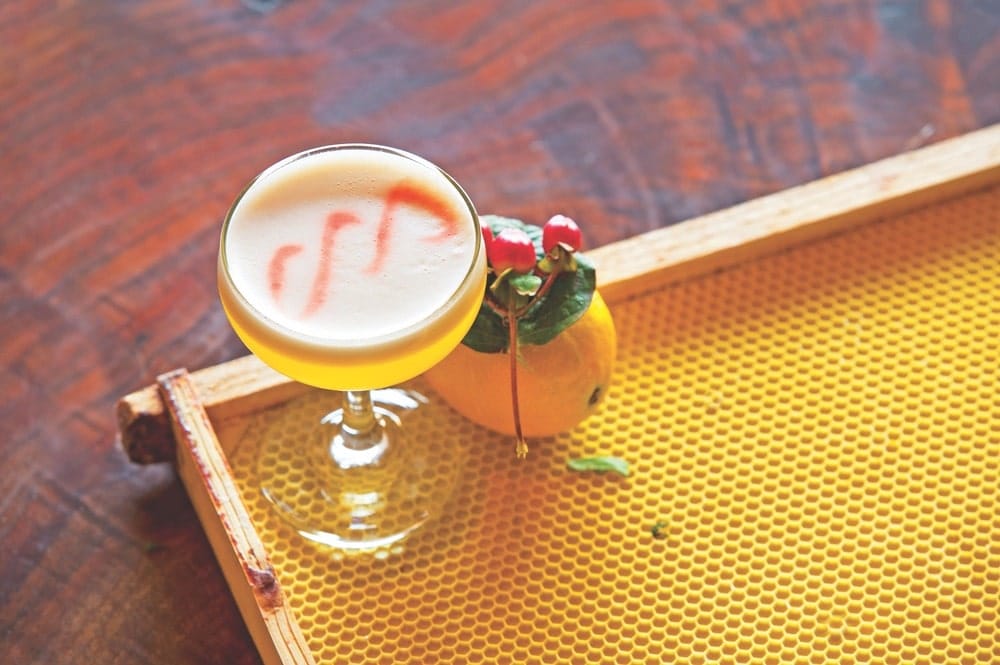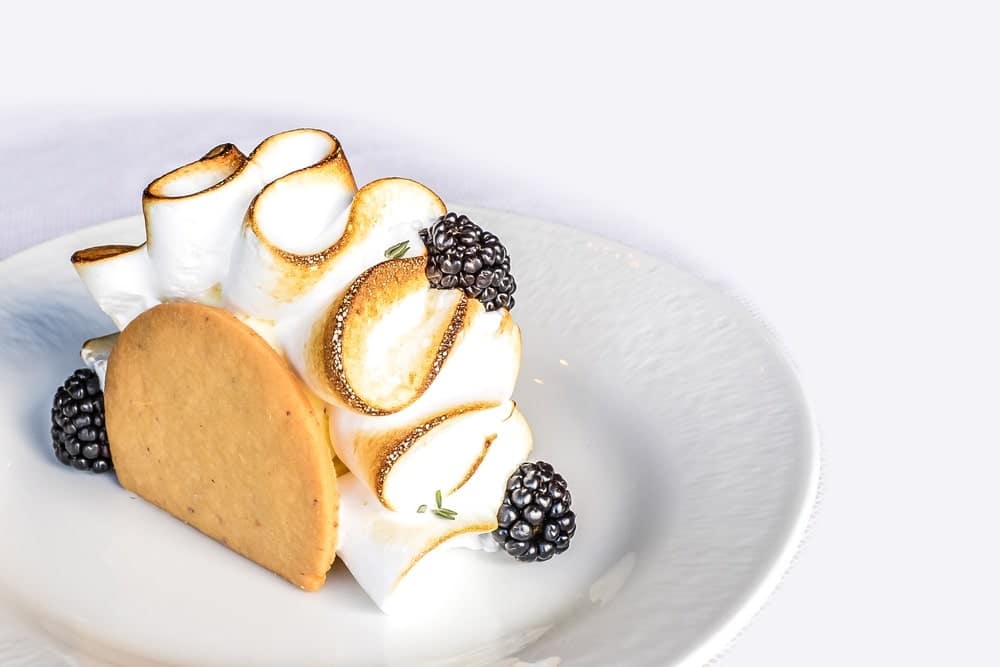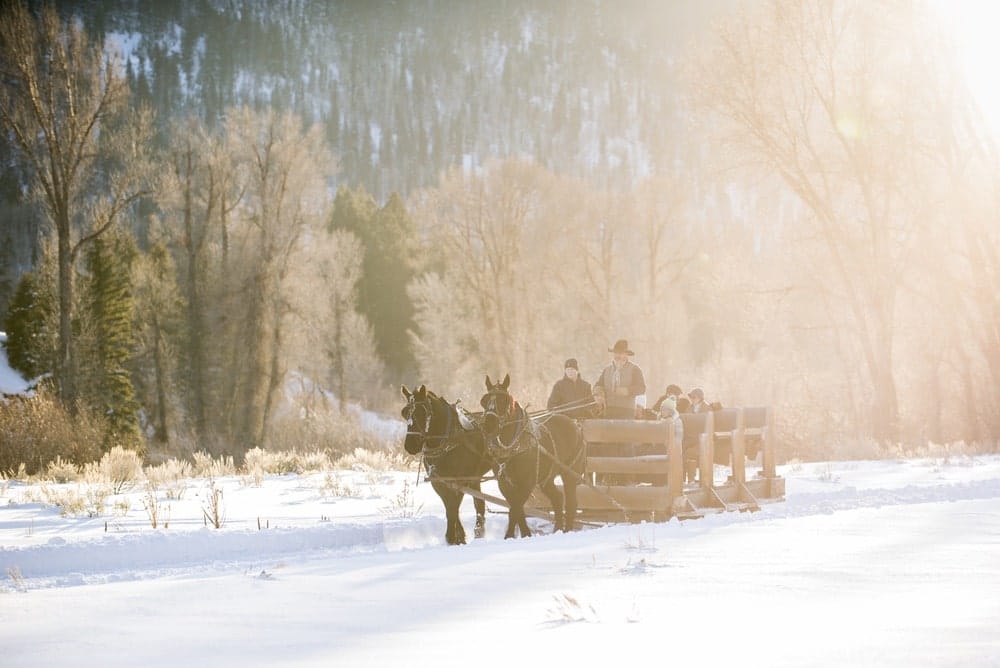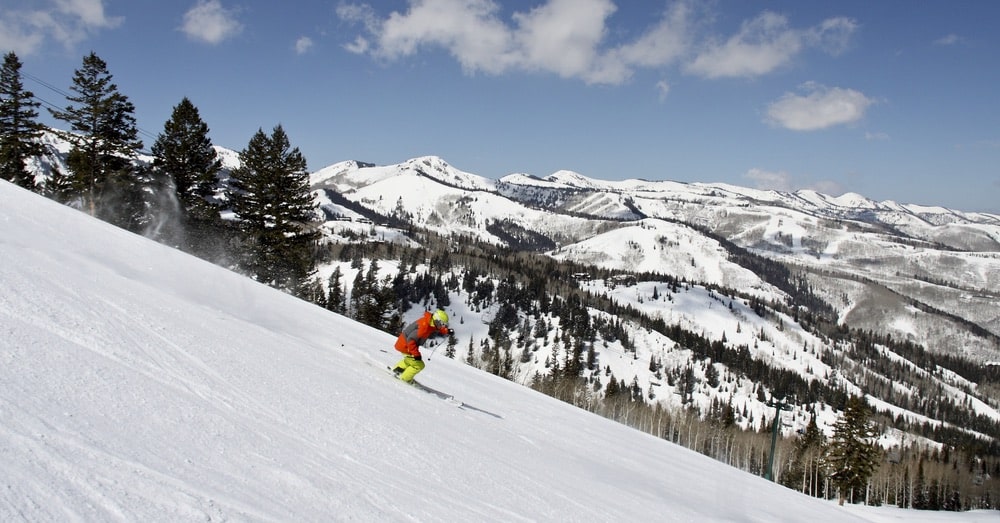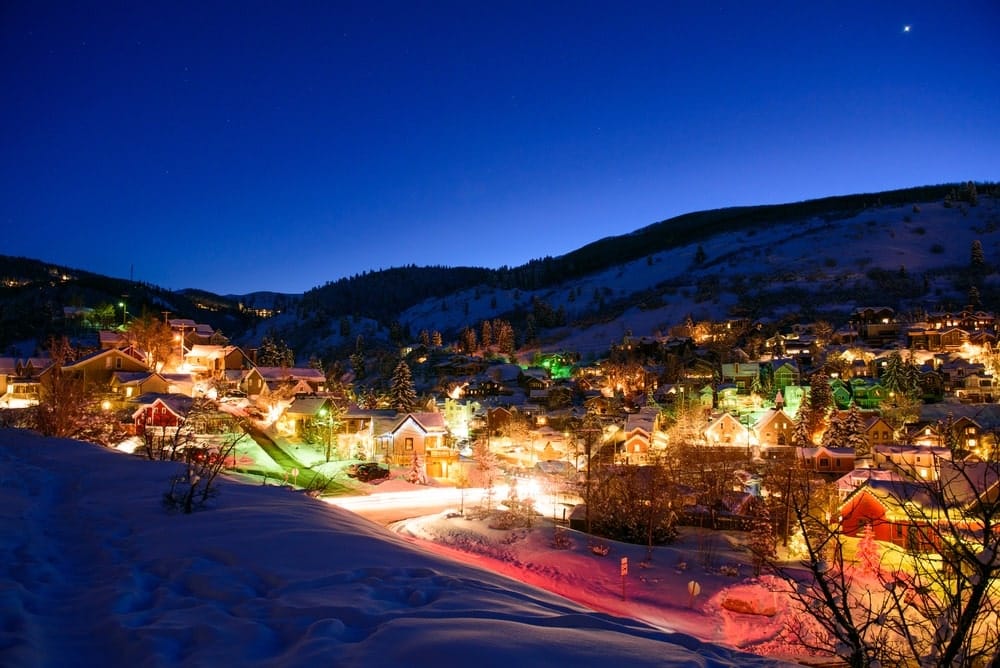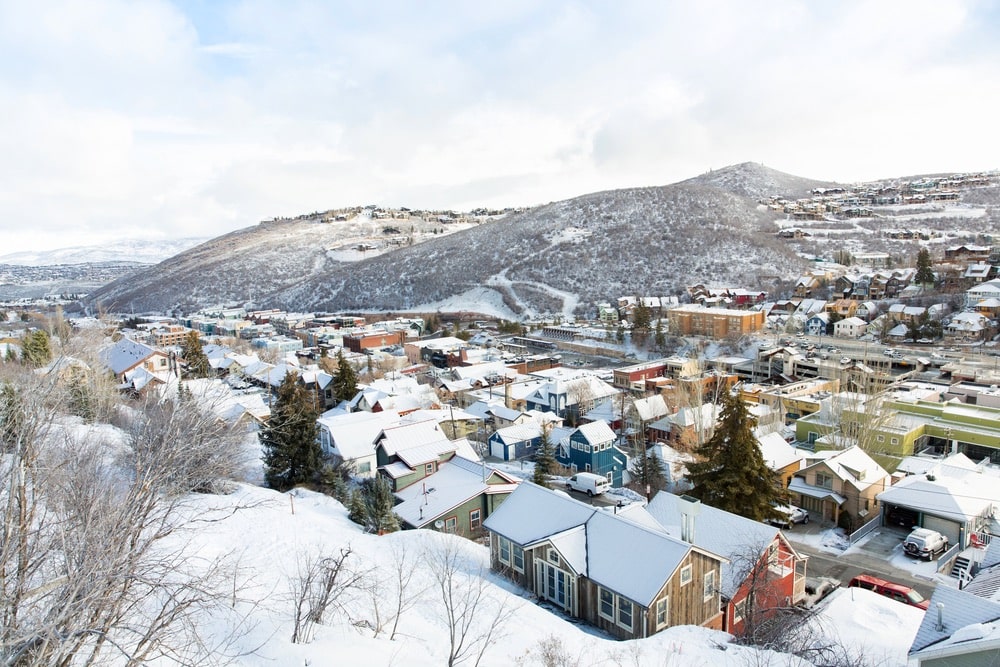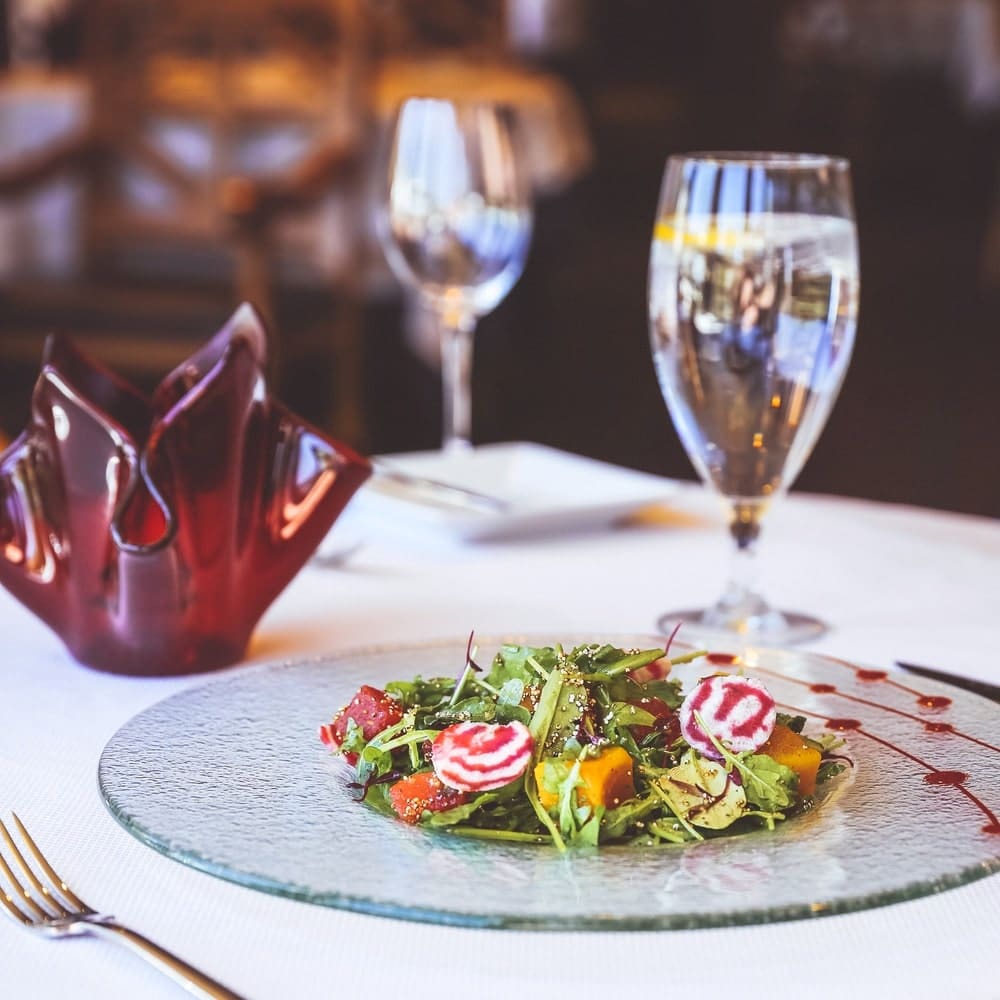 For the night owls, Park City has vibrant bars and restaurants welcoming the after-dark crowd with open arms. Check out High West Saloon for the world's only ski-in/ski-out distillery or head to 710 Bodega for Spanish tapas and wine. One spot that everyone raves about is Lindzee O'Michaels. They have the best cocktail menu in town and can make any drink you want, even if it's not on the list. And there's always live music too. Wasatch Brew Pub is a great sports bar to enjoy locally brewed beers. If none of those sound like your scene, don't worry; you'll find your spot.
I know this sounds like a lot to fit in one ski trip—that's why Park City is consistently voted one of the best ski towns in North America. It's the perfect vacation for families, friends, and everything in between. There are endless slopes to shred in Park City, and just as many restaurants and bars to discover. If you didn't get to make it onto every trail or into every hot spot on your list, there's always next year (or next month). We all end up coming back!
— V —
---
Learn more and start planning your trip at VisitParkCity.com.
ARTICLE CATEGORIES