By Jordan Staggs
So much romance, so little time. Some of my top reads from the past year most certainly have a theme of including captivating love stories, but all lend their own spin on the genre, with characters you'll love (or love to hate) and some unexpected twists. Time to settle in on the beach, the couch, or the plane and get reading!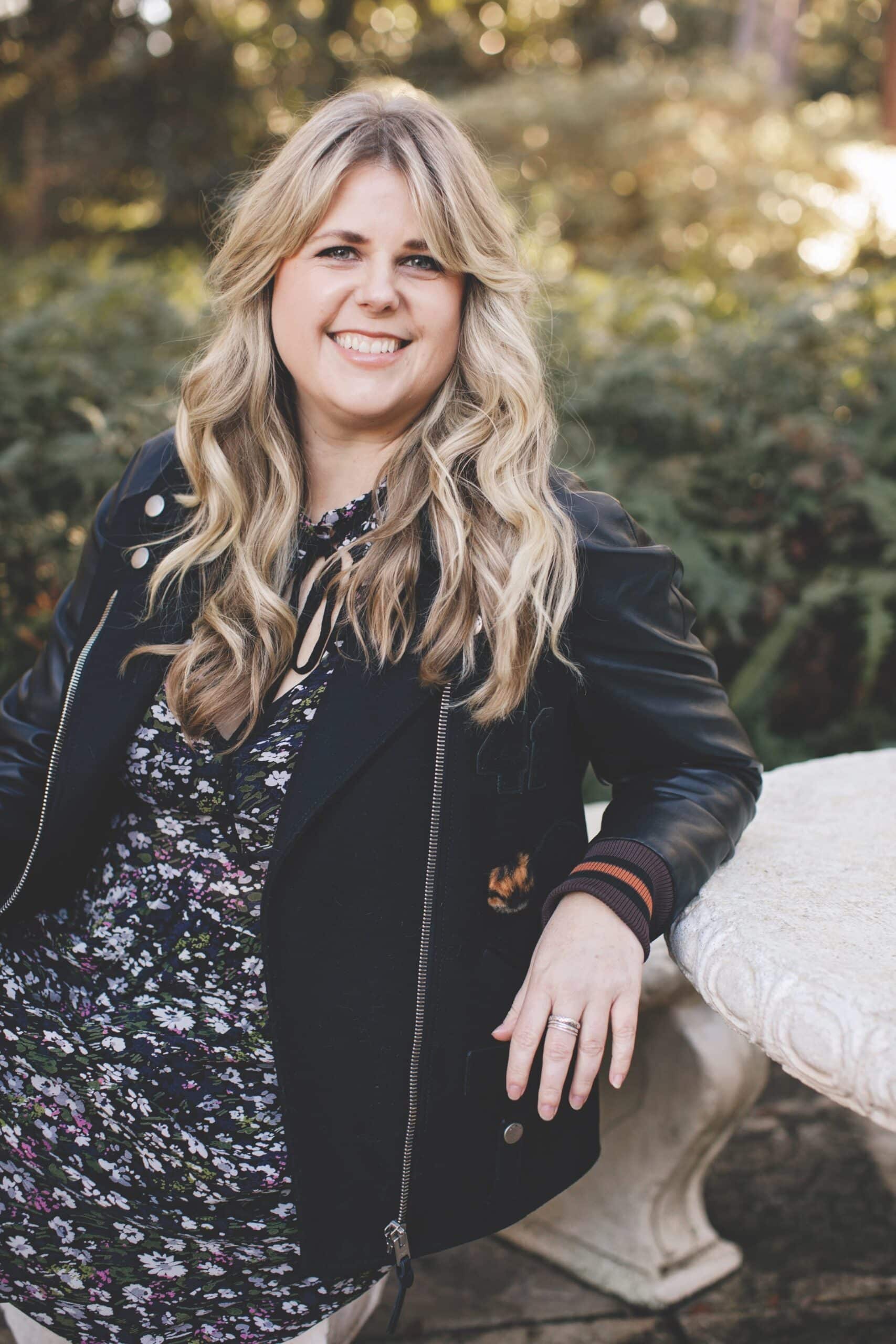 Runaway Groomsman by Meghan Quinn
Runaway Groomsman, the 2022 novel by USA Today best-selling author Meghan Quinn, has the makings of a feel-good romantic comedy worthy of your next weekend binge-reading session. This is the perfect story to whet your appetite for anyone craving those warm fuzzies. It starts with Sawyer, a successful Hollywood screenwriter jilted by his movie-star ex-fiancée and then forced to be the best man in her wedding—to his best friend. (Can we say "oof"?) After he pulls a rebellious Cinderella–esque exit in the middle of the vows, the tabloids love him. The bride and groom, not so much.
This is the perfect story to whet your appetite for anyone craving those warm fuzzies.
Sawyer runs away to the quirky little town of Canoodle, California, nestled in the San Jacinto Mountains near Palm Springs. He's on a deadline to turn in his next rom-com script but feels anything but romantic after such an ordeal.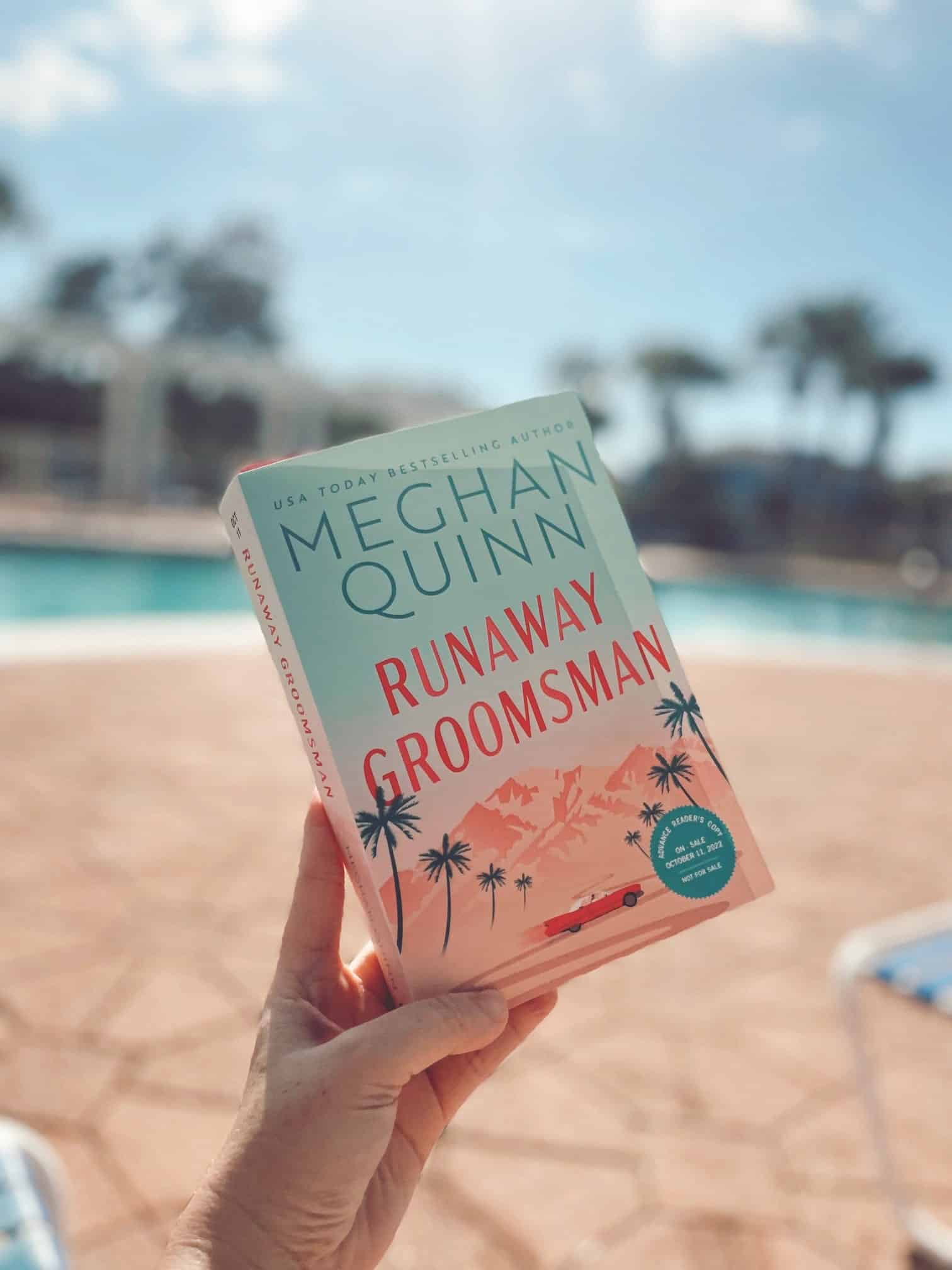 He meets Fallon, who runs the Canoodle Cove Cabins. She's struggling to make ends meet while caring for her aging grandfather and navigating a long-distance relationship with a charming doctor. She's thoroughly overwhelmed trying to renovate the rundown property with the help of her best friend and local barkeep, Jaz. Add onto all that the handsome yet forgetful—Wait, they had a blind date in the past?—Sawyer checking into the cabins, and Fallon is nearly at her wit's end. She's even convinced her well-meaning dads have hired someone to help fix the place up without her knowledge, as she keeps finding little improvements around the property.
Fallon and Sawyer's slow-burn romance is complemented by the heartfelt story of Grandpa Sully and Grandma Joan, the zany yet charming townsfolk of Canoodle—including its feline mayor—and a whole lot of laughs. While I'll rate it PG-13 for some language, this modern rom-com makes up for with sweetness and witty banter what it might be lacking in super-steamy scenes. Definitely worth adding to your list of summer reads!
Verity by Colleen Hoover
Following on the heels of a feel-good rom-com like Runaway Groomsman, my next VIE Book Club pick took a complete 180-degree turn. Colleen Hoover has become a New York Times #1 Bestselling Author with her heartfelt romantic dramas such as the It Ends with Us series (which is becoming a major motion picture starring Blake Lively!). Still, as her first venture into the romantic thriller genre, Verity is more likely to have readers on the edge of their seats than in tears.
The story starts with Lowen and Jeremy, a couple of "chronics"—people who seem to have chronic bad luck or misfortune in life—who both witness a tragedy on the streets of Manhattan. Lowen, a reclusive thriller author, is unexpectedly reunited with Jeremy shortly afterward when she finds out that his wife, the famous author Verity Crawford, has incurred a devastating injury and can no longer finish her best-selling series. Jeremy and Verity's publishers ask Lowen to complete the series as a coauthor, and the struggling writer can hardly say no to such a lucrative deal. So Lowen travels to the Crawfords' home upstate to learn more about Verity and rifles through her office for helpful materials. What she's not expecting to find is Verity's memoir. And it's a doozy. With every chapter Lowen reads, the more engrossed and terrified she becomes. But, of course, the handsome and charming Jeremy keeps giving her reasons to stay.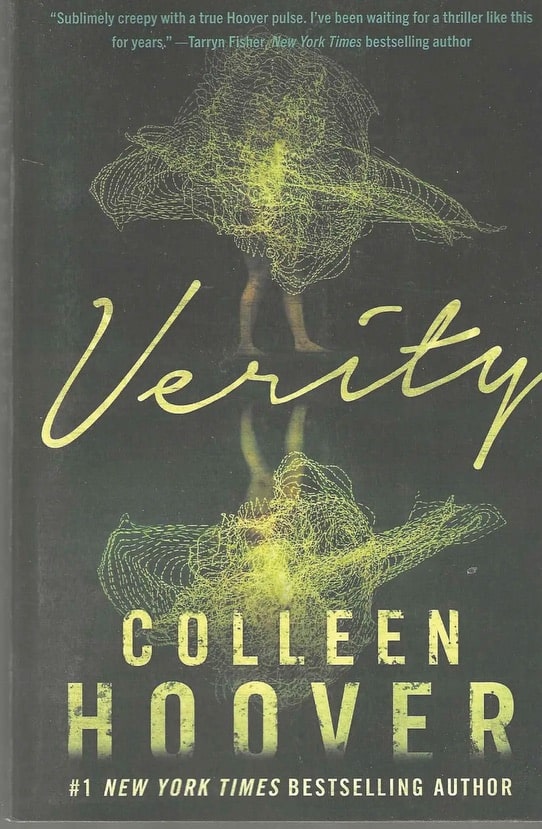 With every chapter Lowen reads, the more engrossed and terrified she becomes. But, of course, the handsome and charming Jeremy keeps giving her reasons to stay.
This book was a quick read, especially the last hundred or so pages, because, like Lowen with the forbidden autobiography, I couldn't put it down! The ending will undoubtedly leave you reeling, for better or worse. There's a reason this one has gleaned 4.5 out of 5 stars from nearly 1.4 million ratings on Goodreads. It's part romance with a hefty dose of psychological thriller, a bit of comedy, and more twists and turns than your favorite roller coaster.
If you're looking for an exciting new read that keeps you on your toes, mixed with some spicy romance, Hoover has got you covered with this one. I'm looking forward to reading some more from this author.
People We Meet on Vacation by Emily Henry
Poppy and Alex were the very best of friends since college—until they weren't. Somehow, Poppy's upbeat attitude and zest for adventure and Alex's slow-and-steady pragmatism just worked together, like yin and yang. But since an uncomfortable situation on their annual summer trip led to them growing apart, Poppy has been adrift in the land of loneliness, throwing herself into her work as a travel writer for a prominent New York City magazine. But after working up the courage to reach out and finding out Alex's brother is getting married soon, she's determined to get her B.F.F. back by planning one epic summer getaway to top all their vacations past. Now, if she can just get one thing to go right along the way . . .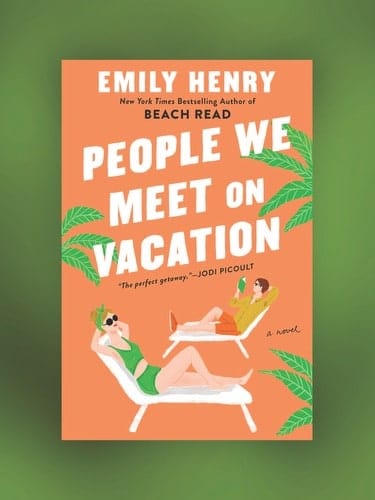 Between the friends battling with ACs in the desert heat, beat-up rental cars, and awkward silences, readers look back at some of the pair's summer adventures and the colorful characters they met in the most unexpected places. All the while, we wonder whether these besties are destined to be more—and what made them stop talking in the first place? As Poppy tries desperately to mend her friendship, the main characters realize life isn't what they envisioned it would be and that maybe the rift between them isn't all they need to mend.
Emily Henry's writing is fresh, funny, and relatable, and I was instantly pulled into the world—and, yes, the drama—of her mismatched couple. Their banter and all-too-realistic hiccups made this an effortless page-turner, leaving me wanting to immediately know what happens next at the end of every chapter. It's no surprise her novels Beach Read, Book Lovers, and her latest, Happy Place, have also climbed up the bestseller charts since her adult-fiction debut in 2020. Henry also has a handful of young-adult novels for anyone looking for a heartfelt story.
Janie Blue by Suzy Accola
A brand-new romantic thriller by debut author Suzy Accola, Janie Blue mixes action, spice, and subterfuge in a way that will leave readers on the edge of their seats. Ella Carmichael is a well-heeled politician's wife with the perfect image, but her memories hold the key to a gritty and traumatic history. When she bumps her head during a minor car accident in her late mother's prized vintage MG, it all bubbles to the surface. "Janie Blue" and her long-lost past slowly come into focus as Ella/Janie learns more about herself and her true desires on the dusty road to Las Vegas and beyond.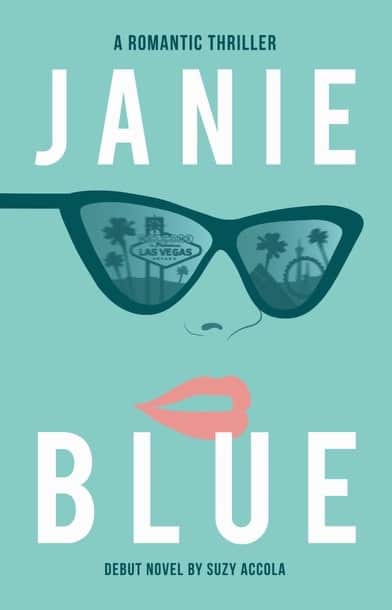 A brand-new romantic thriller by debut author Suzy Accola, Janie Blue mixes action, spice, and subterfuge in a way that will leave readers on the edge of their seats.
Meanwhile, Chase O'Leary is a charming "consultant" for some bigwigs from Vegas to Chicago, though his less-than-savory background brings about its own challenges. When he meets Janie outside of Vegas and offers her a ride, it's clear there's a spark—but his suspicions about the beautiful bombshell could outweigh his heart's desire as he wonders how she ended up in his path and who might have sent her there.
And what about Ella's husband? Her unsanctioned jaunt through the Mojave with this mystery man could spell disaster for his well-laid plans to become a senator. Accola weaves a tangled web of deception, murder, and intrigue that spans from Sin City to the Pacific Northwest, and readers should be prepared for plenty of twists and turns on this wild ride!
— V —
---
If you're already a fan of these authors, let us know your favorites when you catch up with us on Instagram @viemagazine and @viebookclub! What should we read in 2023? Be sure to let us know, and if you like podcasts, head over to your favorite listening platform to check out VIE Speaks: Conversations with Heart & Soul, hosted by our CEO/editor-in-chief, Lisa Marie Burwell.
ARTICLE CATEGORIES