A Sneak Peek into the
VIE
Beach House
The VIE Beach House – A Show Home, created in partnership with owners/developers Suzy Accola of Q Tile design studio and her husband, Jim Accola of Coastal Elements Construction, is coming to life in beautiful Seagrove Beach, Florida!
VIE's fourth home of inspired ideas, the VIE Beach House is designed with an ideal way of life in mind—one where its occupants can enjoy all that their natural surroundings have to offer while also spending quality time in a relaxing home oasis full of thoughtful design details, high-quality furnishings, unique decor, and amenities that perfectly combine form and function.
"The Beach House is a new and different kind of show home, where all the best things about being on the Gulf Coast will come to life," says VIE founder/editor-in-chief Lisa Burwell. "The home exemplifies the laid-back and casual yet elegant lifestyle that people enjoy here, whether they are on vacation or live here year-round. The project is a true community endeavor as we work with Suzy and Jim, a whole host of incredible local, national, and international design partners, and local nonprofits who will help us allocate a portion of the proceeds to our neighbors in need."
The concept for the home was the brainchild of designer Suzy Accola, who worked with the Burwells and the VIE team on the magazine's first show home, Maison de VIE, located in WaterColor, Florida. Accola was inspired by her time living in varied yet equally stunning coastal regions, including Southern California, the Mediterranean, and Northwest Florida's Gulf Coast.
"We are so excited about the level of custom details throughout the home," says Suzy. "We want each room to inspire and evoke positive feelings. The colors are soothing but also rich, with a level of warmth that you don't often find in beach home decor. We were inspired by a Mediterranean look with an eclectic, artistic mix. It gives a feeling of walking into a light, fresh, and timeless space, no matter what room you're in. Hopefully, it makes people feel at home."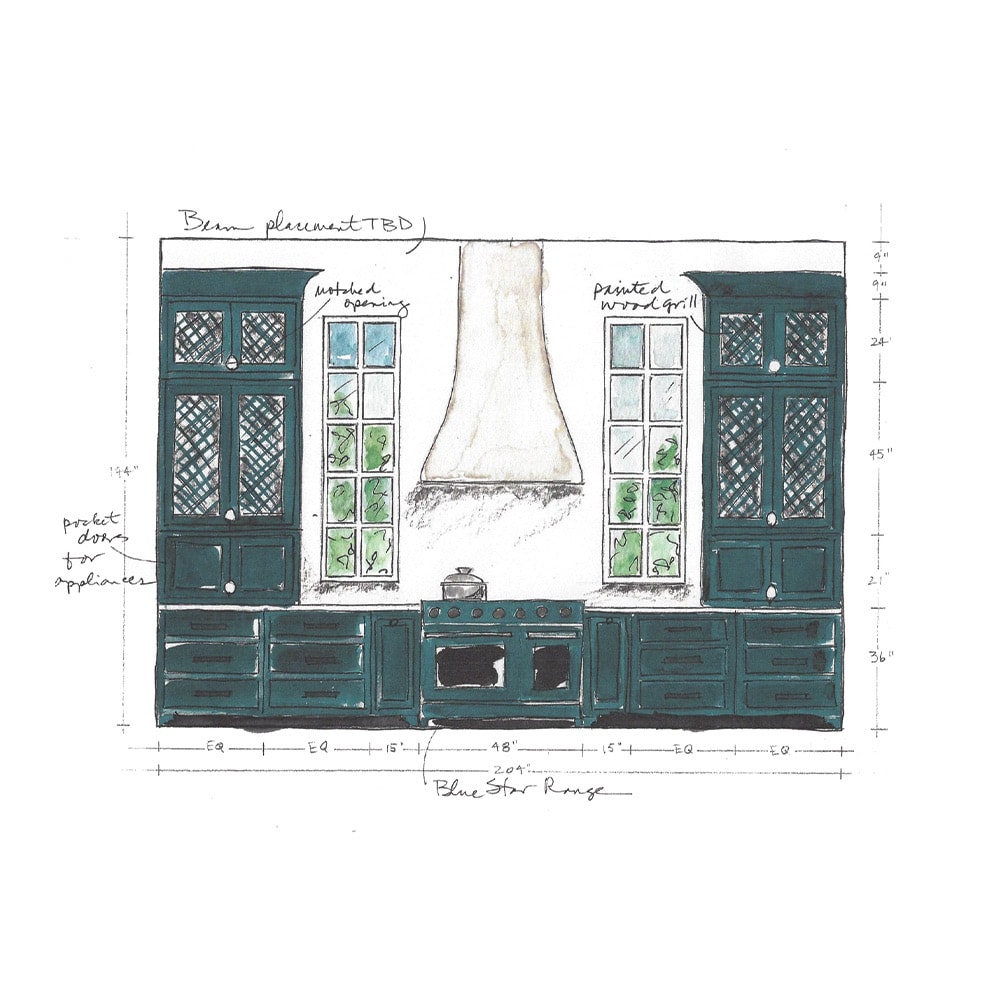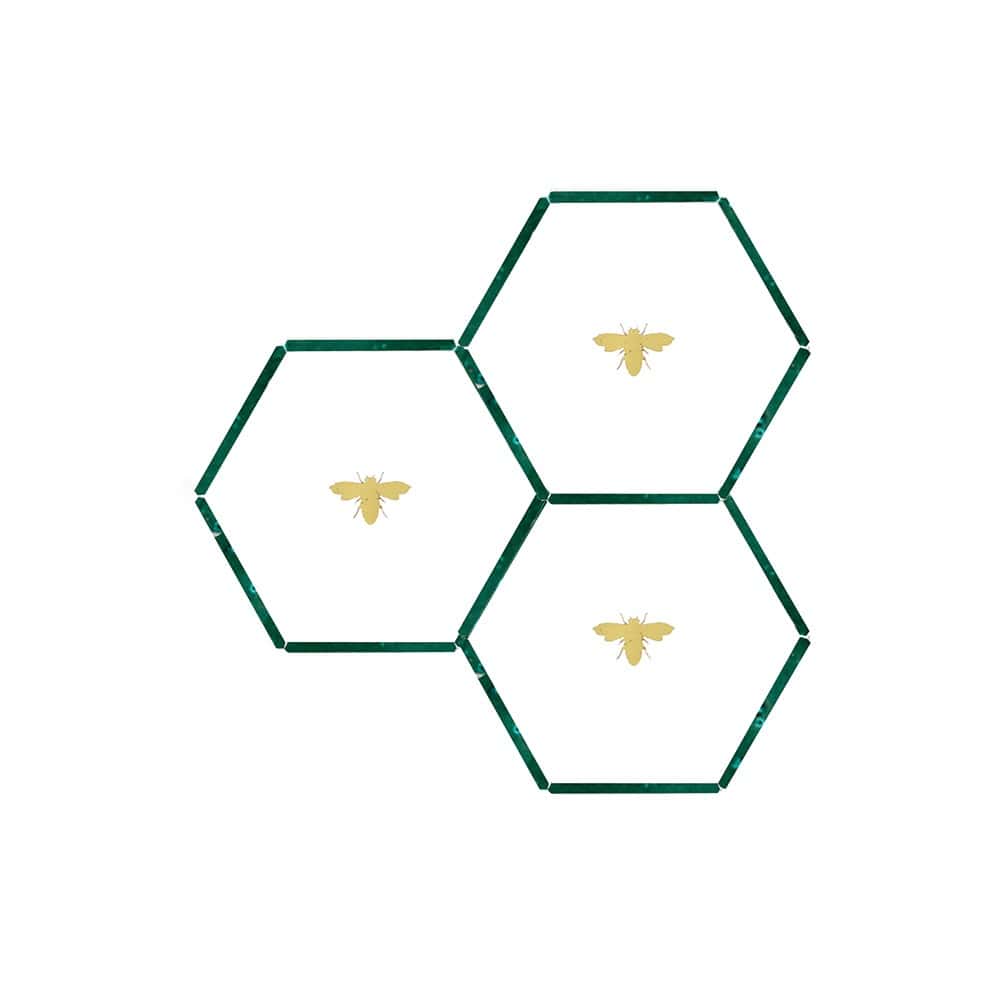 As the owner and principal designer at Q Tile, Suzy admits she is most excited about the number of custom mosaics and tile patterns that will be placed throughout the home and outdoor living spaces. Each design is customized with the VIE Beach House in mind, coming from partners around the world, including SICIS, New Ravenna, Artistic Tile, LiLi Cement Tile, Porcelanosa, Sabine Hill, and Tabarka Studio. "The tile is mainly stone, clay, and cement, so it will all stand up to the elements and the test of time. We chose inspiring motifs that have a great design sense but also appeal in a very personal way, creating a story that flows lovingly through the home with a sense of purpose," she says.
The home's custom lighting, chosen or designed by Suzy, reflects the pops of metal that will be found in the custom cabinetry, appliances, and other accents in the home. "We chose designs with different metals, quartz, and jewelry chain that will catch all the beautiful natural light from the windows—which are amazing—during the day. Light will fill every room in this house!"
"We are so excited about the level of custom details throughout the home. We want each room to inspire and evoke positive feelings."
Furnishings will incorporate a mix of natural textures, which reflect the coastal landscape outside, and clean, modern lines. Archways, vaulted ceilings, and interesting angles will draw the eye with their creative use. Many beach homes are partial to neutral tones and simple design, but the VIE Beach House has a modern edge that will allow for an elevated style in furnishings and decor. Show home partners Todd Reeves and Jorge Saiz of Isidro Dunbar Modern Interiors in Miramar Beach, Florida, are bringing their twenty-seven years of expertise in modern design to enhance the great room.
"While the house itself is not a modern home, it has beautiful features and some architectural elements with a clean, timeless style," says Reeves. "Adding modern furniture, art, and accessories is exactly what is needed. A beautiful, clean-lined, sophisticated sofa will not fight with any of the elements of the home; it will show off some of those features."
Modern Interiors is working with its exclusive vendors—the very best in the contemporary design industry: American Leather, Bontempi Casa, Creative Accents, Ultrasuede, and more—to furnish the home's main living space. "We have selected several items that have not been seen in the area before, and they are absolutely breathtaking," says Reeves.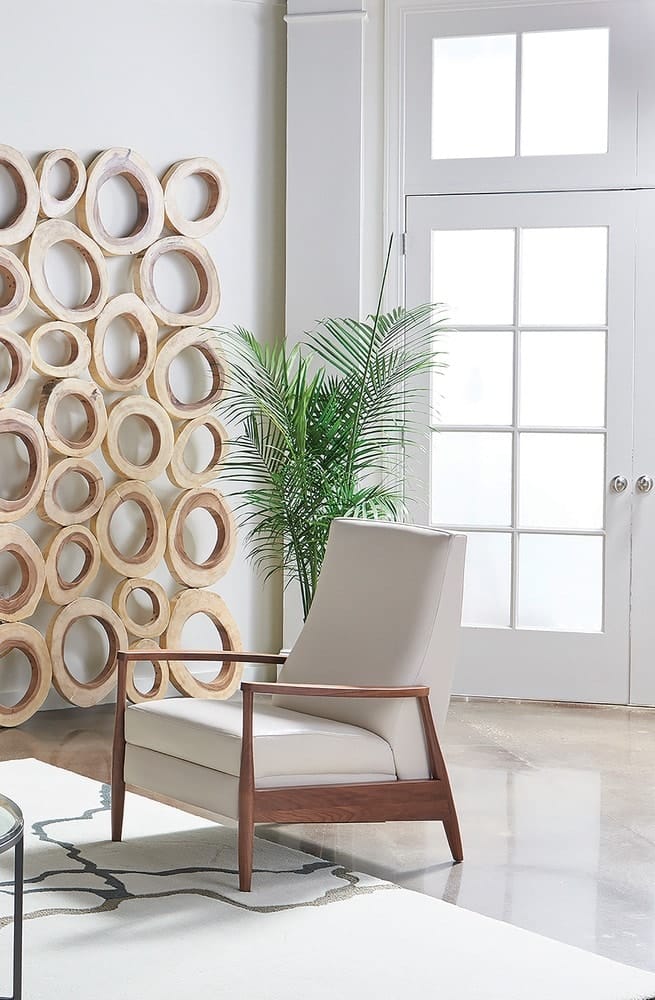 "We do know one thing: this is a 'beach house,' but not a typical one," he continues. "We have looked at the choices for tiles, flooring, and cabinetry, and we are interpreting the choices of the developers in our style and design. Collaborating on a show home is all about understanding the given concept and then working within the parameters that are sometimes preset, but still putting your personal style and spin on the work to showcase your capabilities as a designer. It's a great venue for introducing your style into a space for many others to see, and we're excited to do that here. I love using combinations of all the elements of life that we live with every day—wood, glass, metal, fabrics, and leathers—and blending them to make a comfortable and livable space for our clients. A beach house should be comfortable, relaxing, and easy to maintain. It's meant to be lived in, not just for show. Simple styles in the sofas, chairs, and fabrics we've chosen will reflect that sense of comfort. We are showing that modern design is comfortable, warm, inviting, and easy to live with—no muss, no fuss."
Even the rustic, natural elements throughout the home will have a modern feel, Suzy adds. "All of the architectural elements, especially the ceilings and exposed beams, will be 'wow' factors." Stay tuned for more updates on the grand reveal of the show home, coming this fall!
— V —
---
For videos, partner spotlights, more news, and sneak peeks from the VIE Beach House – A Show Home, follow us on social media @viemagazine!
ARTICLE CATEGORIES