V&A's New DIVA Exhibit Turns Heads
By Hailey Bethke | Photography courtesy of Victoria & Albert Museum
Divas, unite! London's esteemed Victoria & Albert Museum, aka the V&A, has revealed a one-of-a-kind collection to celebrate the power and creativity of iconic performers from the nineteenth century to today. The exhibit, DIVA, which opened in June 2023 and will be on display through 2024, is pulling back the curtain to share the stories behind the most eminent performers on stage and screen. Of course, all divas will be included, from opera goddesses and silent film stars to the sirens of the big screen alongside today's global megastars.
Diva, meaning "goddess" in Italian, has been a term that has ebbed and flowed between criticism and compliment for centuries. DIVA exhibit curator, Kate Bailey, says, "At the heart of this exhibition is a story of iconic performers. With creativity, courage, and ambition, they have challenged the status quo and used their voices and art to redefine and reclaim the diva."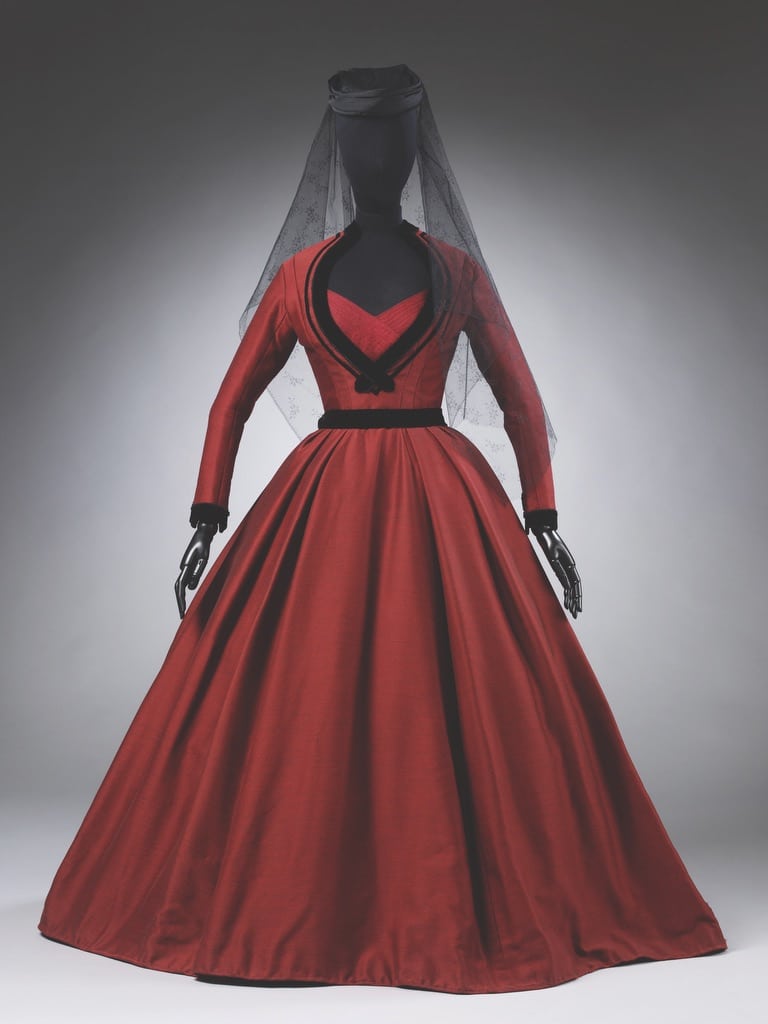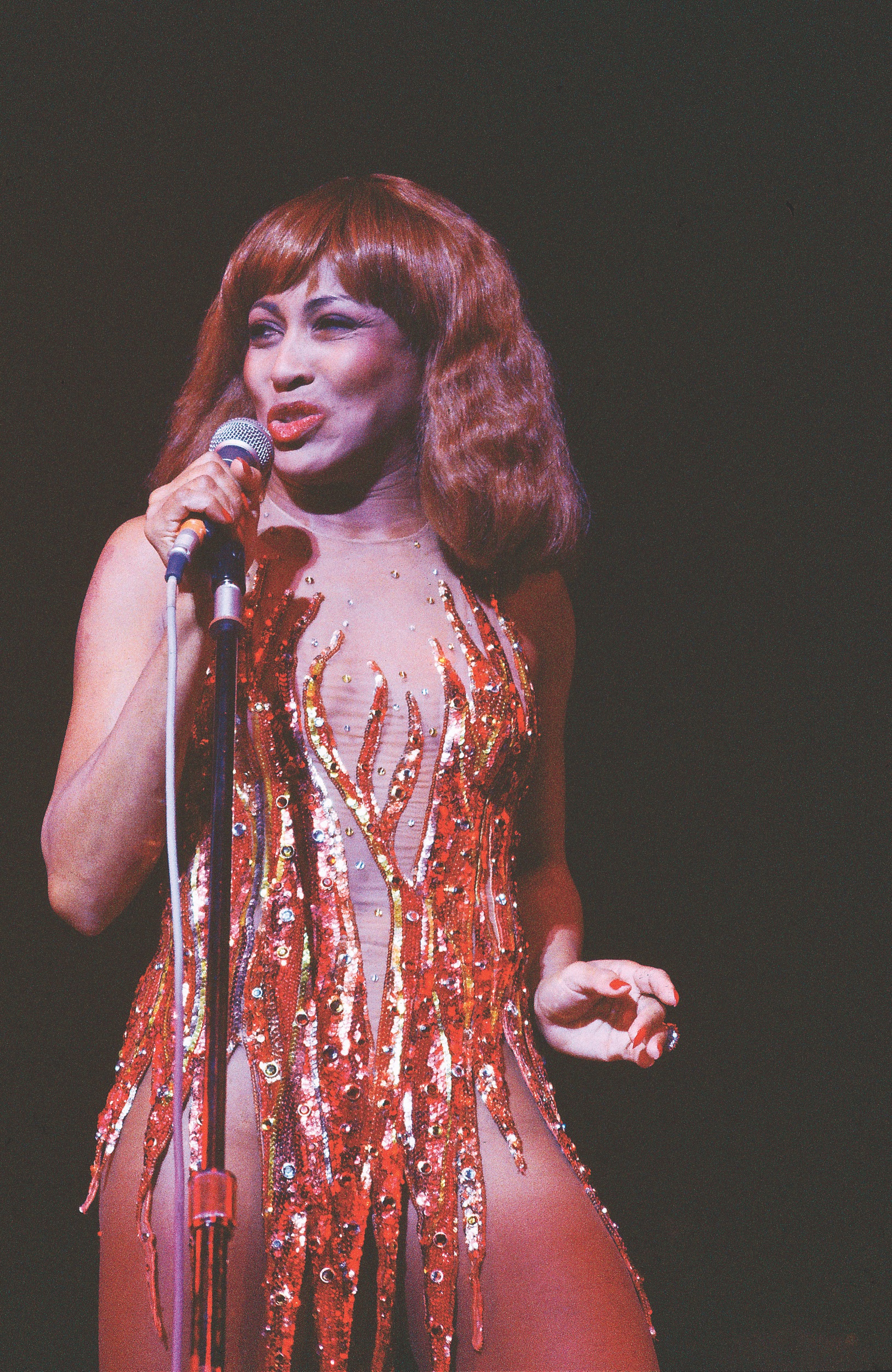 The exhibition has acquired more than 250 objects from around the globe, spanning fashion, photography, design, costumes, music, and live performance footage. Storytelling is at the heart of the mission, as made clear by the intentional flow of the walkthrough. With state-of-the-art theatrical staging and a sonic headset experience, the V&A fully immerses visitors in the lives of these performers, particularly emphasizing how they have influenced all aspects of society, from creating an emotional connection with their audiences to impacting civil rights and feminist movements.
"Act One" of the exhibit celebrates how the first opera divas, Adelina Patti and Jenny Lind, created and performed extraordinary roles, bringing them wealth and recognition at a time when most women could not pursue an education or career. Also, visitors will learn how actors such as Ellen Terry, Sarah Bernhardt, and Marie Lloyd drove the first wave of feminism and how the powerful women of the twentieth century built on this struggle for equality, including silent-screen stars Clara Bow and Mary Pickford and Golden Age of Hollywood stars Vivien Leigh, Mae West, and Marilyn Monroe. Key pieces from this section include: early Parisian couture worn by Adriana Patti, on display for the first time; a couture gown and other personal items from Josephine Baker's former home in France, depicting her groundbreaking career from performer to activist; a corseted crimson dress designed by Christian Dior and worn by Vivien Leigh as Paola in Duel of Angels at the Apollo Theater (1958); and the sleek black fringed dress worn by Marilyn Monroe as the character Sugar "Kane" Kowalczyk in Some Like it Hot (1959).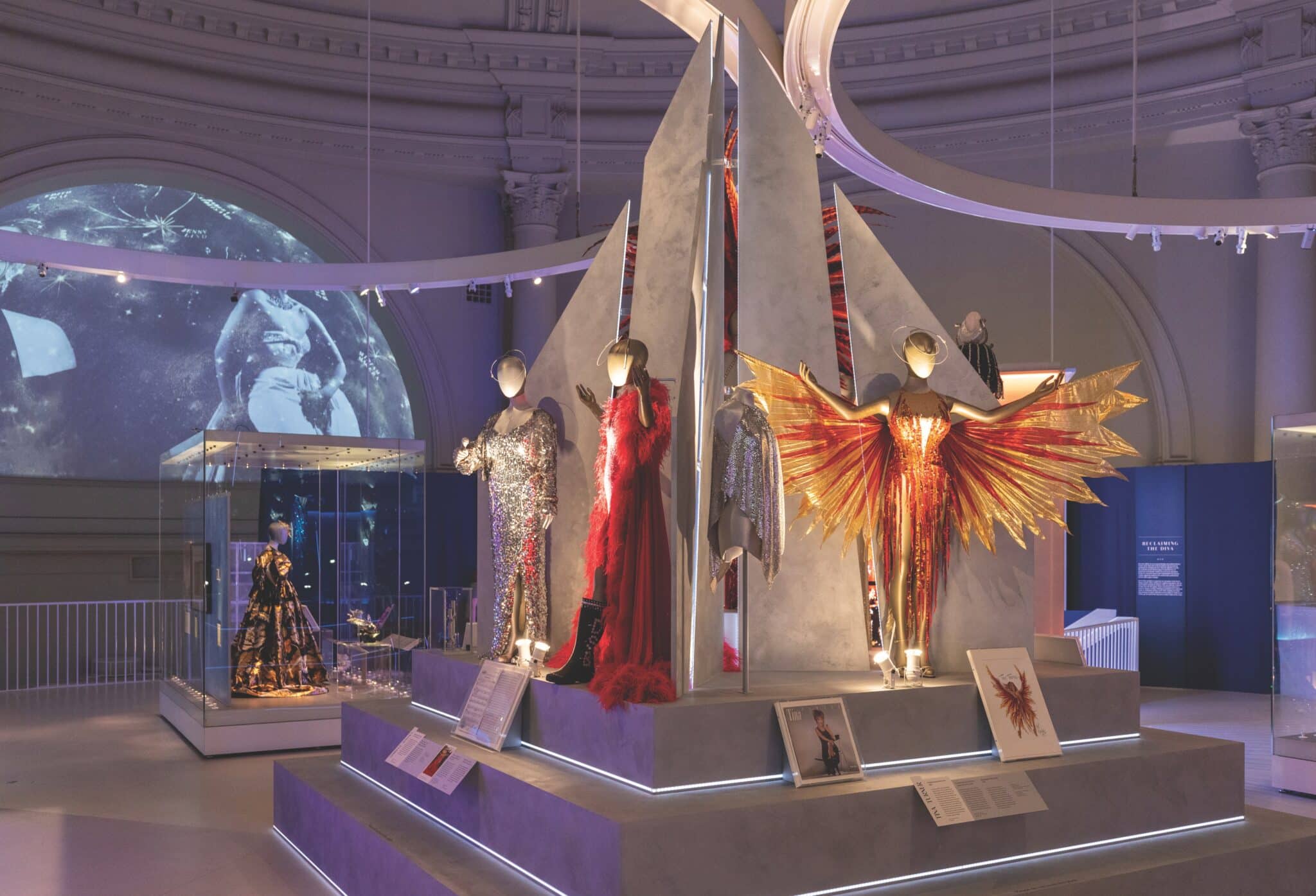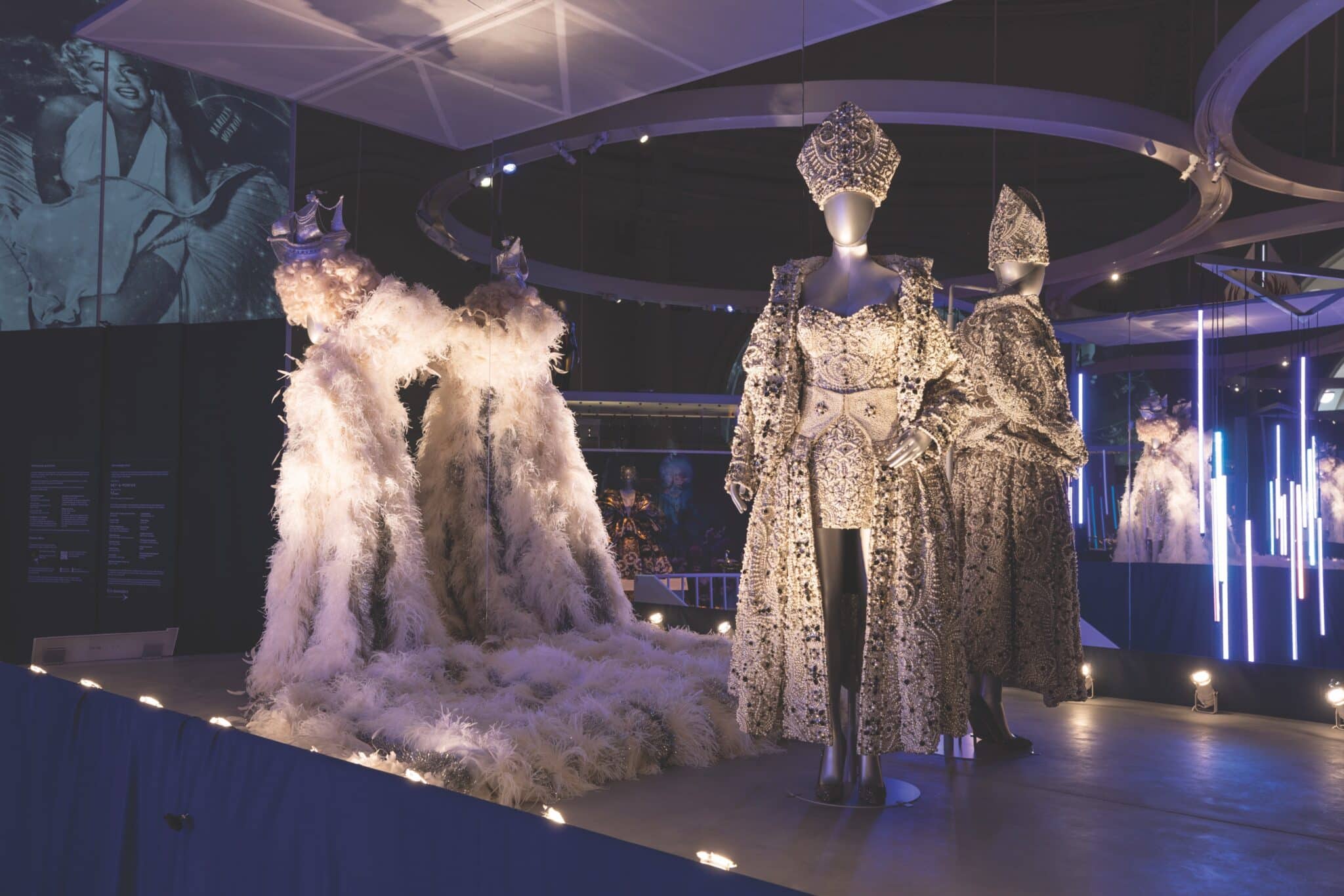 Over sixty looks will be shown, many rare or on display for the first time, also including a stage ensemble worn by Maria Callas as Norma in the Covent Garden Opera Company production of Norma (1952) and the only known surviving dress worn by Clara Bow, rarely seen outside of the US. Iconic costumes designed for the stars by Bob Mackie will be displayed, with looks worn by Tina Turner, P!nk, and Cher. Don't miss the Louis XIV-inspired look with a towering powdered wig and train worn by Elton John for his fiftieth birthday celebration, designed by Sandy Powell. And guests will get a kick out of Janelle Monae's "vulva pants" designed by Duran Lantink for the music video for "Pynk" (2018). In addition to these major fashion statements will be posters, song sheets, lyrics, and personal objects owned by divas ranging from Prince to Whitney Houston and many, many more.
Over sixty looks will be shown, many rare or on display for the first time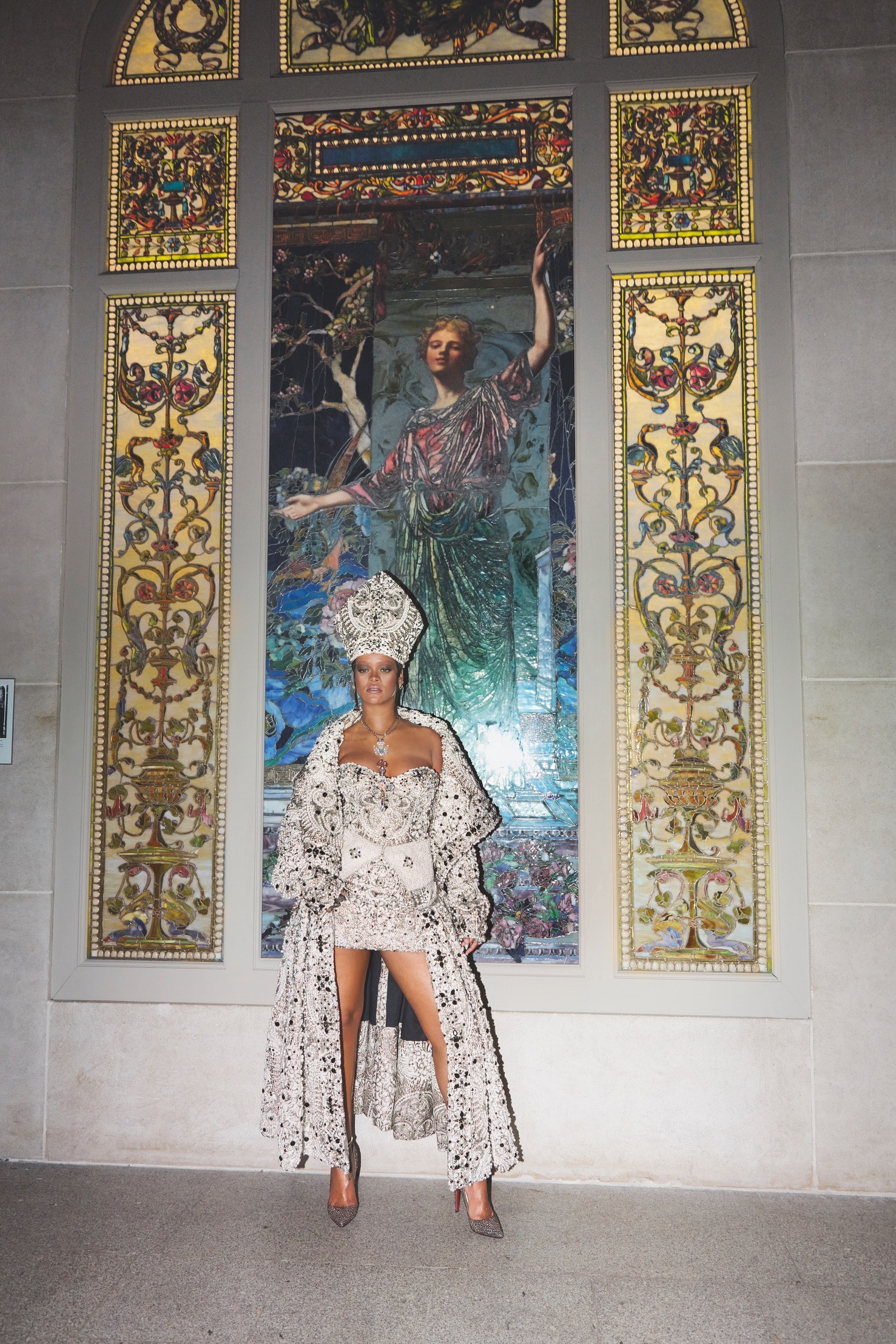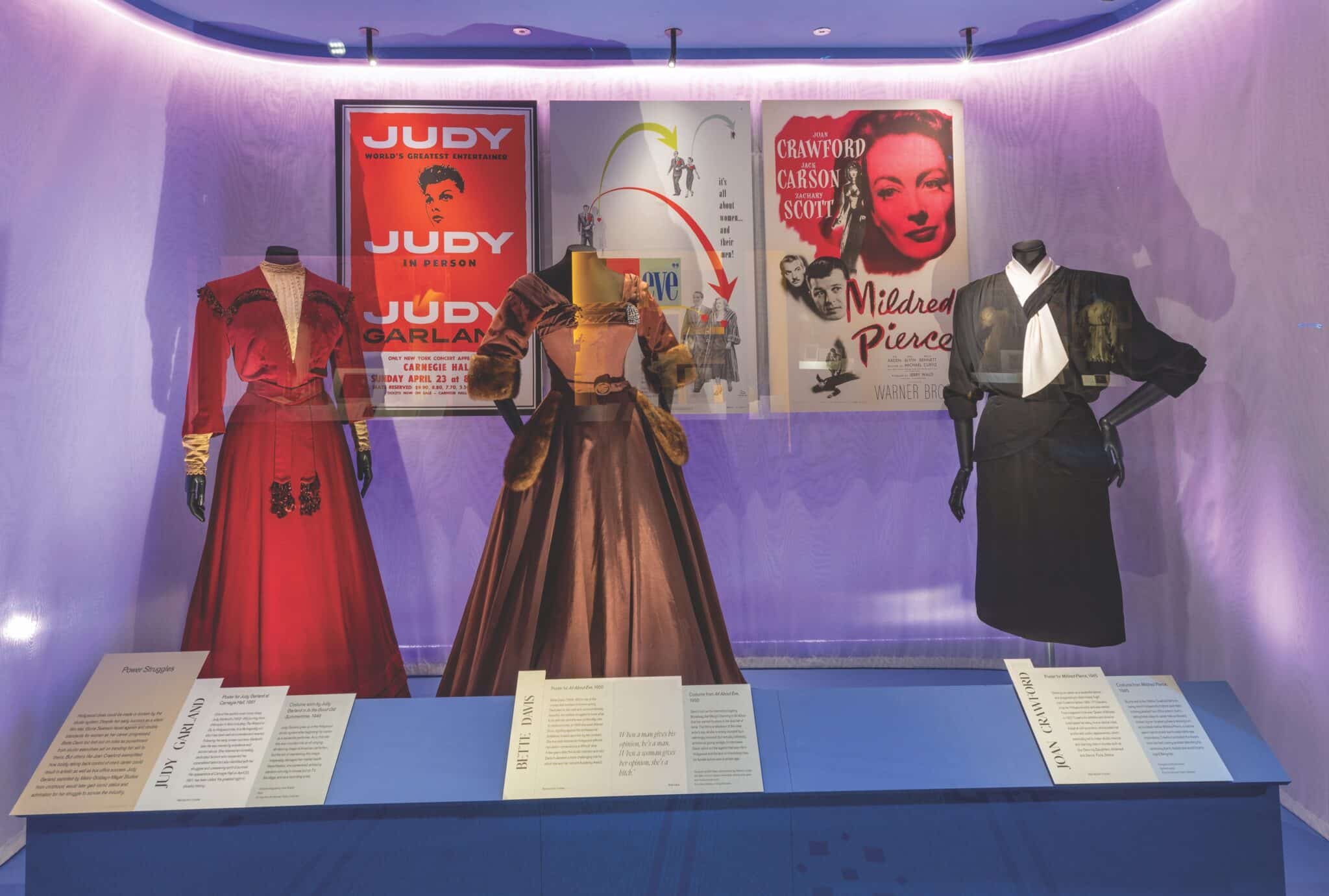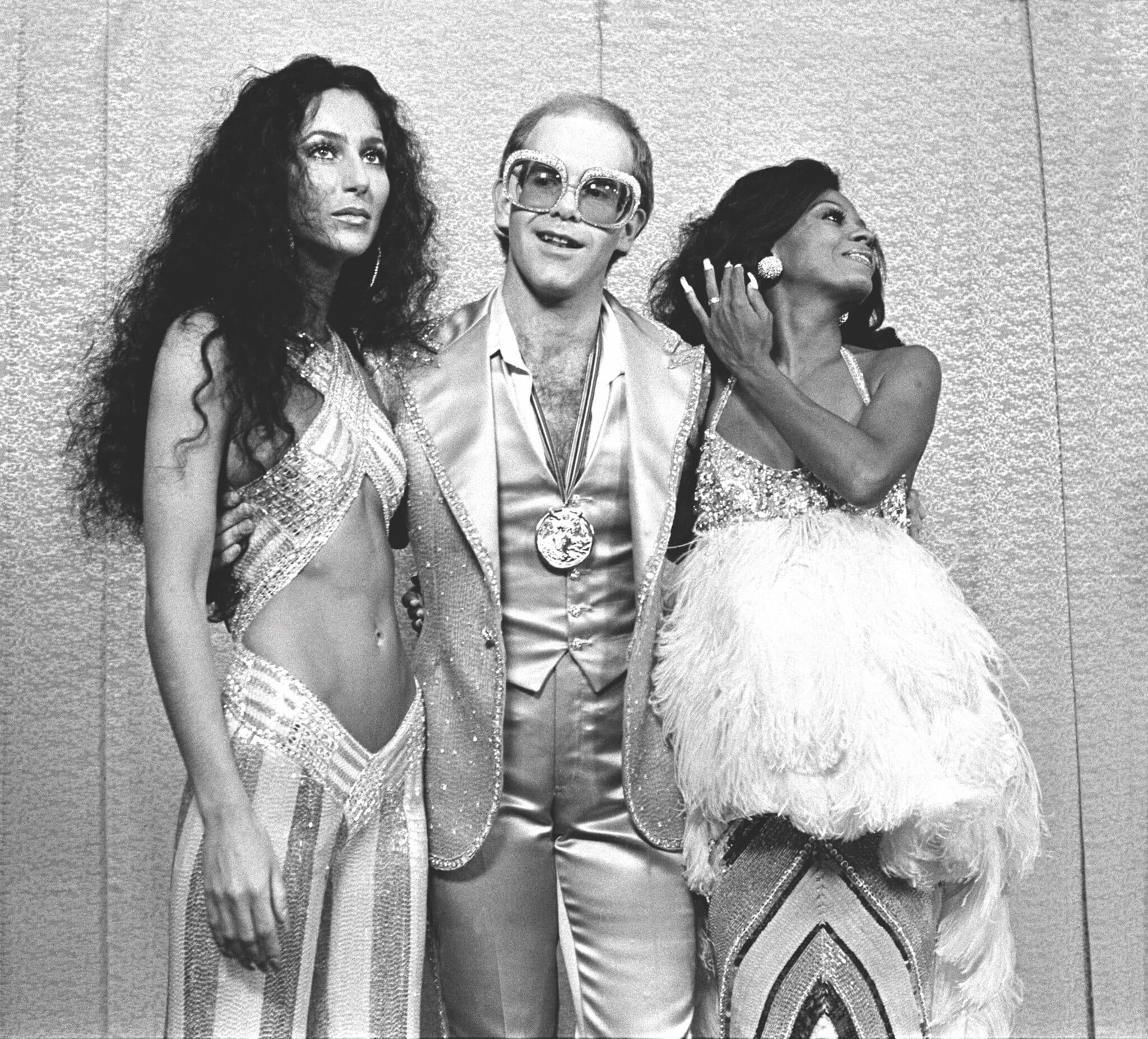 Dame Shirley Bassey's couture pink gown designed by Julien MacDonald, including her iconic diamanté-studded Wellington boots, worn on stage at Glastonbury (2007), will also join the lineup. Bassey is excited to see the diva celebrated in the exhibition. "It's wonderful to see the V&A reclaiming the title," she says. "To me, diva is all about the power of the voice and the ability to entertain, to succeed against the odds, to fight, and to break through barrier after barrier to have your voice heard."
"Act Two" of the exhibit celebrates the modern diva after paying homage to the performers who blazed a path in entertainment for creativity and boldness.
"Act Two" of the exhibit celebrates the modern diva after paying homage to the performers who blazed a path in entertainment for creativity and boldness. Here, expect to see names like Billie Eilish and Rihanna alongside conversations about the cult of the celebrity and the battle between public and private life.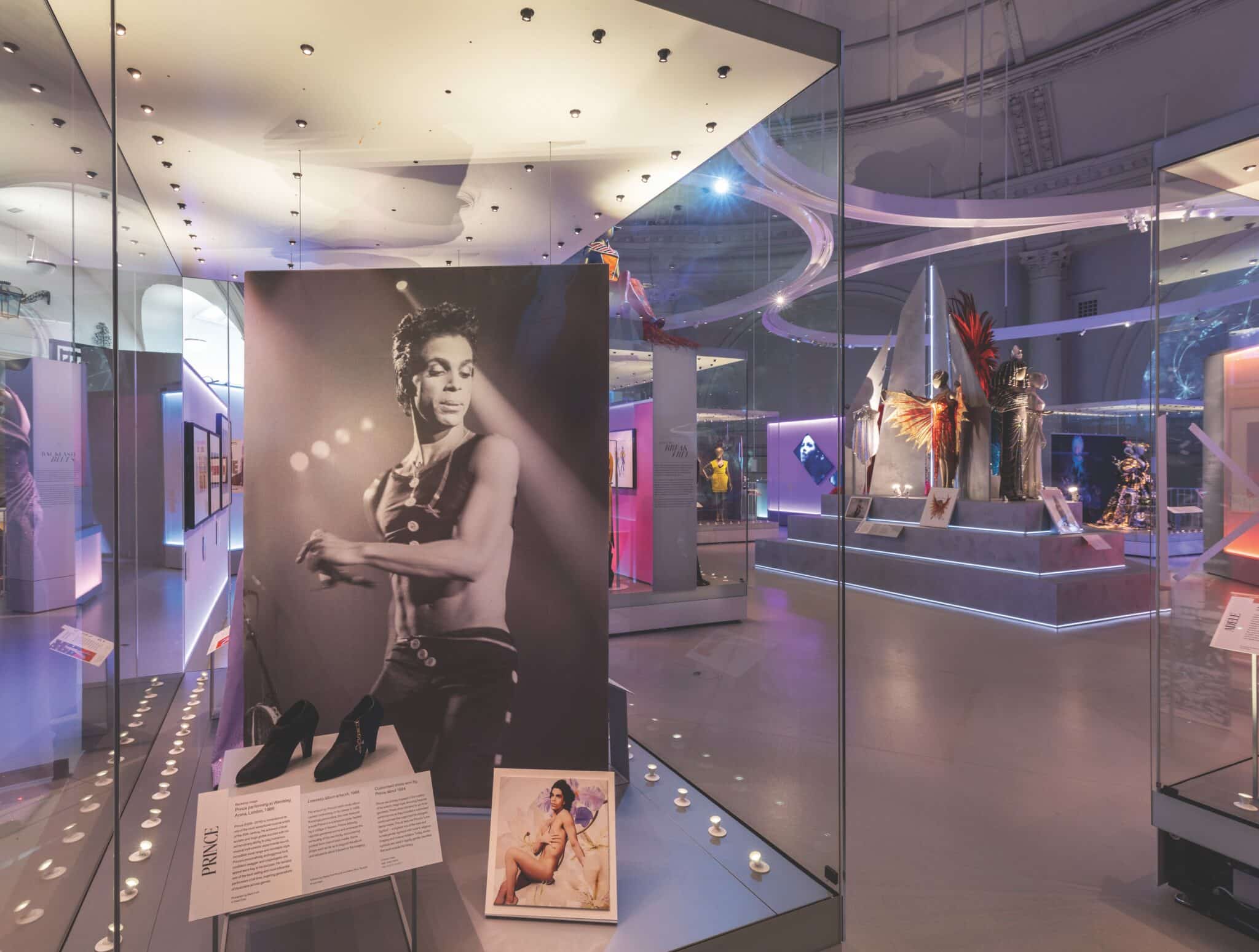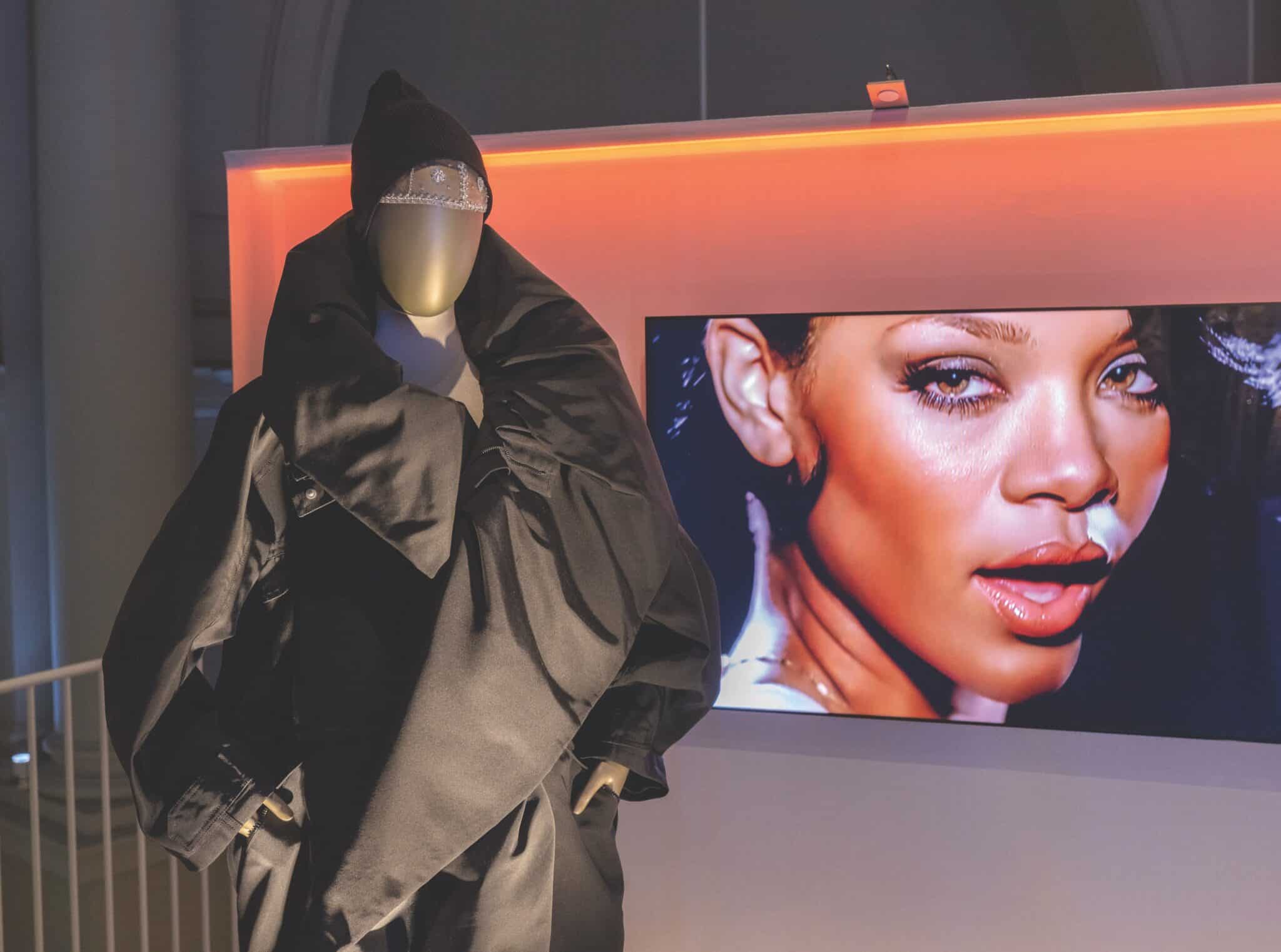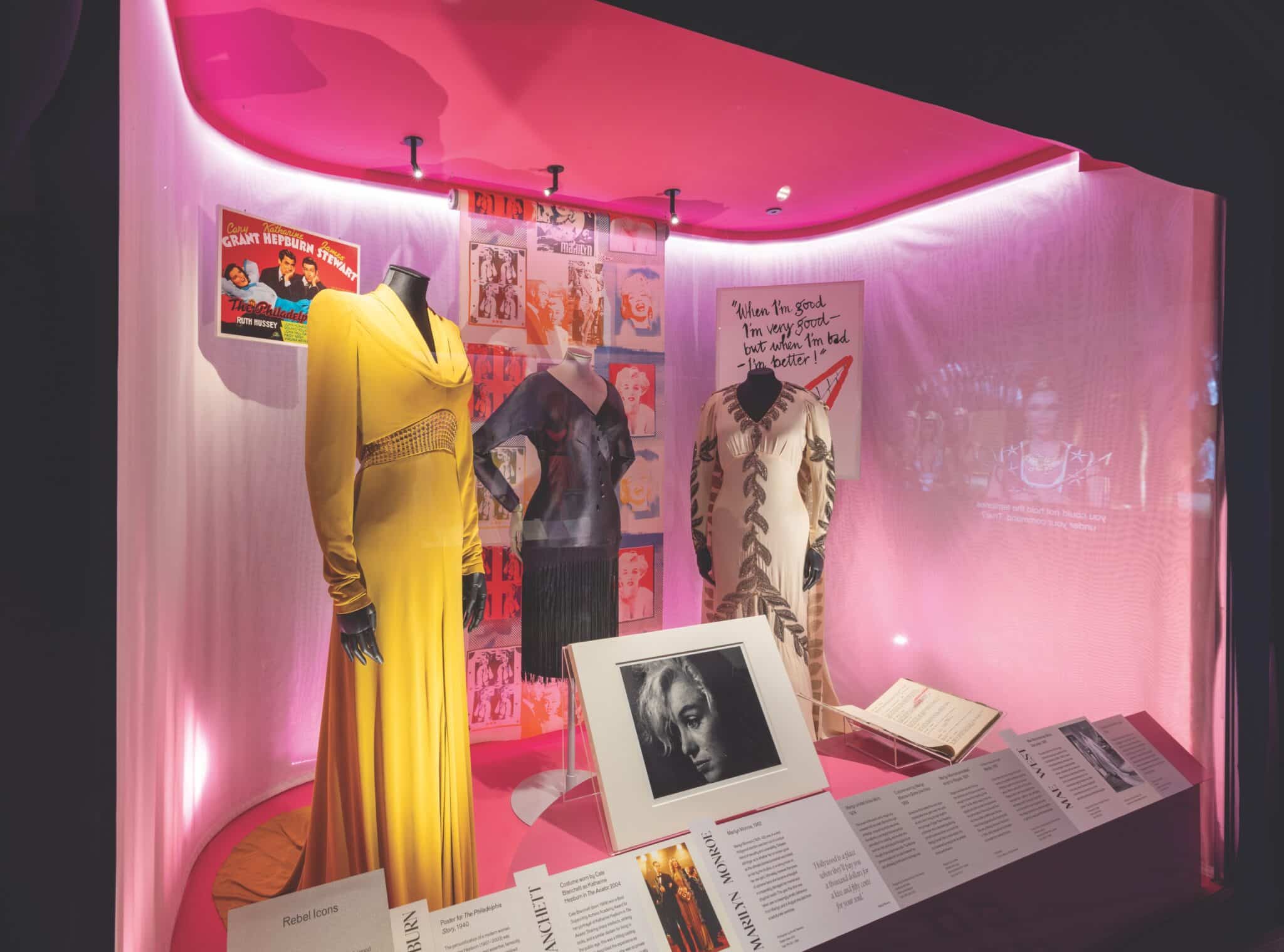 A delight for the senses, DIVA has embraced multimedia and storytelling through many lenses. Much like the divas it celebrates, this tribute to entertainers through the ages will leave you breathless.
— V —
---
Visit VAM.ac.uk to learn more or get tickets. DIVA is on display at the V&A through April 7, 2024.
ARTICLE CATEGORIES