By Anne W. Schultz |
Photography by Devan Allegri Watkins
What could be more utopian than a community where barefoot children attend classes outdoors at a progressive school that doesn't give out homework assignments so students have more time to play? A community where flowers are so prevalent that even the tops of trash receptacles display lipstick-red geraniums blooming in profusion? Where everyone is so welcoming and cordial that strangers become instant friends? How about a place where early residents were paid to plant trees? Where the bay offers up a sumptuous seafood buffet that folks scoop up with nets during jubilee, a rare phenomenon occurring only here in Mobile Bay and Tokyo Bay in Japan?
People dream of such an idyllic place, which English statesman Sir Thomas More called Utopia in his 1516 book of the same name. In the late nineteenth century, a group of freethinking visionaries, mostly from Iowa, did more than dream. They explored six states until they discovered the perfect location in southern Alabama with a warm climate and scenic bluffs along Mobile Bay—there, they believed their utopian vision had a "fair hope" for success.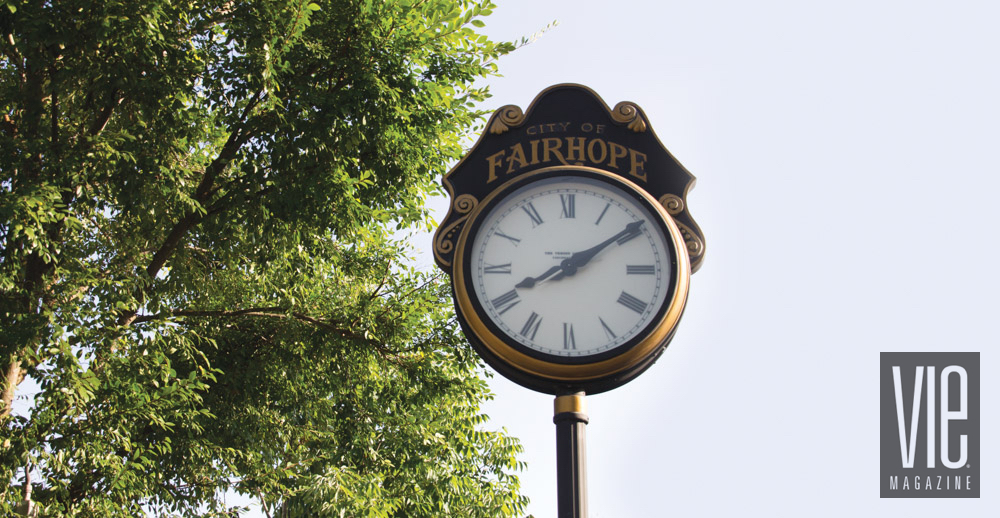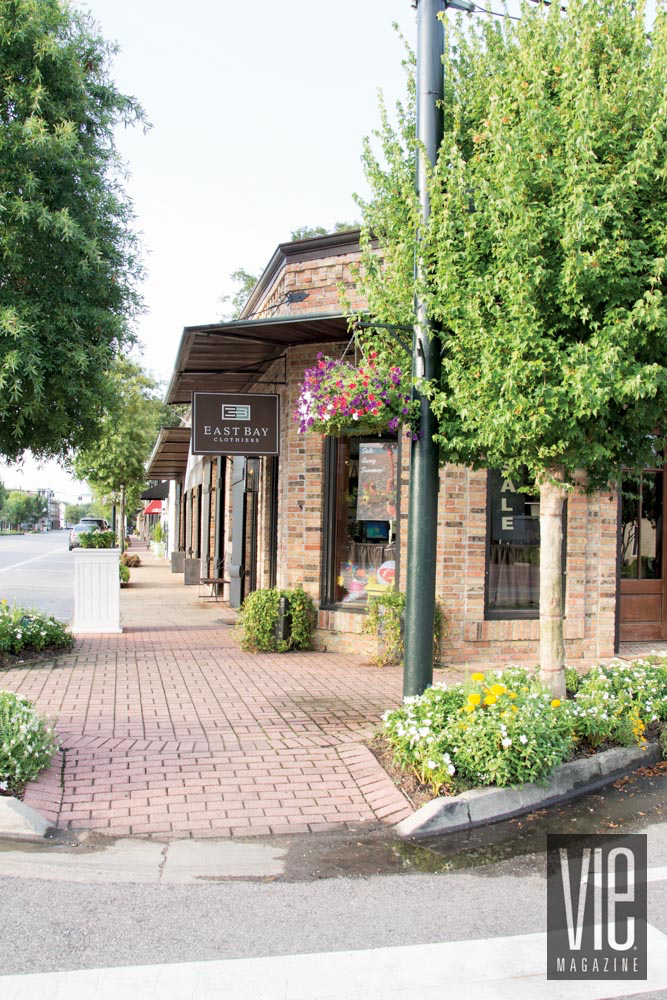 This beautiful site has always attracted visitors. First were the Native Americans, followed by European superpowers who tossed the region back and forth in hotly contested battles for New World territory. Settlements never quite materialized. The Revolutionary War stymied ones begun by French Creoles. Alabama City, a grandiose community envisioned by New Orleans developers, did not make it past the planning stages. It seems this region in Baldwin County lay in wait for its founders, who based their colony on populist ideals and the single land tax concept of nineteenth-century economist Henry George.
Fairhope Museum of History director Donnie Barrett spoke about Ernest Gaston, one of Fairhope's founding fathers, in a lecture series. "During the 1870s, a large political movement emerged in response to rampant growth in the corporate, banking, and railroad industries and their effects on society. Farmers' Alliance organizations in most every state started the People's Party, also known as Populism," Barrett explained. "Gaston, a follower of that movement, wrote up the Fairhope Plan and, accompanied by other interested individuals, headed to the Eastern Shore—only accessible by water—to implement Populist policies such as a money system, home phone systems, bay boats, and the People's Railroad."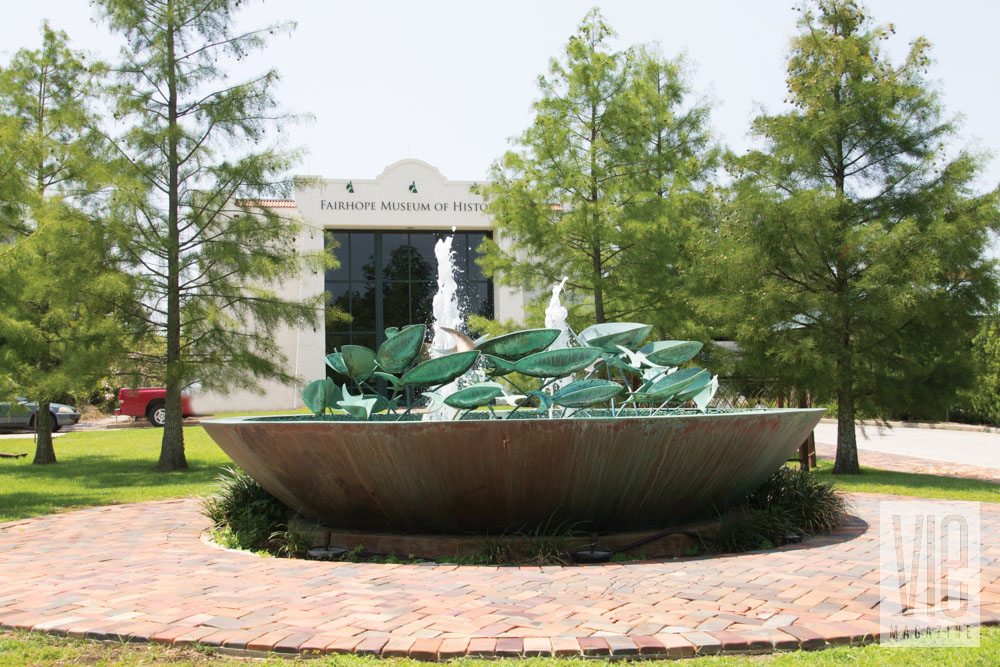 The Fairhope Museum of History is the ideal place to investigate this fascinating community through its collection of artifacts, heirloom photos, and interpretive displays. You learn from literature at the museum that Fairhope's beauty is more than skin deep: "The unique village drew progressives, Populists, Socialists, Quakers, artists and intellectuals, and even nudists and free-love advocates. Many of the major social reformers of the early twentieth century—from Dewey to Darrow—made pilgrimages to Fairhope. Strong individualists, fine minds, independent spirits, and colorful characters of all sorts came to inhabit the town founded on principle." Fairhope cherishes its unique character, so often lost in the generic landscapes common to many American communities.
Camellia Cafe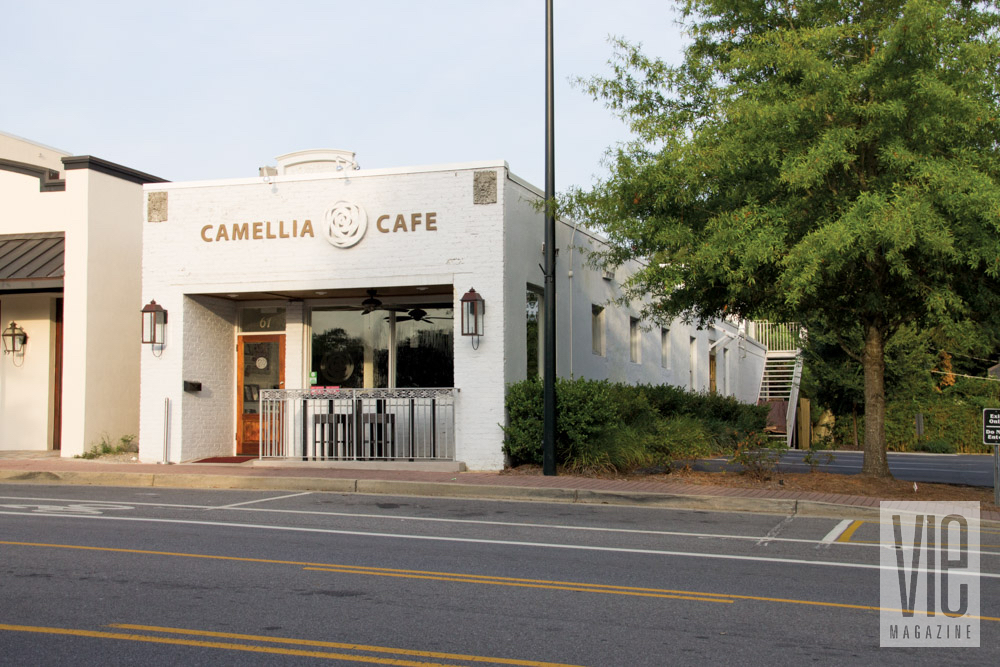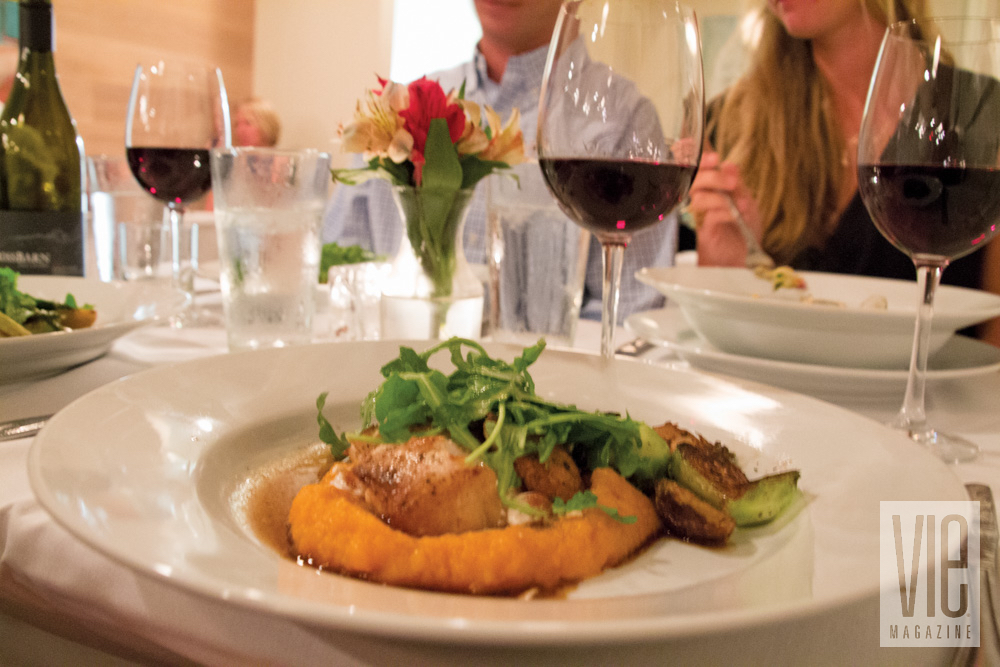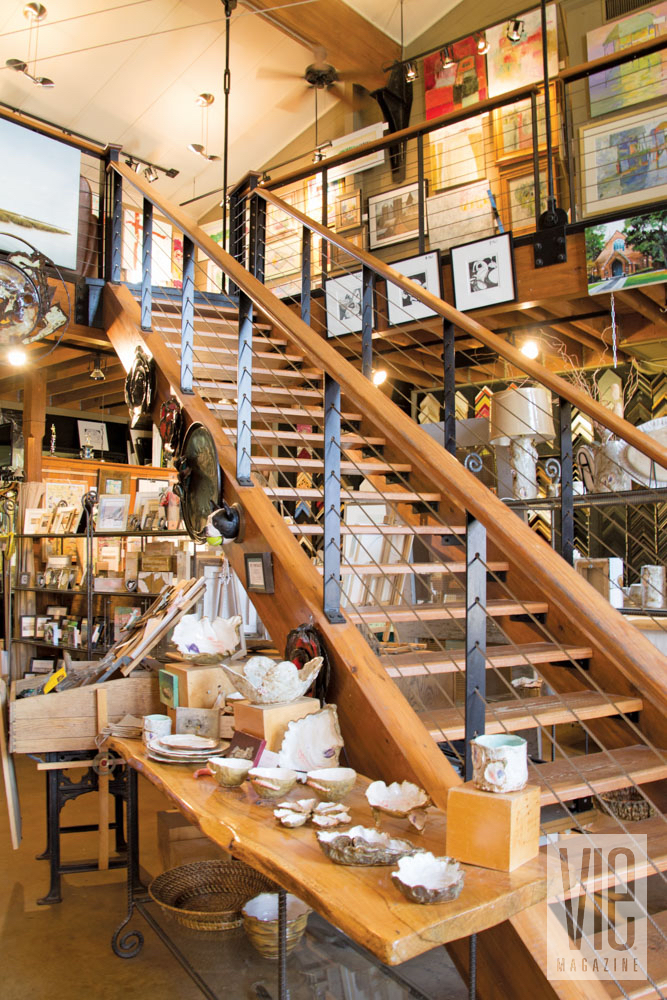 In 1907, the well-respected educator Marietta Johnson founded the idyllic school mentioned above. She called it the School of Organic Education, as it followed the natural growth of the pupil. This progressive school attracted the attention of some famous people of that era, including Upton Sinclair and the family of renowned anthropologist Margaret Mead. Students learned by unorthodox methods like constructing teepee villages in their study of American history. Nearby gullies became outdoor textbooks for nature studies, and students used their earthen walls as chalkboards! Johnson wrote, "The greatest minds are those able to use the play spirit in work." Visit the Marietta Johnson Museum in the historic Bell Building for more information.
Stroll around town, through neighborhoods, and along the bay to see how all this progressive idealism filtered down to the present. The compact downtown with its human-scaled architecture feels like a European village with cosmopolitan vibes, offering exclusive goods and services normally found in a much larger metropolis. European antique shops and art galleries line sidewalks along with upscale boutiques. Listed on the National Historic Register, Fairhope is a visual feast of twentieth-century architectural gems embellished by aesthetics like seasonal flowers brimming from hanging baskets, flower boxes, and in beds planted along sidewalks shaded by leafy trees. No wonder this vibrant town of around seventeen thousand has attracted creative types like Fannie Flagg, Jimmy Buffett, Pulitzer Prize–winning journalist Rick Bragg, and Winston Groom, the author of Forrest Gump.
Fairhope Brewing Company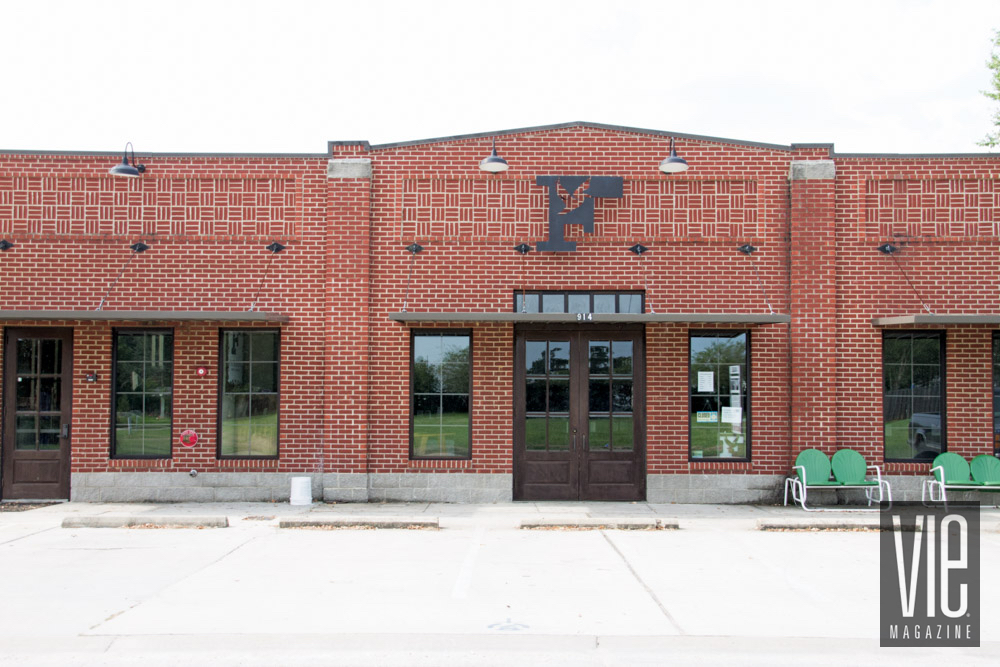 The town's European ambience is reinforced at two walled-off enclaves of shops and restaurants built over several blocks. Turn a corner, and you're transported to the Mediterranean in Pinzone's Italian Village on Fairhope Avenue. Wander down a narrow lane past restaurants, a wine bar, and a tasting room all housed in cream-colored stucco buildings adorned by carriage lanterns, wrought-iron balconies, and terra-cotta tile roofs. Join locals for lunch at the Village Deli, a sidewalk café located between Isabella's steak house and Pinzone's Italian Downtown Restaurant. Owners of longtime favorite Mary Ann's Deli provide the same delicious sandwiches, salads, and sides that have become a Fairhope institution.
A French–Louisiana influence prevails at the French Quarter, where you can shop and dine outdoors in a courtyard shaded by live oaks while listening to a splashing fountain. Featured on the Food Network, Panini Pete's Cafe and Bakeshoppe is a local favorite. Enjoy fresh beignets and egg specialties for breakfast and terrific lunches featuring panini, gourmet hamburgers, and hot dogs. Chocoholics will drool over the Neuhaus Belgian chocolates featured at FMC Chocolates and Confectionaries. Other distinctive shops include the Fairhope Soap Company and In the Company of Angels, a store providing inspirational gifts.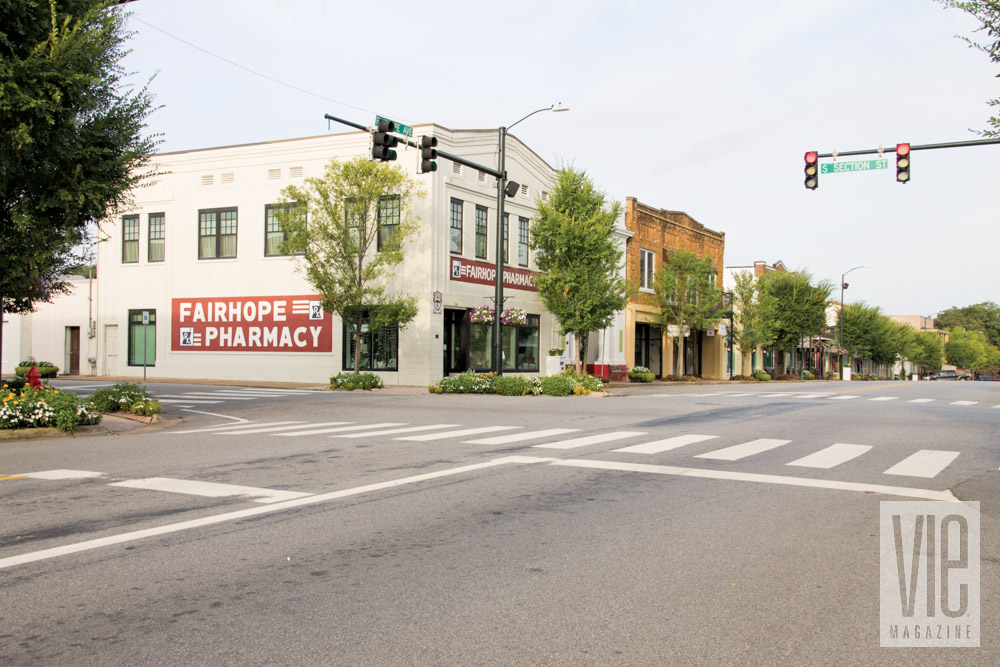 Browse to your heart's content at Page and Palette, an independent bookstore owned by the same family for three generations, where staff reviews make book selections easy. In a town with more authors per capita than anywhere in the country, the bookstore hosts events for both local talent and best-selling celebrities. Settle in with a cup of freshly roasted coffee at Latte Da, their adjoining coffee shop, and see why "some customers never leave the store." An ice cream cone for a dollar sweetens the deal.
Walk from downtown to the Eastern Shore Trail, a paved path following the natural contours of the bluff. Believing in communal ownership of property, the founders set aside vast public parks and open spaces. Now, everyone enjoys the natural surroundings that convinced the founders to settle here. Walk past lush gardens of lovely homes with private piers stretching over the water. Pass a unique portable library where you can deposit your book in exchange for a free one. Notice the family of dolphins sculpted in bronze at the Orange Avenue Pier Park, one of the public art projects scattered around Fairhope.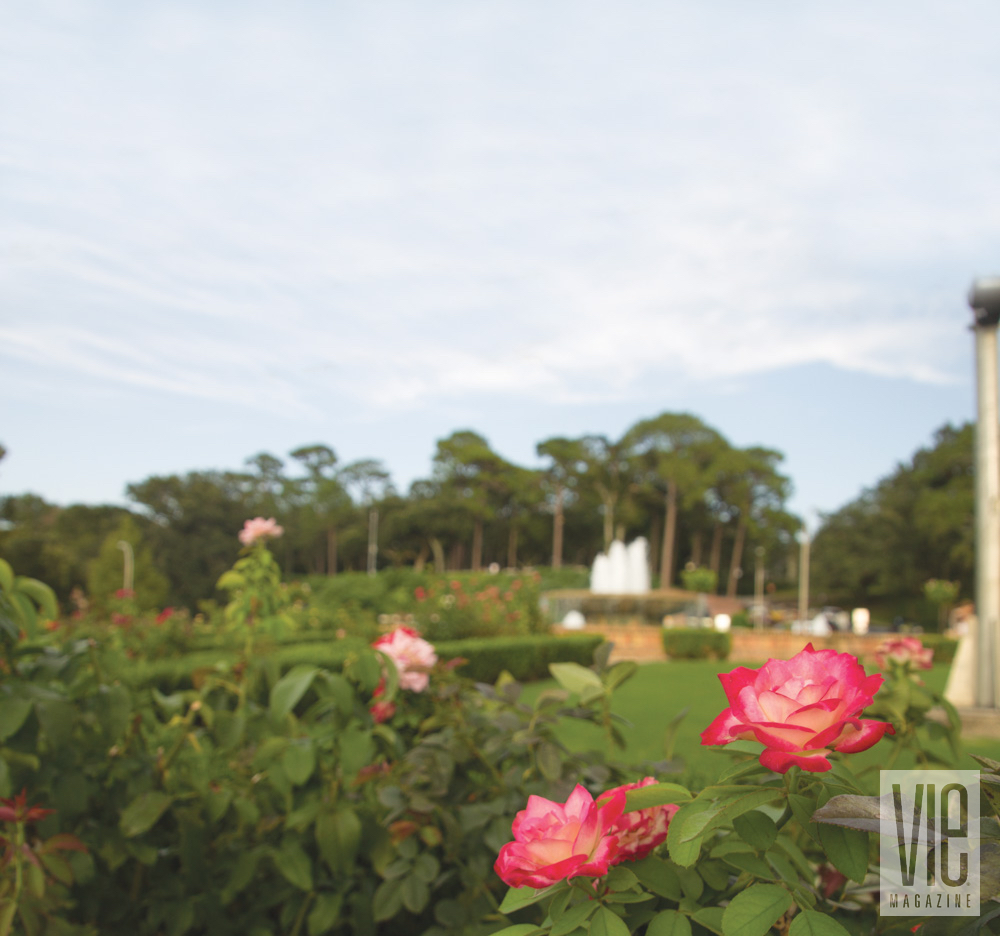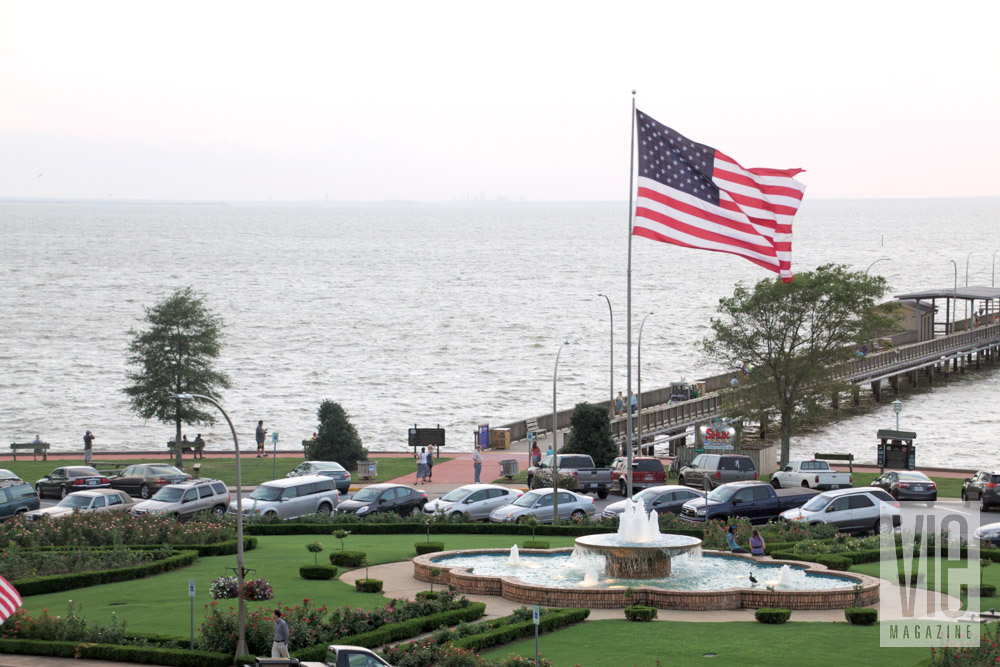 Local environmental projects indicate residents understand that quality of life and beautiful surroundings depend on a healthy natural environment. They open their hearts to all God's creatures: both those indigenous to the region and those passing through in migration. A butterfly sanctuary preserves native wildflowers that attract more than a hundred varieties of butterflies. At the Fairhope Pier, dozens of birdhouses shelter purple martins in an Audubon project. The swallows reciprocate by consuming thousands of insects every year.
Try Thyme by the Bay for bay-view dining. Adrian and Rachael Yots, both classically trained chefs, bring a combined three decades of experience to their charming restaurant in a quaint cottage on scenic Highway 98. The couple met while working at the celebrated Fish Out of Water at WaterColor Inn and Resort in Northwest Florida. They now live in Robertsdale, Alabama, at Black Fence Farm, where they grow all the produce for Thyme. Sit on the patio (where pets are welcome) and watch the sunset before sampling innovative dishes, such as Moroccan lamb chops with lentil puree.
For a "Sweet Home Alabama" experience, bed down at the Bay Breeze Guest House, secluded in a three-acre pine forest on Mobile Bay. Savor the restful Fairhope lifestyle listening to birds singing and pond frogs croaking while enjoying a gourmet breakfast at the main house, built in 1930. Lifelong residents Bill and Becky Jones have operated the B and B for twenty-two years, so they're more than qualified to suggest uniquely Fairhope places and things to do that you won't find on TripAdvisor. Spacious cottages landscaped with azalea bushes and flowers make you feel right at home while backyard decks and a private pier offer quiet places to commune with nature.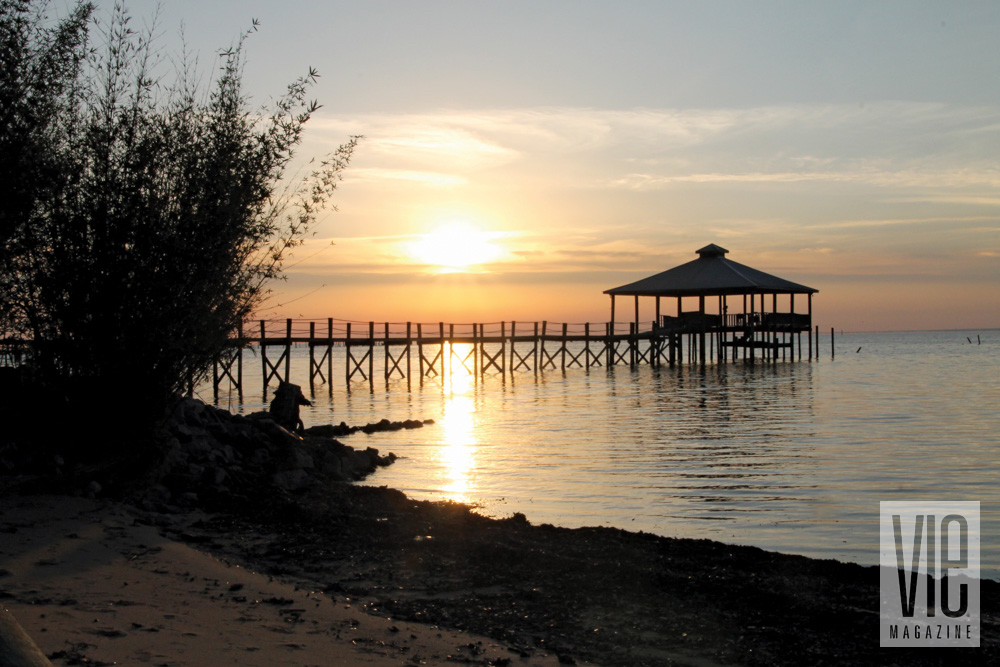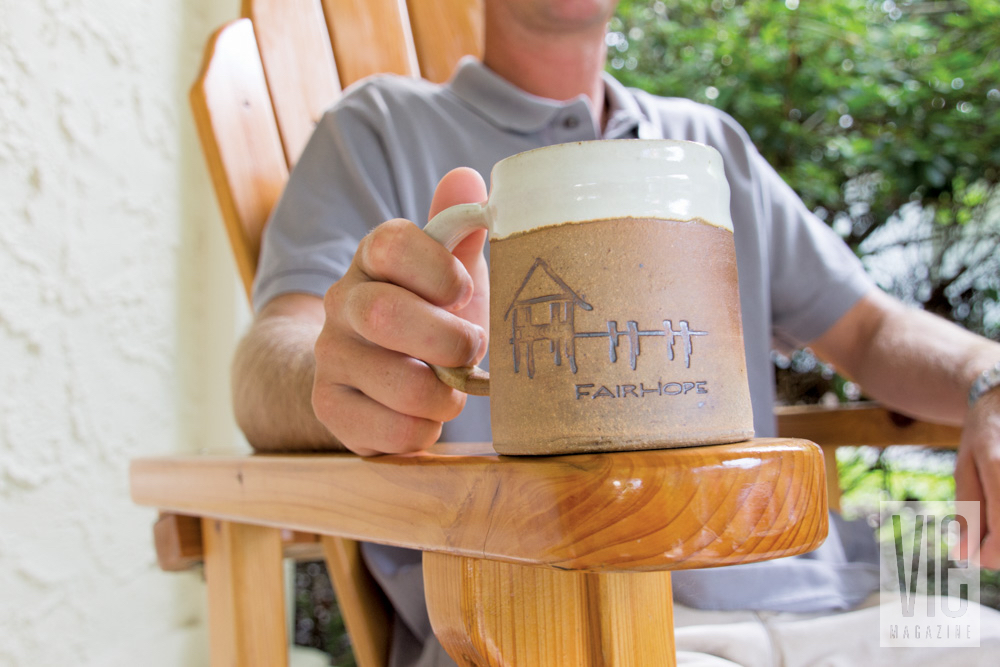 Eastern Shore Day Trips
For a change of pace, don't miss the cannon firing ceremony that takes place every afternoon at the Grand Hotel Marriott Resort. The booming sound shatters the tranquility as it did during Civil War battles on Mobile Bay. More than three hundred Confederate casualties are buried at a cemetery near the hotel grounds. Built in 1847, the hotel once served as a military hospital and training facility for the Army. Today, it offers Southern hospitality in 405 guest rooms and nine restaurants.
Don't be put off by the name or the shack-like exterior of the Wash House Restaurant, not far from the resort. Although located in an old building that once served as a washhouse, there is nothing utilitarian about it. Step inside and it's like discovering the luminous beauty of a pearl concealed by the ugliness of an oyster shell. The interior expands from intimate seating to glassed-in porches and large rooms with ceilings decorated in tree branches entwined by twinkling lights that also twist around antler horns on the wall.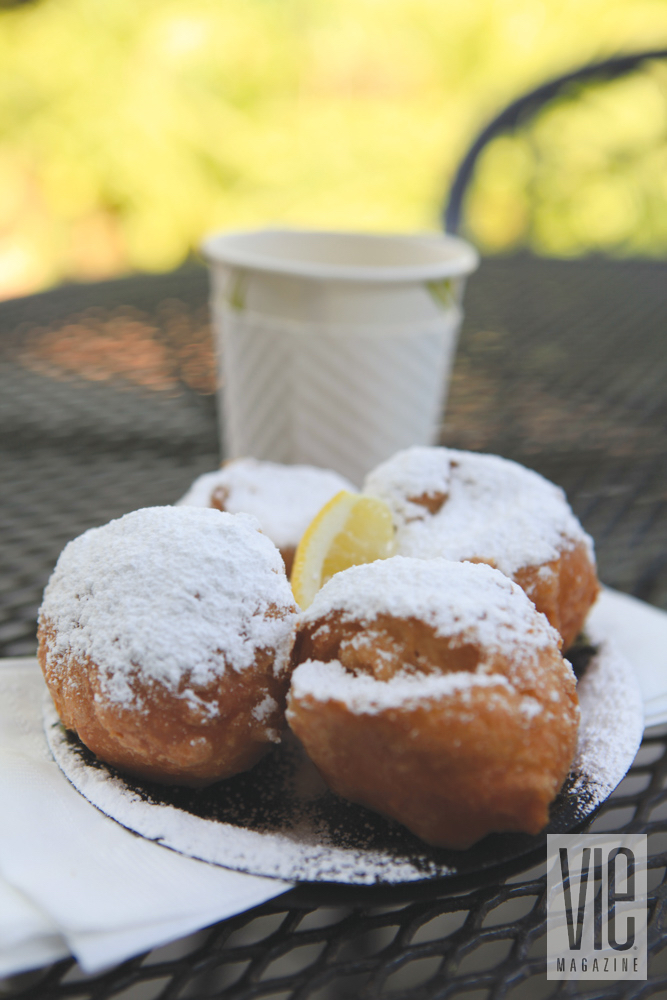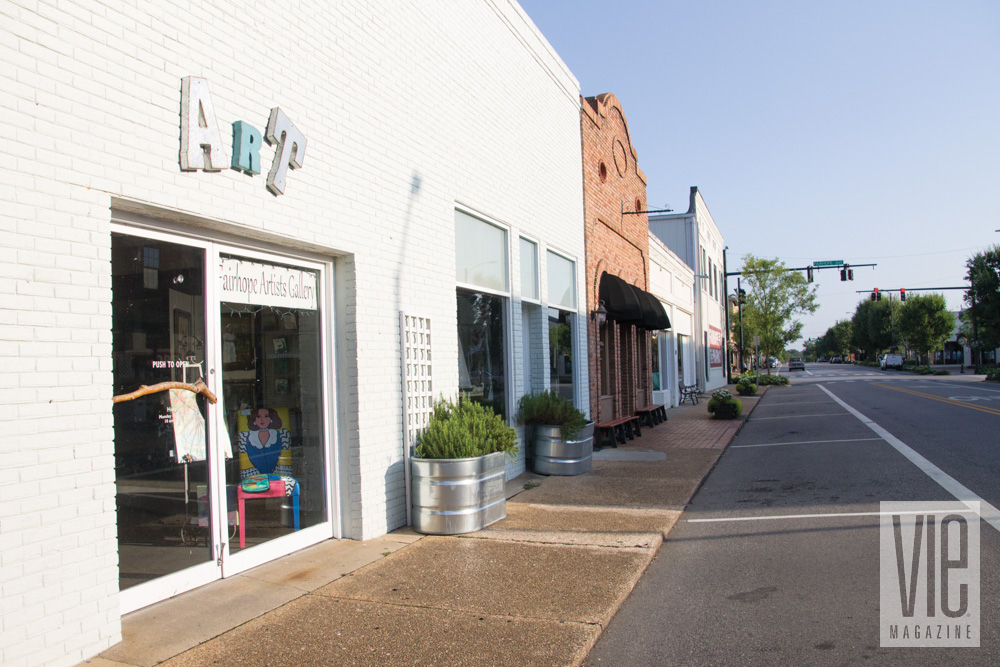 Windmill Market
"My doctor in Atlanta told me about this place," a woman confides to a couple seated nearby. "He said the food is unbelievable." One bite of the Wash House's specialties, such as the chateaubriand, will convince you he's right. For dessert, the key lime crème brûlée is bliss on a spoon.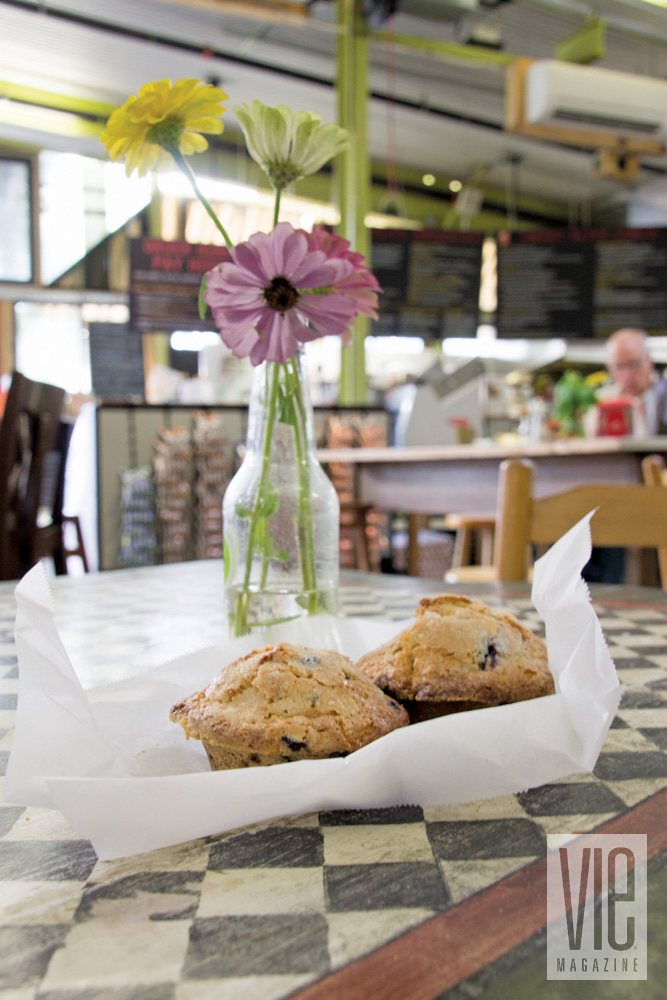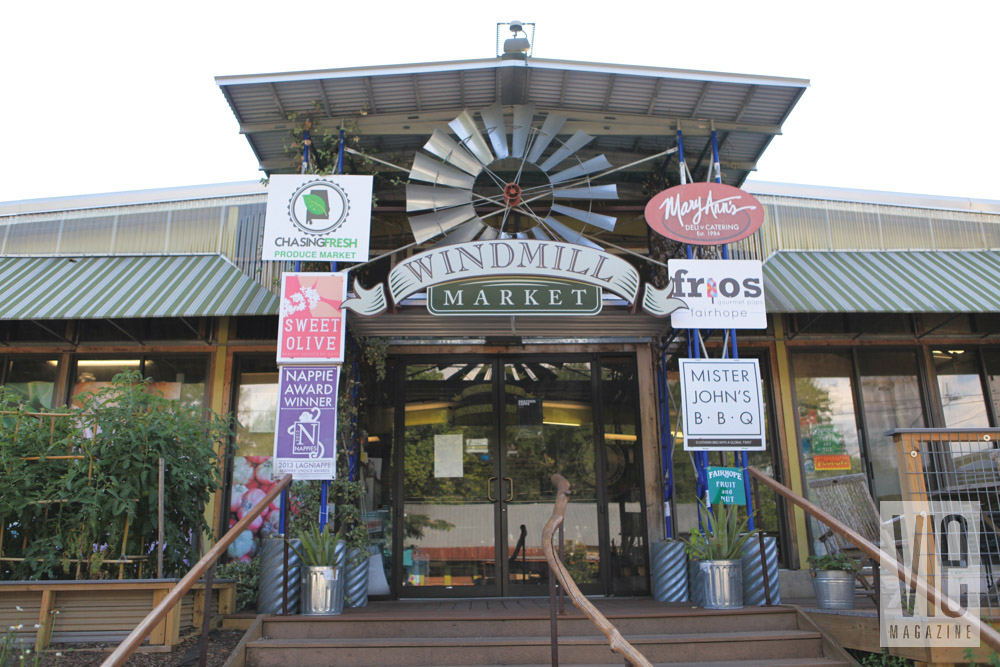 Weeks Bay National Estuarine Research Reserve
Visit Weeks Bay on Highway 98 between Fairhope and Foley, Alabama, to learn how the preservation of coastal resources keeps this region special. One of the nation's twenty-eight national estuarine reserves, Weeks Bay is Alabama's most pristine. "As 90 percent of our wetlands have been destroyed, we need this unspoiled one to determine what a healthy system looks like for restoration purposes," explains L. G. Adams, manager of the reserve. "We have programs to educate school children as well as higher education for municipalities, lawyers, and engineers for planning and legislation."
Stop by the visitor's center to learn how an estuary becomes one of the most productive ecosystems on earth as nutrient-rich river water mingles with salty seawater. Walk down the boardwalk to see trees and plants that thrive here, including the state champion sweet bay magnolia tree. At the water's edge, pause to enjoy the peace and serenity of the open bay and look for some of the nearly 350 species of resident and migratory birds that use the wetlands for breeding, nesting, feeding, or wintering over.
Another boardwalk takes you over a Gulf Coast pitcher plant bog where you see plants and animals that are found nowhere else on earth. Pitcher plants adapt to the nutrient-poor acidic soil by consuming insects. White-topped pitcher plants with tall tubular leaves mix with purple pitcher plants in a sea of sedges, grasses, and wildflowers that include six species of native orchids. The most noticeable is the yellow-fringed orchid, which can grow to three feet tall.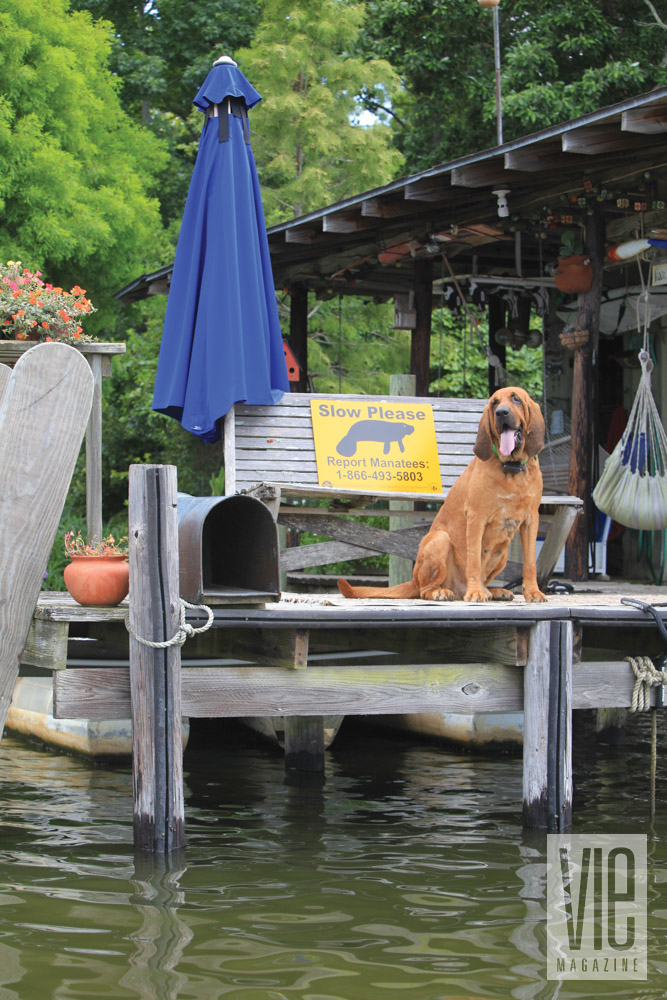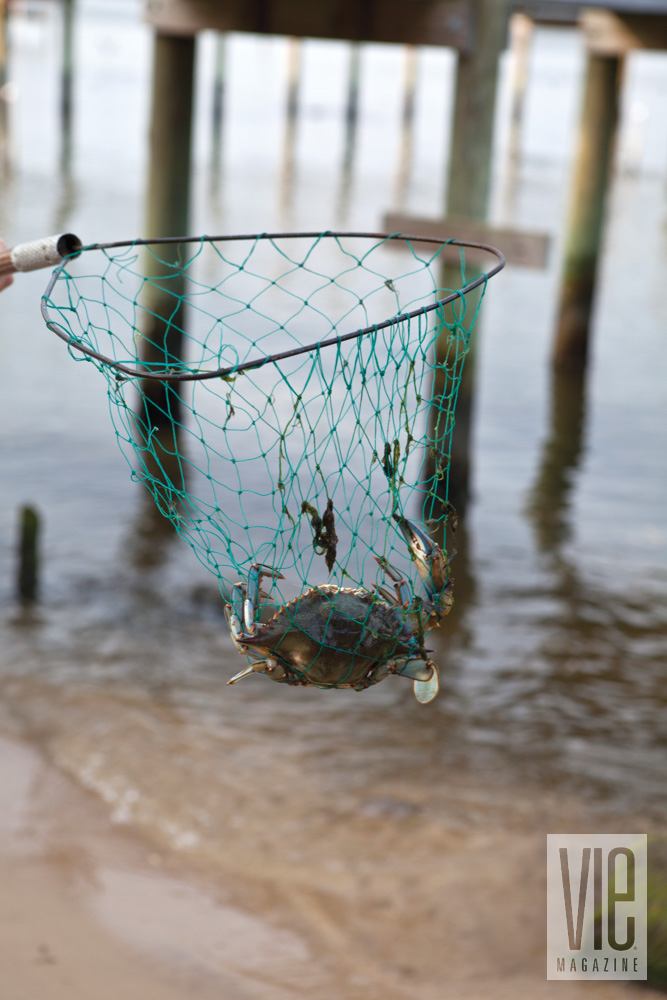 Magnolia Springs
An automobile feels downright intrusive in this storybook hamlet where boats still deliver mail along the only remaining river route in the country. The Magnolia River and its many springs are the heart of a community that developed from an 1800 land grant. After the Civil War, soldiers from both sides settled here and lived in harmony along these quiet riverbanks shaded by ancient magnolia trees.
On lovely Oak Street, aptly named because it tunnels beneath a canopy of live oak trees, sits Jesse's Restaurant, a fixture of the community since 1998 when it was opened by Charles and Janie Houser. They named it after Jesse King, the beloved shopkeeper of Moore Brothers General Merchandise, which had occupied the adjacent building since 1922. Eastern snowbirds accustomed to New York's superlative dining, tourists passing through, and longtime natives all rave about the food at Jesse's, including specialties such as bourbon-soaked steaks. New owners Steve and Angie Coltharp aim to keep the same high quality and make Jesse's "the most talked about steak house on the Gulf Coast."
In places like Fairhope and Magnolia Springs where nature is preserved, creativity and quality are nurtured, differences are embraced, and individualism is applauded, the well-being of all is championed, and it seems everyone has a "fair hope" of crafting a lifestyle shaped by their own utopian visions.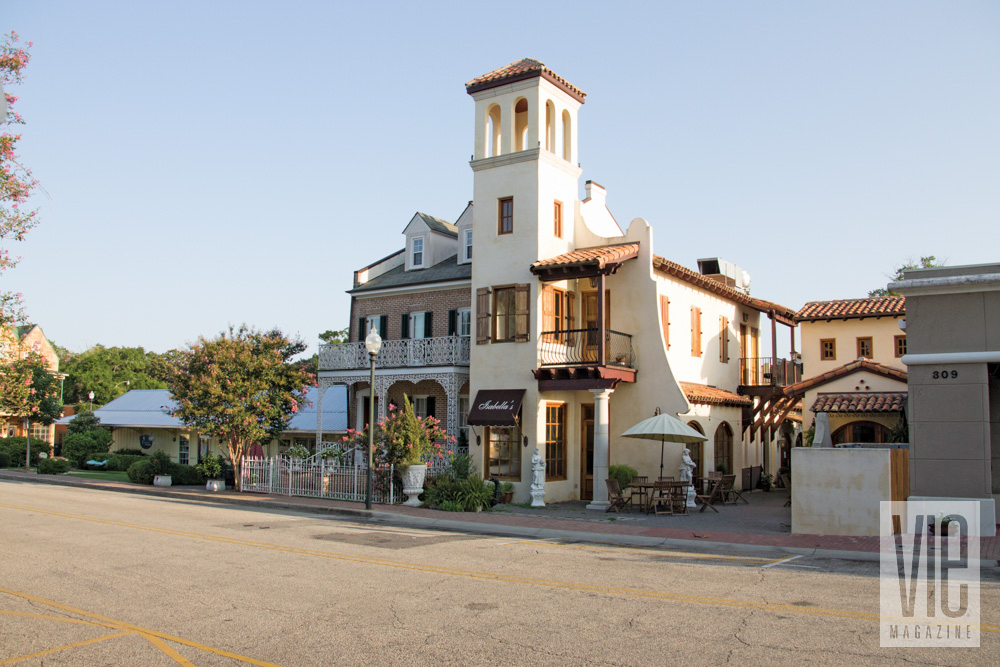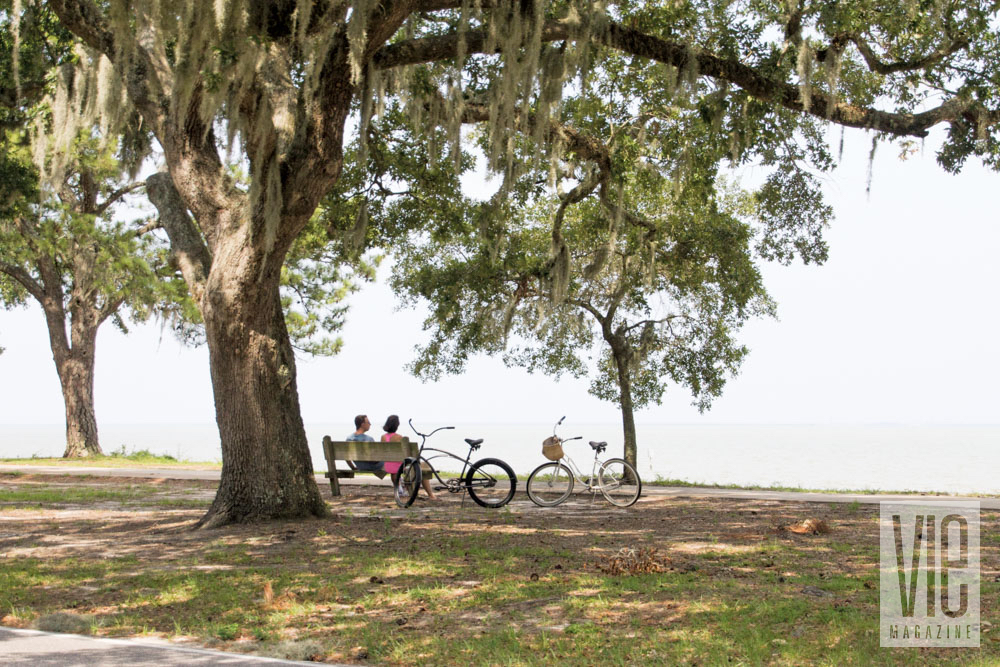 — V —
ARTICLE CATEGORIES