By Ron Romano
I still laugh as I look back on how we discovered Northwest Florida. We lived in Colorado at the time and had always wanted to live on the water. My wife and I were on a dive trip in the Cayman Islands. The dive masters on our trip had lived all over the world. We had to ask them: "Where are the best beaches?" They smiled and said, "The best beaches in the world are in the Florida Panhandle." That was in 1999; we visited the Florida Panhandle the next year and spent two weeks traveling from Panama City Beach to Gulf Shores, Alabama. We fell in love with Scenic 30-A, bought a house and the rest, as they say, is history.
This area is truly a "Pioneering Market," – a market that remains relatively undiscovered, it is still figuring out what it is and what it will become. Prices in a pioneering market will fluctuate more during real estate cycles than those in established markets. However, there is no place where I would rather invest in real estate over the next ten to twenty years. It is an opportunity to invest in the most beautiful part of the country that is now being discovered.
The new Bay County International Airport will be a great catalyst for change. The first airport built in the United States since the attacks of September 11, it will have the FAA's latest safety features and will be a model for the next century. The feeling in the state house in Tallahassee and among locals is that the new airport will do the same thing for this area that the Southwest Florida International Airport did for Ft. Myers/Naples thirty years ago. It will open up Northwest Florida for business and expose us to the Northeast, Europe and beyond.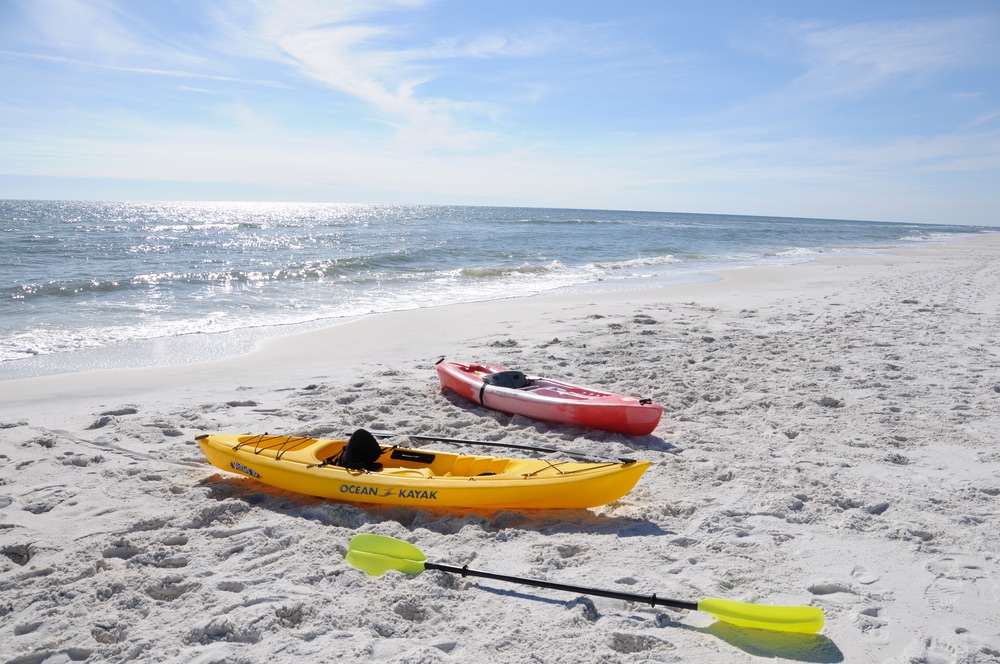 Southwest Airlines mentioned that our area was fractioned and needed a branding logo. Local business leaders came together, hired PR firms and finally came up with "The Beach" to brand the area from Escambia to Gulf counties. There is something for everyone here, and we feature beaches that are better than those of the French and Mexican Rivieras. From the historic town of Pensacola to the famous oyster capital of Apalachicola, what the area truly represents is the "American Riviera".
The entire area is transforming. Pensacola, reminiscent of a smaller New Orleans, is seeing revitalization, great change and job growth and the University of West Florida continues to grow. Massive growth in nearby Mobile's manufacturing and shipping industries will only serve to fuel growth on the Gulf Coast. Our area features substantial military infrastructure from Pensacola's NAS and Whiting Field to Eglin Air Force Base – the largest military installation in the world and soon-to-be home for training the next generation Joint Strike Fighter – to Panama City's Naval Support Activity and Tyndall Air Force Base.
Ft. Walton Beach is growing with new condominiums on the intercoastal waterway, the revitalization of the historic downtown. The former, "quaint little fishing village" of Destin is all grown up but the fishing is still world-class, and rivals Cabo San Lucas for the title of "Best Sport Fishing in the World." The Choctawhatchee Bay provides wonderful recreational experiences from fishing to aquatic lounging on Crab Island.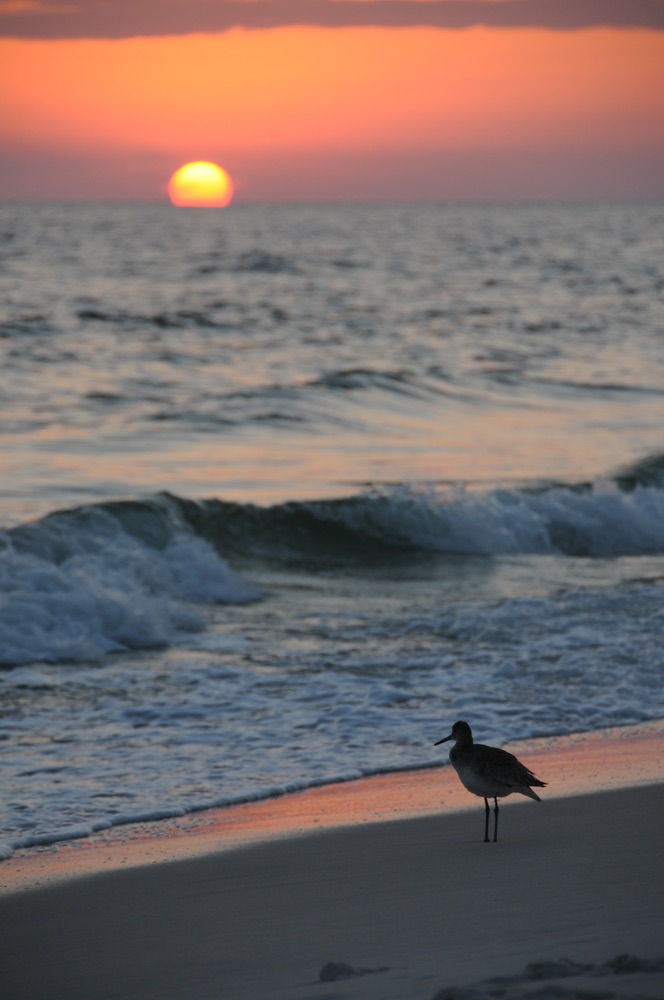 30-A is a special place that draws comparisons to Nantucket and Malibu; it has become a hiding place for the rich and famous and those that are simply looking to "get away from it all." Seaside was the birthplace of new urbanism in the early 80s and remains a model in town planning. WaterColor, WaterSound, Alys Beach and Rosemary Beach provide luxurious settings for families and couples alike. More than seventy percent of the land in Walton County south of the Choctawhatchee Bay is designated as state park or state forest. And Grayton Beach State Park is consistently on the Best Beaches list.
Panama City Beach is transforming right before our eyes, with expansive condominiums, shopping, restaurants, marinas and more. The Simon Group recently opened Pier Park, a 900,000 square foot regional shopping and entertainment center right on the beach. Panama City Beach has the infrastructure to grow and will be the closest beach community to the new airport.
Mexico Beach, Windmark Beach, Indian Pass and Port St. Joe were hit extremely hard by the recent real estate slowdown. These areas are more secluded and less developed, providing a slower pace and a more remote getaway. The St. Joe Company owns over eighty percent of Gulf County and is banking on a resurgence of the real estate in this area, placing a large investment in Windmark Beach and the old company-town of Port St. Joe. Rumors persist about cruise ships and even casino gambling for the region but for now, these are just speculation.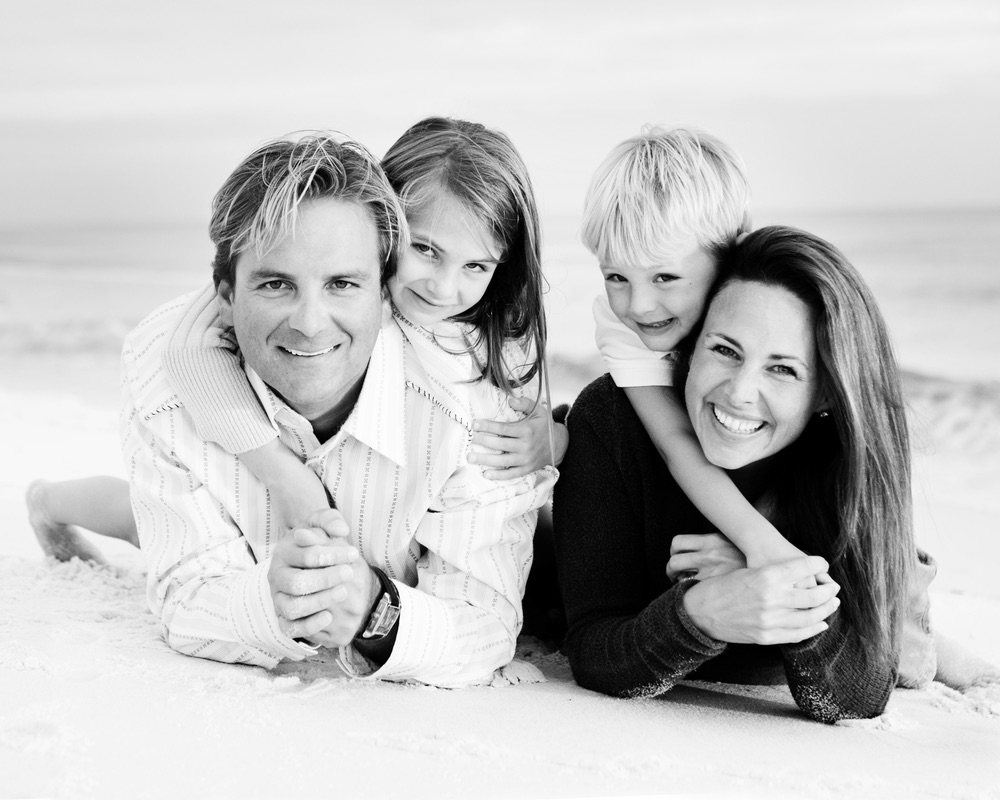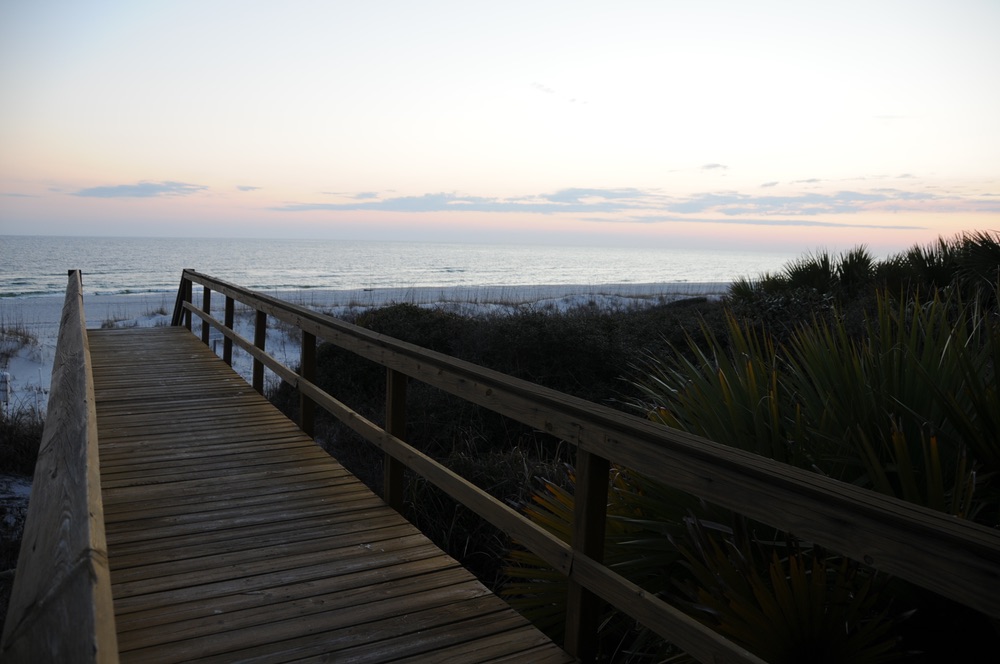 Apalachicola is a quiet fishing village with a rich history and is continuing to see revitalization. Stately old homes continue to be rehabilitated, and new restaurants and shops are coming together to bring Apalachicola back to life.
Money managers and other financial advisors are once again beginning to recommend investing in real estate. Prices have corrected and once again represent a "great buy" when compared with other coastal markets. We predict that in 2008 we will see a return to a more normal market as foreclosures peak and the best deals will be snapped up by savvy buyers. The broader market will continue to struggle into 2009 with an anticipated rebound in 2010 coinciding with the completion of the new airport. However, all real estate markets are local, and smaller "lifestyle" communities and gulf front properties will rebound sooner, as the adage "Location, Location, Location" always holds true.
Traditionally, real estate markets have a "bull's-eye" effect. The core areas boom, and outlying secondary markets such as Milton, Crestview, Freeport, Mexico Beach and Port St. Joe, will increase as a result. When the market softens, these areas tend to be the hardest hit and take longer to rebound. In many of our coastal markets we have seen corrections of forty to fifty percent (in some cases seventy percent) in prices since 2004 and 2005. As we like to say, "The beach is on sale!" It will be on sale for a limited time only and you don't want to miss it. Where is the bottom? No one can predict the bottom of a market, but when foreclosures ramp up and money is hard to come by, you are close.
There is a great amount of demand and the number of people looking at our local real estate has never been greater. Lower interest rates, drastically lower property insurance and taxes are all catalysts that will accelerate our real estate turnaround. Best of all, we have the best beaches in the country, if not the world. People that buy in today's market will see tremendous appreciation. As Warren Buffet says, "Buy when everyone is selling and sell when everyone is buying."
— V —
---
Ron Romano is the Broker/Owner of The Beach Group, a residential and commercial real estate and development firm that specializes in the needs of high net worth individuals, corporations, and investors on the Scenic 30-A Corridor. The company was founded in 2003 by Romano and Andy Wiggins. They can be reached at www.BeachGroupFlorida.com or 850-622-0107.
ARTICLE CATEGORIES