By Sallie Boyles |  
Photography Courtesy of The Aesthetic Clinique
With medical advancements and lifestyle options for optimal health, individuals are not only living longer but also enjoying decades of vitality into their "senior" years. Quite naturally, then, people are on a mission to look as young as they feel.
Meanwhile, sorting through a baffling array of products, processes, and promises, consumers want to know what actually works. Short of full-blown plastic surgery and layers of makeup, what procedures deliver real results?
Dr. Steven F. Weiner of The Aesthetic Clinique, offering noninvasive and minimally invasive cosmetic procedures, can answer that question through his own observations. Since opening his practice four years ago, he has seen a radical change in his patients' approach to aesthetic procedures. "People are definitely more cautious about having surgery," said Weiner. "Noninvasive treatments result in less downtime, are less expensive, and deliver more natural results."
For the right candidates, two of Dr. Weiner's most popular procedures are the Fraxel re:pair laser and Thermage treatments. Both techniques are new technologies that were developed by Solta Medical, Inc., a nationally renowned firm. A patient's personal objectives determine which option is appropriate: Fraxel re:pair reduces lines, sun and age spots, and scars; while Thermage produces firmer skin tone, texture, and tightness on all parts of the body with no downtime.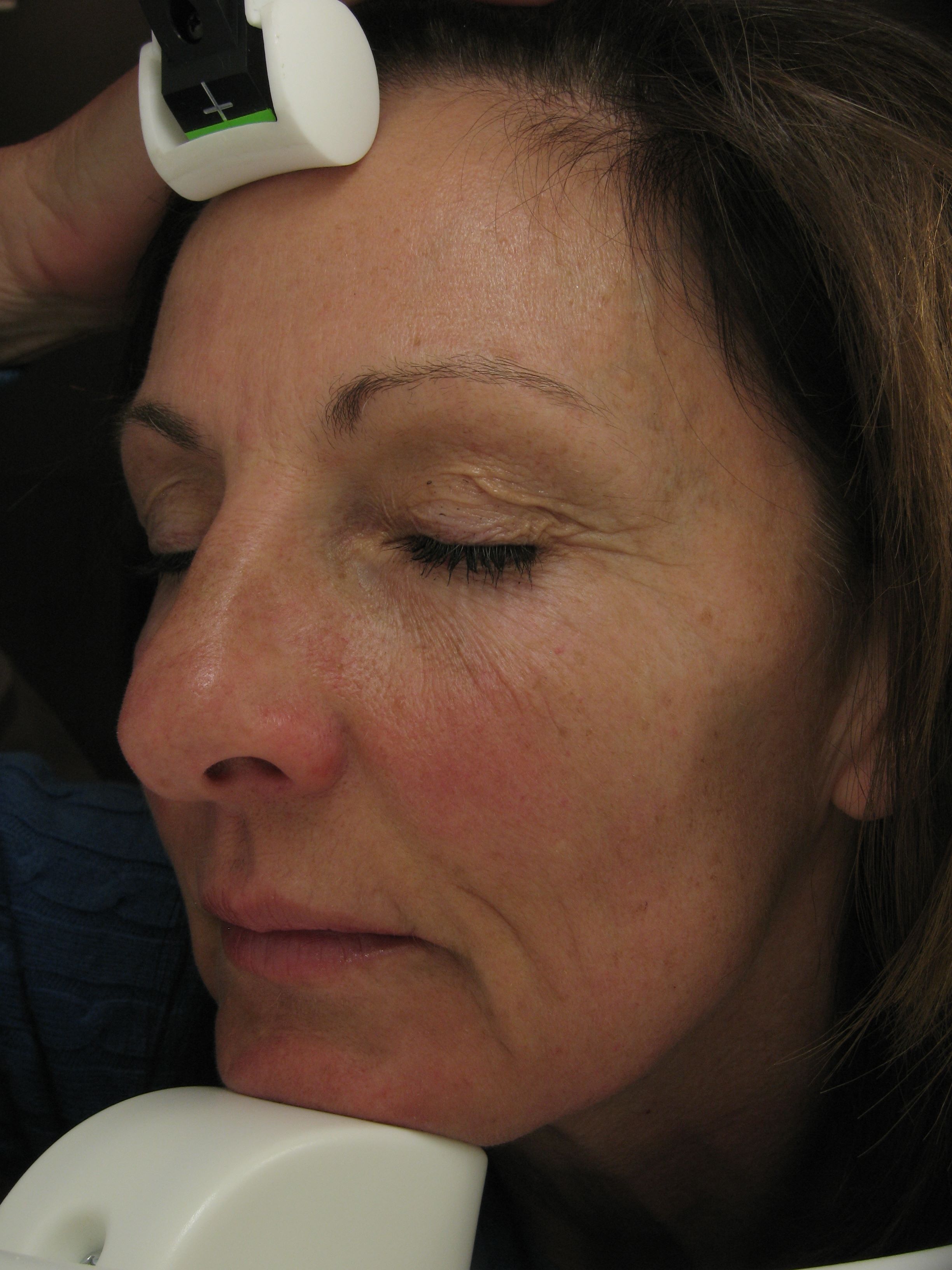 Fraxel re:pair utilizes fractional CO2 laser technology, which creates microscopic penetrations in the epidermal layer of the skin. This process removes microscopic skin particles—about one-fourth of what a normal facelift would take away. The remaining skin contracts and tightens, reducing fine lines and wrinkles.
Dr. Weiner is among the first thirty doctors in the country—and is the first on the Emerald Coast—to use the Fraxel re:pair laser. Because of his progressive experiences, Solta Medical approached him to conduct a study on the results achieved with his first fifty patients, which was published in February 2009. The effects, Dr. Weiner reports, are "dramatic."
"I had so much damage from baking in the sun as a teen," comments one fifty-year-old patient. "I absolutely love the results. It lifted things without making me look all tight and shiny. Anyone considering a facelift should try this first."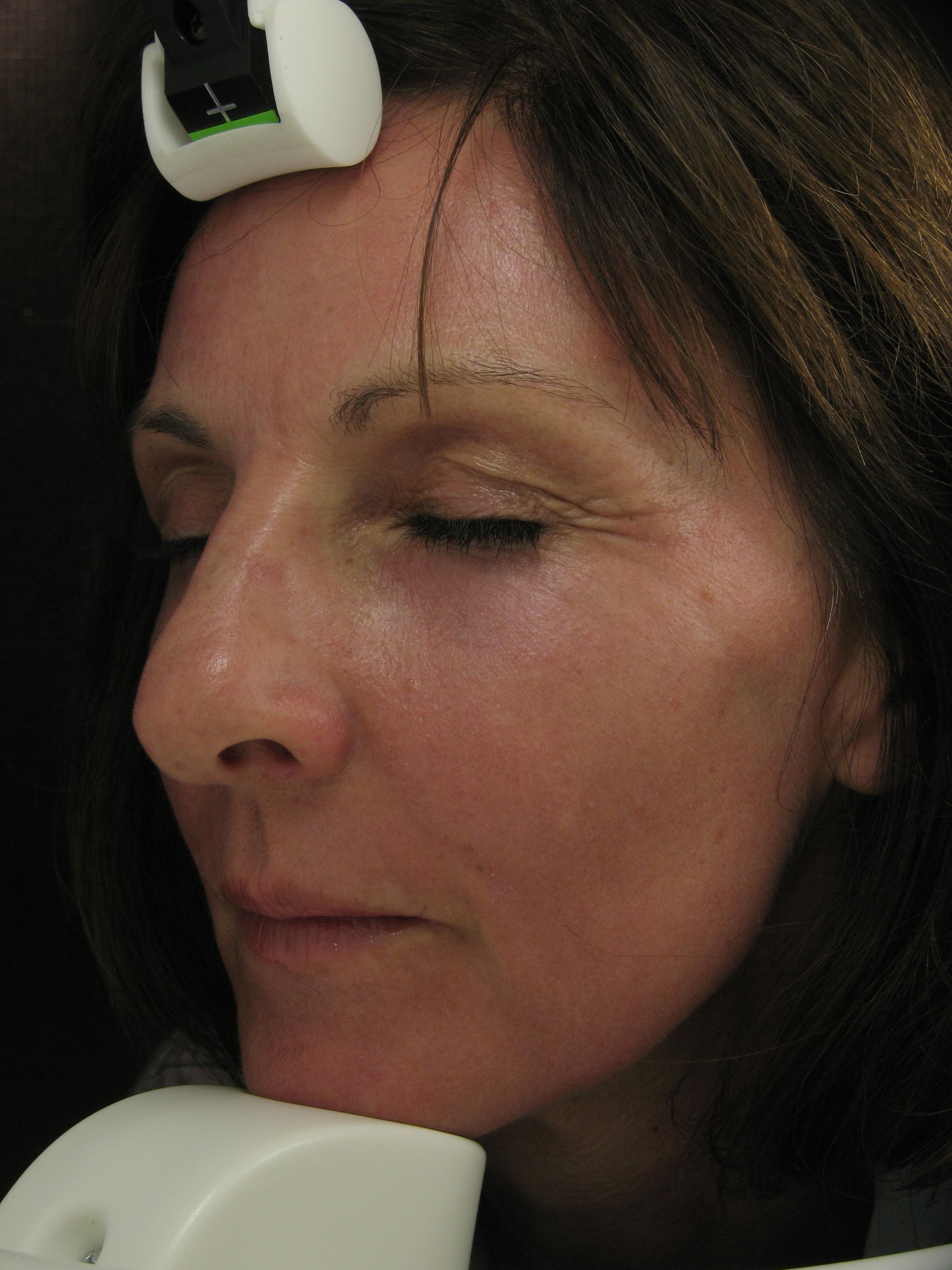 "This is truly the most technologically advanced cosmetic laser ever developed," said Dr. Weiner. "The Fraxel re:pair laser can virtually eliminate years of sun damage, wrinkles, scars and other skin problems."
Dr. Weiner adds that, compared to surgery, the significantly shorter recovery period of this procedure appeals to patients and, in most cases, one procedure is enough to achieve the desired result. While the old CO2 lasers and the Fraxel re:pair tackle wrinkles effectively, long term studies have found that the Fraxel re:pair essentially eliminates the risk of delayed hypopigmentation (seen in up to 15% in the older CO2 laser patients), a condition in which areas of the skin lose pigmentation and become lighter.
Dr. Weiner's newest procedure, Thermage, effectively targets loose skin on all parts of the body, including face, neck, eyes, abdomen, buttocks, thighs and arms, by using radio frequency (RF) energy. This method concentrates RF energy into the collagen layers of the skin. The RF heats the collagen, causing it to contract and tighten. As a natural side effect, the body's collagen production is activated and, over a period of about six months, new collagen grows and further tightens the skin.
Because Thermage also cools the epidermis, it keeps the surface of the skin safe during the procedure. As a result, the skin needs no recovery time, allowing daily routines to be immediately resumed. Most importantly, the full benefits of Thermage can be experienced after only one treatment. In fact, because it heats so deeply, Thermage is the only noninvasive procedure that helps tighten and contour skin in a single treatment with no downtime.
"With a cost similar to that of its laser counterpart, Thermage takes between forty-five minutes and two hours to complete, depending on the body part being treated," said Dr. Weiner. "Thus far, my clients who have used this technique have seen exceptional results."
As is true with surgical alternatives, the results of Dr. Weiner's techniques vary depending on the individual patient and the particular procedure performed. Fraxel re:pair is expected to last between five and ten years, while Thermage could last three to five years, according to Dr. Weiner. In some cases, the effects are so remarkable that they are considered preventative measures to surgery altogether.
If you would like to find out if you are a good candidate for either of these technologies, Dr. Weiner would be happy to consult with you at The Aesthetic Clinique.
— V —
Dr. Weiner holds an undergraduate degree from UCLA and a doctorate from the University of Michigan. He trained and was a former faculty member at Johns Hopkins Hospital and practiced Facial Plastic/Head and Neck Surgery before establishing The Aesthetic Clinique in 2005 for minimally invasive cosmetic procedures. When not occupied at The Aesthetic Clinique, Dr. Weiner is a physician instructor in the advanced techniques of BOTOX Cosmetic and Juvéderm injectable gel procedures.
Currently, Dr. Weiner has two office locations along Scenic Highway 30A, with an office in Rosemary Beach and his main office located in Redfish Village. For more information about The Aesthetic Clinique, e-mail info@theclinique.net, call 850-622-1214, or visit the website at www.theclinique.net.
ARTICLE CATEGORIES