One Song at a Time
By Emma Crowley
Young, vibrant, and full of energy, Harry Styles is on fire. With his eclectic discography weaving in Brit-pop, folk, and rock elements, he is selling out stadiums, spreading love, joy, and acceptance. His chart-topping hits, including "As It Was," "Watermelon Sugar," and "Sign of the Times," have solidified his status alongside the icons of music history. Boy band megastar turned multiplatinum solo success, emerging actor, and beauty brand creator are just some of the hats he wears.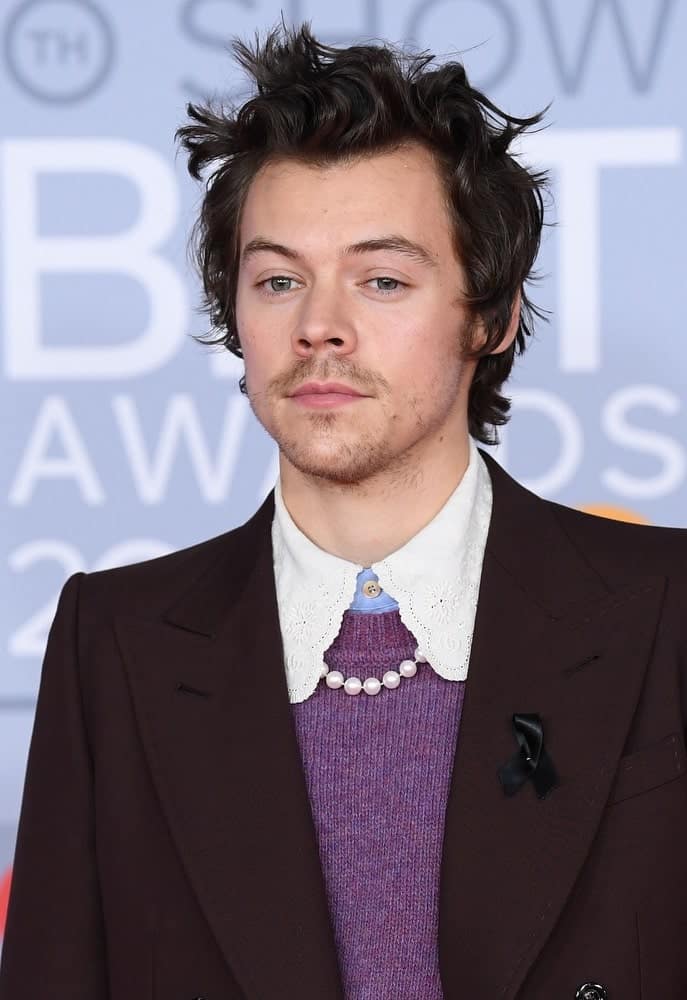 Styles is currently experiencing one of his biggest years yet. With the launch of his beauty line Pleasing, lead roles in two movies coming this fall, a headlining spot at Coachella, and a world tour, he is one busy guy. After canceling his 2020 global concert series due to the pandemic, the aptly titled Love On Tour resumed in late 2021, providing fans with the intoxicating environment they craved during the lockdown. Following forty-two sold-out arena shows in 2021, Styles announced a whopping thirty-two more dates in 2022 with the release of his third album, Harry's House. Styles's connection to his fans drives his desire to make the most of his two-hour, nonstop, high-energy show. His fans want to see him live—and he delivers.
A world-famous supernova now, it wasn't always this way for Styles. Encouraged by his family in Cheshire, England, he auditioned for X Factor in March 2010. At age sixteen, he performed "Isn't She Lovely," a Stevie Wonder classic, for the judges. Although Simon Cowell and Nicole Scherzinger loved the performance, third judge Louis Walsh was not so sure. He claimed Styles was "so young" and didn't have enough "experience or confidence." After being eliminated during the boot camp round, Cowell brought Harry, along with fellow bandmates Liam, Niall, Louis, and Zayn, back to form the pop-royalty boy band One Direction, and the rest is history.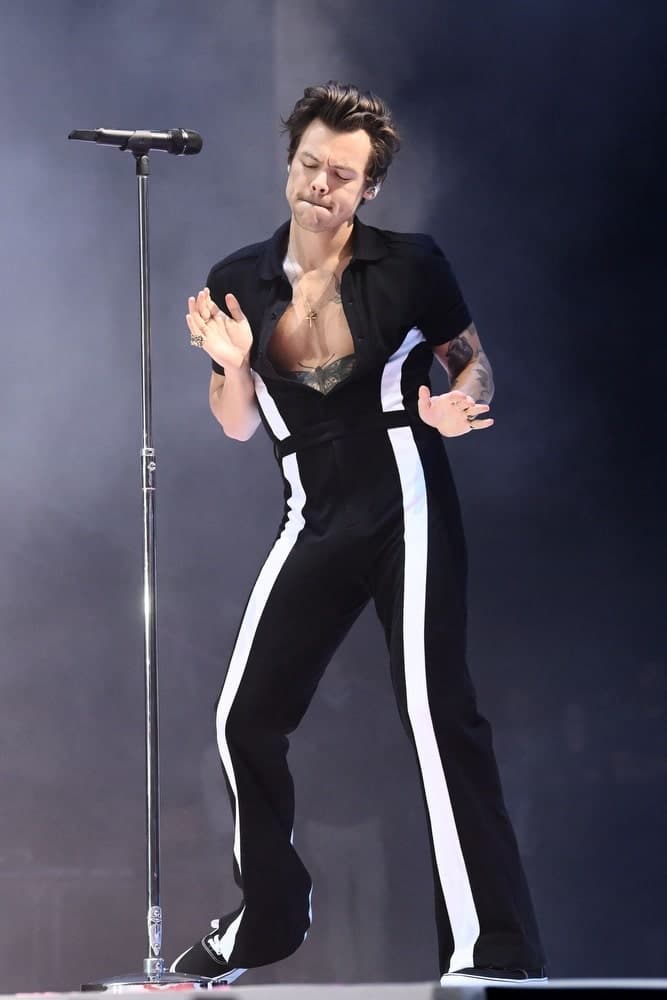 After six years of global superstardom, One Direction came to an end, with its members going their separate ways to pursue individual projects. However, his tried-and-true fans followed Styles as he navigated his new solo career. From the beginning, he has had millions of loyal, loving supporters. They buy his merchandise, go to his concerts, and promote his music on social media. Styles attributes the safe, welcoming community at his shows to his fans, who follow the mantra "Treat People with Kindness" or "TPWK," coined by the artist himself. From a pin on his guitar strap to T-shirts worn by fans, the slogan organically took off. After seeing how his fans embraced his message of love and acceptance, Styles was inspired to write a song of the same name. Coming in as the penultimate track on his second album, Fine Line, the gospel-inspired "Treat People with Kindness" serves as the uplifting message of hope by which Styles lives. Proceeds from several merchandise products featuring the mantra were donated to organizations that promote inclusion, anti-discrimination, and humanitarian aid. Styles champions causes that are important to him and uses his celebrity status to engage with the world around him.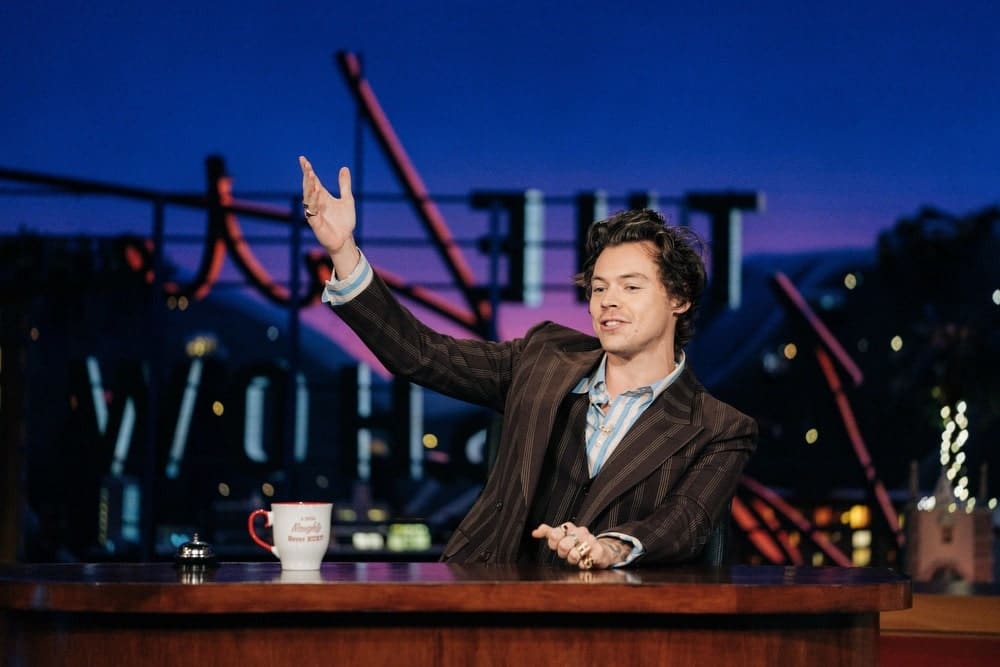 Styles has embodied kindness in how he lives, works, and interacts with others.
Styles has made giving back a staple through the course of his career. Throughout his debut solo tour, he raised $1.2 million and donated the money to over sixty charities, including Time's Up, the Chile Fund Against Hunger and Poverty, and the Munich Refugee Council. Prompted by the recent tragedy in Uvalde, Texas, he is again putting his fame and notoriety to use on his current tour by donating proceeds toward gun safety organizations.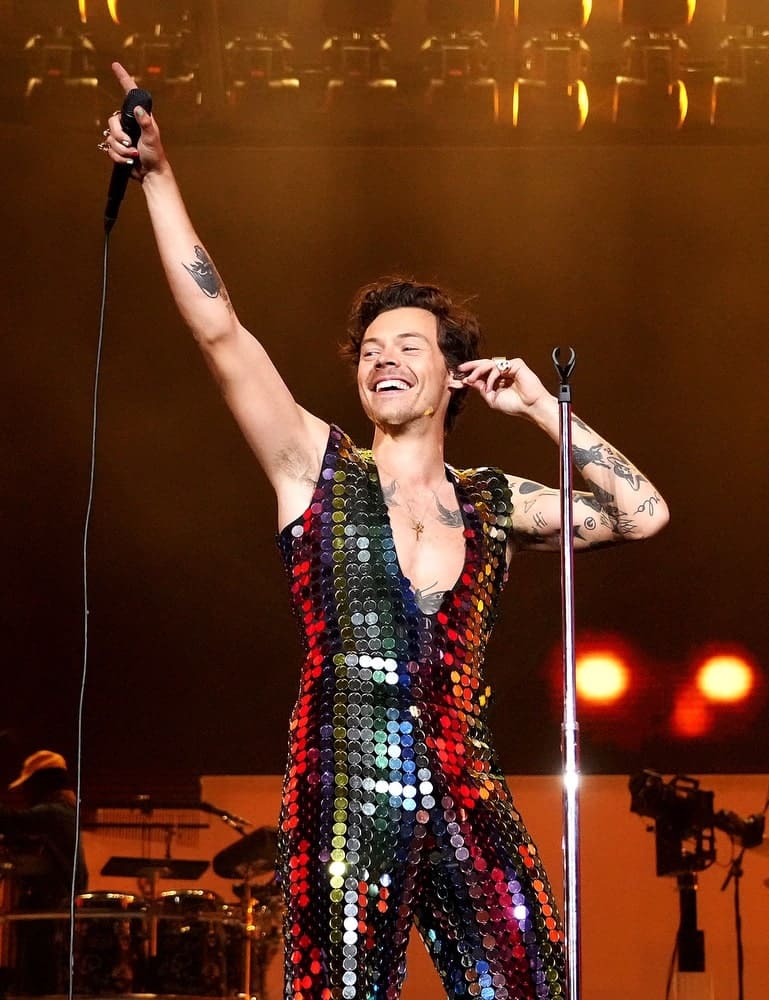 In keeping with his TPWK way of life, Styles ensures those around him feel free to express their true selves, whether through his lyrics or his gender-bending fashion choices. By wearing clothes that empower him, he is encouraging others to do the same. After years of wearing coordinated outfits during his boy band days, the solo star was suddenly free to experiment with clothing. He found catharsis in breaking down barriers and eliminating societal norms regarding his sense of fashion. No longer was he tethered to the bounds of male or female clothing, only choosing the pieces that made him feel good and following in the footsteps of superstars such as David Bowie, Elton John, and more. Because of this newfound freedom of expression, Styles, alongside Lady Gaga and Serena Williams, was asked to cohost the 2019 Met Gala, fashion's biggest night of the year, and the style accolades don't end there. In a historic December 2020 issue of Vogue, Styles was featured as the first solo male to appear on the cover—in a dress, no less. The floor-length blue Gucci gown acted as a statement of acceptance and tolerance not only for those around him but for himself as well. Whether twinning with Lizzo on stage in pink feathered coats or dressing up as Dorothy for his signature "Harryween" October 31 concert, Styles has established himself as a fashion icon and gained the love and respect of millions worldwide.
What is next on the docket for Harry Styles?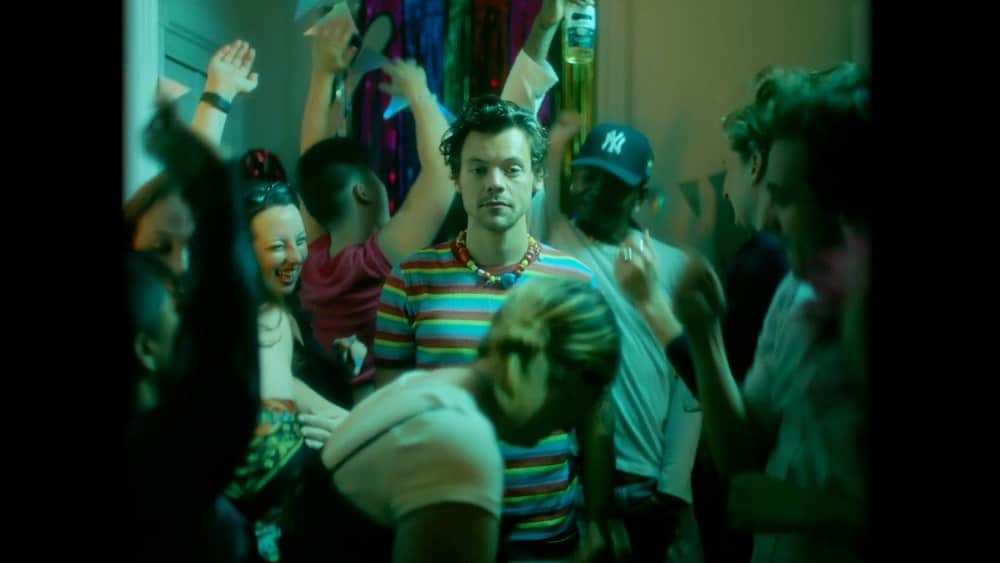 Pleasing
Heavily inspired by the psychedelic aesthetic of the 1970s, Styles's Pleasing is a lifestyle and beauty brand that, according to its website, promotes "joyful experiences and products that excite the senses and blur the boundaries." With '70s music icon Mick Fleetwood serving as the face of the brand, Styles hit the jackpot with his groovy line of eco-friendly and sustainable products, including 12-free nail polish, skin care, and limited apparel. While Styles is relatively new to the beauty brand world, consumers are excited to see what fun, fantastical products are yet to come.
Films
Don't Worry Darling: In this psychological thriller set in the idyllic 1950s, Styles is featured in his first leading role. Alongside Florence Pugh, Styles plays Jack, a loving husband with a mysterious secret. Directed by Olivia Wilde, the film will be released in September 2022.
My Policeman: Based on the book of the same name and set in 1950s Brighton, UK, Styles plays Tom Burgess, a married policeman who falls for museum curator Patrick Hazlewood despite same-sex relationships being illegal at the time. Directed by Michael Grandage, the film is set to release in October of 2022.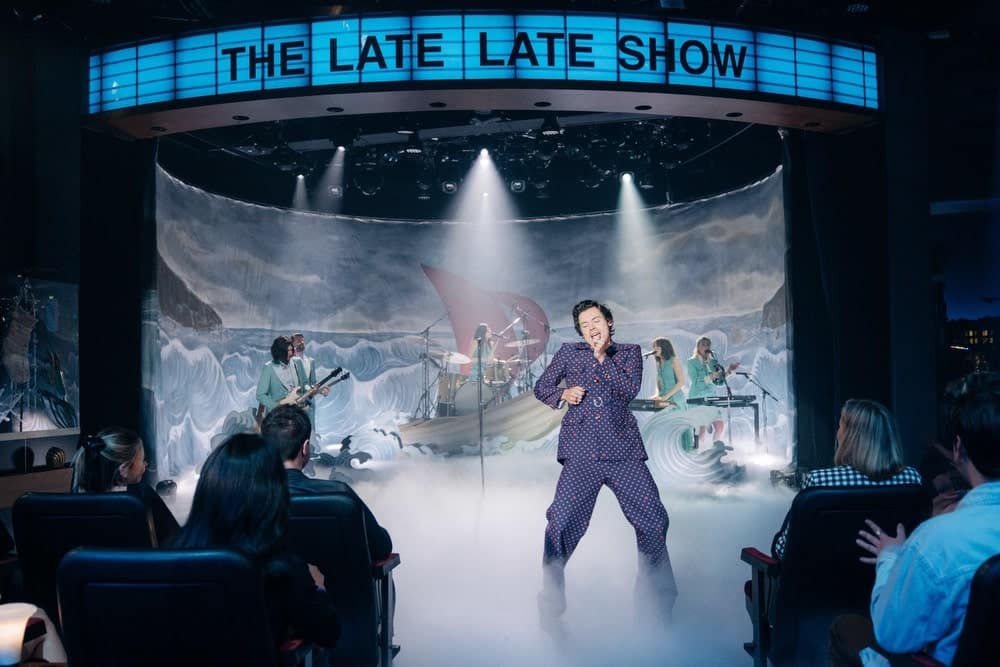 Just remember to always Treat People with Kindness, and maybe we can all make the world a better place.
Marvel
Styles officially joined the Marvel Cinematic Universe in a post-credit scene during 2021's Eternals as Eros (aka Starfox). Because of Marvel's infamous secrecy policy, it is unknown when viewers will get to see Styles as Eros again on the silver screen. However, comic lore suggests a bright future for the character.
Love On Tour Mini Residencies
Styles will settle in and get cozy for extended stays in select cities during his Love On Tour. He will play fifteen shows in Madison Square Garden in New York City and Kia Forum in Los Angeles. Additionally, the tour includes several shows in Austin, Toronto, and Chicago.
There is certainly something to be said about karma; what goes around comes around. Styles has embodied kindness in how he lives, works, and interacts with others. No wonder he is experiencing happiness, success, and goodness in return. Just remember to always Treat People with Kindness, and maybe we can all make the world a better place.
---
Visit HStyles.co.uk to listen, shop merchandise, or find tour dates.
Emma Crowley is a recent graduate of Emmanuel College in Boston, Massachusetts. With a degree in Communications and Media Studies, she is continually amazed at the power and influence social media holds and is always looking for ways to explore this medium.
ARTICLE CATEGORIES