Discover House of Nomad
From the nooks and corners of a house to the statement pieces in a dining room, the most important part of a home's interiors is the character that flows through their design. Unique decor pieces that travel the world and eventually make your home theirs offer excitement, and that's what comes with every home by House of Nomad. With travel at the heart of everything it does, House of Nomad is a full-service studio specializing in full home design, renovations, and new-build projects. Owners Kelley Lentini and Berkeley Minkhorst are travel enthusiasts who source design items from around the world.
Before founding House of Nomad, founders Lentini and Minkhorst, both North Carolina natives, had separate careers but their paths serendipitously crossed several times on various adventures. The duo met in 2016 and founded their business in 2017. As word quickly spread, they opened their flagship studio in their hometown of Charlotte, North Carolina. Extensive worldwide travel sparked their passion for global design and artists who make one-of-a-kind pieces. What once was a hobby for them has become a flourishing business.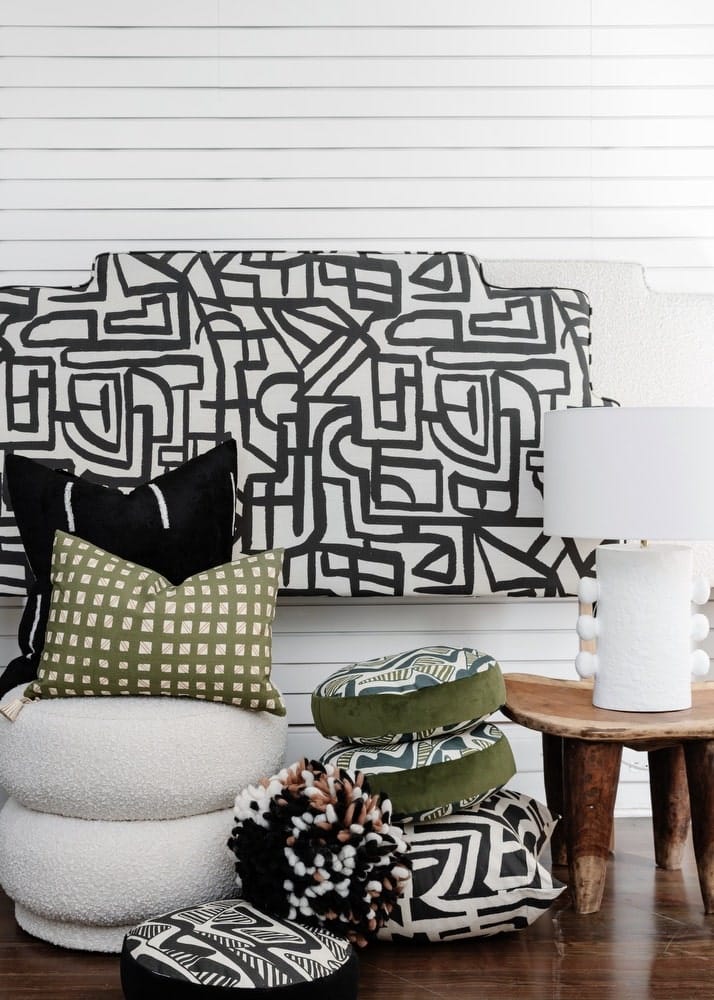 With roots planted in Charlotte, the venturesome founders still traverse in search of new ideas and items to take back home and utilize in their designs. By meeting artisans and vendors at local markets on their travels, they cultivate long-term relationships with them that make their projects even more special for clients. Minkhort comments, "I could listen to the stories of these artisans all day, and I love how their designs have developed over the years." The story behind each item and pattern is as unique as the country it comes from.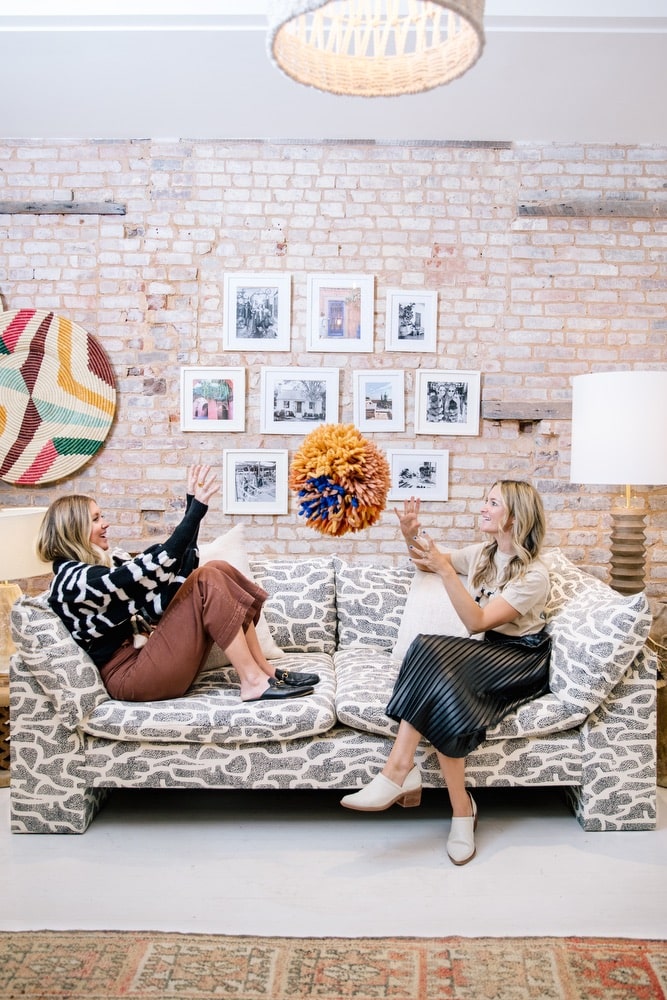 Inspiration comes differently for everyone, whether it's a specific place that fills someone with creativity or a piece of art they see. When asked where they draw their inspiration from, the House of Nomad founders had different answers. Lentini remarks, "It's not necessarily a singular place, but more of the use of color. Places like Marrakech, Oaxaca, and Cuzco top the list." Before moving back to Charlotte, Lentini and her husband lived in Asia, and from there, her love for Japanese calligraphy and all things bold was born. For Minkhorst, her heart has found a newfound love for Africa. She says, "Personally, Africa has always held a special place in my heart. I've been lucky to travel there several times, and I love the incredibly vast cultural diversity and artistic heritage. Every place I have visited in Africa is a new source of inspiration and very culturally and aesthetically different from the last. The geometric patterns and scale utilized are a huge source of inspiration for our designs." Travel fosters creativity and inspiration, and for two artistic nomads, a better career fit couldn't be found.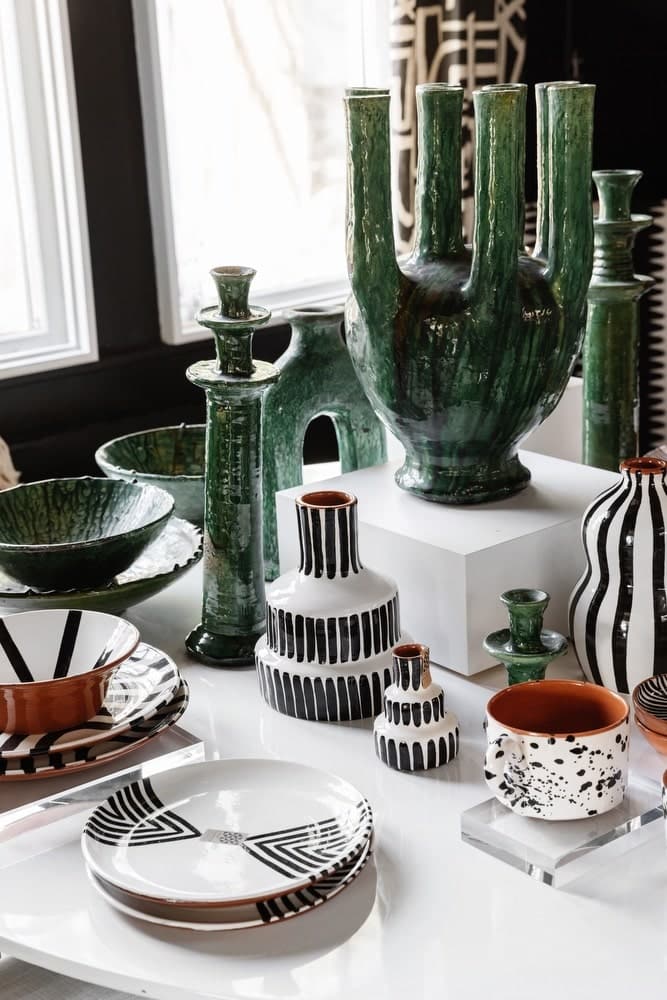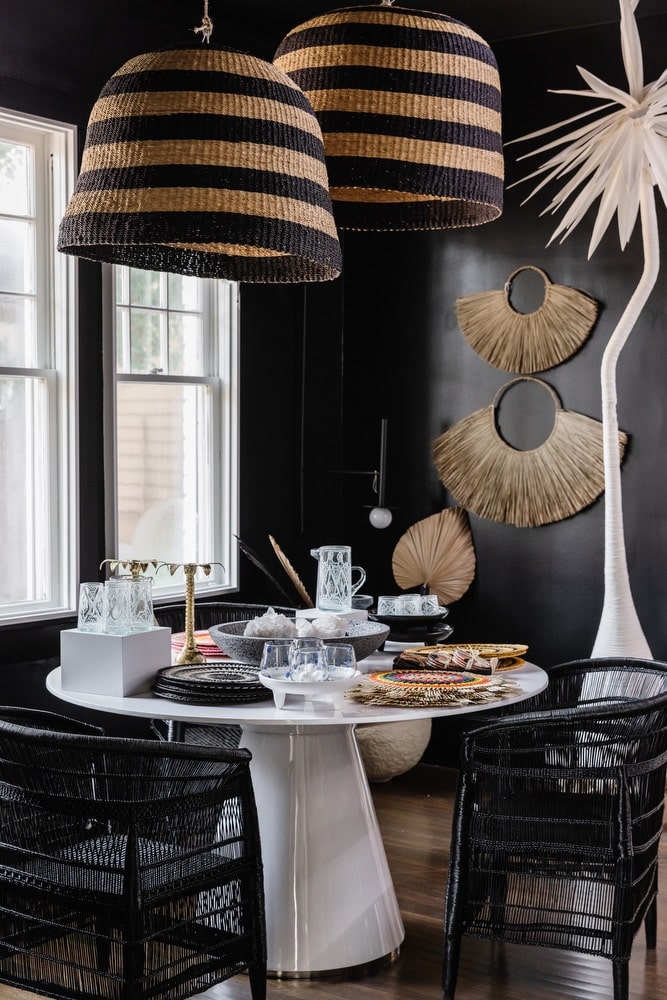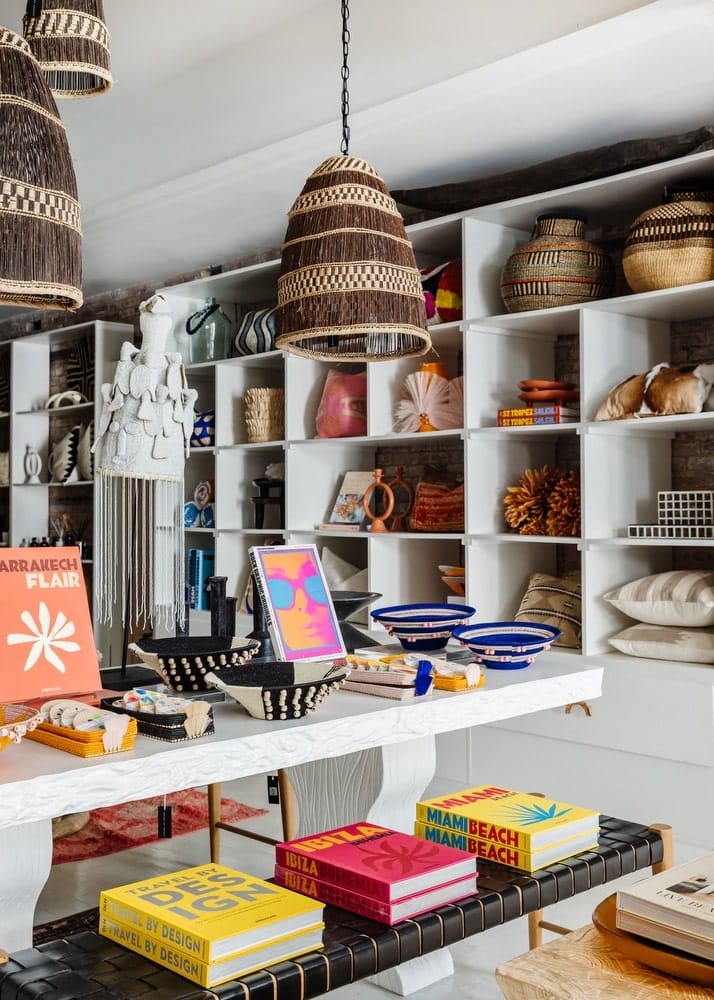 House of Nomad is also known for exclusive items they design in-house, ranging from furniture to wallpaper and fabric lines. They encourage clients to make design decisions based on their lifestyle, travel, and personality, not the latest Pinterest trend. A home is a central place for inspiration to be seen, felt, and received. With a worldwide eye for design, a few of Lentini and Minkhorst's favorite items from around the globe include: the scale of patterns and organic elements from throughout Africa; the playfully paired bright colors from Mexico; the perfectly imperfect tile, pottery, and rugs from Morocco; and the arches and curves from French architecture.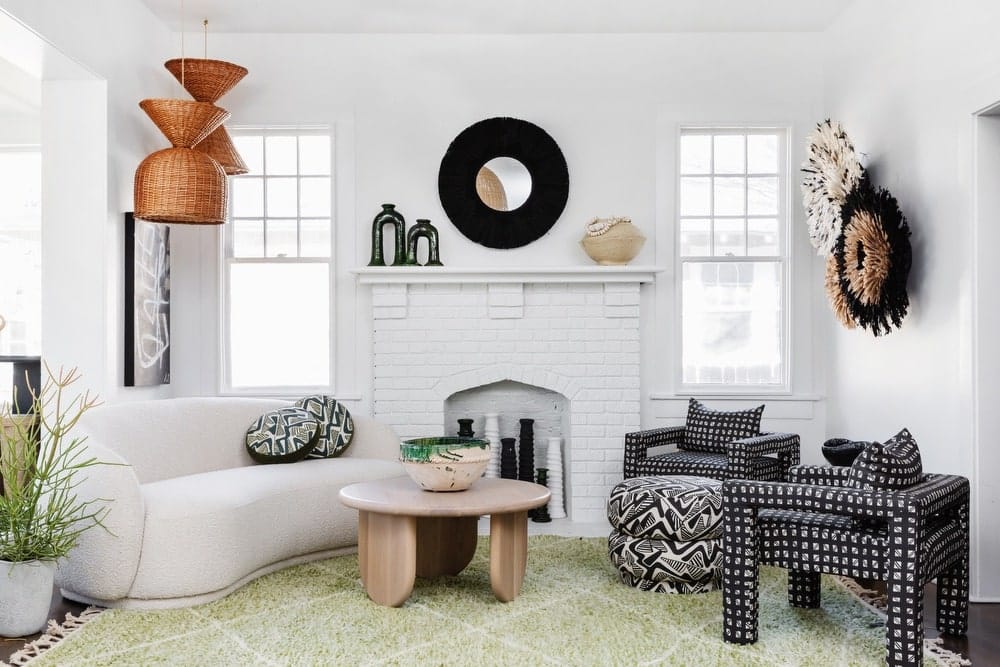 A home is a central place for inspiration to be seen, felt, and received
By blending and layering different design styles, they can create a space where your family can grow and relax. Furnishing homes with celebration for the new and reverence toward the old, a balance is met between cozy and elevated. House of Nomad will give your home a touch of unique and sophisticated design inspired by the world. A friendship that birthed a business now brings its clients the luxury of traveling in style from the comfort of home.
— V —
---
Visit HouseofNomadDesign.com and ShopHouseofNomad.com to learn more.
ARTICLE CATEGORIES