By Anthea Gerrie
What differentiates the great spas of Europe from the many excellent institutions in the United States? Perhaps the answer lies in a focus more on regenerating body and soul than just pure pampering; Europeans think of a "cure" as a process including the elements of nature alongside the usual massages and facials.
From the harvest of the sea to hot mud matured in thermal springs and even the cells of specially bred Swiss sheep, nature is distilled to offer its essential benefits to clients, who are treated more like patients, in the pristine settings of European spas.
When it comes to diet, the strict principles of Dr. Franz Xaver Mayr inform many clinics in the mountains of northern Europe, and although the macrobiotic diet might have been conceived in Asia, the world's first spa to serve foods balancing the yin and yang was in Spain. Gourmet tastes are also amply catered to along France's northern coast and near the thermal springs of Tuscany. Anthea Gerrie gives a rundown on a few top spas worth crossing the pond for:
Clinique La Prairie, Switzerland
Despite the controversy that has raged for nearly eighty years over its "rejuvenating" infusions, the Swiss clinic is a consistent award winner, voted one of the world's top five spas in 2018 by Condé Nast Traveller. This isn't surprising for an institute that has attracted world leaders and royalty since Dr. Paul Niehans started injecting the rich and famous with cells from the embryos of black sheep specially bred in verdant pastures near the clinic, which overlooks the snow-capped Alps on the far side of Lake Geneva.
The shots are no longer offered, but you can still get the sheep cells in what is now described as "revitalization therapy" and stay in the charming Swiss chalet whose austere guest rooms overlook the lake. But now there is a superluxe, hotel-style annex linked to the medical building where dental work, cosmetic surgery, noninvasive cardiac procedures, and more are performed.
Live cell therapy is not compulsory at CLP, which also offers weight management and relaxation programs in gorgeous surroundings. A walk around the lake to nearby Montreux, passing flower-bedecked piers and sculptures, might be the world's most enjoyable form of exercise. The best part for guests is the thorough medical check using state-of-the-art technology that can diagnose conditions like hyperthyroidism, diminished liver function, and osteoporosis in time to take early preventative action. The cuisine, even down to the dishes designed for weight loss, is sublime.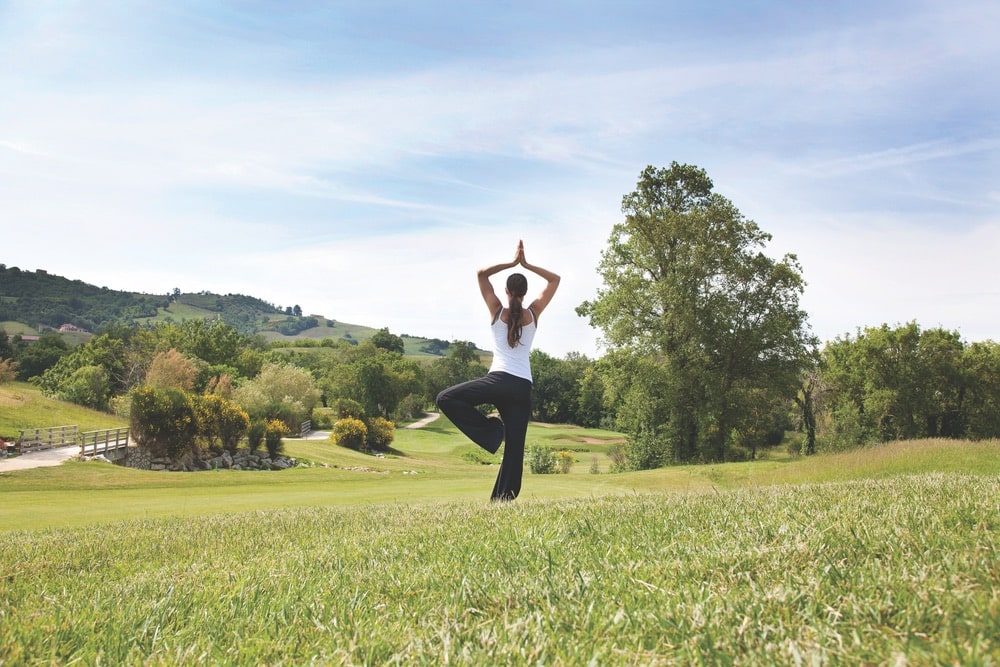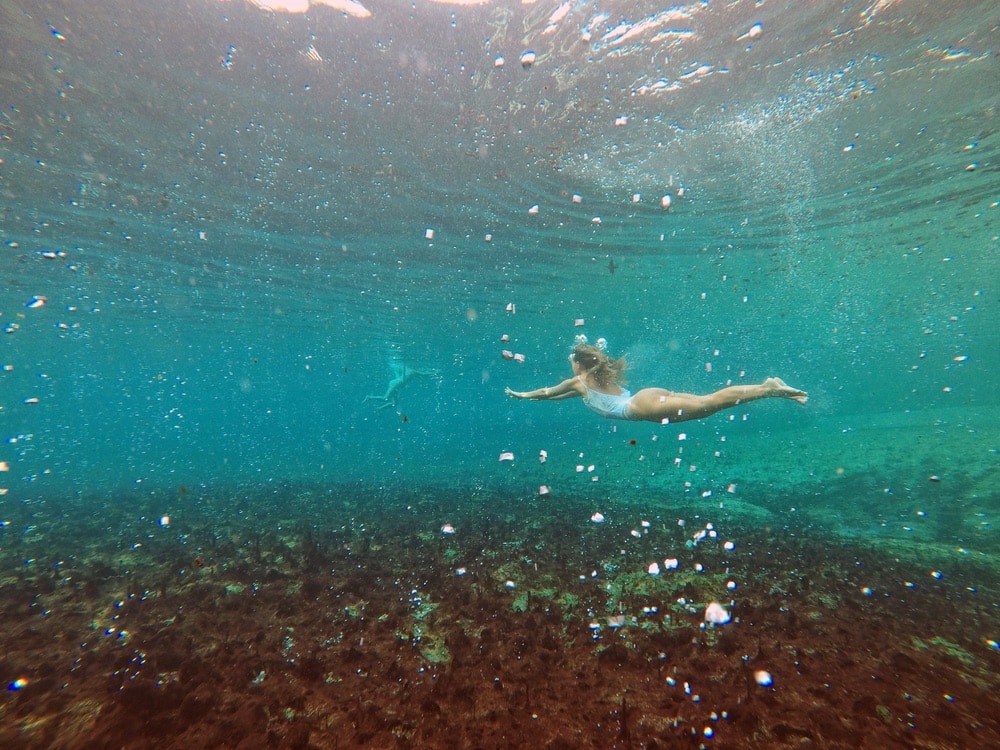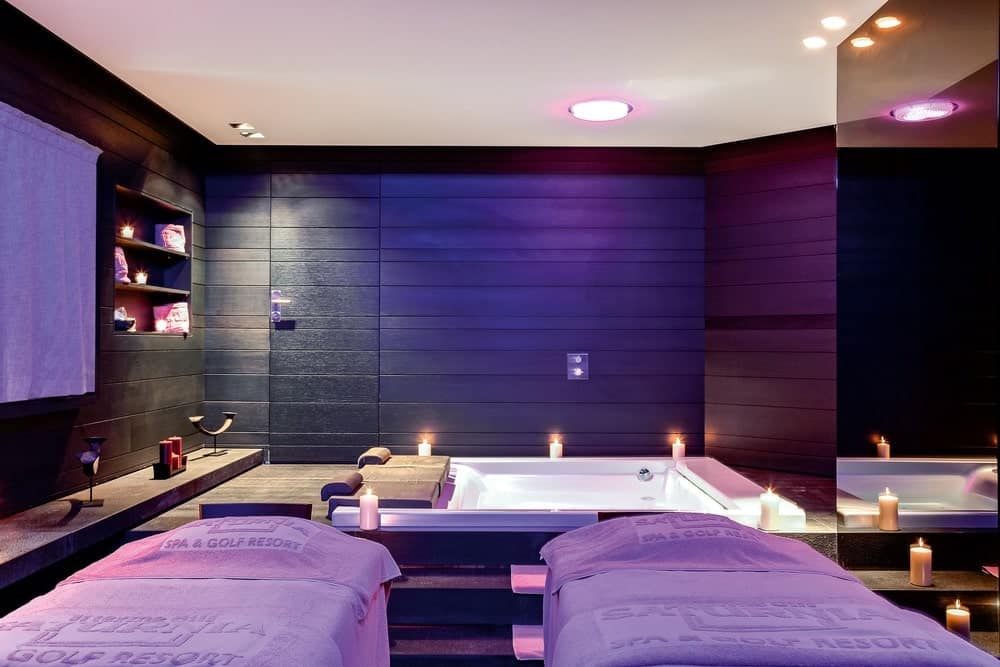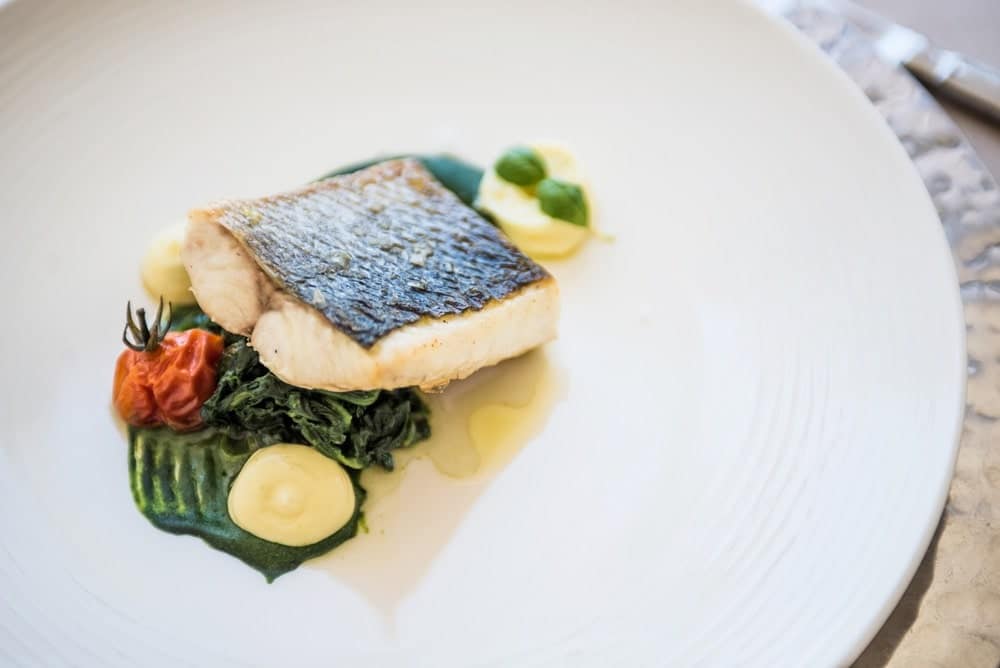 Terme di Saturnia, Italy
If the lake beside CLP is merely therapy for the eyes, Tuscany's thermal waters are all about the mineral benefits. Terme di Saturnia is built over a volcanic crater feeding pure water—at the same temperature as the amniotic fluid that protects us in the womb—into the resort. Along with the antiseptic benefits of the mineral-rich water for the skin, its cardiovascular and pulmonary benefits and its antioxidizing, antiaging effects on the liver are also worth the visit.
While the ever-warm outdoor pools are accessible to the public, the spa's luxuries are reserved for the guests. These include profoundly comfortable guest rooms, a vast spa where treatments with volcanic mud are a specialty, and a restaurant serving the finest Tuscan cuisine, which has attracted approval from Michelin. A word of warning: the waters are so rich in minerals and gases, they can ruin your jewelry, so leave it in your room before entering the pool!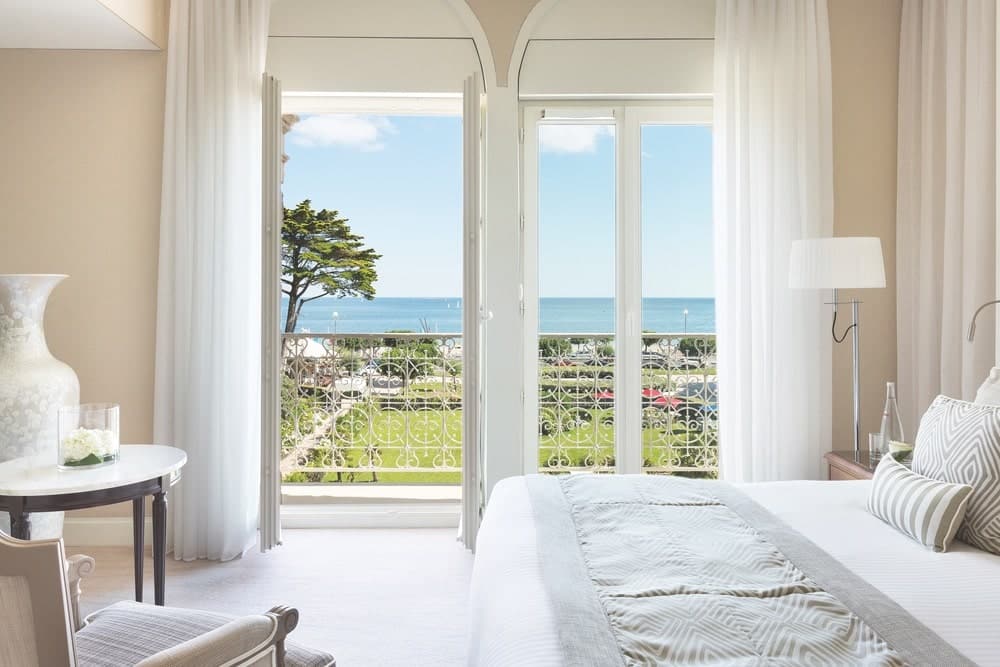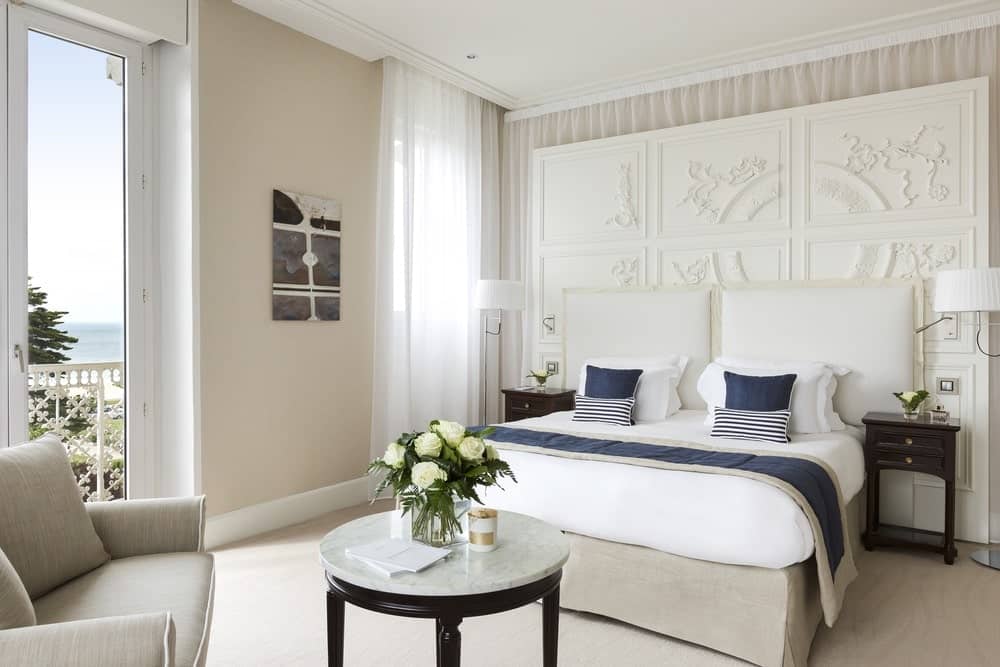 Seawater and Seaweed in France
There's no mud in France's thalassotherapy spas: these are hooked up directly to the ocean to deliver seawater and seaweed therapy to visitors. Whether you choose to soak in a whirlpool of warmed-up ocean water, have saltwater sprayed on your back during a massage, or get wrapped in iodine-rich kelp, the French believe in the benefits of the waves so much that many citizens get reimbursed by health insurance for taking a thalassic "cure."
The French believe in the benefits of the waves so much that many citizens get reimbursed by health insurance for taking a thalassic "cure."
Thalassotherapy spas dot the country's north shore, and one of the most luxurious is the Thalasso Deauville by Algotherm, the elegant resort to which Parisians flock on the weekends. It has two spectacular hotels—the beachside Le Royal and the even more elegant Le Normandy in the heart of town. The owner of these hotels, Groupe Barrière, also operates Le Royal La Baule, a top hotel and thalassotherapy center in Brittany's most elegant resort.
The strict principles for French thalassotherapy—that spas must be close enough to the ocean to draw in fresh seawater through pipes—were laid down in Quiberon, where the first of many centers along the wild and rocky Brittany coast was established fifty years ago. Brittany has many thalassic spas that can be visited independent of hotel stays, but it's especially romantic to head across the ocean to Belle-Île-en-Mer, where the Relais & Châteaux Castel Clara has its own island spa.
HotelsBarriere.com; Castel-Clara.com/en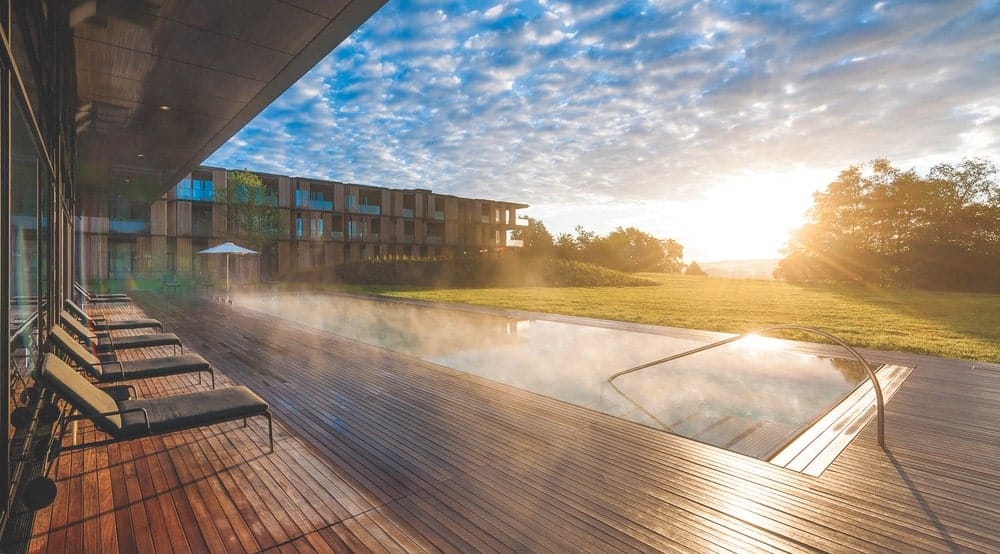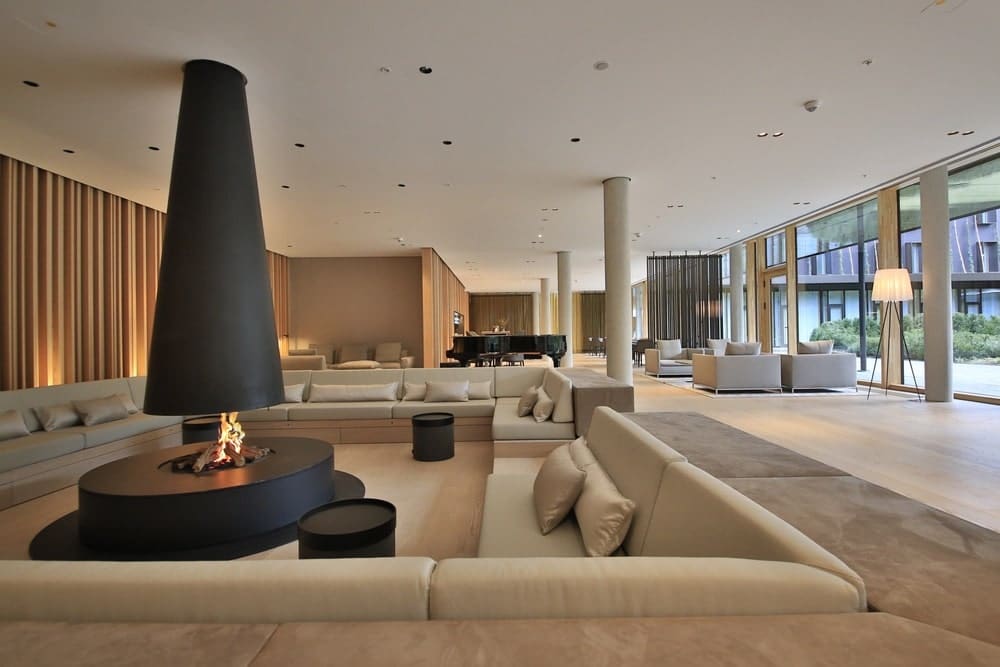 Chewing Therapy and Mountain Air in Germany and Austria
Dr. Franz Xaver Mayr has a lot to answer for. In 1901, he identified that many digestive problems were the result of not chewing food enough, and, as a result, numerous clinics opened in Austria and Germany offering gut health programs based on the Mayr method. One resort brand, Lanserhof, realized that perhaps a diet based on chewing a stale roll forty times per bite and ingesting little else beyond sheep milk yogurt is not for everyone and has filled the gap for an überluxurious spa that makes chewing therapy more palatable. Chewing bread at every meal is still de rigueur, but you can find alternatives to the yogurt at breakfast, delicious soups to soothe the stomach at dinner, and beautifully prepared fish and game for those allowed to progress to a gastronomic midday treat.
There is more than one Lanserhof, but the clinic high above Tegernsee, near Munich, is hard to beat for austere luxury. Its pristine rooms with luxurious bathrooms and huge decks overlooking the mountains punctuate crisp white corridors, and music enlivens a handsome lobby lounge with sunken seating surrounding a fireplace.
Morning exercise in the forest is a particular delight, and there are walking trails, yoga sessions, and electric bikes to borrow, as well as a beautiful outdoor pool. The focus at Lanserhof is distinctly medical, so expect a raft of tests, abdominal massages administered by your doctor, and the option of warm packs laid on your gut by a nurse as you relax your digestive system before lunch. You can also get a virtual colonoscopy here, delivered by a pill attached to a miniature disposable camera.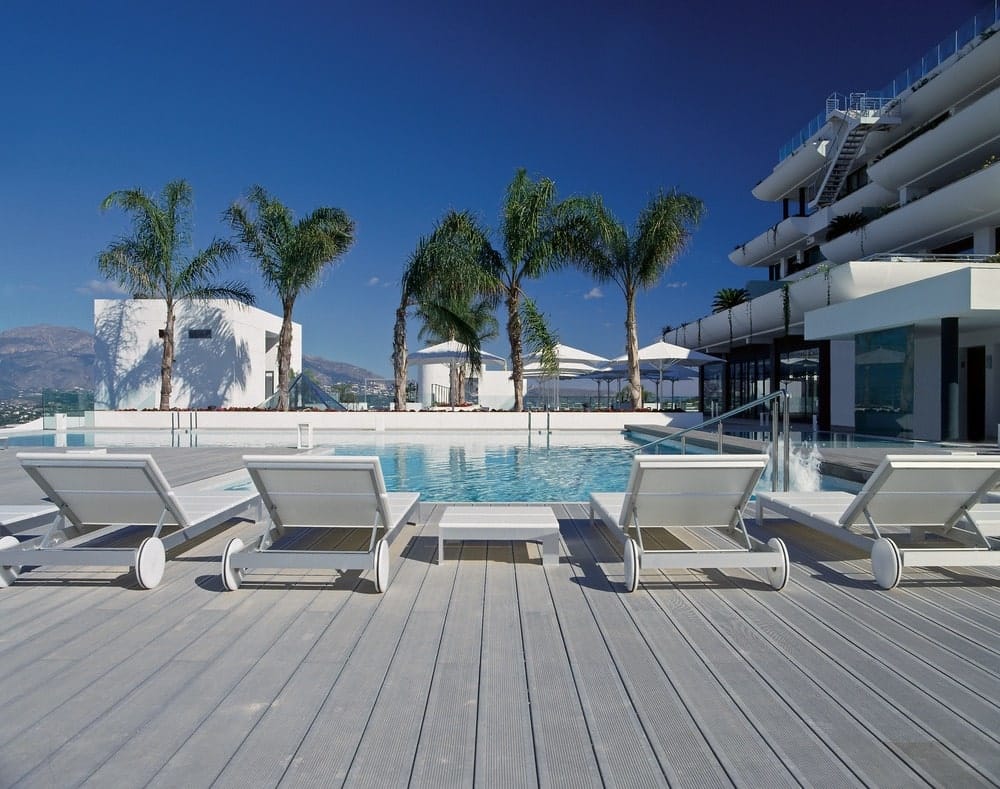 Macrobiotic Luxury in Spain
The SHA Wellness Clinic, high above Spain's Costa Blanca, aims to bring macrobiotic principles to the world in a serious way. Lectures teach not only the importance of balancing yin and yang foods but also eschewing plastic wrap and storing food in glass instead.
There's nothing spartan about the resort's surroundings: rooms are deeply luxe; there are exquisite outdoor and indoor pools; and the restaurant serves gourmet food, even if produce from the deadly nightshade family is excluded along with caffeine. Entrées are mainly based on whitefish, whole grain pasta, and permissible vegetables. The Moroccan-style spa, awash in colorful tiles, has a gentle tepidarium (heated bath) alongside the usual sauna and steam rooms.
SHA offers stress management, smoking-cessation treatments, and weight-loss programs along with optional sleep therapy, cosmetic dentistry, cognitive stimulation, and innovative capillary treatment for hair loss. There's also a track dedicated to promoting healthy menopause, and yoga, tai chi, Pilates, and meditation are all on tap. A highlight of the exercise options, apart from hiking to the picturesque village of Altea, is a beautiful mountain trail that leads to a lighthouse high above the Mediterranean.
— V —
---
Anthea Gerrie is based in the UK but travels the world in search of stories. Her special interests are architecture and design, culture, food, and drink, as well as the best places to visit in the world's great playgrounds. She is a regular contributor to the Daily Mail, the Independent, and Blueprint.
ARTICLE CATEGORIES