By Kelsey Ogletree | 
Photography by Tom Griscom
The style of classically trained photographer Tom Griscom has shifted drastically throughout his career. Now, the edgy Atlanta artist is calling his own shots.
Like many artists, Griscom prefers to work behind the scenes. Dressed in his typical shooting uniform—Birdwell jacket, jeans, T-shirt, and Vans slip-ons—the Atlanta-based photographer blends into the background on set. But one peek at his website, and you'll see that his style is anything but demure.
Griscom's work is colorful, unusual, provocative, edgy, and eclectic. While he mainly shoots people, he's far from your average portrait photographer. "My style of work is both a blessing and a hindrance at times," he explains. "People who want to work with me really want to work with me, but sometimes more conservative clients have been a little scared."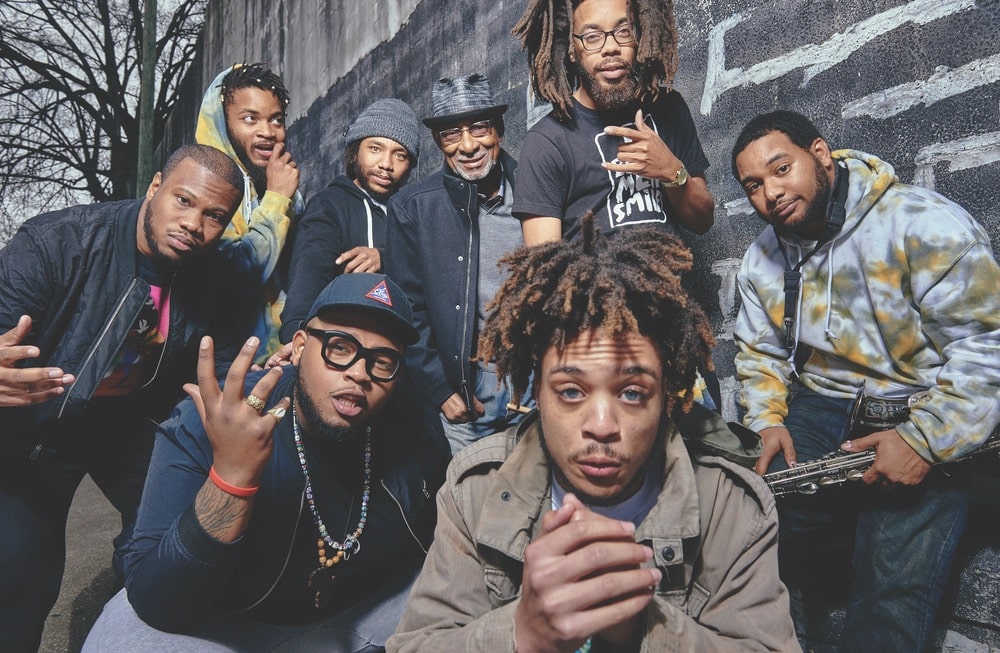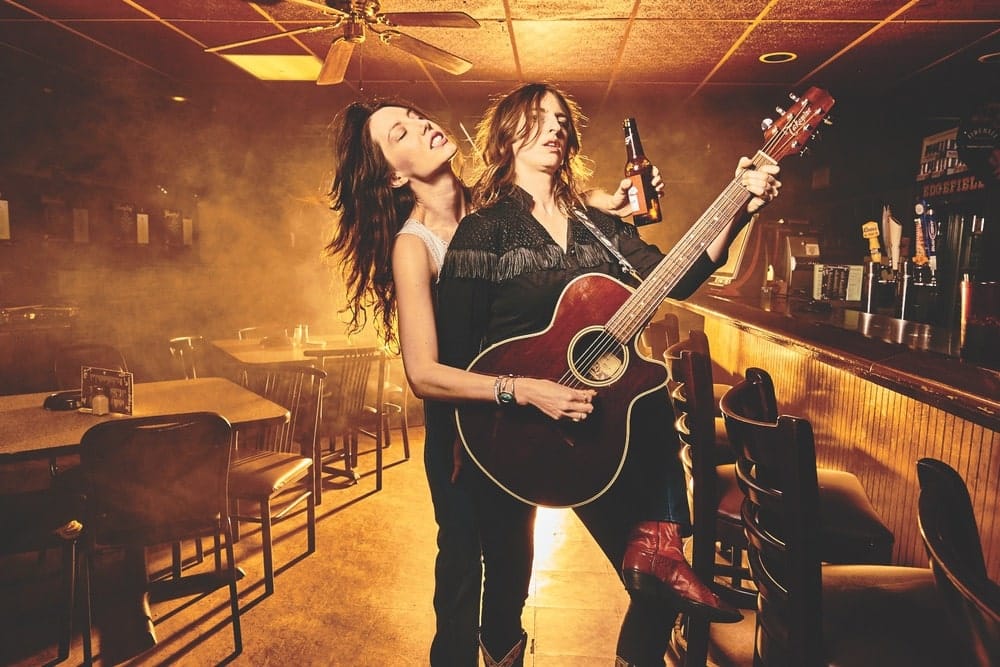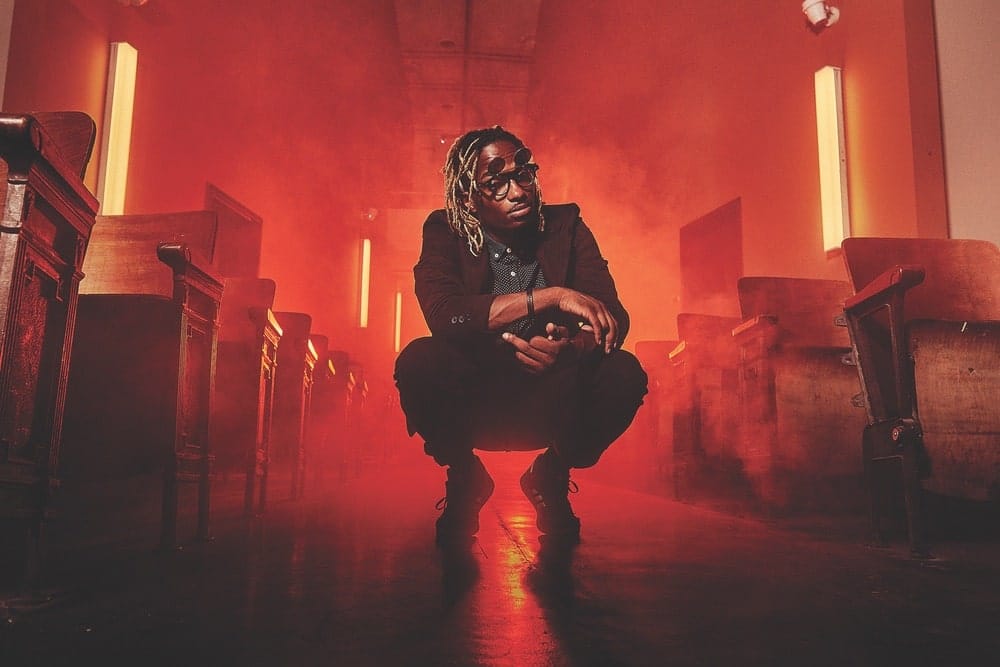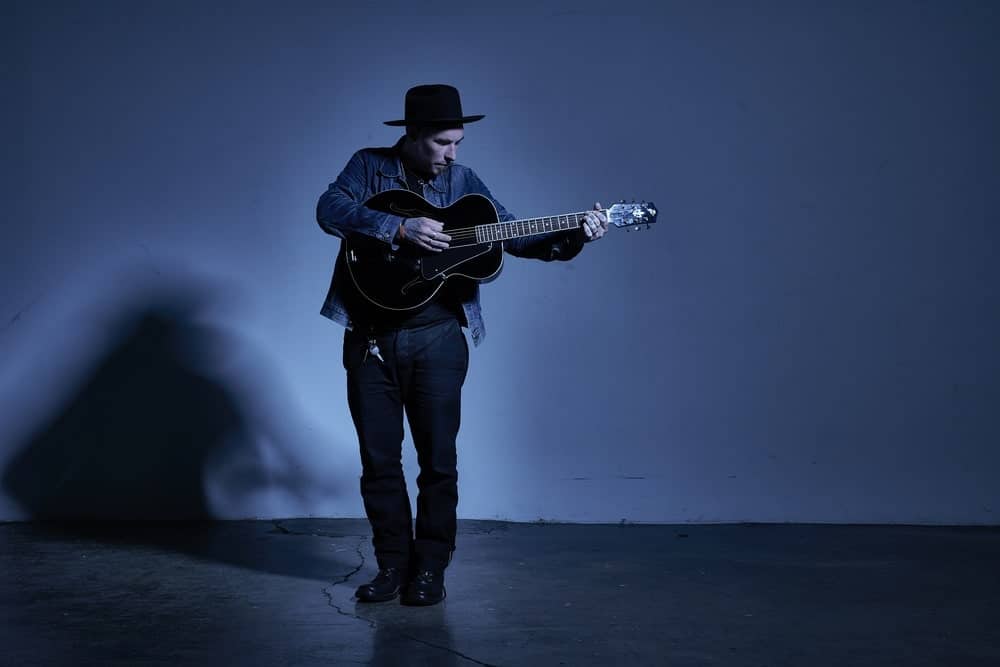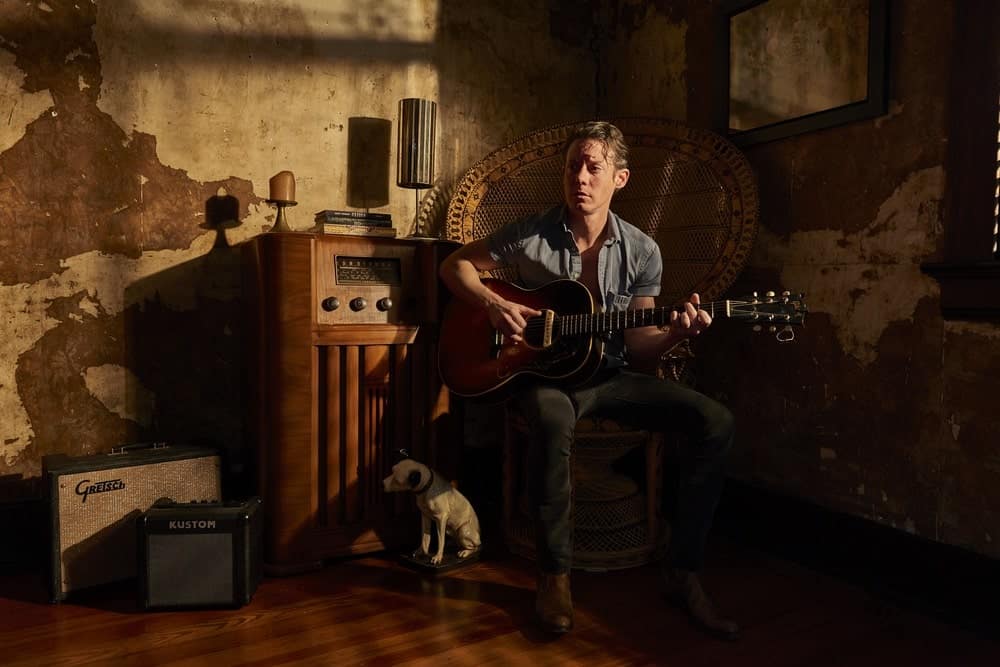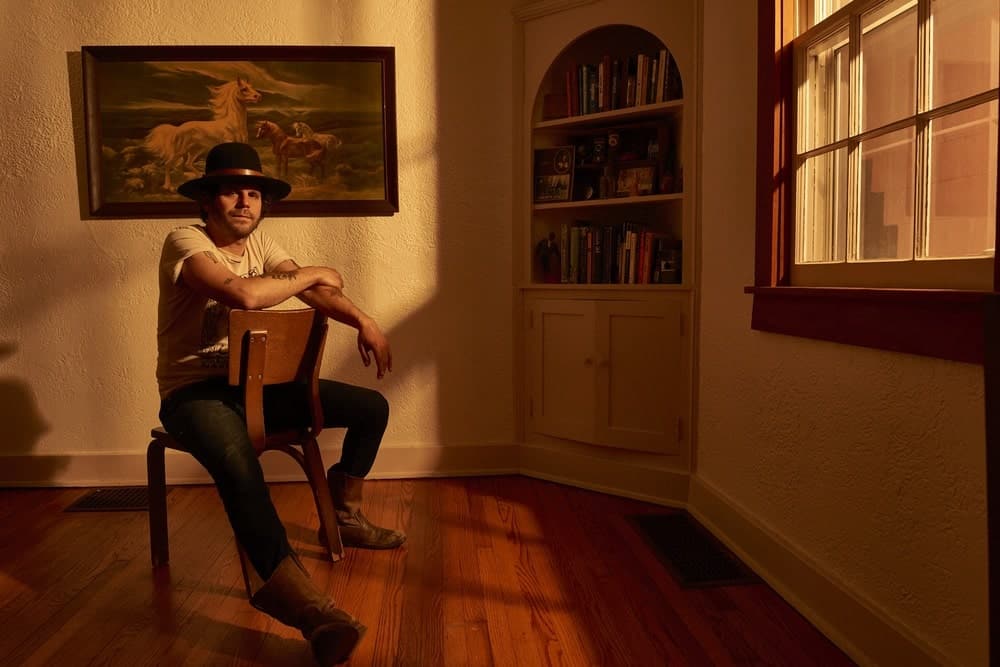 He wasn't always this bold with his photos, however; it's been a long journey to develop this modus operandi. Born in Chattanooga, Tennessee, Griscom spent the first part of his childhood in Washington, D.C., and attended high school in North Carolina. He "floated for a while," working for a restaurant chain before deciding to apply to the Savannah College of Art and Design (SCAD) in Savannah, where he majored in graphic design and illustration. Photography wasn't really on his radar until he was required to take a 101 class, which led to two major revelations for him.
"First I realized I liked photography a lot," says Griscom. "But I also realized I'm going to get so much more out of my education here by doing this. I already knew design and drawing, but there are technical and scientific parts of photography that are not innate." At the time he was at SCAD, photography was still all film based—so learning the chemical aspect of making imagery was phenomenal, he says.
The school was also led by some of the first academic photography teachers in the United States, who had learned under masters like Harry Callahan and Ansel Adams, so the aesthetic was rooted in the 1950s with a focus on fine art and large-format photography. "That was what I went out into the world with, and I quickly found out it was not a very viable way to make a living," recalls Griscom.
"We're always super hard on ourselves when it comes to the work we make, but every once in a while, you'll make something and think, man, that's something."
Continuing his exploration of the country, he moved to New York City after graduation and worked as a photo editor for publications; a few years later, he headed west to San Francisco to attend graduate school and became a studio manager for photographer David Maisel. It was there that Griscom began to gain a new perspective on what a fine art photographer could do, and after another stint in New York shooting stock photo assignments and teaching at the International Center of Photography, he ended up back in the state of his birth—this time in the burgeoning city of Nashville.
It was in Music City that he finally began to hone the work that has become his hallmark over the last few years, finding his rhythm shooting portraits of musicians. One shoot that was transformative for Griscom professionally was with Birdcloud, a country duo of two women known for writing songs with boundary-pushing lyrics.
To prepare, he spent hours watching Birdcloud's videos and researching his subjects. He learned that they were not only musicians but also true performers—so he took that idea and ran with it. Creating his own set within a Nashville bar, he sprayed the back wall with a type of aerosol that thickens the air, creating the look of smoke, and shot light through it. The result was a photo that is still among his favorites, representing the start of a bold new aesthetic in his work.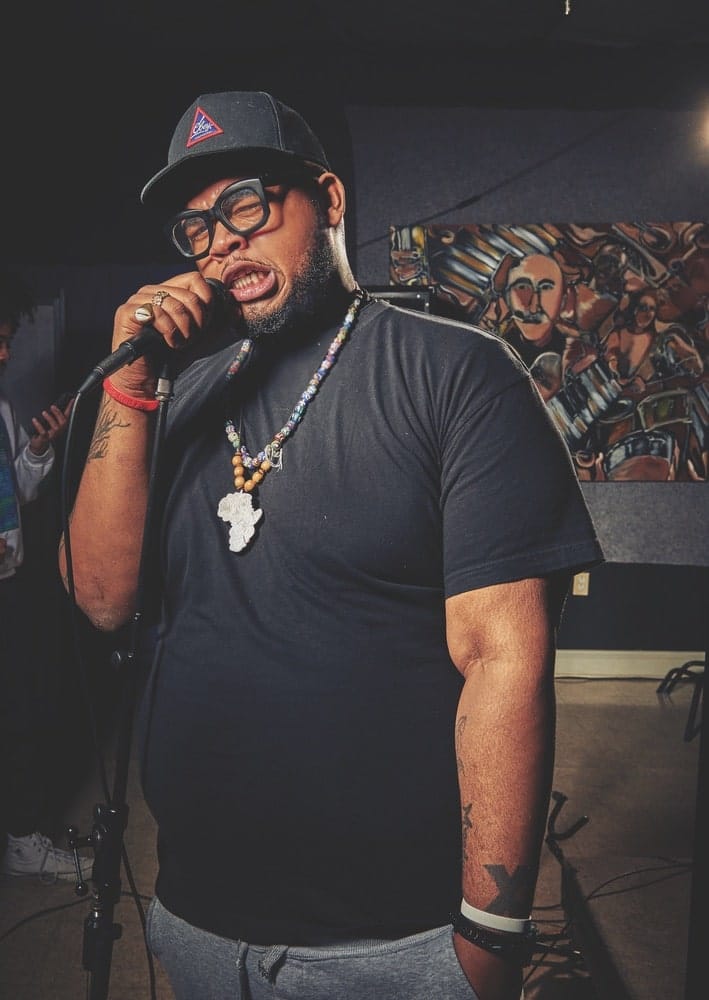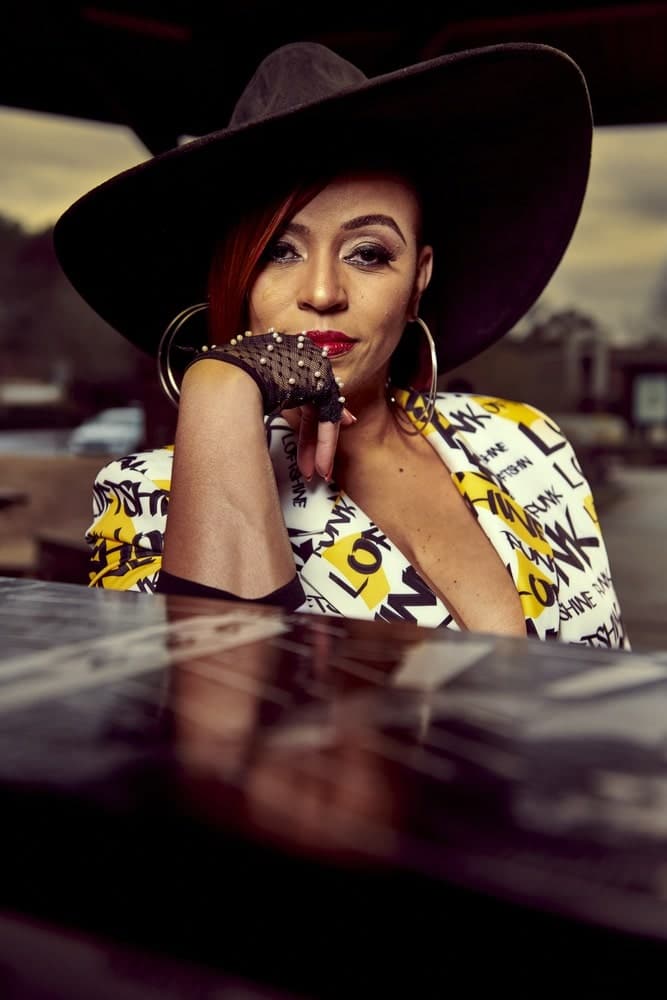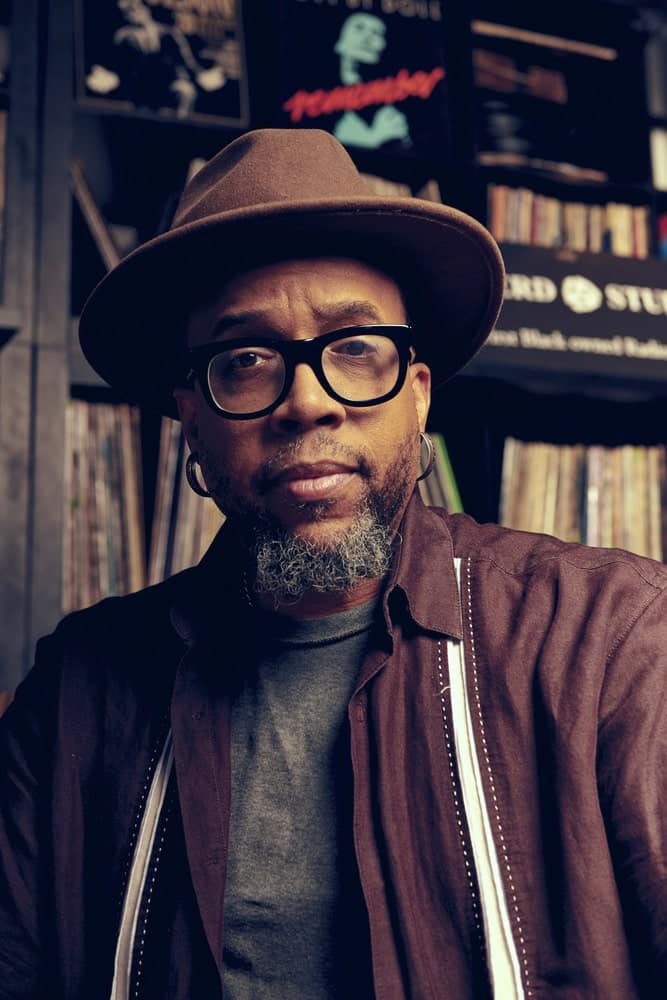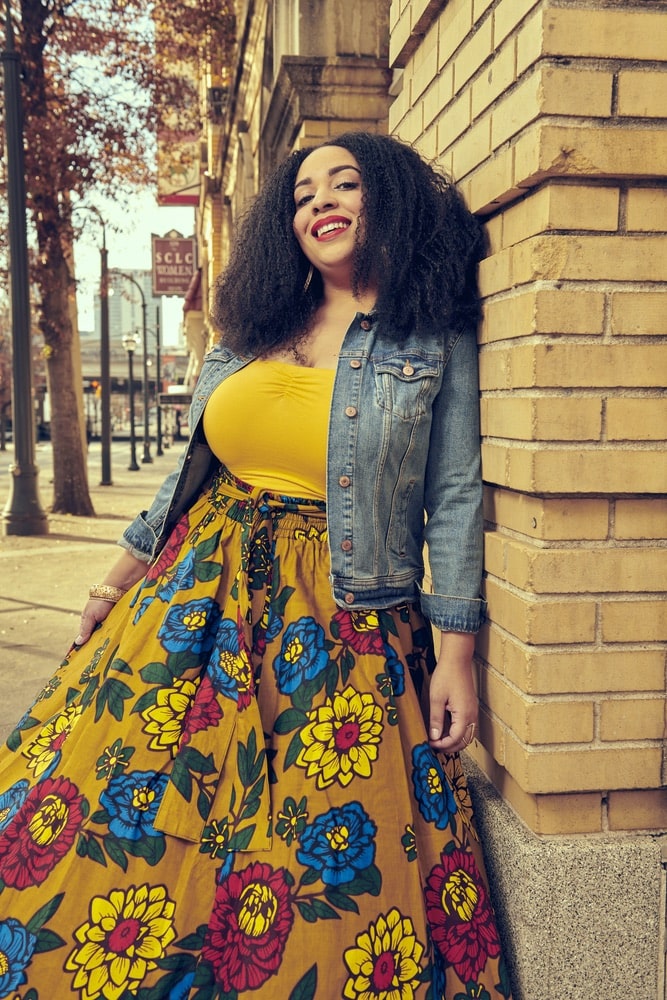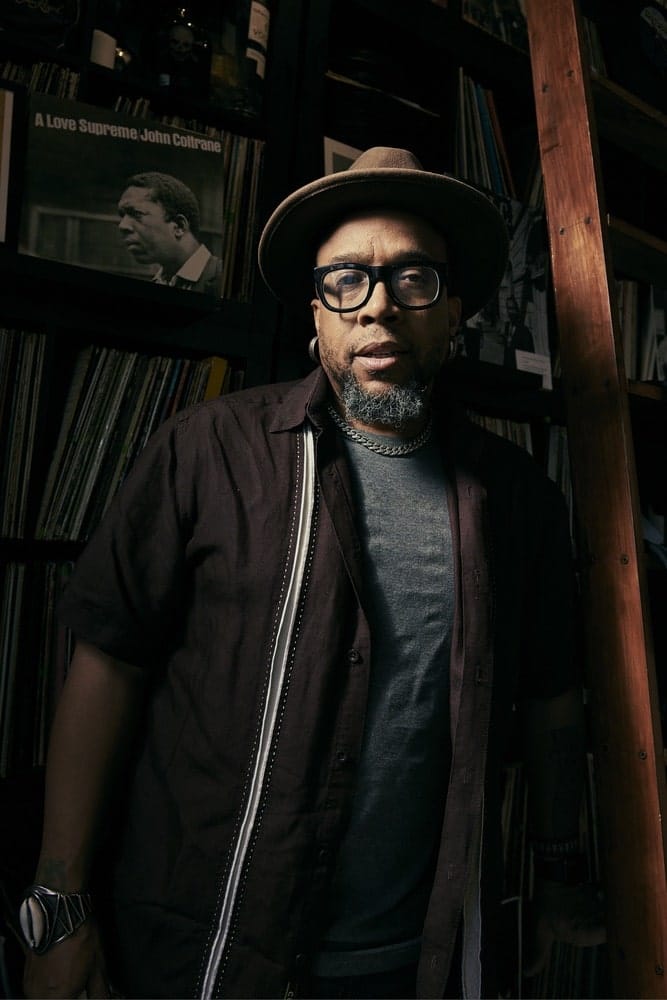 "We're always super hard on ourselves when it comes to the work we make, but every once in a while, you'll make something and think, man, that's something," says Griscom. "I look at that picture and think, yeah, that's a good one."
One thing that makes Griscom's work stand out is that there's not a lot of postproduction trickery going on. There's a controlled chaos to his work, meaning it has many technical aspects, but it's not overly serious. Nowhere was this more evident than with "one of the weirder shoots" he's ever had, he says, which was with John McAfee, the British American businessman who founded the first commercial antivirus software.
The weirdness of this shoot was amplified by a few different factors: First, notorious bad boy McAfee was technically on the run at the time—it was just after the murder of his neighbor in Belize. Second, the shoot was taking place in a random tattoo parlor in Memphis, where McAfee (who was running for president) was getting his campaign slogan tattooed on his chest. Not only was the subject four hours late for the shoot, but he was also being trailed by a Spike camera crew for a reality show and had the team make a run for two handles of tequila before they could get started.
While documentaries and photojournalism-style photography are supposed to be impartial, he says, he can't help but interact with the subject to create art that tells its own story.
"It was all just bizarre, but I was unfazed by it," says Griscom. "I find people really interesting, so I'm more curious than freaked out by anything—and also I'm there because I want to make something interesting with them."
And make something interesting he did: he created a scene inside the tattoo parlor by building out a wall of newspapers behind McAfee, whom Griscom ended up shooting shirtless—naturally—to show off his new ink.
Believe it or not, the McAfee shoot was simply another day in the life. Griscom's work has taken him through many oddball situations, including a shoot for the 2018 movie Mandy (starring Nicolas Cage) involving goblins that "vomited" macaroni and cheese on children. That's to say nothing of the wacky things he's seen happening on the sets of many hip-hop video shoots in his current home base of Atlanta, Griscom says.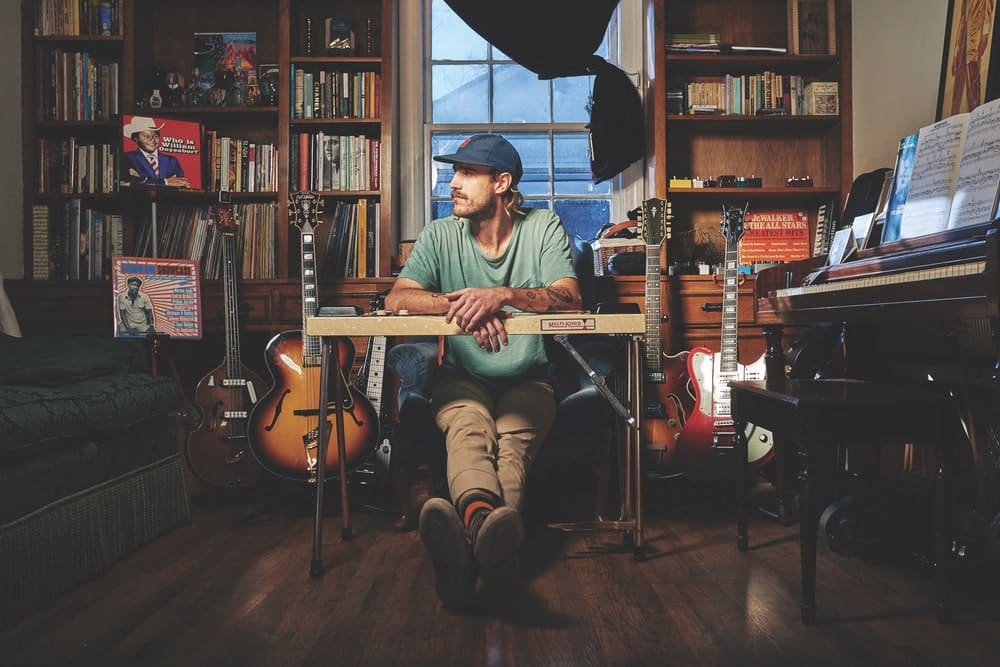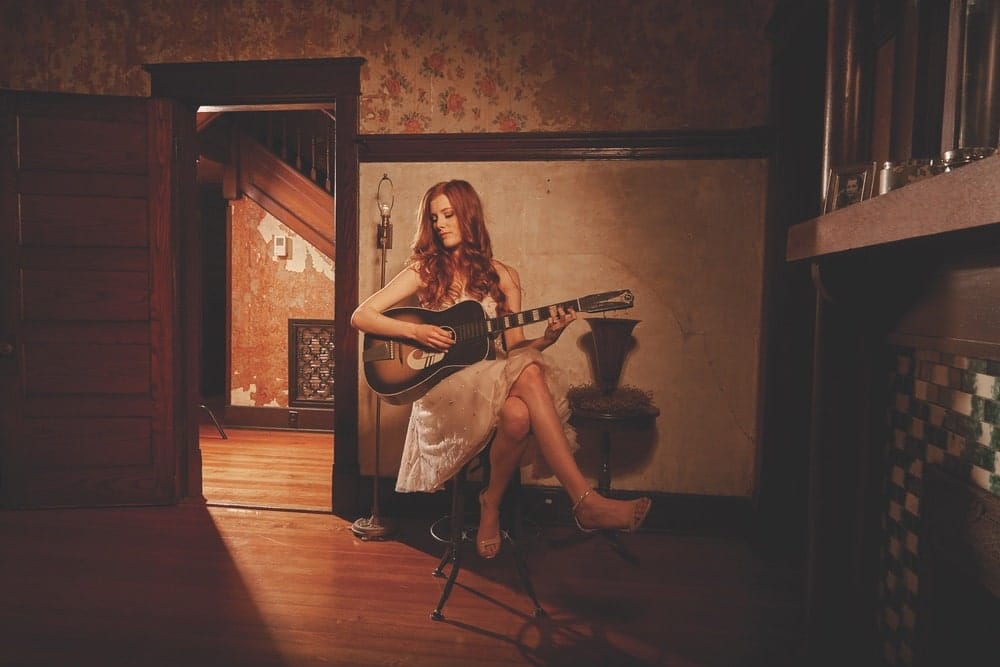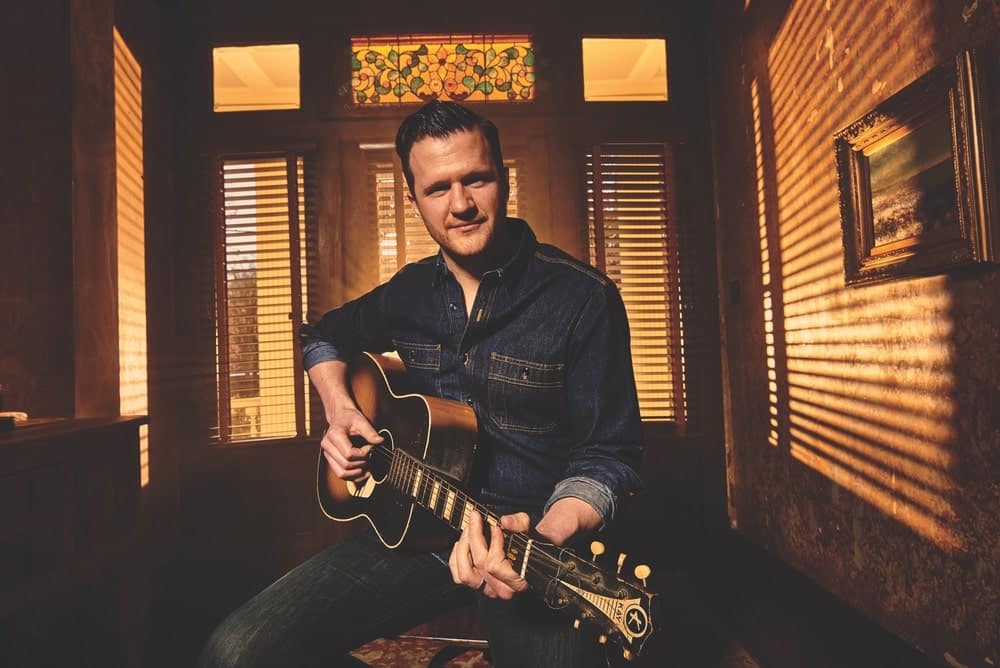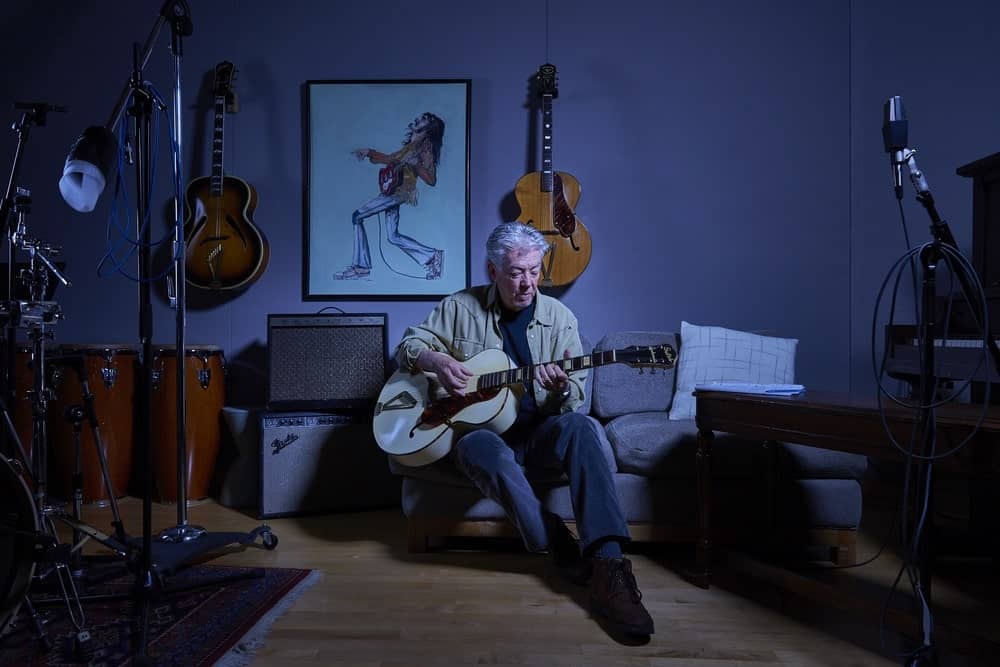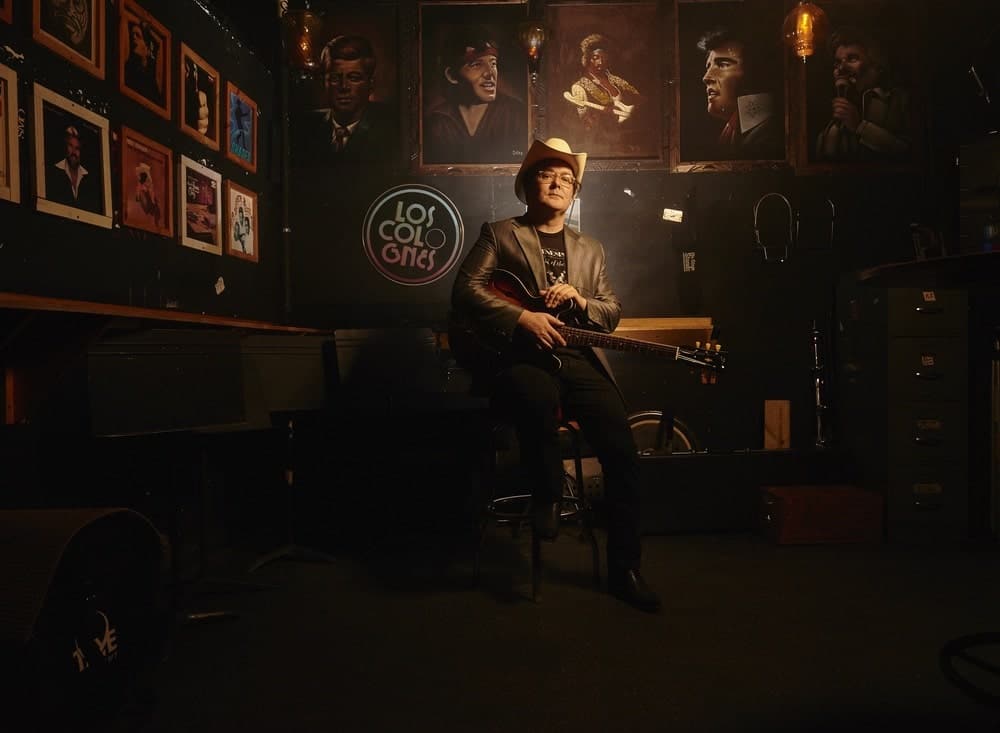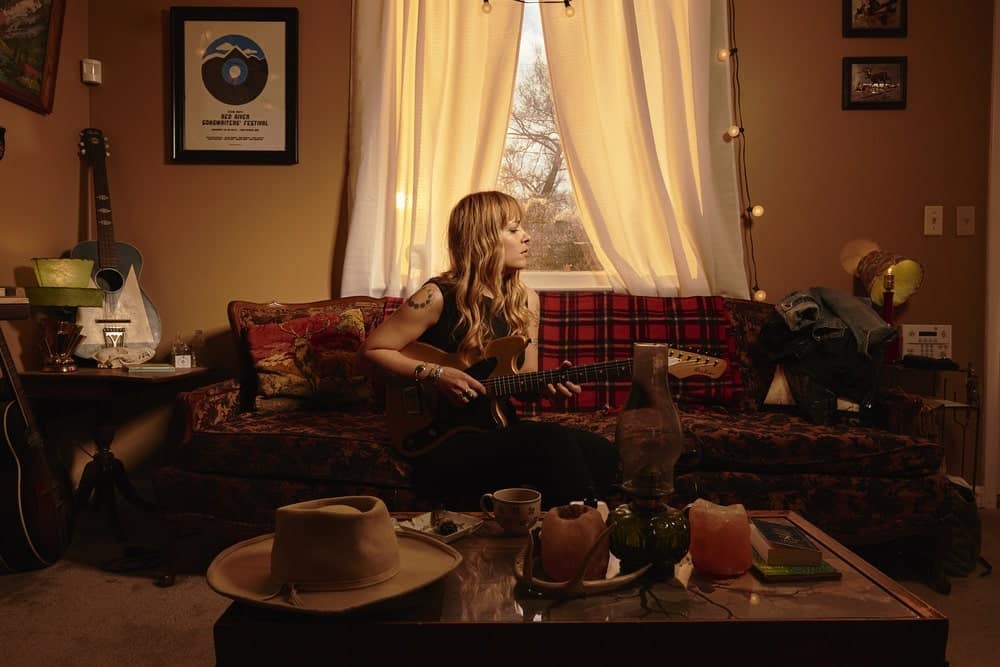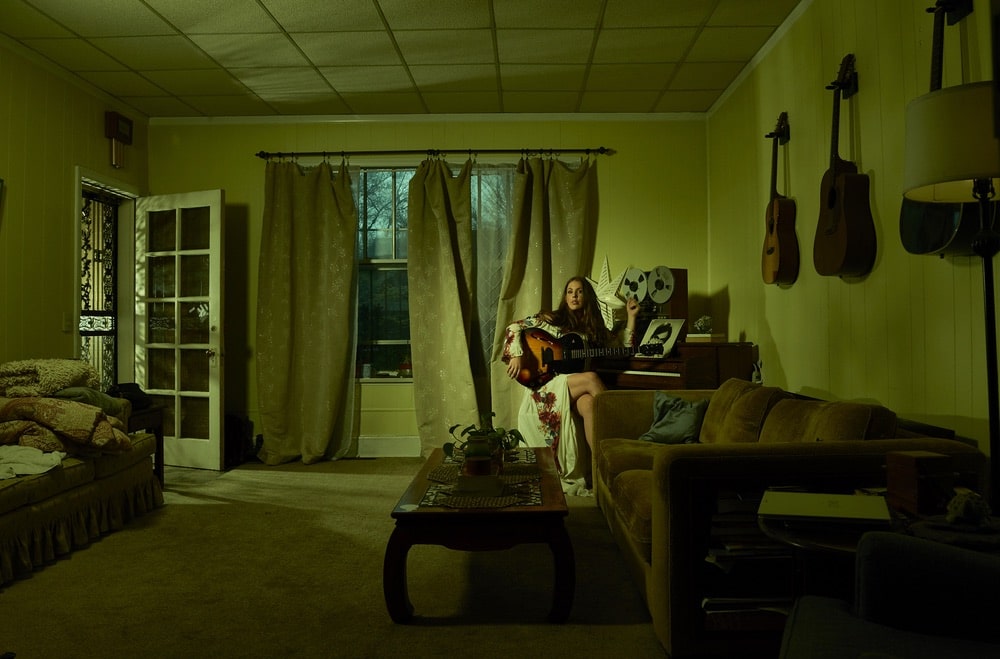 But for all the weird, there's a lot of good in what he does too. For example, he's done documentary work over the years with the organization #WeLoveATL (WeLoveATL.org), highlighting notable events such as refugee resettlement around Atlanta, including in the most ethnically diverse square mile in America. Griscom also worked on a project with the National Center for Civil and Human Rights to profile fifty influential Atlantans who've made differences not everyone knows about—which included everyone from advocates for LGBTQ rights and African American culture to refugees and immigrants.
Ultimately, for Griscom, it comes down to communicating a message without words. "I'm always trying to figure out how to tell people's stories through one photograph," he says. While documentaries and photojournalism-style photography are supposed to be impartial, he says, he can't help but interact with the subject to create art that tells its own story.
"I've grown tired of just taking pictures," Griscom says. "The next evolution was to start making pictures."
— V —
---
To view more of Griscom's work, visit TomGriscom.com or follow along on Instagram @tomgriscom.
Kelsey Ogletree is a Chicago-based writer covering travel, wellness, and design for publications that include Robb Report, Shape, Architectural Digest, and more. Always on the hunt for stories and forever a notetaker, she never leaves home without her mini Moleskine and at least two pens.
ARTICLE CATEGORIES