A Woman of the World
Story and interview by Lisa Burwell | 
Photography by Carlo Pieroni
The sun wrestled with hazy clouds on the cool mid-October afternoon as our photography team ascended to a high-rise apartment at an exclusive Manhattan address. Tina—our host and model—greeted us wearing all black; she wore no makeup, but there was a shade of apprehension on her face. She is a confident and natural beauty, yet she appeared a little fazed by the presence of our six-person creative team when added to the three stylists already present in the comfort of her private abode. After exchanging introductions and politely offering refreshments, she disappeared to prepare for the first performance. With another pressing engagement looming on her schedule, we had a short hour and a half to make magic: setup, hair, makeup, three wardrobe changes, and breakdown. An example of efficiency, it wasn't long before Tina reemerged, looking regal and stately in a fashionable white blouse neatly tucked into a Carolina Herrera black silk faille skirt. Simply put, she looked exquisite. As someone who has had a mind-blowing publishing career, Tina is responsible for some of the most celebrated covers in magazine history. One such example is the groundbreaking and provocative Vanity Fair cover featuring then-pregnant Demi Moore in her birthday suit, which was orchestrated by photographer Annie Leibovitz—a decision that is still remembered as being bold, daring, and well ahead of its time. Creating a buzz is what the magazine publishing world is all about—and there may not be anyone more legendary at it than Tina Brown.
The Back Story
Tina Brown, former editor-in-chief of Tatler, Vanity Fair, and The New Yorker, founder of The Daily Beast, and author of The Diana Chronicles and The Vanity Fair Diaries, needs little introduction. A global media influencer and a change maker, Tina was named a Commander of the Order of the British Empire in 2000 by Queen Elizabeth II for her success in journalism, and in 2007, she was inducted into the Magazine Editors' Hall of Fame by the American Society of Magazine Editors. She founded Women in the World (WITW) in 2009 to bring together women leaders, activists, and political voices from around the world with the purpose of sharing their stories and offering solutions for building a better life for women and girls. In 2014, she launched Tina Brown Live Media to expand WITW internationally. I had the pleasure of first meeting Tina in Charleston, South Carolina, last fall at the 2018 Charleston to Charleston Literary Festival. VIE was the proud sponsor of her segment of the festival lecture series where Tina discussed some of her most notable life experiences and her recent memoir, The Vanity Fair Diaries, which was named one of the best books of 2017 by Time, People, Amazon.com, The Guardian, Paste, The Economist, Entertainment Weekly, and Vogue.
A Global Force
Held last April at the David H. Koch Theater at Lincoln Center in NYC to a sold-out audience, the 2019 Women in the World Summit commemorated its tenth year of bringing live journalism to the stage. Tina took the podium with quiet confidence as she welcomed summit attendees to the star-studded journalism extravaganza and introduced her first speaker—Oprah Winfrey. Oprah was powerfully engaging and, as one might expect, gifted everyone in the audience with her new book, The Path Made Clear: Discovering Your Life's Direction and Purpose. In her keynote address, she offered her vision to answer the crucial question posed at this year's WITW summit: Can women save the world?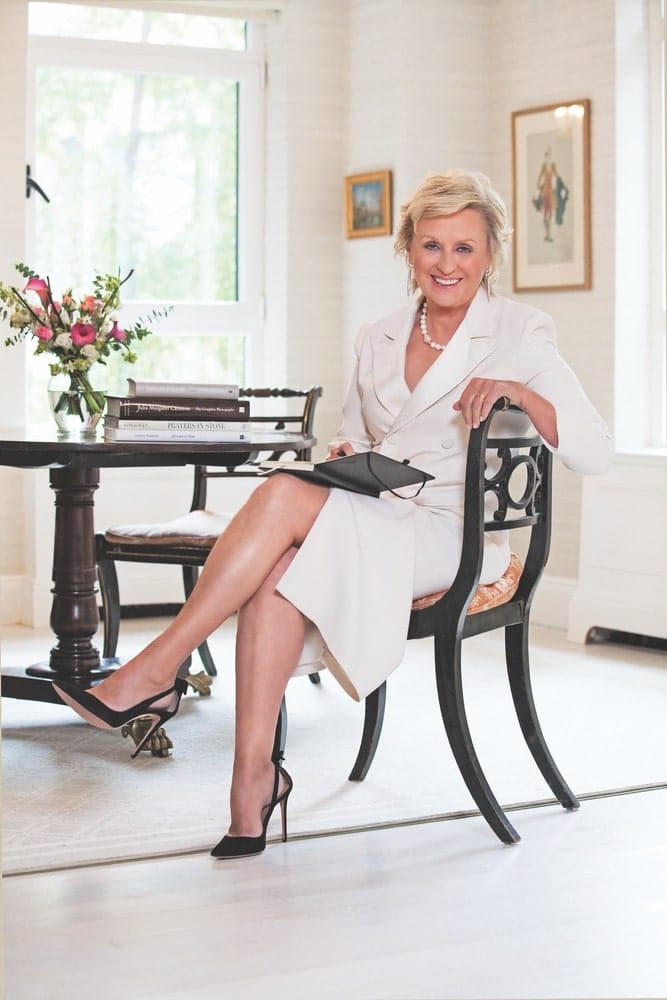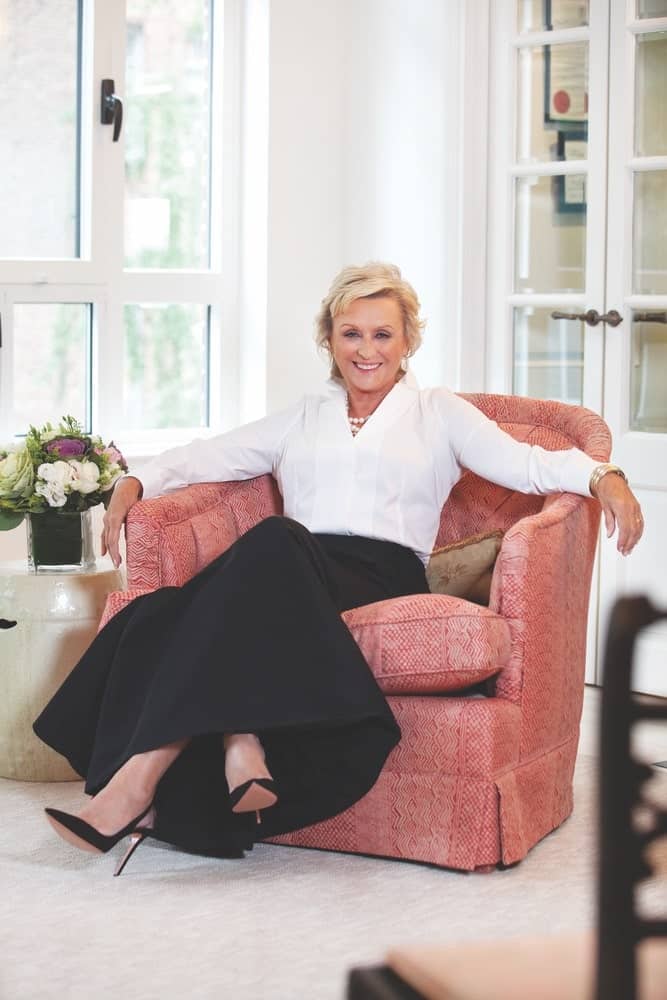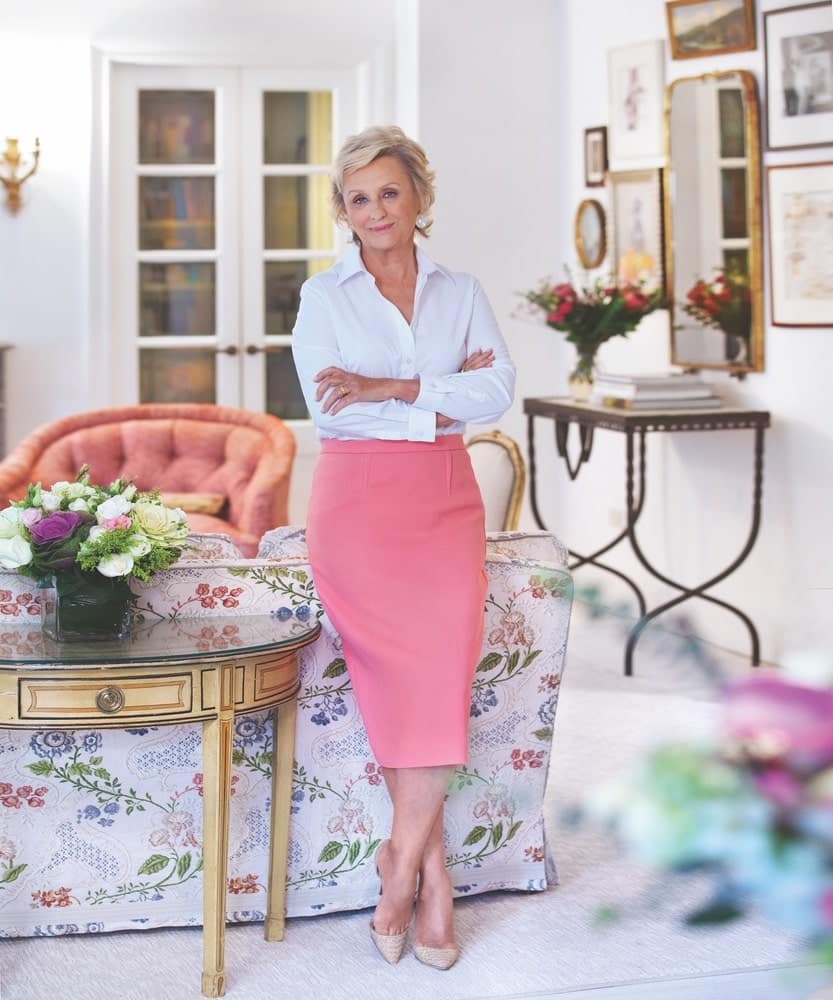 TINA BROWN LIVE MEDIA
Women in the World Summit
VIE: Was it always a dream of yours to create a global media platform (WITW and Tina Brown Live Media) when you were making your mark at Tatler, Vanity Fair, and The New Yorker?
Tina Brown: To some degree, in looking back to when I was with The New Yorker, I wanted to expand it globally then, but there wasn't any interest in doing so. What I am doing with WITW is a combination of live media and magazines as well as incorporating digital so it's a multiplatform stage. The summit is a platform for our time. We need to offer live media more and more to discuss and shed light on so many topics that are not being considered or discussed. Shortly after leaving The New Yorker, I turned to live media when I founded The Daily Beast. WITW looks at the world through the eyes of women and that is what makes this platform so important. Some countries—many countries—are not even getting coverage in the media, and this platform allows us to tell these important stories. I'm thinking about the poignant speaker at WITW 2019, Lina al-Hathloul, pleading for her sister, the Saudi Arabian activist Loujain al-Hathloul, who was arrested while championing women's right to drive and is now awaiting trial; this is just one example of many that are not being covered. Even with Syria and all that is going on with the Turks invading Syria this morning. A few years ago, at WITW, we had a Syrian doctor tell us what it is like to be in the war-torn area and how gruesome it is. This, and so much more, is not being covered or talked about and we are doing such important work to champion women.
VIE: Do you think the clout you've amassed with a seemingly endless sphere of influence set the stage for Tina Brown Live Media to be birthed and thrive?
TB: I have always had an avid curiosity and an instinct for news. I'm a news junkie and I wake early to devour news, spending at least two hours every day diving into the world news on multiple channels—that includes digital and print and, of course, The New York Times. I cover a wide range of topics.
I have always had an avid curiosity and an instinct for news. I'm a news junkie and I wake early to devour news.
VIE: You had already amassed a legacy in the publishing world with your name known in several countries. When you founded Tina Brown Live Media, was the core value to further the legacy of being a media mogul or a global humanitarian? Maybe a little of both?
TB: First and foremost, I have always been a journalist and storyteller. I would say I still veer toward the journalist side on the WITW platforms, but that merges with humanitarian causes when we are able to tell stories that are not being told.
VIE: You have had a stellar career going from one success story to another. Have you ever had a failure, and if so, what did you learn from it?
TB: I have. You know about Talk magazine and my partner, Harvey Weinstein, and all that went on with that. That was a horribly painful period of time in my life. I loved that magazine and the covers looked so good and would still look good on the newsstands today. It really was a great magazine and idea. Talk magazine was a painful and searing experience for me and sometimes you just have to forge through. I rebounded from the disappointment of Talk magazine by shuttering and immersing myself in writing my book The Diana Chronicles, and that was the best antidote to get over the sting of that experience. In looking back, this actually saved me from that failure. My partner Harvey Weinstein was not a good choice and that would be revealed years later how bad it was or could have been. I really liked what we were doing and some of the covers were so fresh and would even work in today's climate and be fresh even now.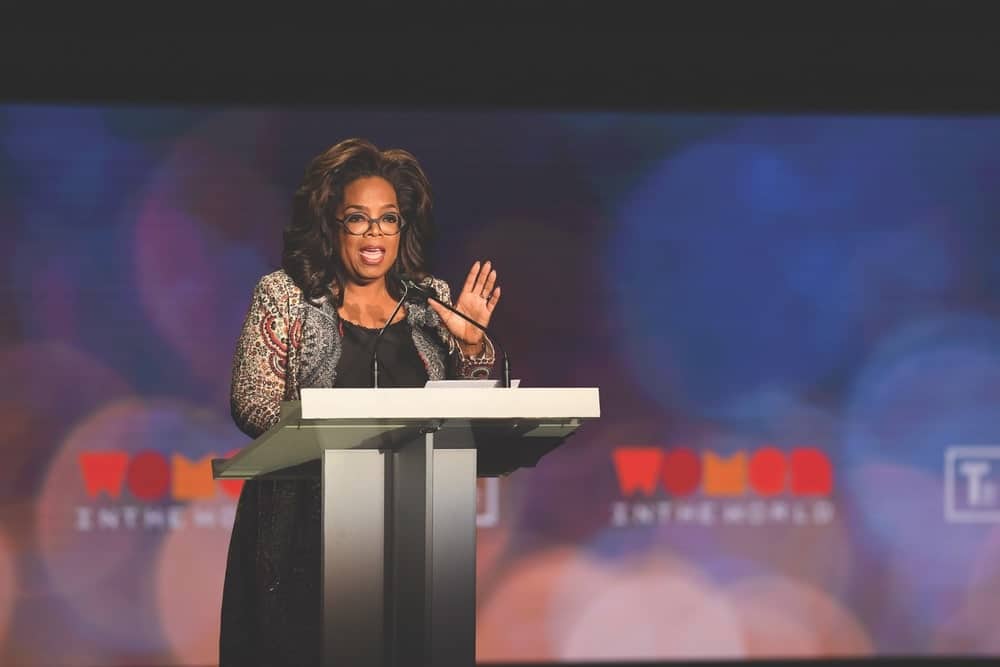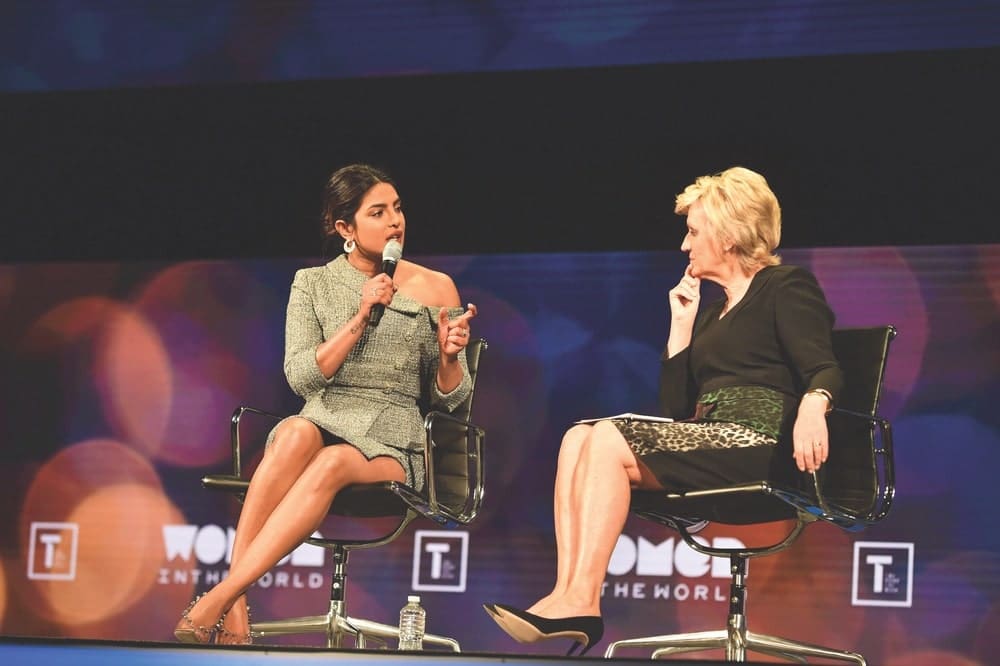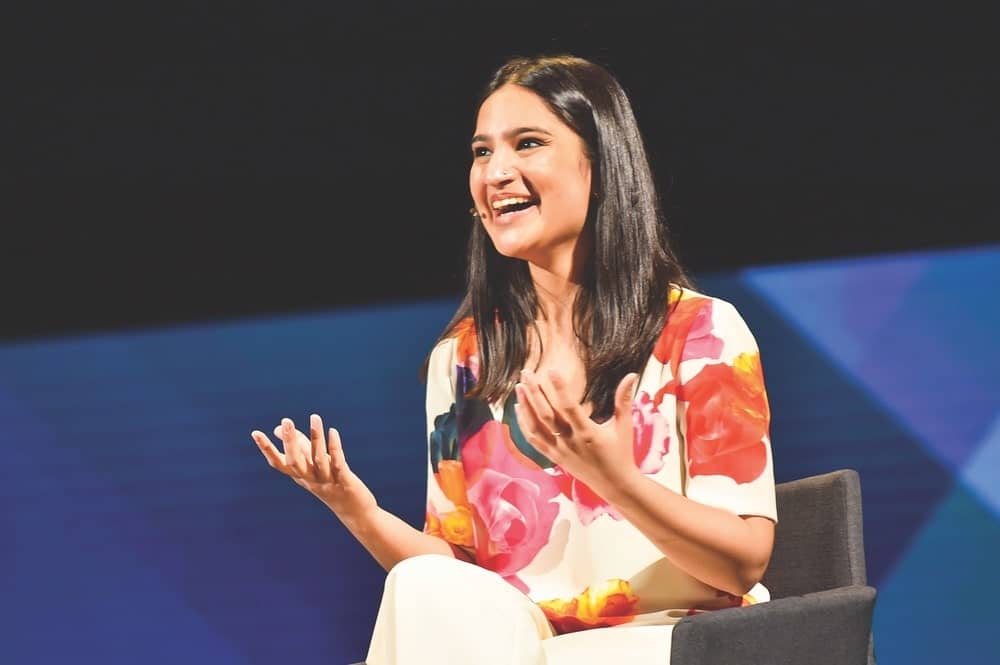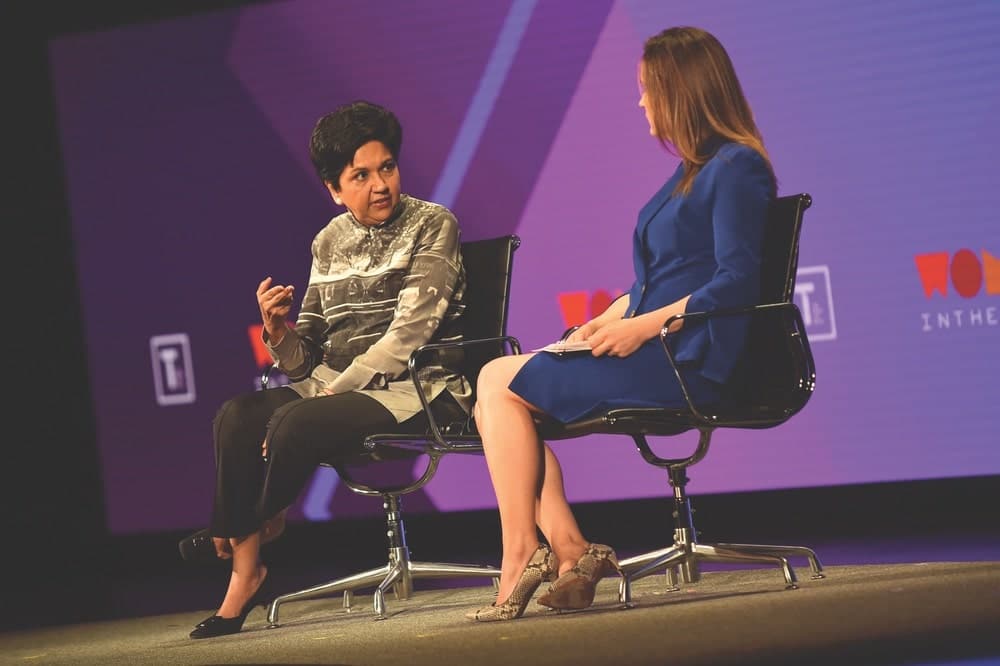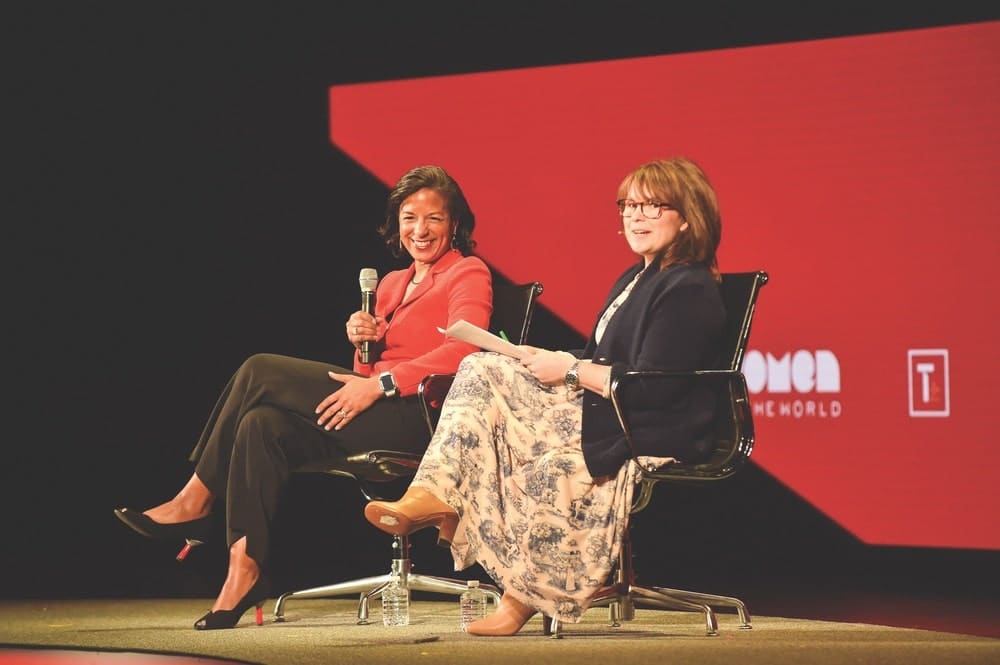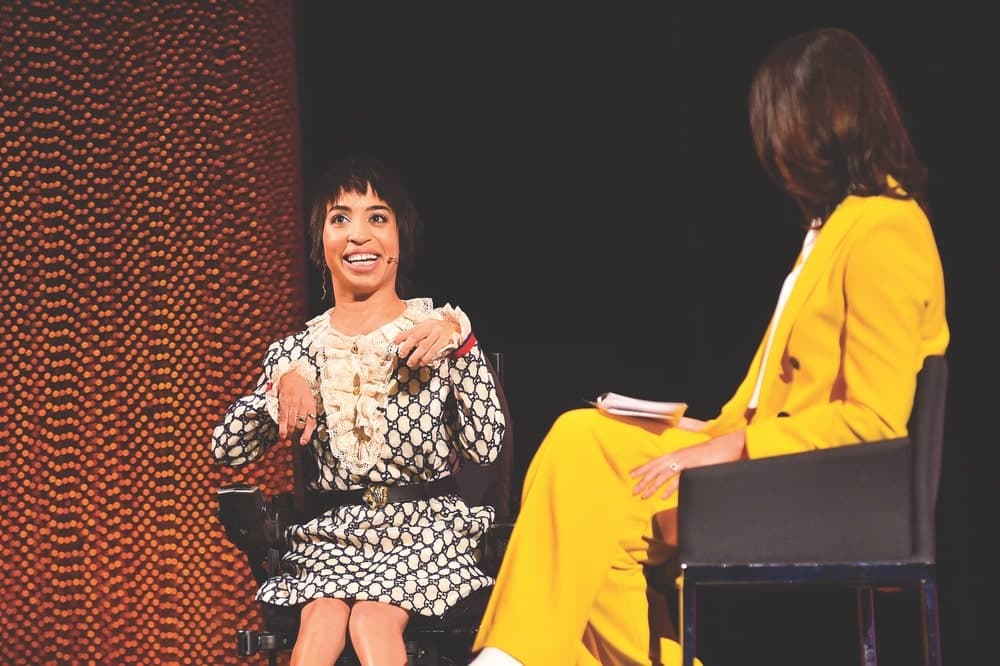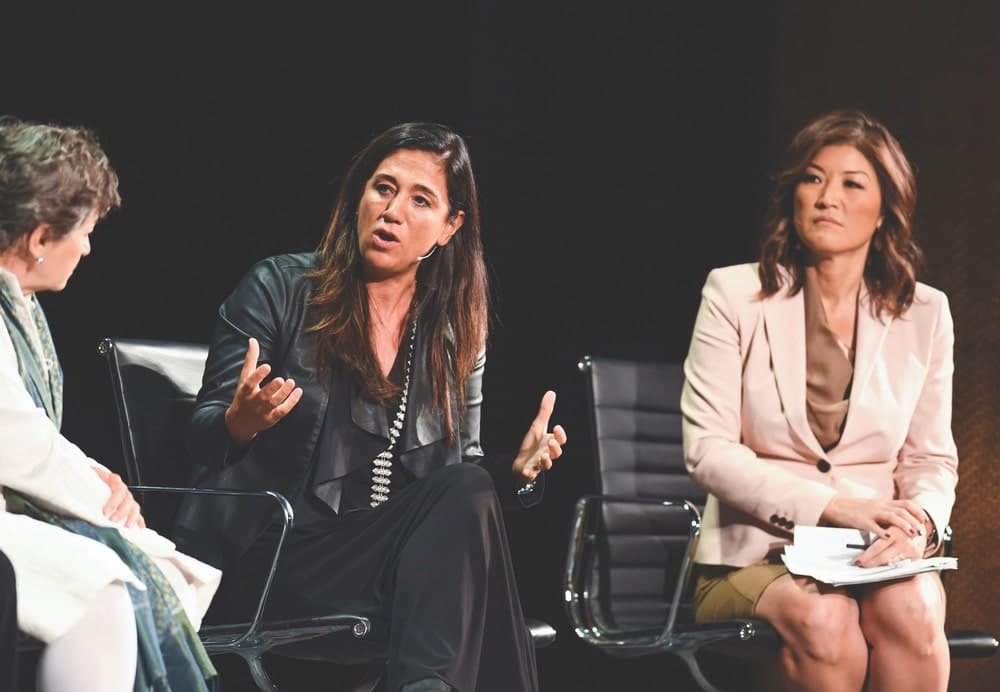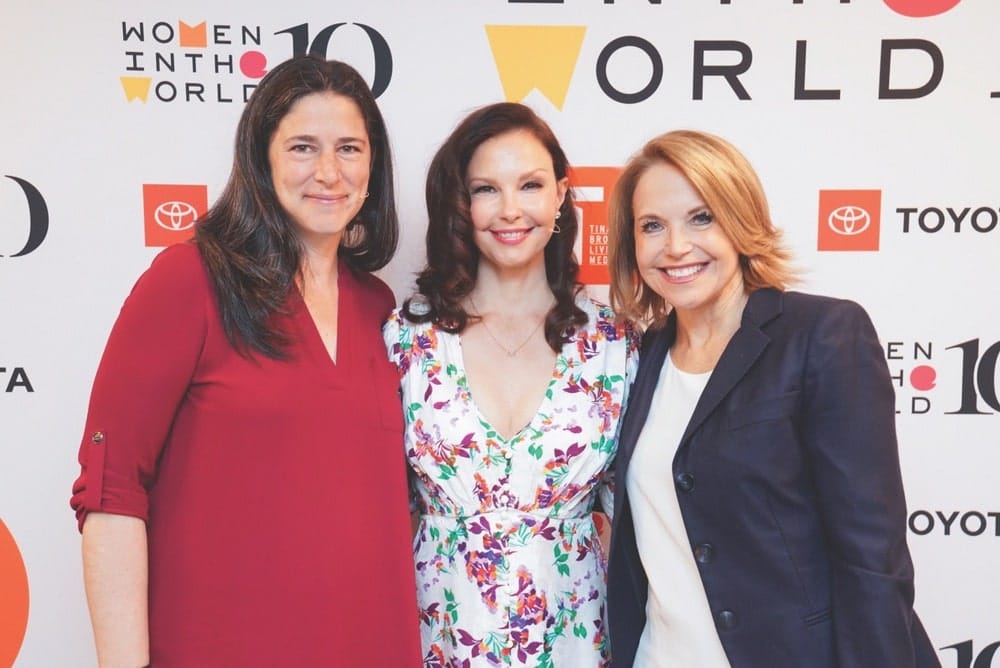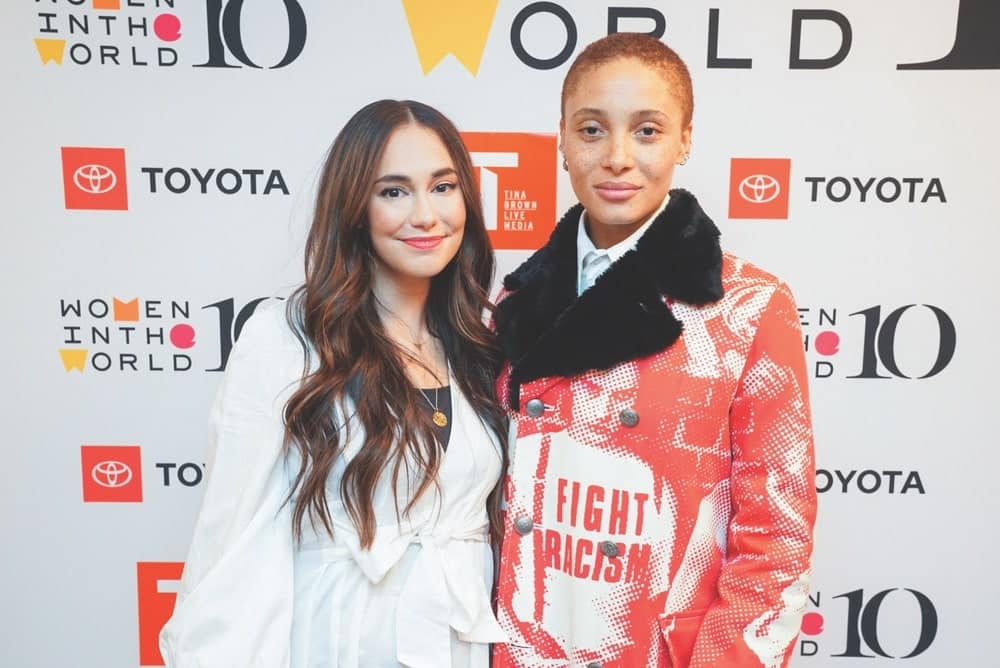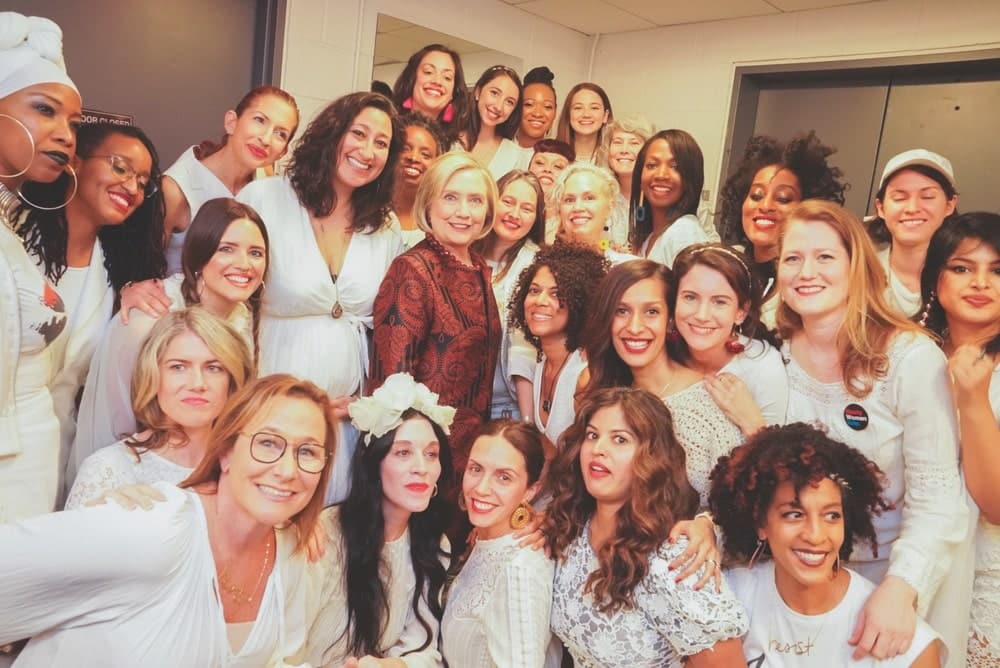 VIE: What has been your greatest career achievement to date that exceeded your own expectations?
TB: I would have to say that where I am today with WITW is my greatest achievement to date and one that I am very proud of. This will be my real legacy—I am proud to spread global awareness of women's problems and topics through my platform.
VIE: I've read that you've said you would not be back in the magazine business as "the screen has eclipsed print" and that you prefer multimedia platforms. Do you see any magazines that you like that are doing something new or different that could make you love the medium again, or is it passé?
TB: That is not totally accurate as I love the tactile nature of magazines and truly believe that stories in a printed magazine appear much more credible than online content, but it is so hard to determine how to make it work in today's business climate. If I was at Vanity Fair today, I honestly would not know what to do with it to make it work as things are so different now.
VIE: You have had the privilege of meeting so many people throughout your life. Who has impressed you the most as being a standout human being?
TB: Oh, let me think about that. That is a really tough question. I would have to say Nancy Pelosi. I am so impressed with her and believe she is an extremely good role model for strong women. As the third most powerful person in the United States—and the only woman in American history to hold the position of Speaker of the House of Representatives—she deserves so many accolades. She is wildly successful in her career and as a mother, grandmother, and wife. I really respect her.
I would have to say that where I am today with WITW is my greatest achievement to date and one that I am very proud of.
VIE: Your question for WITW 2019 was, "Can women save the world?" Unfortunately, even the WITW summit and the noteworthy endeavors of thoughtful individuals are not a panacea for all that ails the world. What do you think is the most important crisis we need to overcome as a society?
TB: Inequality as the divide between the rich and poor is widening, and the poor will feel the weight of this so much more than those who have means. Everything really stems from this, even including climate change. This is a serious problem and so widespread, and we need to get a handle on this—and fast.
VIE: We know that the Me Too movement has highlighted the prevailing zeitgeist of women across the country, but how much of a foothold do you feel it has gained since the women's march the day after President Trump's inauguration? Are we almost there, or is there a long road ahead in your opinion?
TB: That moment in history put corporations and businesses on notice that women could and would no longer be treated like that any longer. We still have a long way to go and I don't believe we're even halfway there yet. We still have a long road ahead, but this was a pivotal moment in time.
AUTHOR OF THE VANITY FAIR DIARIES
Named one of the best books of 2017 by Time, People, Amazon.com, The Guardian, Paste, The Economist, Entertainment Weekly, and Vogue.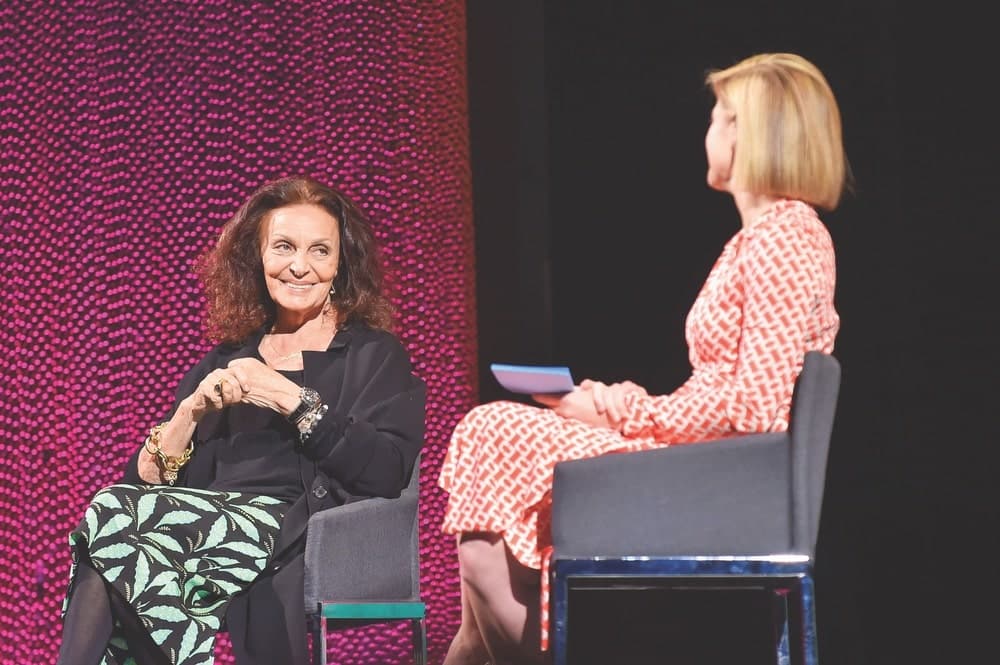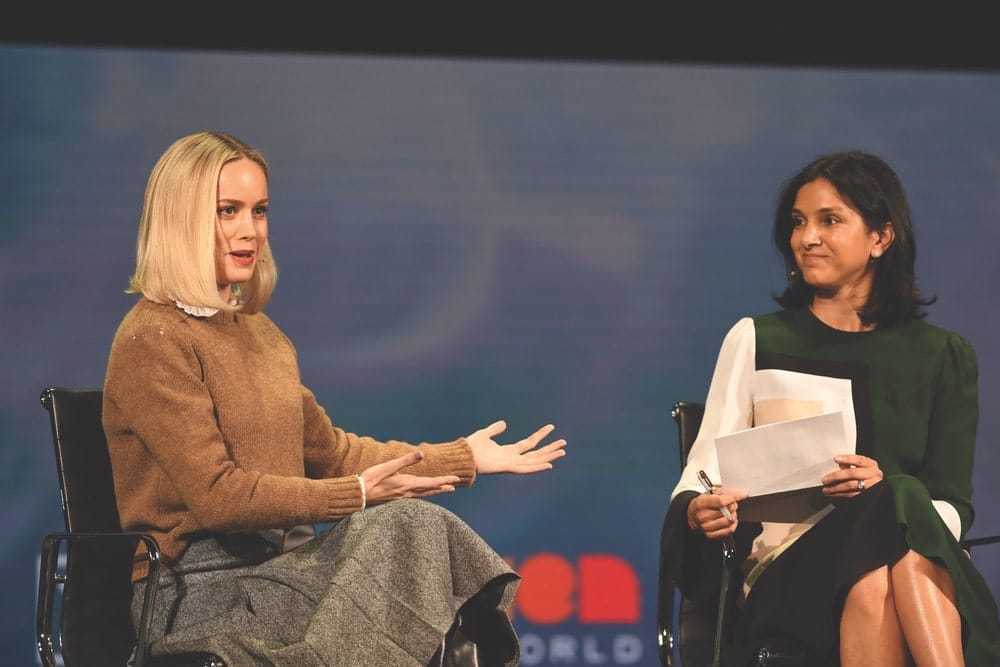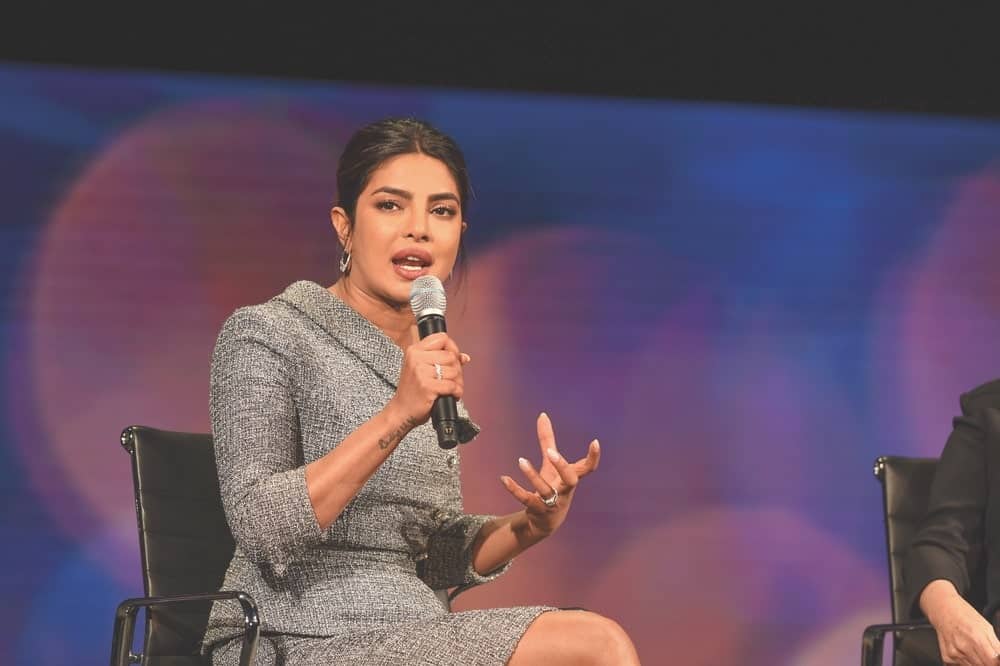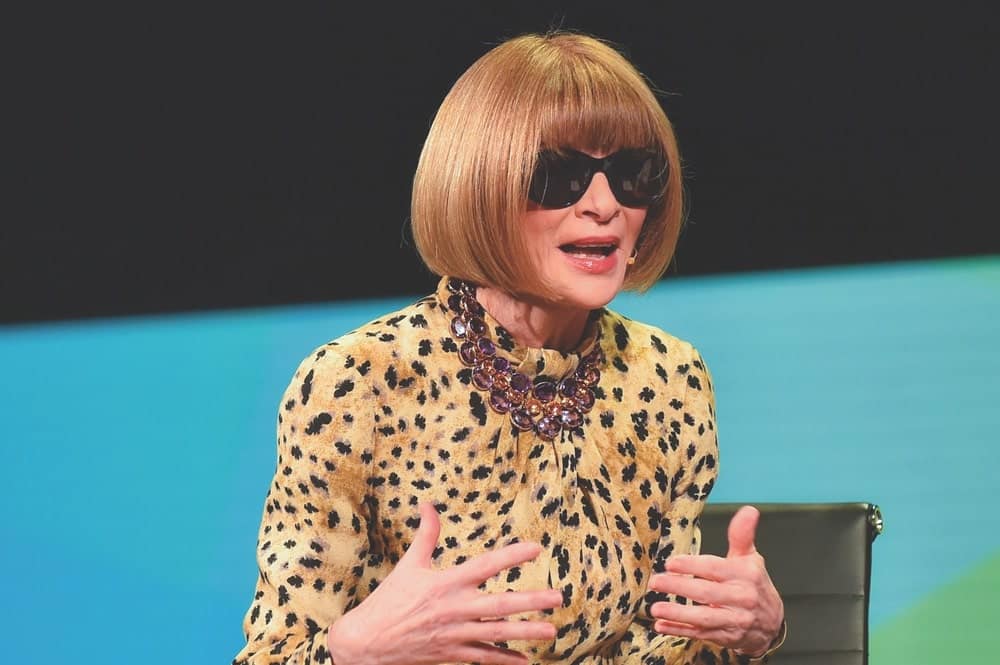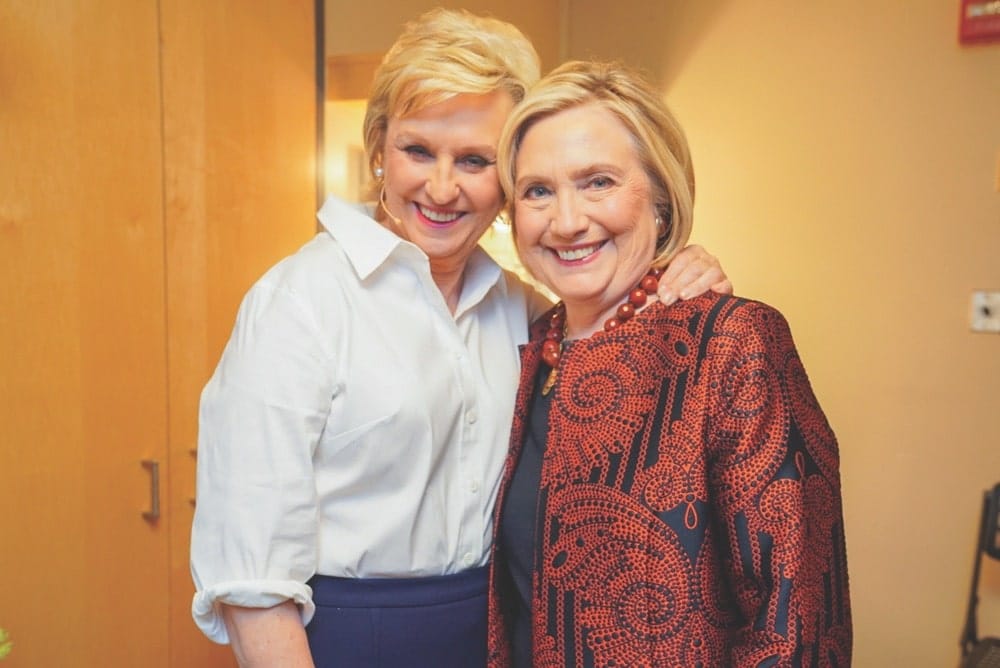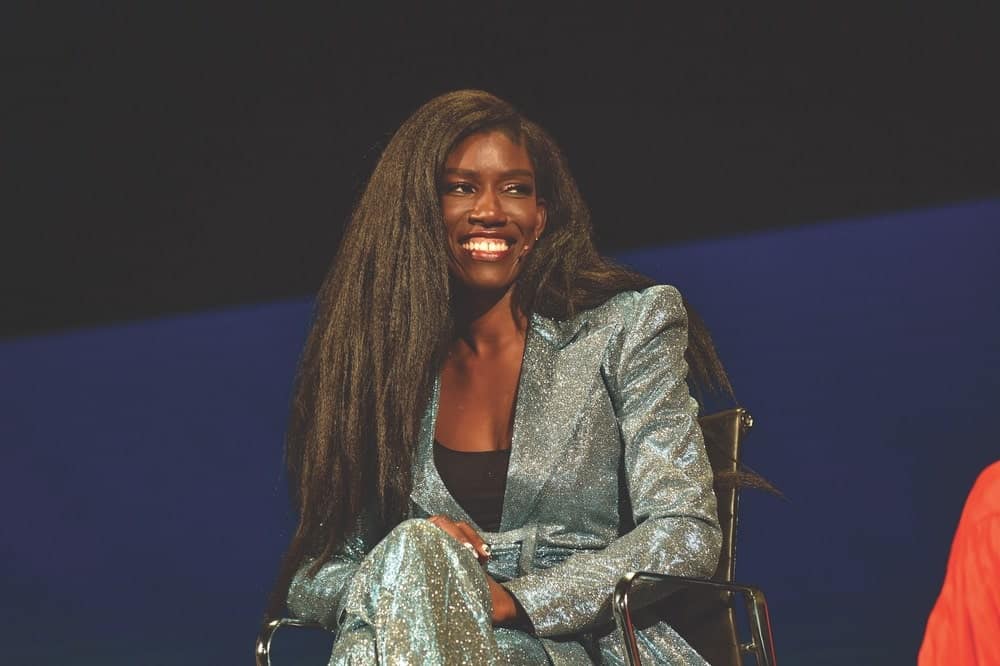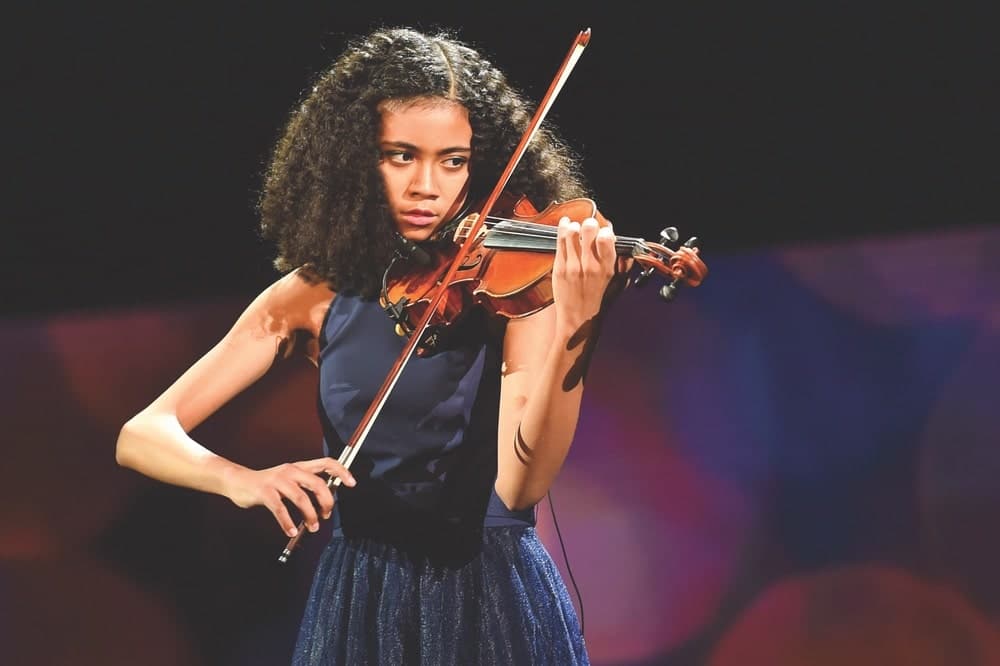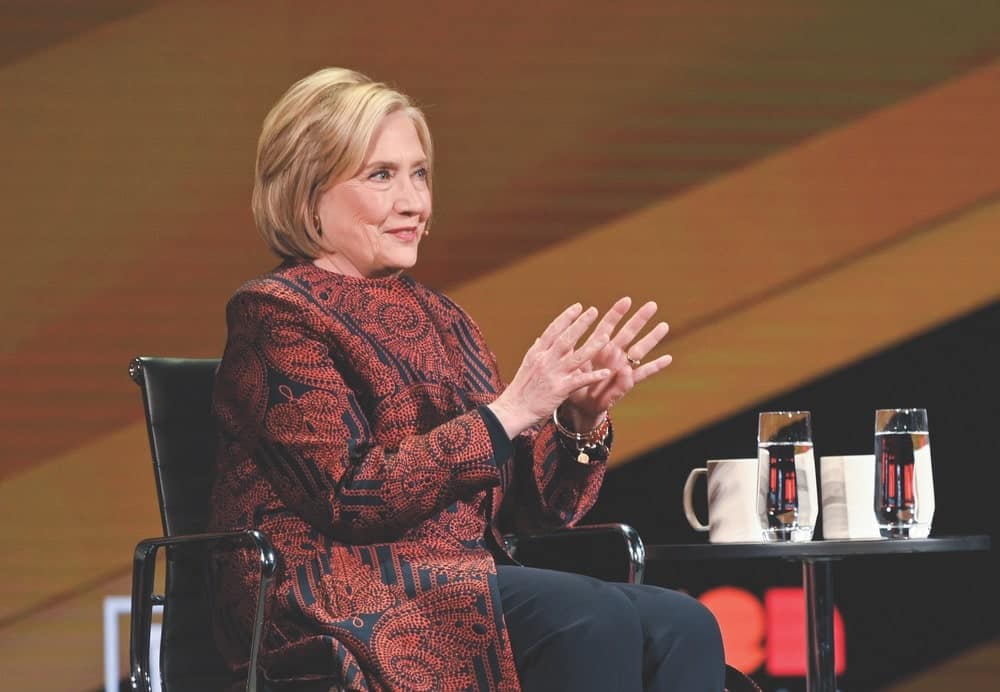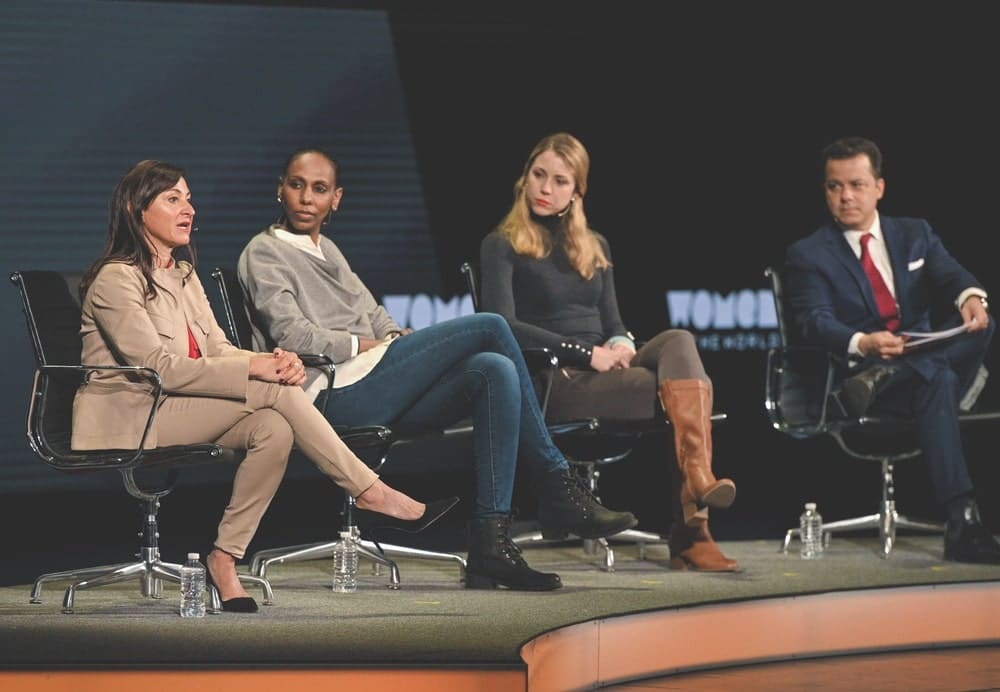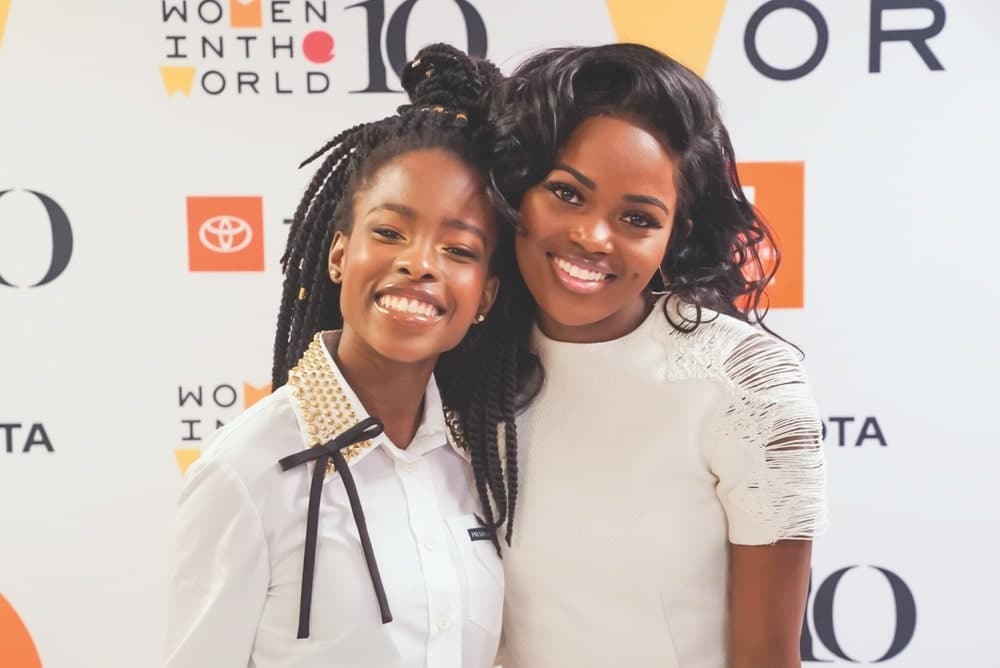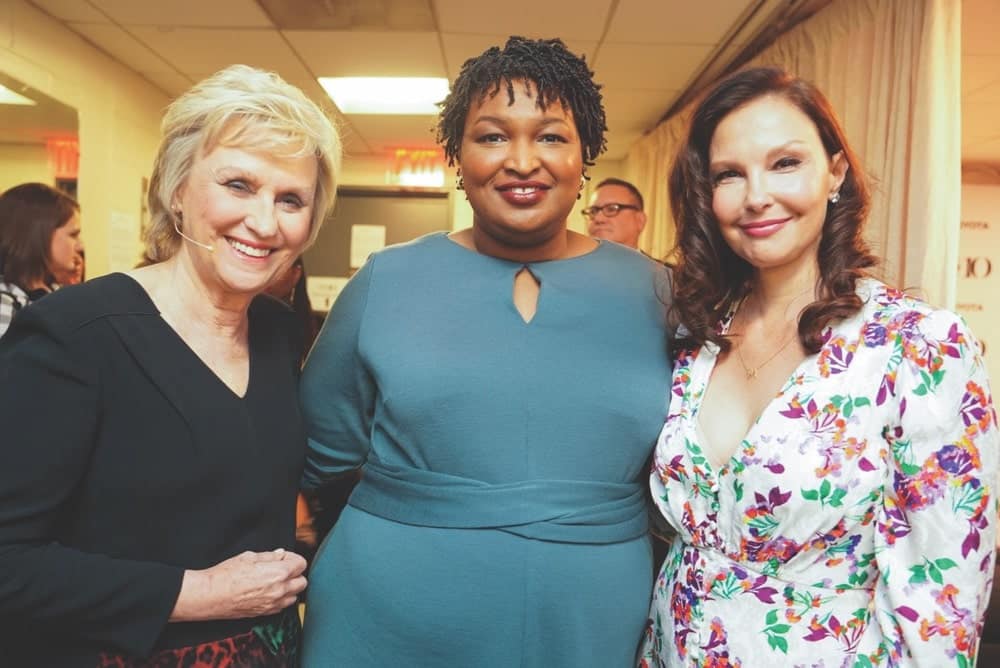 Tina's book follows the British editor's rise and eight-year reign at the helm of Vanity Fair in the 1980s when she arrived in New York City at twenty-nine years of age. The book, based on a detailed diary she kept while there, offers a behind-the-scenes glimpse and a front-row seat to an era of glamour and opulence in a male-dominated industry. She not only maneuvered her way through that world, but she also came out on top.
VIE: Bruna Papandrea, the founder of Made Up Stories and producer of Big Little Lies, recently optioned The Vanity Fair Diaries for a limited-edition television series. As an executive producer alongside Papandrea, are you excited about this project? Have you thought about which actress you would like to represent you and your story, and is this a daunting task for you?
TB: It is very exciting to see it take shape as I just reviewed the fourth draft today. I have to look at myself as a character on the screen now and get into that mind-set, which is a bit challenging. I can't reveal which actress we are considering at the moment but can say we've looked at many English actresses. I will be able to share the news soon though.
As the third most powerful person in the United States—and the only woman in American history to hold the position of Speaker of the House of Representatives—she deserves so many accolades.
VIE: As an accomplished author of two noteworthy books, The Diana Chronicles and The Vanity Fair Diaries, which one was harder to write?
TB: VFD was harder in that it was such a risk to publish. It was much more of a risk and was actually a nerve-racking experience. I did need to interview 250 sources for The Diana Chronicles book, so it was intense, but the risk was greater on VFD as I had no idea how it would be received. It was extremely rewarding to get such great reviews from The New York Times and The Wall Street Journal. I am gearing up to write a new book about what happened to the monarchy after Princess Diana died and how it has changed since then.
VIE: The lunch you and Anna Wintour had with Princess Diana must have been a sight to see, with you and Anna as bookends to the princess at the Four Seasons in NYC just six weeks before her tragic and untimely death. Two of the most powerful women in magazine publishing dining with the media darling of all time must have created a buzz. Were security and paparazzi swarming when you all entered and left the building?
TB: There really wasn't any security and Anna and I arrived first and sat in a booth, and then in walked Diana in a lime-green Chanel suit, baring her long legs in a miniskirt. She was a vibrant creature and really so much more beautiful in person than she was in photos. Since the lunch spot was used to serving kings and queens and prime ministers, there wasn't much fanfare with security, but seeing Diana walk unescorted through the dining room to be seated with us was a sight to behold. As you can imagine, many of the patrons took note.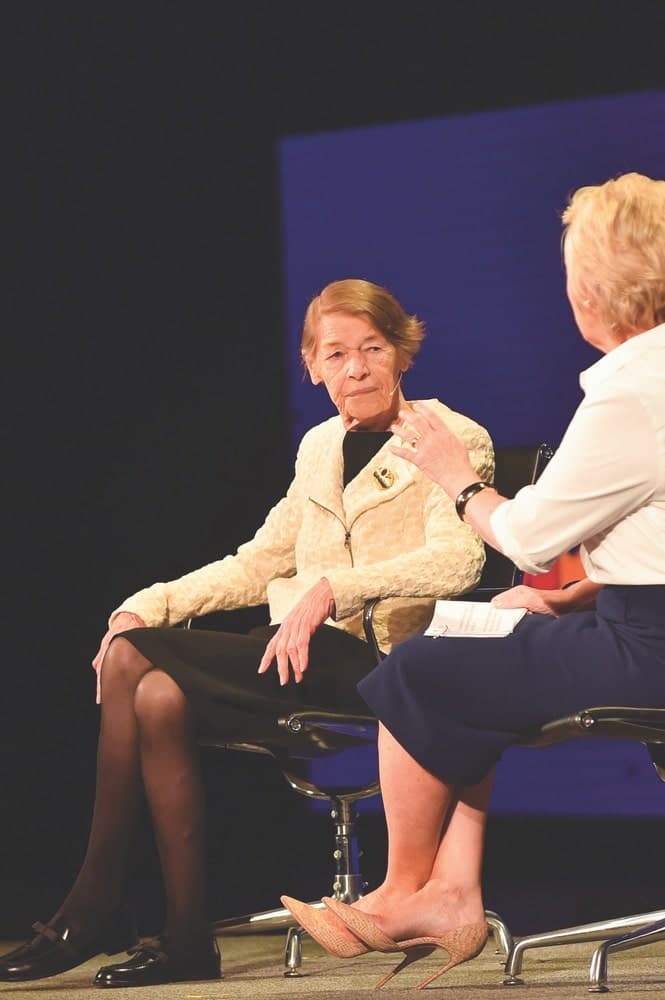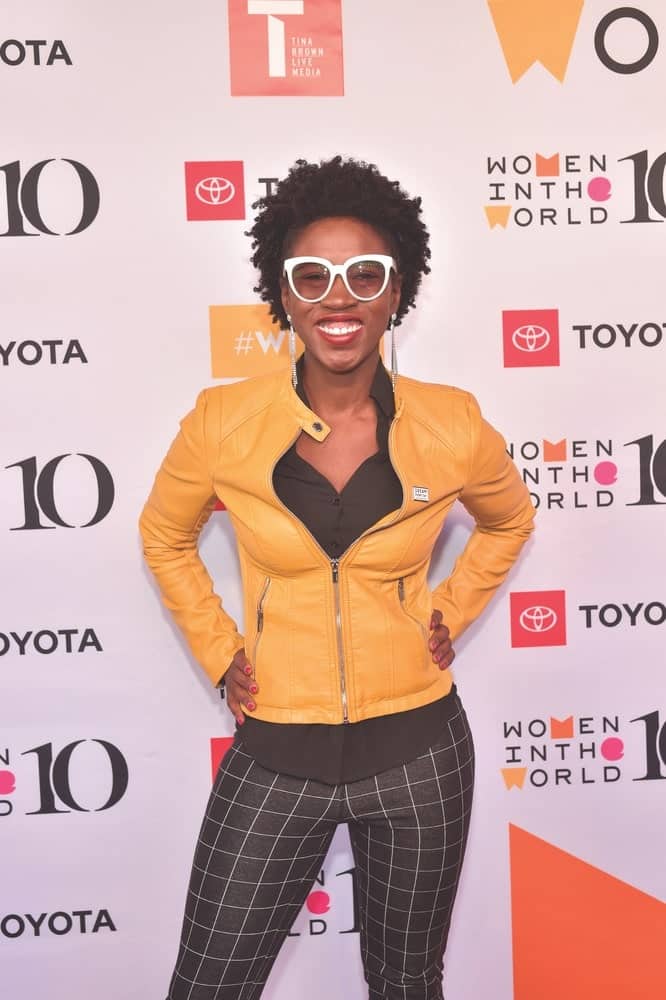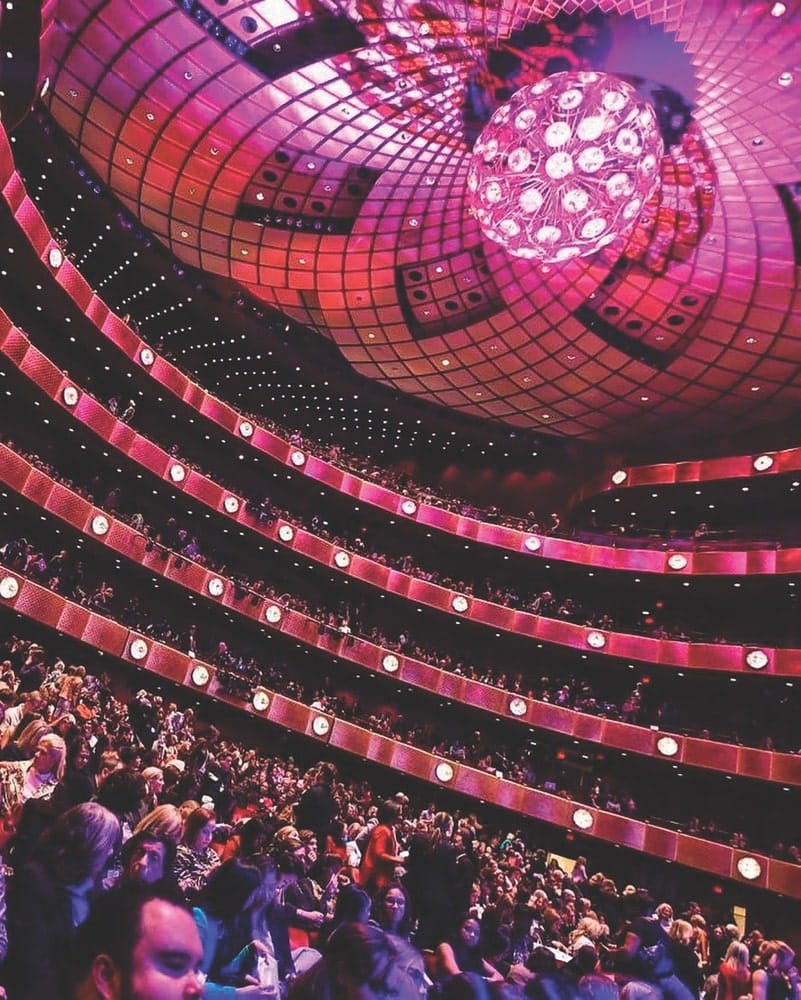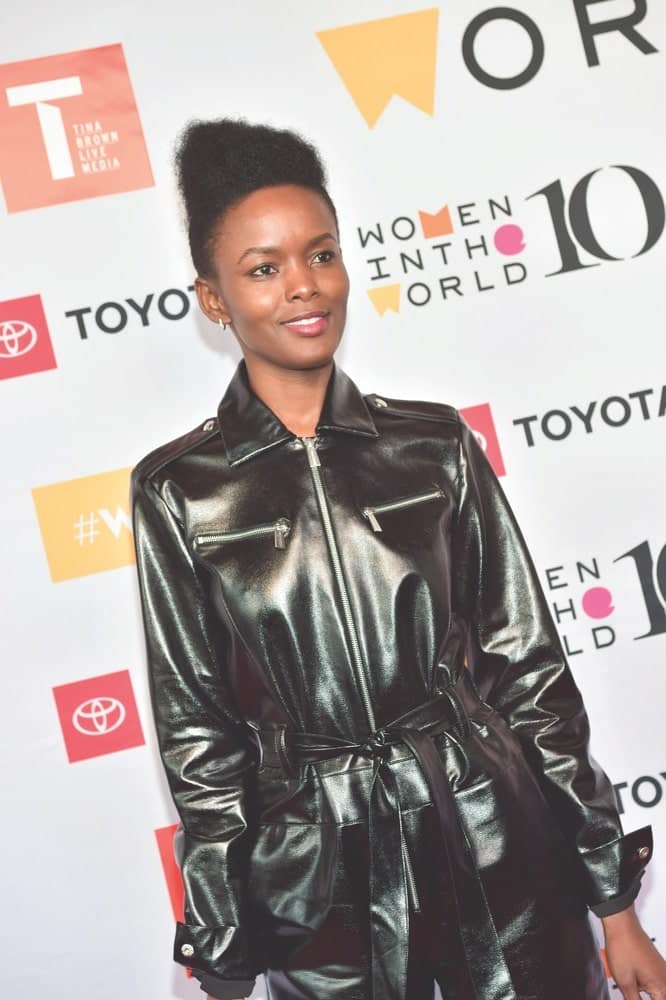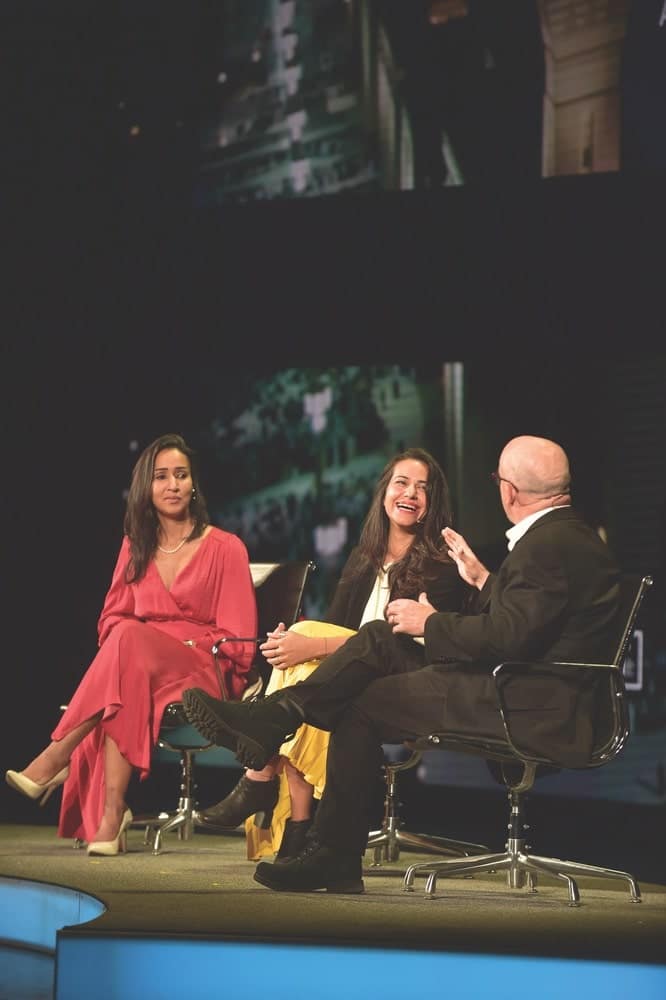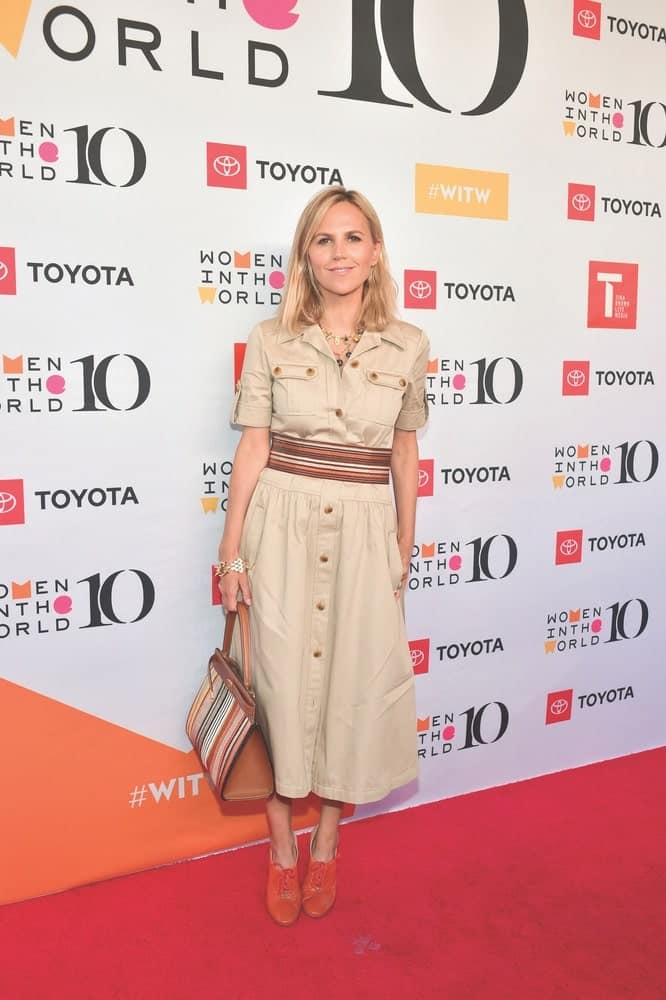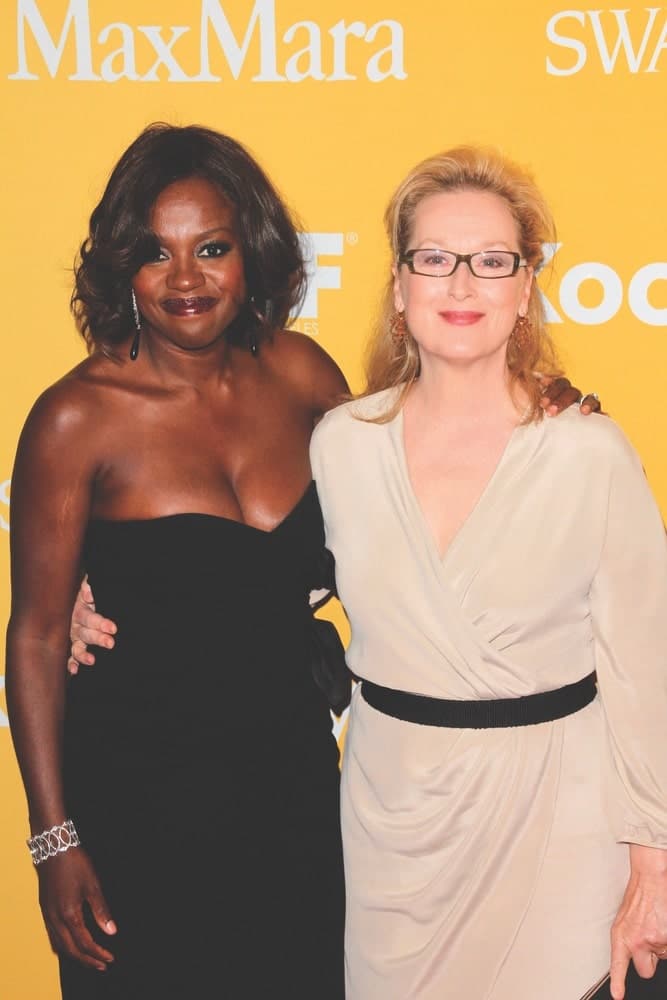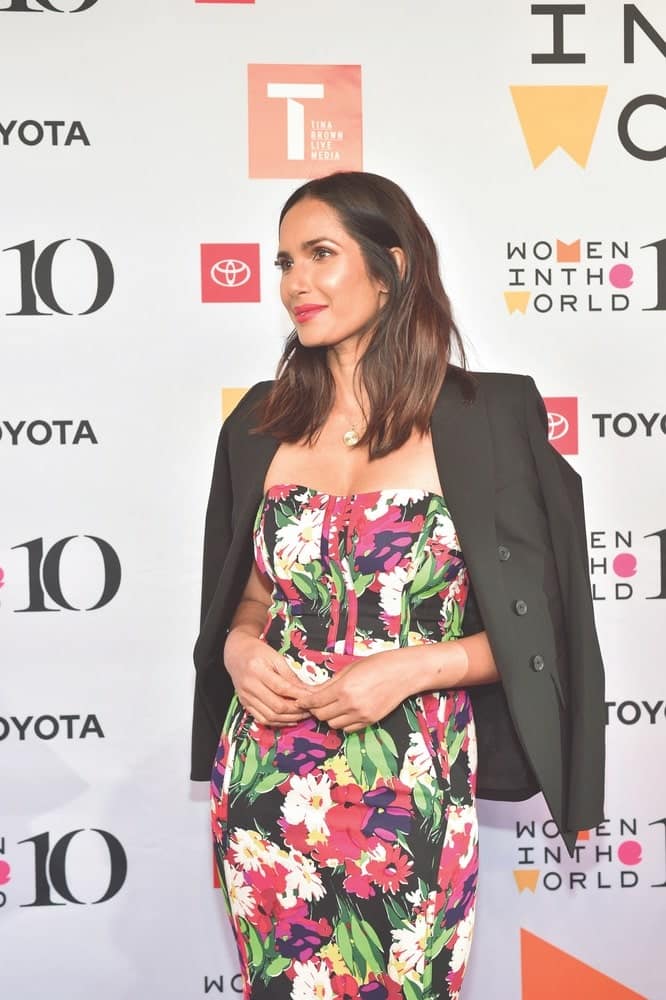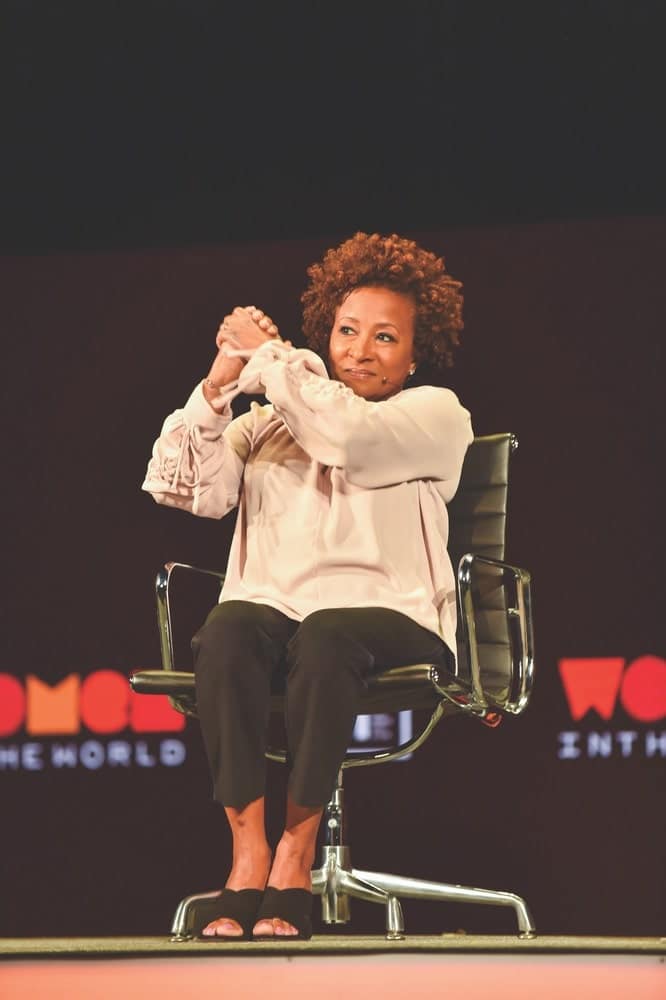 VIE: What advice would you give to women in today's social and political climate to help them penetrate the proverbial glass ceiling that still persists in 2019?
TB: I would say that if you're not happy or satisfied where you are, you need to create your own trajectory and make your own way. So many are creating their own environment, and this is a way to overcome this.
Moving Forward
My first Women in the World summit experience was unforgettable. In its remarkable ten-year history, the WITW summit has played host to lively discourse that has informed and inspired thousands of women. The cross section of female panelists to share the stage with Tina is as varied as it is impressive: Sonita Alizadeh, Viola Davis, Glenda Jackson, Meryl Streep, Anna Wintour, and Oprah Winfrey are just a small sampling of the exceptional people to share their inspirational stories and experiences in order to further empower women.
Don't miss the Women in the World Summit 2020 in New York City, April 1–3, which serendipitously coincides with the one hundredth anniversary of women's suffrage in America—a milestone for both women and democracy.
— V —
---
For more information, please visit WomenInTheWorld.org and sign up for the Women in the World email newsletter.
ARTICLE CATEGORIES