and the Renvyle House Dining Experience
By Zoe Coyle
Renvyle House Hotel and Resort is a four-star, family-owned, historic country house resort. It first opened as a hotel in 1883 and is spectacularly located on a 150-acre estate on the shores of the Wild Atlantic Way in Connemara.
The hotel grounds include a private freshwater lake, a par 3 golf course, a beach, woodlands, gardens, and numerous activities on-site, including tennis, croquet, an outdoor heated swimming pool (open during summer months), fly fishing, canoeing, shore angling, and more. There is a huge emphasis on kind and welcoming hospitality and on food.
Over the years, the Renvyle House Hotel and its Roisin Dubh Restaurant have won many awards, including Best Customer Service and Best Chef. However, the staff are most proud of awards received for Irish hospitality, as the team at Renvyle extend a warm welcome to each and every guest.
Since his appointment as head chef at Renvyle House Hotel, Tim O'Sullivan has been in his own quiet way a driving force in Ireland's food revolution. Over his years at Renvyle, Tim has been a participant in the New Irish Cuisine movement, a stalwart supporter of local produce, and a trainer and mentor to young chefs, including Conrad Gallagher, who worked at Renvyle for eighteen months.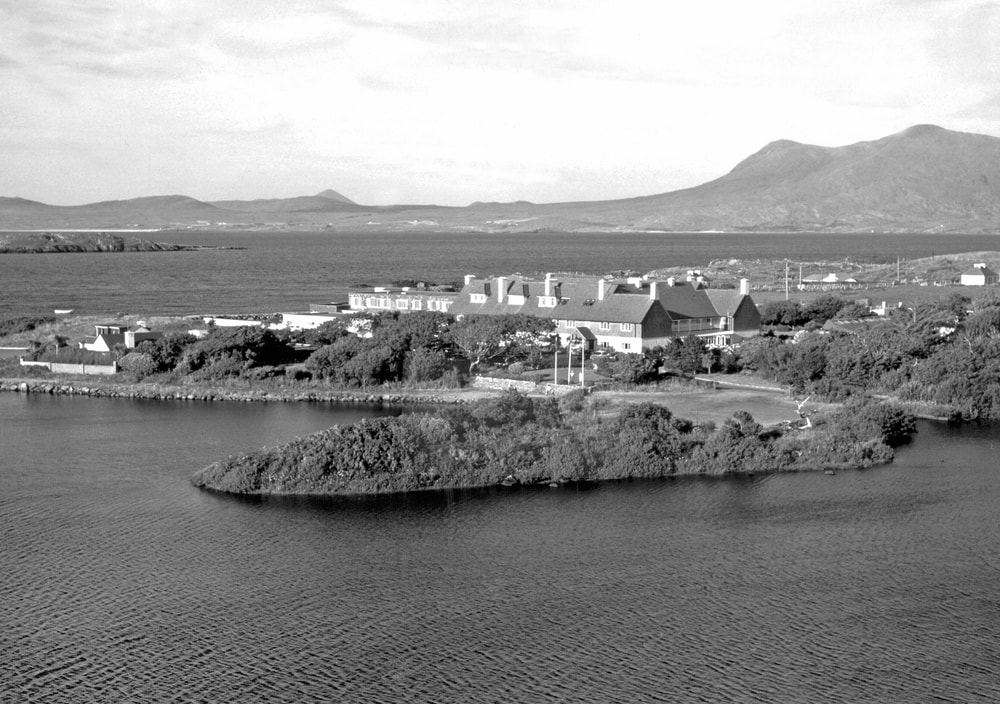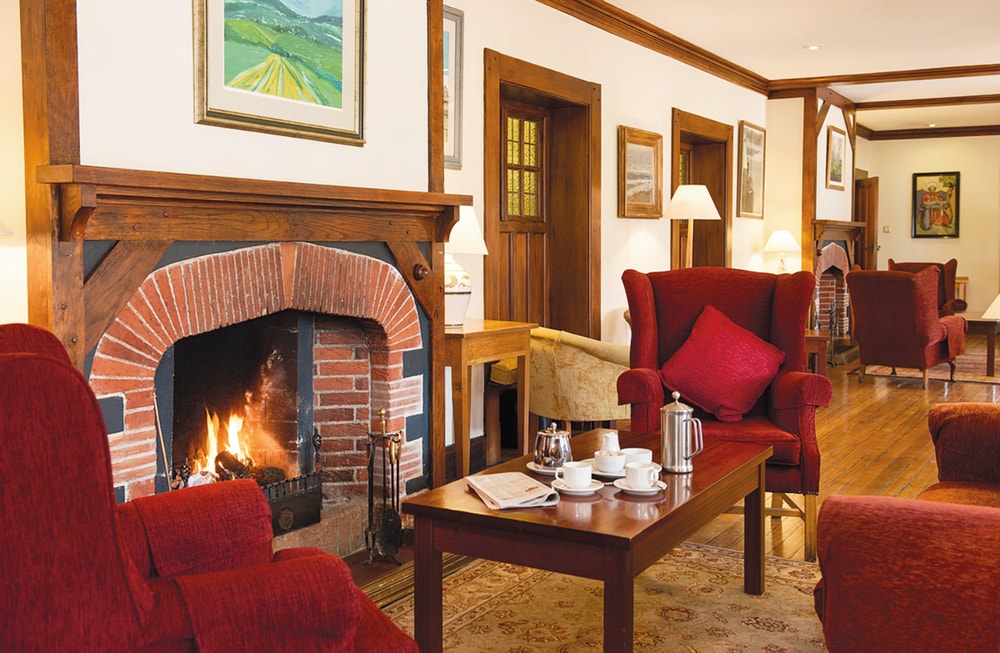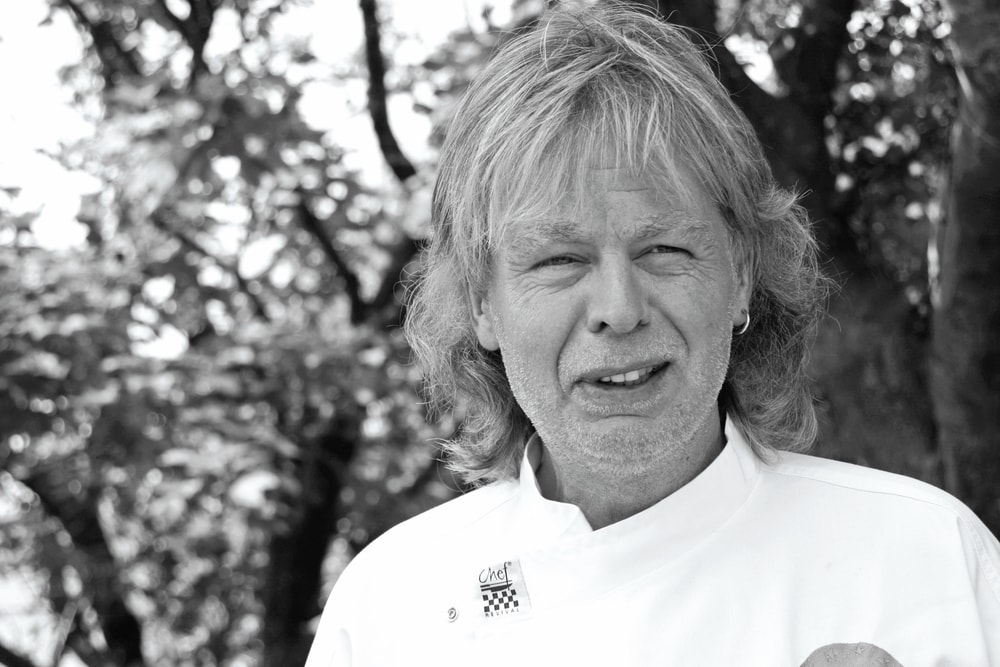 A native of Killarney, Tim trained as a chef at the Killarney Great Southern Hotel under Noel Gamil and Jimmy Freeman. He worked in Hotel Europe, Killarney, before moving to Dublin where he gained experience in the Doyle Montrose and Spa Hotel, Lucan. Three years in Bartra House, Ballina, as sous chef preceded his appointment as head chef at Renvyle House.
Tim's sureness of purpose in marrying traditional and contemporary has served Renvyle well in guiding an excellent kitchen team of nine chefs through a culinary minefield of fast-changing trends. Tim's background of classic Irish and European cooking has blended happily with newer trends to produce dishes that show New Irish Cuisine at its best. Alongside old favourites that have earned a permanent place on the menu, such as roast rack of Connemara lamb, modern classics appear in dishes like seared scallops and spring onion champ, black pudding, and fresh beetroot and sweet chili butter.
A commissioner of Euro-Toques Ireland, Tim is dedicated to the use of fresh, locally sourced ingredients such as fish, Connemara beef and lamb, game, and the finest vegetables. His menus always reflect this commitment.
— V —
---
Renvyle House Hotel & Resort. Here, the only stress is on relaxation.
Tel: +353 (0)95 464100 | Email: info@renvyle.com  |  Web: www.renvyle.com
---
Renvyle House Hotel & Resort Signature Wild Atlantic Way Dish
Connemara rack of lamb; Newport black pudding stuffing; mustard and herb crust; rosemary jus; Atlantic lobster; melon and cucumber salsa; tomato and spinach fondue.

LAMB AND LOBSTER
Ingredients: 2 racks of lamb, oven ready (1 kilogram) 2 lobsters (2 kilograms) 1 teaspoon Dijon mustard 1 teaspoon chopped herbs (parsley, thyme, mint) 200 grams bread crumbs 2 dessertspoons chopped rosemary 2 shallots, diced 2 fresh tomatoes, diced 2 cloves of garlic, chopped 50 millilitres cream 100 grams spinach 50 grams black pudding 30 grams white onion, diced 2 tablespoons lemon juice 150 grams butter 50 grams spring onion, chopped 3 tablespoons sugar 150 millilitres olive oil 1 red chili, diced 50 grams melon, diced 50 grams cucumber, diced 50 millilitres red wine 100 millilitres lamb stock 1 tablespoon redcurrant jelly 10 grams coriander leaves, chopped Salt and black pepper
Method:
Bring 5 litres salted water to boil for the lobsters.
Heat the oven to 200°C/400°F/Gas Mark 6. Heat a large griddle pan; season the lamb with salt and pepper. Seal the lamb on both sides; add a little rosemary and place in a roasting tin in a hot oven for 12 minutes or until cooked as you like it.
To finish the lamb, coat the outside surface with a mixture of mustard, the remaining crumbs, and the herbs. Finish under a hot grill for 2 minutes until crisp and brown; keep warm.
Place the lobsters in boiling water and simmer for 10–12 minutes. Remove the lobster and keep warm. When ready to serve, split the lobsters in half and remove the heads, leaving the meat in the tails. Remove the meat from the claws by crushing the shells.
TOMATO AND SPINACH FONDUE
Heat a pan and add oil, shallots, and garlic; cook for 2–3 minutes. Add spinach, tomato, butter, and lemon juice; simmer for 2 minutes.

MELON AND CUCUMBER SALSA
Ingredients: 50 grams melon, diced 50 grams cucumber, diced Red chili, diced 50 grams spring onion 10 grams coriander leaves, chopped 1 lemon juice 2 tablespoons olive oil 3 tablespoons sugar
Method:
Mix all together.
HERB CRUST
Ingredients: 1 tablespoon mixed herbs (rosemary, thyme, parsley, chives) 30 grams bread crumbs Salt and pepper
Method:
Blend all together in a blender.
BLACK PUDDING STUFFING
Ingredients: 75–100 grams butter 30 grams white onion, diced 50 grams black pudding 100 grams bread crumbs 1 teaspoon mixed chopped herbs (rosemary, thyme)
Method:
Melt the butter in a pot; add herbs and onion. Cook for 3 minutes. Add black pudding and bread crumbs; cook for 2–3 minutes.
LAMB JUS
Ingredients: 50 millilitres red wine 100 millilitres lamb stock 1 tablespoon redcurrant jelly Chopped rosemary
Method:
Heat the pan, add red wine and lamb stock, and reduce by a third. Add redcurrant jelly and chopped rosemary.
TO SERVE:
On one end of a large plate, place the black pudding stuffing, lamb, and rosemary jus. On the other end of the plate, place the tomato fondue, lobster, and cucumber and melon salsa. Garnish with wild herbs.
Bon appétit!
ARTICLE CATEGORIES