Tim and Lindsey
Musical duo Tim Jackson and Lindsey Thompson are embarking on Tim Jackson's Storyteller Tour to promote their new album, And Then the Rain. Some look at their thirty-year age gap and wonder, How does this work, creatively speaking?
After sitting down with Tim and Lindsey in the writing room, it's easy to see why and how it works. Both artists are old souls that are focused on living and creating in the moment. As I prepared for this interview, I sat down with my mom and played a few of their songs, not knowing that we were fulfilling Tim's purpose.
The current generation's social climate is not far off from what Tim and my mom experienced in the 1970s. "I swear to you, so many people share that they know where they stand, but then, on the other hand, everything is spiraling," says Tim.
So how do you stay connected during the times? Well, for starters, you build bridges, not walls. The thing about walls is they don't just keep people out; they trap people in. In this current social climate, Tim and Lindsey are bringing people together through their music. They claim they don't know how or why it works, but their friends know why.
Because it must.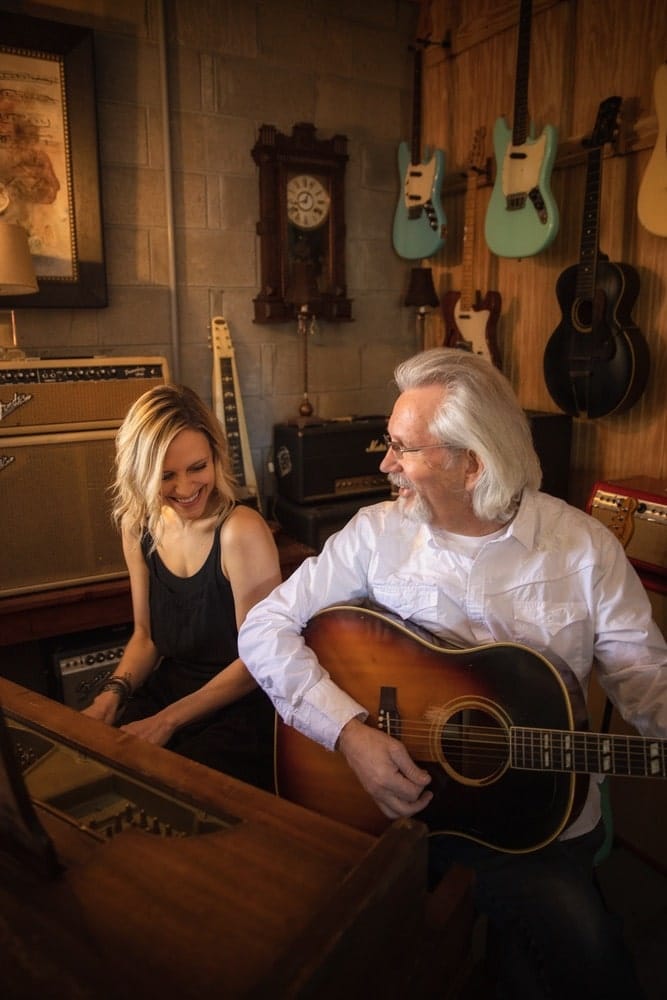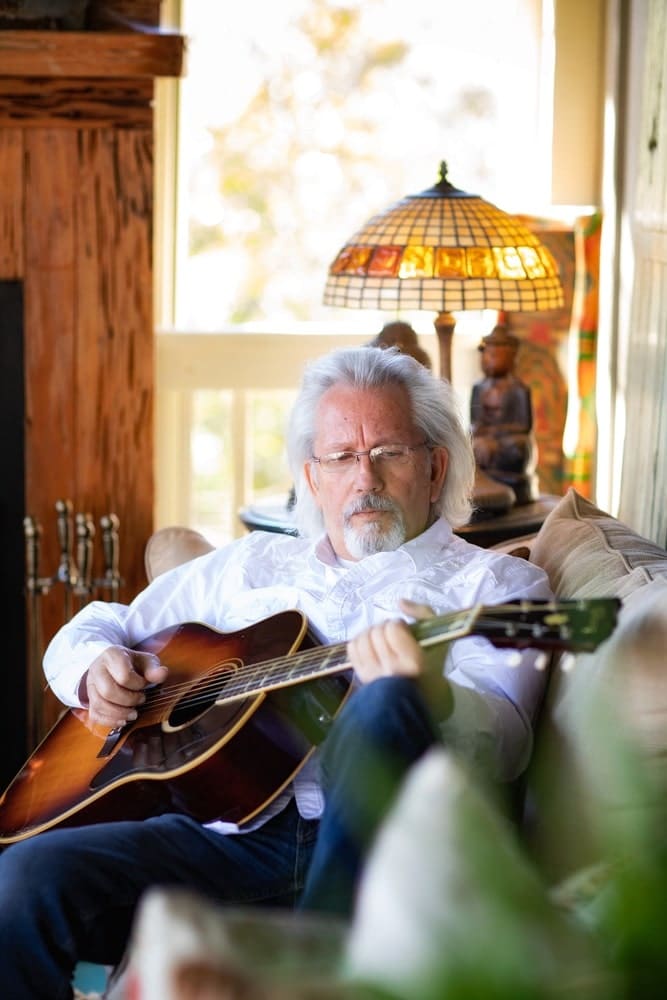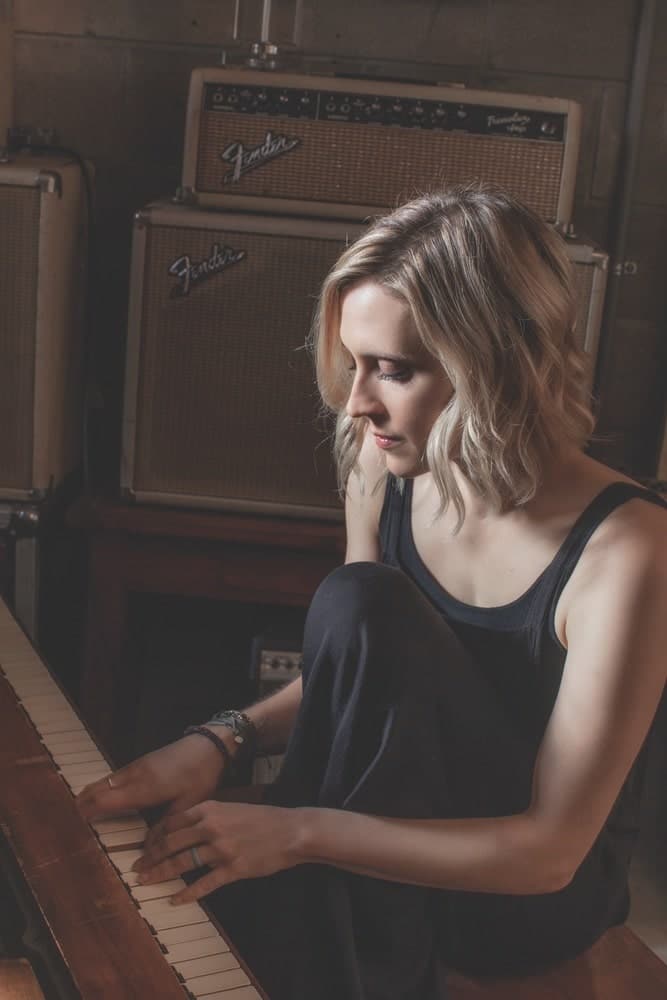 Tim: When I was around seventeen, I was this very long-haired hippie guy with a curly afro at the time, down to right here. [He gestures across his chest.] That was in '72, somewhere around in there. I went up to Nashville, and my dad had told this artist that I was the best thing in the world. So I was like, I can't let my dad down, I've got to do this. I had a private audition with Bill Monroe, the Father of Bluegrass. I went into this huge garage where they worked on tour buses, and we went to the office and here is Bill Monroe, and he just goes "Hey man, you want to play some songs?" I said, "Yeah, absolutely."
He asked, "So, what do you know?" I had learned everything I was supposed to learn. I had listened to it before I went up there, and I said, "I think I can play whatever you need me to play." He asked me if I worked on the Father & Son record, and I had, and he said, "Alright, let's play." Bill Monroe just took a mandolin out, and I grabbed my guitar, and he goes, "Let's do it." So, in a split second, I'm there playing with Bill Monroe looking at me, and I'm thinking, Good Lord, this is a strange day.
I'm there playing with Bill Monroe looking at me, and I'm thinking,

Good Lord, this is a strange day

.
So, my first job in Nashville was playing with Bill Monroe. He had a bunch of things he wanted to say to me afterward, such as "This is really good. This can work out, but you've got to get a haircut." I was trying to get acclimated, and I walked into the tour bus. There were these clamps I had never seen on the top of a tour bus; these things pulled down, and they were so you could turn a cowboy hat upside down, and they held everybody's cowboy hats. And there were bull horns on the bus. After a very, very short time—it might have been a couple of weeks—I went to Nashville to take the bus, and Bill met me at the door, and he was like "What are you doing?" I said, "I'm ready to go." He said, "I told you to get a haircut," and I told him I got my hair cut. He was like, "No, no, that's not what I mean. I mean get a haircut. That's what I told you." He told me, "Don't get on the bus." So I just turned around and walked out, and I started walking down the road because I had been dropped off at the bus. So I was walking with my guitar, and I looked up—there goes the bus. That was my introduction to Nashville.
Honestly, I had never written for myself, ever—not one song. I've got a catalog of many songs, but none of them were for me. There was one situation in my life where I got this little nod of approval of sorts from the industry [a Grammy nomination]. And the day that it was announced, I got one phone call. It was my son going, "Hey Dad! How cool is it that you got that nomination?" And I'm like, "That's pretty cool." Other than that, my phone didn't ring off the hook. So, today, that doesn't mean a thing for this moment, for staying in the moment. That is the cooler thing. [He points to a copy of the And Then the Rain album.] That's what is happening now. I am also learning. I have never been the one to celebrate anything much, but I am starting to celebrate very small things, and the celebration of that record is a very cool thing for me because I feel like Lindsey and I have continued on our path when things got in the way. It's like there's stuff coming from all sides, and we just keep going right along.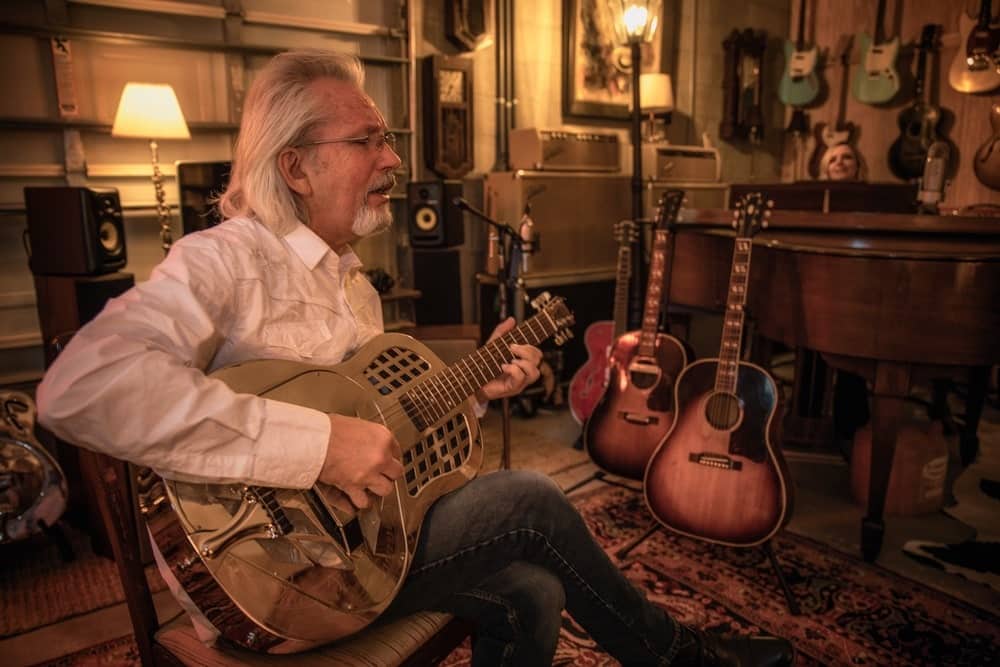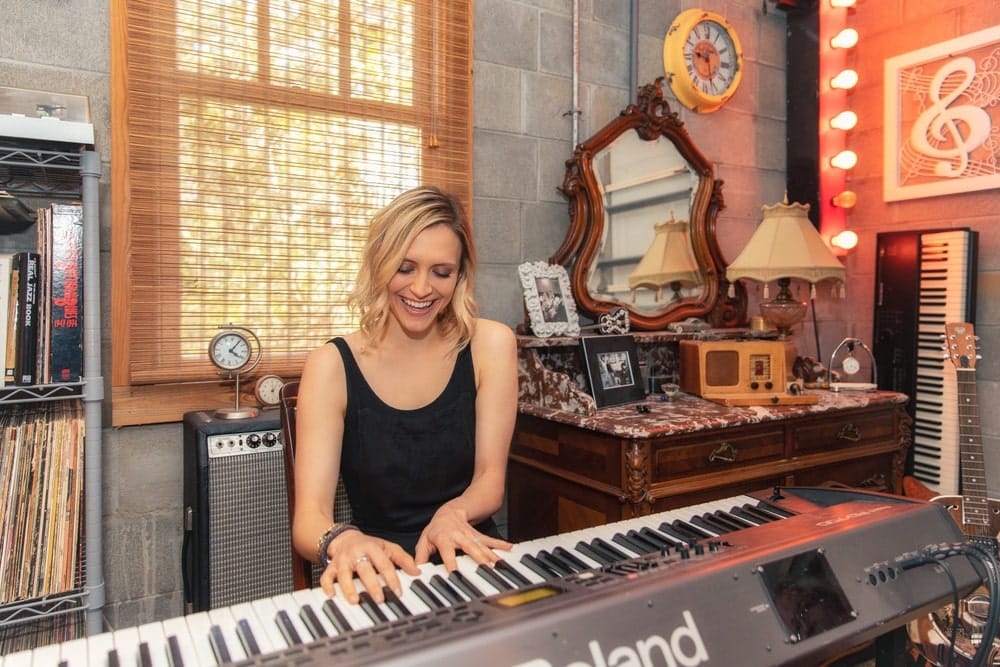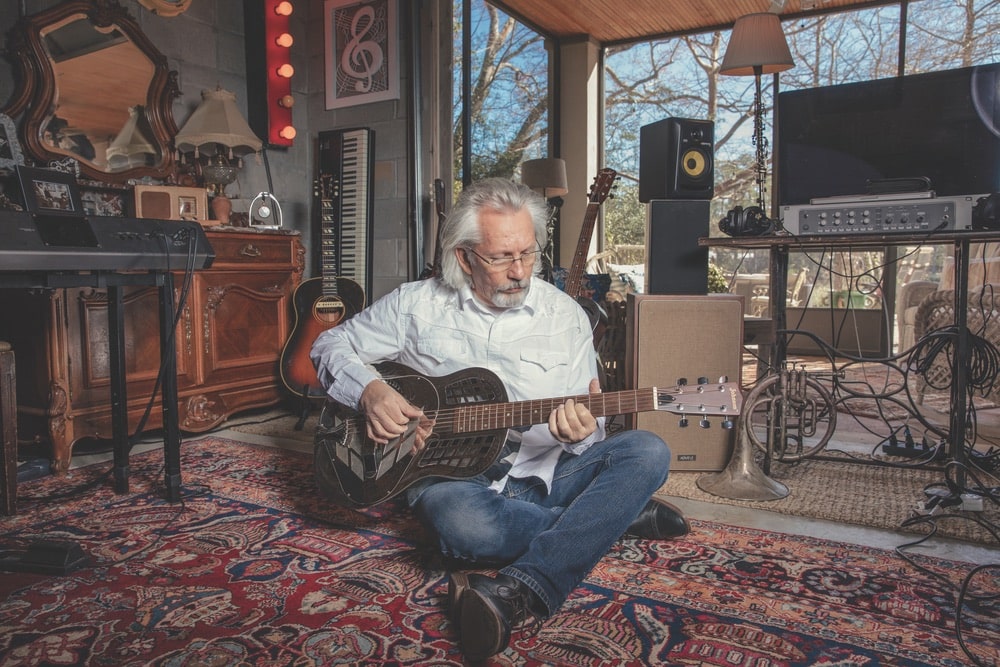 Lindsey: And we write about it.
Tim: Yeah, we write about it.
Lindsey: One thing with us that is cool is that, stylistically, we are not the same at all. Tim's got stuff that he will start with, and if I'm sitting at the piano, I will come back with something completely different. But the weird thing is that it works, and we've found some odd way to put both our styles together. It just works together well. And then we realized that, oh my God, we can write in the same key. I have sung with a lot of different guys, and for the most part, it is hard to sing a duet. Some of the ones that I have sung with have very high voices, which is great. But that is not good when you are trying to mix male and female, because as a female I either have to sing straight harmony with them or, if the song is written in my key, they have to sing harmony with me. The keys seem to fall in place when Tim and I write—we don't write purposely that this is his verse and this is my verse—but we write, and I will sing a part and be like, "I can sing this part, and it is actually in my range!" We write in the range where we both want to sing.
When we get up there and display our hearts and do what we do, everybody feels better.
Tim, on the mission for Tim Jackson's Storyteller Tour: I told Lindsey about one of the guys who played in the 30A Songwriters Festival show with us recently—his heart is so good. He is so pure and such a good guy. I told her I just want to be around nice people who want to make things better. I want everybody else out of the way.
I'm at the point in my life where I am staying focused, and I feel like we found our purpose. I feel like that purpose is you and your mom sitting there listening to the songs together, just like the people who come to our shows. As crazy as the times are today, if you can provide a two-hour escape from the daily routine for someone, that's an incredible gift. I think that is what we give. When we get up there and display our hearts and do what we do, everybody feels better.
Lindsey: At the end of the day, nobody wants to be lied to. People want to hear the truth from somebody else so they can know that they are not the only ones that are feeling this way.
— V —
---
Tim and Lindsey will be touring with friends singing songs from And Then the Rain, their new album. Follow Tim Jackson's Storyteller Tour on Facebook for dates. And Then the Rain is available on iTunes.
Audrey Johnson is a freelance journalist, copywriter, and editor based in Destin, Florida. She enjoys writing about food, travel, art, and people. See her work at AudreyLJohnson.com.
ARTICLE CATEGORIES