By Suzanne Pollak
Our souls need music. Musicians need to perform. Bingo! We need each other. After the enactment of COVID-19 restrictions in March 2020, I started a weekly cocktail class to satisfy both needs. What cemented connections and transformed the experience was music, which is perhaps the most transcendent art form of all.
Sip with Suzanne began as a weekly half-hour cocktail class experiment—low risk and low investment. Sixty drinks later, what's come out of it? A community of new friends who feel connected to others even though they are scattered around the world. It's something for those isolated at home to look forward to. But most importantly, Sip gave us weeks and weeks of live music. World-class musician Wycliffe Gordon brought his curated performances to the party, sparking immediate joy and leaving ripples of good vibes for days to come.
Wycliffe possesses the spirit of an angel, and he lifted each participant's spirits by making them feel special and seen. The moment the music began, faces lit up. Wycliffe's beautiful visage appeared right next to us, not on a stage across a room. He is considered the world's leading trombonist, but some weeks, he chose to play his tuba, trumpet, or flugelhorn. He always sang. A few weeks after the death of George Floyd, Wycliffe premiered a song he was moved to write, tears streaming down his face. Other times, he sang beloved oldies like "What a Wonderful World," choosing the perfect appropriate tune for each week. The magical part of live art is seeing the artist respond to what is needed at the moment. Think of the Italians singing on their balconies. Wycliffe's music sometimes made me cry, and sometimes I sang along (with the mute on). Others danced in front of their screens, spreading further joy. Wycliffe even composed a song in honor of our cocktail class series called "Sippin' with Suzanne."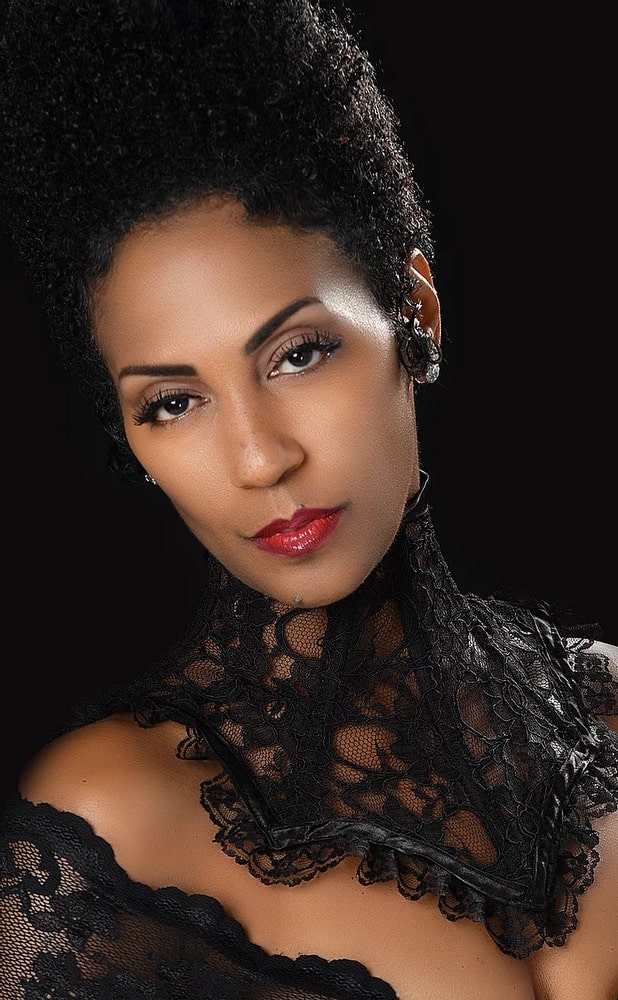 One night Wycliffe could not make the Zoom, so he asked jazz maven Yvette Spears to sing. This contralto bombshell's platform covers a gambit of venues, from churches to theaters, festivals, and schools. She blew us away and remained a weekly presence. Many don't know that she is also an oncology massage therapist and transformational speaker, demonstrating balance in all she does. The week before Valentine's Day, she sang "Just a Little Lovin'," made famous by Dusty Springfield. Yvette transformed Dusty's tame tune into a sultry rendition that caused people's eyelids to either open wide or close in satisfaction. One regular participant whispered to her partner, "I need coffee first," and then we all laughed because there are no secrets on Zoom. A virtual cocktail party is very different from one IRL. We can hear what you say, even if you whisper!
Even amid these powerful moments, I sometimes thought this ritual could not go on. Sixty weeks is a very long time, and I was basically hosting a party every week, even if it was easier to organize. There's no need to dress up, drive, prepare food, mix drinks, arrange flowers, or clean and straighten the house. However, I open up the half-hour by discussing and demonstrating a different cocktail each week. That bit involves digging into my knowledge and imagination, not to mention practicing making (and enjoying) the drink. Then, I must figure out what to say and how to make it worth listening to.
Still, people keep showing up, both regulars and newcomers. People crave live music, even if only for a few minutes every week. People want to make connections, even if they never will meet in person. My passion is for connecting people in brand new ways—Bash from London, Jennifer working in the Pentagon, Fatima in Senegal, and moms across California. What the hell, you all need drinks and entertainment, whether at midnight or three o'clock in the afternoon, right? Hosting these guests boosted my confidence, offering me a creative outlet and structure during the lockdown. We started with four participants in March 2020 and grew slowly.
Renowned trombonist and vocalist Wycliffe Gordon | Photo courtesy of Wycliffe Gordon
Each week, after our concluding etiquette tips on "How not to get sh*t-faced" and before the live entertainment began, the group chose the cocktail for next week's lesson. Unbeknownst to my new friends, I prayed that I had at least heard of the cocktail and could learn enough to demonstrate it with skill, strategy, and style, plus tell a story and entice everyone to return the following Wednesday. My business was on the line, and I was afraid to mess up. Pre-COVID, my guests were offered wine or champagne, not a choice of cocktails. Cocktail classes were new for me, requiring me to open a two-part shaker quickly, pour the correct amount in a shot glass while looking into the screen, and remember to set up my ice or garnish, all while making sure the sound worked on my Zoom. Whenever I messed up, there were Wycliffe and Yvette, stepping onto their screens to bring professional singing and playing. Their beguiling and bewitching magic made everyone glad they showed up that particular hump day. Wells of gratitude for their performances fill my soul.
Some musicians know how to reach into the heads and hearts of their audience and change what's there. They can make a blue person feel yellow (widely recognized as the happiest color in the world, lifting moods and improving outlooks on life with science to back it up) and make a happy person feel even more so. Musicians remind me of neurosurgeons who move things around in the brain, connect the wires back together, and help us find a new path. When we listen to music, our spirits shift. We might want to dance and act silly, become strong and courageous, or cry with rage or relief. We are connected beyond words and now, thanks to technology, with souls around the world. Thank you, Wycliffe Gordon and Yvette Spears, for sustaining and nurturing us with your generous hearts and musical mastery.
— V —
---
Head to CharlestonAcademy.com/sip-with-suzanne to learn more about the series, and visit WycliffeGordon.com and YvetteSpearsMusic.com for more from these talented artists.
Suzanne Pollak, a mentor and lecturer in the fields of home, hearth, and hospitality, is the founder and dean of the Charleston Academy of Domestic Pursuits. She is the coauthor of Entertaining for Dummies, The Pat Conroy Cookbook, and The Charleston Academy of Domestic Pursuits: A Handbook of Etiquette with Recipes. Born into a diplomatic family, Pollak was raised in Africa, where her parents hosted multiple parties every week. Her South Carolina homes have been featured in the Wall Street Journal Mansion section and Town & Country magazine. Visit CharlestonAcademy.com or contact her at Suzanne@CharlestonAcademy.com to learn more.
ARTICLE CATEGORIES