By Jordan Staggs | Photography by Dasha Gorchakova, @DASHAGPHOTOGRAPHY
As a boy growing up in Tuscaloosa, Alabama (Roll Tide), Derrick Lewis says he and his family did "what we do best when we could, which is fishing, hunting, work, school, church, and cooking." It was that last thing that inspired the young man, whose mother is a chef, to embark upon his culinary career when the time came.
"Outside of work, my mother provided meals with the church ministry, and my father, who does construction work, would sometimes cater his barbecue for grocery stores like Winn-Dixie, Bruno's, and a few others," Lewis says. "Being engulfed by such talent inadvertently piqued my interest and set me on a path to follow my dreams and go to culinary school at Culinard of Virginia College in Birmingham, Alabama."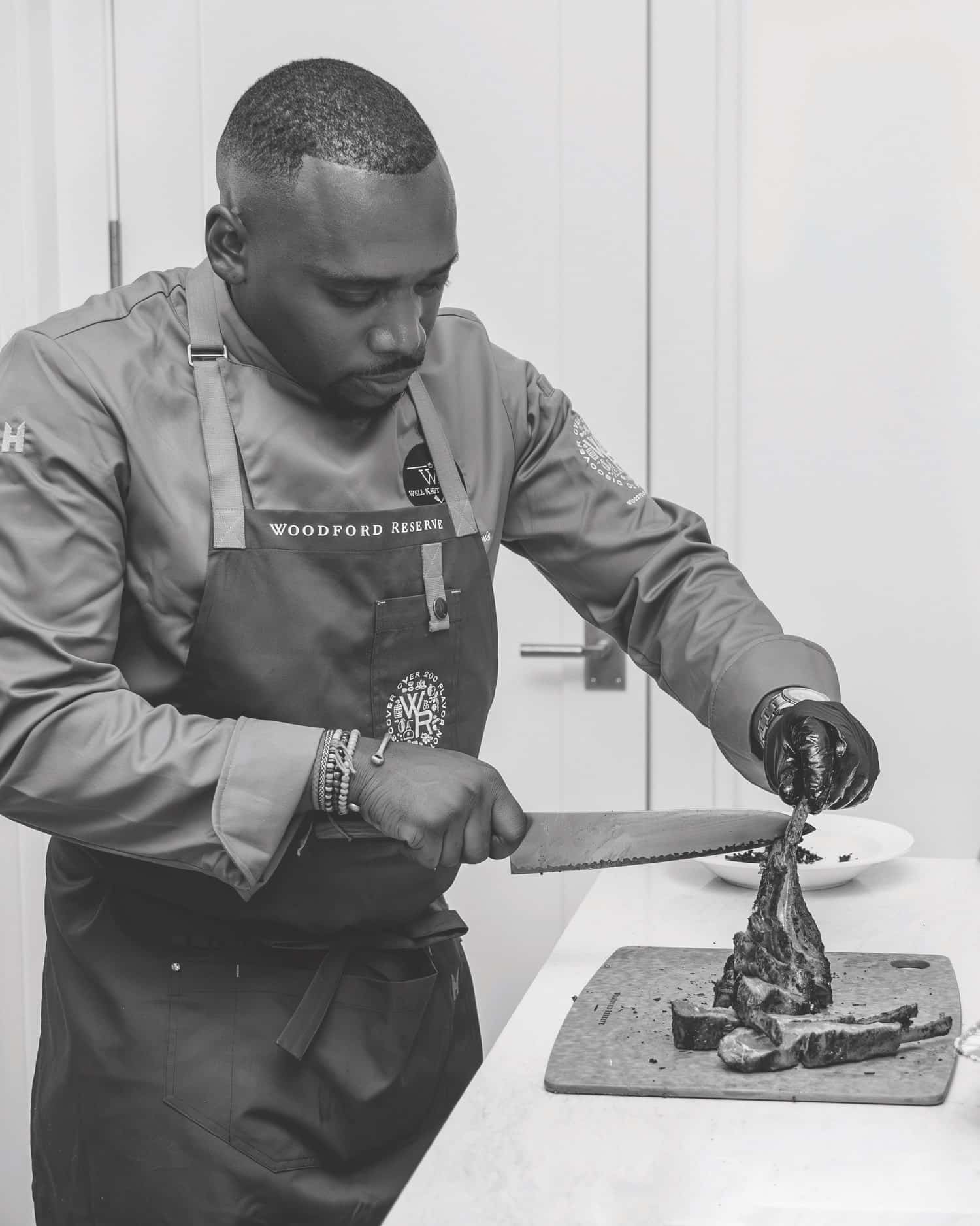 Influenced by the endless hard work of his parents, Lewis endured the grind through college, living and working in Tuscaloosa and then driving an hour for class each way, doing homework, and keeping his grades up. His efforts were worthwhile, earning him spots on the Dean's List and President's List, membership in Phi Beta Gamma, and a job offer from Walt Disney World. Lewis moved to Orlando after college and cooked at three different restaurants within the Disney property. "Accepting the invitation to Disney opened the door to all the possibilities that I probably wouldn't have gotten back home," he says.
Lewis went on to work in award-winning restaurants Luma in Winter Park and The Osprey in Baldwin Park, further honing his skills with the dream of opening a food truck one day.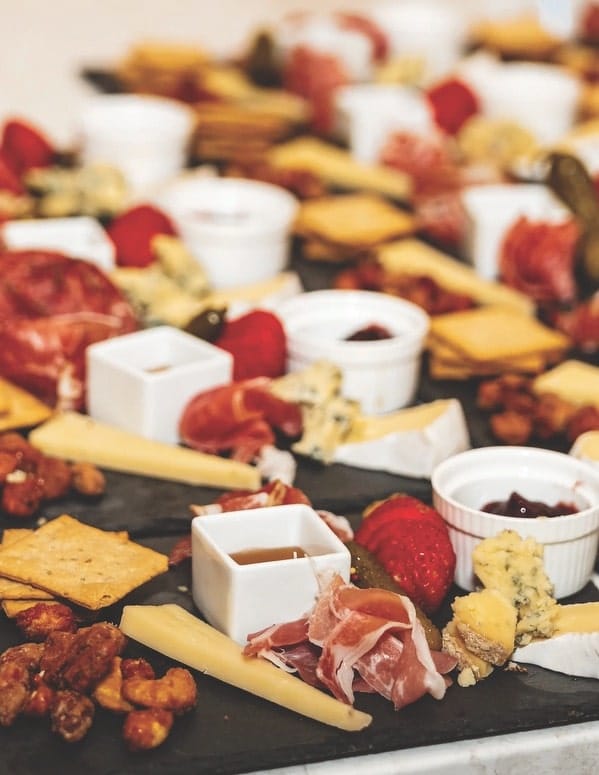 "Not long after moving to Orlando, I started volunteering with kids at the Edible Education Experience," he recalls. Part of the Emeril Lagasse Foundation Kitchen House and Culinary Garden, this nonprofit educates and inspires people of all ages to understand and appreciate food from seed to table.
"Based on the relationships built there, I was placed on their list of preferred caterers. That was the beginning of Well Kept Catering. I realized that I could capitalize and really connect with my clients through catering and began to see a future in that career. I've always loved cooking and placing a piece of me in front of guests and clients because I love to create moments and memories with food."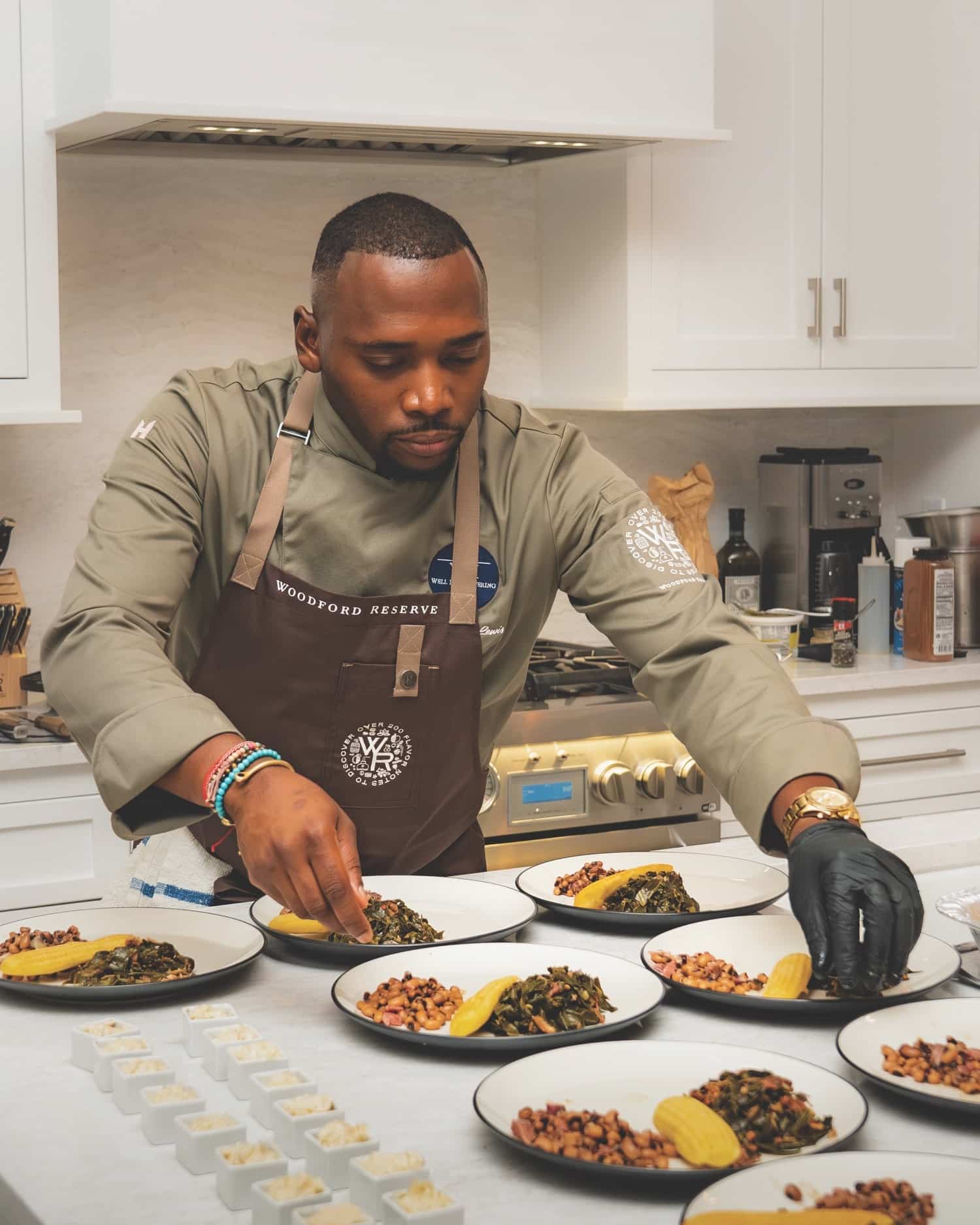 Lewis moved south to Port St. Lucie, where he started Well Kept Catering and now thrives as a private chef. As for the name, he says, "Before culinary school, I had my hands in the fashion industry, working with fashion shows and personal styling. MrWellKept was my stylist/personal handle on Instagram because I was always dressed to the nines, and it fit. However, the beauty of being an artist is that even though the art being created may change, my values didn't. 'Well Kept,' to me, means that you keep something or someone in pristine condition because you appreciate and place value in it. My guests are left feeling kept very well by a chef who strives to exceed expectations. The Well Kept Chef is a title that exemplifies not only my attention to detail but also my work ethic, appreciation, and the quality of service I provide to my clients."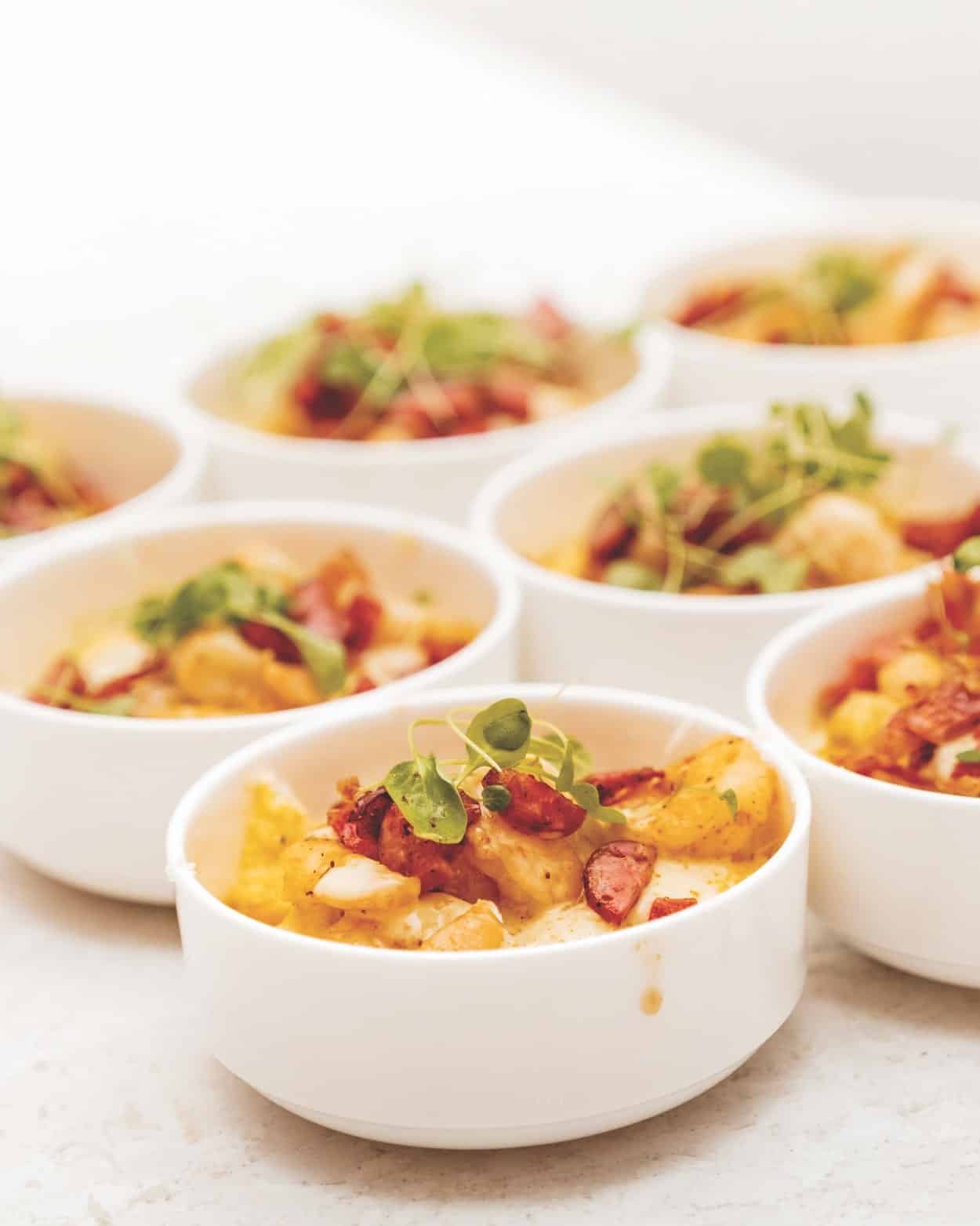 Keeping his guests well fed and taken care of, whether for a private dinner or a large event, also means Lewis must work hard to keep himself well. Citing the vast difference between working at a restaurant and running your own catering company, he says, "When you have your own business, you make your schedule, but you have to create your schedule because now you're the one handling marketing, social media, budgeting, menus, clients, meetings, etcetera. Since my last job in a restaurant, I've grown tremendously with multitasking, planning events, and handling managerial duties. I had to learn quickly!"
I've always loved cooking and placing a piece of me in front of guests and clients because I love to create moments and memories with food.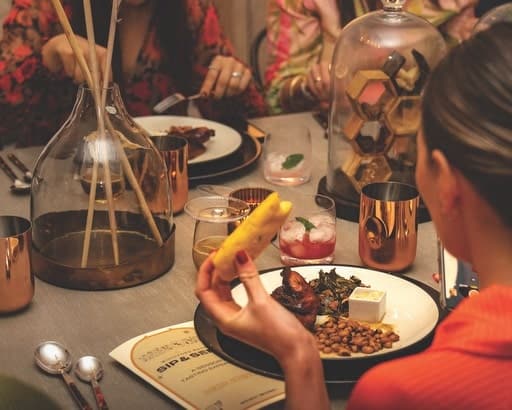 Planning and keeping a positive attitude are crucial for pulling off a great dinner or event, Lewis shares. He strives to maintain a healthy environment for his team during larger catering jobs and to be prepared for any challenge.
While there are many private chefs in the field now, especially since the start of the pandemic, he says, The Well Kept Chef stays busy. "I love event days when I get to see the foodies devour my food," he says. "The moments that I create with family members, corporate events, weddings, or festivals are what I live for. I get to create food, have the masses love it, be part of their moments, and curate the perfect memory for many—that is the most rewarding part."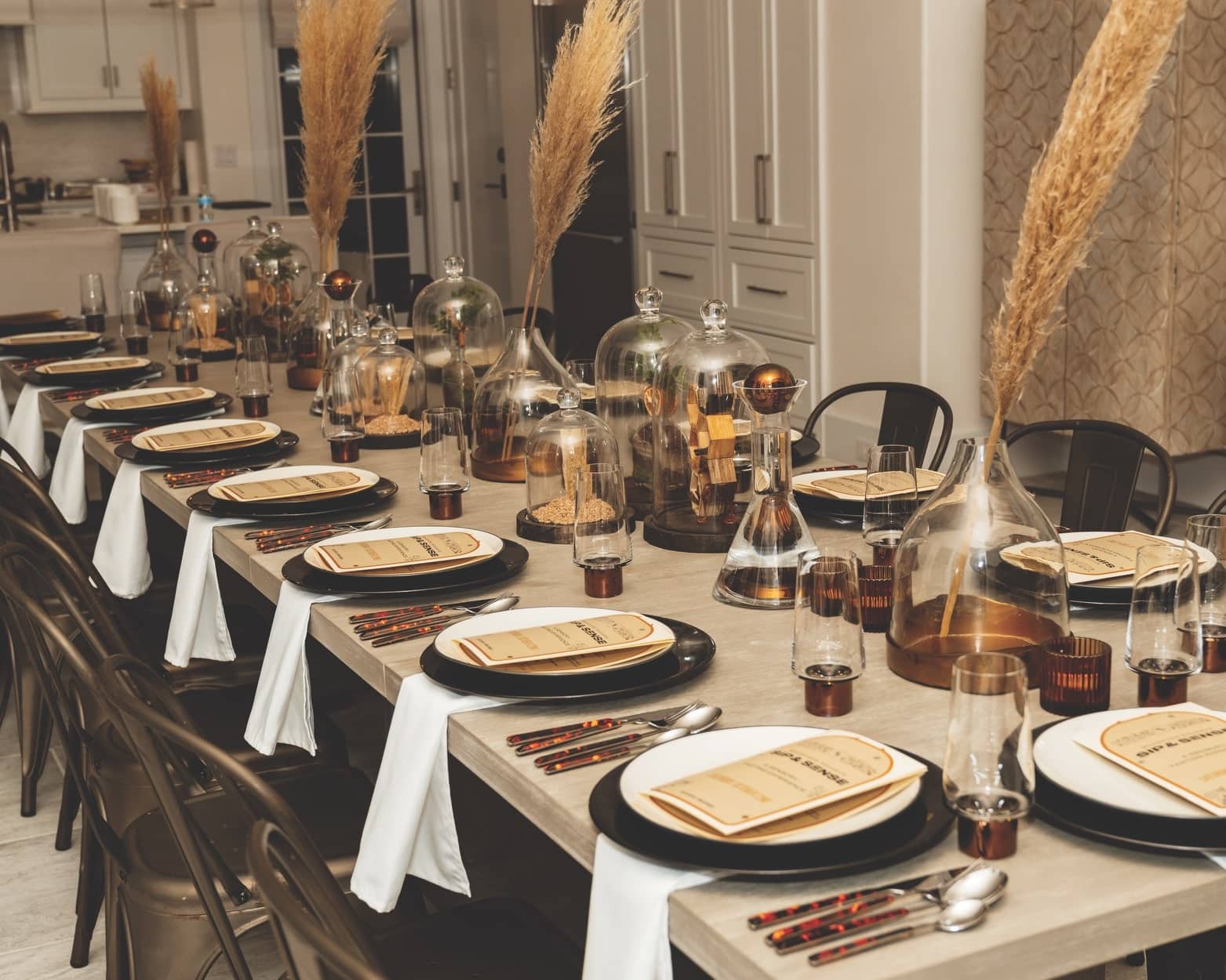 Last year, Lewis's hard work and skills led him to become part of the acclaimed James Beard Foundation's Legacy Network. This program "connects powerhouse industry veterans with the next generation to help build a more equitable future for hospitality and food media," according to the foundation. "As a whole, the Legacy Network helps to address the historical gaps in mentorship and resources for Black American and Indigenous professionals. This experience will strengthen the cohort members' professional visions and empower them to blaze paths for others." In partnership with renowned bourbon producer Woodford Reserve, Lewis and eleven other mentees frequently met with the Legacy Network advisors over eight months to discuss their goals and how to reach them.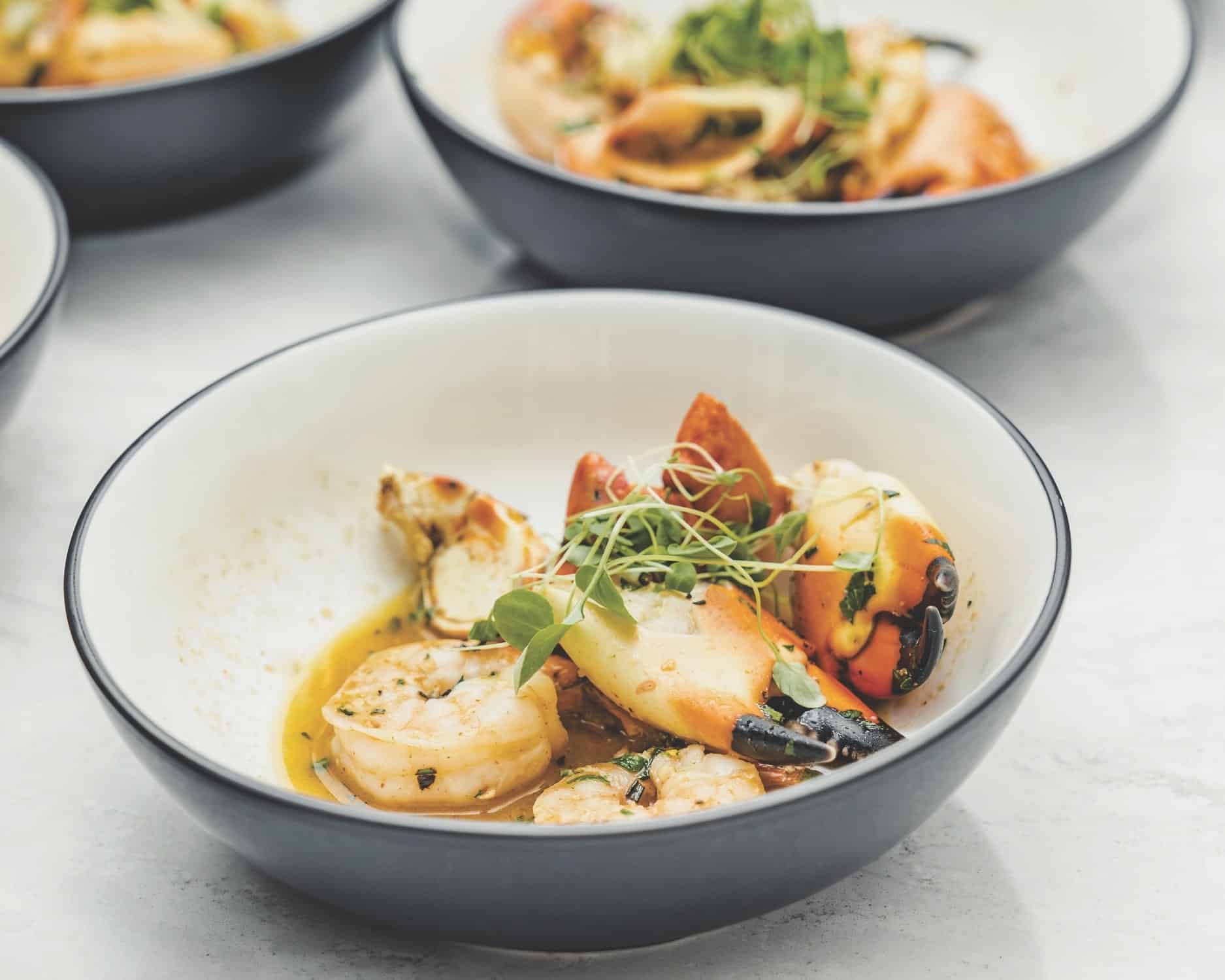 "Just to have been accepted into that program felt like I reached a monumental goal because all I've ever wanted was to be part of the James Beard program somehow," Lewis says. "It opened doors for me to network, converse, and meet pioneers in the food industry. From creating food policies to helping those who have no clue how to achieve their goals, the Legacy Network steps in to fill the void for us 'little people' in the culinary industry. It felt like family."
The James Beard opportunity also led to Lewis working with Woodford Reserve representative Darnell Edmonds on a special dinner series, Sip & Sense, held at a private courtyard home in Alys Beach, Florida, in October of 2022. The weekend dinner series paired food with bourbon, with the goal of thrilling all the guests' senses through the flavor profiles of the bourbon and the chef's creations combined. "This was the first time I felt like I had a platform to showcase my skill and get credit for it," Lewis says. "The team we had for that event worked so well, even though it was our first time; it felt like family working together. The synergy that transpired from the whole team in sync made me want to do it all over again. It was a great fit, thanks to the vision that Darnell explained to me about what he'd wanted to take root—the concept of the pairings and me having complete control over my food. I also can't overlook that we were all people of color from different backgrounds. It was inspiring and pivotal to me. I'm very grateful Woodford Reserve gave me that moment to shine."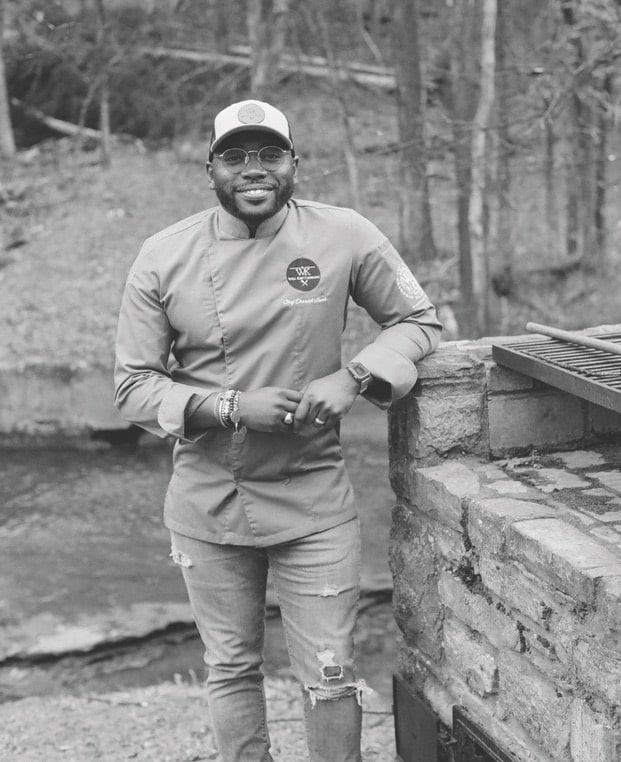 Between catering gigs and creating private dinners for his clients, Lewis is gearing up to purchase his food truck this year—a dream finally coming true thanks to years of relentless work and preparation. He also loves to barbecue at home and make pizza from scratch in his backyard brick oven with his wife, Samantha. "I think my lovely wife, Sam, loves the build-your-own pizza part the most," he says. "I'm also hoping to release some new spices and sauces for the holidays, so be on the lookout! Everything is moving very fast, but I'm trying my best to enjoy each moment I spend with my family. I want to thank my wife for all she does to support my goals. I love you!"
— V —
---
Visit TheWellKeptChef.com or follow Derrick Lewis on Instagram @thewellkeptchef to learn more or to purchase merchandise.
ARTICLE CATEGORIES