Publisher's Note: THe Wedding Issue 2015
by Lisa Burwell
Joy. This small word ushers in the huge, heartfelt sentiment we wish to convey in our annual Wedding Issue. It's a wonder to fall in love and begin a courtship. So many hopes for the future. So many dreams finally coming true. It's definitely one of the biggest moments in life. This issue is special to me in so many ways that my heart could burst with happiness; I know several of the newlyweds personally and am so happy for them all. Given that our mantra is "Stories with Heart and Soul," we are extremely pleased to showcase these lovely couples as they begin their lives together. I wish them all blessings of goodness, kindness, and much love to carry them through the journey of life. Thank you for sharing your love stories with us!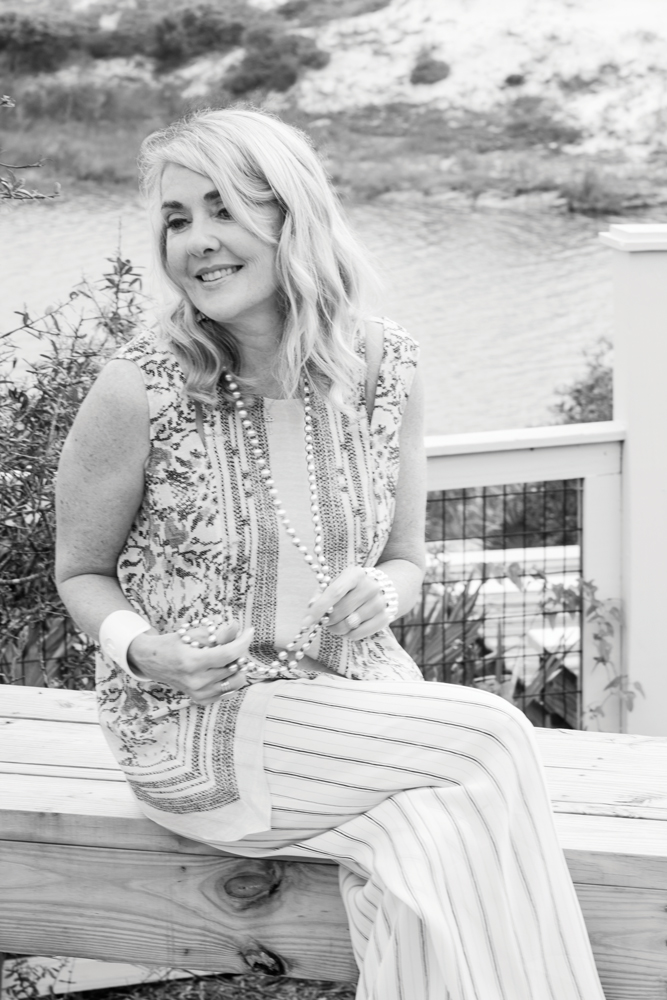 Lauren Cottrell Wed Josh Staggs
This beautiful couple pledged their love at a stunning ceremony on the Gulf Green in Alys Beach on a slightly chilly Saturday last November. The picturesque setting was upstaged only by the dazzling bride and groom. Our cover girl, Lauren, is the first person to grace the cover of VIE twice (she was also on the All-American Summer Issue in May/June 2012), and we are honored to have her and Josh share their love story and wedding details within these pages. The incomparable photographer Romona Robbins and VIE art director Tracey Thomas orchestrated the photo shoot for our cover, with Lauren channeling Old Hollywood glamour and playing her part flawlessly.
Darby Kellum Wed Will Kilpatrick
What can be said about Darby that hasn't been said a thousand times? She's beautiful inside and out! We had the pleasure of working with Darby when she was on staff at VIE, and this classic beauty also gained VIE cover girl status. Italian photographer Carlo Pieroni captured her regal beauty for the Food and Fashion Issue in March/April 2013.
Ainsley Rogers Wed Brad Hightower
A natural beauty with lots of personality and intelligence, Ainsley also worked for VIE, where she wrote, styled photo shoots, and presided over public relations and social marketing. Her wedding was beautiful, as you'll find when you peruse the article, but it's the sheer, almost palpable joy that stands out in the photos.
Devan Allegri Wed Jacob Watkins
This striking young couple makes being in love look fun and easy. The beautiful bride and groom were wed in their charming hometown of Fairhope, Alabama, and their quintessential Southern wedding practically begs to be the setting of a movie. Devan is a talented graphic designer at VIE, and we're delighted to experience their love story as told by the groom. Well done, Jacob!
Kristin Dettle Wed Sean Humphrey
I met Kristin when she was a young girl and I worked for her parents, Jim and Kim Dettle. They are good people and good parents. Kristin's all grown up now, and I am so happy to have known this family for nearly twenty years. Eden Gardens State Park played backdrop to this beautiful wedding ceremony, and Kristin's beauty and joy draws you in as she shares her wedding story with us.
Delve into even more wedding stories in this issue—like those of Stephanie and Christopher Campbell and Kevin and Angela Korman—each is unique and delightful. A lot of love and creativity was poured into all of these weddings, and we are honored to share them with our readers.
Last, but not least, and in the joyful spirit of creativity, we have "A Faux Wedding." With an all-star cast and the gorgeous East of Eden Retreat and Spa as the setting for this specially styled photo shoot, the story shows just how fun a wedding can be—even when it's not real!
To Life!
—Lisa Marie
— V —
ARTICLE CATEGORIES