Family-Run Business Seventy Years in the Making
By Lisa Burwell
The movie The Way We Were, with Robert Redford and Barbara Streisand, is one of George Solomon's favorite movies. He has seen Titanic (1997) too many times to count, and he recalls watching the audience's reaction to Saturday Night Fever when it first debuted in theaters. "It still sends chills up my spine," he said. "All of these movies have what we call 'legs,' which, in movie industry jargon, means that they are moneymakers." George is the owner of the New Orleans-based Southern Theatres, LLC, a movie theater chain of 18 theaters located throughout the Southeast, including The Grand 16 – Pier Park, which opened in Panama City Beach's Pier Park over a year ago. George understands the business, but, what is more, it is in his blood—and he loves what he does.
Having made several theater acquisitions and sales throughout his career, George is a true veteran of the exhibition industry. Throughout the years, he has carried out his family's work. He now owns Southern Theatres, which currently employs over 1,400 people and operates the screens of the Grand Theatres and Amstar Cinemas in eight states: Florida, Alabama, Georgia, Louisiana, Mississippi, North Carolina, South Carolina and Texas. George's plans for growth attracted the attention of private investment company, Veronis Suhler Stevenson (VSS) who became an equity partner in 2005.
George was previously the CEO of Gulf States Theatres, a family-owned business that was sold to AMC Entertainment and Entertainment Properties Trust in 2002. George has been in the theater business for over 25 years. "I've always known what I wanted to do, and that is to be in the movie business," he stated. Not only is the business in his blood, it is also in his heart. "In the early 1930s, my grandfather owned 230 drive-in screens in Louisiana and Mississippi, and I worked his concession stands in my teens," he added. As drive-ins became obsolete, George's father, Teddy "T. G." Solomon, was amassing movie theaters from Texas to Alabama as chairman and CEO of Gulf States Theatres, which he eventually sold to United Artists in 1986. With his wealth of knowledge and experience, T. G. served as president of NATO—the National Association of Theatre Owners—for two years; he is still well known in the industry. As the owner and architect of over 700 theaters in his lifetime, he is credited with revolutionizing the movie theater industry.
Contemplating why he thinks people still go to the movies, George suggested, "There is a mystique to going to the movies—a kind of losing yourself." He expounded on how the movie business is different from others because it is a relationship business. He spoke of the 120-year-old industry with reverence and knowledge saying, "There have only been three significant shifts throughout the industry's history: silent films to sound, arc lamps to xenon bulbs and traditional seating to stadium seating.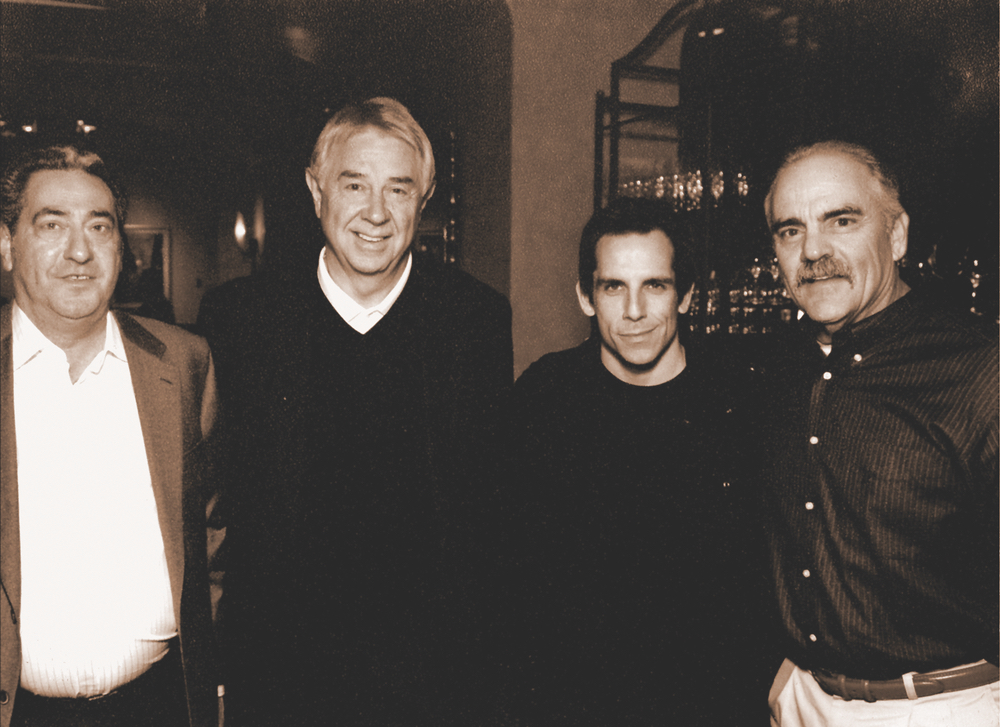 With the high-glam marketing and record-breaking production budgets of today's movies, most moviegoers do not realize that there is only nominal profit in today's theater industry. The real money is made in ancillary markets, such as DVD sales, cable and pay-per-view. "These days, it's a rarity for a movie to actually turn a profit in the theaters," George said. "We had a good summer with Iron Man and Batman. Indiana Jones also did well. We do all of our business in shorter increments of time now—success is measured in weeks at the movies rather than months, as it was before." He explained that the economics of the income stream have changed over the years but that the theaters are still the primary catalyst for the ancillary rights. "Theaters are almost considered the 'opening act' for the ancillary markets—if it opens strong at the box office, it is usually an indication that it will continue to do well once it leaves the theaters."
With a strategy of having the lowest-priced tickets in any given market, Southern Theatres has experienced a sales increase this year while others in the industry are posting flat sales. "It's a strange business in that theater owners are completely dependent upon the quality of a product made by someone else," George said. "If Hollywood makes a great movie that people want to see, we are going to do well. If it's a bust, then . . ."
When speaking with him, it is evident that George loves what he does. He has the respect of his employees, and these days that is a coup equal to directing a great movie. Continuing and maintaining a family legacy is not an easy mantle to wear. He has successfully grown a business in a tough and changing industry these past six years while honoring his movie industry heritage.
When you go to the Grand Theatre and Amstar Cinemas, remember that the owner loves movies as much as you and truly wants you to be entertained . . . as you escape to the movies!
—V—
ARTICLE CATEGORIES