Chef Jac St. John's Culinary Journey
By Jordan Staggs |
Photography courtesy of The Vegetarian Baker
When Jac (pronounced "Jake") St. John was diagnosed with chronic pancreatitis at the age of ten, it meant undergoing a drastic change to his diet and lifestyle.
It was around that time he also became interested in cooking, and the passion grew throughout his high school years in Florence, Alabama. He took culinary classes and later earned his bachelor's degree in food service management from Johnson & Wales University. St. John then worked in culinary positions for such global companies as Disney and Chobani, traveling the world and honing his passion for food even further along the way.
But it wasn't until a little over a year ago that St. John started his food blog and Internet cooking show, The Vegetarian Baker, and embarked on an all-new—and admittedly surprising—journey.
"Originally, I went vegetarian because of my health," says St. John, who is now twenty-five. "It was a struggle to get through my teenage years filled with hospitalizations and surgeries. At sixteen, I was sort of desperate to adopt a healthier lifestyle because my body started rejecting the proteins in meat and fish. Vegetarianism seemed to be the most ideal way to do that. I quit all meat 'cold turkey' and haven't turned back."
After years of being a vegetarian, St. John chose to become vegan two years ago as a step to better his health and that of the planet and its animals. "I went vegan when I was living in Portland, Oregon, and it was very simple because veganism was everywhere," he admits. He has since moved back to Alabama, where things are a little trickier for vegans. "Living back in the southern part of the country, it has been more of a personal challenge because there aren't as many options. But I love to cook, so it's really not that hard."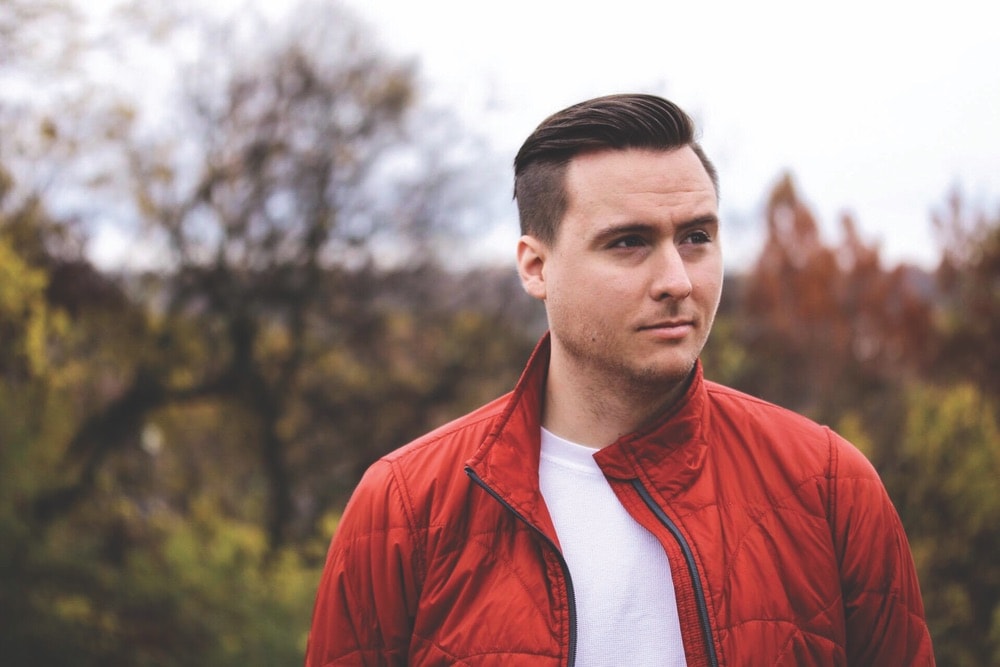 Now, St. John is helping others adopt healthier eating habits and discover delicious recipes through The Vegetarian Baker. "I originally started the YouTube channel for vegan and vegetarian cooking as a résumé builder," he says. "I knew that everyone else in my graduating class in college had very similar experiences, and I needed to set myself apart from them." Although he isn't one to push the vegan lifestyle on others, the numbers on St. John's blog and YouTube channel demonstrate that they are certainly interested. "I never thought that people— other than my friends and family—would watch, but now I have over four hundred thousand fans on my social media, and it's a bit mind-blowing."
His website, VegetarianBaker.com, is a haven for vegan and vegetarian recipes, along with product reviews and general advice. "The recipes range from healthy to not so healthy and everything in between," St. John says. "I just started a series on my YouTube channel that answers fan questions. The first episode was 'Why I Went Vegetarian!' and the second episode was 'Why I Went Vegan!'"
Much of St. John's advice comes in the form of sharing his journey and experiences as a vegetarian turned vegan. Although benefits are subject to each person, some clear advantages he has seen include the elimination of acne and drastically increased energy. "I wake up most days at four thirty with ease to go get a great gym workout at five," he says.
Other tips include taking baby steps when cutting meat and dairy out of your diet and knowing what ingredients work well together and which ones make excellent substitutes for eggs and milk, such as bananas, chia seeds, applesauce, flax seeds, and even tofu. "I know that tofu sounds scary, but it really can do some amazing things," St. John assures. "Vegan baking isn't much different from regular baking. Over time, you figure out the rules.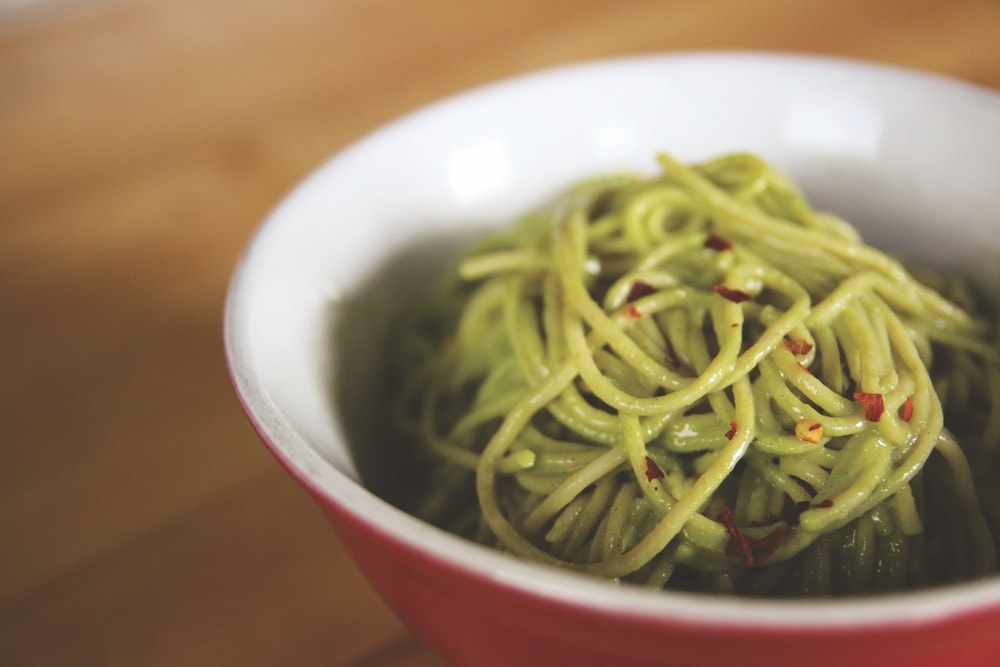 "I think one of the best examples was my brother's wedding cake; I've made both my brother's and sister's wedding cakes, but my brother specifically asked for one layer to be my vegan caramel apple cake. The cake was devoured at his wedding, and no one guessed that one of the layers was vegan. They didn't care because, according to them, it was delicious. There are still things I am trying to make vegan, and it sometimes takes months to perfect my recipes. I don't upload a recipe on my website until I know that it's perfect."
Throughout his journey to Internet popularity, St. John says the best part has been the people he has met and collaborated with along the way. "In 2016, I was invited to do a video creator boot camp at YouTube's NYC headquarters and I had a seven-page spread in a local magazine. Just a few months ago, I was featured on YouTube's homepage as the 'Creator on the Rise,' which was simply jaw-dropping."
The Vegetarian Baker was one of the original partners of Tastemade, the viral sensation sharing quick and easy recipes all over the Internet with fun Facebook and Instagram videos that make sharing a cinch. "I joined Tastemade just days before they officially launched, and it has been a cool journey to see them grow to what they've become today," St. John says. "I love being able to connect with other like-minded foodies and video creators. I've done collaborations with YouTube 'celebrities' like Elise Strachan of My Cupcake Addiction, Lauren Toyota and John Diemer of Hot for Food, Dan Churchill from MasterChef Australia, and many others. It's surreal when people are e-mailing or messaging you to collaborate with them. I'm always happy to support an up-and-coming YouTuber because there were large channels that helped me out when I was much smaller."
New projects in the works for The Vegetarian Baker include a line of T-shirts that fans can purchase online and publishing a cookbook, which St. John says is an ongoing process. In the meantime, fans can continue to find recipes, reviews, advice, and a lot of fun at VegetarianBaker.com and on YouTube.
---
Follow Jac St. John on Instagram (@vegetarianbaker) or e-mail him at TheVegetarianBaker@gmail.com for more information.
Jac's Top 3 Vegan Instagrams to Follow:
Family/Relationships: @ellenfisher
Fitness/Bodybuilding:
@fritzness_
General Plant-Based Lifestyle:
@thevincelia
---

The Vegetarian Baker's Orange Creamsicle Pops
Orange creamsicle pops are sweet, creamy, and tangy in every single bite. This is a great recipe for the kids to have fun making as well!
Yields 8 popsicles
Ingredients
1 cup full-fat coconut milk 4 seedless oranges, peeled 10 pitted dates 2 teaspoons vanilla extract
Instructions
Soak pitted dates in water for 2 hours or more before beginning.
In a blender, add the coconut milk, five soaked dates, and vanilla extract. Blend on high for 30 seconds or until smooth. Set aside. In a blender, add the peeled oranges and five soaked dates. Blend on high for 30 seconds or until smooth. If your orange mixture looks a little thick, add a little water to dilute it. Set aside. Now grab your orange or coconut milk blend and fill each popsicle mold a quarter of the way. Place into the freezer for 20 minutes. Repeat this step, alternating flavors for each layer until full. Once full, place the lid on your mold and push your popsicle sticks in. Place back into the freezer and allow to freeze for 4 to 5 hours or even overnight.
Allow popsicles to thaw for 5 to 10 minutes before enjoying.
---

The Vegetarian Baker's Vegan Doughnuts with Vanilla Beet Glaze
This homemade treat will make your next breakfast, brunch, or even dessert so much better. This is a great base recipe for any of your favorite flavors of baked doughnuts. I use beet powder, a natural food coloring, to make this lovely maroon color.
Yields 12 doughnuts
Ingredients
For the doughnuts:
2 cups all-purpose flour 3/4 cup coconut sugar 3/4 teaspoon baking powder 3/4 teaspoon baking soda 1/4 teaspoon sea salt 1/4 cup unsweetened applesauce 2 teaspoons vanilla extract 2 teaspoons organic apple cider vinegar 1 cup plus 1/4 cup almond milk
For the icing:
1 cup powdered sugar 1/2 teaspoon beet powder 1 tablespoon almond milk 1 teaspoon vanilla extract 1/4 teaspoon sea salt Vegan sprinkles for garnish
Instructions
For the doughnuts:
Preheat oven to 350°F and grease doughnut baking pan.
Sift flour, coconut sugar, baking powder, baking soda, and sea salt into a medium-sized bowl. Set aside. In a separate bowl, whisk together applesauce, apple cider vinegar, vanilla, and 1 cup of almond milk.
Pour liquid mixture into the dry ingredients. Mix until just combined. If it looks dry, add the additional 1/4 cup of almond milk. Pipe batter into the greased doughnut baking pan until 3/4 filled. Bake for 10–12 minutes until golden brown.
Remove from oven and allow to cool completely before icing.
For the icing:
Whisk together all of the ingredients until combined. Dip the cooled doughnuts into the glaze and shake off any excess glaze. Add your vegan sprinkles (recipe at VegetarianBaker.com).
Enjoy!
— V —
ARTICLE CATEGORIES